Further continuing with my life journey, where I have started a new job which was recommended by my neighbor sister at her husband's shop. As previously I told you that my job was fixed by 600rs/month salary. The shop was selling Ayurvedic (herbal) medicines, the shop was near to my home. My boss was very friendly and helped me to learn the work. At the initial stage what I have to do is to open the shop, do the cleaning, look at the availability of water, and arrange the medicines. After done with this I use to wait for the customers, in that time period of the customer waiting, me and my boss use to talk about various ideas of business, including general talks as well. It was a pretty positive environment for me to work in. For a month it was the same routine, even I use to go to my boss's house to take lunch, as she was like my sister only, so it feels like homely. Compare to my past offices this was far better, I don't feel like I was in jail and love to work over here.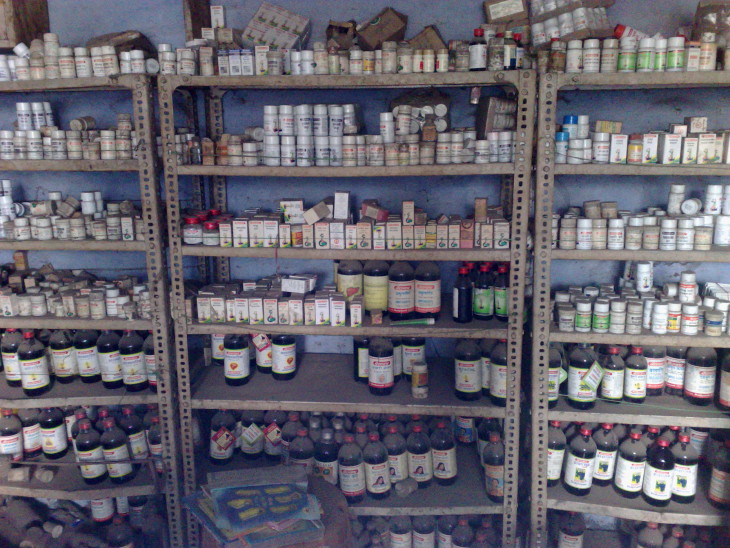 Life was getting better, has freedom in work, and morning tea was also available. Sometimes I use to sit with my boss for lunch and he treats me well just like his brother-in-law, as her wife was like my sister only. So a personal kind of relation was built. It was important to let you know about this how relieved one feels in the workplace if there was a kind of friendly atmosphere available. One enjoys his/her work like I was enjoying.
It was 1993 and I was done with my 12th board exams. Then I felt that I should continue my further studies, a spark from within strike in me. So I talk to my boss that I want to study BSc and straightway he ask me how I am going to manage the work and the college altogether? So I explain to him that in the morning I will open the shop, will do my daily work routine till 11 am and then will leave for my college classes and again in the evening I will back to shop, to complete my pending work. He has no problem with that and agreed. I was happy that my boss was supporting me for further studies. So I took admission to BSc (Bachelor of Science ) in physic, chemistry, and maths. Now I don't have any idea that how I am going to complete my BSc degree, was started going to college. The university was far away from my home around 5-6 kilometers. My traveling was by bicycle only.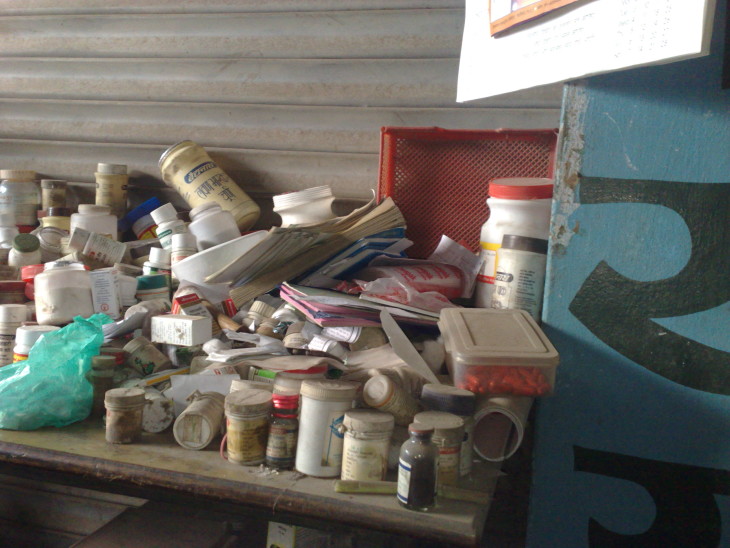 In the initial days of my university, I have no idea that I am going to feel totally isolated as I have no friends, culture was totally different. As we know that in the university mostly students bunk lectures and just do the time pass here and there, the same atmosphere was here as well. When I started attending lectures, within one week of time I got to know that I have to study by giving 100% or else it won't be possible to clear. During the one-two week of the classes, everything was getting from above my head. I was unable to understand the subjects which make me feel so frustrating, so I thought of discussing it with my boss as BSc was a bit challenging for me to clear.
So knowing everything my boss said that it totally depended on me as I have to study, So if, I feel right to discontinue, go with that or else choose another thing in which I am good at or I can do it. After thinking a lot I came upon a decision of doing BA (Bachelor of Arts), at the end of the year I kept my eyes on the date of filling up the forms for the private exam from outside as in BAC one cannot go for private option and for Bcom (Bachelor of Commerce) I wasn't eligible, the only option remains with me was of BA. Boss supported me for the decision. I stopped attending my BSc lectures. I am going to start my BA from 1994, as 1993 was already going on and full-year was free for me, by that time I started focusing on my job.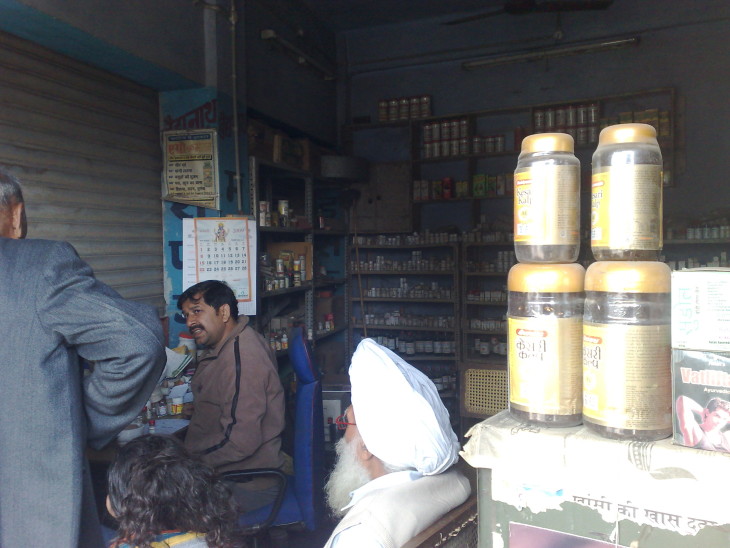 One day my boss asks me to go on sale rather than being at the shop, I ask him to detail me about what kind of sale I have to do. So he said that I have to travel places take an order, collect cash, and deliver of the order items including packings. I said that I am ready to go, I started going, so he asked me to go on a daily basis. I gave a shocking kind of expression as it wasn't that easy to travel daily, as it was out of the city (Saharanpur). Surrounding Saharanpur there were many small villages there, I have to visit those places at their medical stores to take an order for medicines, then we use to send medicines by way of transportation and during my next trip, I went for money collections.
As my boss required sales, so we sat together and made a plan accordingly. We came to the conclusion that for 6  days a week I am going to visit all the places, my schedule became very hectic. As I have to keep on traveling on one village to another back to back, in the evening back to the city around 6 pm and have to do the packing of all the ordered medicines in a box, then to deliver that boxes via rickshaw to the transportation place, from where it will get dispatch to their related village address which I have to let them know.
I remain out of the shop, doing one or the other work, my day remain full pack with my work. It was my tough journey I can say, to travel to small villages in a congested private bus of villages was pretty tough, sometimes I get a seat, and sometimes I don't. It takes around 45 minutes to reach one village then I complete my work over there, had my lunch at some shop, then again I have to wait for another bus. In a day I use to visit 3 villages. When I started traveling on a daily basis I use to like it and on the other side, it was hectic as well. Whether it was summer or winter, I have to keep on traveling, which is also on slippers (chappal). I still remember that in order to save money which was given by my boss as a travel expense (50rs) per day, I skip my lunch and save 25rs on a daily basis. It was good for me as the salary was 600rs and I use to save 600rs, so a total of 1200rs I get by the end of the month, so I try to save money wherever I can.
I did not remember the name of the villages but still remember my tough journey in life. This phase makes me learn a lot many things, had fun including good and bad days. Time flies away and here come 1994, and I went to fill up my BA form for admission, the in-charge person asks me that in which language I will prefer to give the exam, Hindi or English. I mention in English in the form, which means all subject's exams I have given in the English language only, whether it is Economics, English or Psychology. After filling up the form only 2 months were remaining, what I use to do that I purchased guides for all the subjects as at that time question papers mostly questions were asked from guide only. Students use to mug up the whole guide books.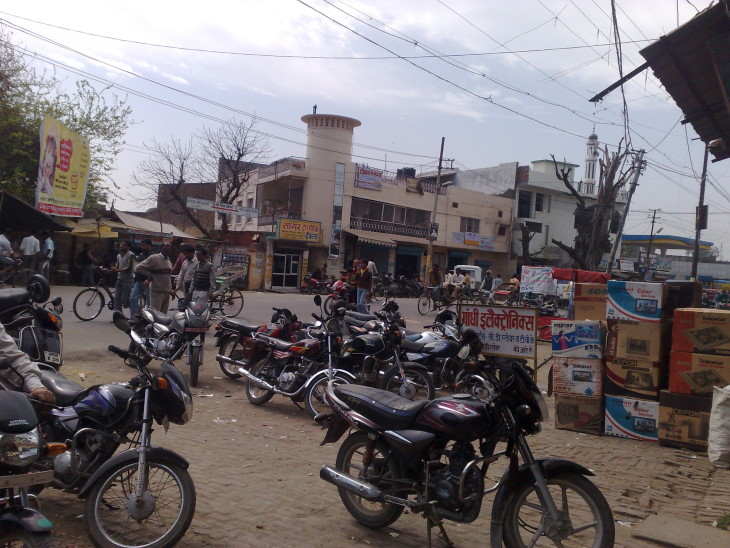 While traveling to the bus I started doing my preparation as by night I use to get too tired for study and has no time. This is how I completed my preparation in 2 months, finally, the date of the exams came and I gave my exams. I was pretty confident that I will clear my exams. My result was good I pass my 1st year BA exam by second division in the English language and was very happy. As I was not knowing English, so I use to read English comics and newspapers, I use to do self-preparation, confidence built in me. All I can say for this is that "Where there is Will, there is a Way"