Chapter 10 : When Dreams Fall Apart in Bangalore (2001)
Now my Bangalore journey was above to start after Kanpur. As I mentioned in my previous chapter that my contract got over and have to leave the job, while whatever amount I have saved (approx. 80000 rs) I went to Bangalore with that in a search of a new job, which was IT hub. For a once I had already visited Bangalore so I know how the place was, this was a time to find a job. I reached Bangalore and was staying at my friend's brother's place.
For the first time, I realized that how exactly one stays with students and felt that stuff because I never lived a hostel life and always lived along with my family only. It was a totally different experience for me living with students as the way they use to talk, eat, and hang out, etc. kind of stress-free life. I was the elder one amongst them as they all were studying. Three to four students were staying together so I thought that I will stay for a month till I got my job, then I will move into some other place once I get the job. The way I had started my life in Kanpur, in the same way, I will do my fresh start from Bangalore. Every morning I use to prepare breakfast for everyone as I was living there without rent so this much I can do for them. After that, I get fresh and up and went in the search of a job as I use to have certain companies address with me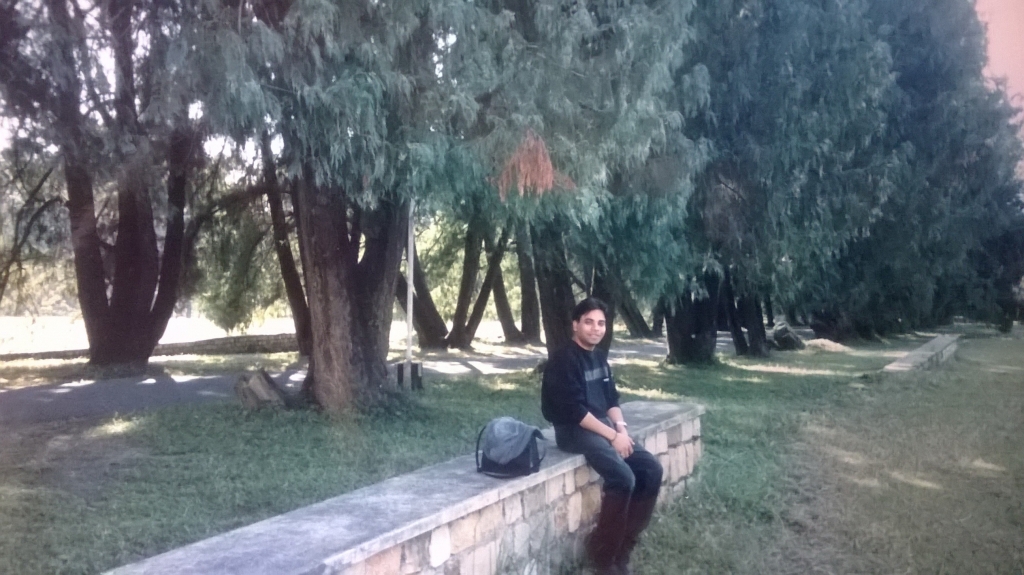 For a month my routine was the same I use to wake up in the morning and after my breakfast, I went out in search of jobs, use to ask for an appointment by calling them, sometimes get some companies details from the newspaper, etc. while I return back in the evening, so in a month I explore whole Bangalore. I come to know where certain places location, name of roads, lane, etc. is. I gave lots of interviews but was not getting any results.
Every day I use to travel by auto-rickshaw and almost 40 interviews I have appeared in a month as every day I use to go for one or two interviews. By the end of the month, my savings amount was getting over as my expenses were there but I have no source of earning. I was getting panic that if I haven't got a job soon then that day was not so far away when my all saving will get over. After a month, one day I was roaming at a central place over there, so I saw a board advertising that does a course of three months and they will send you the USA, at that time .com was in a boom.
I went to their office to enquire about it, while the receptionist gave all the information that actually it was not a course but we provide training related to Java and something she said and then after we send you to the USA for work with confirming placement along with salary. It seems damn good and attractive to me, as I was waiting for this and also I don't have any other options to go for and to go to the USA was my dream. Finally, I ask for fees which were two lakhs, the amount was big and I hardly have thirty to forty thousand remaining in my pocket.
The course was for three months that is also I have to pay within that period of time in installments are also the first payment should be in advance, another in the second month and the last one in the third month. Now the only thing that was going into my mind was how I would arrange the amount and I just want to pursue this course and went away to the USA for work. My focus was to stick over here but still, I did not stop giving the interviews and after thirty days of trying I went for an interview to a place name Kemp Fort Mall, which was for children and there was an IT department as well.
It was not that huge but after the conversation, they said that I can start my work. They were so kind that they told me to help out to get a house on rent to a nearby location. Without giving a thought I agreed but from within my heart was not happy to go and work. But I have no option as well. I did not remember the exact figure of my salary but around 15,000 rs/ month they will give me.
I came to my room and inform my roomies that I got the job, they were happy for me but the office location was far away from my house. Anyways I started going, they haven't made me sign any contract yet, and everything was verbal. Just for the sake of work I use to go to the office, I was least interested in doing this job, so I use to roam here and there whenever I get the chance. My focus was on the USA and arranging money for that, so I thought to go to Dehradun and talk to my uncle about it and if he can help me out by getting some loan.
I made an excuse to avail myself of leave for a week from my current job, they accept my leave, and I went to Dehradun and I only have thirty thousand balance remaining in my account. I talk to my uncle and he started helping me, I use to go bank along with him for a loan and search for other options as well, I only have a week to arrange everything. Because of this, I can't leave my job and at that time I felt confused and unstable mind. Likewise, 2 to 3 days went away, and somewhere from within it feels like that if this work doesn't happen so I won't go back to Bangalore but the mind says that at least I have a job over there and I cannot spoil my career.
On a fourth day I was walking on a road, a sudden I clash with one of my old friends who used to work at the same clinic as the doctor, where I was working previously. As I mentioned in my previous story that we had some misunderstanding because of which I had left that job and it was 4 to 5 years old stuff. My friend was still working there and it has been a long time and said that the doctor was missing me a lot and let's go to meet him, he will be happy to see me. I was still ignoring but he forced me to meet the doctor by saying that the doctor misses me a lot and feels guilty about whatever happened, so I went with him to the clinic. When I reached the clinic as soon as the doctor saw me, he hugged me and got emotional for that moment, it makes me surprised! Maybe because of my work and bond he might have got emotional.
I noticed him that he changed a lot in that gap of 4 years, physically he was looking weak compare to his previous days but anyways we talk a lot while sitting and I explain everything that I went through in past years and why I am over here, I said that I want to arrange some amount in order to go the USA. The doctor asked me that when I have to go back and I said next week, while he asks the amount how much I need it?, I said eighty thousand for now but the whole expense was two lakhs, which I have to pay in three installments.
In no time he went upstairs into his room to bought eighty thousand and hand-over to me, which was a big surprise for me at that time, the doctor said that he will help me for another two installments as well and told to return back when I went to the USA. I don't know exactly but I guess he was feeling guilty from within and wanted to do something for me. I was happy at that time as I was trying hard for the amount and suddenly I got it and also without any questions. The doctor asks me to meet him on a daily basis till I am there in Dehradun, so I went home and share everything with them and regularly I use to meet the doctor. While with a giggle doctor said that at least for a day you have to visit over here and I said, of course, I will be coming to take the amount and to meet you as well with a nice smile.
I went back to Bangalore and paid my first installment and started my course, I was very excited that just after a couple of months I will be going to USA and my dream will come true. They started the paperwork of mine and my visa process as well. One month went away, second installment time came so I told them that I have to go to Dehradun for the amount, they agreed and I went to Dehradun. I remember that I have to go somewhere before meeting the doctor and suddenly I got the news that doctor was no more (dead) I was totally in shock at that point in time, the person who can help me out was no more and now how I am going to arrange my second installment amount.
As eighty thousand was not a small amount to arrange in a day. I was helpless at that time and totally blank out, I was over here for a week and the next moment I get to know that the company was closed when I call them for the second installment. My friends who were studying said that they were frauds, they locked and run away from that place. I said to my friend what about our money which we had paid to them, he said no-one is going to get any amount as the company got closed and no-one has any idea where there went away. I was unable to understand that what was happening to me back to back bad news I was getting and I don't have any amount in my pocket, all of a sudden my dreams shattered like anything. Now I cannot go back over there as already left my job and everything, it seems like I fell down again. So finally decided to stay at Dehradun and start my life once again from zero. The further story you will be able to know from my next chapter.