Chapter 6 : Great Feelings (1996-1998)
In 1996, at the beginning of New Year, life seems to be good and going smooth, I was studying and working simultaneously. So, I talked to Aptech computer center concern person that I was studying in the Saharanpur branch and now I want to give my second & third semesters from Dehradun, as I want to complete my 1.5 years of study, I want to get Higher Diploma in System Management (HDISM) certificate course. They transfer my documents from Saharanpur to the Dehradun branch and I know that now I can arrange the amount of the fee, and paid for the second semester.
I already talked to my boss that in the evening I have a class at 7 pm, so I will go to attend class. Now my schedule was like in the morning I went for Graphic Era designing, then a whole day job and finally in the evening Aptech computer center. Now it feels like life has a meaning. You won't believe that I did lots of hard work in all three, but my Aptech course was getting disturbed as the whole day I was busy in doing programming, which made me lose my interest in Aptech as over there I was knowing whatever they were teaching and they teach from books, while I was doing the practical whole day.
I remember that I was very hardworking towards my job at the doctor's clinic and made the program in Fox-Pro, it was a computer language. The doctor was really happy with my dedication and first-month performance. When the salary day arrives, he gave me an envelope, as at that time the salary used to be given in the envelope. When I opened the envelope, I remember that my salary was 2500 rs/month but received 5000 rs/month, I was shockingly happy for that particular moment as a jump from 700 rs/month to 5000 rs/month was amazing for me. I believe this a fruit of my hard work and dedication towards my work. I was very happy and started working with more dedication and on another side.
I completed my Graphic Era course as well. While I was using my Graphic Era course skill at the doctor's clinic as a requirement for design was there. Now my BA (Bachelor of Arts) final year exam was there, so I ask for leave from my boss, he said that for how many days I want the leave and I said for a week. He agreed as he never uses to stop me for anything, a very nice doctor and person. So I did my preparations for the exam and completed exams nicely. With this, I completed my graduation final year successfully, and at this, my Aptech course of one year has been over. It feels so good that I completed my graduation, got the job and a one-year computer course was also finish, while I got the experience as well, 3 months course at Graphic Era designing was also done. My life totally changed in Dehradun compare to Saharanpur, with improvement in personality and way of talking, my life standard was also got change.
I was thinking about what next to do, while salary got increased by 1000 rs in a period of six months, which was aggregately 6000 rs/month. I got motivated and I use to bring a few new computer-related books at the doctor's clinic and try to do self-learning. I use to practice a lot on the computer and slowly I and doctor were building a program which can be useful for the patients, such as to maintain their all records and history. I was enjoying my work and after that 1996 was about to over, so I did one more course over there which was in Oracle, for 3 months course it was, to improve my knowledge I added one more certificate. As I don't have a money issue at that time, earning 6000 rs and I don't have to pay for food or rent, as was staying with my uncle. I started taking care of myself from studying until my clothes, shoes, etc. I was financially independent and was happy, my 1996 was ended I like this!
Now 1997 was started and was totally busy with my job and then 1998 begun, as I was getting interested in studies so thought of some other degree after graduation. I decided to do Mcom (Masters in Commerce) while everyone started objecting it, by saying that a BA person cannot pursue a Mcom degree nor even do I have a commerce background. So I went to college for inquiry and they said I can do it but I need to clear an entrance exam which was required for BA students. So I started taking tuition from one of my uncles who use to teach Account subjects nicely. Around 3-4 months I use to attend his class every night and after that, I learned the basic level of Accounting from him.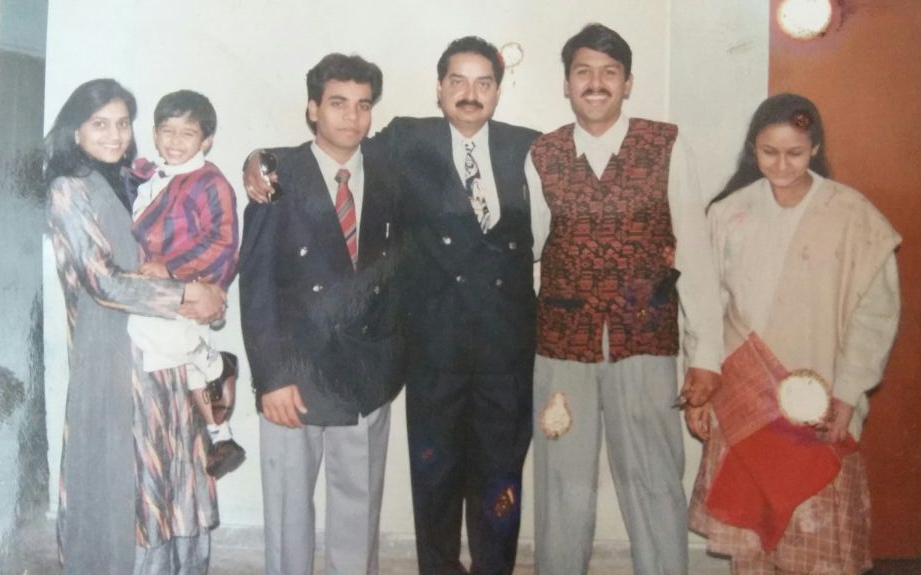 I filled up a private form from Garhwal University from Dehradun and was given the exam. I was very confident that I will pass my exam and that's what happens, I successfully cleared it. Now I was eligible for Mcom, so I filled up the form for Mcom as well, along with accounting subjects. In 1998 I have given my exam of first year Mcom and was pretty confident that I will clear it. I pass by second division my post-graduation first-year exam. After that I use to think about what to do next, someone said that in Dehradun there was a private institute opened which offers MBA (Master of Business Administration) courses as well.
I was getting interested in that but fees were more around 30,000-40,000 rs. I was confident enough that will arrange the amount somehow. As I use to earn sixty to seventy thousand per annum, I can arrange the amount. Finally, I took admission in MBA, and talk to my sir that I have to attend my evening class, so need to go, my sir agreed to that. In an MBA one has to choose a specialization in finance or marketing, so I selected finance as I am already pursuing Mcom as well.
I started my first semester of MBA and by the end of 1998, I completed my first semester of MBA. Now I can say that I have completed the first year of Mcom and MBA, while here I am done with my DTP course and one year Aptech course was also done. But in the Aptech course of last semester, I was unable to give my exam and when I gave the exam it wasn't cleared, I felt that I am doing a computer course and unable to clear it! Then again I appear for the exam still not clear, my teacher asks me what happen so I said that exactly don't know but I need to prepare again with focus. Finally, by the end of 1998, I cleared my Aptech last year course and got my diploma degree of one and a half years. My confidence was at a high level and happier. This was the end of my 1998 year.