Chapter 7 – Feeling Lost (1999-2000)
This is all about the year 1999, where I was pursuing my MBA along with M.com. My MBA University was far away from the city around 5-6 kilometers distance. Now, it was getting tough and time-consuming to go on a bicycle, so I decided to buy a motorbike, during that time Hero Honda was more popular. I thought to buy the bike on loan for 2-3 years of loan time and I can arrange the EMI amount of 1000 rs easily. Actually, this was also my dream to buy a motorbike, my motorbike was black in color.
Now there was a story behind the purchase of a bike, at that time I use to dream of having a scooter, while I use to travel on a bicycle. I thought of having a second-hand scooter, then I checked out a few second-hand scooters which were not that good enough to purchase, and on it loan wasn't possible as well. So like this, finally I decided to buy a new motorbike and in that, there was a big contribution from my boss (doctor's clinic) where I was working. That generous person helped me out a lot in buying this new motorbike and passing my loan process, it was my boss who suggested I should buy a new one rather than old one.
On the first day, my boss came along with me to purchase a motorbike from the showroom and he sat beside me and said in a fun way that he wanted to see my driving skill. I confidently said come on let's go! As I know how to drive a motorbike, I learned it at my uncle's house as he has a motorbike. My standard of living upgrade one more level high, I use to go to work and college by my motorbike only.
It feels really good and confident. Then came the second semester of MBA but I was unable to clear my second semester because I was indulging in lots of things, due to that I am unable to focus on my MBA study. Now college management said that along with the third semester I have to give second-semester exams as well, which means I have to give two-semester exams back to back, that exam will take place at the end of 1999. I agreed, honestly saying that whenever I use to attend MBA classes, all lectures went out of my mind, unable to get it anything. There was no tuition for that and lengthy courses make me tough to understand. My daily routine was totally packed, like every day I have to go to work, then back home for sleep, back to MBA class, I was getting tired and could not able to study.
Now, in mid of 1999, I have to give second-year Mcom exams so I filled up the form and prepare accordingly and my Mcom gets clear by the second division. I got a Post-Graduation Degree from Mcom. Till now I have completed BA, Mcom, and other computer courses. All these boost my confidence. Currently, my MBA was only going on and then I thought of pursuing an MCA (Master of Computer Application) this degree is only possible to give through open school, so search a lot and find out that through the IGNOU (Indira Gandhi National Open University) I can do MCA but first I have to appear for a computer exam which was of six months, then I will get admission in MCA. I cleared my computer exam as well, it was not so hard. Finally, I took admission in MCA, now I was studying MBA, MCA- first year together.
The good part was MCA fees were not much, I paid easily. It was the end of 1999, I gave my second and third semesters of MBA but unfortunately could not able to clear, got failed in both the semesters. Now 2000, a new year has been started, as I have started my MBA course in 1998, so almost four semesters pass away and this was the last one in 2000. There were three backlogs of mine in MBA and on this side I was unable to clear my MCA exam as well. I use to think that MCA was easy, only the computer was there but was totally wrong as it was really tough and one has to study well to clear it. After my first semester of MCA, I was unable to give time to MCA and I just left it over there.
Now, in 2000, doctor my boss use to help me a lot in all ways but in the end, my 2000 year was getting rough for me as at one side my MBA got failed and was thinking to clear my MBA  backlogs first but the thing was I have to study rigorously for that. One sadder thing happened to me as I have to leave that job of a doctor, because of certain misunderstandings, it got so deep that a time came where I have to leave that person and his job which I use to like a lot. I became unemployed again but I took it positive only.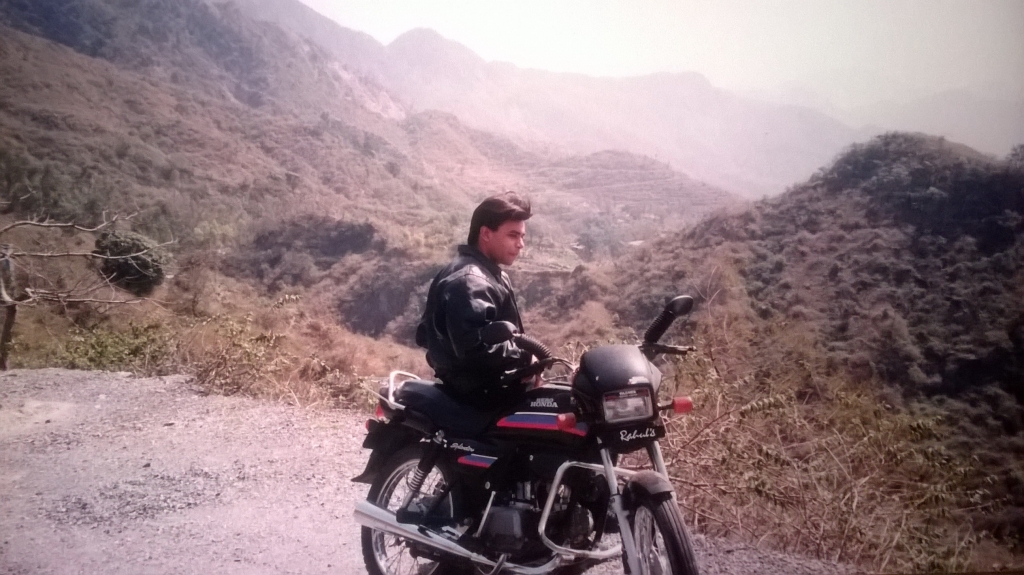 The good thing about it was that I have to clear 5 backlogs of MBA, which was almost next to impossible for me along with that job. So I believe, whatever happens, happens for good. In order to clear all the backlogs I have to study the whole day and night, I do have some savings which will be enough for certain time periods. Finally, I decided to clear my MBA in this current year of 2000, without indulging myself in any other work. With full concentration I started my preparations, in April I cleared my second, third, and fourth backlogs, while at the end of 2000, I cleared my fifth and sixth. I pass my MBA with that 3 years of duration by clearing all the backlogs within the given time periods, but I don't have a job in my hands. Without a job, it was getting difficult for me to bear my expenses as I have to pay the loan taken for the motorbike, which I use to pay from my pocket money or can say from my savings.
A time came in my life that my all savings got over, again after the mid of the 2000 year my struggling time got started, I started asking my Dehradun friends to help me get any job but being a small city it was hard to get the job. So I started taking personal tuitions for few students, I use to take classes for a particular institute, still could not aggregate a good amount, it was less than what I use to earn previously from my job. I tackle lots of challenges in the year 2000, related to job, education and it was really tough time for me related to career only, not the same as in my initial time. Such as I have lots of degrees but no job in my hands, this kind of hardship was going on in my life during the year 2000.