Contact
---
Know more about me
---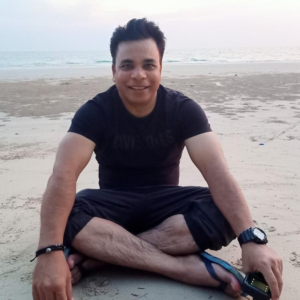 My name is Ajay. I am from Dehradun, India, and Living in Bangkok, Thailand since 2003.
Call: +66-89 4966 397 | Bangkok, Thailand
---
My Profession
I am an e-Business Consultant with 20+ years of experience in the IT industry and Director at MVM Infotech Co. Ltd. (Bangkok, Thailand). A one-stop "e-Business Solutions" company offers Web Design, App Development, Digital Marketing & Back Office Management services to build, market, and manage your online business. Know more about my company.
---
My Passion
As an Entrepreneur, I am the Founder of Exploring Tourism. I always wanted to build something in the online travel industry with my IT expertise. After some project failures, I started an "Exploring Tourism" brand. Now Exploring Tourism offers custom tour packages & travel services in 100+ countries. Know more about my online Travel Project
---
My Hobby
As an Explorer, I traveled to 14 Countries & 60+ Cities so far. Keep Walking, Keep Exploring & Keep Sharing my life journey, walking stories, and travel memories on Walk With Ajay blog. Visit my travel blog.
---