Exploring Around Tham Khao Tao Temple & Beach : Pranburi, Thailand (Nov'19)
02 November 2019  / I visited Wat Tham Khao Tao temple on 2nd Nov 2019.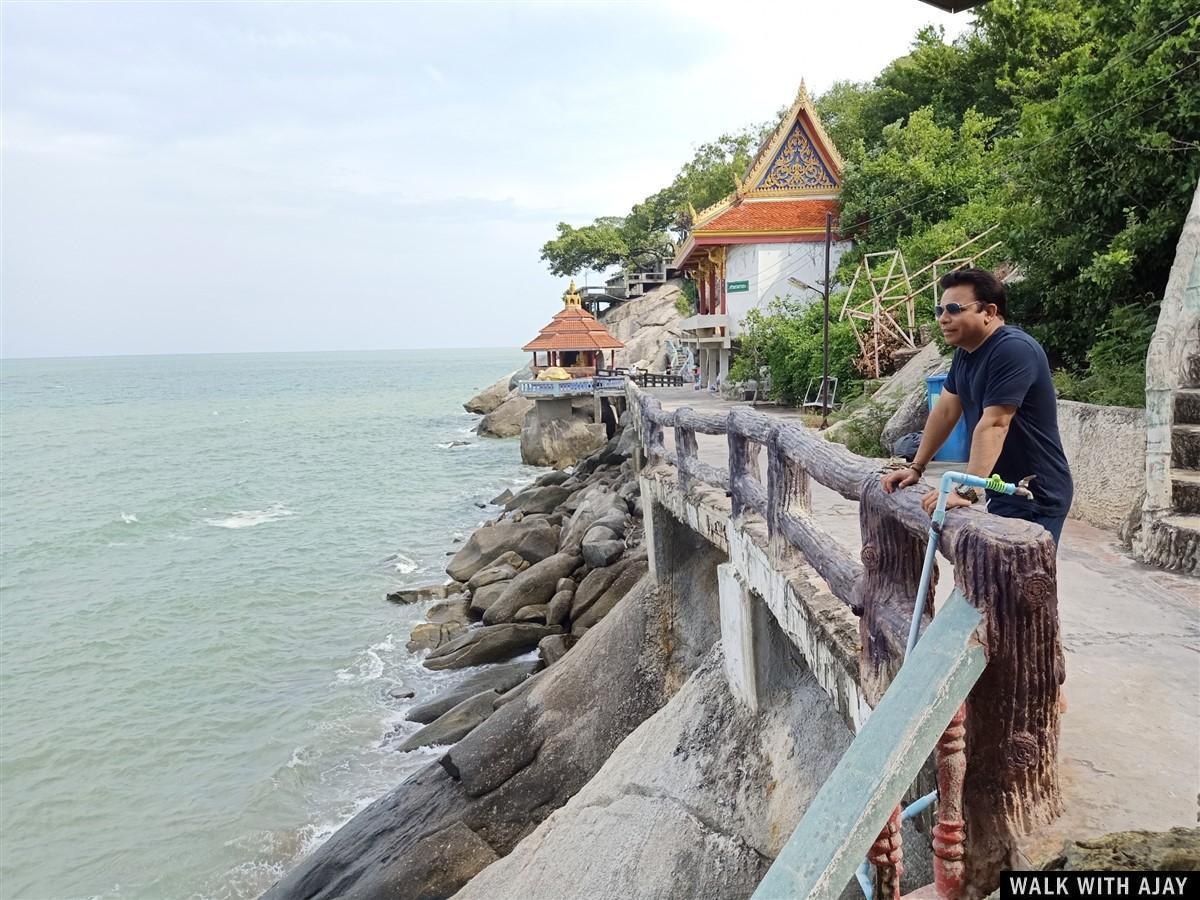 My Walking Story
Today I am going to tell you that how I spend my birthday (2nd Nov'19) at Tham Khao Tao Temple & Beach: Pranburi, Thailand.
I woke up in the morning and plan to visit Tham Khao Tao Temple & Beach which was near to the temple. To visit this place while I have to cover 20 km of distance, from Pranburi beach. This place was recommended by many people and was only a nearby attraction, so I want to explore this place. The Wat Tham Khao Tao depicts one of the largest temples in the region, filled with Buddha images and statues. The temple is at the peak of the village, looking down on the colorful fishing port including the secluded beach. In addition to giant Buddha statues, the shine also houses statues of notable monks.
So, I went from my hotel at 11 am in the morning, while in the middle of the way I had my lunch. After done with my lunch I straightway reach the spot. It took around an hour to reach the place as I was exploring all the places and stuff coming in the way. I had coconut water, visit a lake that was on my way to the temple. Clicked numerous pictures and made a video as well, one can see them on my blog. The weather was awesome, I got connected to the surrounding beautiful scenes. I reached the temple and the view was very nice, calm, and peaceful. Where there were lots of dogs as well. Dogs were not harming anyone.
The temple was in the center of the beach and to reach Buddha's statue one has to walk a long distance which including somewhat hiking as well. This was my first visit to this wonderful Temple. It was a simply amazing place to visit built into the side of a rock with numerous caves to walk around to view the statues including memorials. The Buddha at the highest point is available by steps but if you have mobility problems they are not the best to reach although scenes from the top are great.
There are food stalls plus stalls selling Buddhist artifacts at ground level. On my way to reach the peak of Buddha's statue, I like the artificial cave made by them, it seems to be real and in between, there was a staircase, while the big rock was also there, which I need to be cross. I was enjoying my journey of walking and hiking also.
The cool weather was far better than anything, the temple was huge and built exactly on the sea, and the sound of waves was just like music one can enjoy, I didn't expect that this place will be so beautiful, I suggest one visit over here. While reaching the top, the view was mesmerizing, full of divine feeling, calm, and compose. I loved this place and it made my birthday. The full view of Pranburi I can see and around 2-3 hours of quality time I spend over here, by capturing lots of pictures and exploring all over the place.
Further, I went to the coffee shop name "Remember" which I saw at the ground level of the temple, I kept in my mind to visit this place while returning back as lots of foreigners were there, making it a bit attractive. So I visited the shop, had some sweets, cake, and coffee, by the time it was 4:30 pm.
My next plan was to go to the Pranburi Night market, it was 10kms far away from this place in-between the city and open only on Saturday evening, and on 2nd Nov it was Saturday. I enjoyed my motorbike driving. Majorly I would like to tell you that I love being at the temple, as statues creativity was damn good, I sat for a while over there tried meditation, greenery portion was soul-soothing. It feels really airy and spiritual to visit.
This is how I spend my birthday, enjoying everything.
I hope you liked it!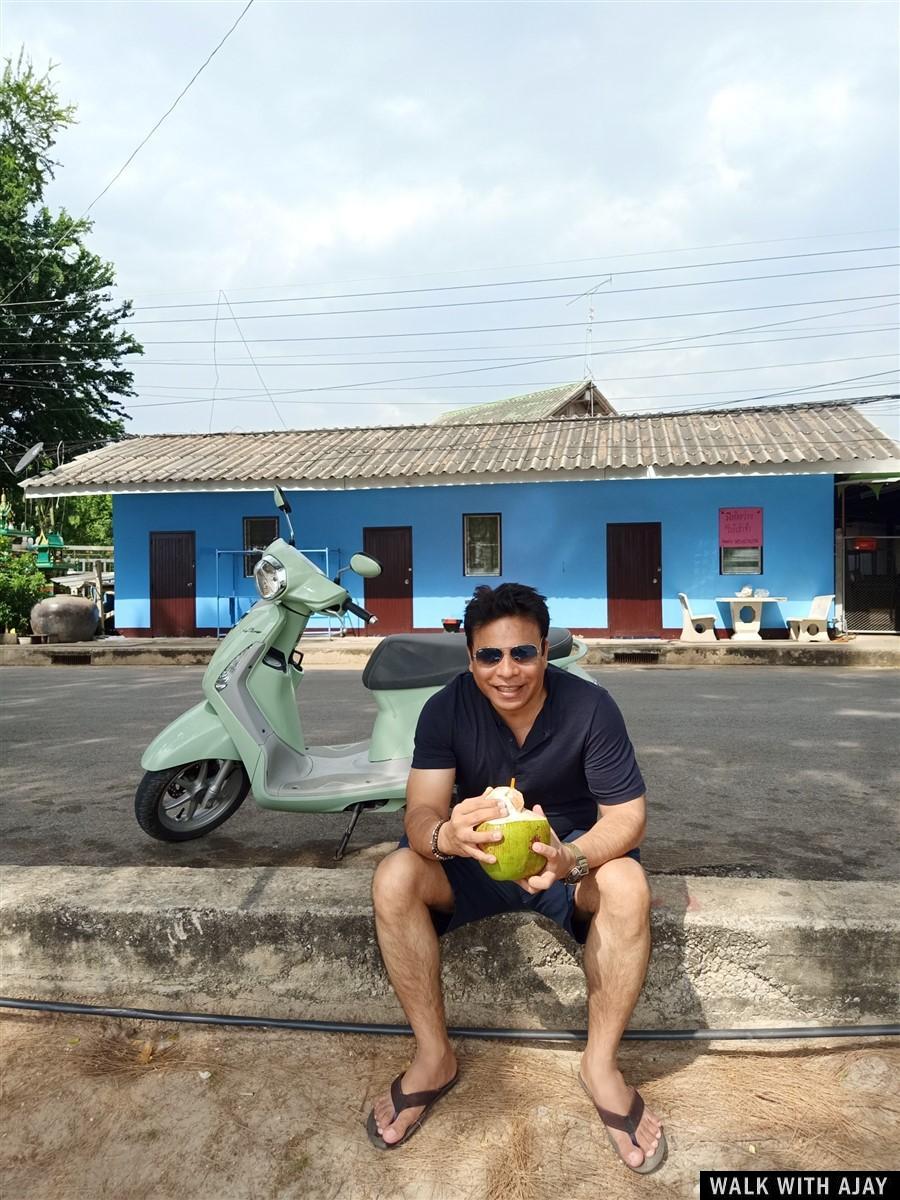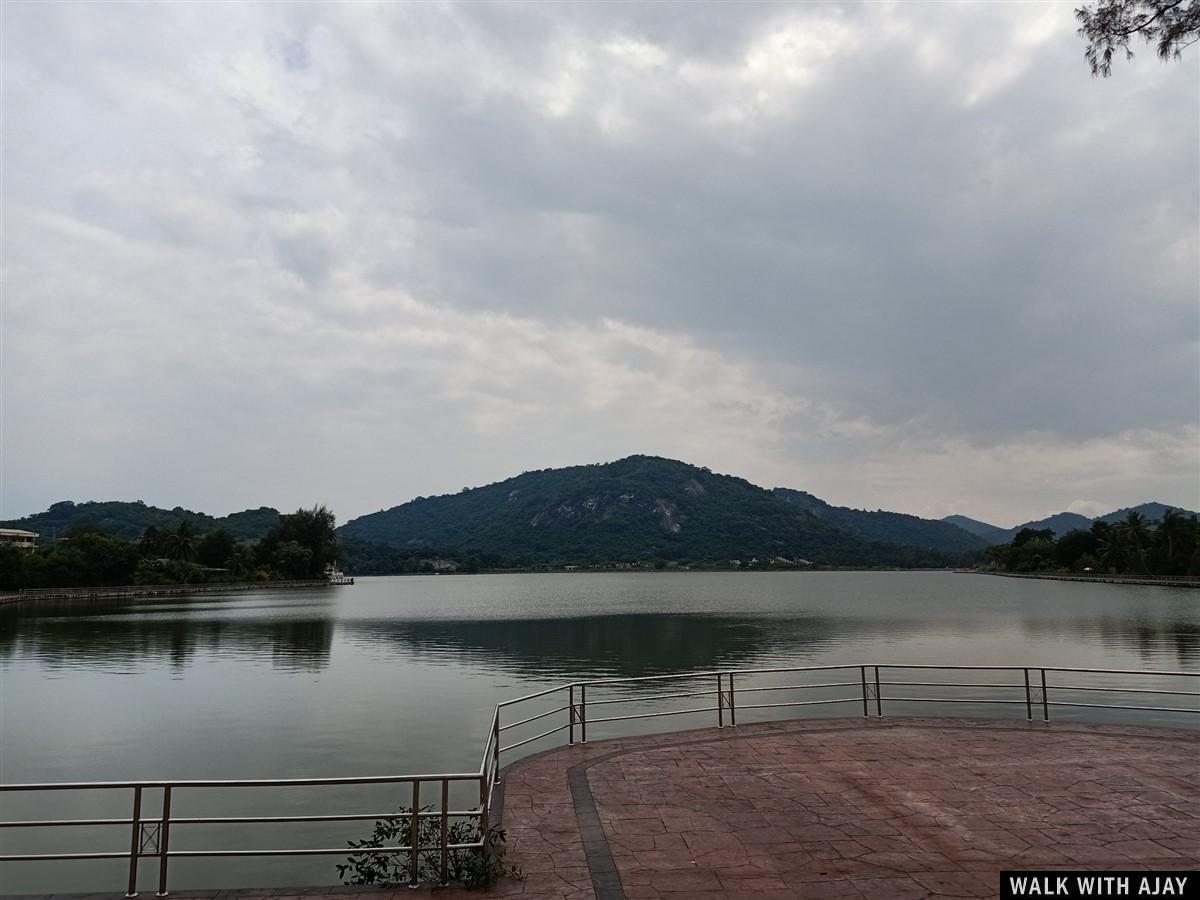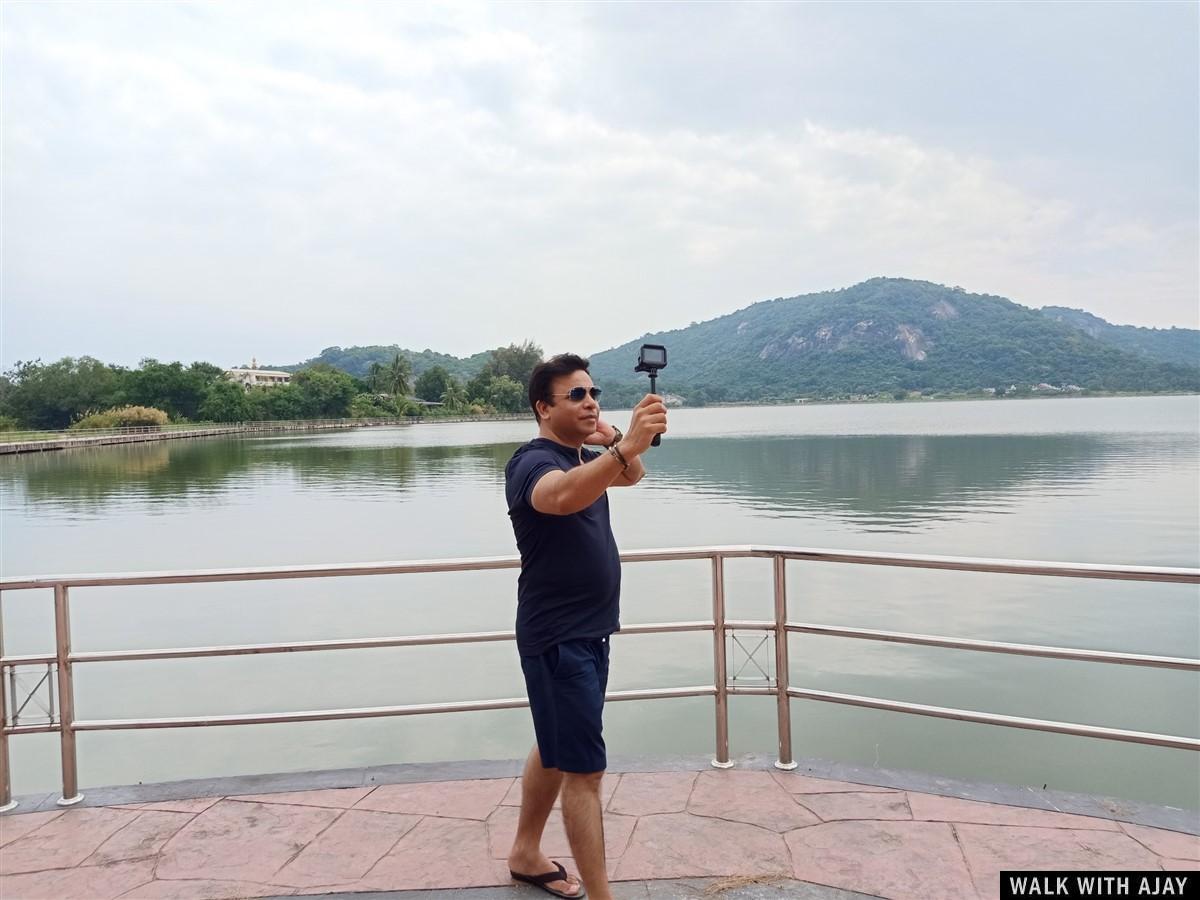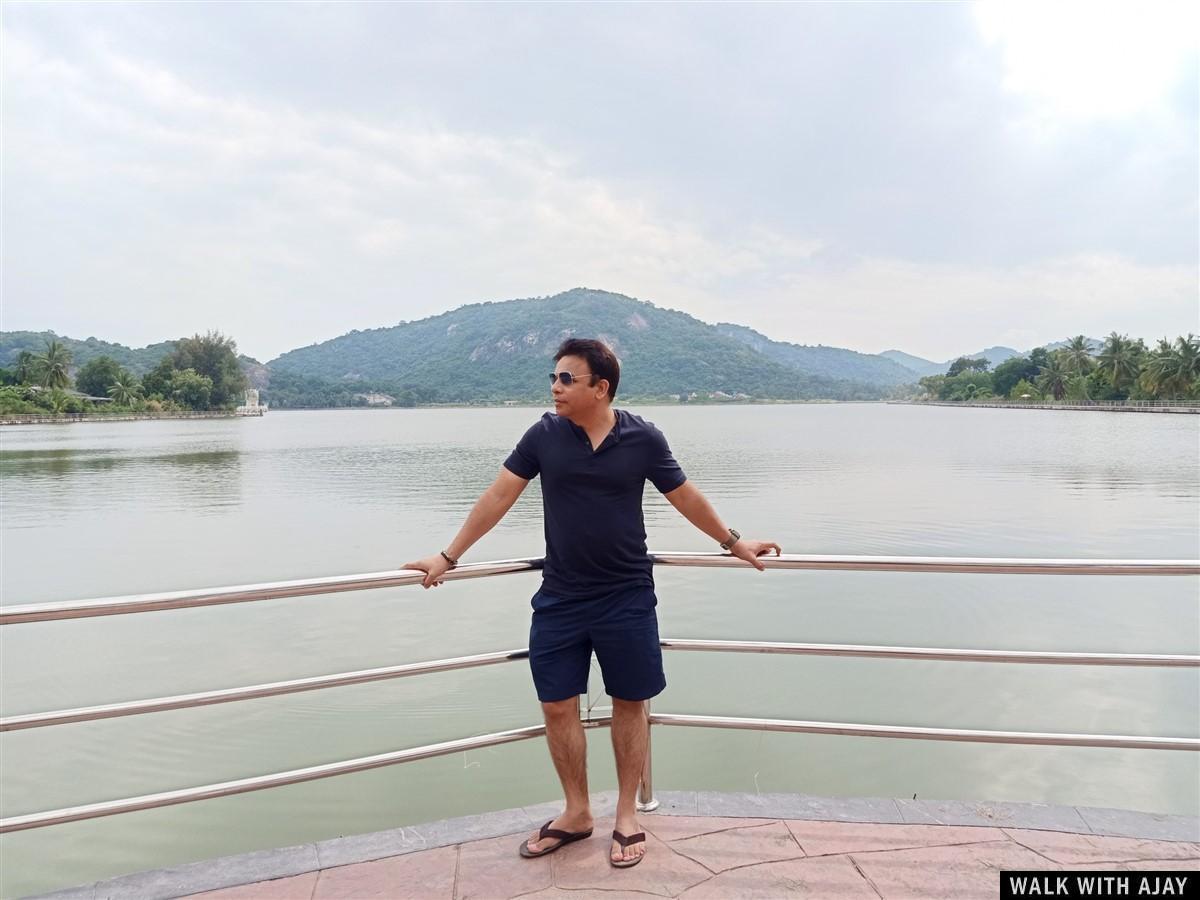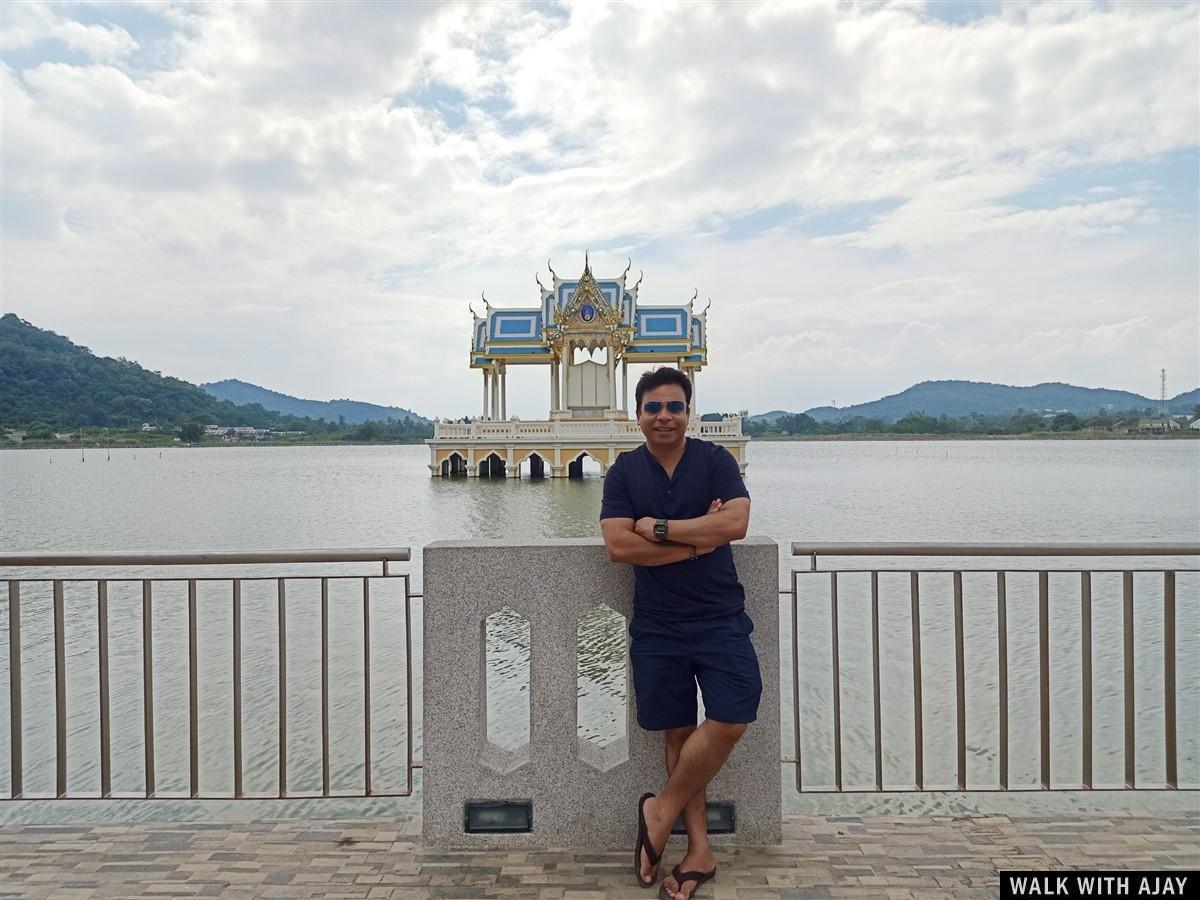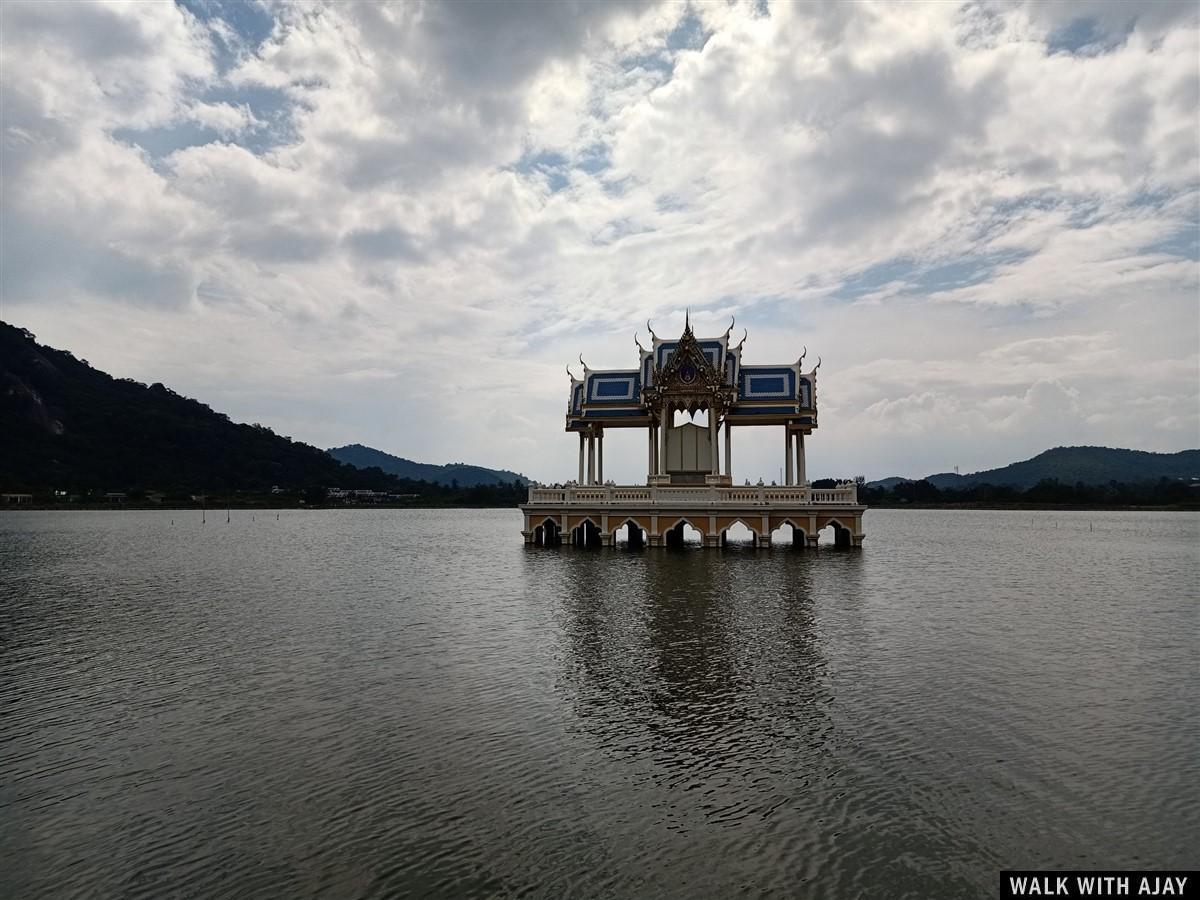 I also had coffee and cake at below Remember Cafe.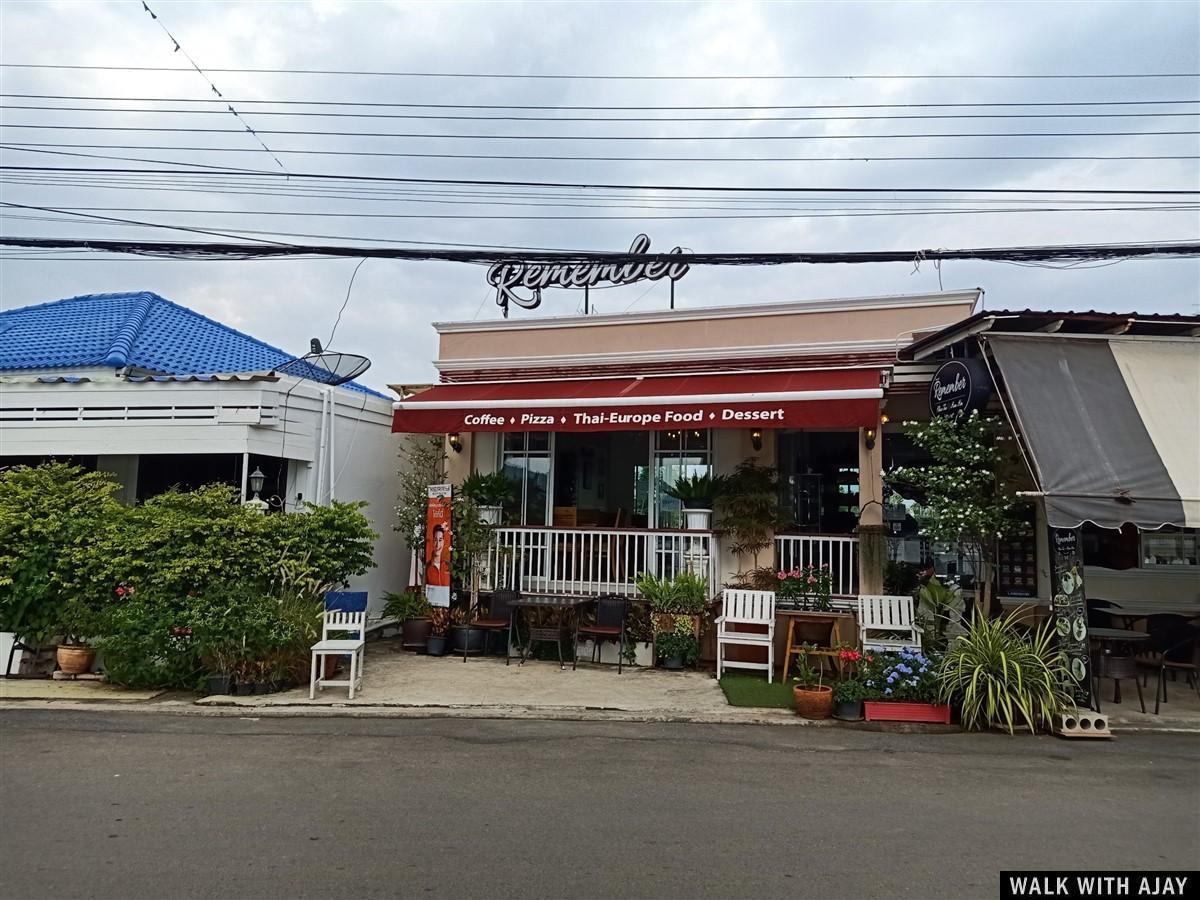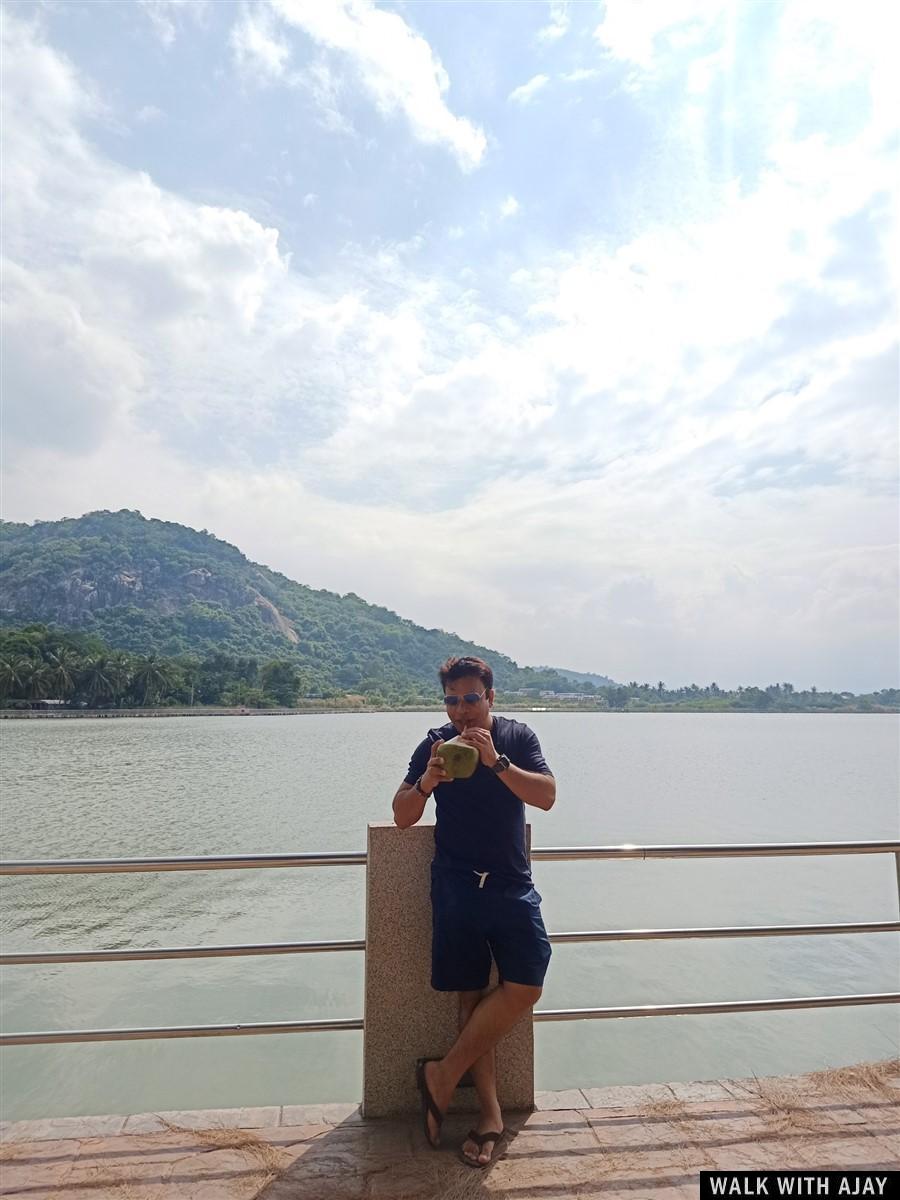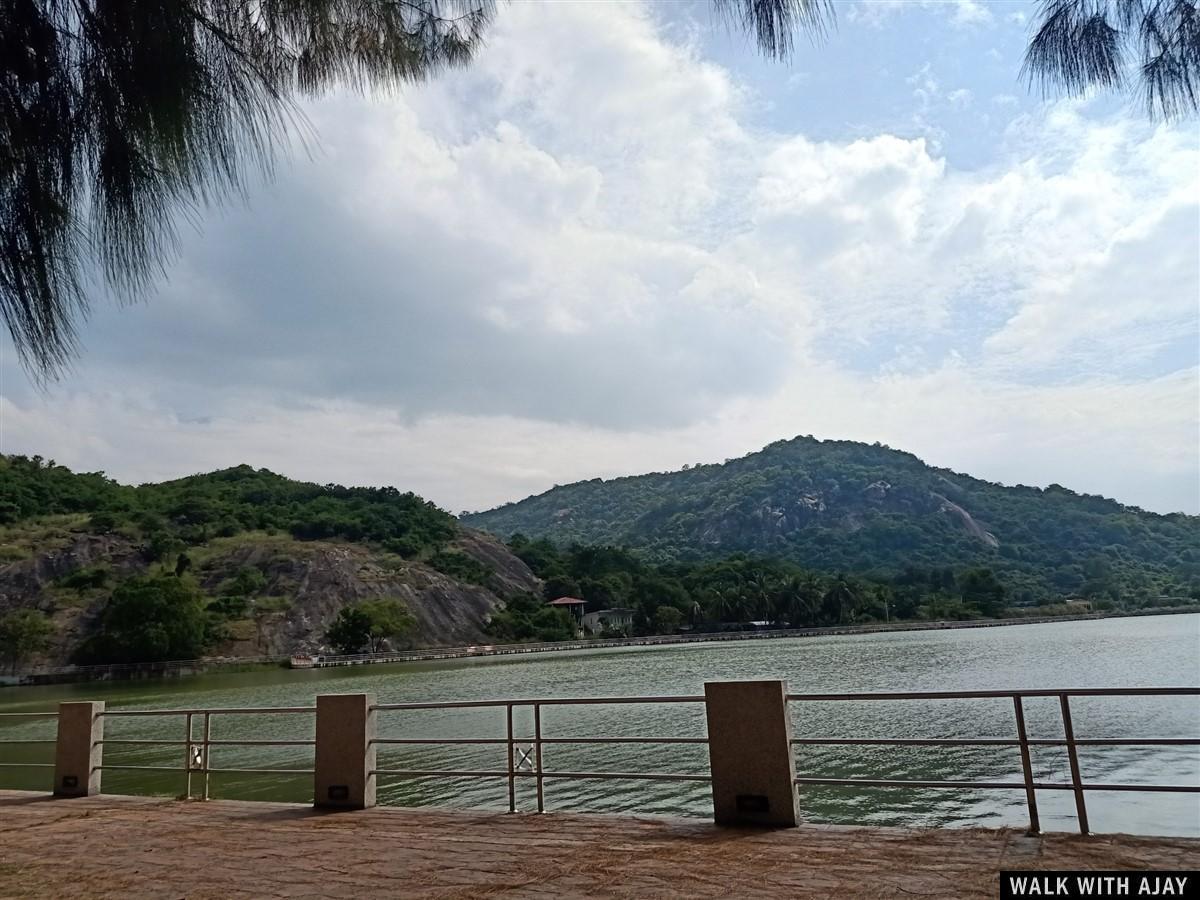 This is the entrance of Tham Khao Tao Temple. You must check-0ut my video.
Wat Tham Khao Tao is another popular tourist spot as it is very calm and beautiful. Lots of dogs were on entrance, this temple is just a corner of the beach. You will feel relax with the breeze.  Just found any corner and sit or lay down and imagine where you are 🙂
Then further walk around templet toward big buddha, this will need a little bit means 5 minutes hike and you will find a beautiful view from the top point.
I think this place is good for meditation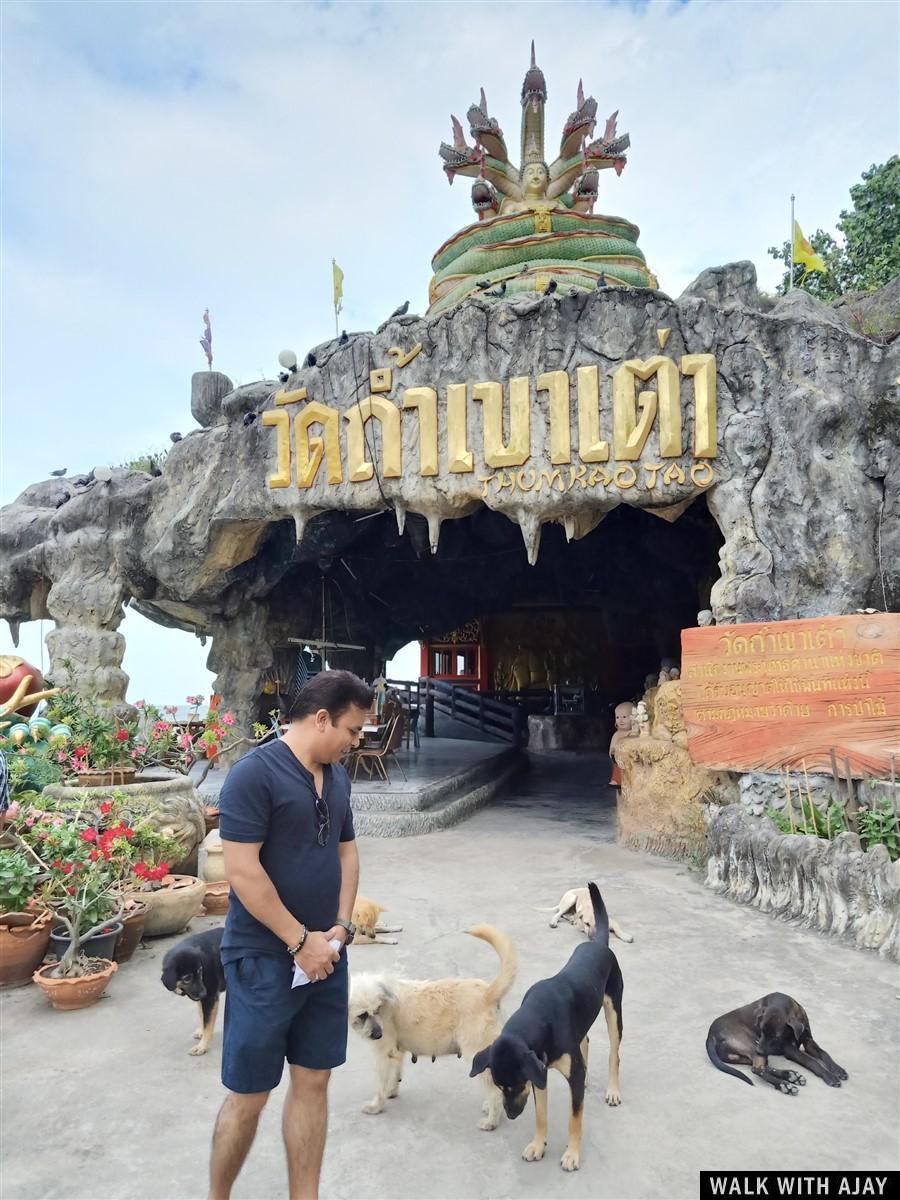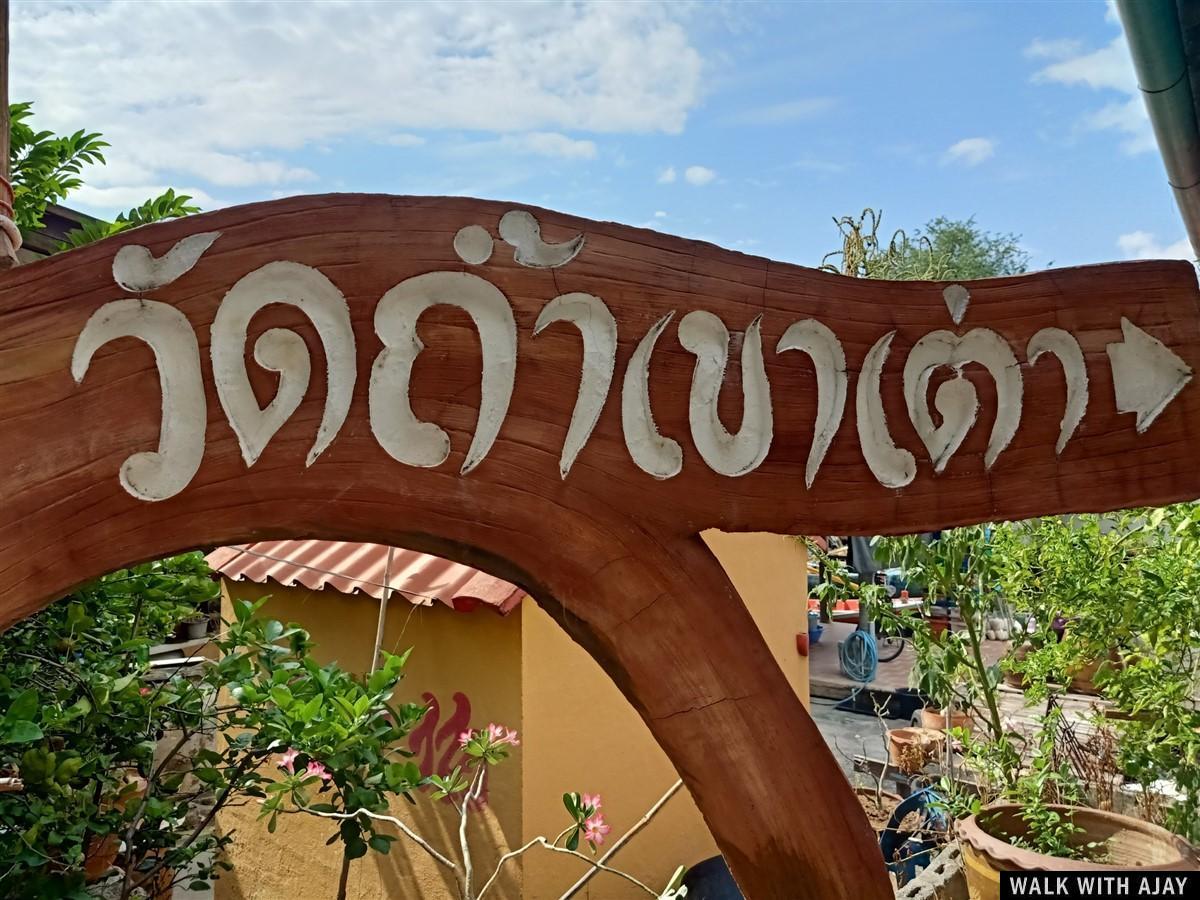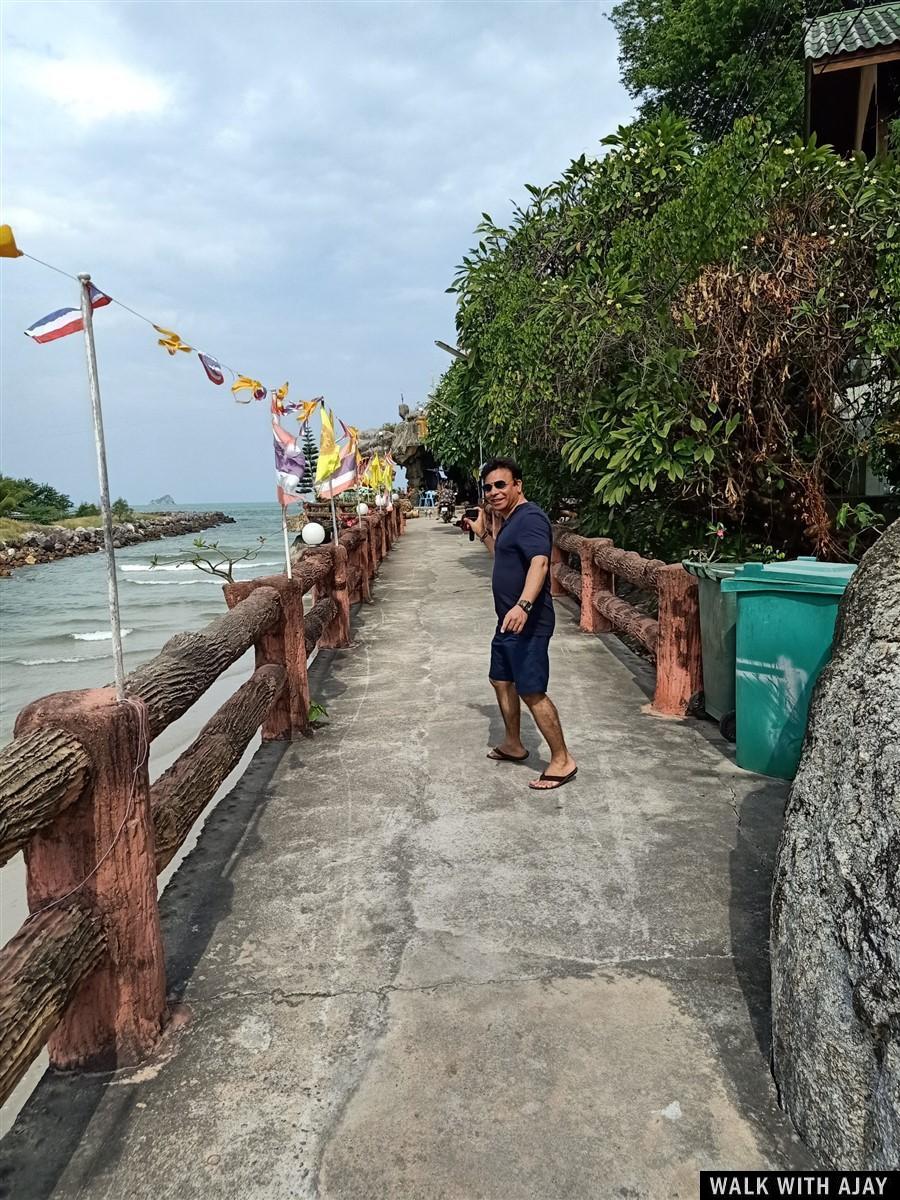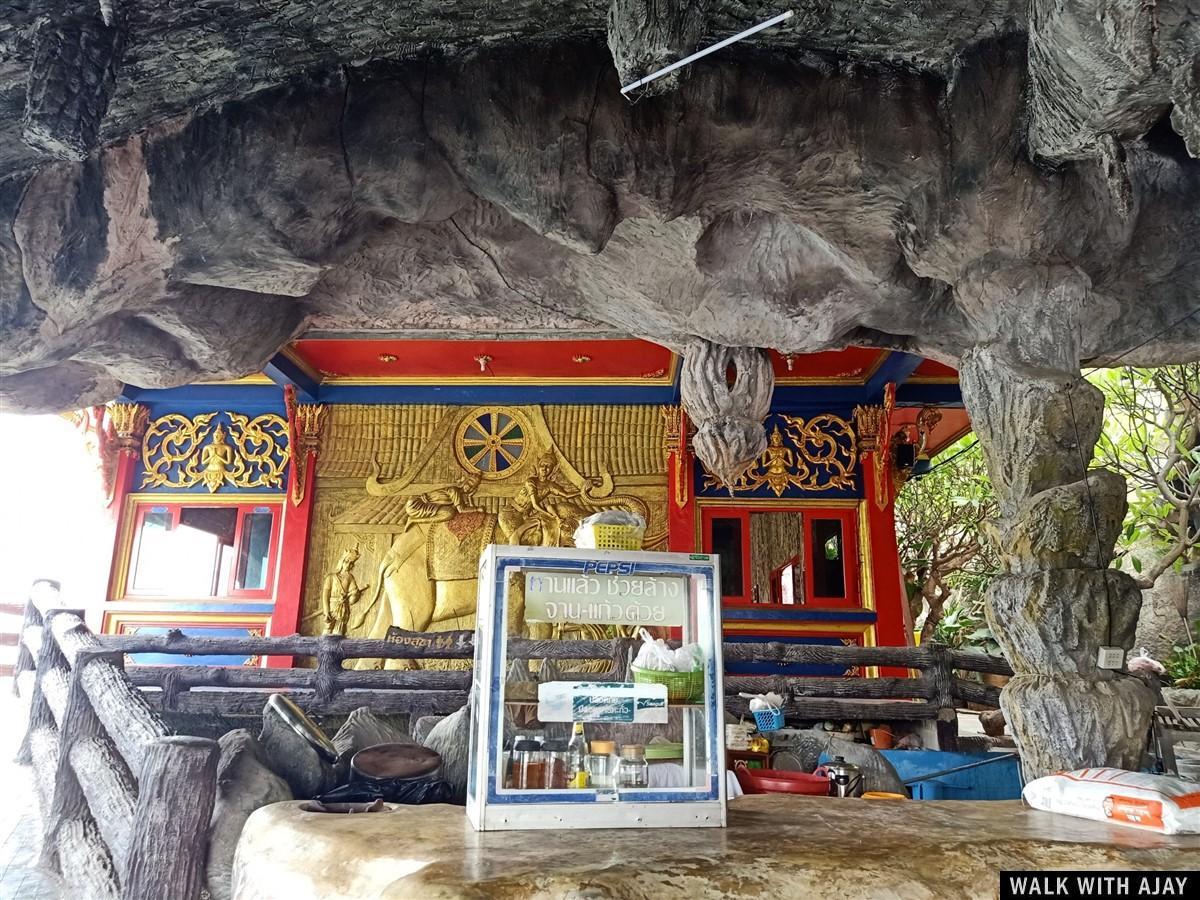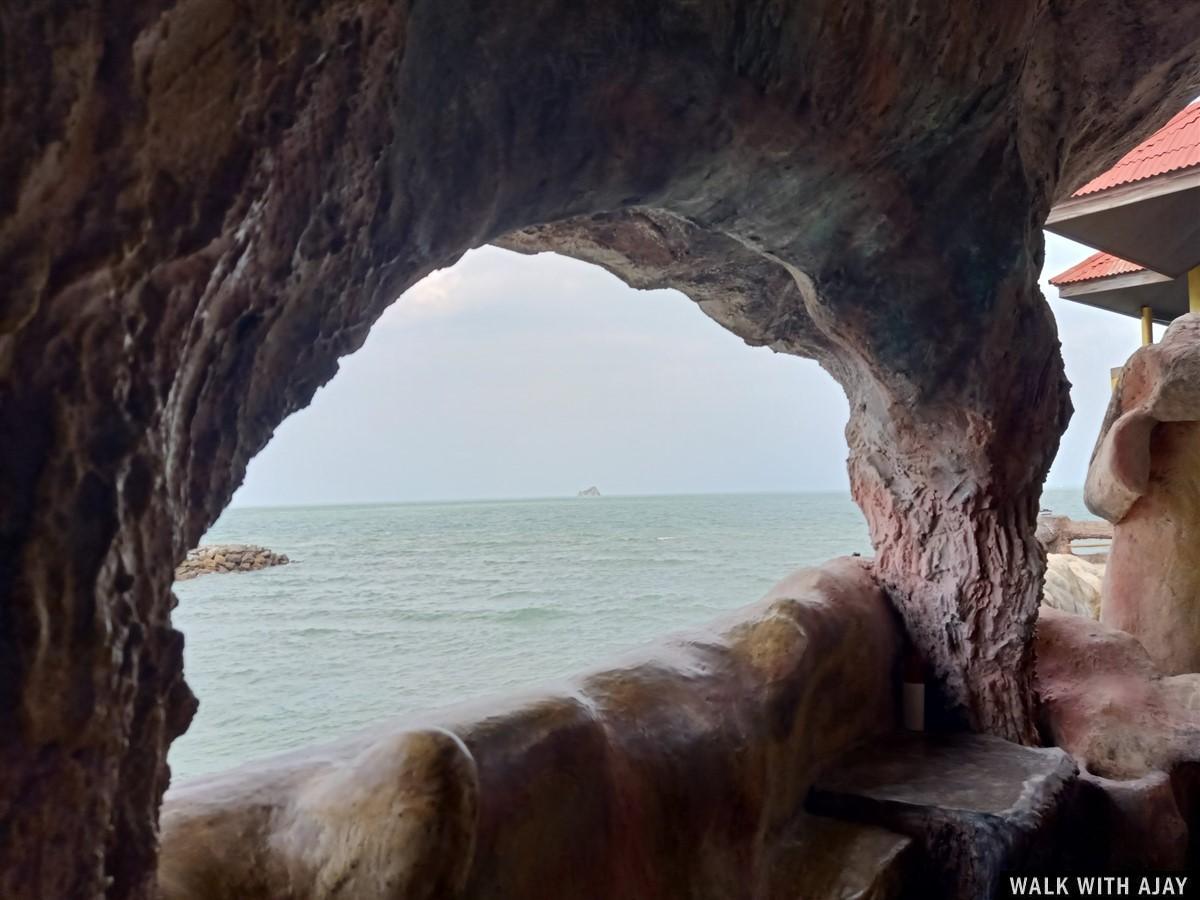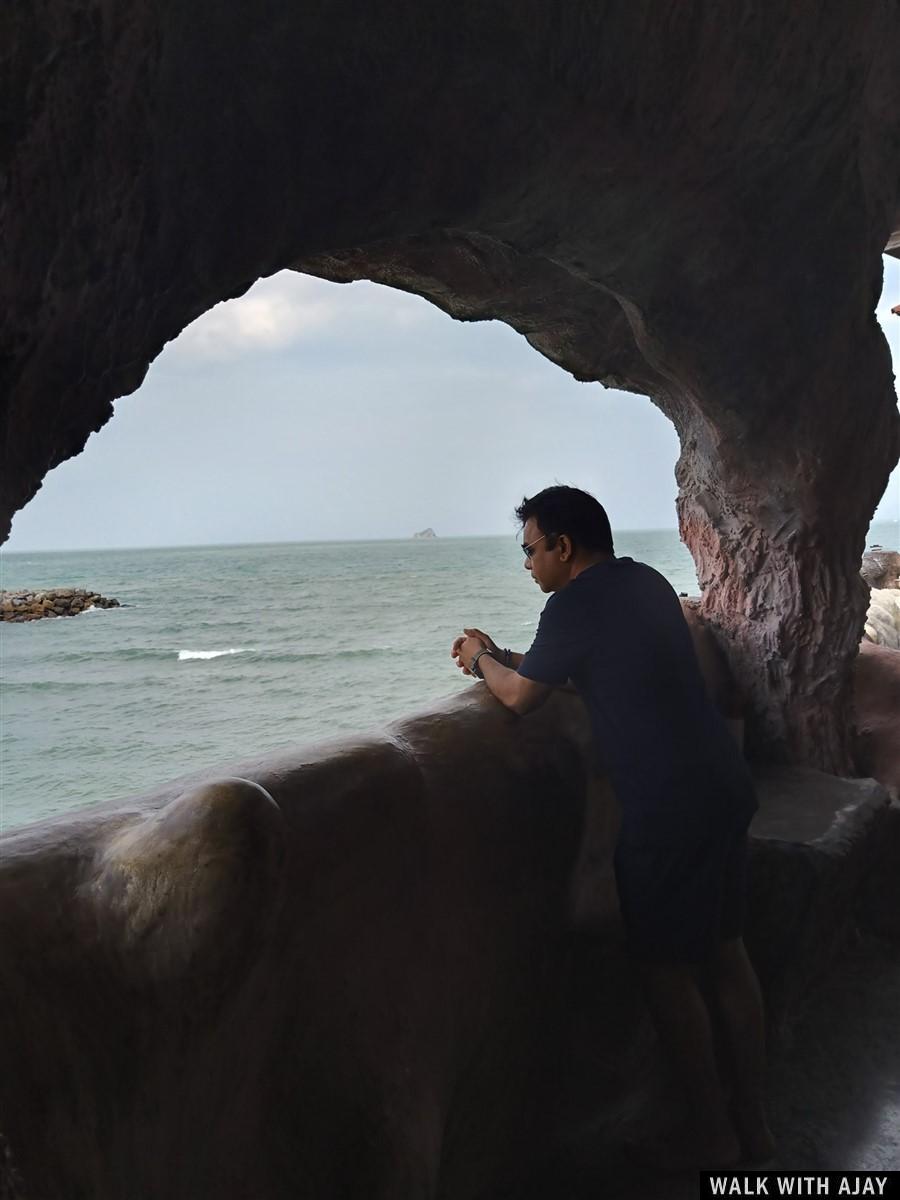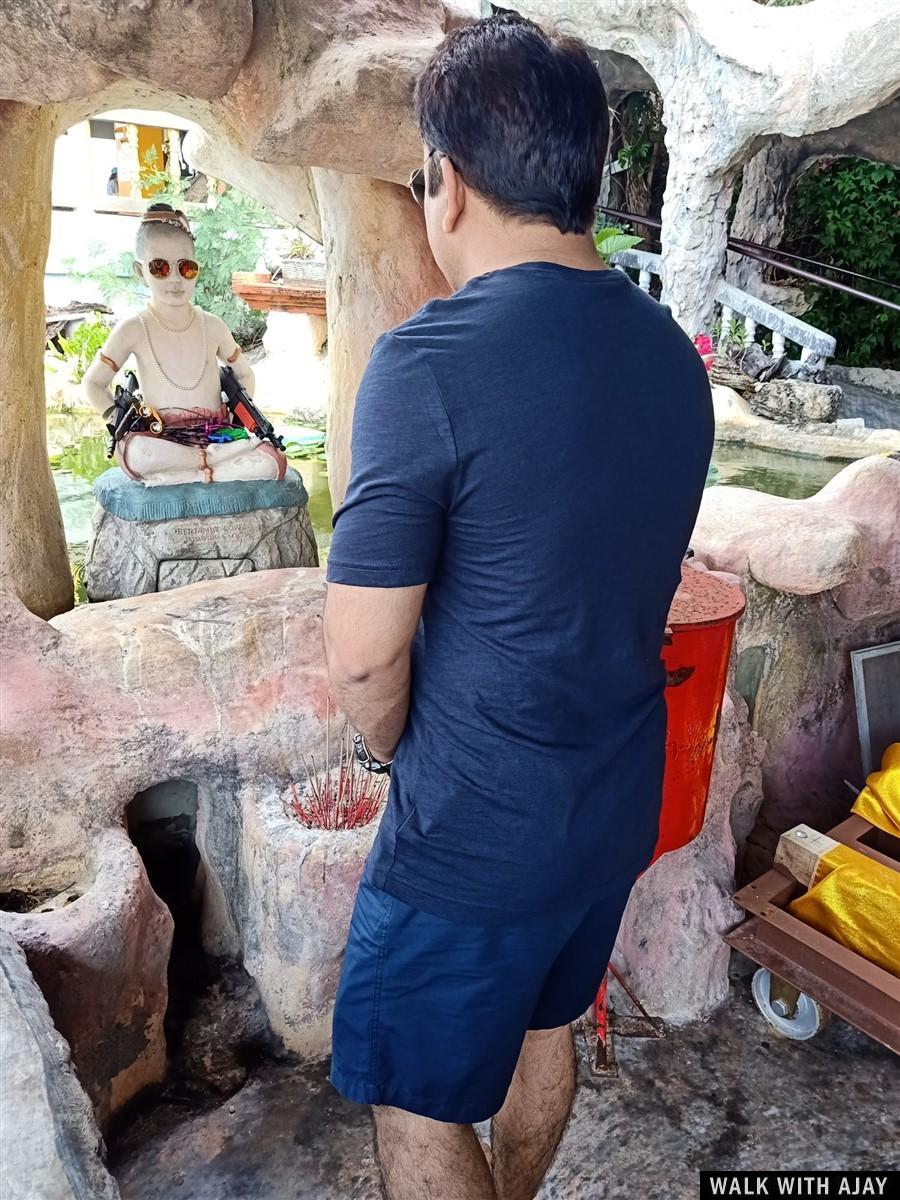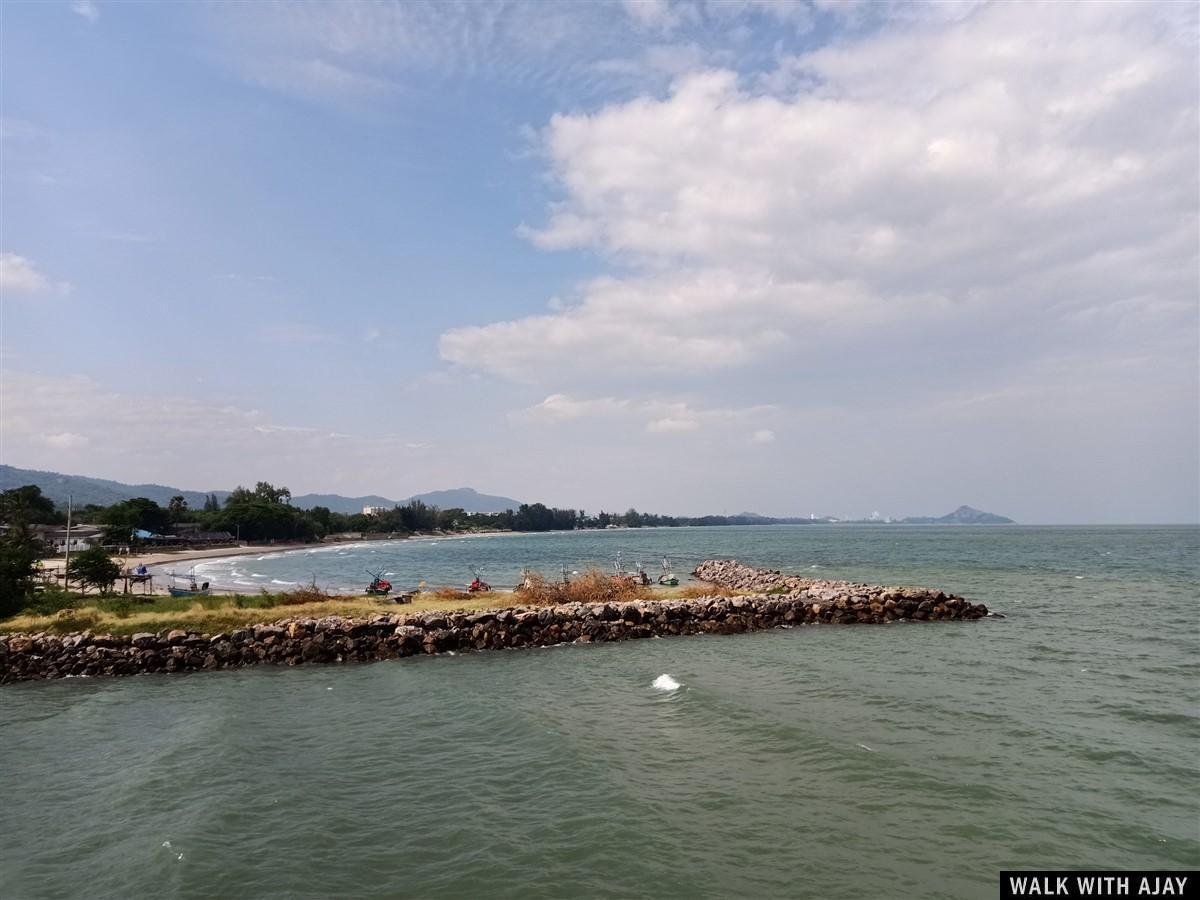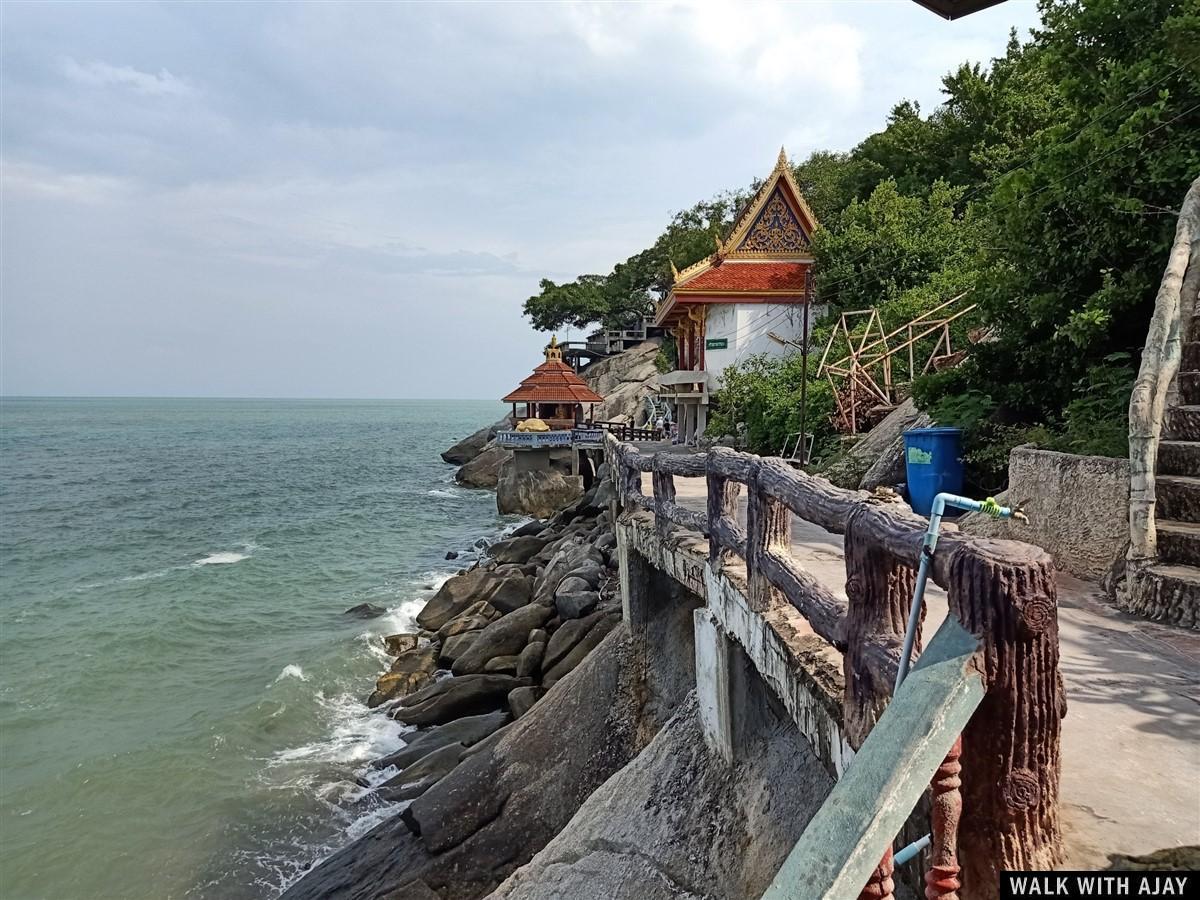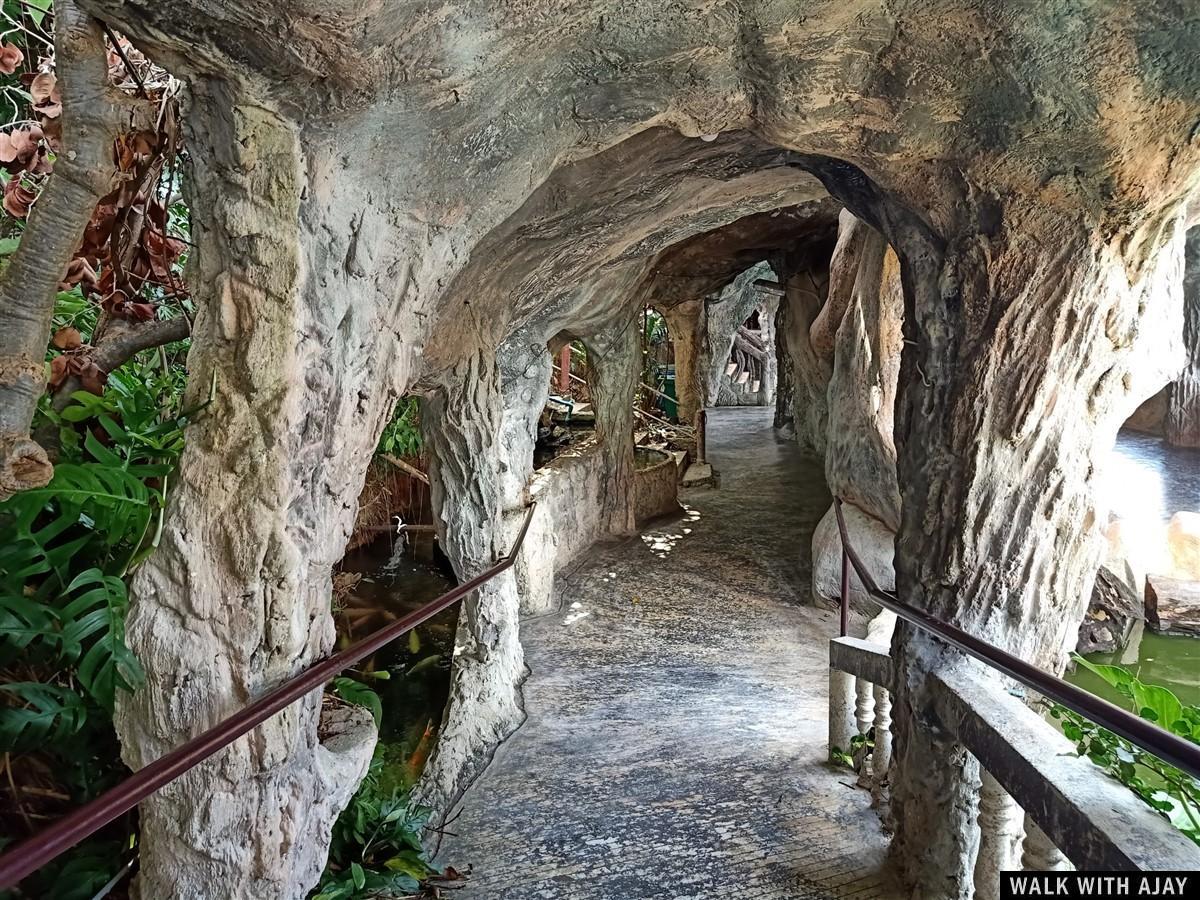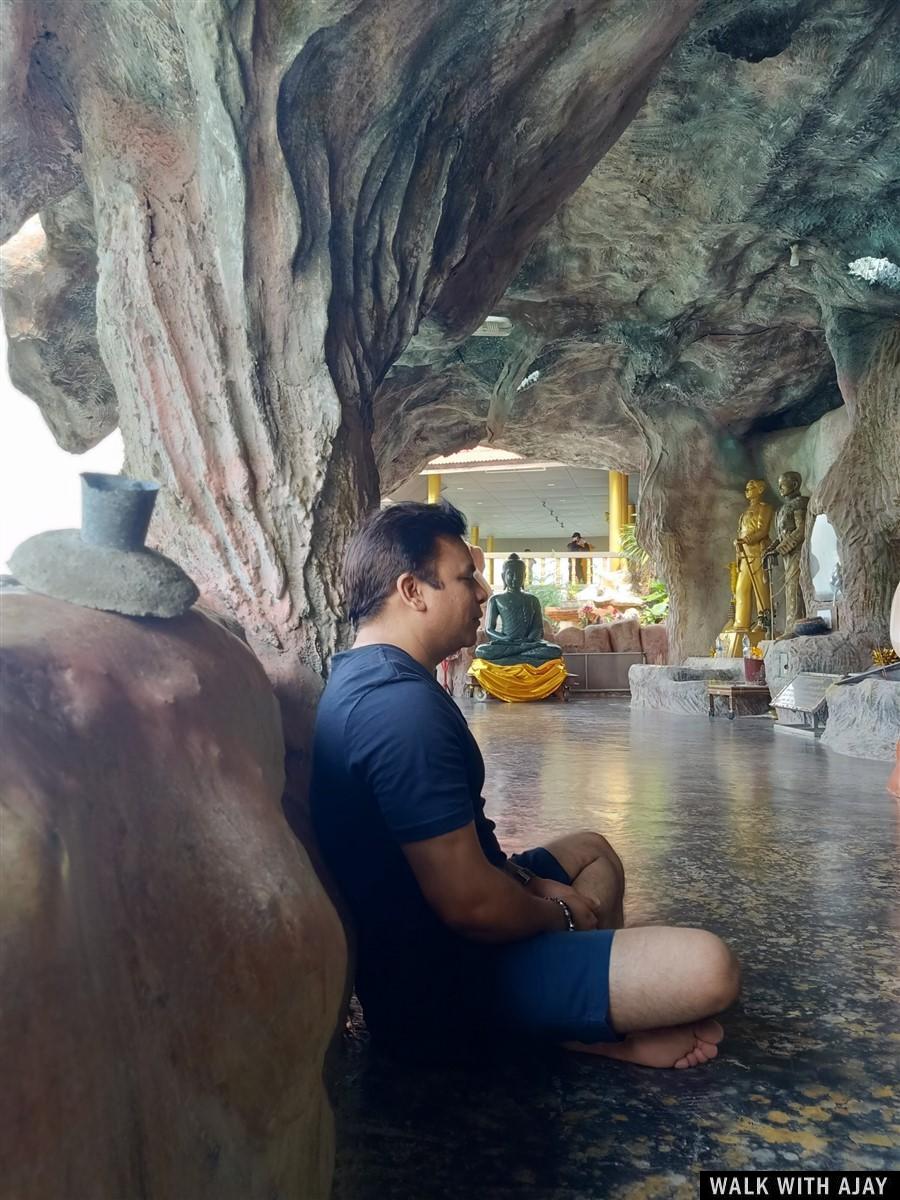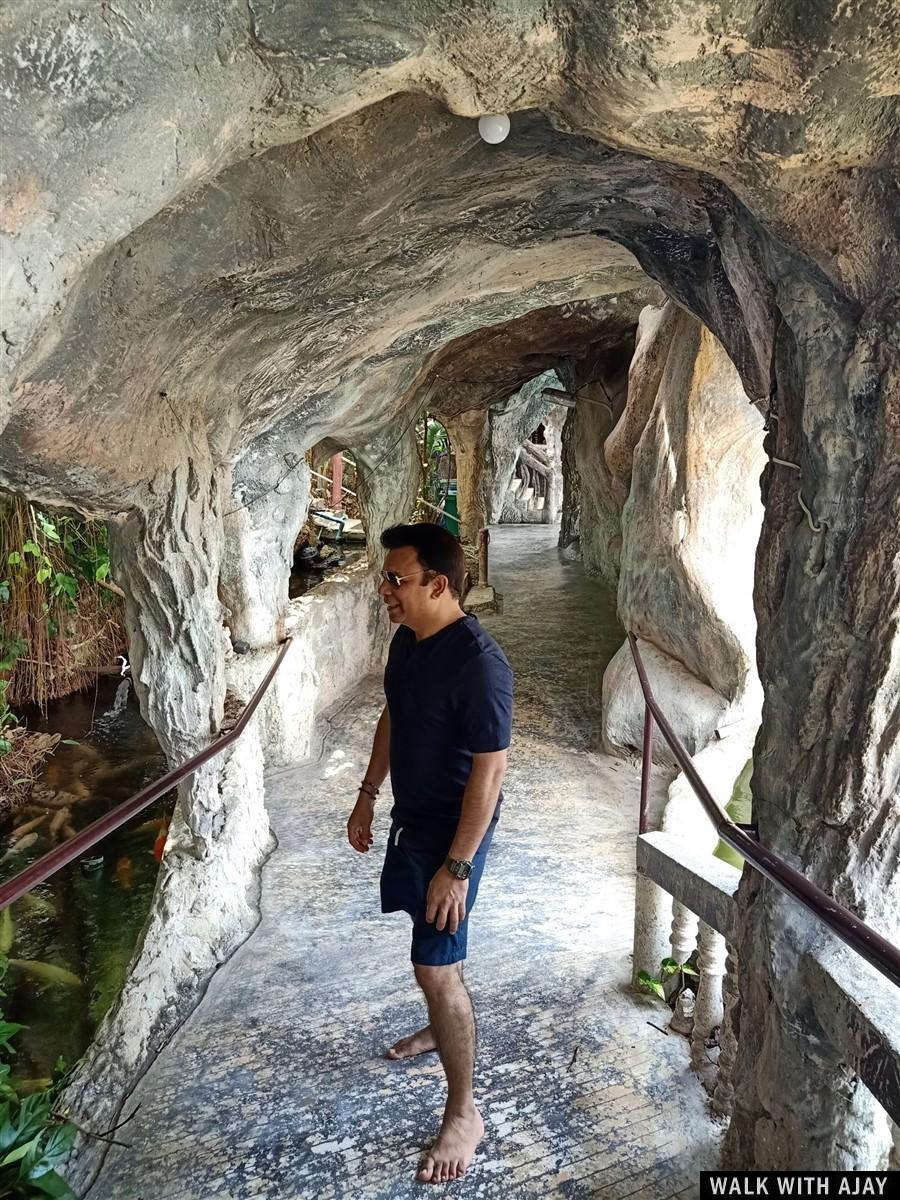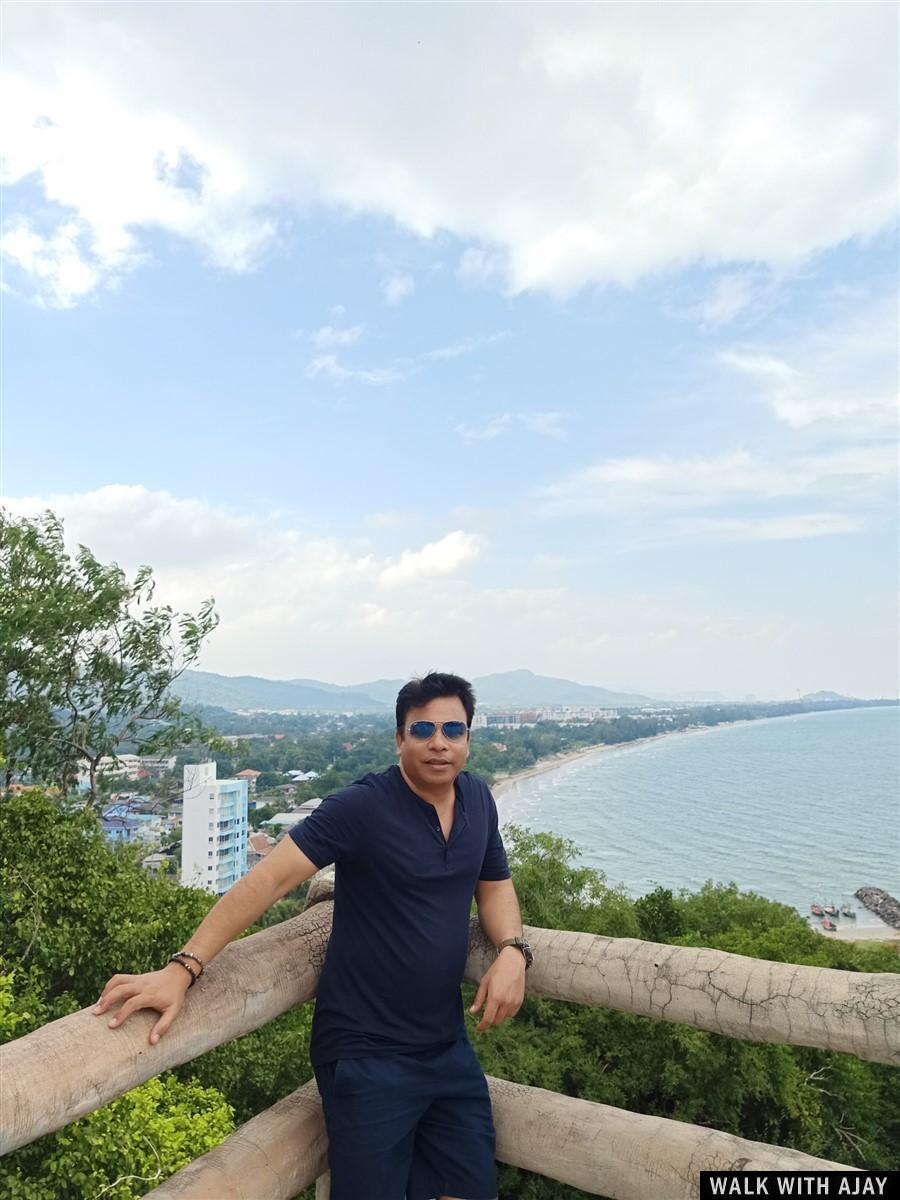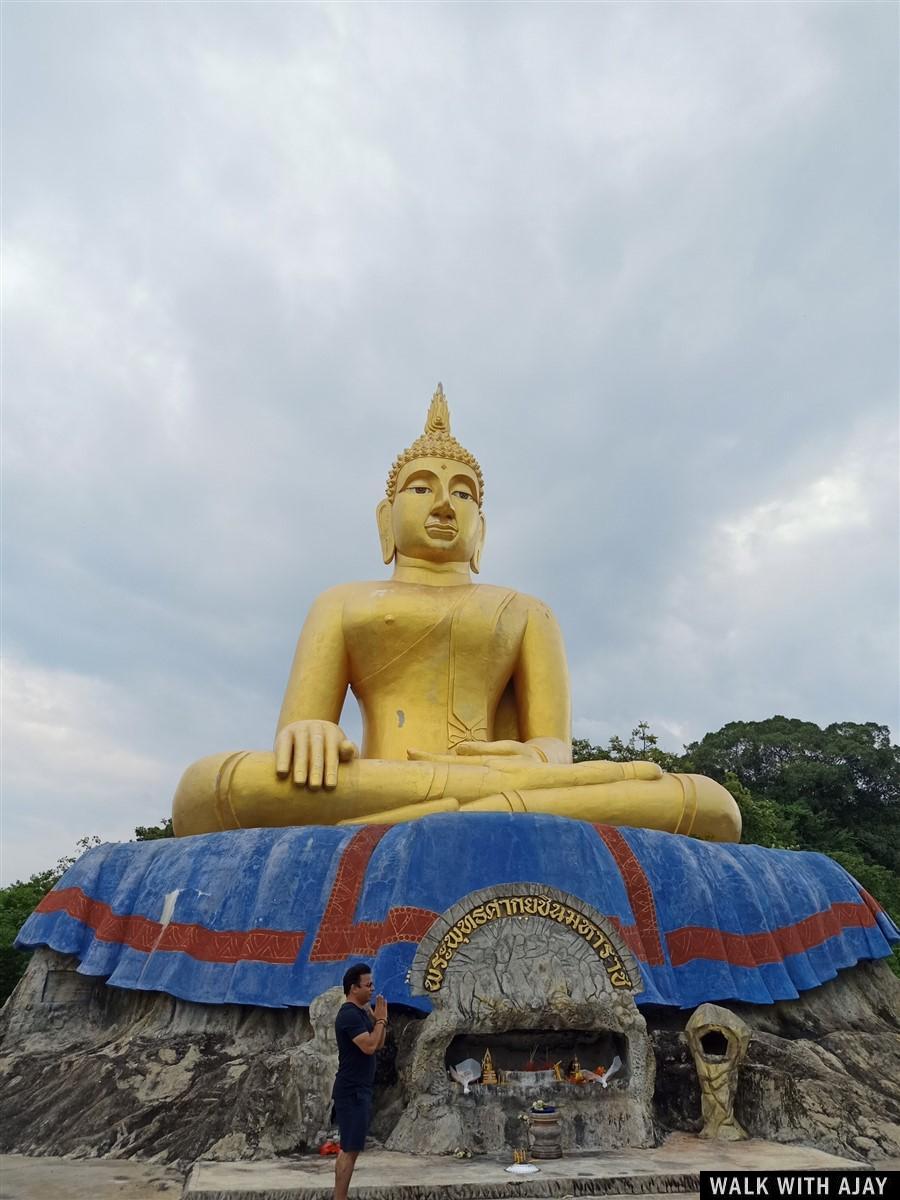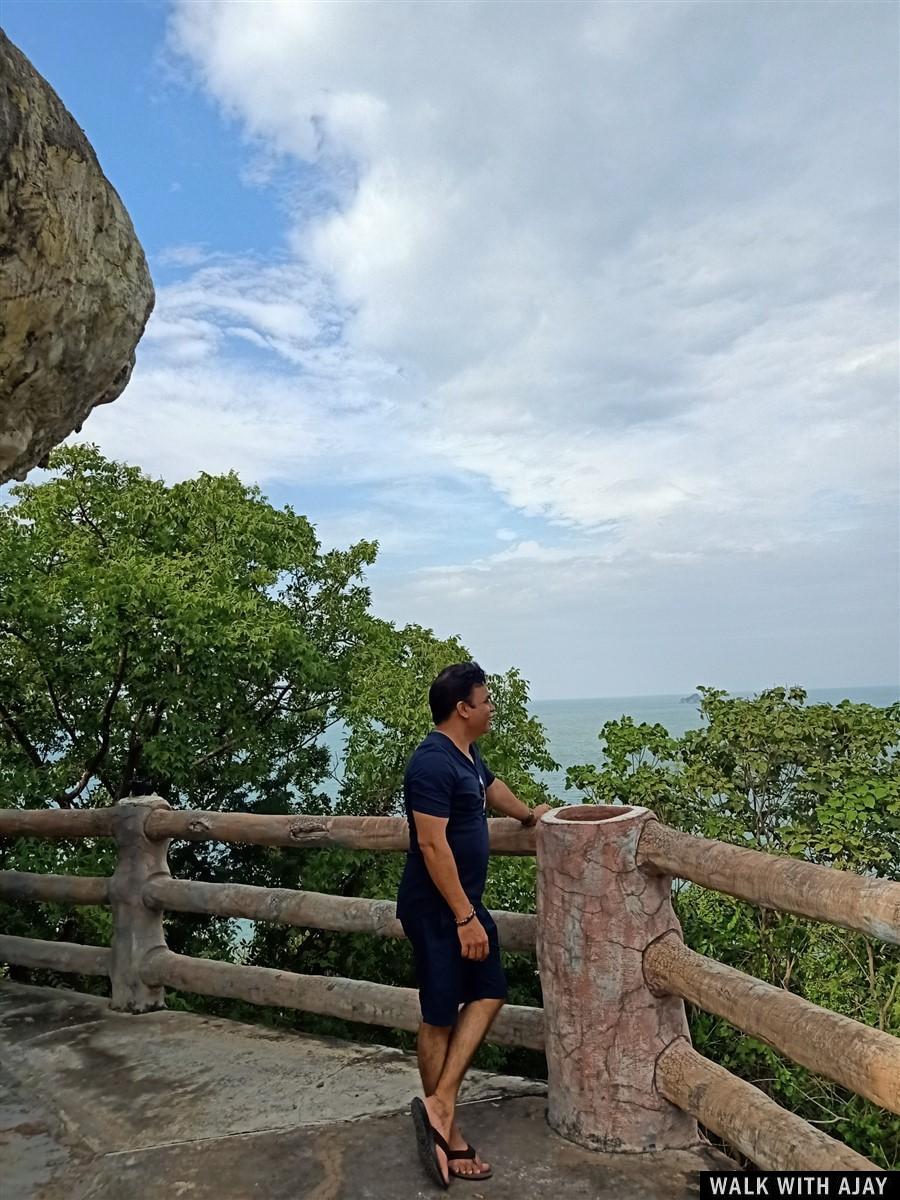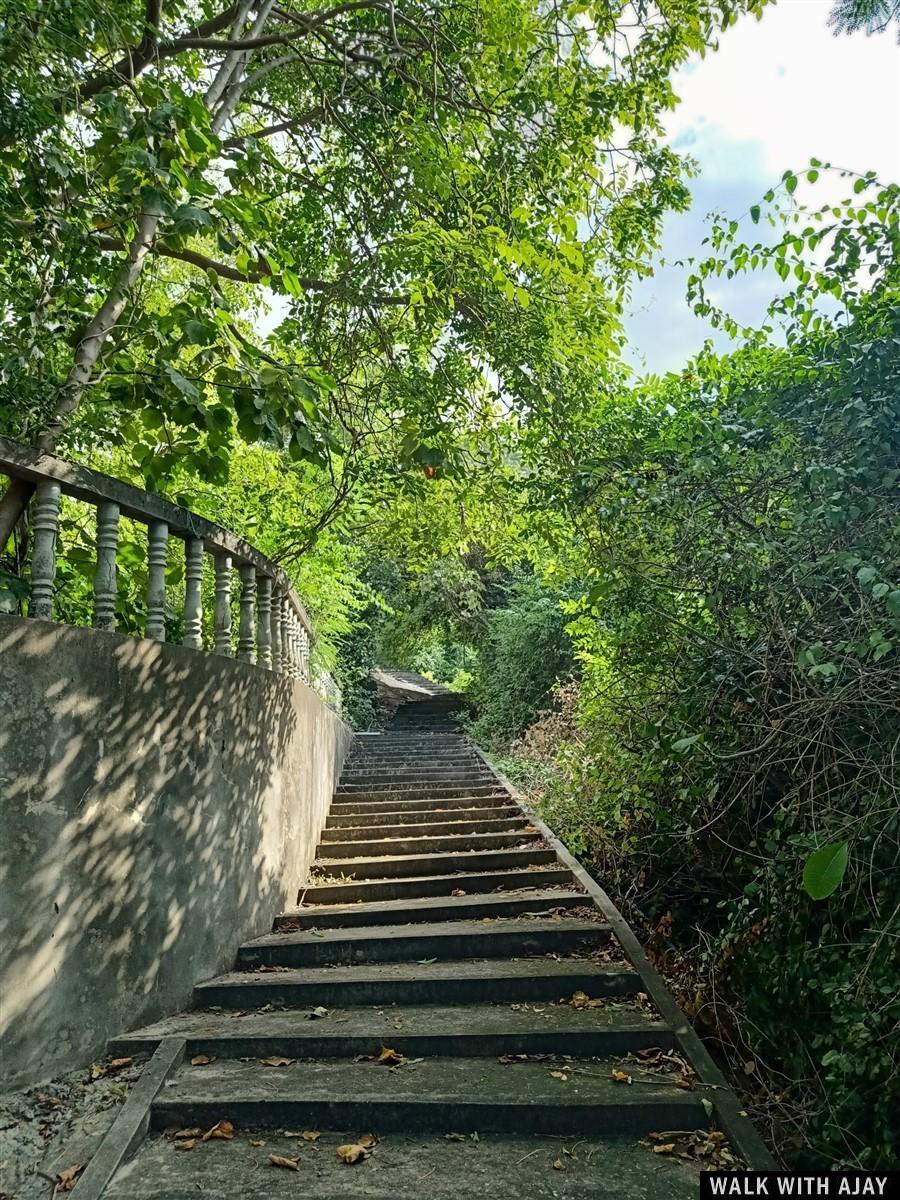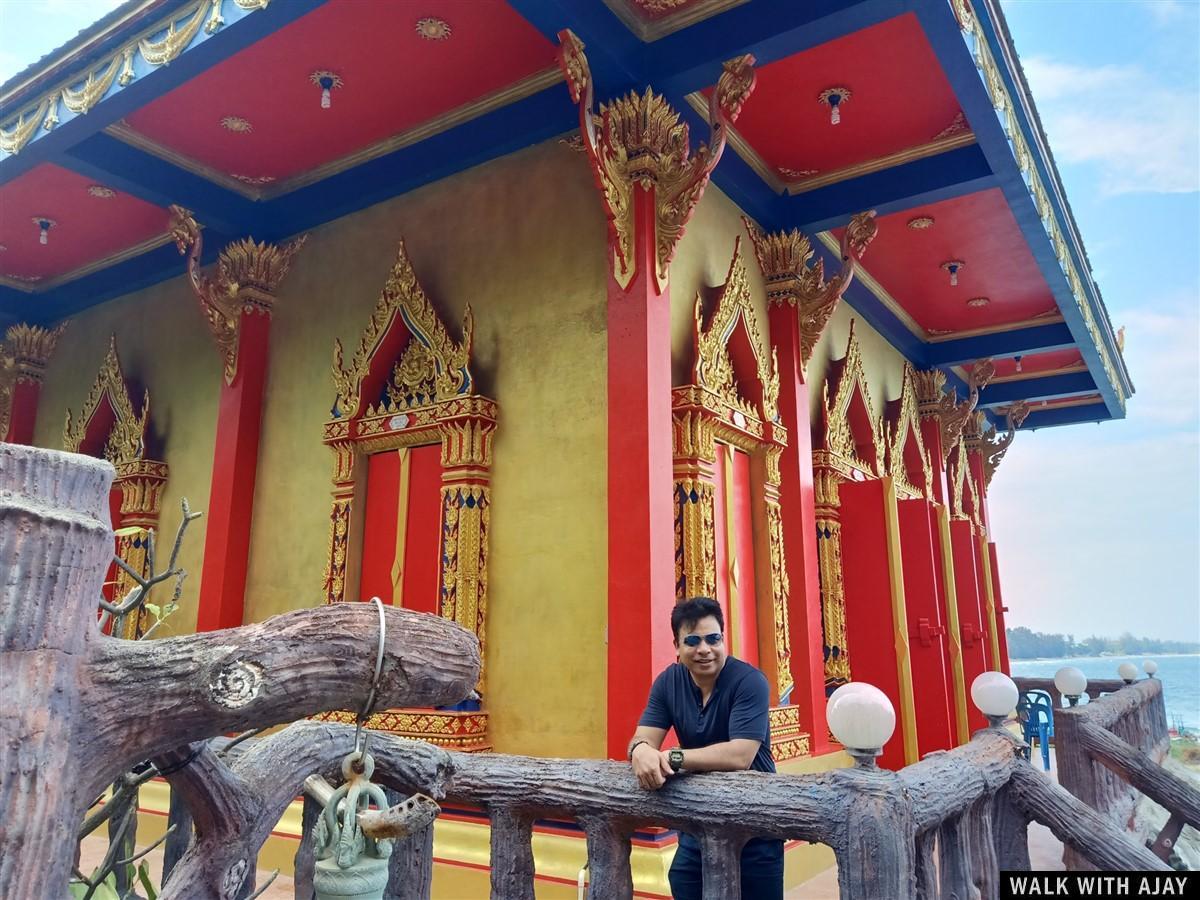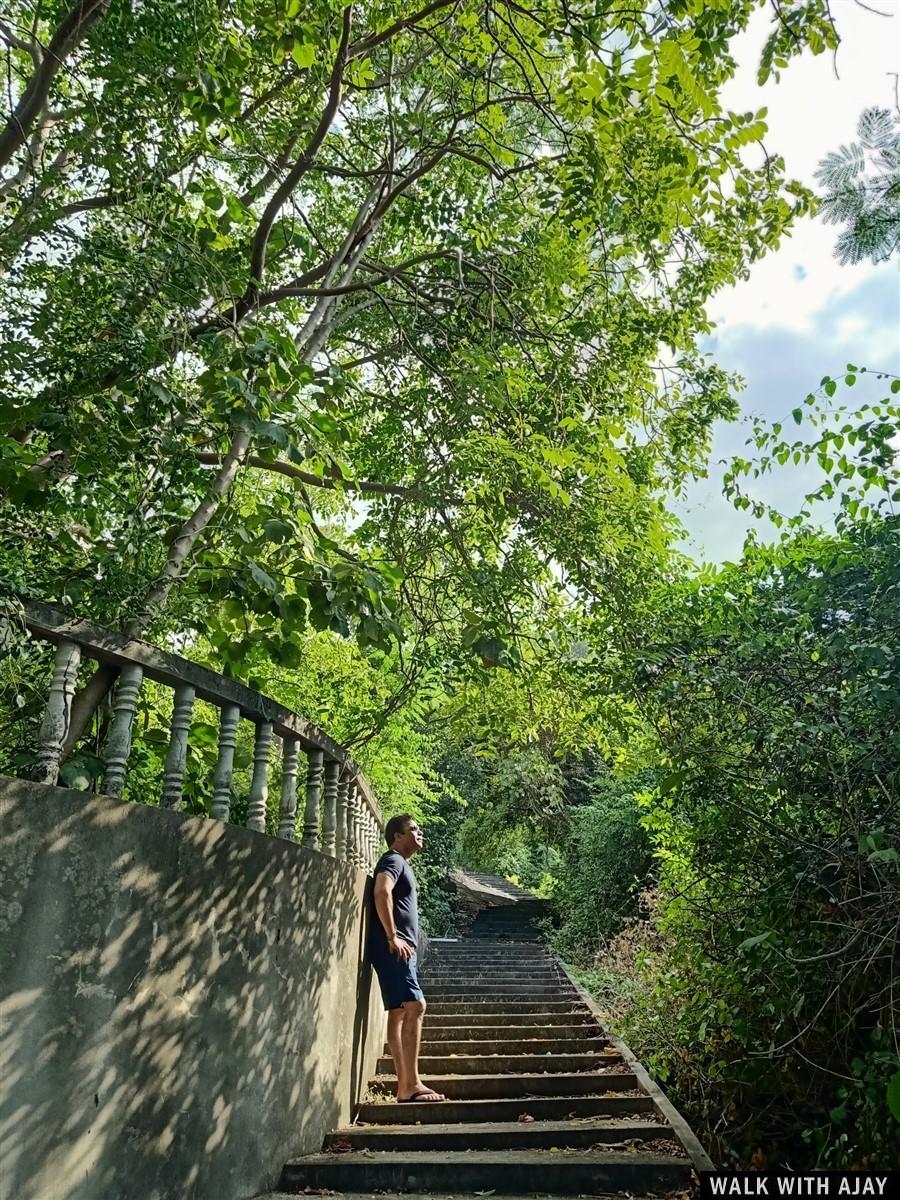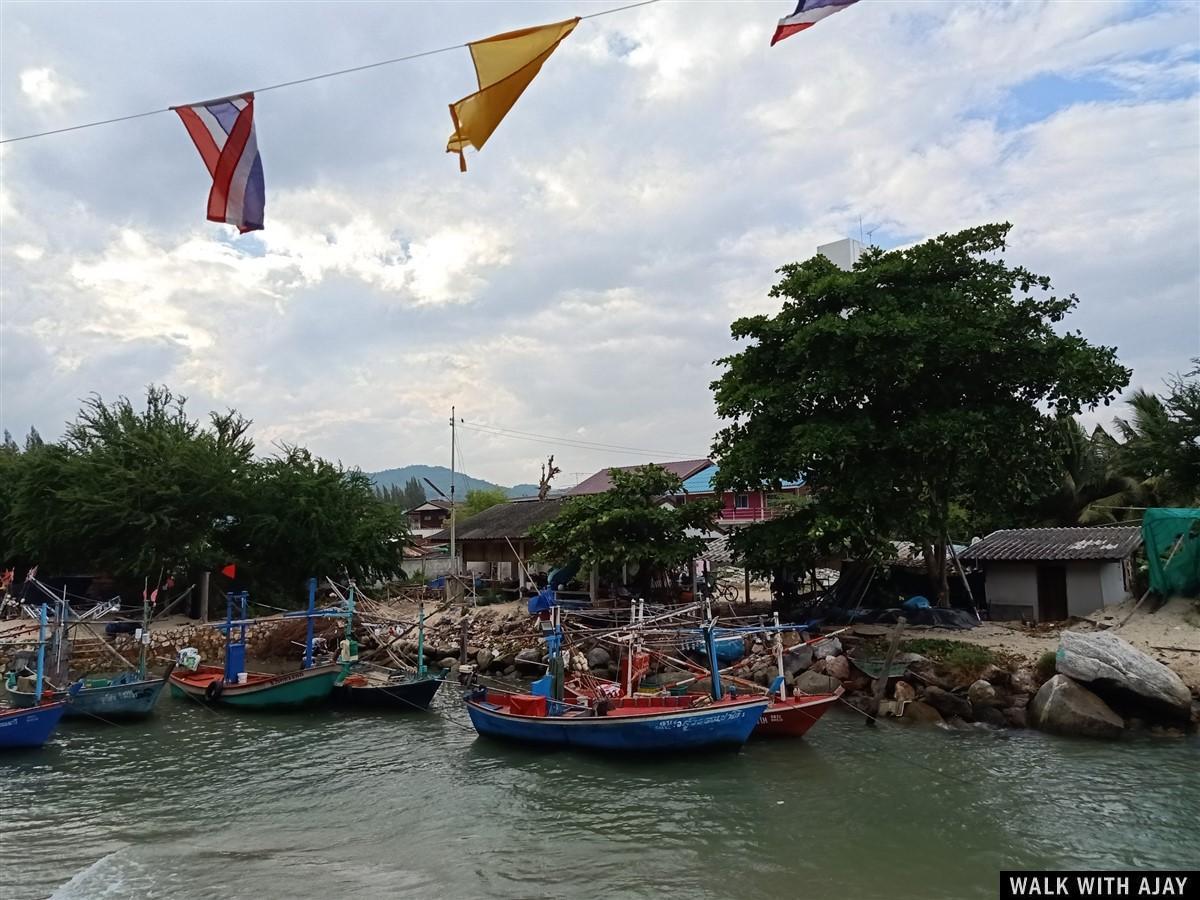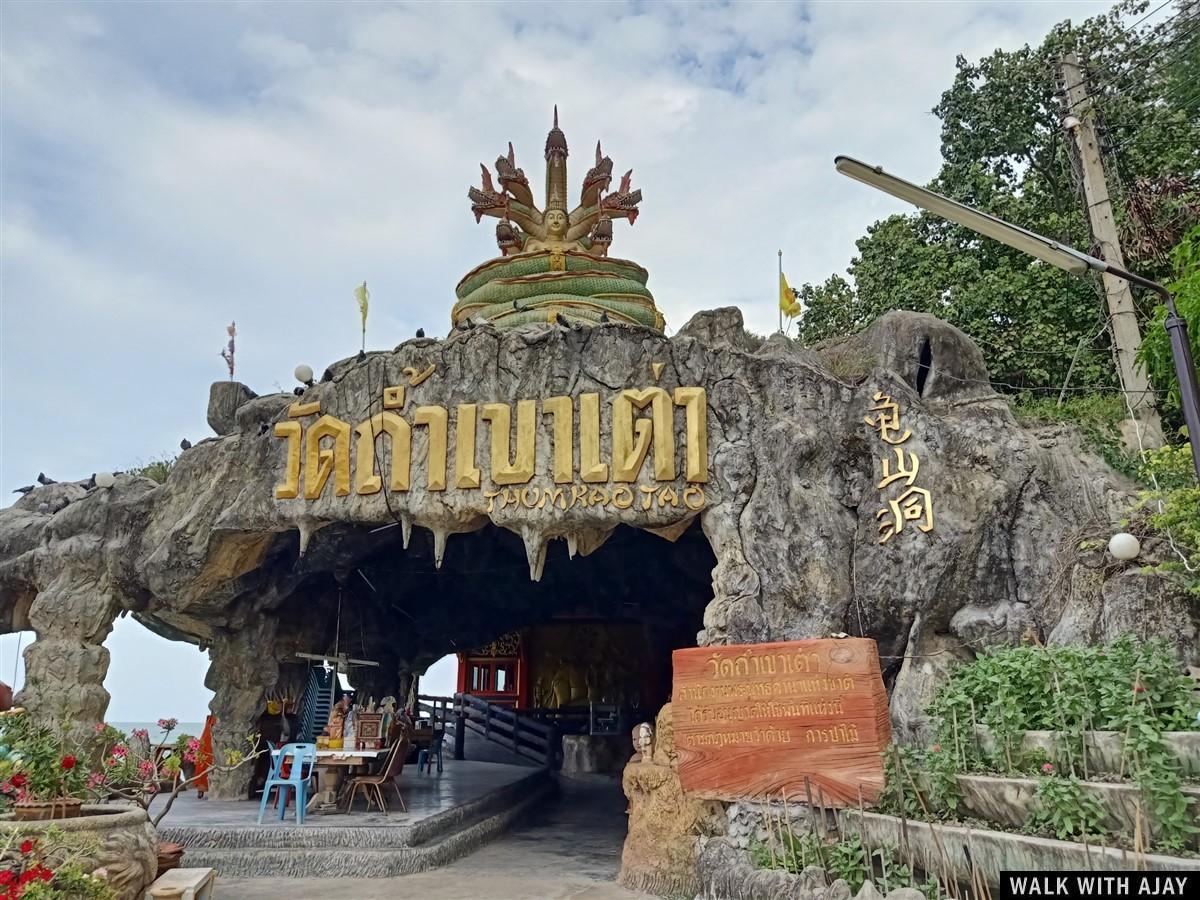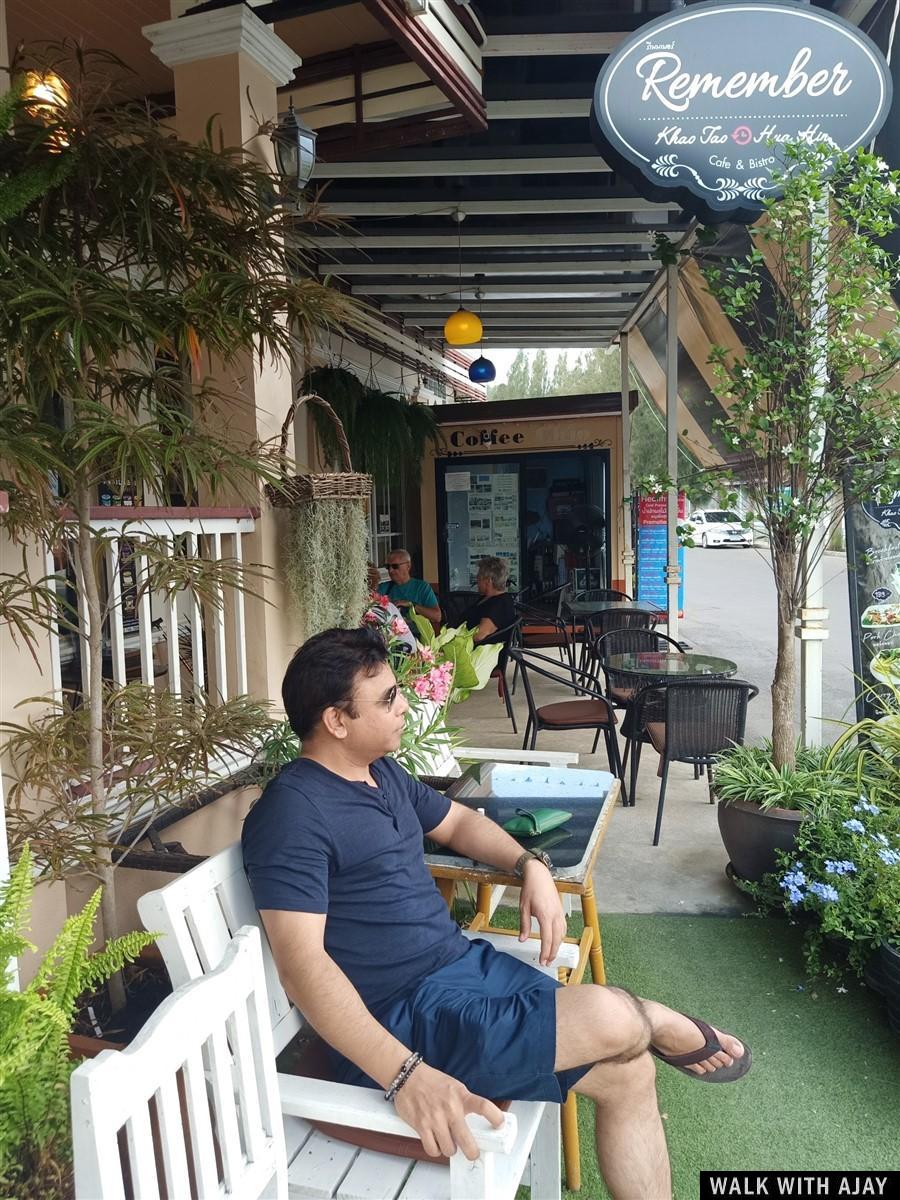 After having coffee and cake at Remember cafe, we headed to Pranburi Old Market. Which is 14 KM from this place, which means by motorbike around 45 minutes.