13th October 2019 / I visited Ayutthaya Temples in Thailand such as Wat Ratchaburana, Phra Ram, Chaiwatthanaram, Phra Si Sanphet, Maha That & Reclining Buddha.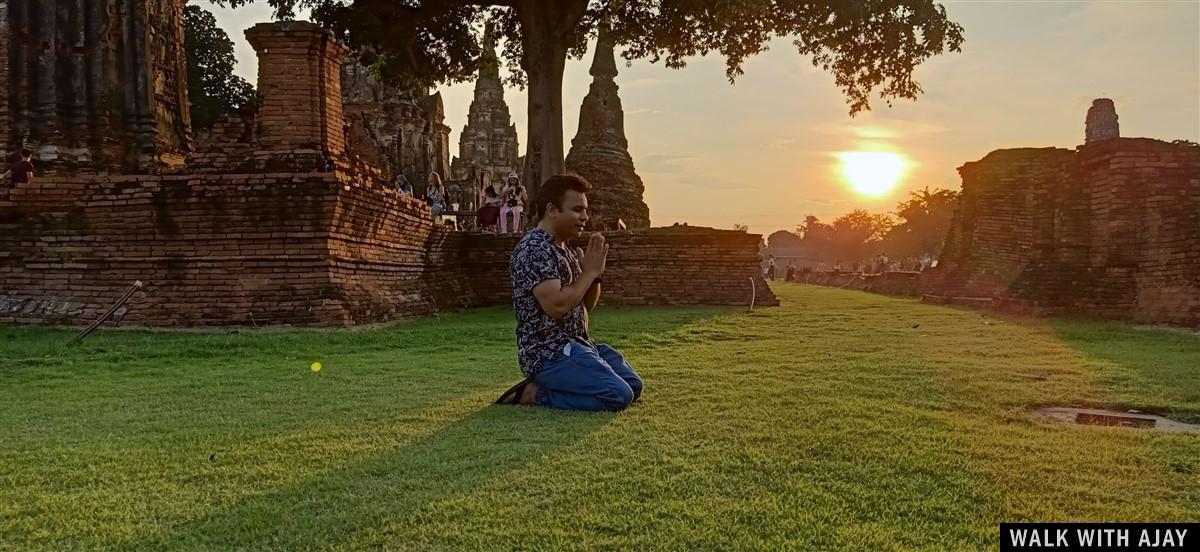 My Walking Story :
My second day at Ayutthaya City, Thailand. I was traveling in a tuk-tuk and ask him to show me a few good hotels so that I can choose one for me, there was only a main road where most people travel. There was one road name Soi Farang (Farang means foreigners) so I like one hotel and ask tuk-tuk to drop me over there, I checked in Tony Guesthouse and it was approximate 800-900 Thai baht per day.
There was a resort below the hotel, after that, I went to get fresh and up and ask that tuk-tuk wait for me as I want to hire him for a day. I ask tuk-tuk to help us see all the sight scenes of Ayutthaya City which has many temples including the ancient ones. I ask him to be with me from 1 pm of the afternoon till 6 pm to drop me at a night market, he agreed and charge 500 Thai baht for that which was fair enough.
After I get fresh and up, straightway went for lunch at a Thai restaurant which was good and affordable, then with tuk-tuk I started visiting all the temples one by one. While more than 400 years of its existence, the Ayutthaya Kingdom established a great number of temples in different styles. Various have been restored by the Thai Fine Arts Department.
The Ayutthaya Historical Park includes the ruins of temples including palaces of the capital of the ancient Ayutthaya Kingdom. The park is placed on an island encircled by three rivers where the old capital used to be. While the Ayutthaya Since most of Ayutthaya's records were destroyed during the city was looted and burned by the invading Burmese in 1767, sufficient knowledge about Ayutthaya's history was gained from the accounts including maps of foreigners. Various museums including the Chao Sam Phraya National Museum on Ayutthaya Island present a wealth of artifacts discovered throughout excavations.
Historical Park was declared a UNESCO World Heritage Site in 1991.
While the Elephant camps alike the Royal Elephant Kraal offers tourists the different experience of booking a stay including caring for an elephant beneath the vigilant eyes of their expert caretakers. This non-profit association is devoted to conservation including the protection of elephants, which are revered creatures in Thailand. The experience takes you into the daily routine of caring for an elephant. During those on a day trip, activities, like playing with plus feeding the elephants, are a ready option.
I clicked many pictures of each and every temple and their architecture was awesome and it seems like each temple was the same but they were lovely and unique so love to take a snap and had some fun over there. I prayed and felt too peaceful from within, the statue of Buddha, elephants, and many more ancient works one can see here. People love to try old costumes of ancient people, which they use to wear and click photos, elephants, local tuk-tuk, architecture, broken Buddha's statue, etc. was worth seeing.
I also made the video and click numerous pictures as memories. Kindly visit my blog to check the place out. Finally, tuk-tuk dropped me at the night market around 6 pm in the evening, while this open market remains open from 6 pm to 11 pm at night plus it was near to my hotel, so I can easily go back to my hotel.
This was the end of this particular topic. I hope you liked it!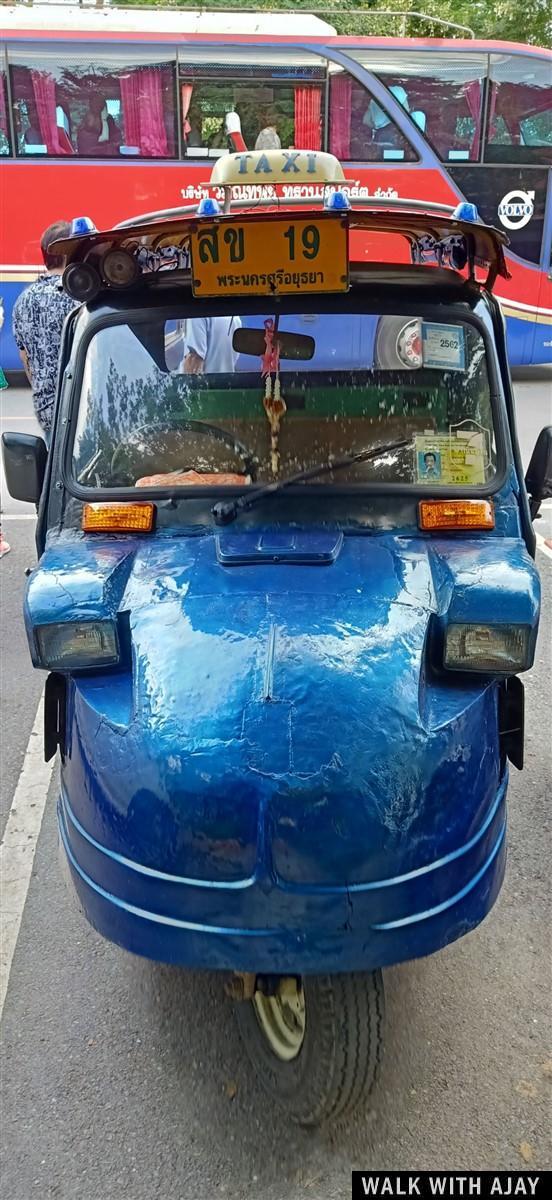 Wat Ratchaburana
Wat Ratchaburana was built by King Borom Ratchathirat II at the place where both his brothers died (they killed each other) during a fight for the vacant throne of Ayutthaya. After both his brother had died, King Borom Ratchathirat II became the King. As such, Wat Ratchaburana was built during the early Ayutthaya period. The prang was the centerpiece at the temple compound.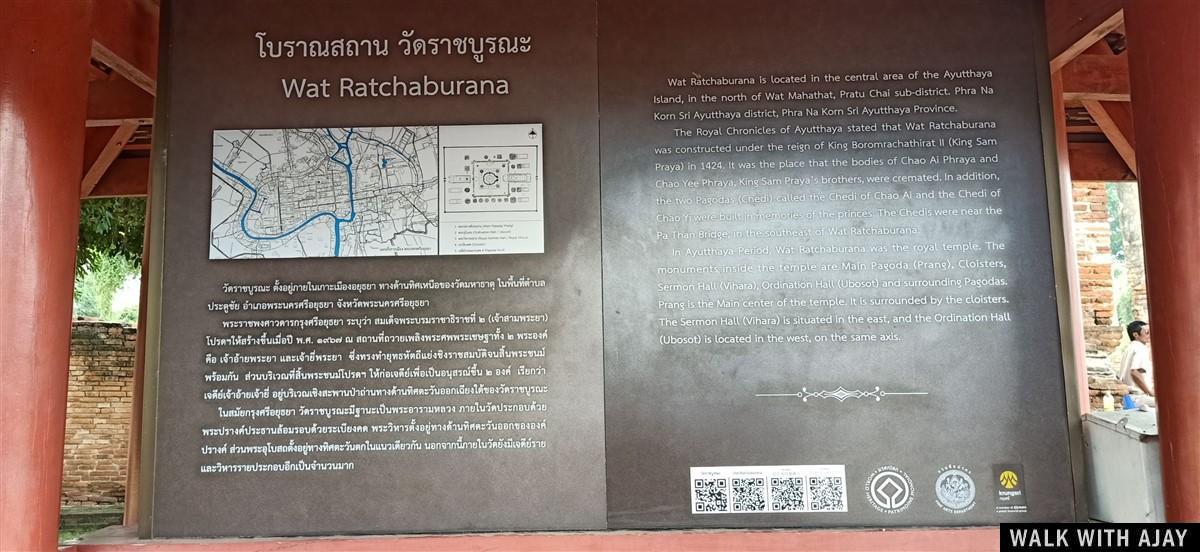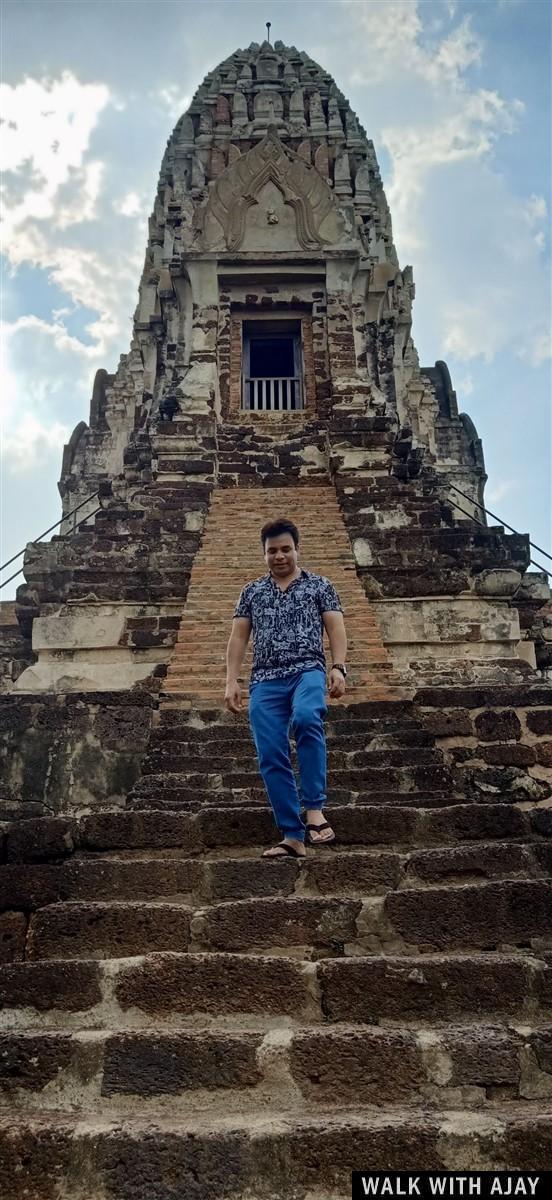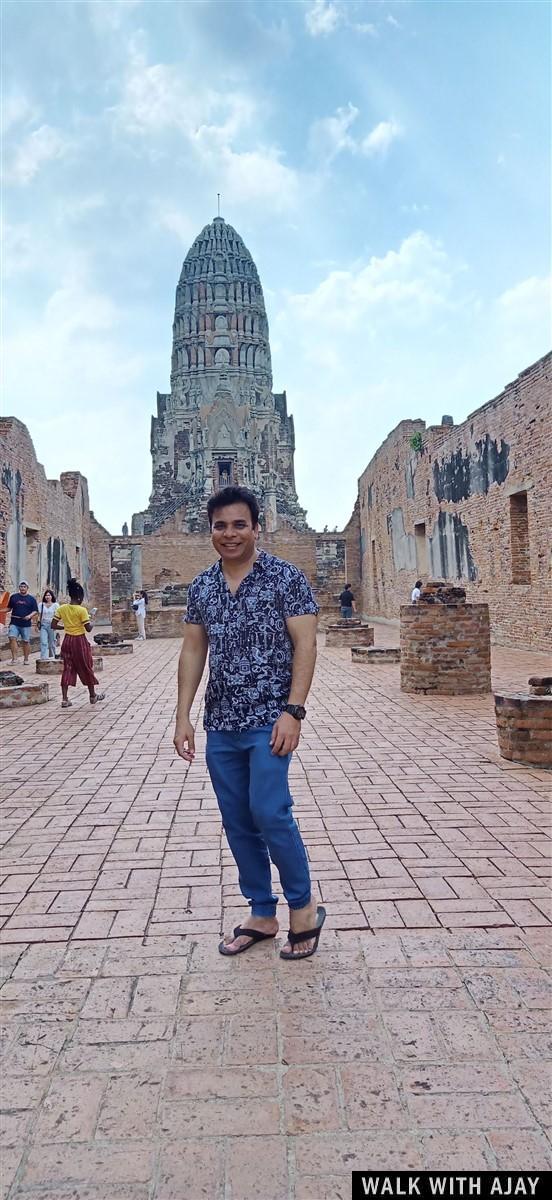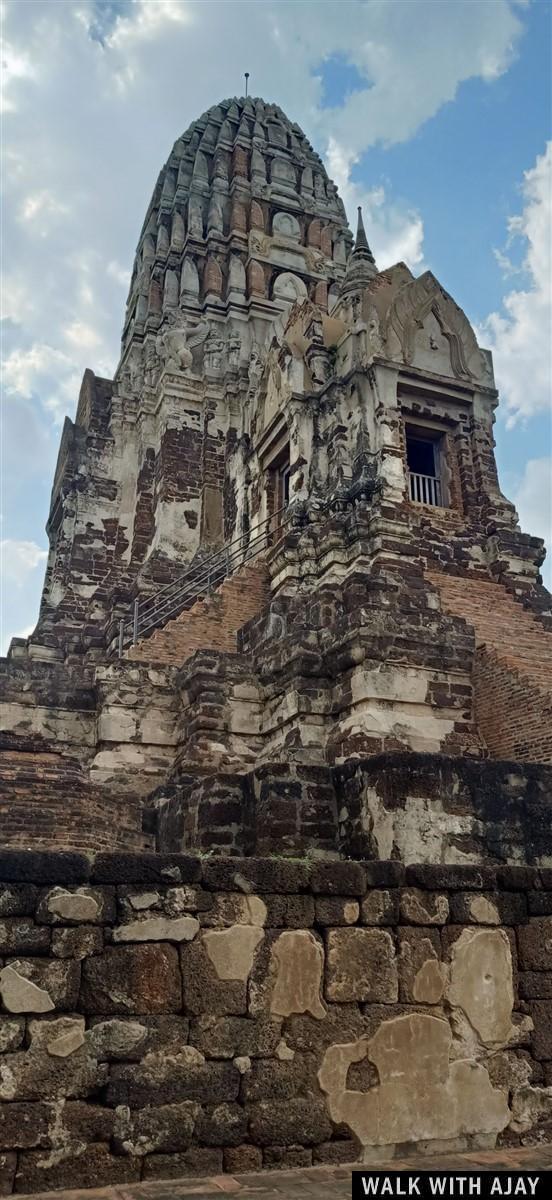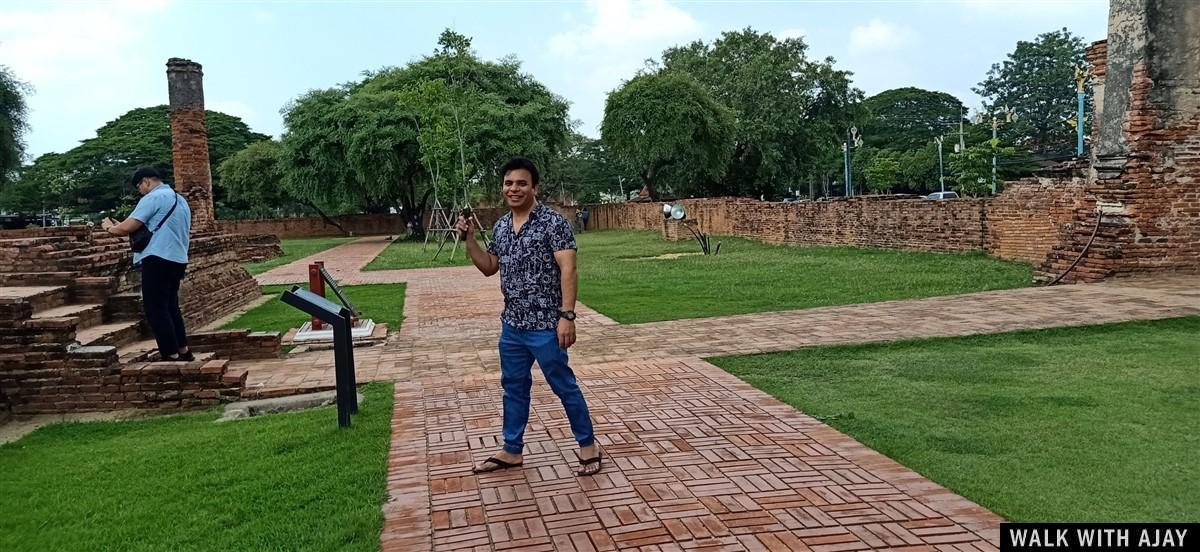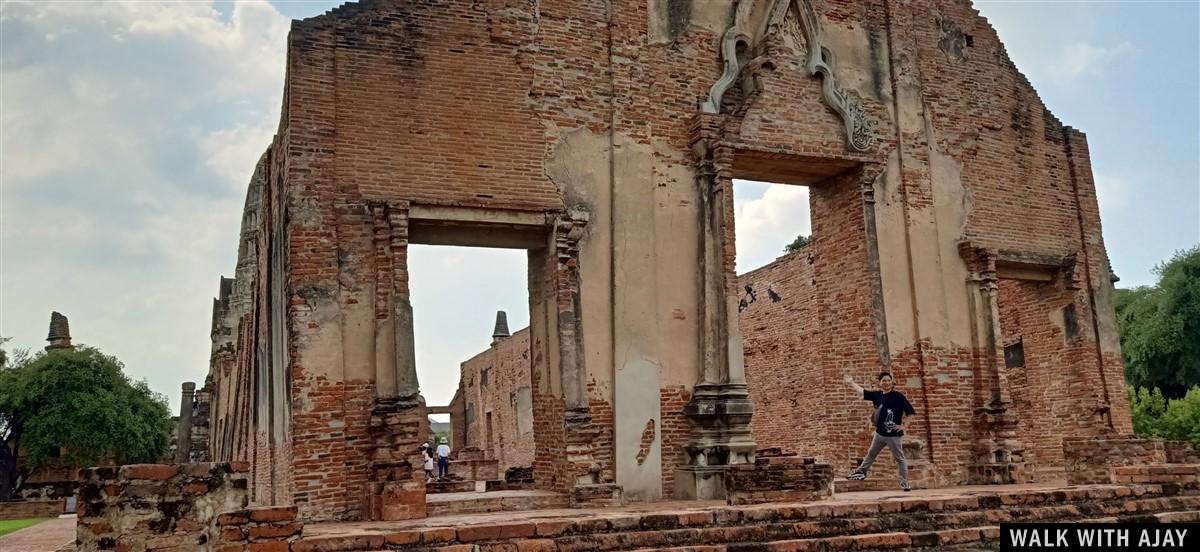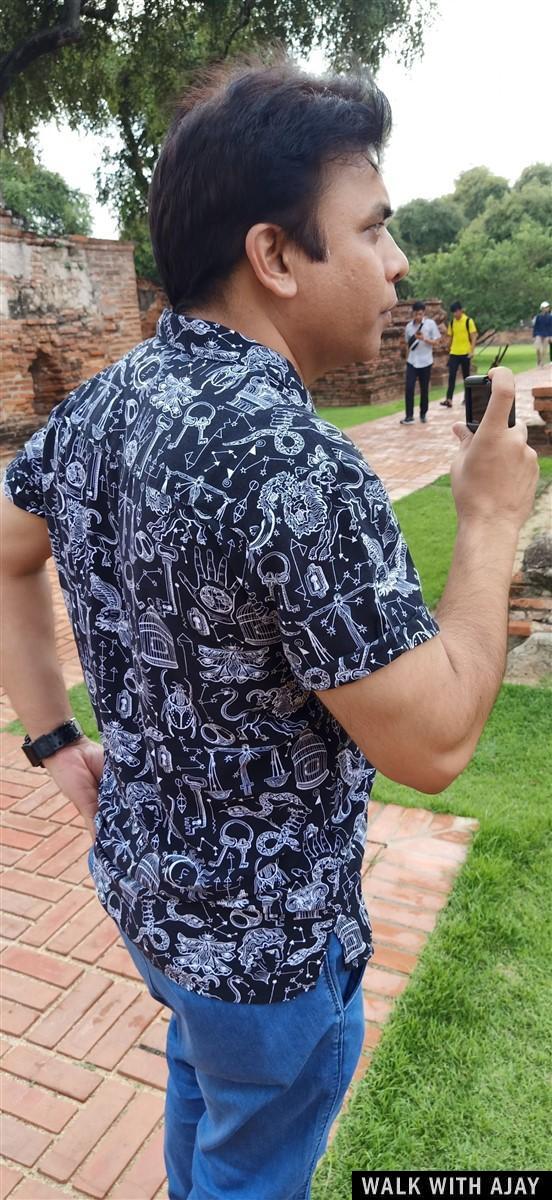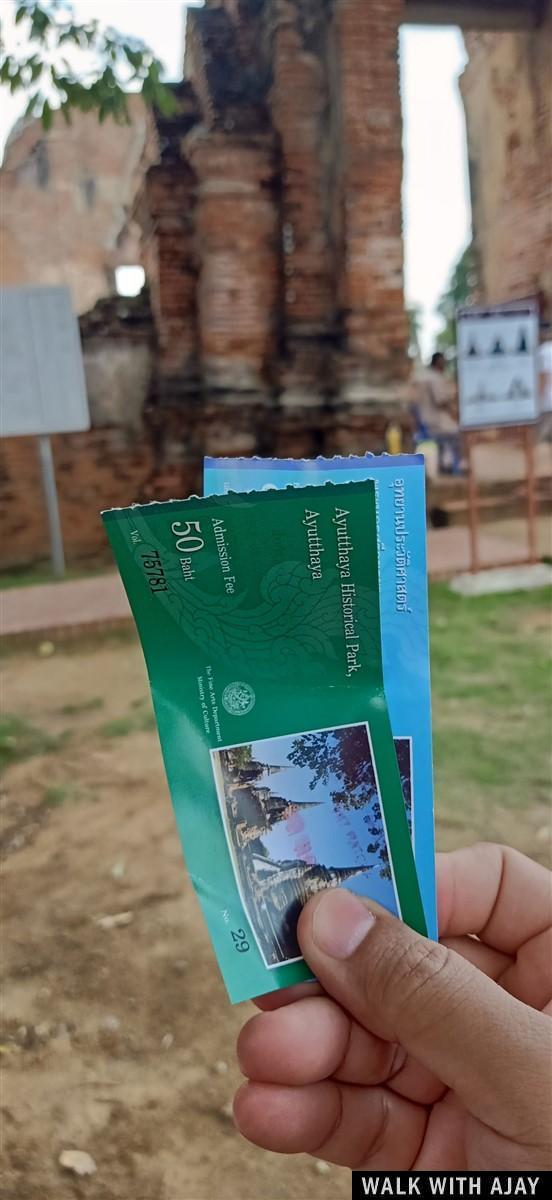 Wat Phra Ram
The outstanding archaic construction of this temple is the great pagoda that is in pretty good condition and is surrounded by many other pagodas and stupas in medium and small sizes. At the back of Phra Ram Temple, there is a big pond, which is a public park now. There is also a walking path to Wat Mahathat.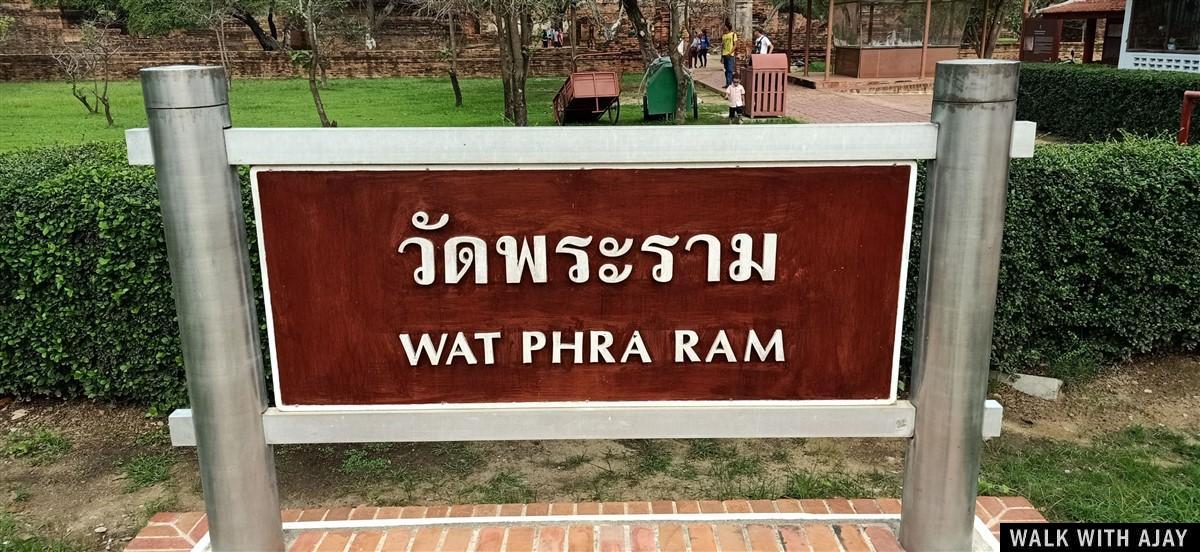 Wat Chaiwatthanaram
Wat Chaiwatthanaram is a Buddhist temple in the city of Ayutthaya Historical Park. The royal temple was constructed in 1630. One of Ayutthaya's most impressive temples, the Khmer style Wat Chaiwatthanaram is a Royal temple that was used by the King and other members of the Royal family.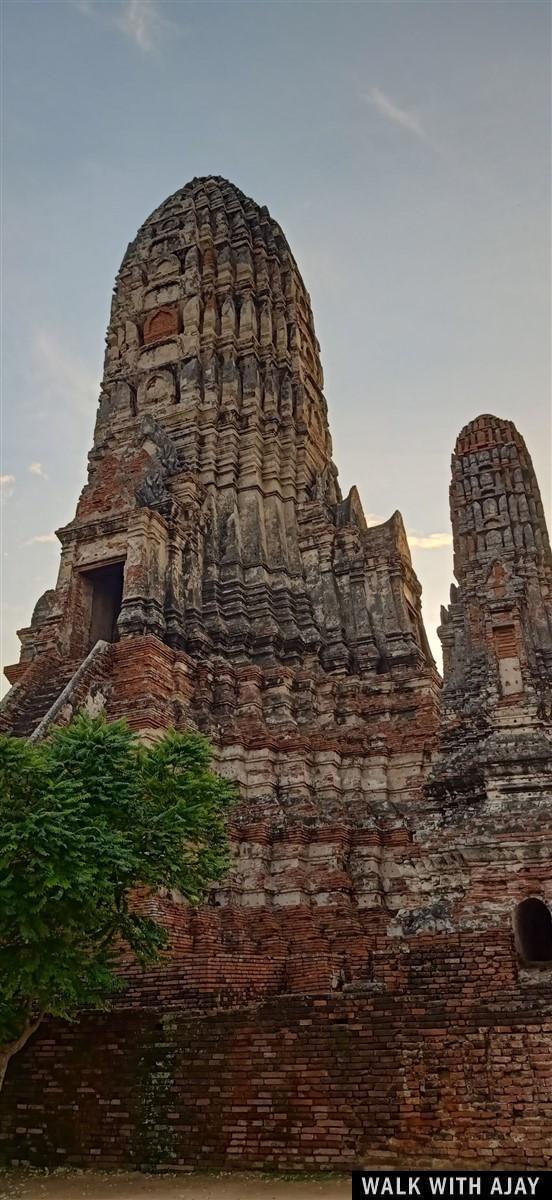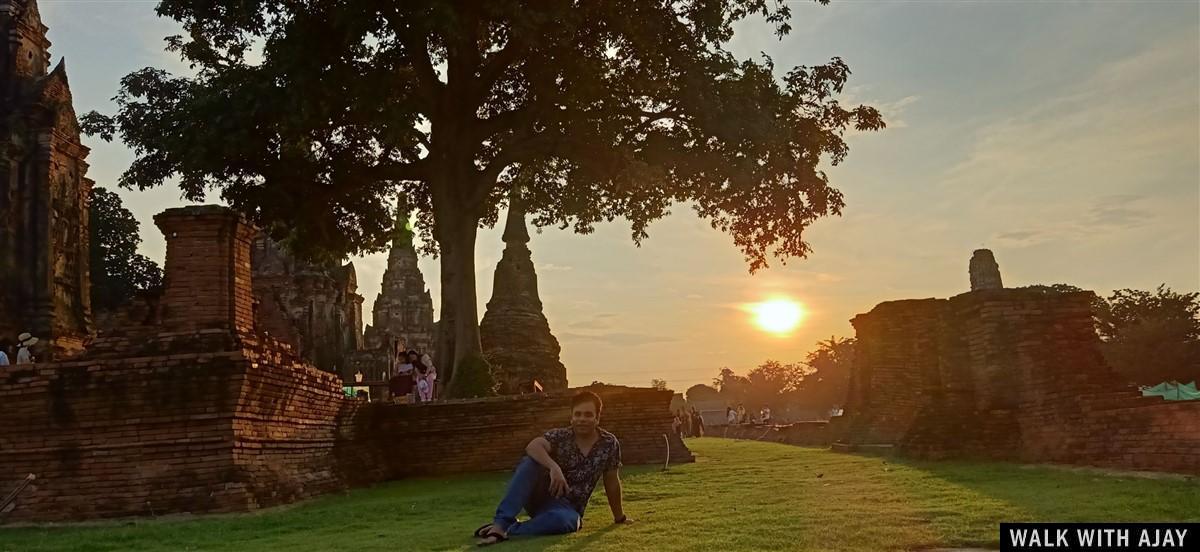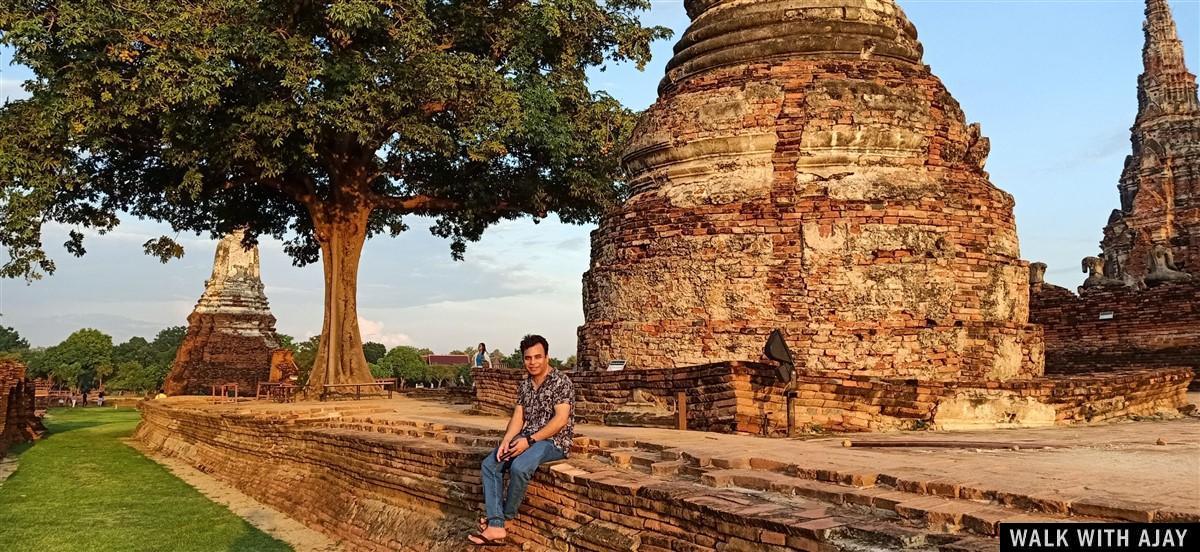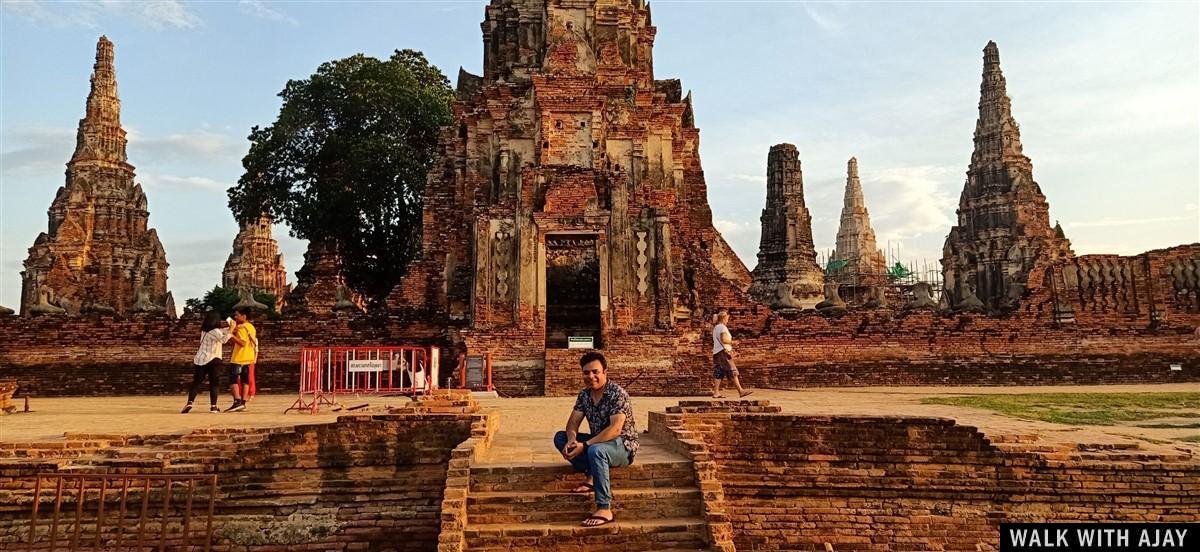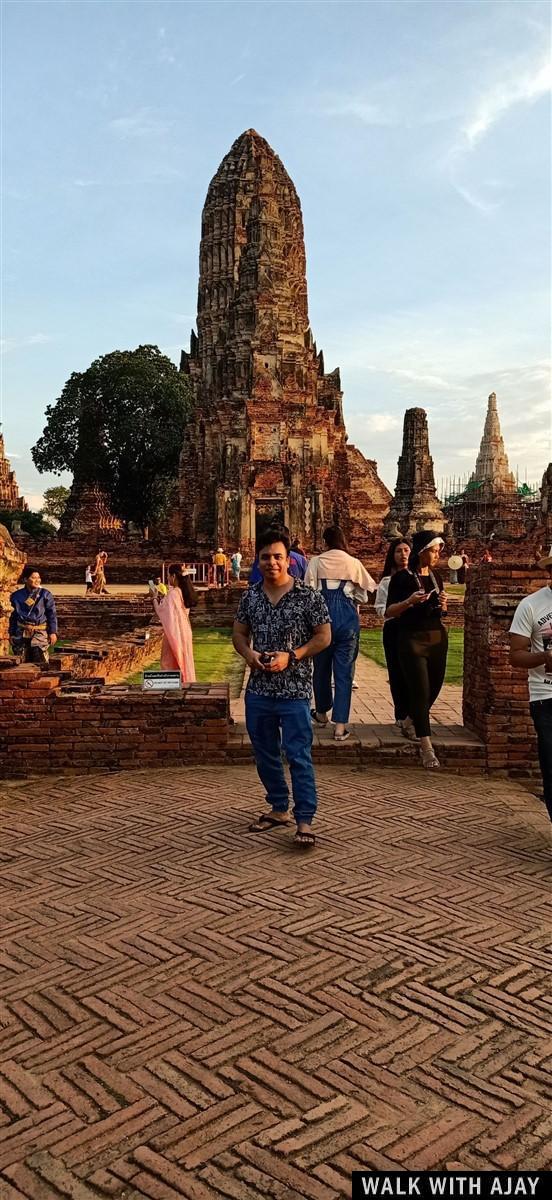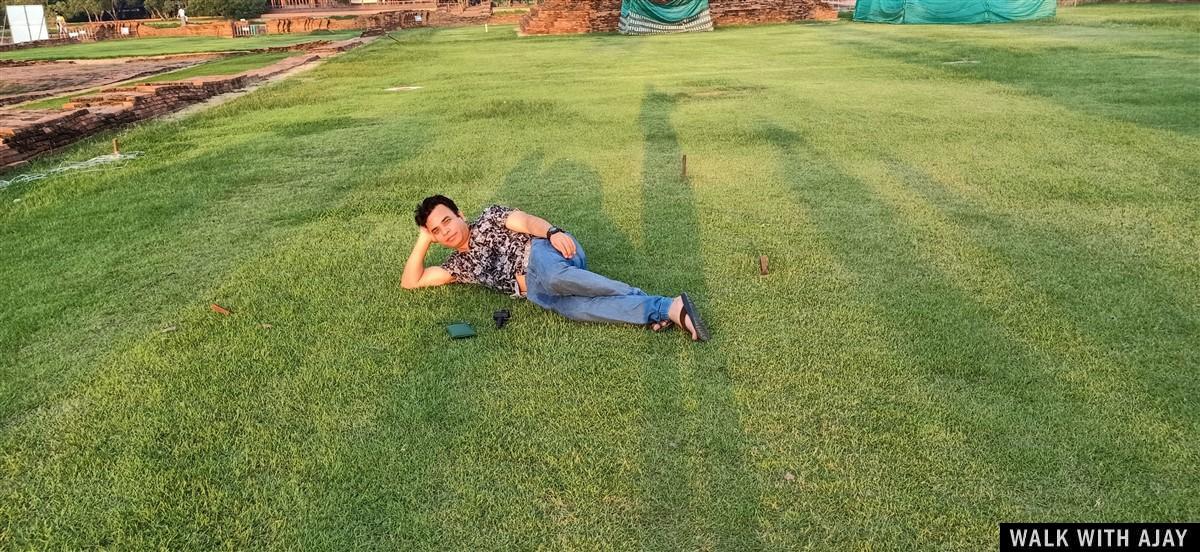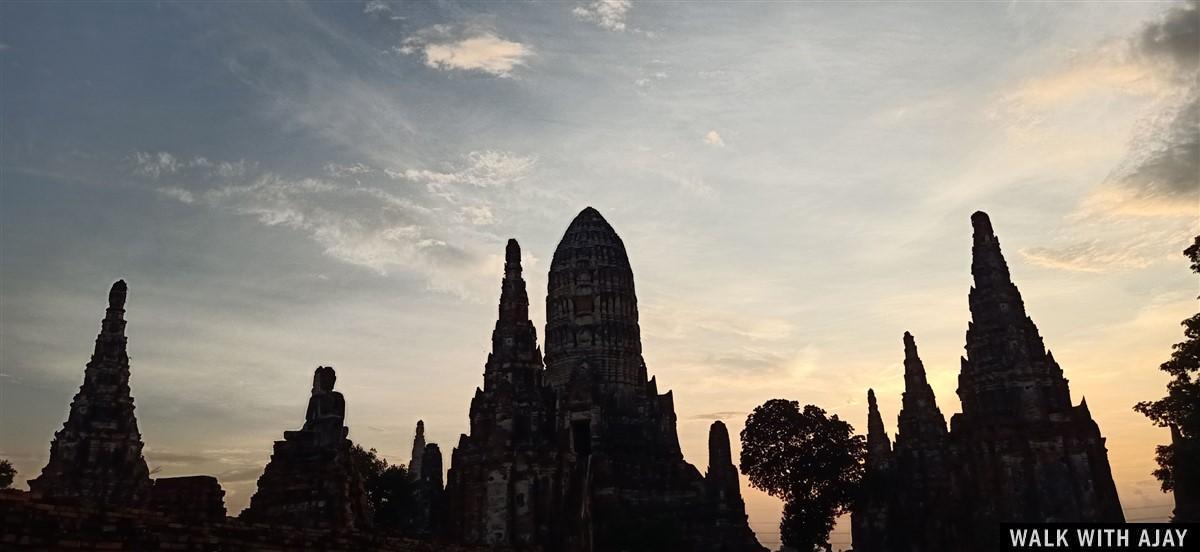 Chedi Phukhao Thong temple
is a 50-metre chedi, or Buddhist tower, in the village of Phukhao Thong near Ayutthaya in central Thailand. Visitors can climb as far a landing halfway up the chedi, from which the surrounding rice fields and the town of Ayutthaya can be seen. In 2014 it was possible for the public to visit the shrine inside the central tower.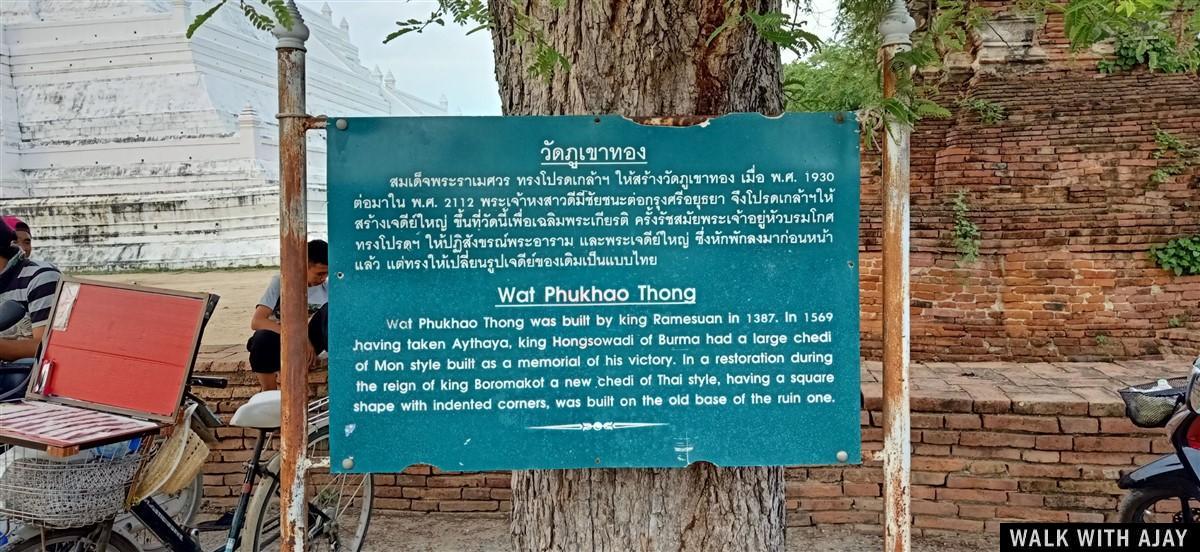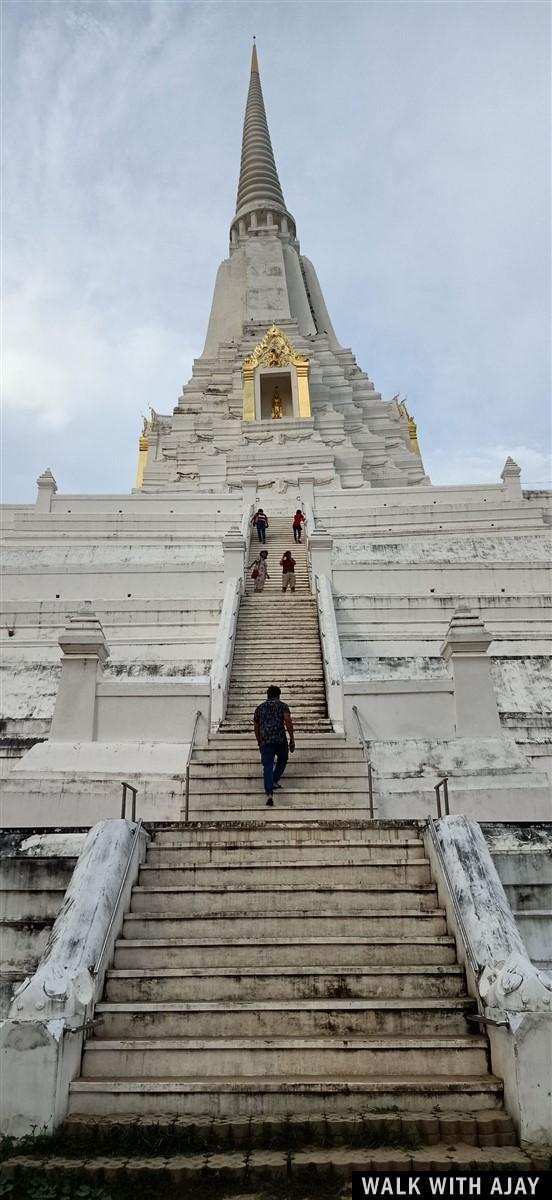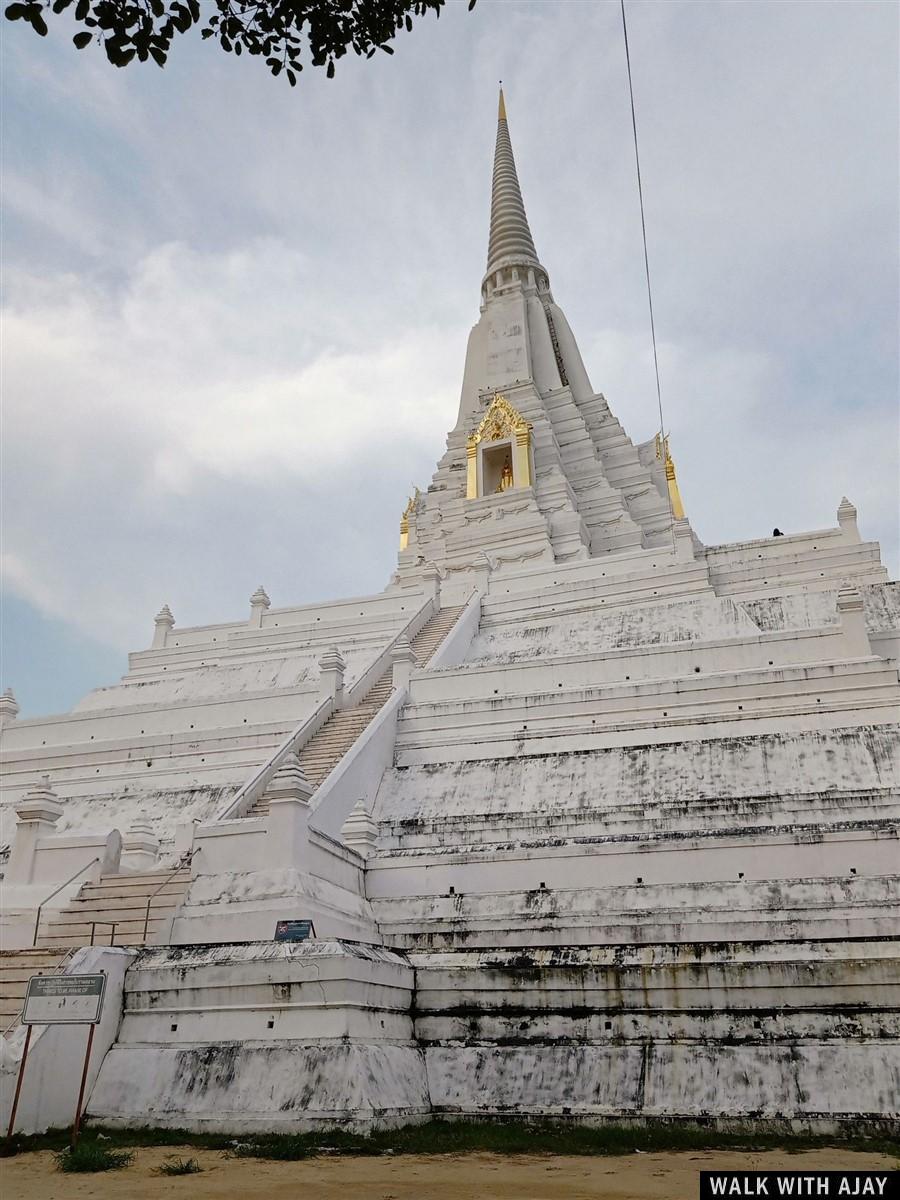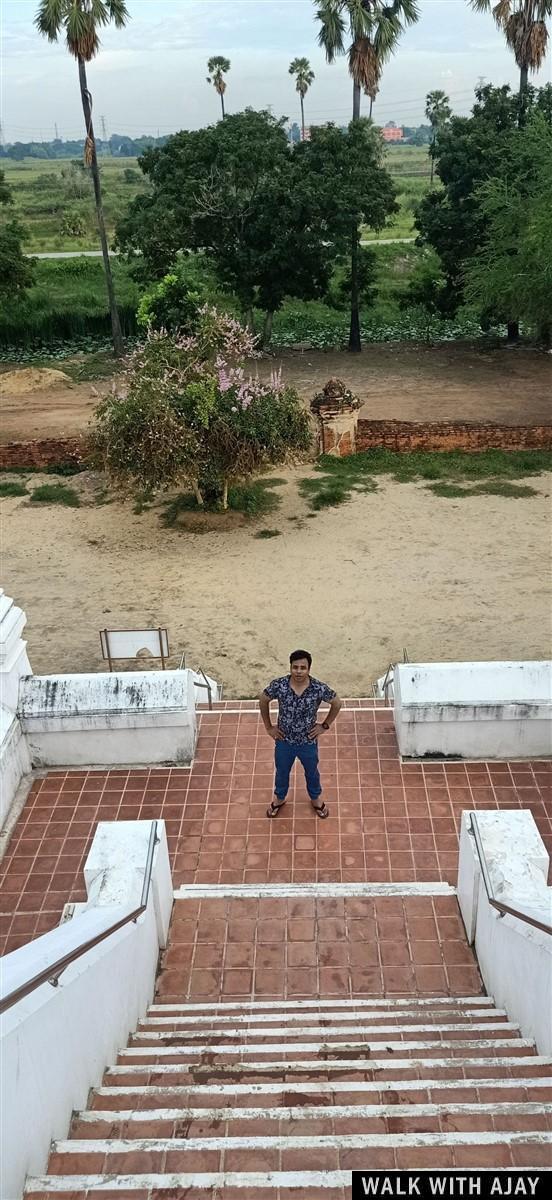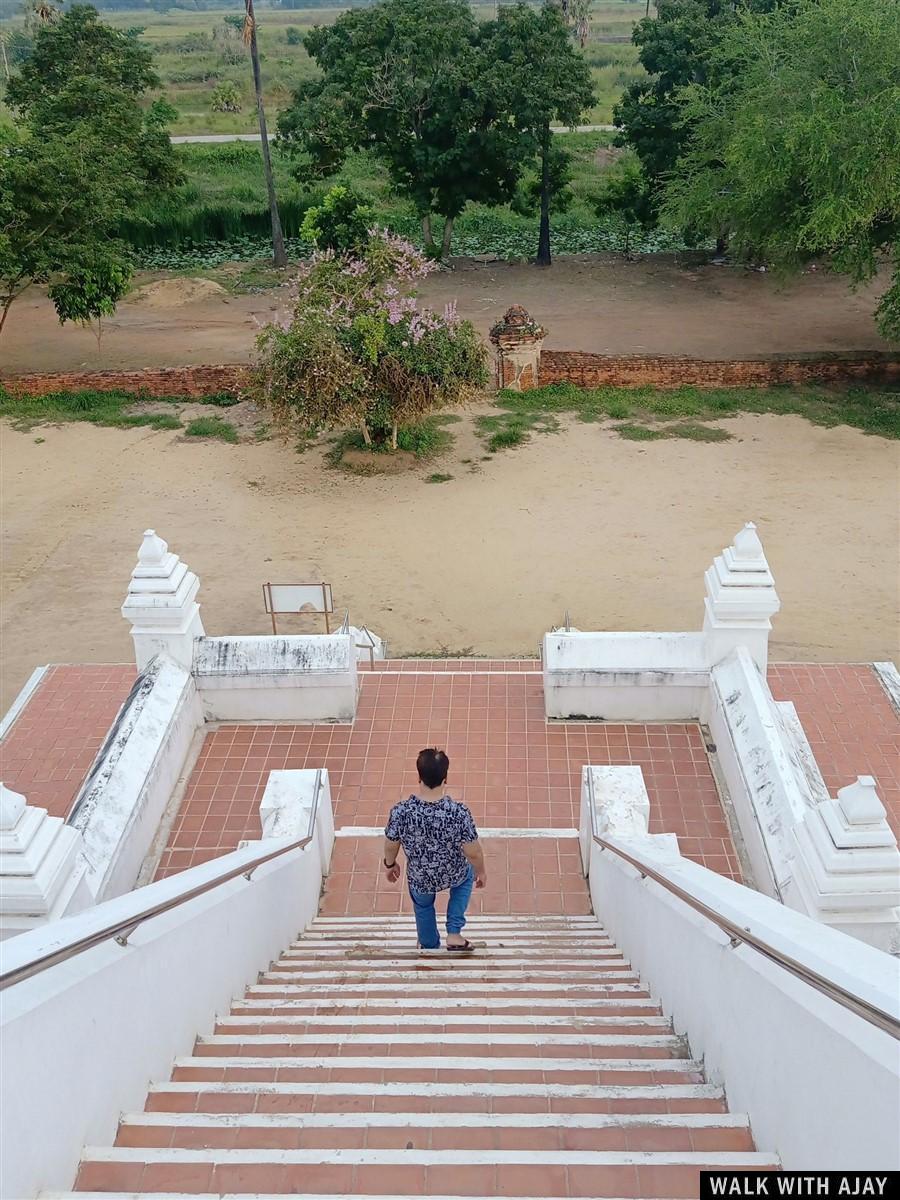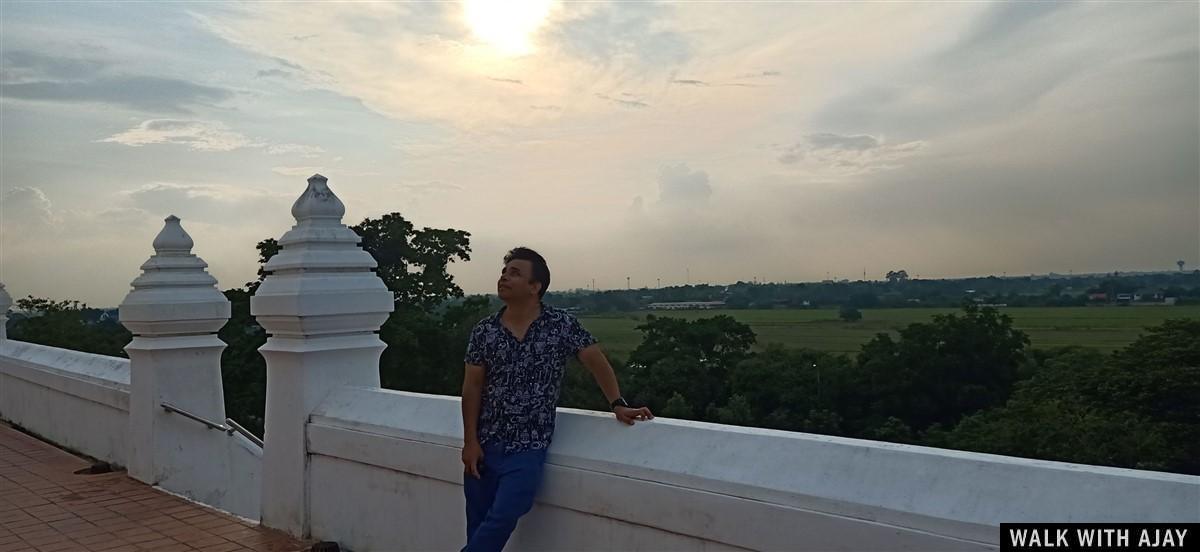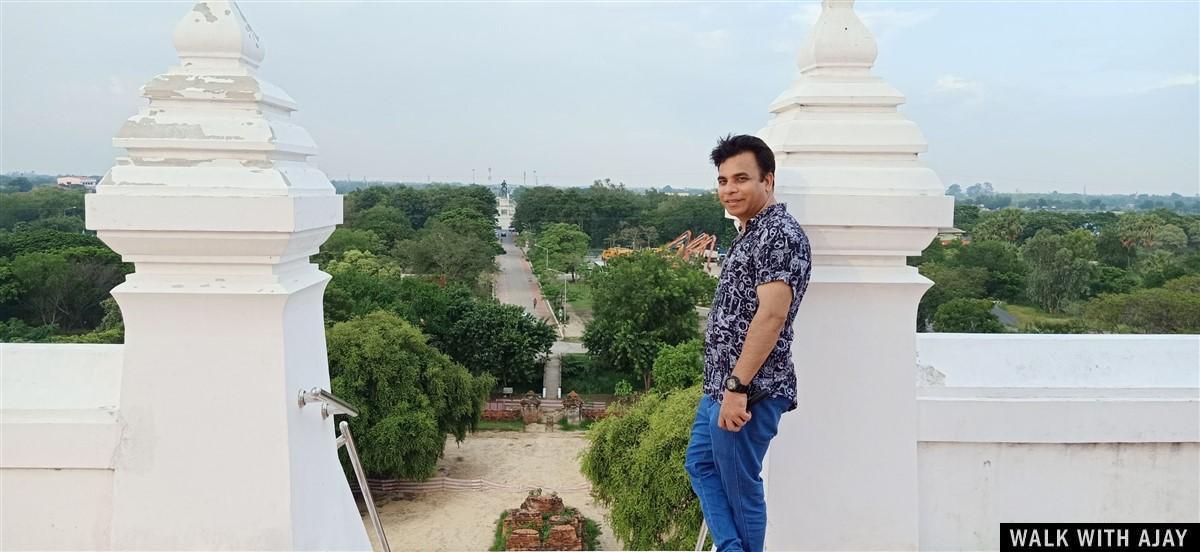 Phra Buddha Sai Yat  – The Reclining Buddha
The highlight of this temple is its enormous reclining Buddha image (37 meters long and 8 … length and 8 meters high, and its name is Phra Buddha Sai Yat.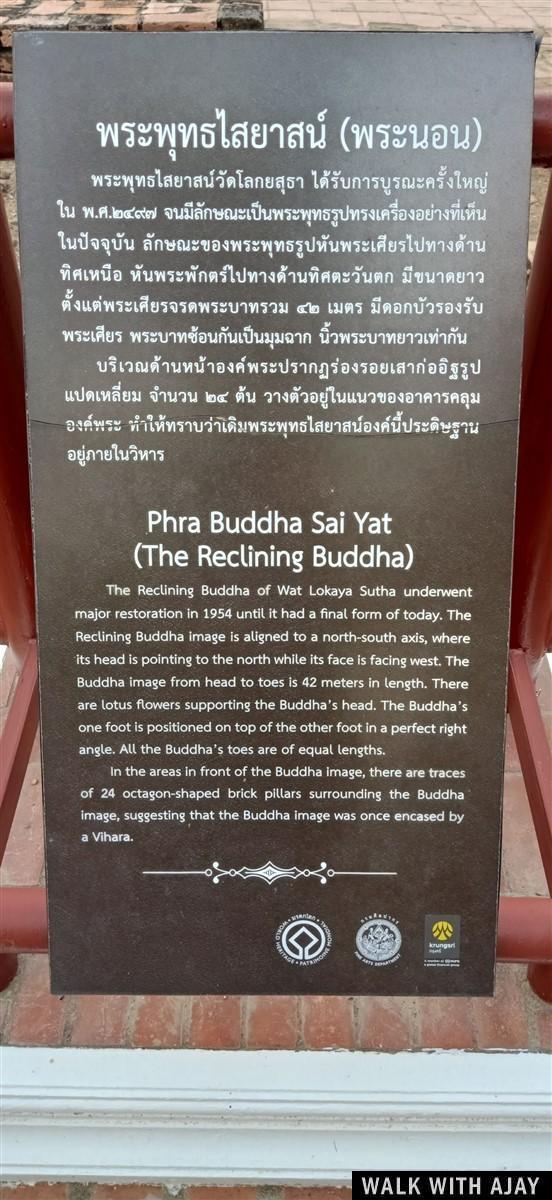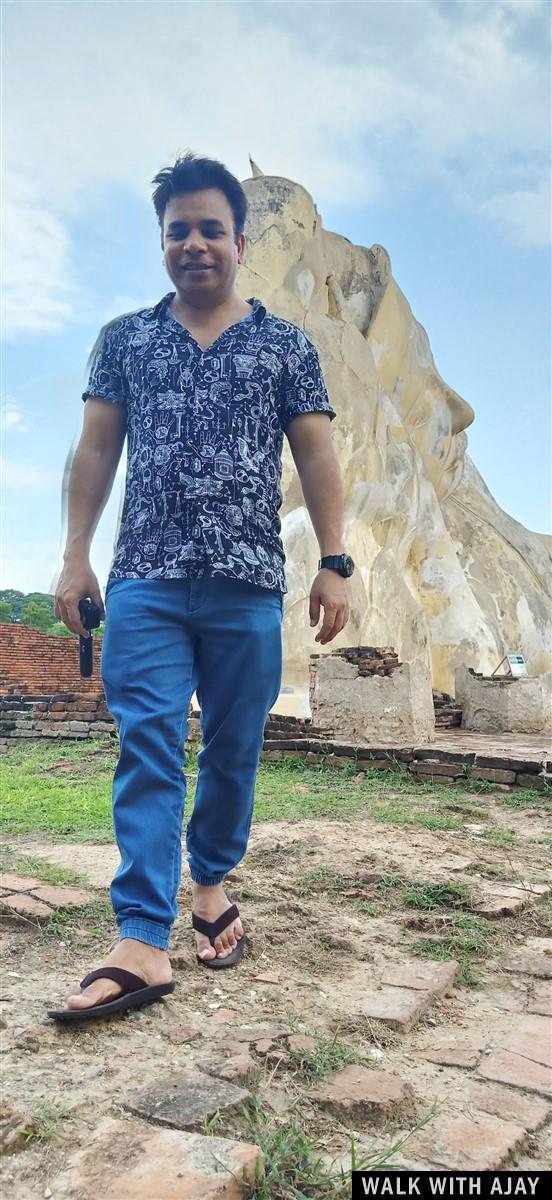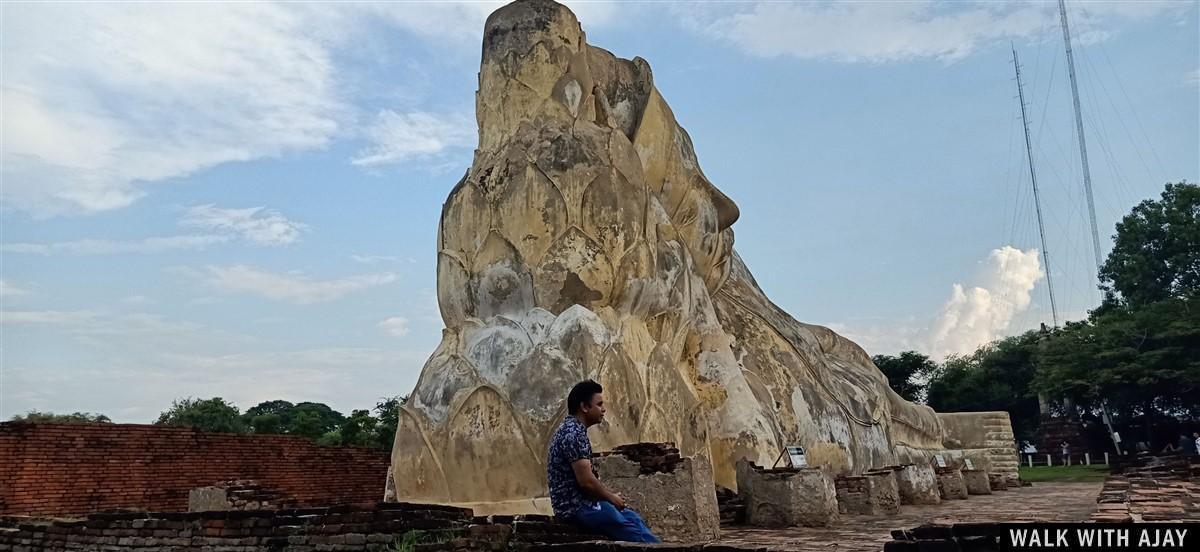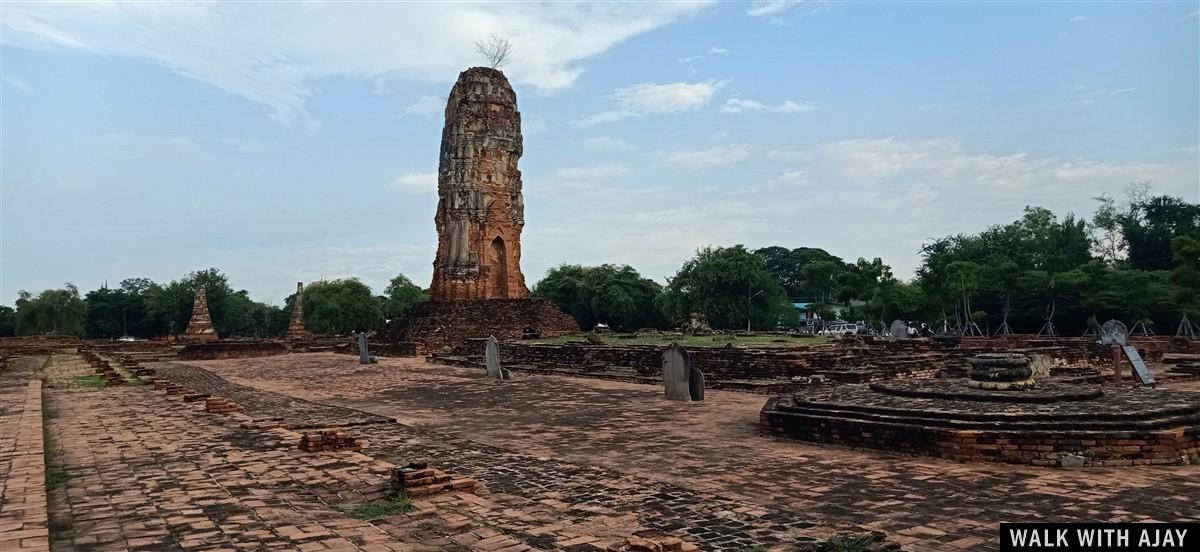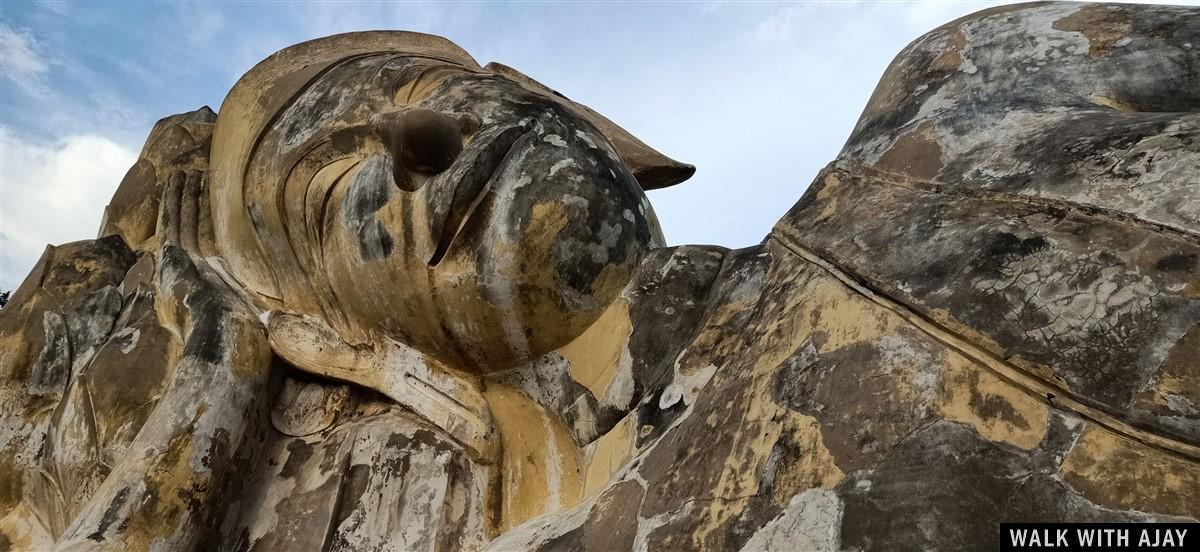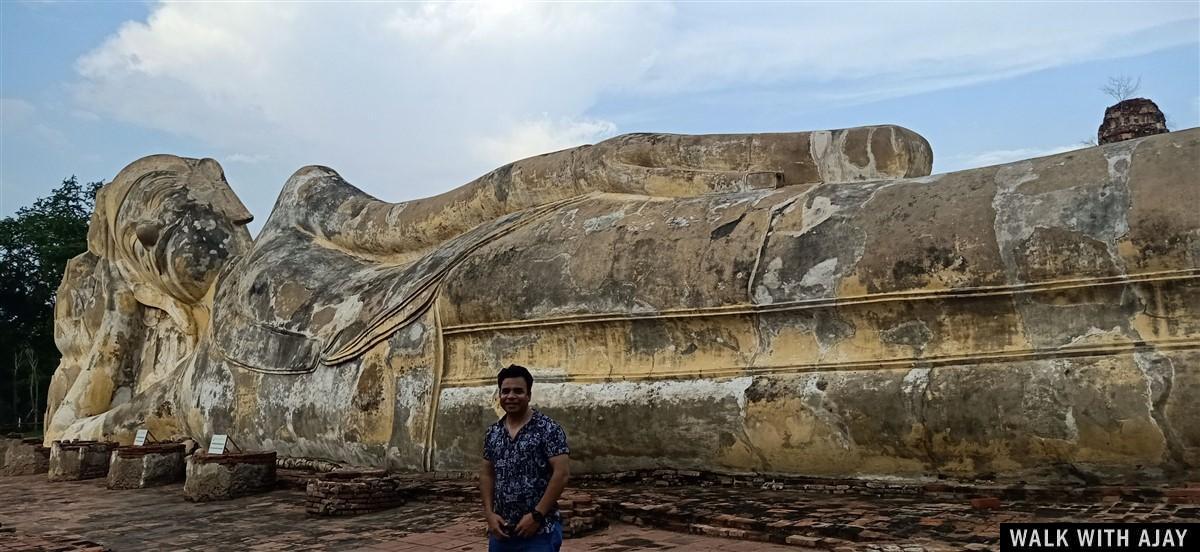 Wat Phra Si Sanphet
Wat Phra Si Sanphet "Temple of the Holy, Splendid Omniscient" was the holiest temple on the site of the old Royal Palace in Thailand's ancient capital of Ayutthaya until the city was completely destroyed by the Burmese in 1767. It was the grandest and most beautiful temple in the capital and it served as a model for Wat Phra Kaew in Bangkok.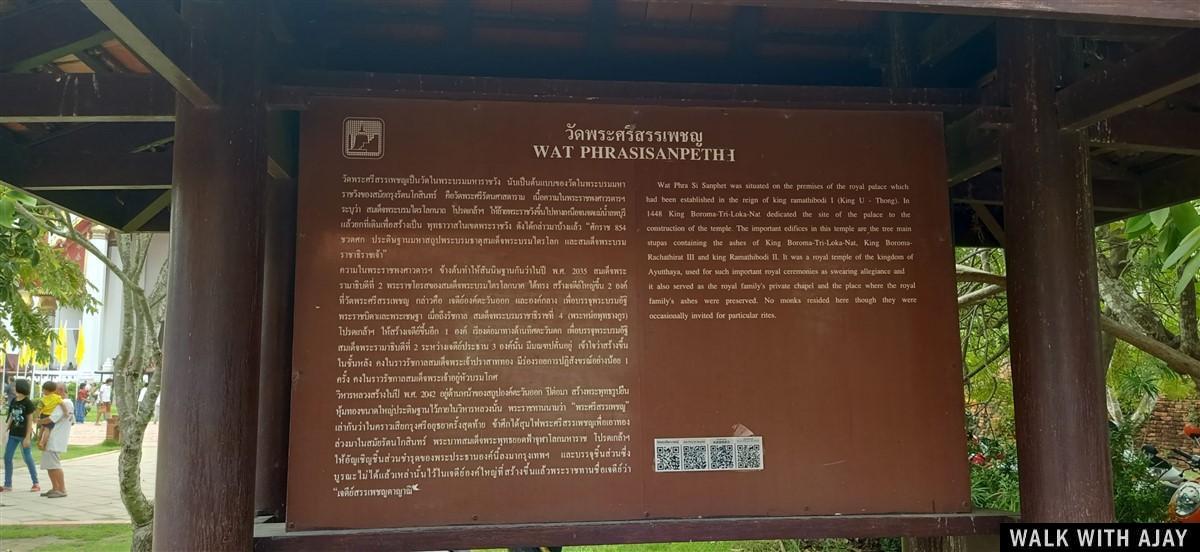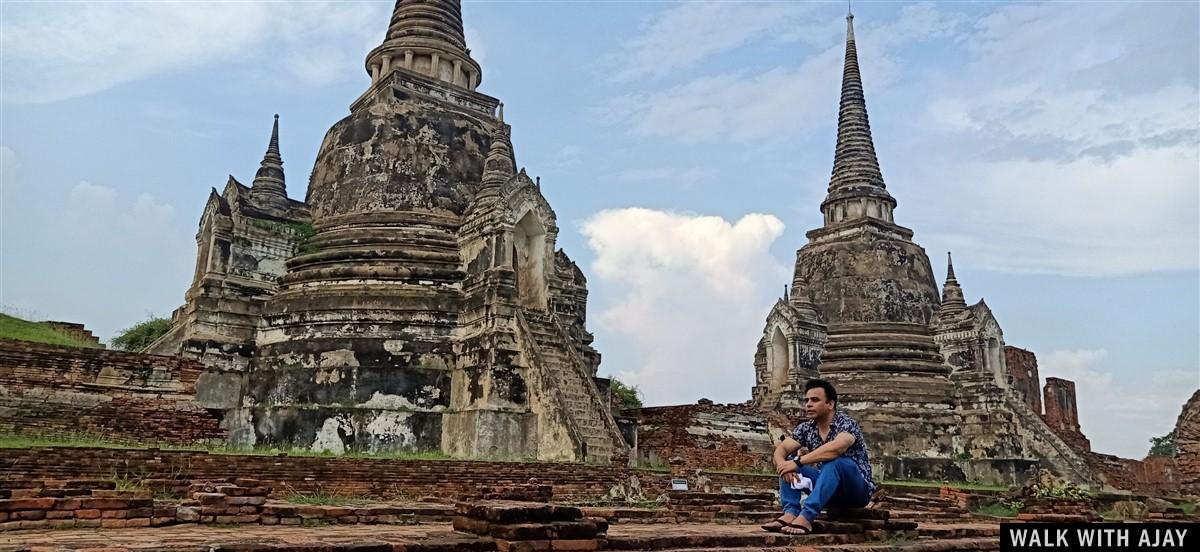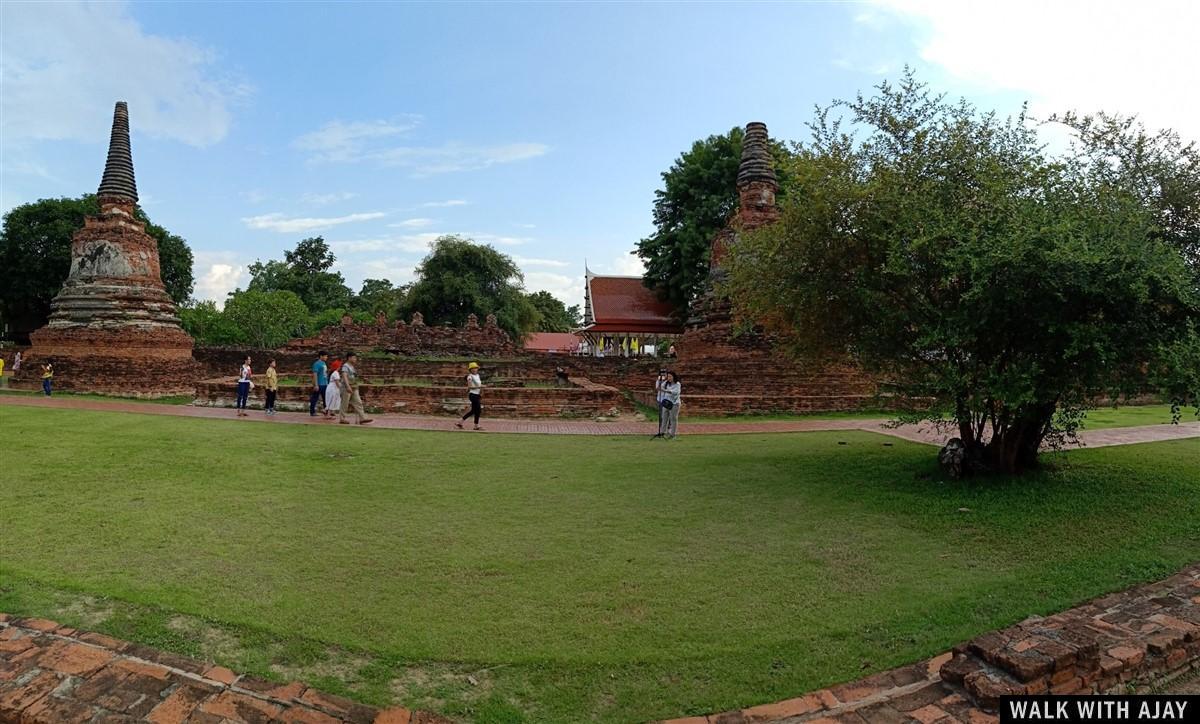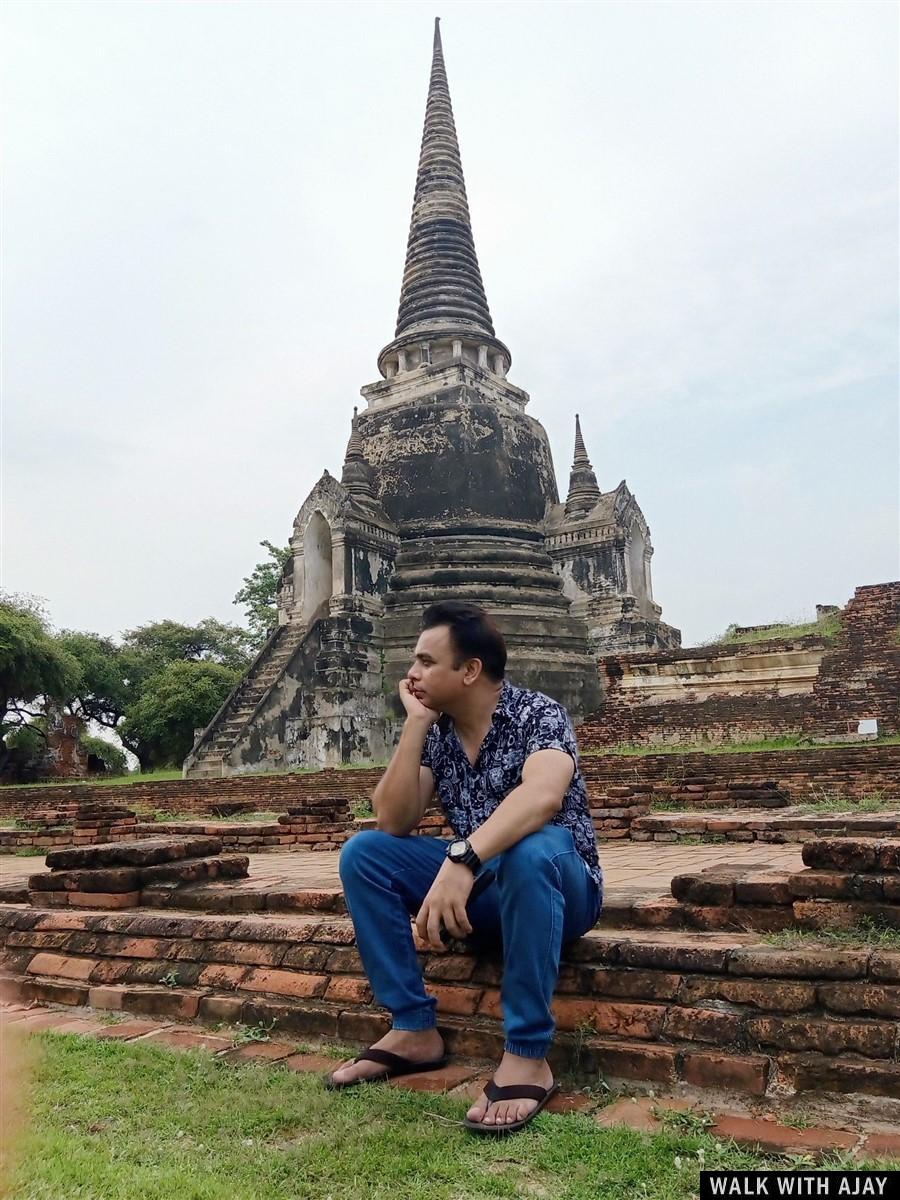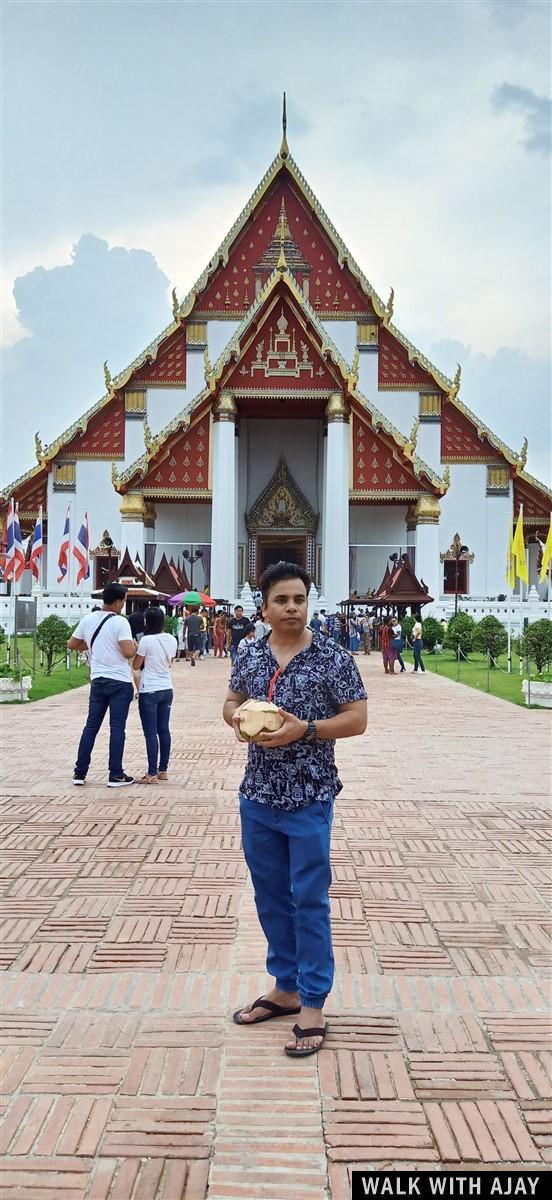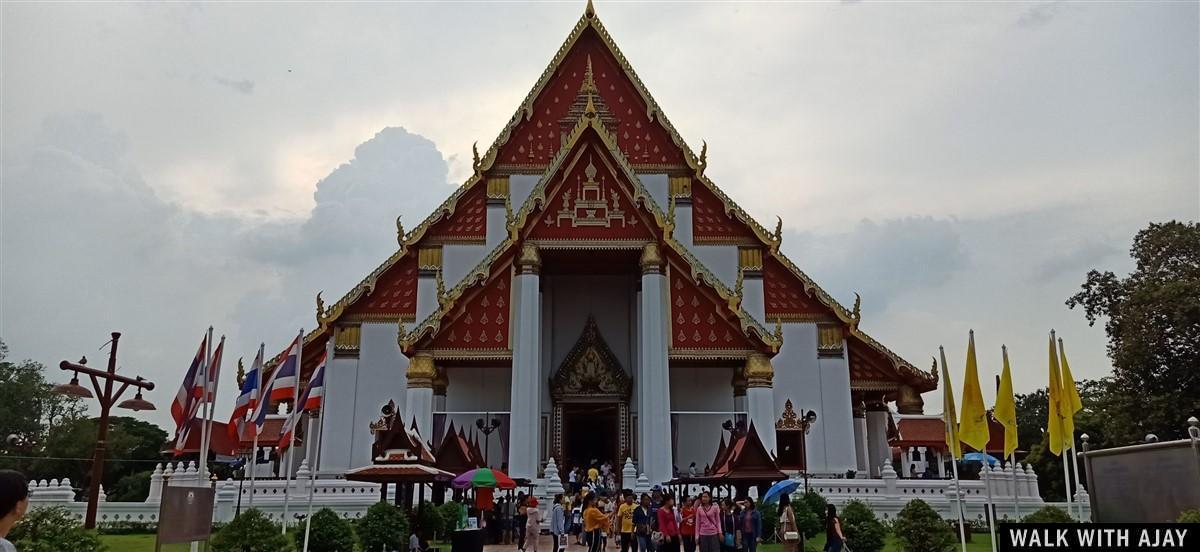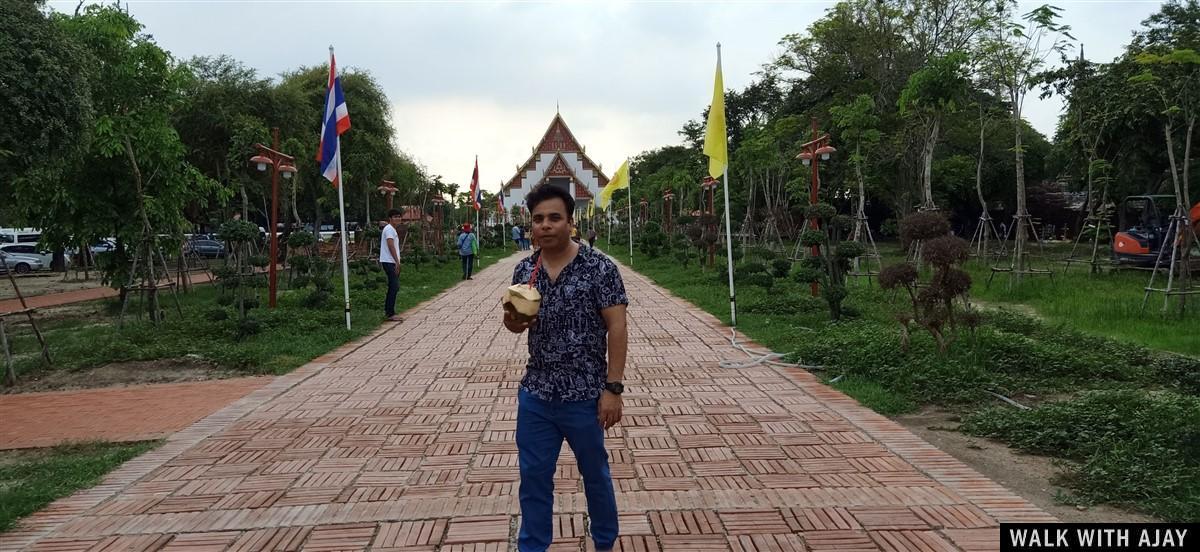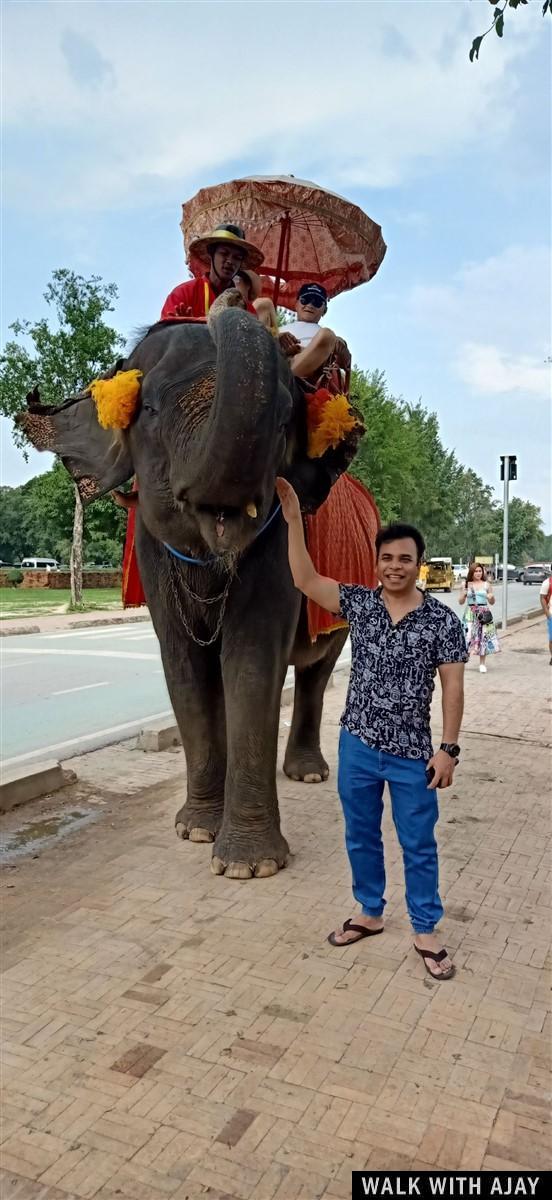 Wat Maha That
Wat Maha That or the Monastery of the Great Relic is located on the city island in
the central part of Ayutthaya in Tha Wasukri sub-district. The temple is situated on the
corner of the present Chikun Road and Naresuan Road.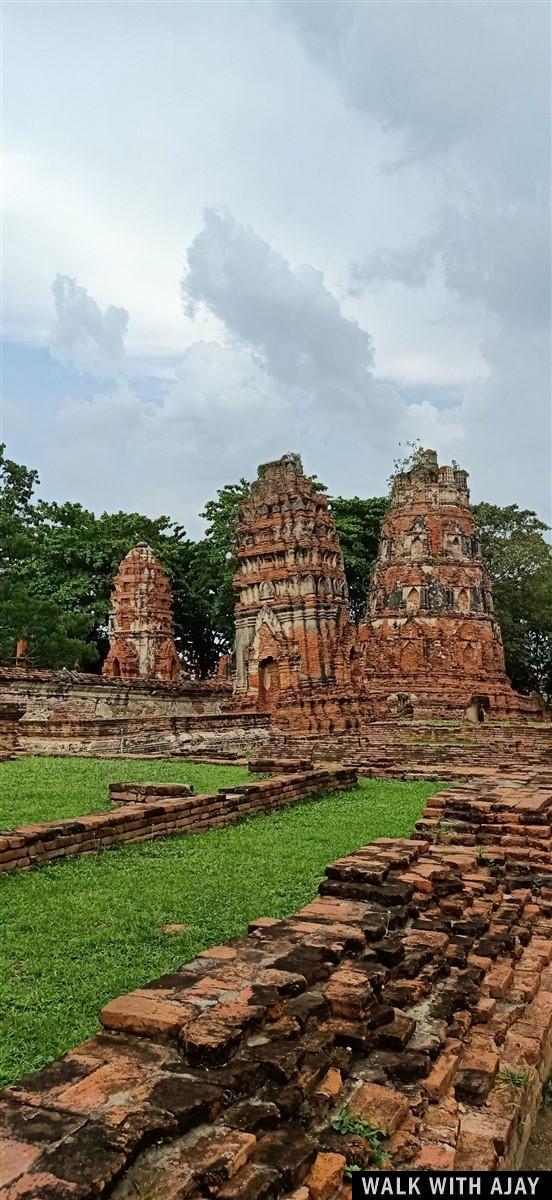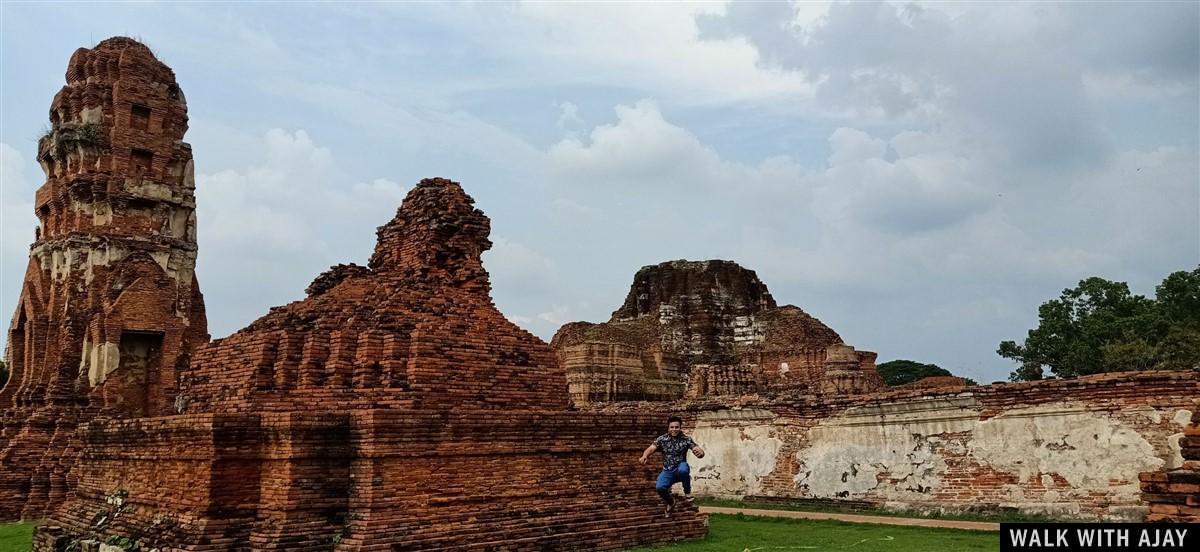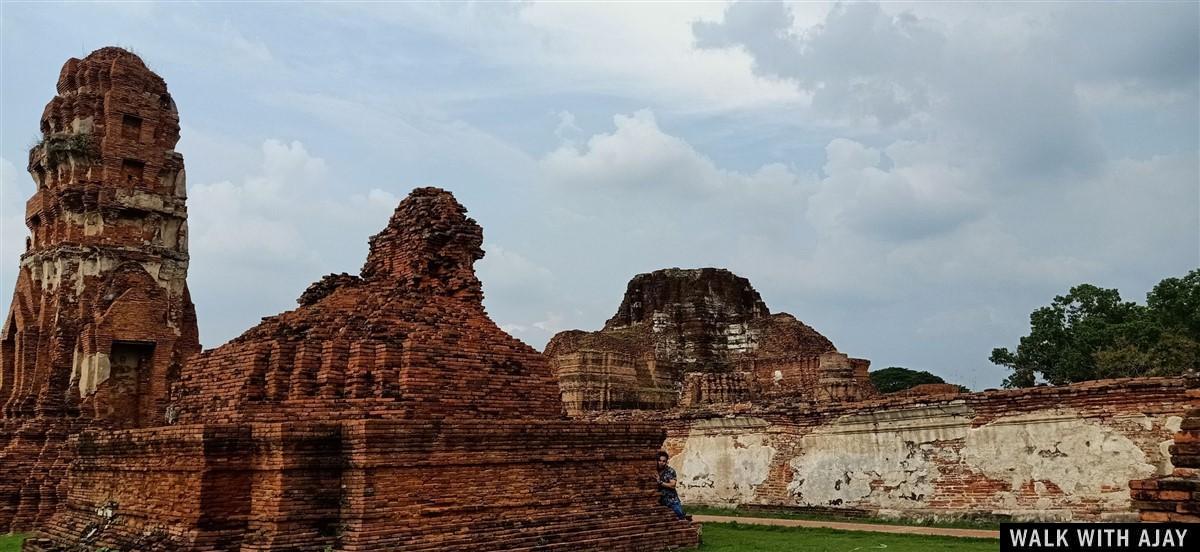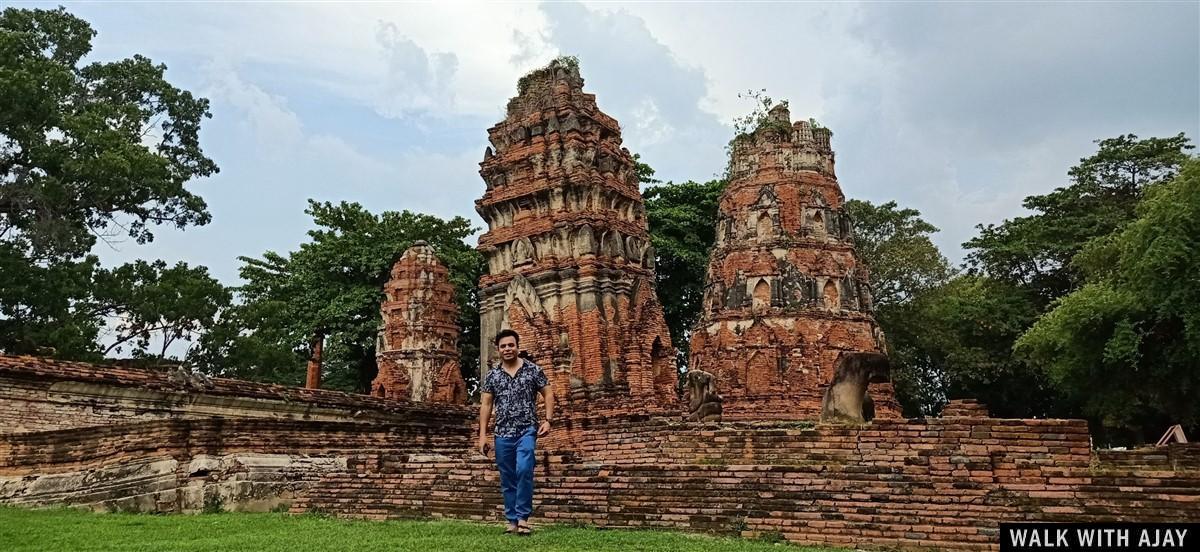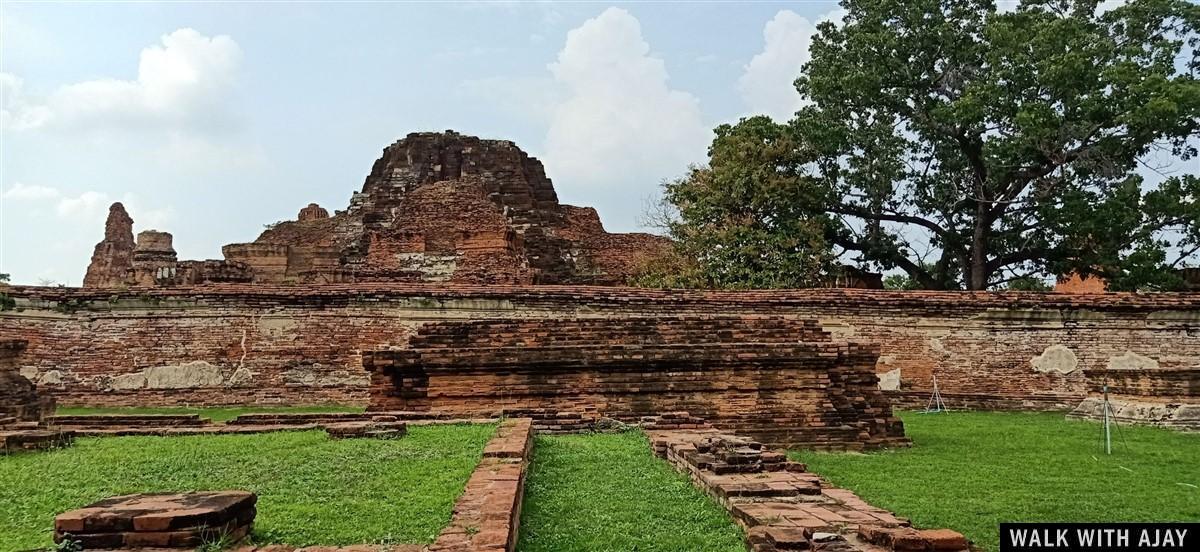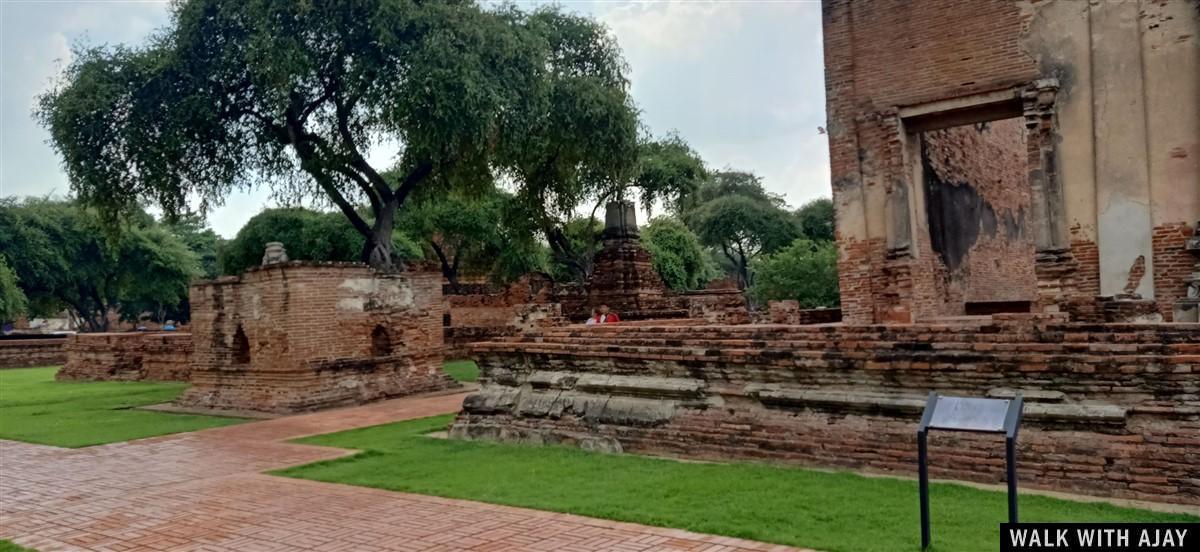 Then, we moved to the Ayutthaya night market for dinner.