15th April 2019 / I visited Jaipur, Jodhpur, Mount Abu, Kumbhalgarh during the Songkran holidays in Thailand. My trip started on 14th April and finished 21st April 2019.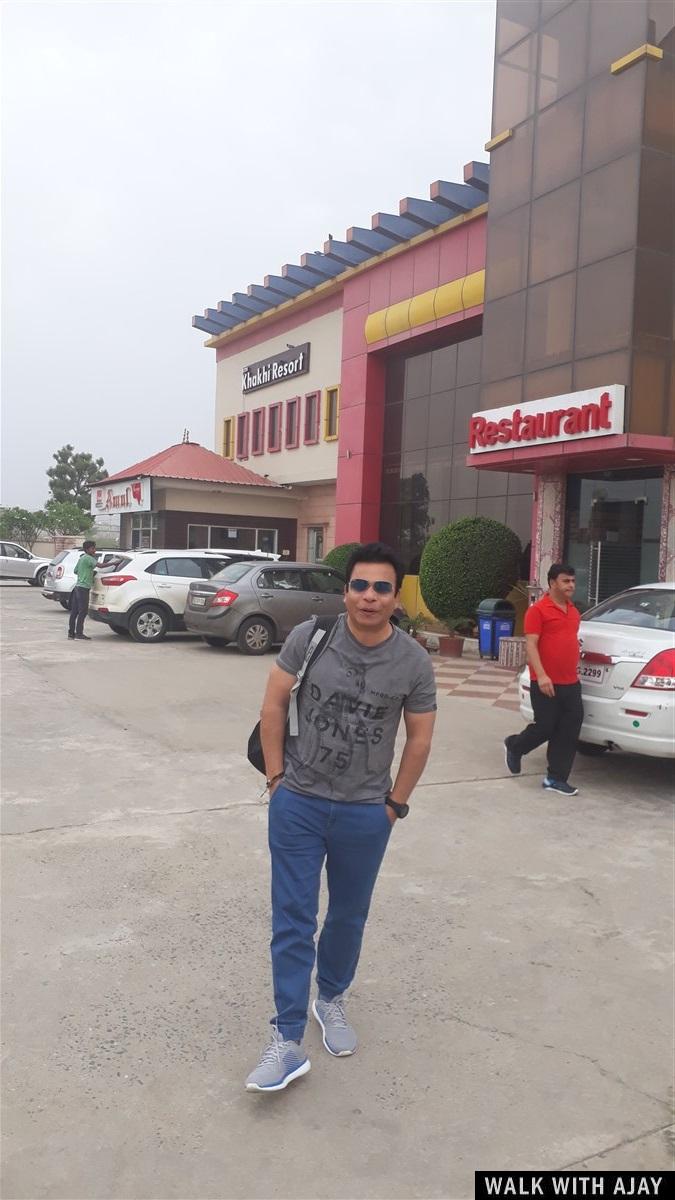 My Walking Story :
In this Songkran holiday in Thailand, I planned my trip to Rajasthan, India. My trip started on 14 April and from Jaipur. Jaipur is the capital and the largest city of the Indian state of Rajasthan. Jaipur is also known as the Pink City, due to the dominant color scheme of its buildings. It is located 268 km from the national capital New Delhi. Jaipur was founded in 1727 by the Rajput ruler Jai Singh II, the ruler of Amer, after whom the city is named. It was one of the earliest planned cities of modern India .jaipur was my first place to explore Rajasthan after this I traveled to Jodhpur, Mount Abu & Kumbhalgarh.
Today I am going to describe to you my trip to Rajasthan which is in India. I have been there many times but till Jaipur only, I am very much fond of seeing all the old monuments built by kings, history attracts me always and to explore the history of the Jaipur palace.
As my team also work in Jaipur, so I plan to Rajasthan during this time as over here there is a holiday on 14th April of Songkran in Thailand and the second reason was that my cousin's marriage in Jodhpur, so I plan to have a tour of Jaipur, Jodhpur, Mount Abu, Kumbhalgarh during Songkran holidays in Thailand.
I have my partner in Jaipur and my family also so thought of traveling together with him & my mother to all these places. First, I visited Jaipur from Bangkok to Jaipur flight by the evening at 8 pm, my partner comes down to receive me at the airport and by that time it was 10 pm.
While I wanted to book a hotel near his office so that I can go to his office the next morning. Before that I was hungry, so we went to have food at some late-night open restaurant, we had our food. When we went to the nearest hotel to his office to book the room, it was all occupied. Near to his office there was another hotel also available, over there I got the room, so without doing any more research I book that hotel, as I want to stay there for 2 nights.
My partner dropped me at this hotel and went away, I had a nice sleep and the next day plan was to visit his office to meet my team members. Their driver came to receive me at the hotel around 10 am in the morning, it was the second day can say and this will be the first time I am going to see all my team members. I was excited about it and then I went to the company handover the gifts to every member and had a good conversation with my partner along with my team for 3 to 4 hours.
Then I went out with my partner (business partner) to have lunch at the local side, over here we get Bajre Ki roti and some awesome shakes for which pictures I have uploaded at my blog, one can check it out. Then we went to some good places to sit and to talk about our business and everything, had good laugh and talk with him. By this time, it was dinner time, so we went to have our dinner and after that, he dropped me at my hotel and went away.
Now my next day plan was to visit Jodhpur, and I wanted my friend to join me on this trip for 5 days because he has a car along with the driver, then we'll attend marriage and we'll pick my mother and we'll continue our tour. But next day his vehicle got some problem and call me up that he won't be able to come because of his vehicle problem and told me to go by bus, I said him that I don't want to go by bus as my whole day will get waste then I hired a car over there.
Around lunchtime I and that car driver proceed for the Jodhpur, I felt nice by traveling in the car as I can see all the places and things we are passing by and a kind of comfort was there. In the evening time I reached to place at around 5 pm and that day there was an engagement.  I would Like to share that I had mouth-watering Rabadi and famous Kachori in between my traveling. I just enjoyed my journey, while till the evening I reached over there and further I will discuss in my next post.  So do check the pictures and hope you like them!