Exploring in River City & Asiatique Night Market : Bangkok, Thailand (May'19)
29th May 2019 /During my Sister's visit to Bangkok, we spent one evening at the river city and enjoyed cruise dinner then visited Asiatique night market.
River City
Arts and antiques have flowed from all over Asia to River City since 1985 bringing with them the great stories valued beyond time. Unveil the prime experience in art appreciation, its beauty, and priceless value ranges from collective antique to art décor. Collect Asia's best arts & antiques at monthly prestigious auction. Indulge in a pleasurable lifestyle with new chic artisan and exclusive craft shops. Feast your palate and mood with hip café and restaurant with the best view of the Chao Phraya River.
Chaophraya Dinner Cruise
The Luxury Cruises on the Chaophraya River, the Amazing Experience where you will be dazzled in Thai Exquisite Architecture,​ absorbed with Thai Cultural and History from the past to present standing elegant just before the river.​ Let The Chaophraya Cruise be the one for your Memorable Cruise.​ Travel with us, the LUXURY 5 STAR Cruise on Chaophraya River.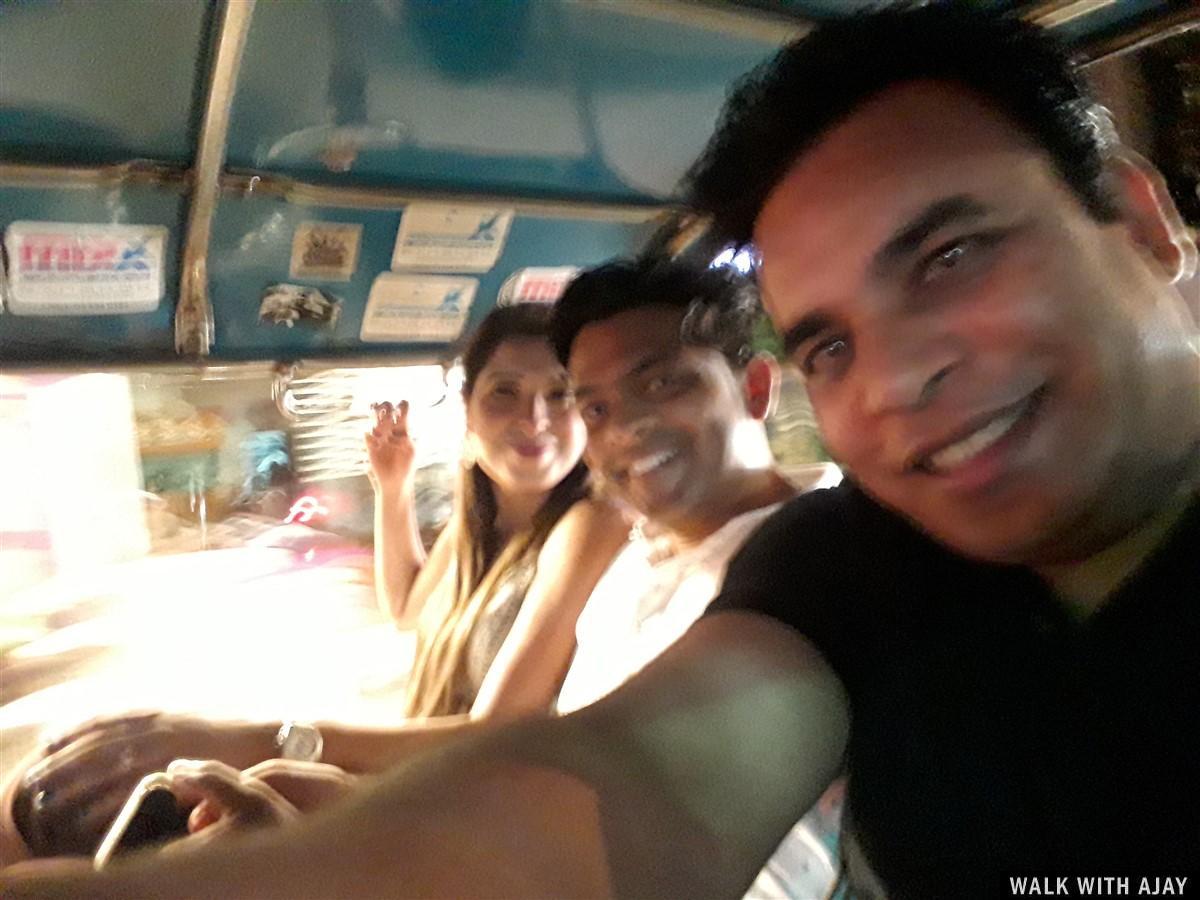 Our selfie at last on Tuk Tuk
Asiatique Night Market
ASIATIQUE The Riverfront will be Bangkok's first large-scale riverside project combining shopping, dining, sightseeing, activities and events under one roof. The strong cultural aspect is what sets it apart from other shopping malls. Embracing history, but avoiding the cultural clichés and traditional symbols, it strikes a balance between tradition and globalization.