1st Dec 2017 / Sightseeing around Kathmandu city, Pashupati Nath Temple, Patan City & Markets.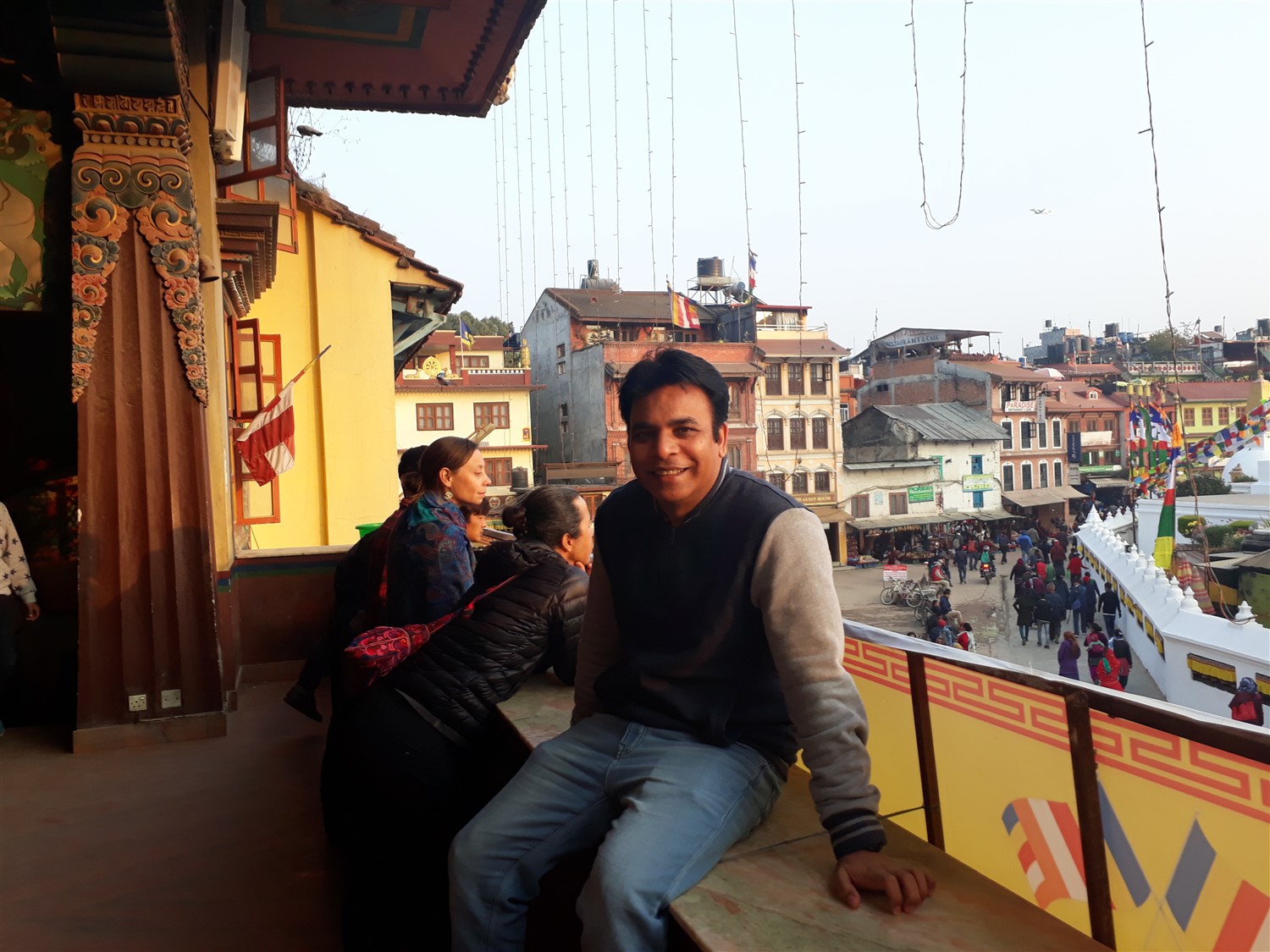 My Walking Story :
This trip is about Nepal where I went in December'17, actually, I went to India before New Year in order to attend my cousin's marriage. My plan was to visit Nepal along with my mother after attending the marriage and there was my travel company partner in Nepal who told me that I have to bear my ticket expense while resting all arrangements related to food, living, and guide he will look after.
I agreed to the same and my partner told me to stay for a couple of days at Kathmandu and 2 days at Pokhara. First, I went to India for attending a marriage and because of certain reasons my mother's plan was changed and she decided to stay there and then I must travel alone to Nepal.  While my ticket was booked in advance for Nepal and from Nepal to Bangkok, so I cancel my mother's ticket for Nepal, and I catch my flight and went to Nepal.  So, from Dehradun via Delhi via Nepal.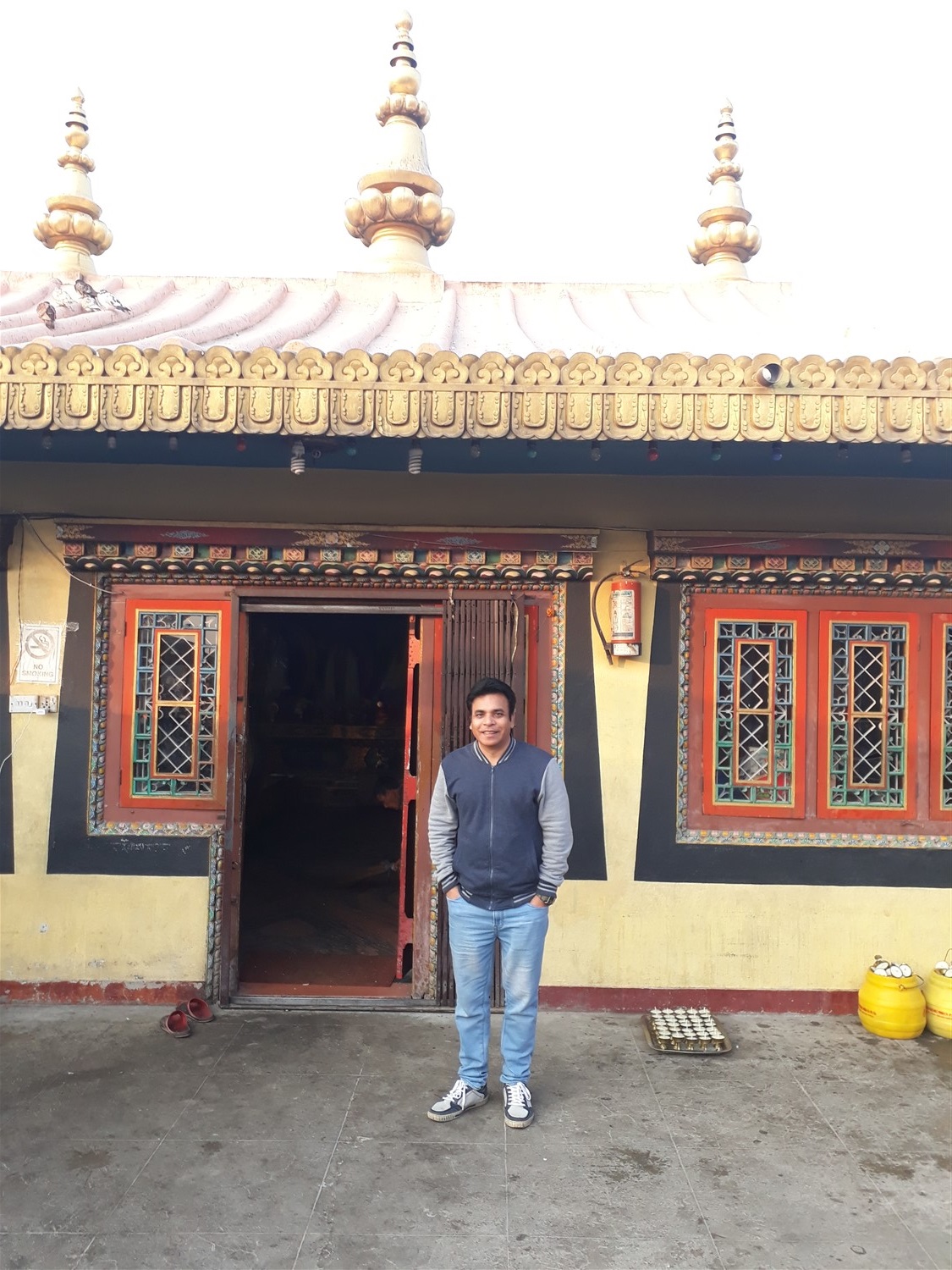 I finally reach over there in the afternoon around 2 to 3 pm. My friend was there to pick me from the airport. He directly booked a hotel and being a tour operator, they know everything. The moment I step outside the airport, it was very cold weather as in December temperature get an increase. I had carried my jacket and hot clothes, the afternoon was a bit warmer, may because of construction was going on over that spot.
After 3 pm I completed my check-in formalities in the hotel and had a sip of tea and I must say that Nepal tea was awesome. While they also order a few snacks (bhajiya Indian dish) there was a person beside me, and my friend said that he will be guiding me for the trip. He will take me out in the evening till then I can take a rest for an hour. He told me to explore Kathmandu with a guide in the evening and then after at dinner time my travel partner will join both of us. I agreed and went inside my room to take a rest.
After taking a rest I got fresh and my guide was there to pick me at around 5 pm in the evening. He took to a place name "Boudhanath Stupa" and The Boudhanath is a stupa in Kathmandu, Nepal. Placed about 11 km from the center plus the northeastern outskirts of Kathmandu, the stupa's huge mandala makes it one of the largest rounded stupas in Nepal. The Boudha Stupa overlooks the skyline; it is one of the giant stupas in the world. I have clicked a picture of it as well one can check on my blog. people have lots of faith in it.
It was built someday around the 14th century, the large thoughtful monument is said to have been constructed just after the passing of the Buddha. The large offering site soon becomes a focal point of worship also offering in the city. The construction of the building consists of a large dome, on the top which sits a Buddhist monument tower. All of this meets on top of huge steps shaped like mandalas themselves.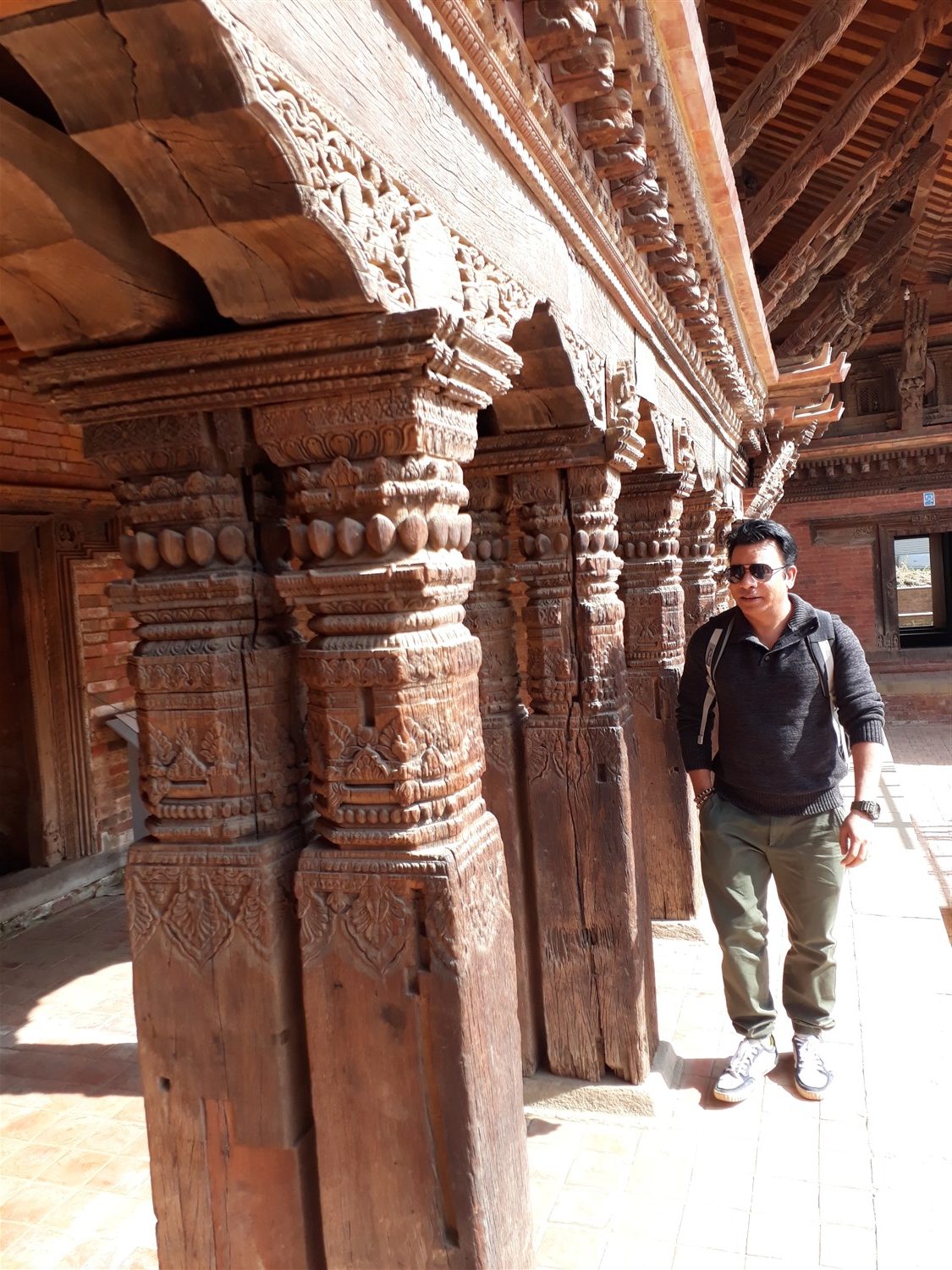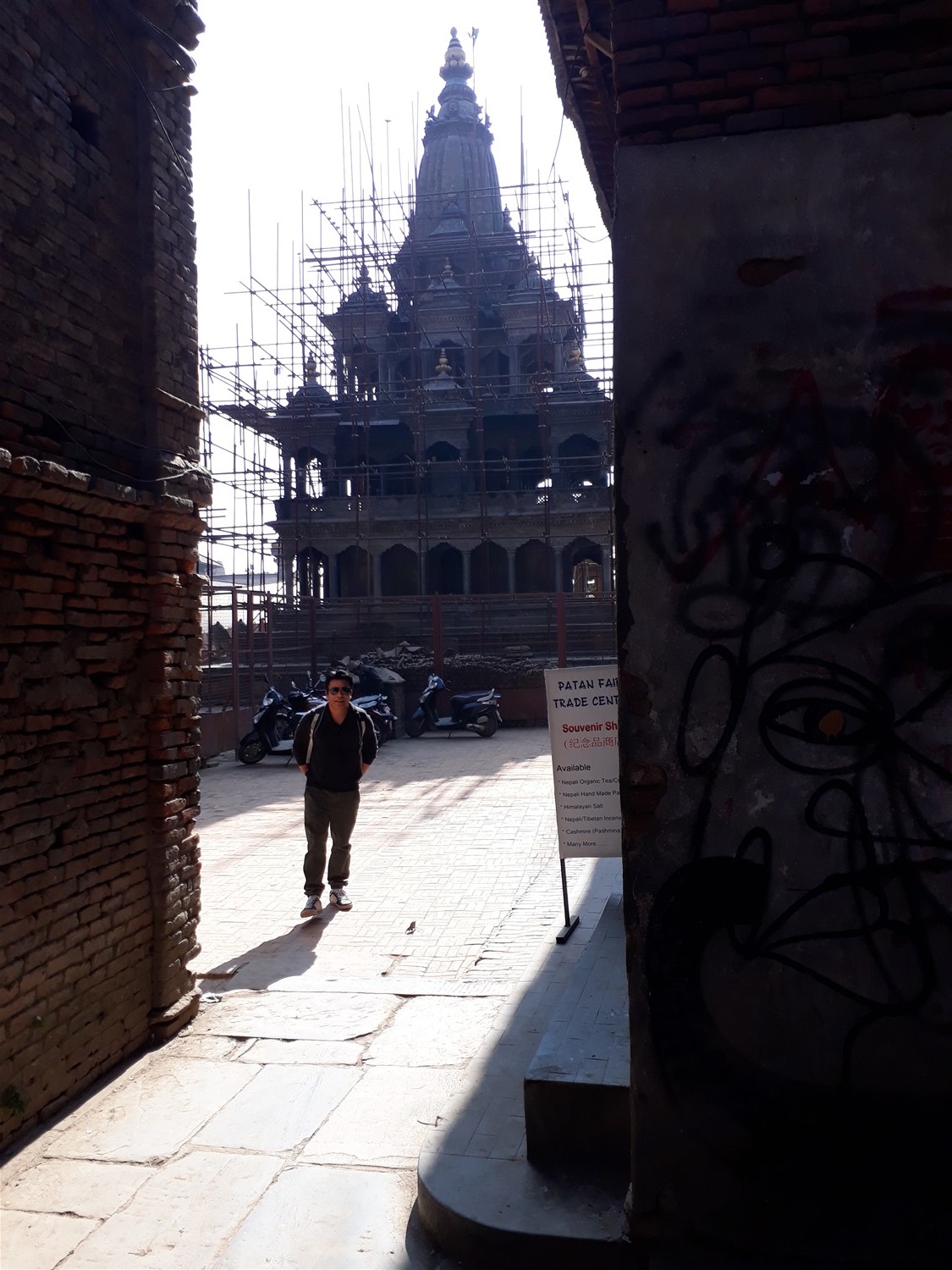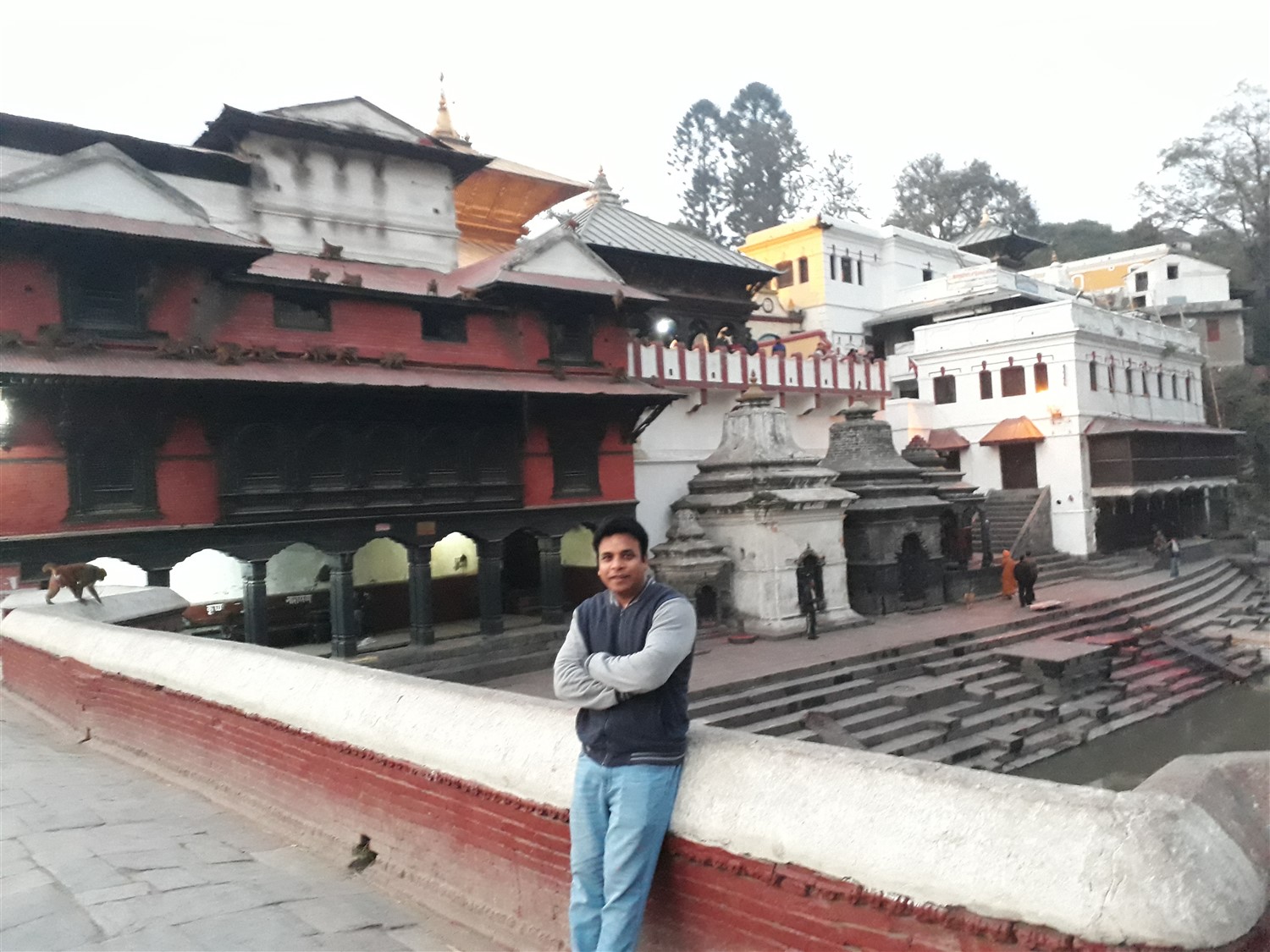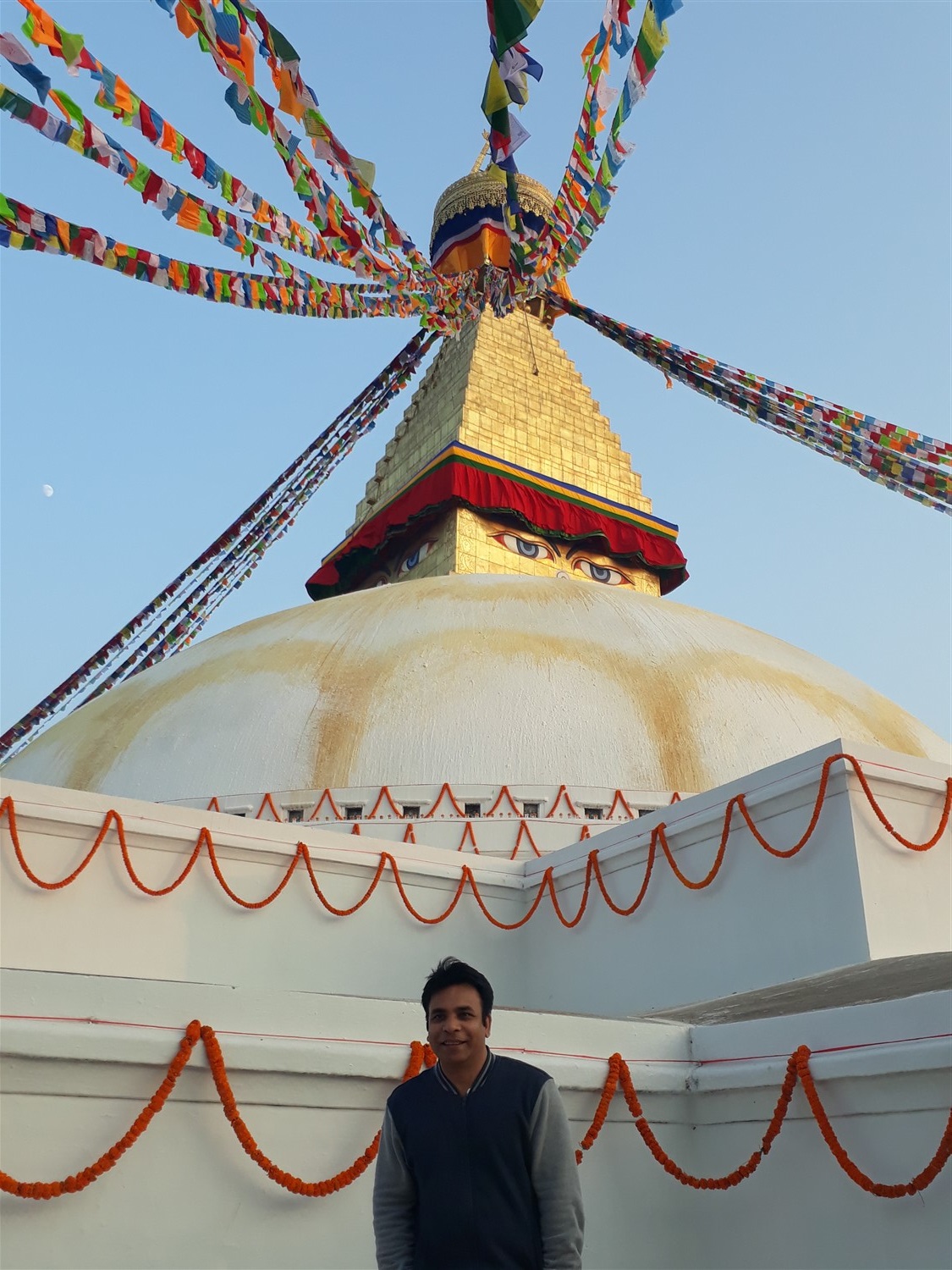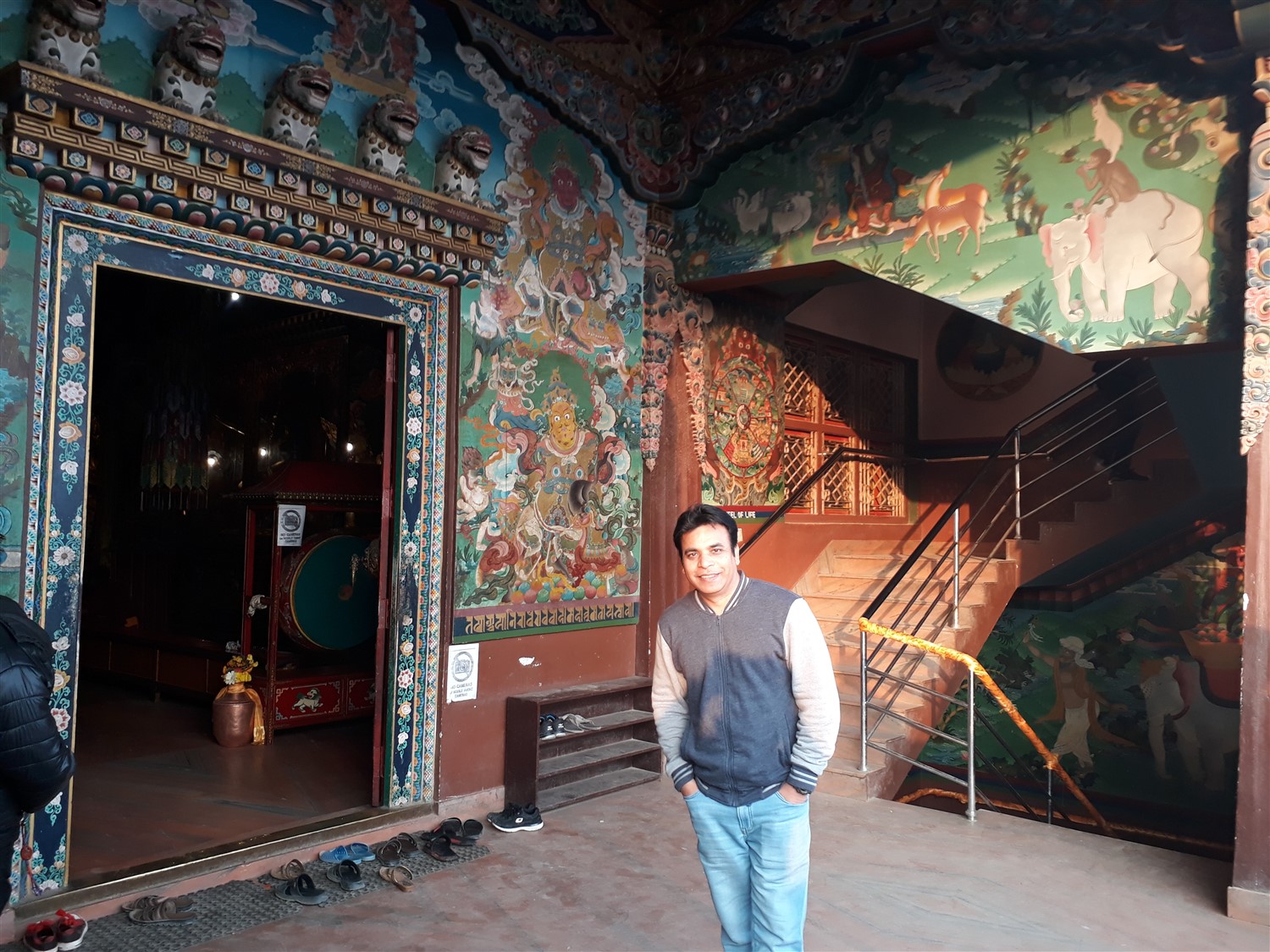 This picture was taken in Kathmandu, Nepal. Just opposite of "Boudhanath Stupa" a very sacred place in city. For hundreds of years, the Boudhanath Stupa has stood as a beacon of Buddhist belief, towering over the surrounding town as a giant mandala of peace and beauty and also giant eyes.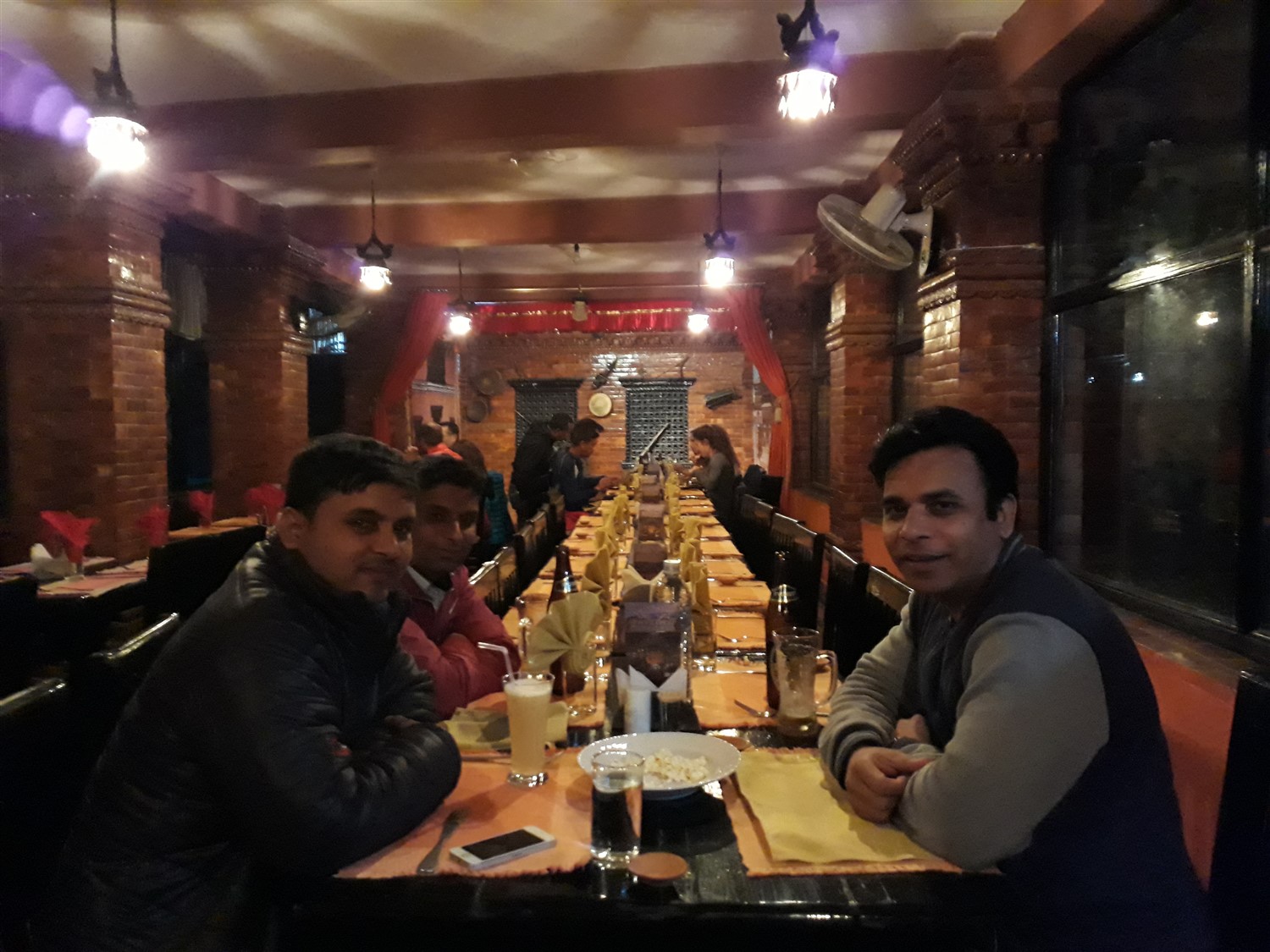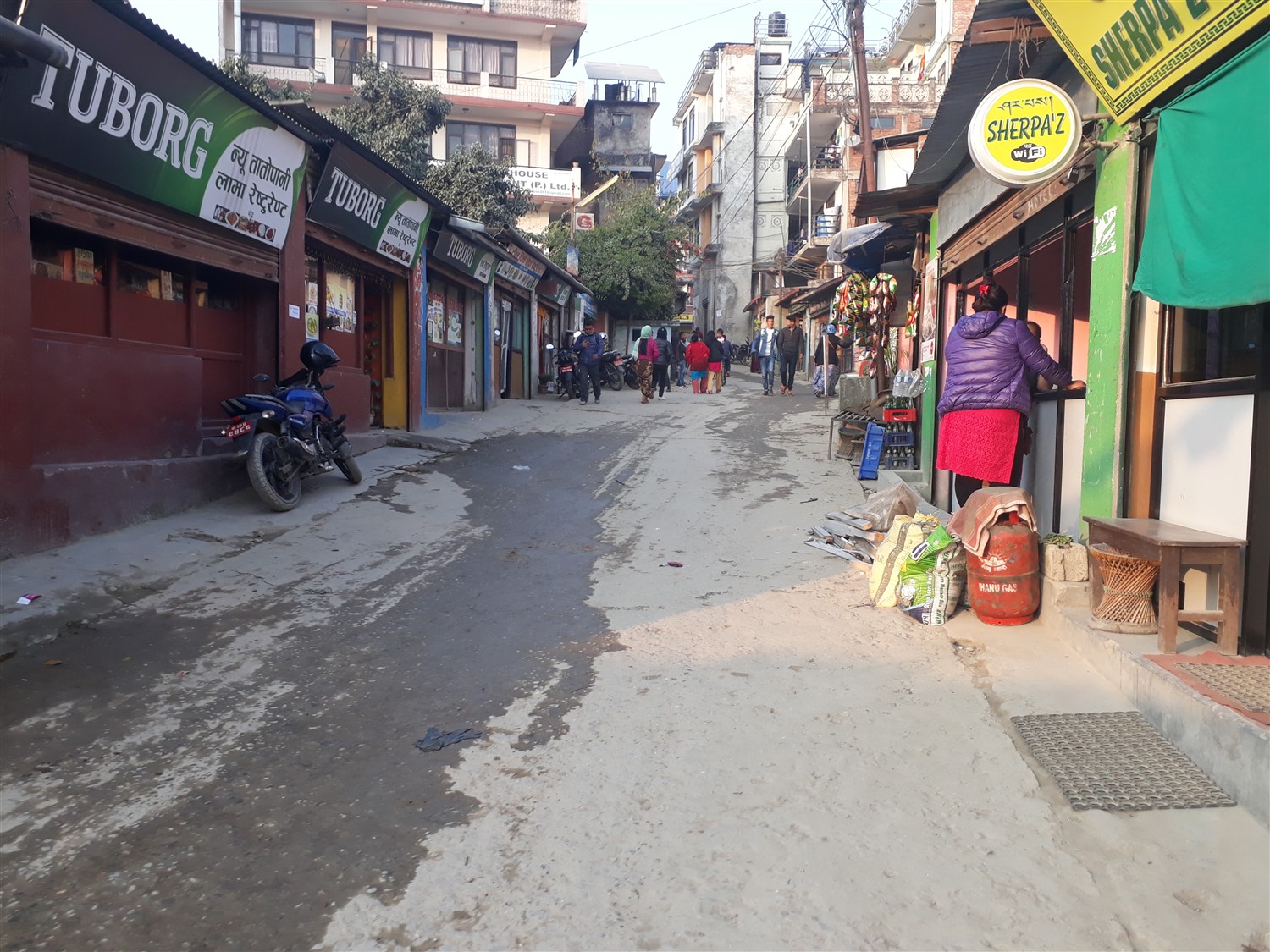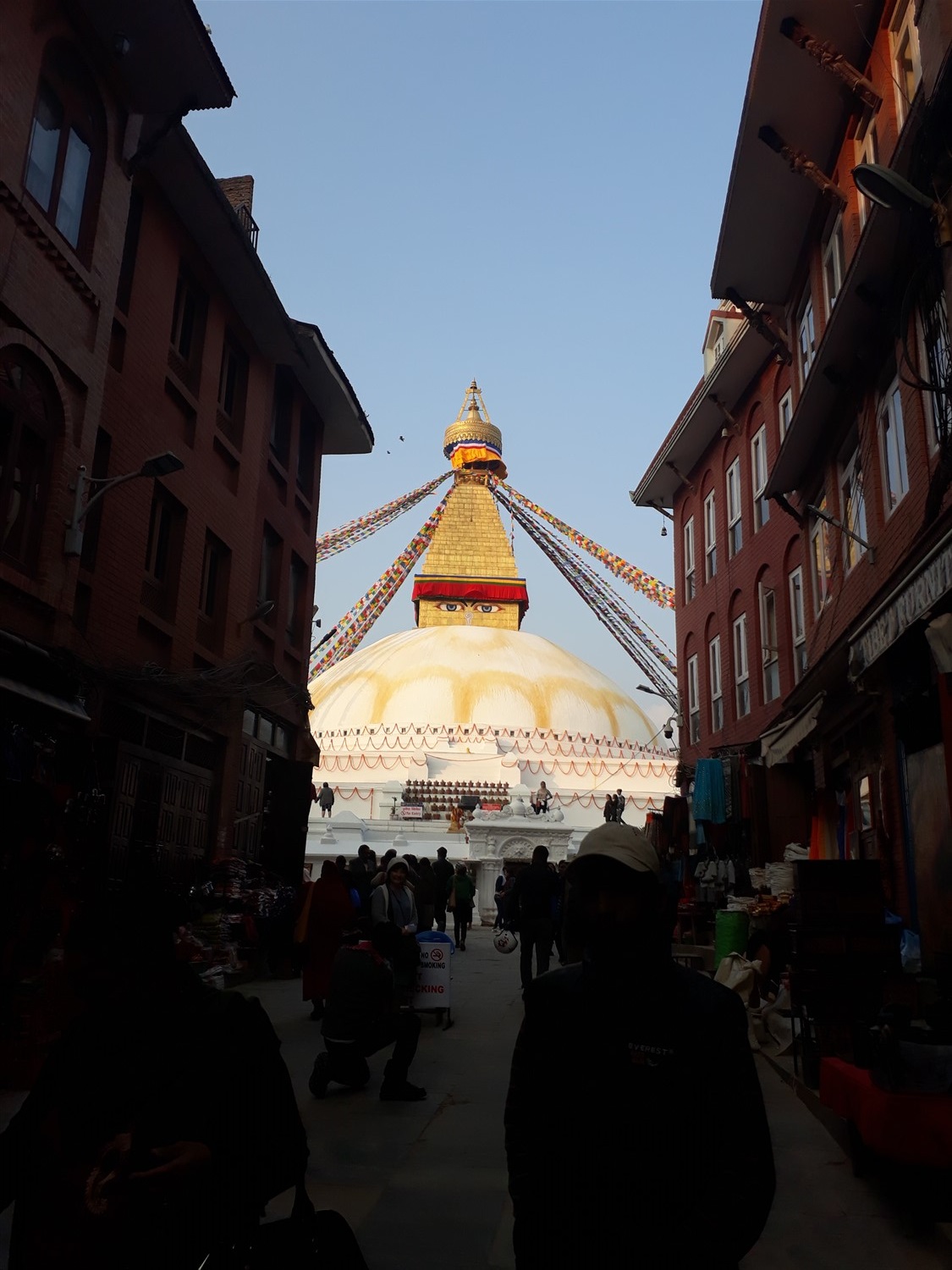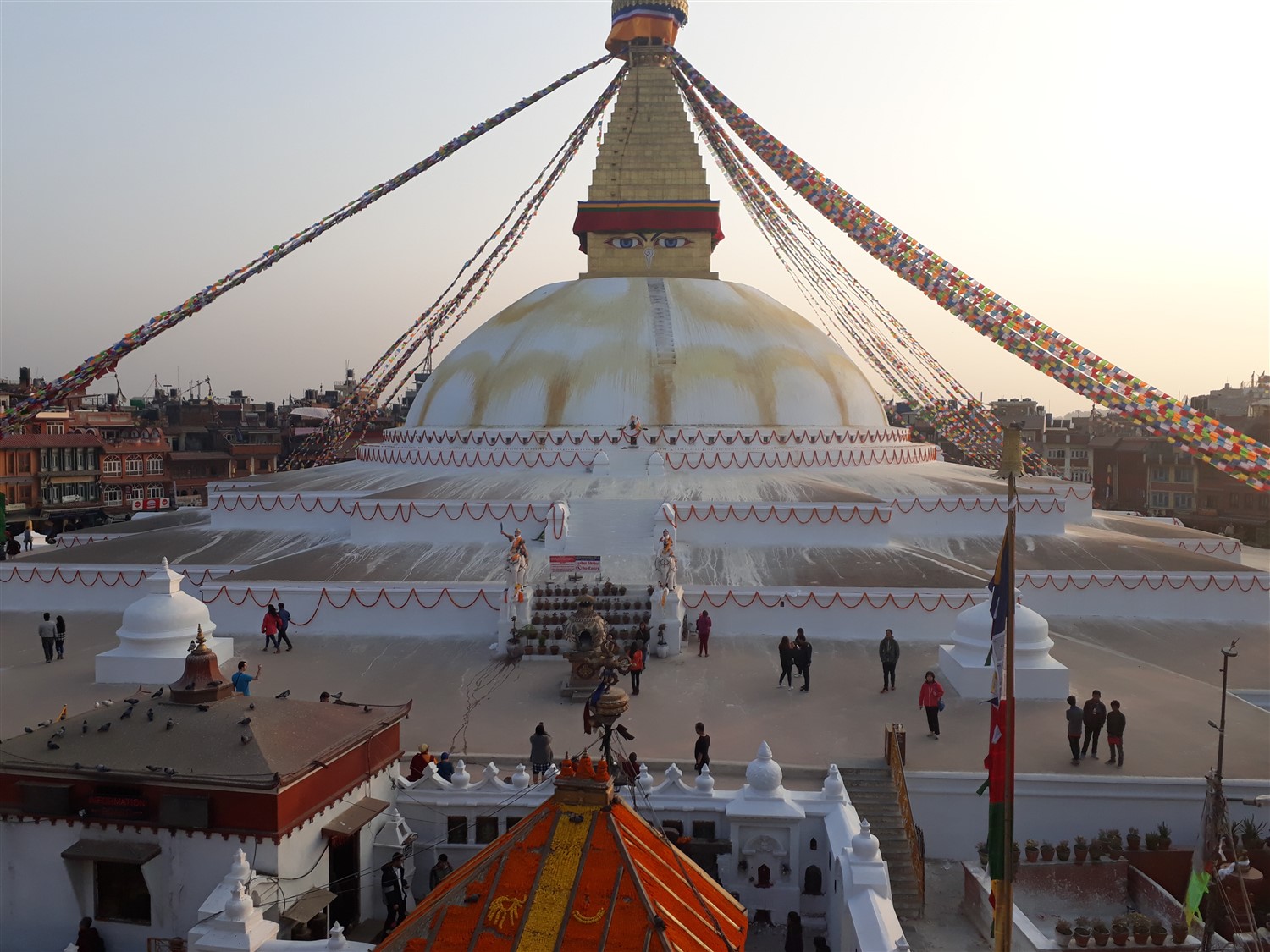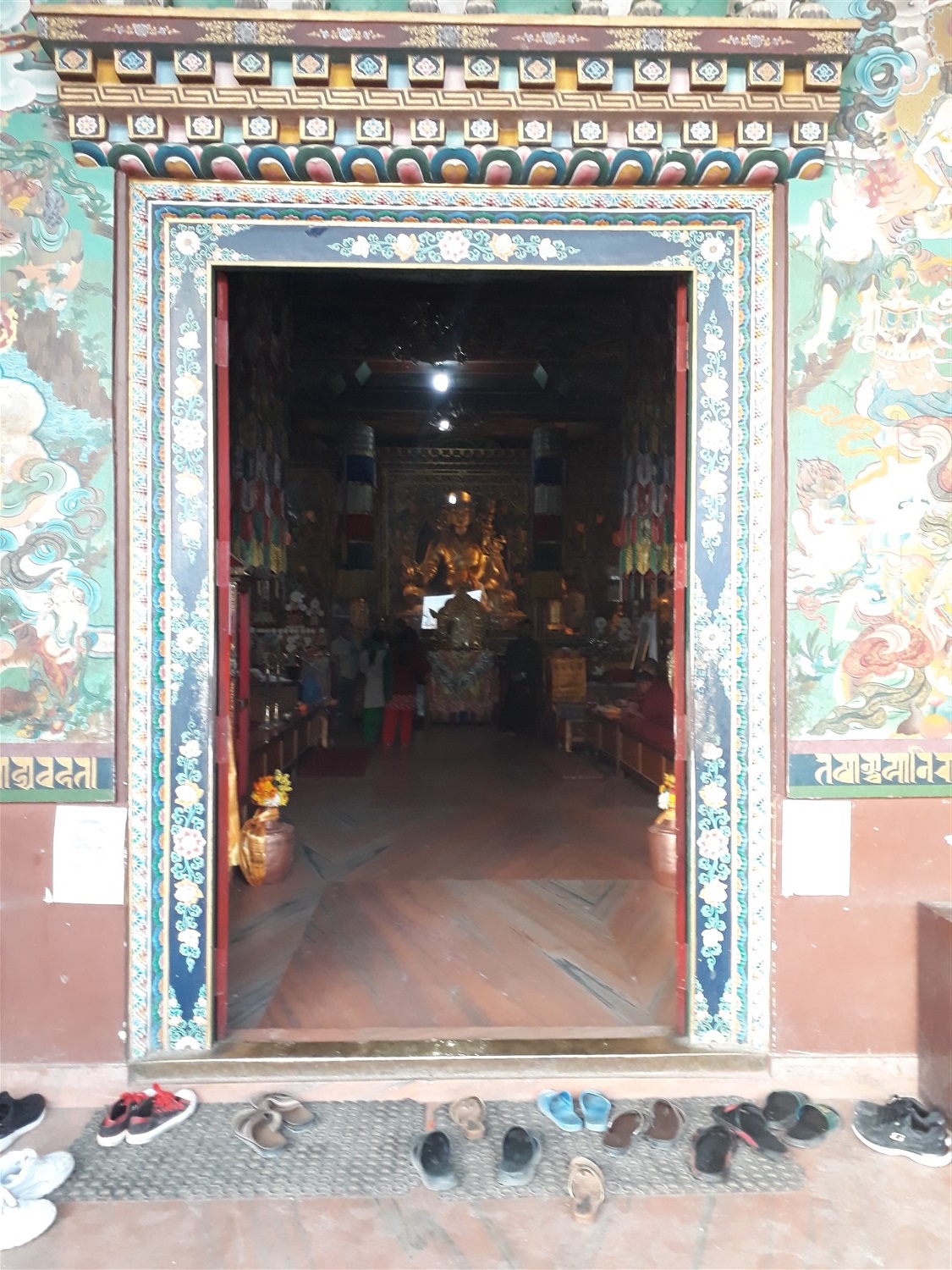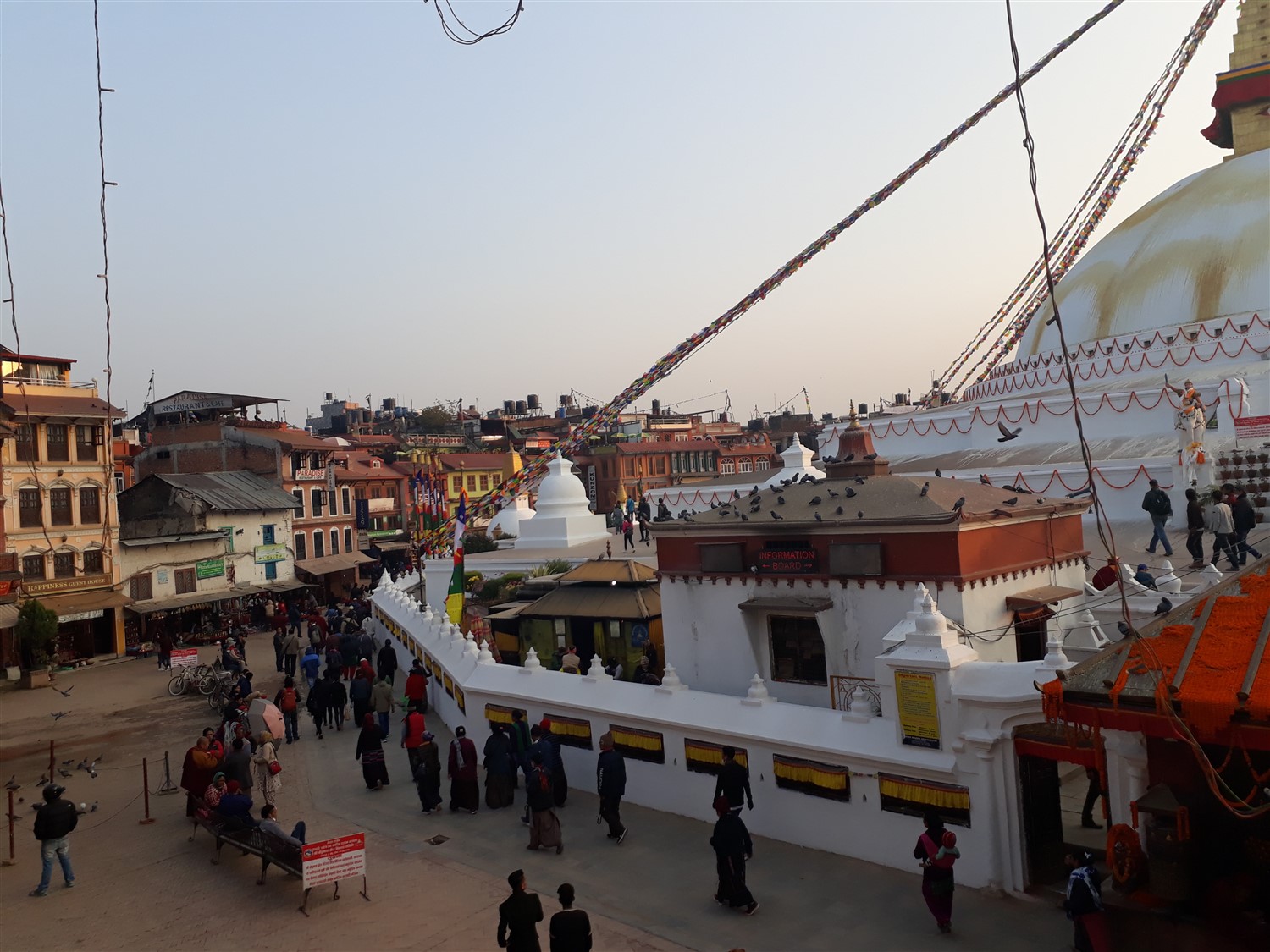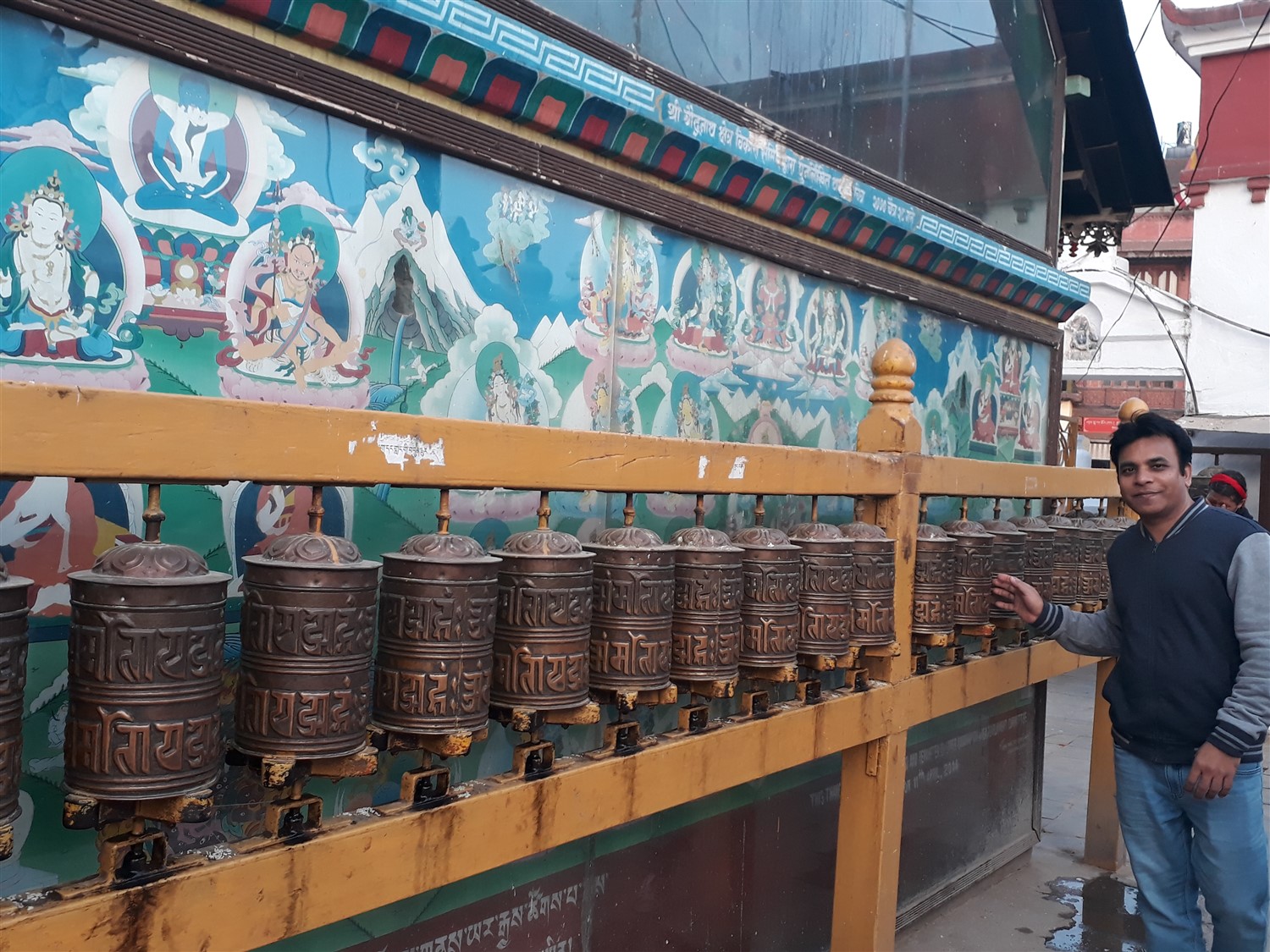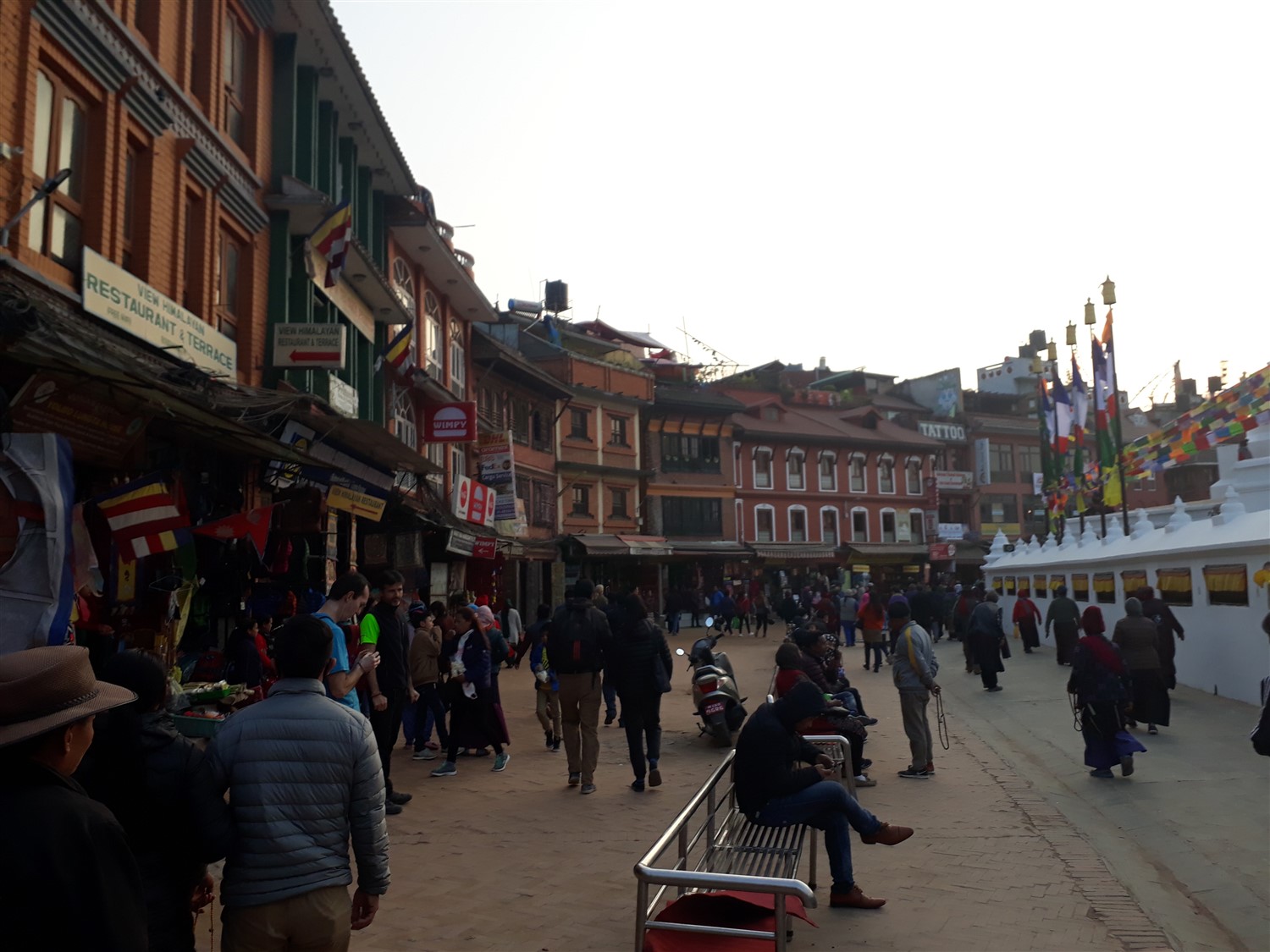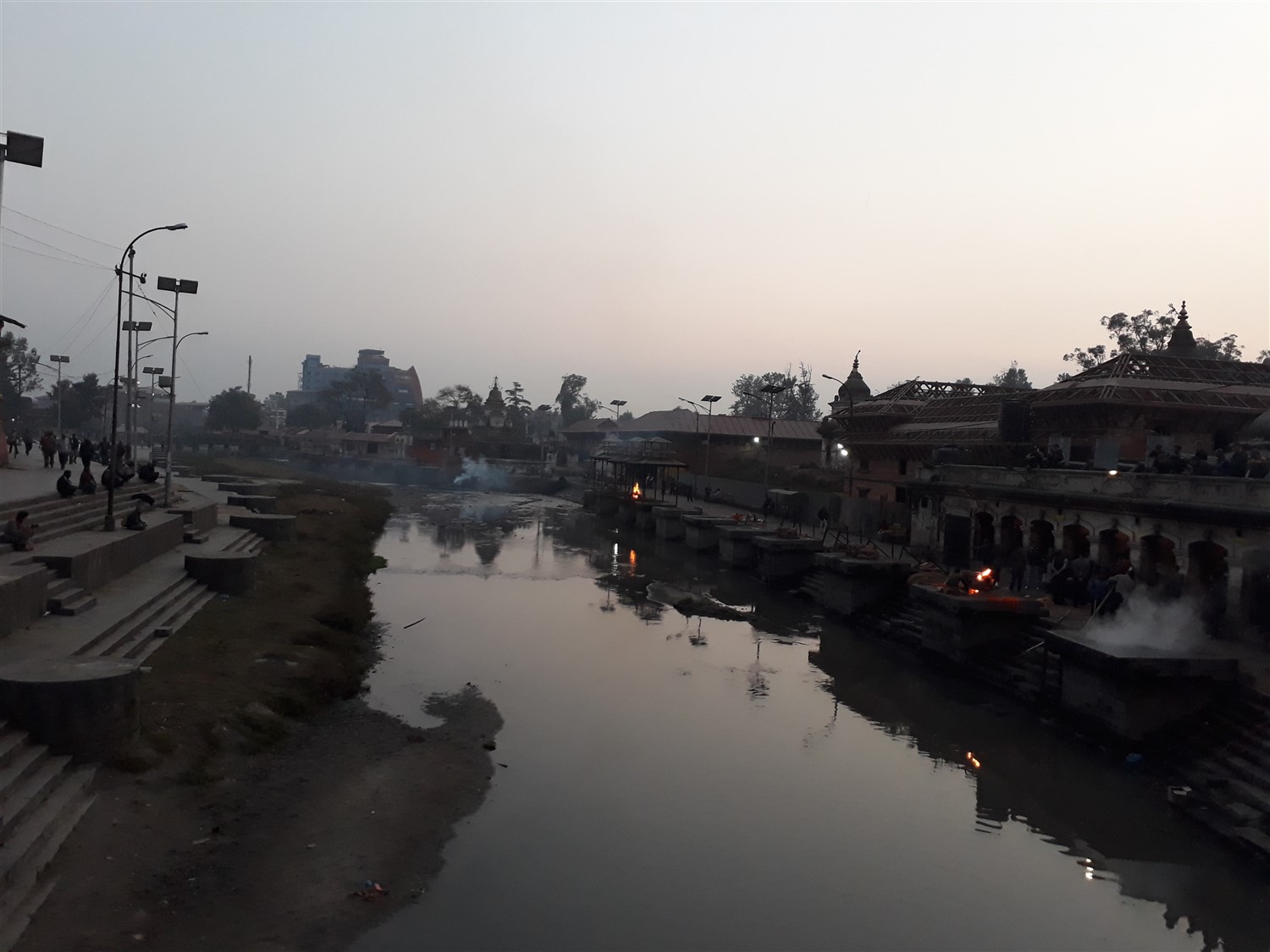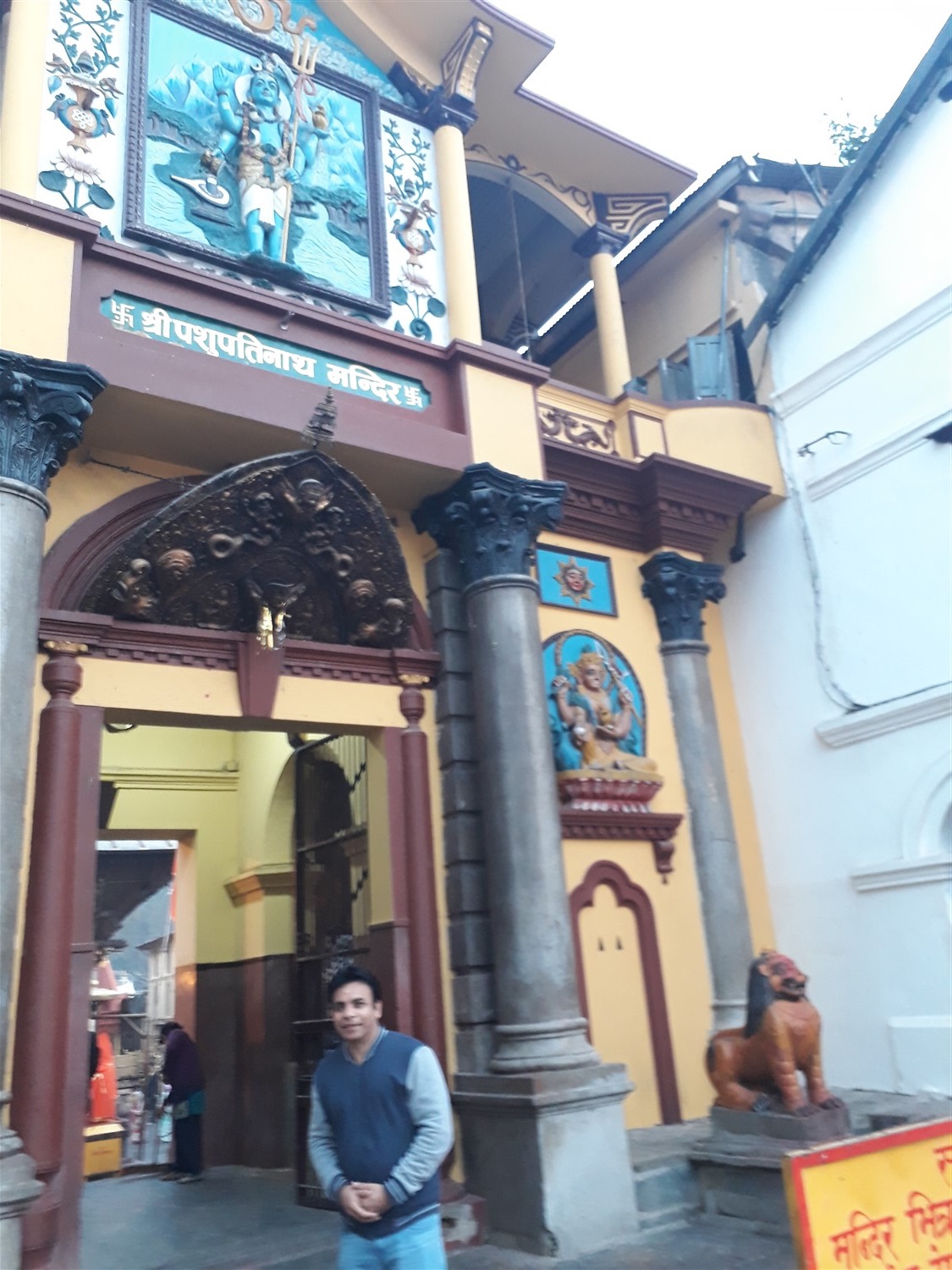 Basically, the stupa's place was on a significant trade road which enabled a steady stream of possible believers. Amongst the Nepalese in Kathmandu, the stupa is commonly related to "Chorten Chenpo" which changes to "Great Tower" or just "Great Stupa." No matter whatever pilgrims called it, they gathered at the monument in crowds. So, in the evening we were there at the stupa location and did my prayers, observe everything over there, it was a peaceful place to be there. And then he took us to Pashupatinath temple. I would like to add more information related to this famous temple.
One of the most divine Hindu temples of Nepal – Pashupatinath Temple is placed on both edges of the Bagmati River on the eastern outskirts of Kathmandu. Pashupatinath is the most well-known temple devoted to God Shiva. Each year this temple draws hundreds of elderly believers of Hinduism. They visit here to find shelter for the last many weeks of their lives, to meet death, be cremated on the shores of the river, including travel their last tour with the waters of the sacred river Bagmati, which later reaches the holy river the Ganges.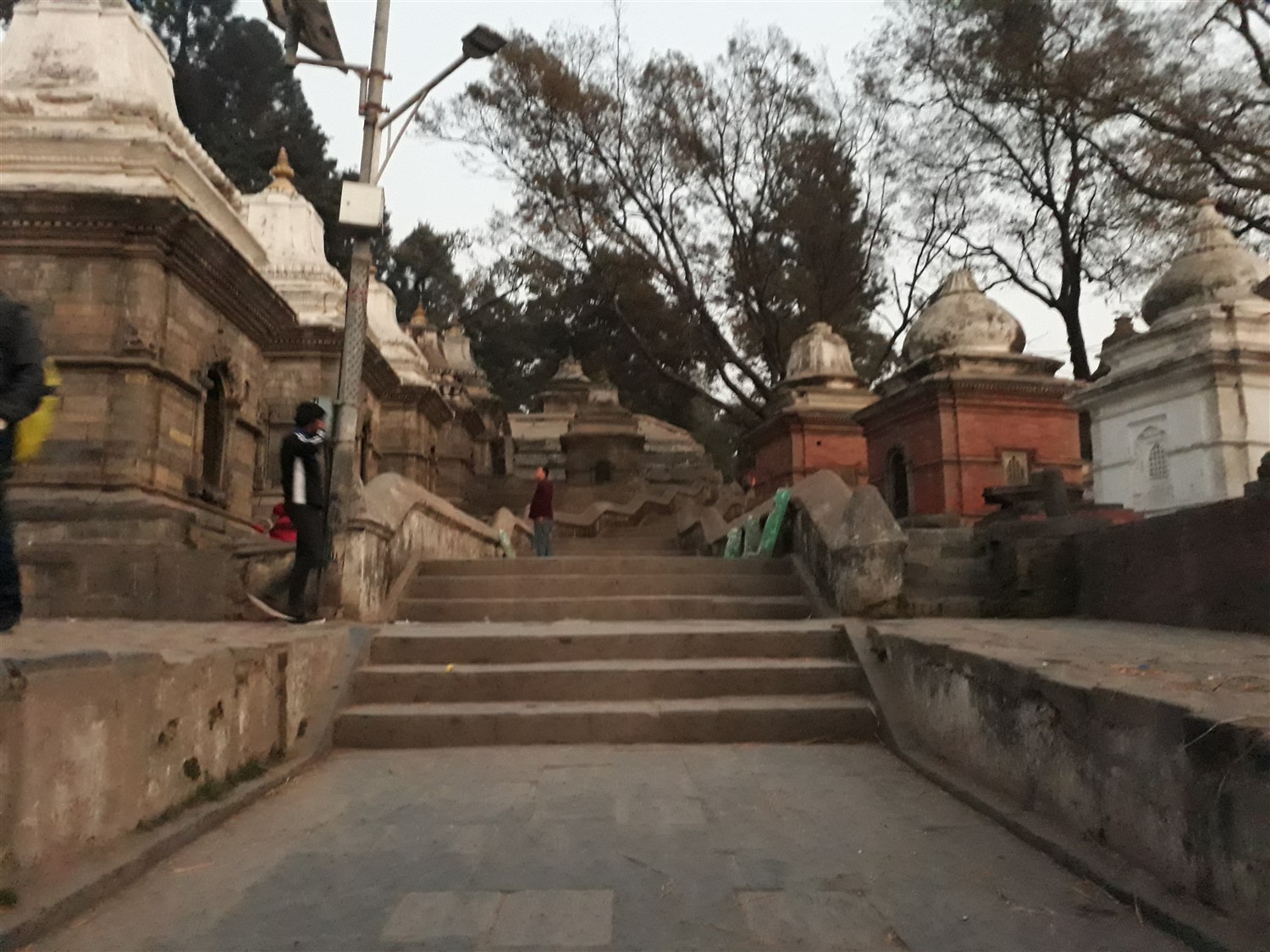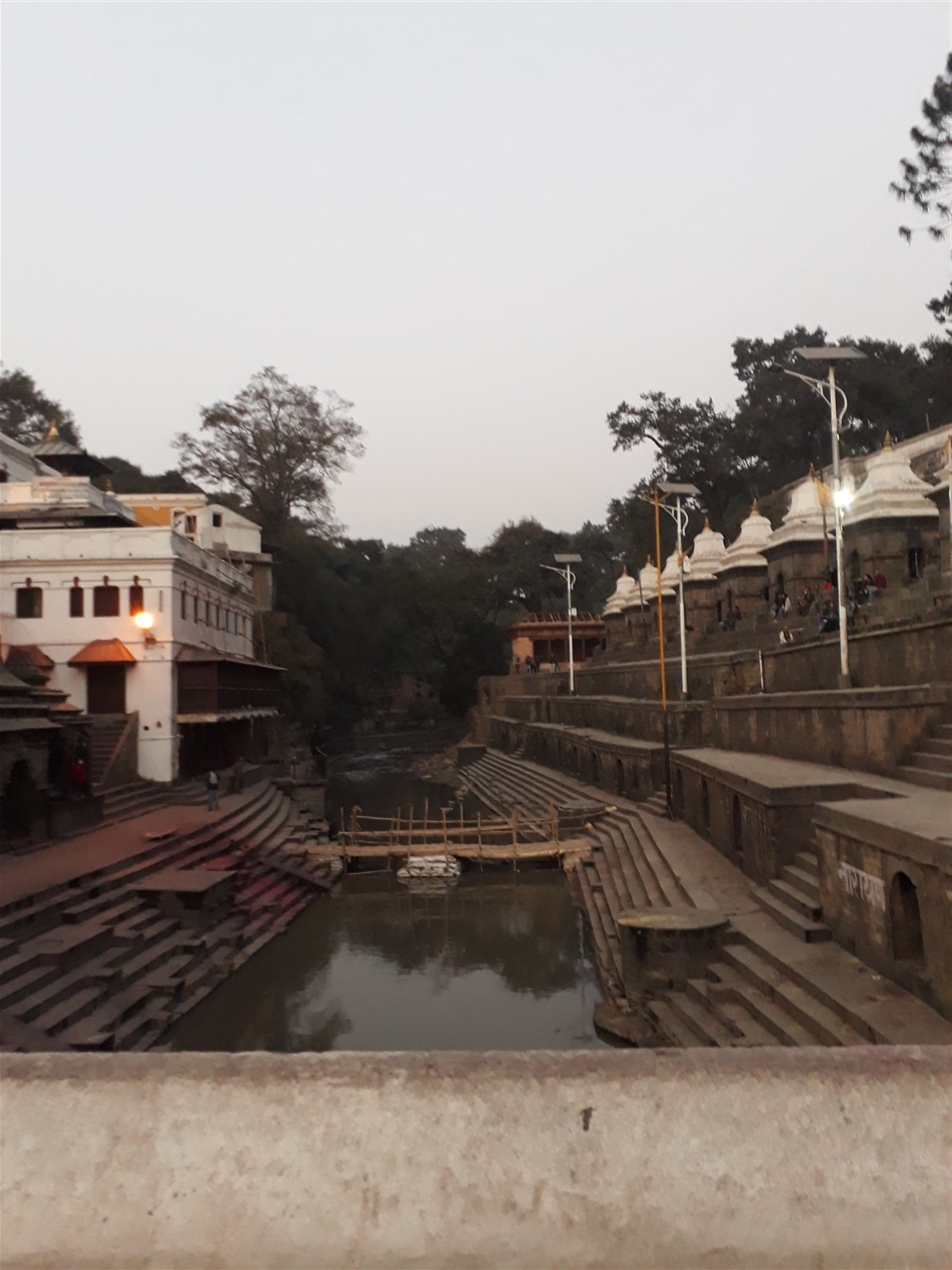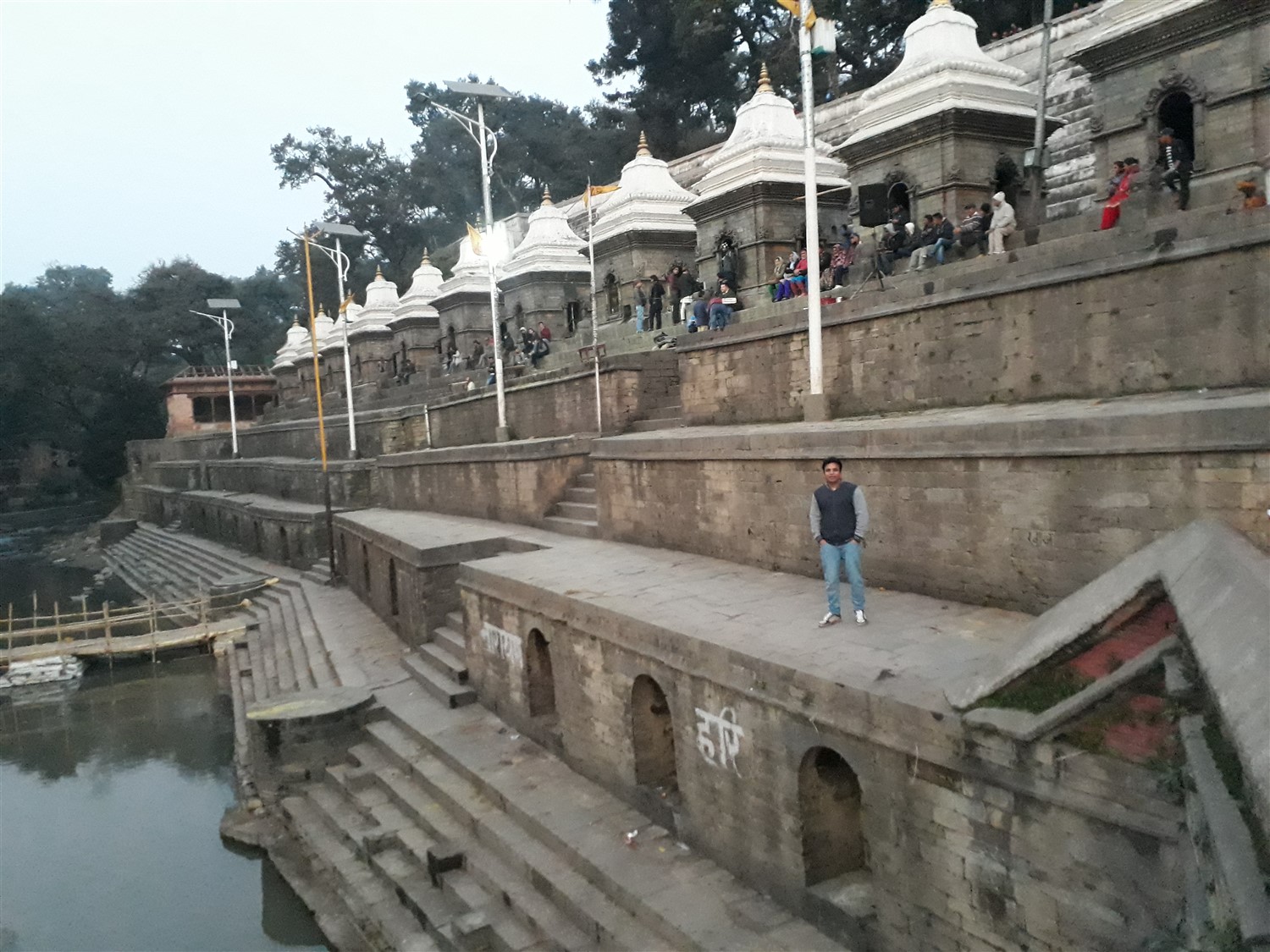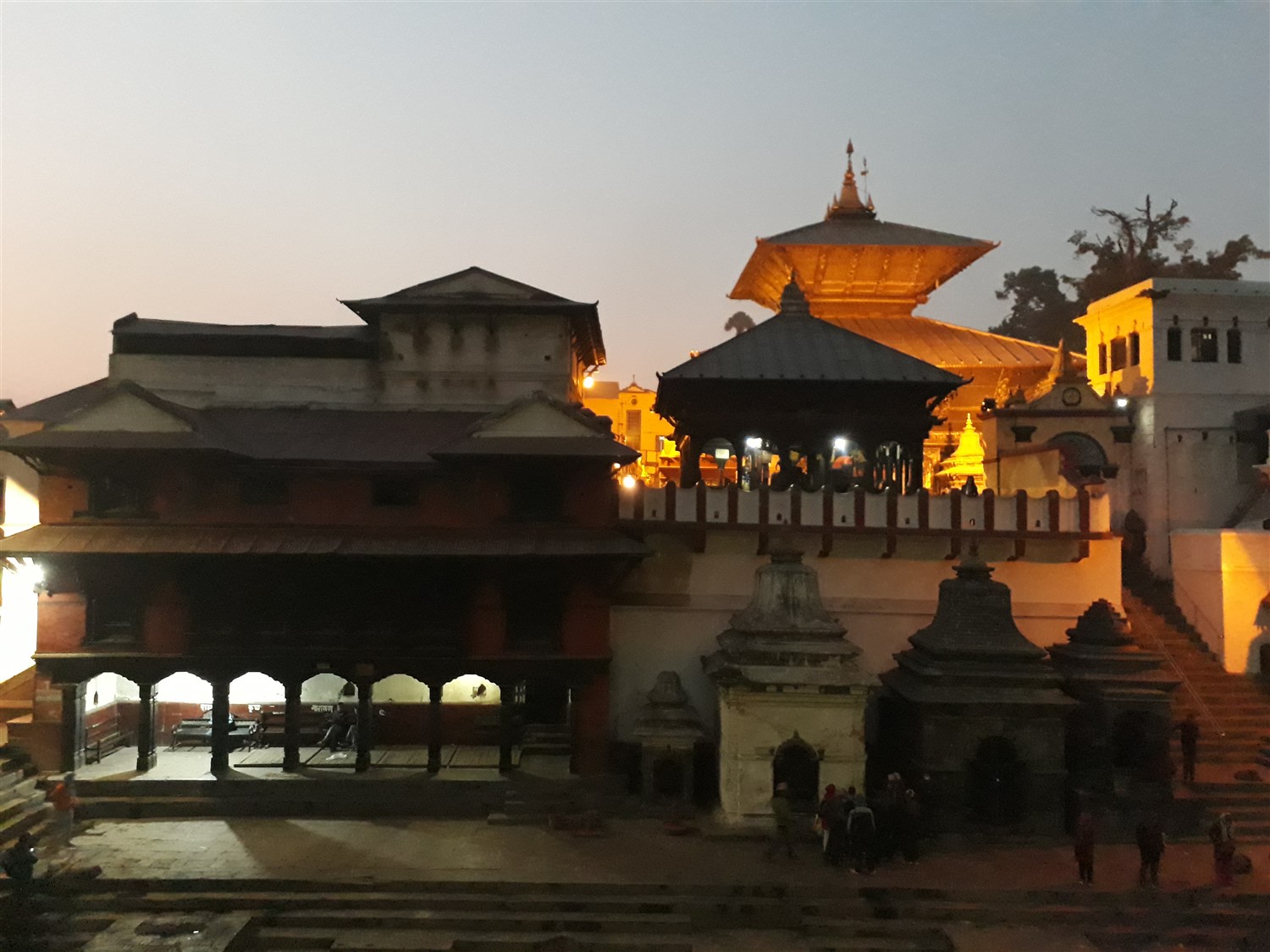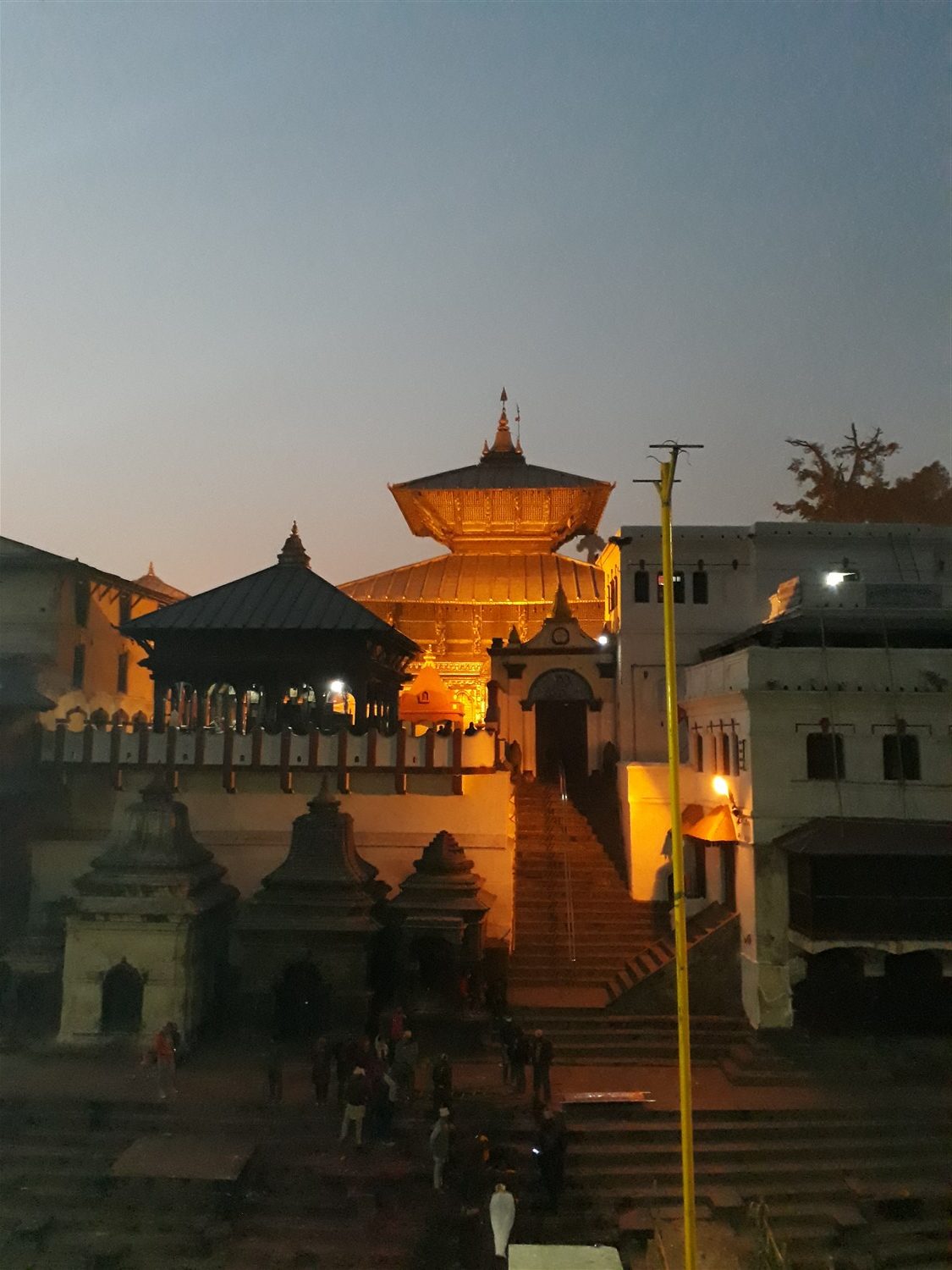 Hinduists from every edge of Nepal also India are arriving here to die. It is considered that those who die in Pashupatinath Temple are reborn as a human, despite any evil that could worsen their karma. The specific day of their death is foretold by astrologers of the temple. If you are drawn to the places where the spirit of death can be observed, then consider Pashupatinath as your first destination. It is a temple with a special environment of death; death is present in almost every custom including every corner of it.
They don't allow me to click pictures from inside, so I took the picture from outside the temple. And we took the Aarti in the evening around 7 pm and it gets over at 8 pm, while set aside for a time being and then after my travel partner came and we went for dinner (Nepali dinner) the weather was getting cold, one can see the picture of Nepali dinner, it was tasty and then he drops me to the hotel at around 10 pm in the night, my travel partner told me that next day plan was to visit Pokhara and guide will come to pick me, the tickets were booked already. I agreed and went to sleep. I love the day and atmosphere of the temple; it was a blessed feeling for me. My day ends over here. Thank you!