17th June 2014 / Trip to Nanhai, China in Jun'14. Nice a small town. Love it!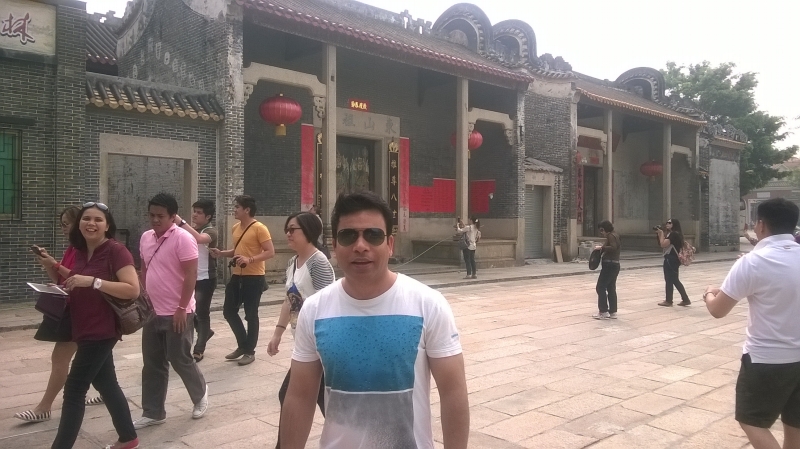 My Walking Story :
Today I am going to tell you about the next city name Nanhai which is near Shenzhen. Which they were promoting in tourism, I remember that I had my breakfast in the morning which includes omelets and toasts, while the rest were Chinese cuisine are there, so I had eggs along with toasts. It was nice in taste. After that, they took us to Nanhai place which was around 15-20 kilometers far away from Shenzhen city.
It seems like an artificial city made by a human being; it was a beautiful place and I tried my photography skill over there. We all explore the Nanhai place for a couple of hours, then they took us to another place where a show was going on and I had captured the picture of the show along with my full group, one can check on my blog page. While I would like to provide information related to this small-town name Nanhai where there is an area name Broken Bowls point: The town was established in 1271 by two brothers carrying their father's bowls.
They were fleeing south from the Mongols on a bamboo raft when a violent storm shipwrecked them and broke all the bowls. The brothers settled down there and the position of the wreck is commemorated by a shrine. This area was named Broken Bowls Point.
Further, they took us to the museum, and it was amazingly built, I like it. It was so nice and clean with brief explanations of every item. Moreover, the museum has a distinctive highlight with the theme of the sea. It involves five interlinked ellipsoid-shaped formations of varying sizes that in design call to mind waves upon an ocean or a floating sea mew. Rather than choosing the frame composition of traditional architecture, it includes the structure of the keel of a ship plus the uncommon stilt style of Southern China, which displays rich marine culture.
While, there are eight presentation halls in the museum and they are as follow: Foyer, Underwater Gallery, Platform of Underwater Archaeology, Exhibition Hall of Maritime Silk Road, Exhibition Hall of Treasures, Time Gallery of Underwater Archaeology, Exhibition Hall of Sea plus Ocean, Exhibition Hall of Yangjiang Cultural Relics.
After spending quality time in the museum, we all went for lunch and they took us for lunch in a restaurant which was on the way. We did a Chinese lunch and it was nice. Then they take us to the nearby places of Nanhai city. While the Foshan is a historical plus energetic city where visitors have lots of things to do. In the past thousands of years, it secured its way among the shortlist of the four best-known townships in Tang (618-907) also Song (960-1279) families.
Renowned as the hometown of ceramic sculpture, Cantonese Opera, also martial artistry, Foshan also displays its new face as the three-largest town in Guangdong Province. Relying on its great cultural achievements, it has progressed into a tourist city sponsored by its advantaged geographic location including economic situations. The cities were nice, but it looks like the village only, I cannot see any malls over here. Likewise, we explore a few more places and had a snack in between and water facilities were also available. While they were explaining everything about a specific place in detail which was appreciable and worth knowing how they have work on it.
Then we went to explore the film studio in Nanhai city. The Nanhai Film plus Television Town is established in the South China Taoyuan Tourist Resort. It is a filming stand directly under the authority of CCTV. Several films also television hits are filmed here, including "The Romance of the Three Kingdoms" also "Taiping Heavenly Kingdom"  it was an amazing spot to come and see, the old town Hong Kong streets are fab plus the live shows are unreal, while Chinese movies are made here in past, so it good to explore everything over here and how they made it. We all spend a couple of hours over here and then its dinner time almost.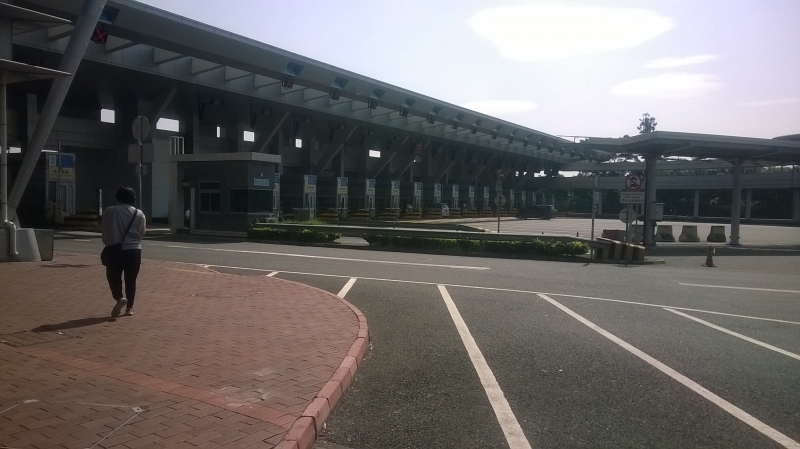 So, they took us for the dinner at a nice restaurant, I didn't remember the name but the food was good and after the busy schedule of a whole day traveling and exploring the places, all one wants a tasty food along with nice sleep. After done with dinner and of little conversations with my co-travelers, we all went to the hotel and went to sleep. This was the end of the day and yes do check the pictures on my blog page, it was a nice place to visit. Thank you!