05th June 2018 / Last day of our trip in Bhutan, took some pictures from the hotel balcony and visited the local market.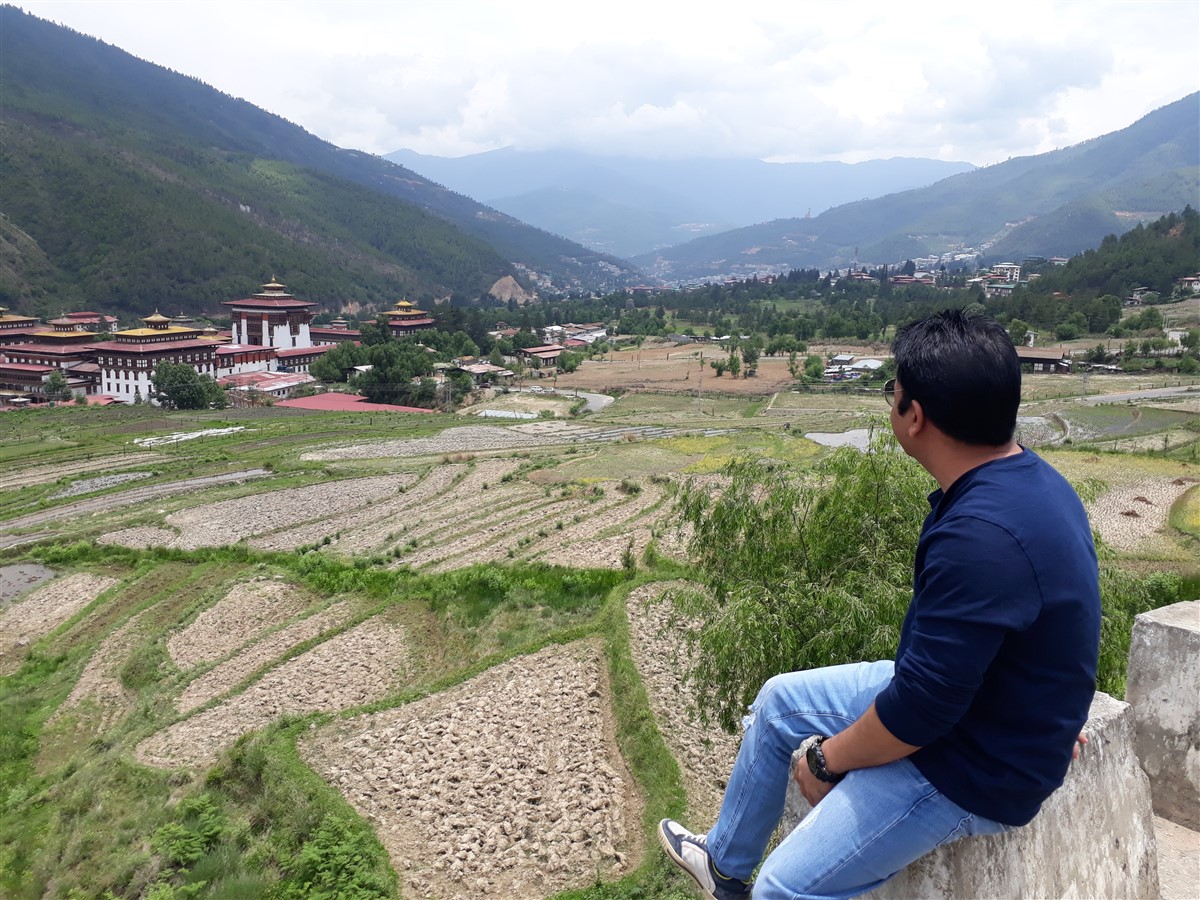 My Walking Story :
This was the last day of mine at Paro in Bhutan, we all wake up lazily in the morning with the beautiful view of the surrounding that makes my heart feel happy. I had click pictures of sceneries and hotels one can see it on my blog post. I can sit for more than an hour at such a place along with nature, it's amazing and positive vibe was all over.
By the way, after done with my photography skill me and my friends along with his family went for the morning breakfast in the hotel only. After done with breakfast, we all got ready to explore the local market. As one knows Bhutan is a nation blessed with the scenic beauty of nature plus architectural heritage. Simply beyond that, the country also gives some of the unique handicrafts including authentic items that are excellent to bring along as a memorial. Though Bhutan is quite a limitation in the places to be traveled, the country has plenty of things alike fabrics, statues, books, also handcrafted goods. This makes me more excited to see the local market and excellent work and remarkable stuff.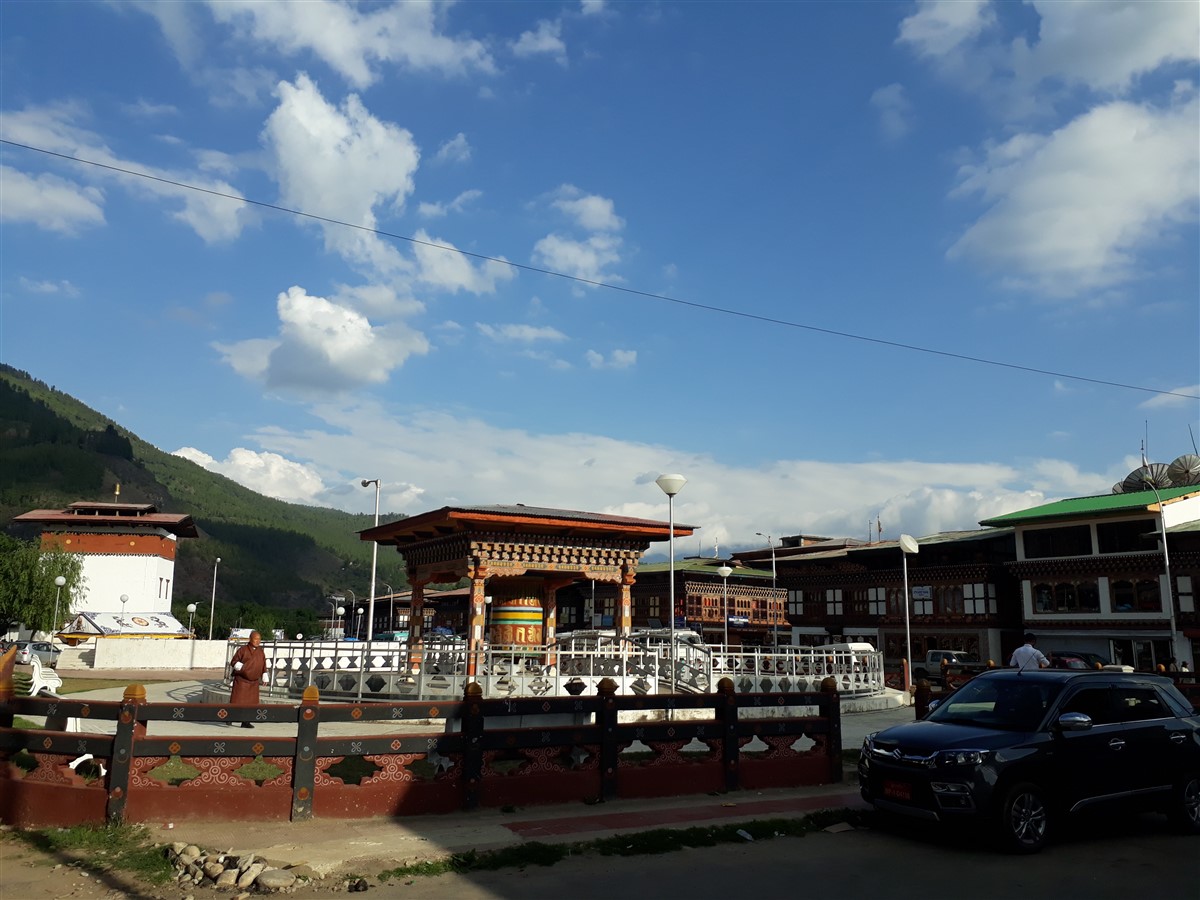 When we reach the market, it was amazing and when I look around, I don't feel like I can stop myself from purchasing, as both the side shops were there. While the handmade things in this market are excellent though expensive plus one can also find many local textiles shops as well. I visit one of a shop where I can see the authentic handmade work that offers like scarfs, bags, shoes, and much more.
Over here only authentic things which are made by the locals are made plus one can see the hard work that is put into it. While there a stall for books as well, if one is interested in reading, great collections of books related to the Himalayas and Bhutan plus fiction and non-fiction books are available. I also found an eatery shop where one can get different types of juices and food, we tried that as well.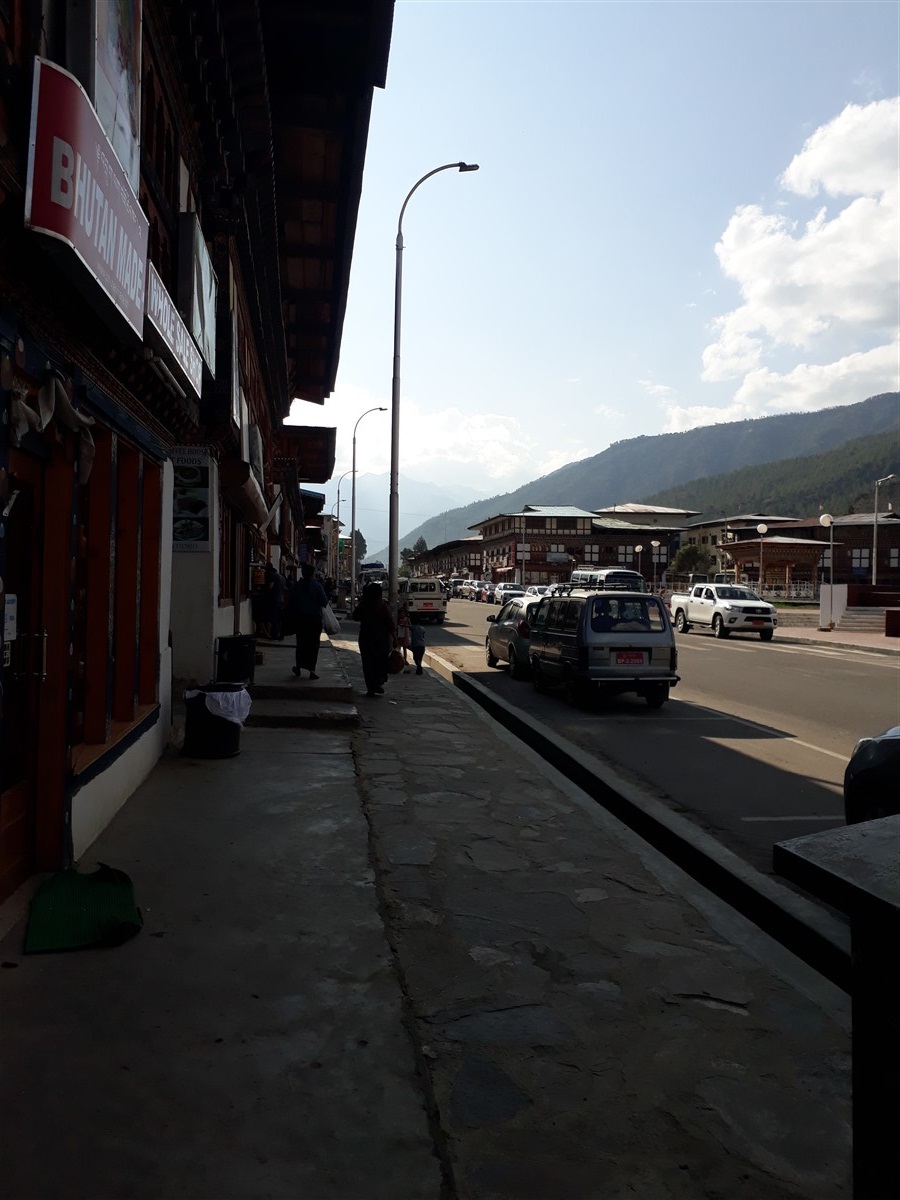 Further, it became lunchtime, so our guide took us to a nice restaurant for lunch. The food was delicious, and the ambiance was nice. We spend an hour over the restaurant and went back to the market to purchase the interesting items we came across. We all purchase a few things from the local market. While we come across one shop name Lama Tshering Dorji's General Shop, it is most famous amongst locals plus monks. This shop carries various kinds of religious items incense sticks, prayer flags, divination dice, also butter lamps. These lamps are traditional, illuminate with filtered yak butter. We could not able to give enough time in the exploring local market as we had an afternoon flight back to Bangkok. After done with all the shopping stuff, he dropped us at the airport in the afternoon and we catch our flight for Bangkok.
This was a superb trip for me as it was there in my bucket list and I feel good that I completed this trip of Bhutan along with my friend which was totally unexpected for me. The saying is there that the things which are meant to be are going to happen no matter what. Basically, I love the trip a lot and taking lots of unforgettable memories with me from here. This was the end of my Bhutan trip, Thank you!