Walking Tour in Flower Power Farm Village : Koh Phayam Island, Thailand (Jul'20)
24th July 2020
During my trip to Koh Phayam Island, Thailand. I spent one night at Flower Power Farm Village. You will find yourself surrounded by jungle trees, flowers, vegetables, and fruits growing in perfect harmony.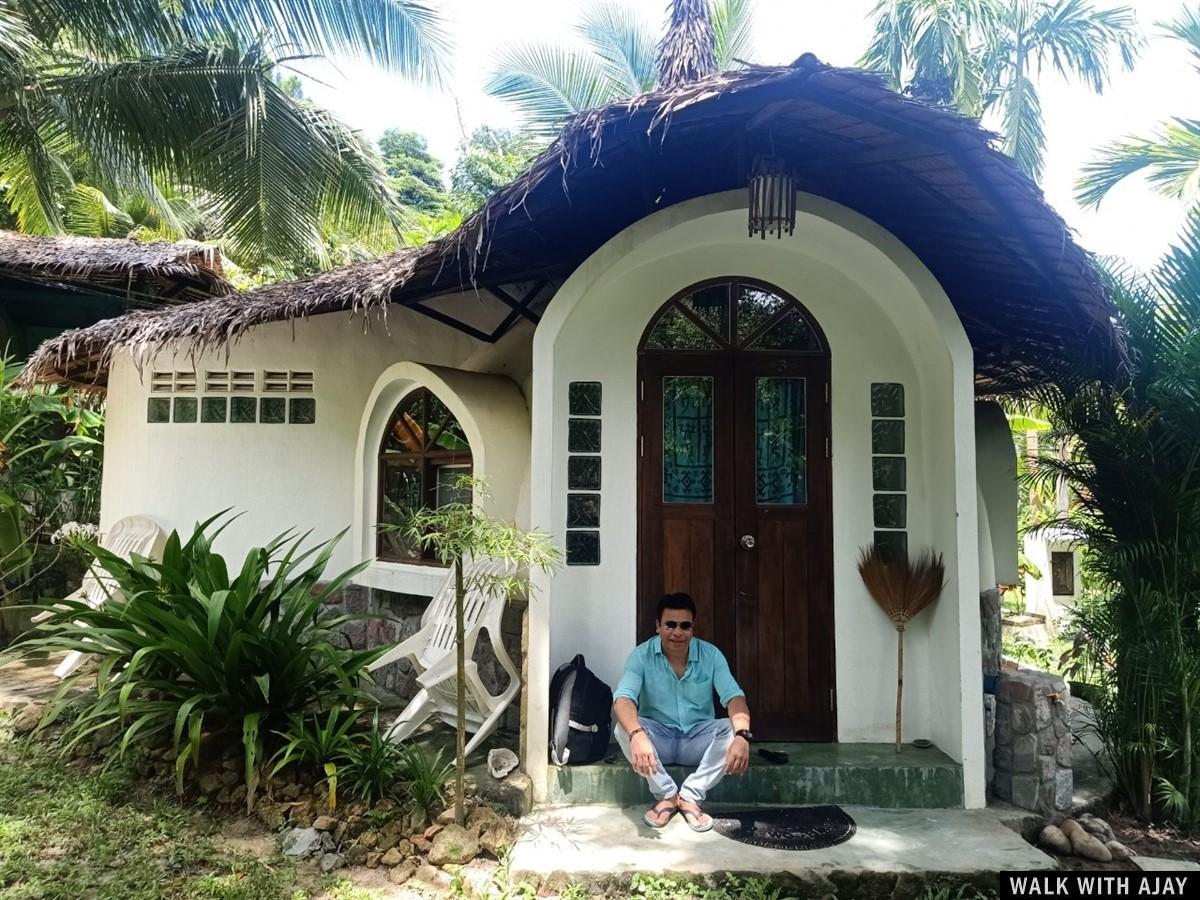 Flower Power Farm Village is located in a bloomy tropical garden at just a few steps from the beautiful Aow Khao Kwai (Buffalo Bay) in Koh Phayam Island, Thailand. The dome-shaped bungalows and the comfortable glamping tents are located in a good care jungle atmosphere, with a private garden that grants a special peaceful feeling. We also offer a cozy guesthouse with 6 rooms for a cheaper price but the same features. Enjoy our multicultural restaurant and pizzeria that offers a fine selection of Italian, Myanmar, and Thai homemade cuisine with an additional special Vegan menu. A Mini Market with all you might need for your stay and fresh fruits and vegetables is located in the village.
You will find yourself surrounded by jungle trees of Koh Phayam Island, flowers, vegetables, and fruits growing in perfect harmony. Our "Farm Village" offers the sensation of living on a country farm because all around we have vegetable crops and fruit trees such as bananas, mangoes, papayas, jackfruits, etc…
The ecological offer is completed with clean energy produced by our solar system. Relax and enjoy our special Thai massage, traditional Thai bamboo tattoo, and let the nail art waxing studio take care of you in the unique jungle atmosphere of Koh Phayam Island.
Chill out or explore the island on a rented motorbike directly at the village, enjoy the outdoor activities and make sure to be by the beach of Koh Phayam Island at sunset time!
The gorgeous little Koh Phayam Island is truly the undiscovered pearl of the Andaman Sea with long white sandy beaches, clear blue sea, coral reefs, it's the perfect place to really get away from it all. The two main bays are Aow
Yai, the sunset bay, and Aow Khao Kwai-(Buffalo Bay). Both bays have long curving white sandy beaches. If you get bored of the beach life then there's always the inland experience. Ko Phayam island has lots of good mini hikes into the hills, forests, and jungle.
Koh Phayam Island, kangaroo shaped small island, 35 Km from Ranong, opposite Burmese St. Matthew's Island is the main tourist spot in Thailand Ranong province. Koh Phayam Island is only 10 km long and 5 km wide with a population of around 500 people. Ko Phayam Island is still surrounded by a natural environment. Small roads without cars – just motorcycles and bicycles for cruising around. Electricity is delivered by solar energy as well as private generators.
Watch Video