Day 1 – We Visited Wat Chulabhorn Wanaram Temple in Nakhon Nayok : Thailand (Jul'23)
Day 1 – We hired a taxi from Bangkok to Nakhon Nayok City @ 1200 THB, it's approx 110 km from Bangkok. We started our journey around 11 am from Bangkok. We reached around noon and we picked up our rented motorbike @ 250 THB  / per day for 2 days to start exploring Nakhon Nayok.
There is no easy way to rent a motorbike in Nakhon Nayok, so please make arrangements in advance. There are no shops to rent. I found after lots of research one guy number. His name is Mr. Uan and his phone: 0814917662 He is a very busy man 🙂 and keep in touch with him until you reach Nakhon Nayok.
Nakhon Nayok City is the capital of Nakhon Nayok province in the central region of Thailand. The city covers Tambon Nakhon Nayok and parts of Tha Chang, Ban Yai, Wang Krachom, and Phrom Ni of Mueang Nakhon Nayok district. In 2006 it had a population of 17,385. It lies 116 km northeast of Bangkok
Lunch at Local Thai Restaurant in Nakhon Nayok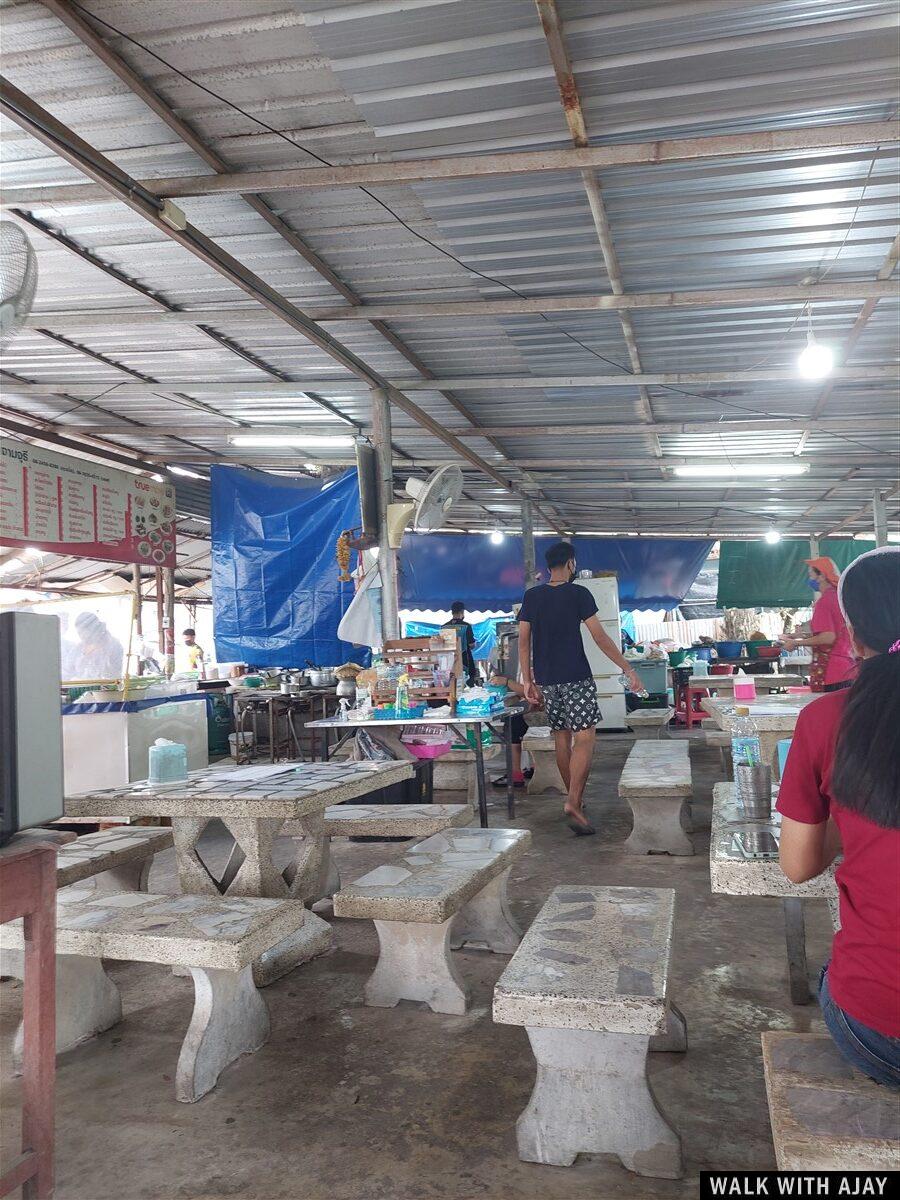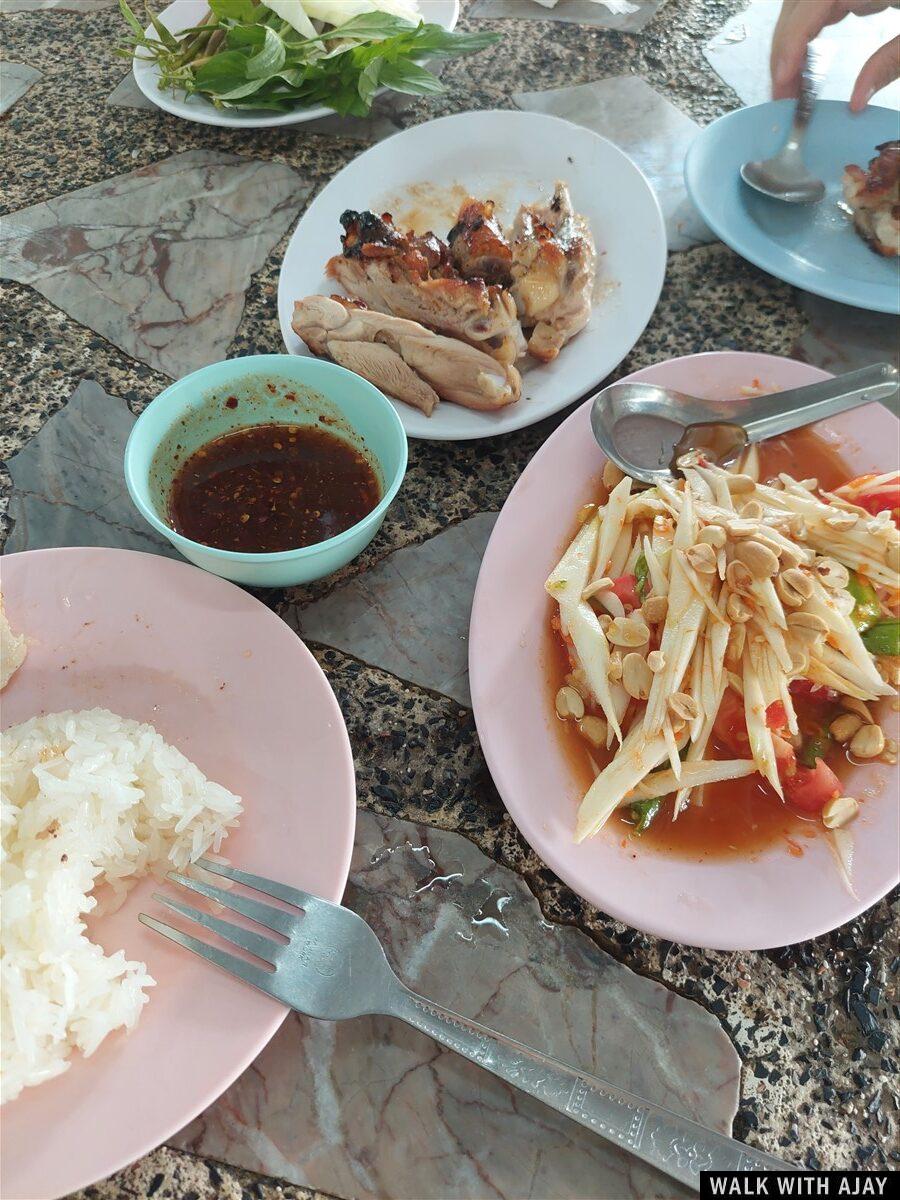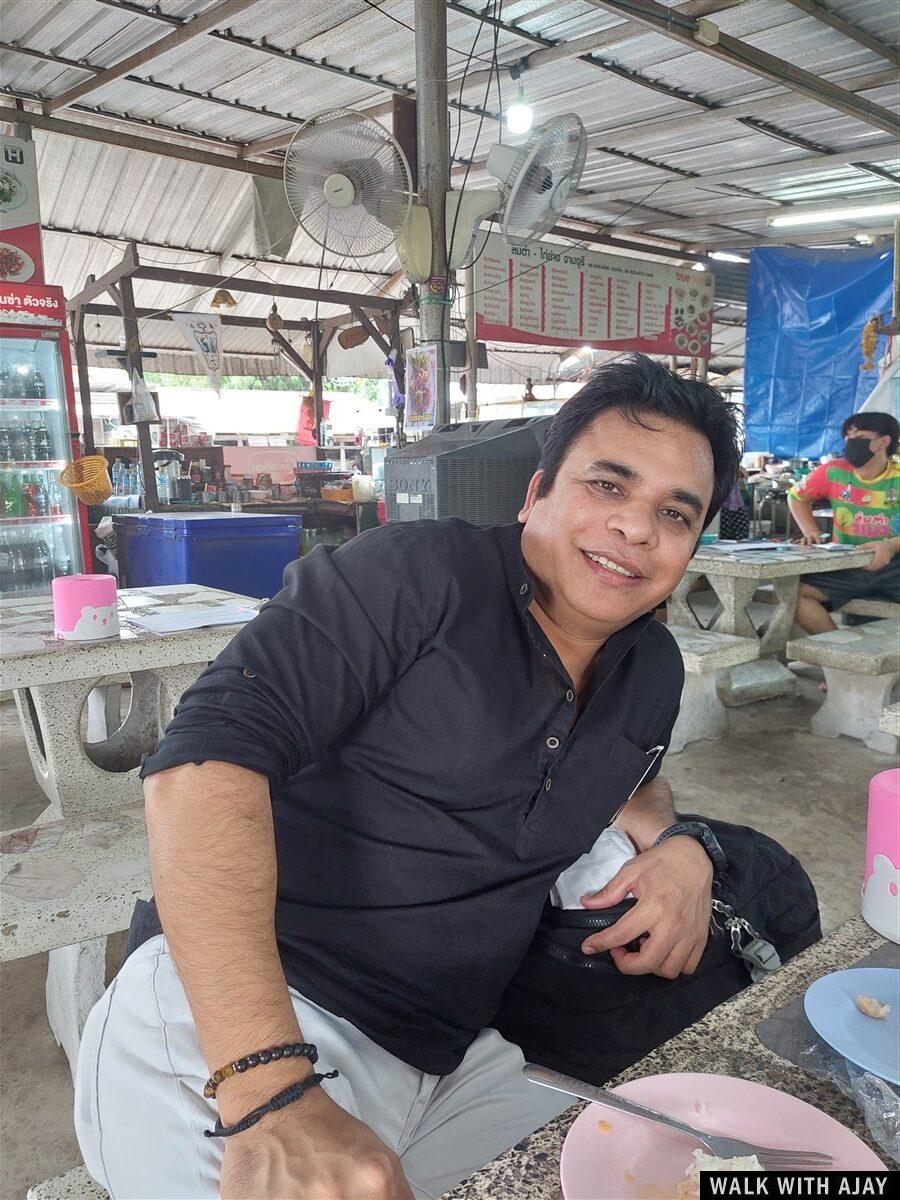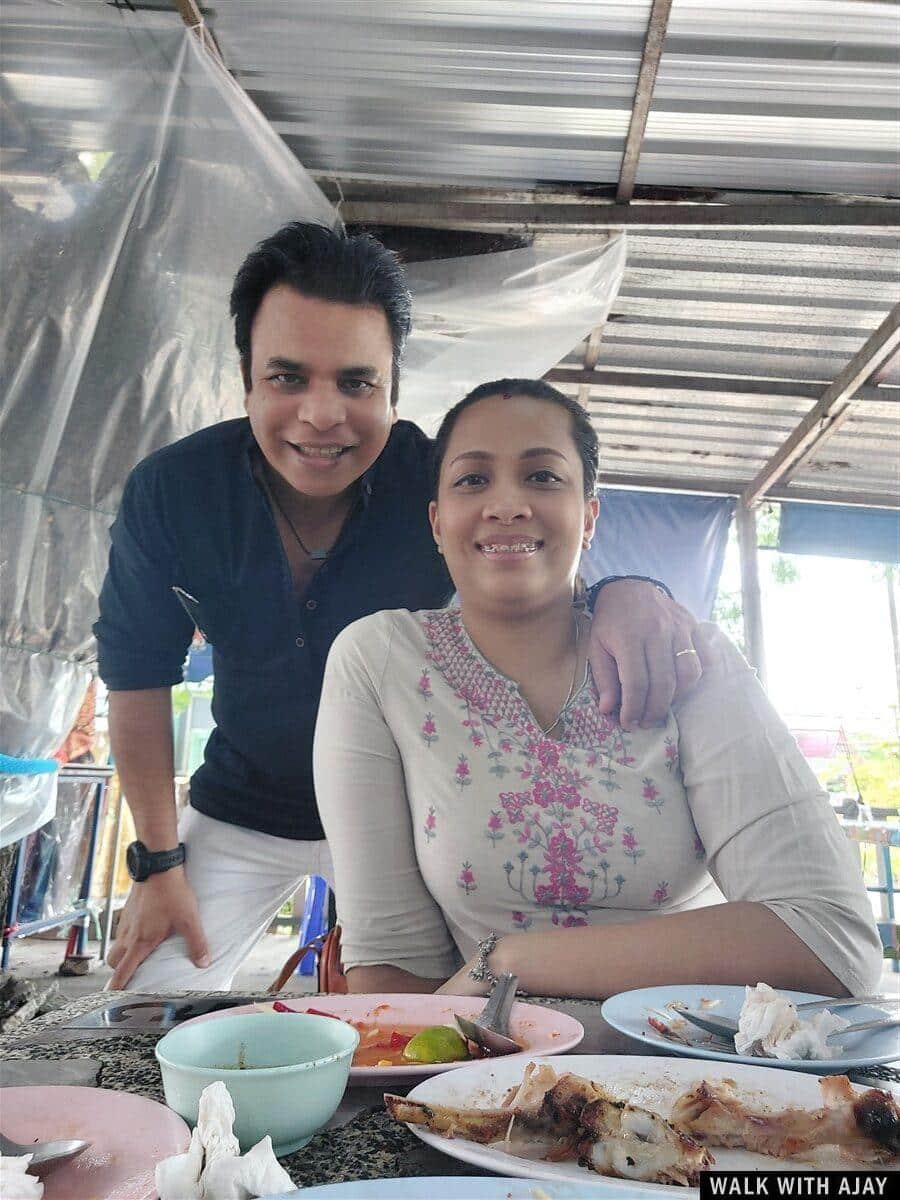 Then We Checked Into Wangyao Riverside Resort
https://www.facebook.com/wangyaonakhonnayok/
We made a last-minute booking via our Facebook Page. The hotel is approx 18 KM from the city. I recommend staying in that area. Because all the sightseeing is around. There are lots of resorts, which you may not find on Agoda or Booking.com, but can search your Facebook page OR just drive around. Hotel room 1200 THB / Per night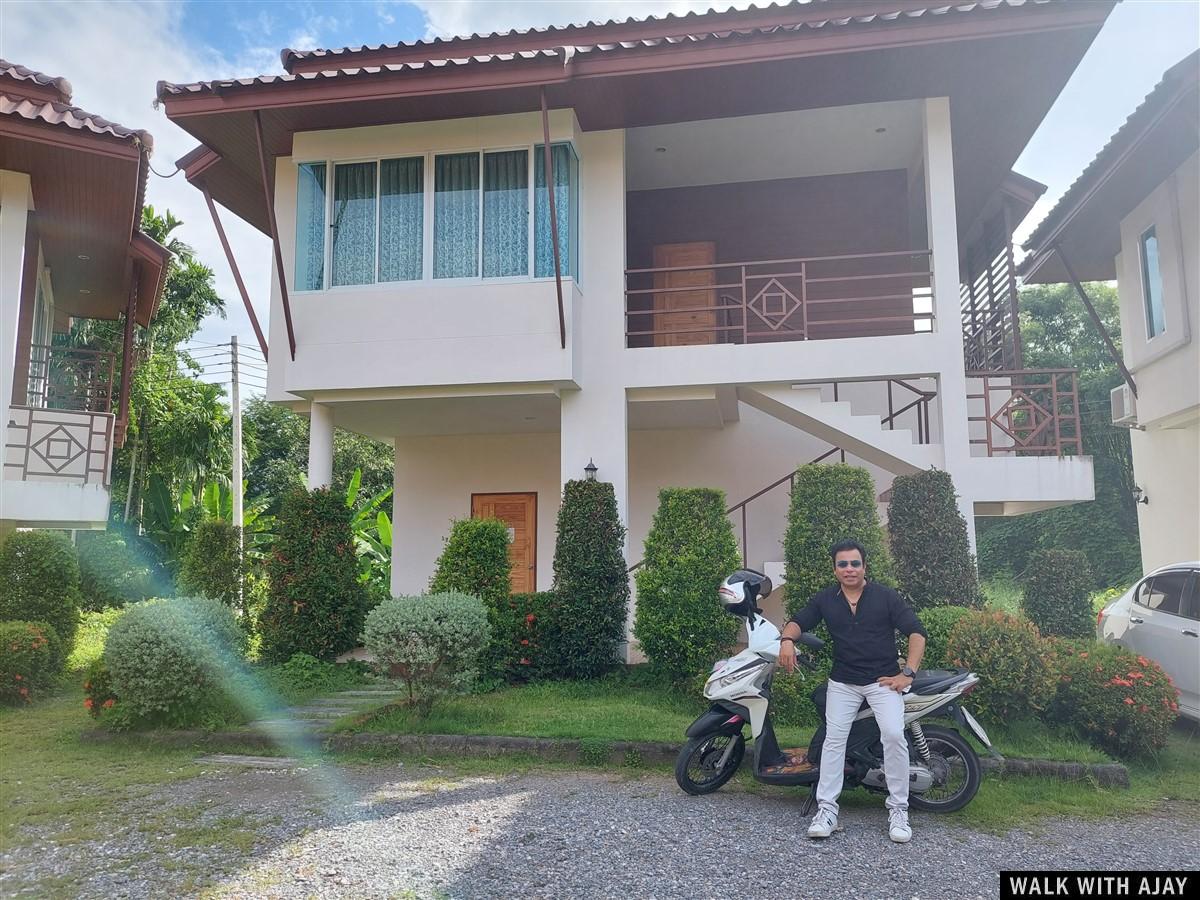 Then, I Ride a Motorbike to
Wat Chulabhorn Wanaram Temple
Ornate red & golf Buddhist prayer halls are accessed through a long tunnel of gigantic bamboo trees. It took us around a 2-3 hour journey. Google Map


Dinner at Meena Villa
This is a resort, cafe, and restaurant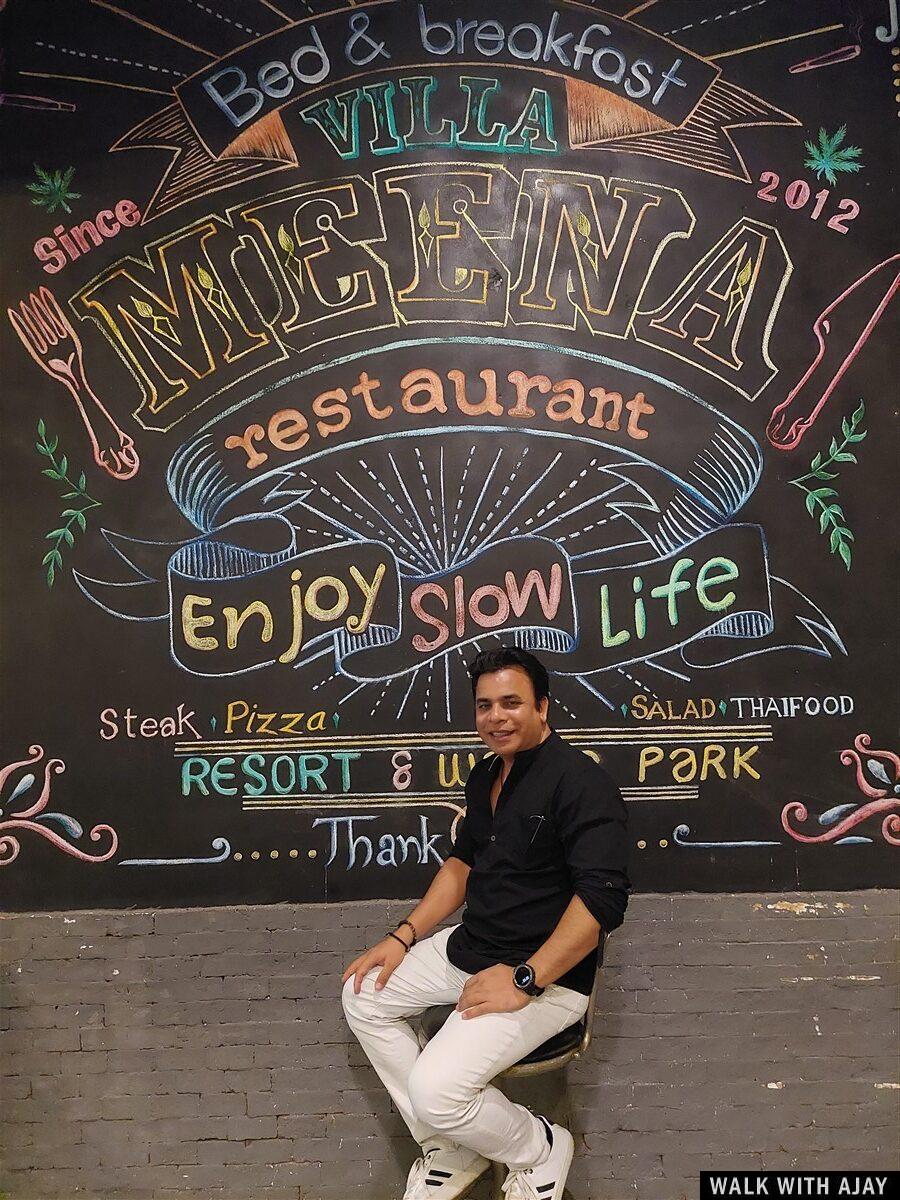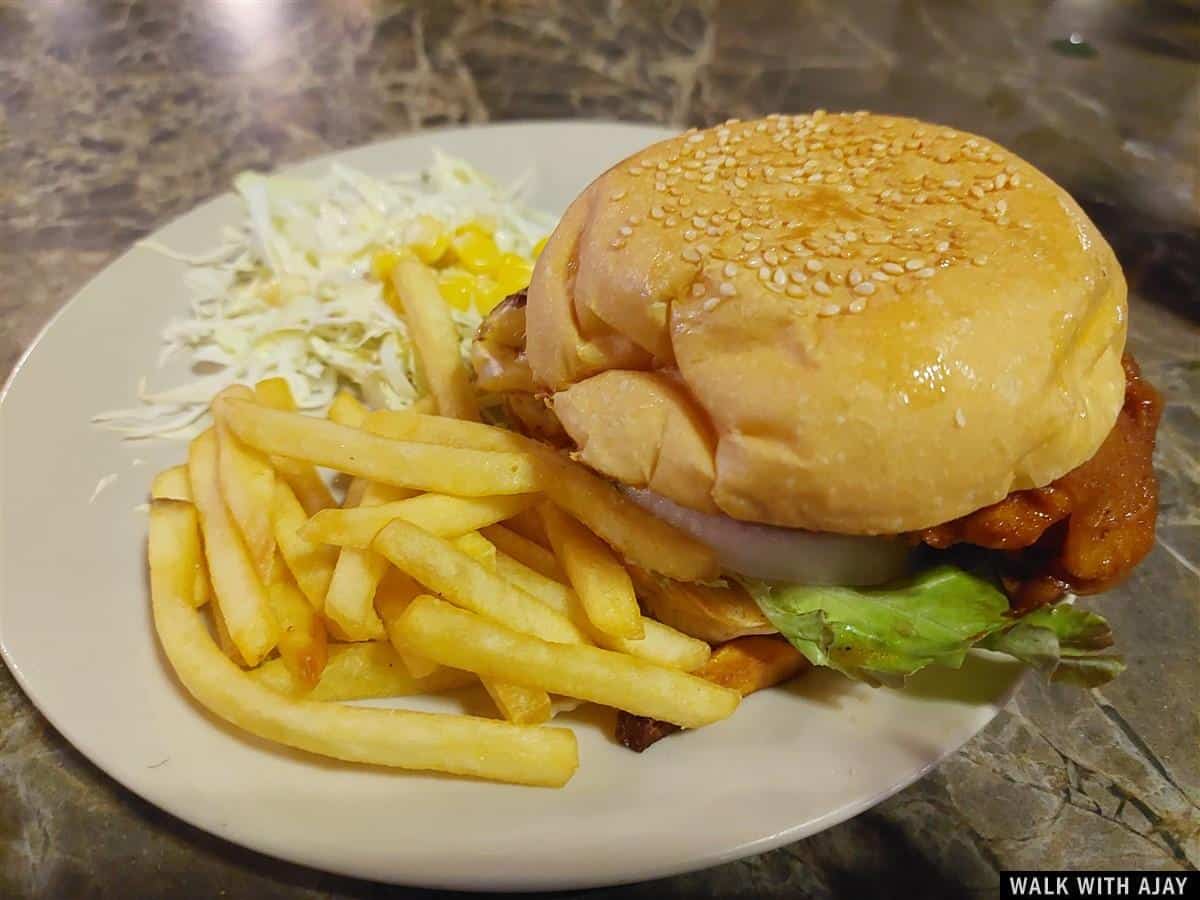 Plan Your travel with us: www.exploringtourism.com