5th July 2020
After lunch, our first destination was Wind Farm in Khao Kho, Thailand. Approx 30 minutes driving from the Rinnapat resort.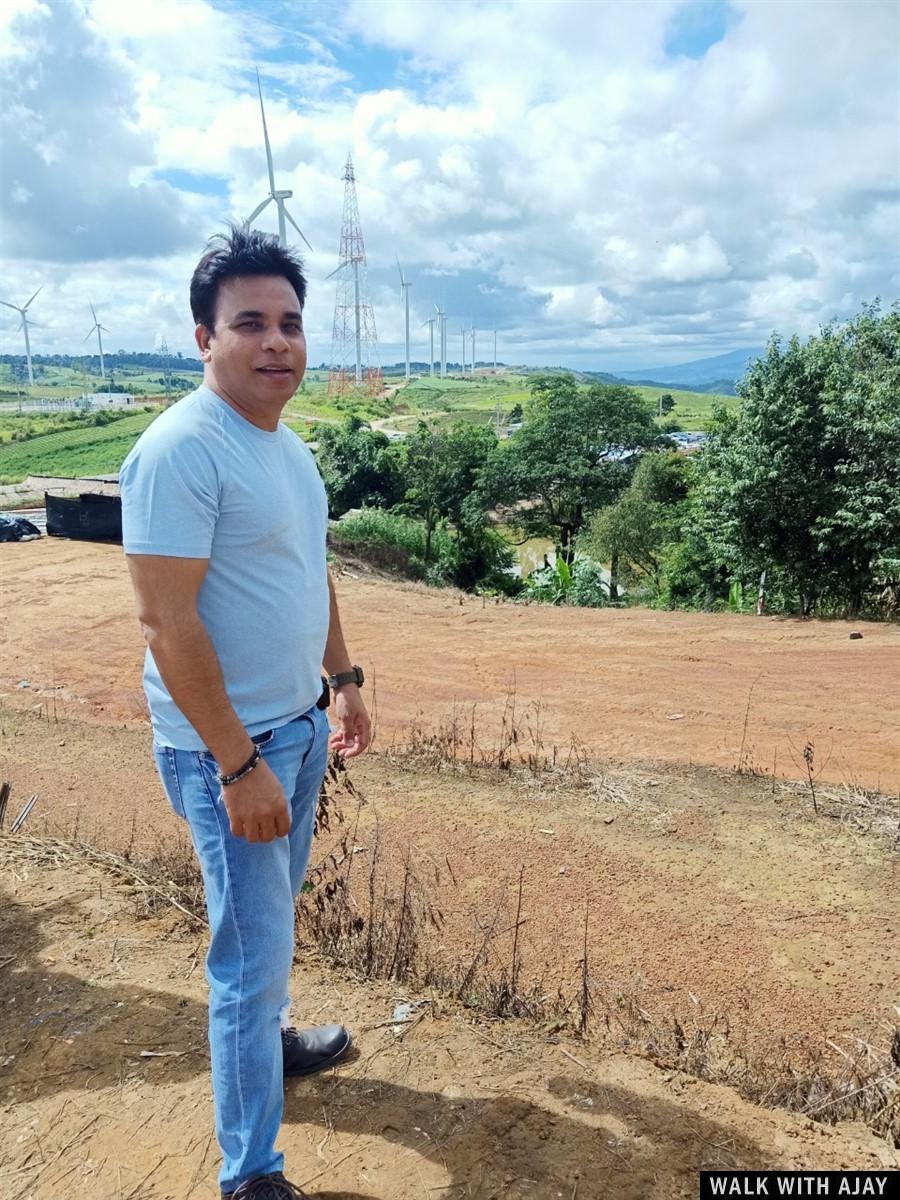 Watch Wind Farm Video, Khao Kho, Thailand
At Wind Farm, Khao Kho, Thailand
See a unique view of the strawberry farm with 100 meters tall windmills as a background at Khao Kho Wind Farm. Tourists can ride a tram for only 60 Baht to get a closer look at each windmill and visit both strawberry and cabbage farms.