This was my first trip to Cambodia in hot weather 🙂
Angkor Wat was first a Hindu, then subsequently a Buddhist, temple complex in Cambodia and the largest religious monument in the world. Angkor is one of the most important archaeological sites in South-East Asia. Stretching over some 400 km2, including forested area, Angkor Archaeological Park contains the magnificent remains of the different capitals of the Khmer Empire, from the 9th to the 15th century. They include the famous Temple of Angkor Wat and, at Angkor Thom, the Bayon Temple with its countless sculptural decorations. UNESCO has set up a wide-ranging programme to safeguard this symbolic site and its surroundings.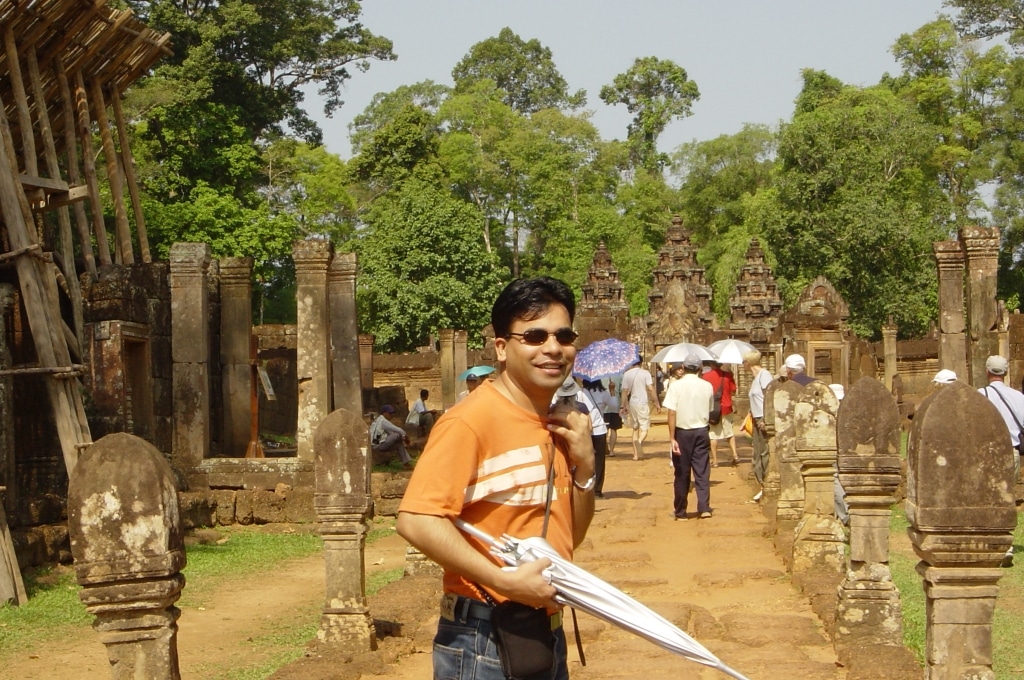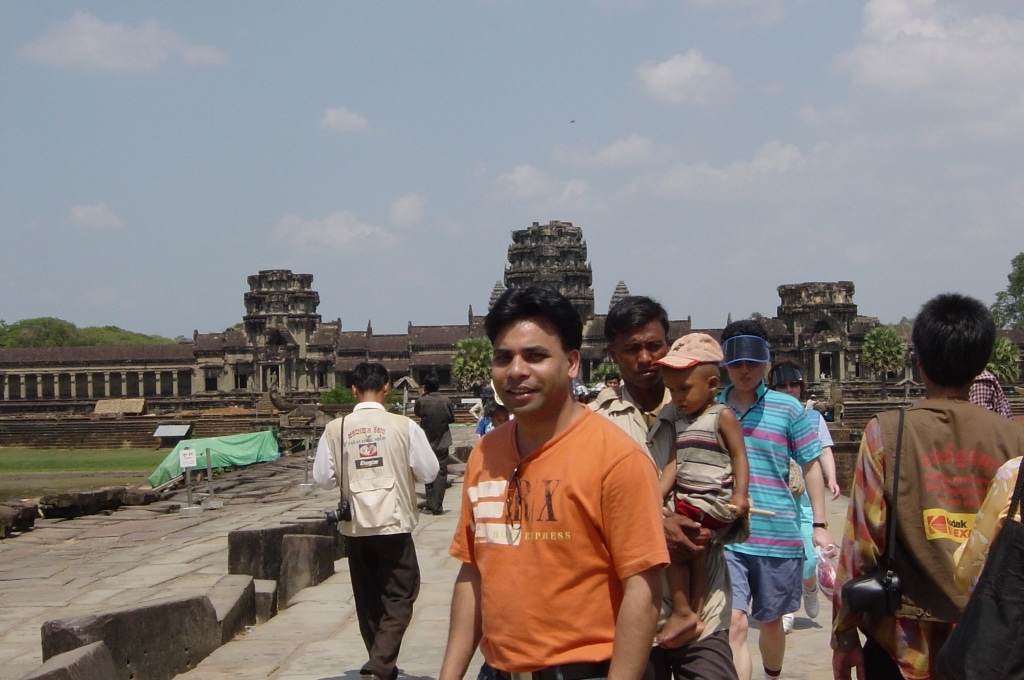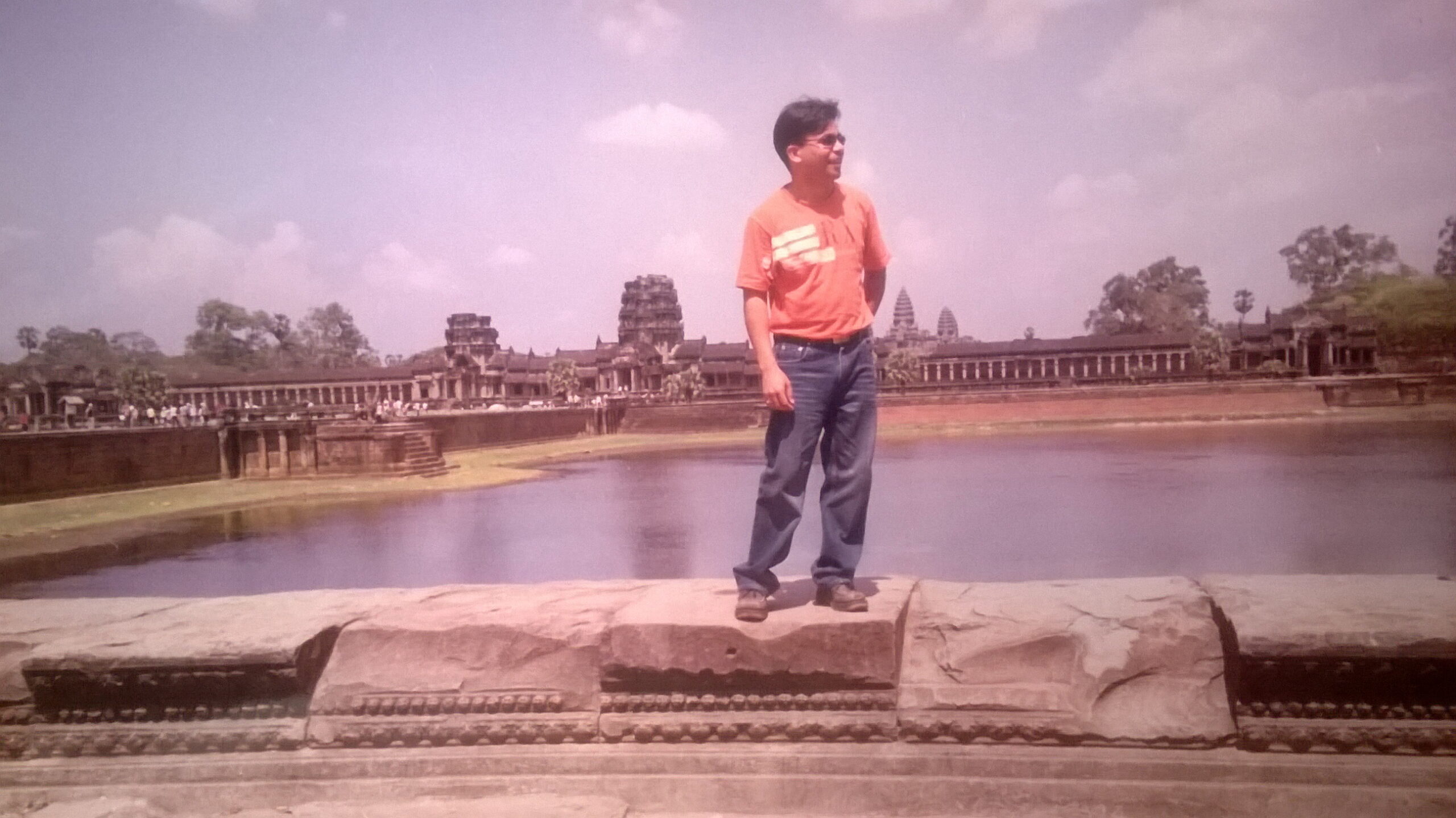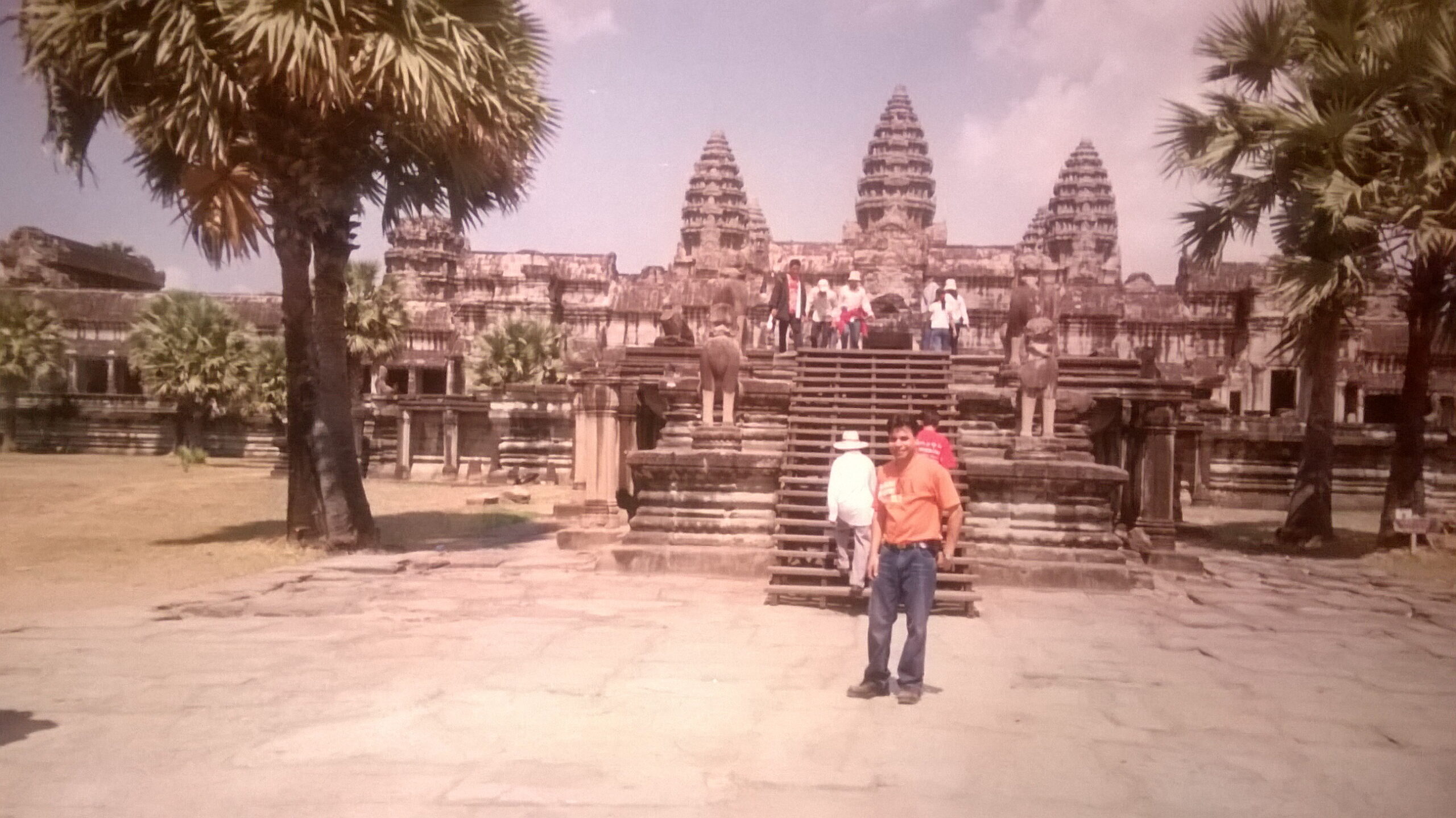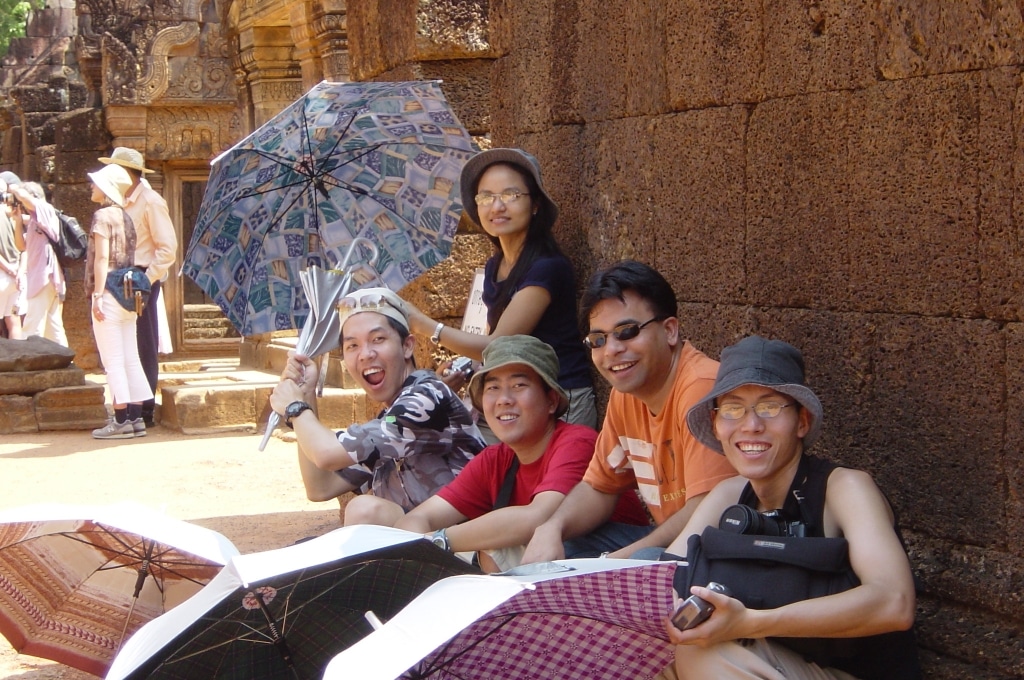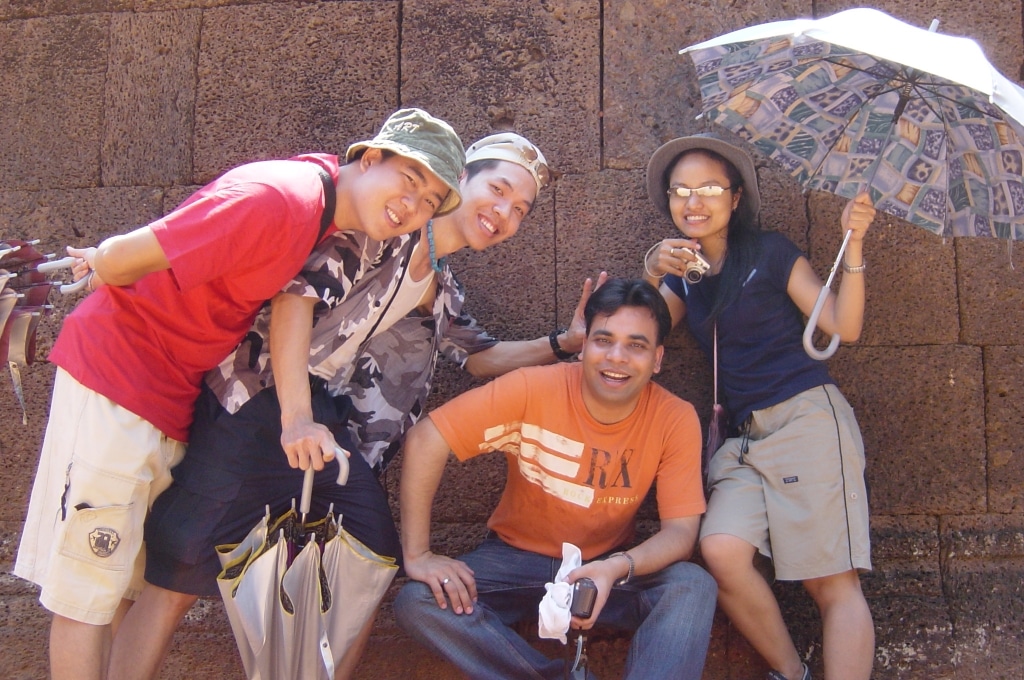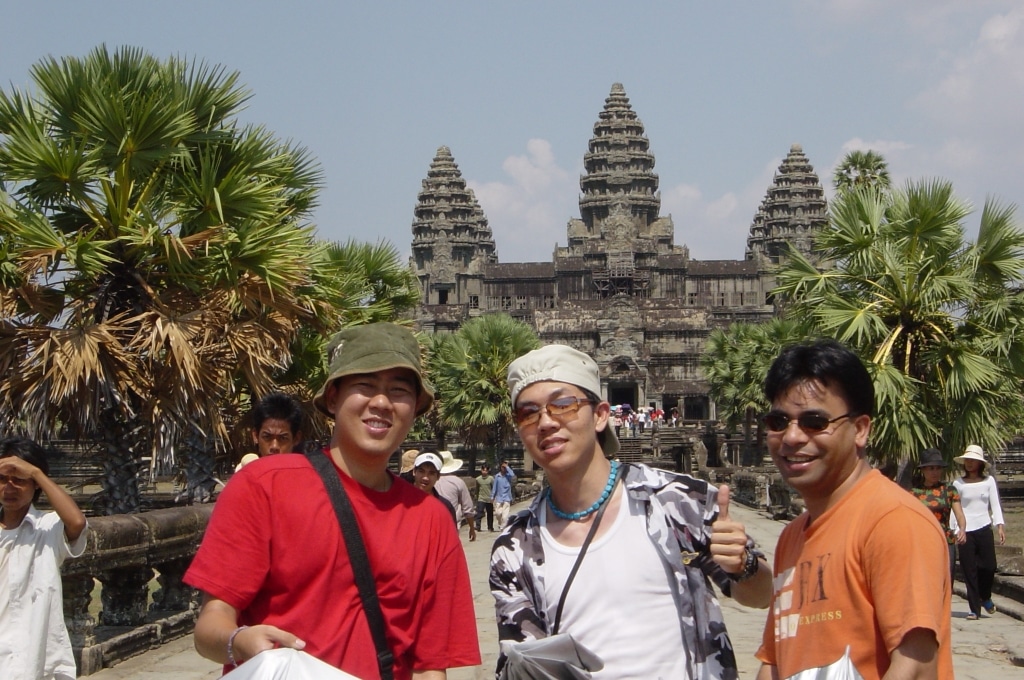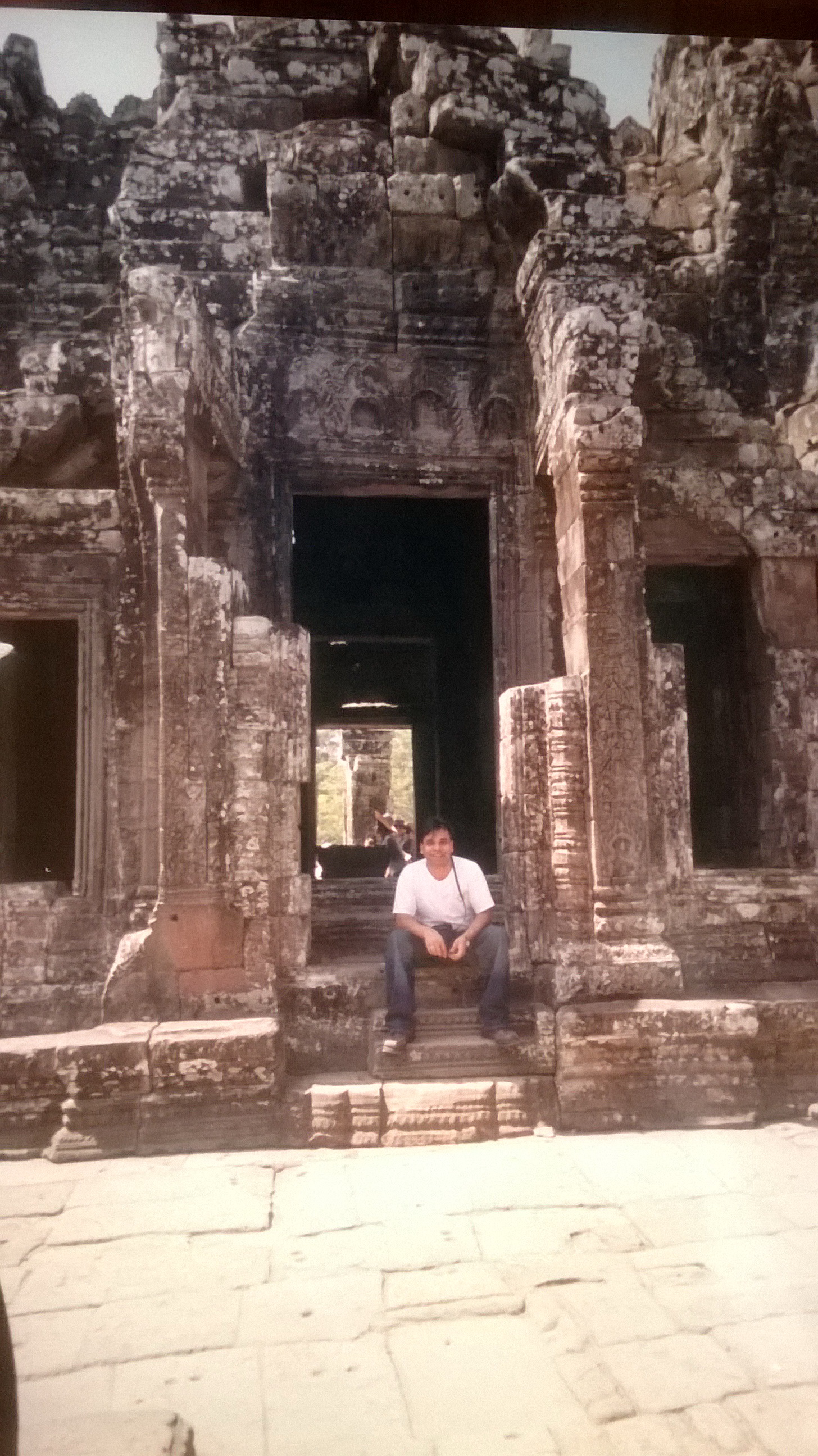 One of very old photo during my trip to Cambodia in 2003. This picture taken with normal camera, that time smart phone was not available I think so. This place is well know Angkor Wat temple. The largest religious monument in the world.