13th October 2019
I visited the Ayutthaya night market also known as Krungsri Night Market. Open every Friday, Saturday and Sunday evening from 5 pm to 10 pm. It is located downtown 400 meters from Wat Si Sanphet. There is also a small night market every evening in Ayutthaya, opposite the Chantharakasem National Museum.  This market represents the old Thai culture. Just for fun take a picture with a Thai soldier, which represent the old history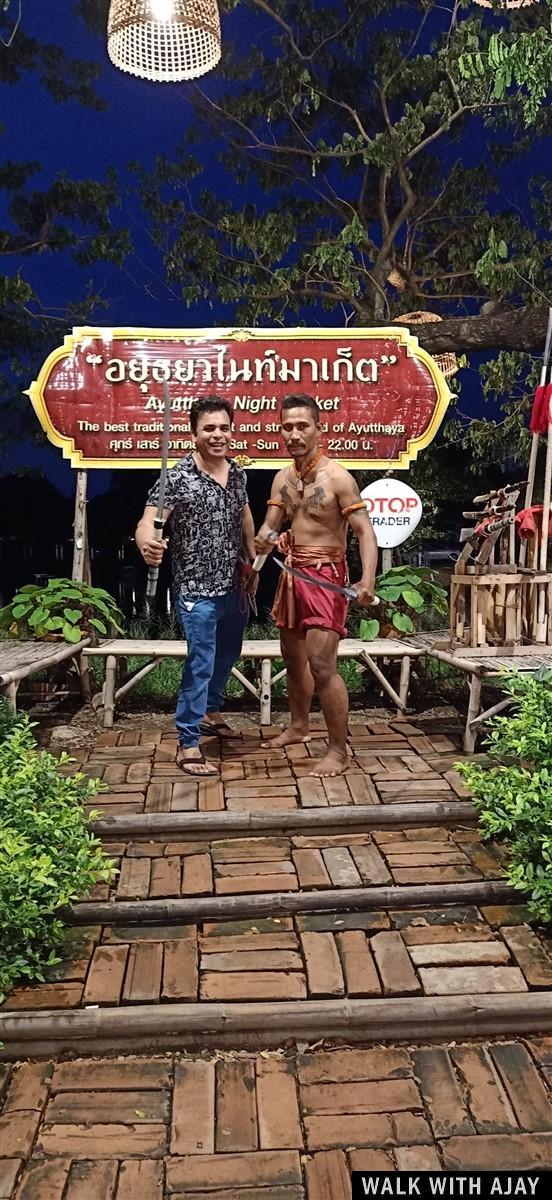 My Walking Story :
As in my previous post, you were aware that the tuk-tuk dropped me at Ayutthaya Night Market in the evening at 6 pm. While there's not sufficient to do in Ayutthaya at night, you can surely tour the city after dark to get another perspective on all the temple ruins. Spot-lit from the ground including comparing with the pitch-black sky, the historical sites appear rather otherworldly – both beautiful and surreal.
Further, this Night Market was built in a parallel way, the vendors or sellers use to wear their local dress kind of their traditional Thai dress, which makes a difference. I can say that every stall has their different concept, I found a stall where the person uses to make a painting of visitors and charges a certain amount for that, so I ask him to make my painting but that was not satisfying according to me still I like it.
Even I clicked a picture with a soldier over there, as they depict what their old time's soldiers use to wear such types of uniforms were there. You can check the photos on my blog. It was fun and I was enjoying. The market was full of lightning along with soothing music. The atmosphere was pretty lovely, lots of stalls including delicious street food. I notice that the yellow color was everywhere and most people have worn that color dress.
One more catchy thing was that the human statue was not even moving a little bit off, they were so professional at their work, I like that very much. So around 2-3 hours I spent in the market, tried some foods, etc. then it was around 11 pm so I hire a motorbike, went to hotel but over there was also a restaurant opened late at night till 2 am which was just near to my hotel, so enjoyed over there as well and finally, in the morning I checked out and went to Bangkok. Don't forget to check the pictures and videos which I made, it was fun.
This was the end of my trip to Ayutthaya, Thailand, I hope you liked it!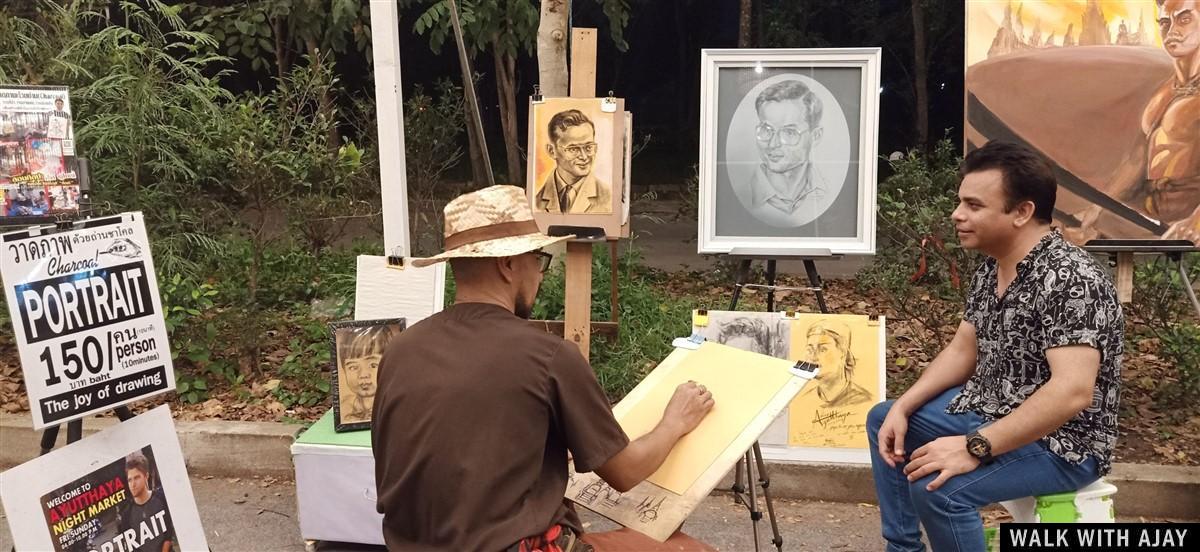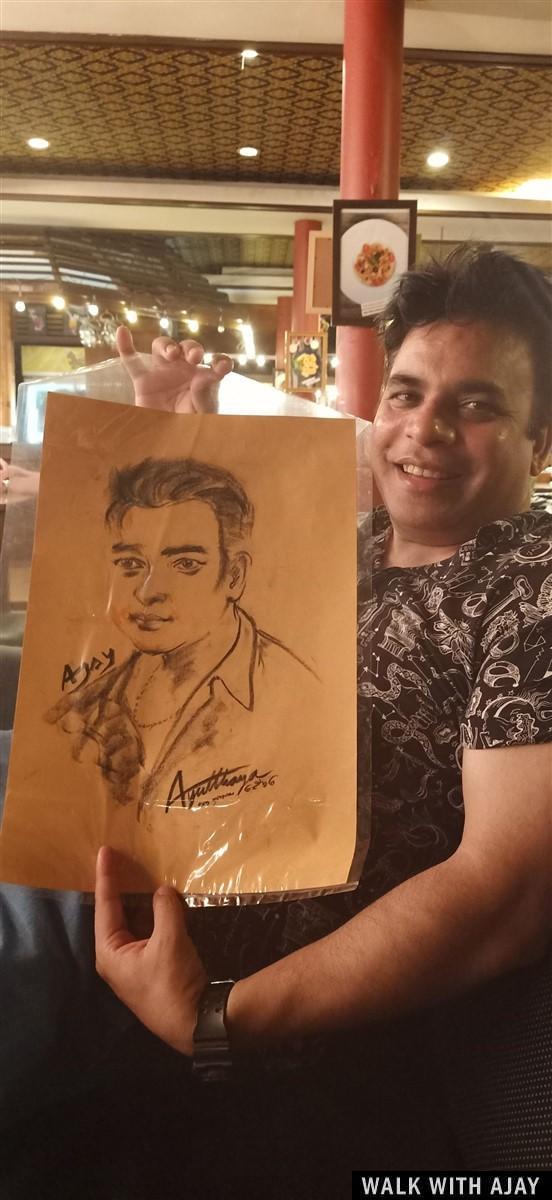 I was surprised these two guys never move, especially the left one. But the right one (Blue Dress) was moving is hand sometimes. Stand like a statue for many hours.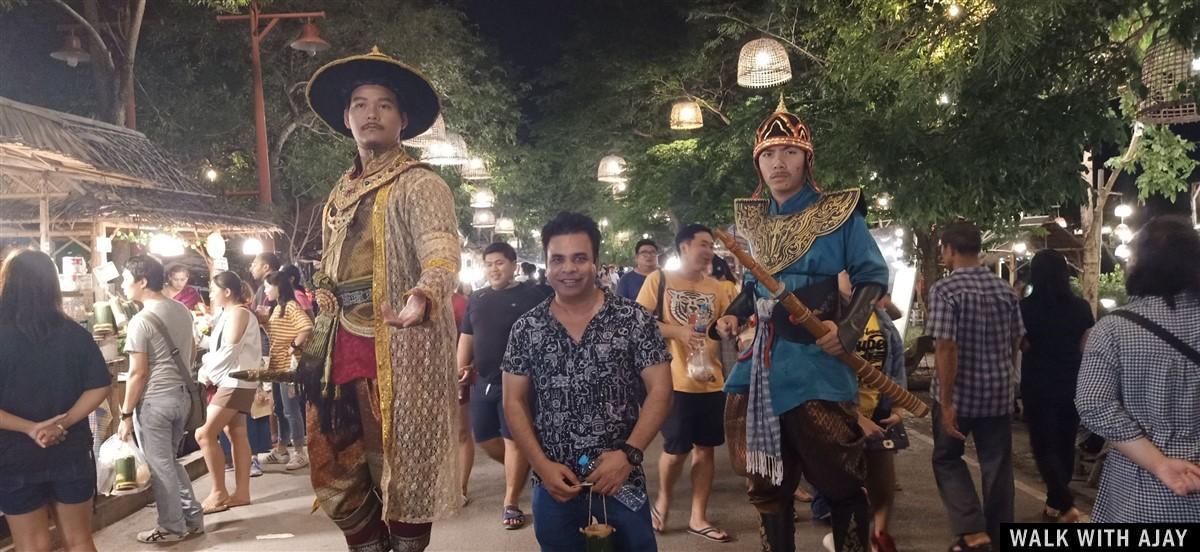 We walk around 2-3 hours in the market. Lots of local food, sweets, and even cultural show. Taken pictures of night market view and purchased some drinks. I kept that Bamboo glass as a souvenir too.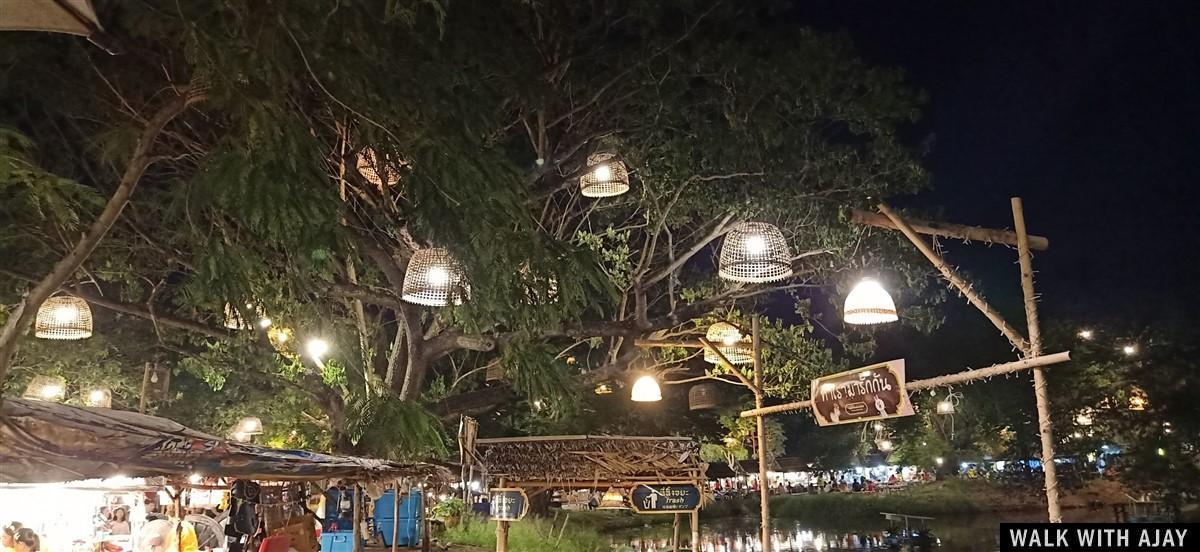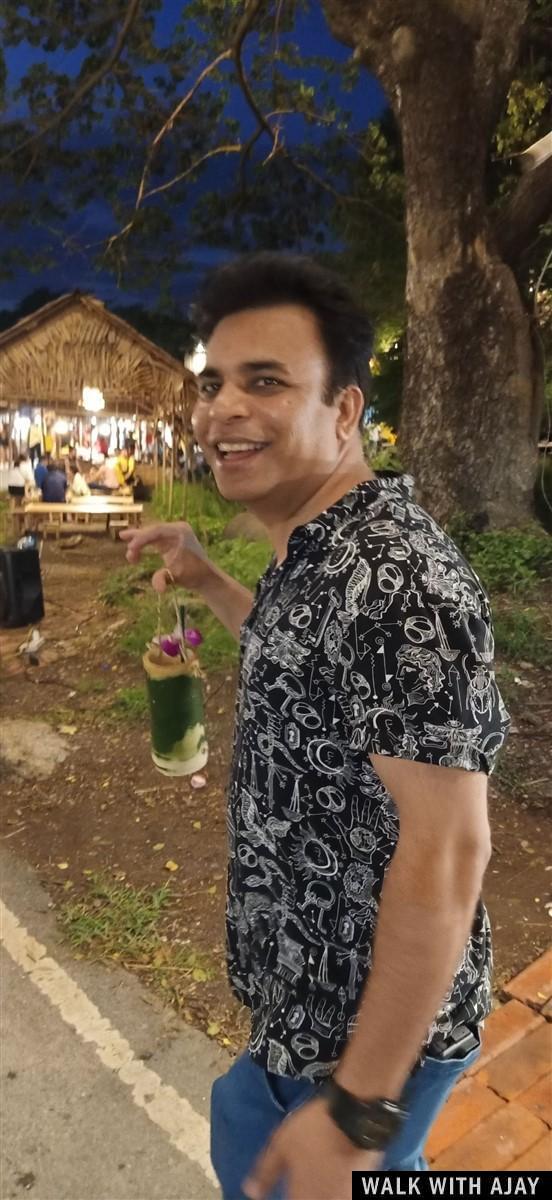 From the night market to the hotel, I paid Tuk Tuk 100 THB. These are the minimum charges for a few KM. Met one Indian guy who was sharing the ride. Very few Indians visit Ayutthaya. Seems to me they do not have much information about this destination. Means I saw on my whole trip only one Indian 🙂
Late-night relaxing at Tony Guesthouse