13th October 2019
I visited the Ayutthaya night market also known as Krungsri Night Market. Open every Friday, Saturday and Sunday evening from 5 pm to 10 pm. It is located downtown 400 meters from Wat Si Sanphet. There is also a small night market every evening in Ayutthaya, opposite the Chantharakasem National Museum.  This market represents the old Thai culture. Just for fun take a picture with a Thai soldier, which represent the old history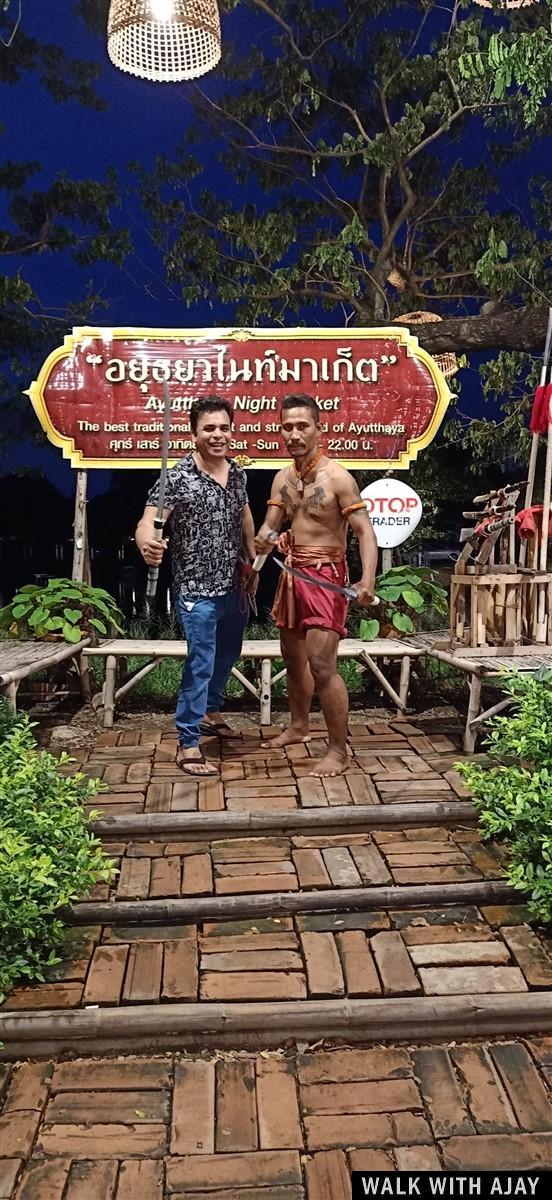 After visited most of the temples Tuk Tuk guy dropped us at the night market. The guy was very friendly and I paid him 400 THB for the full day to show us around Ayutthaya.
First time in my life, I want to have my portrait, he charged me 150 THB and he sketches within  30 minutes. In the end I don't think its 100% me. Hahaha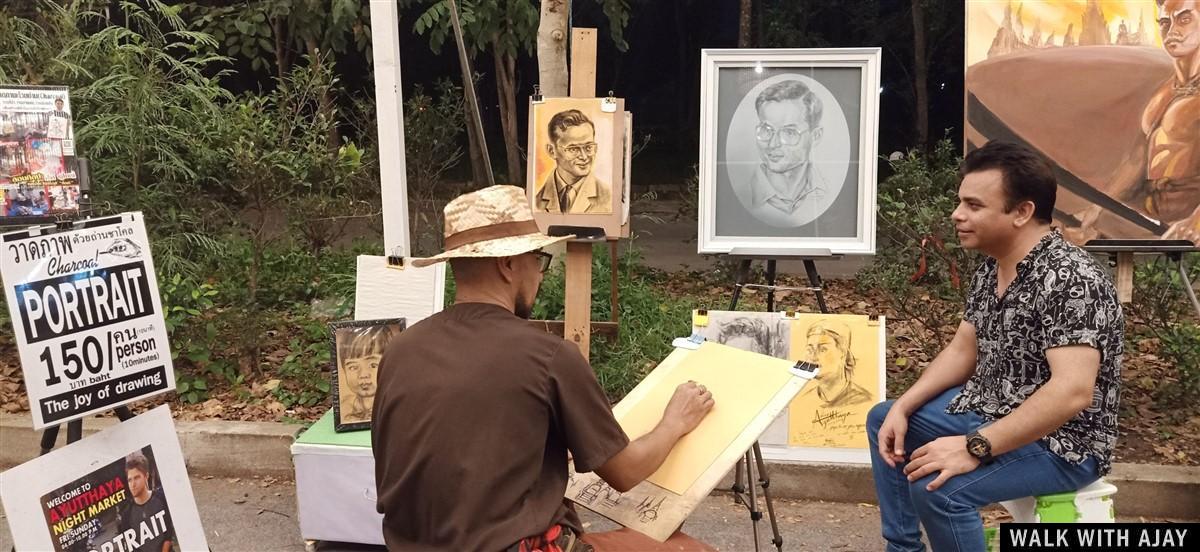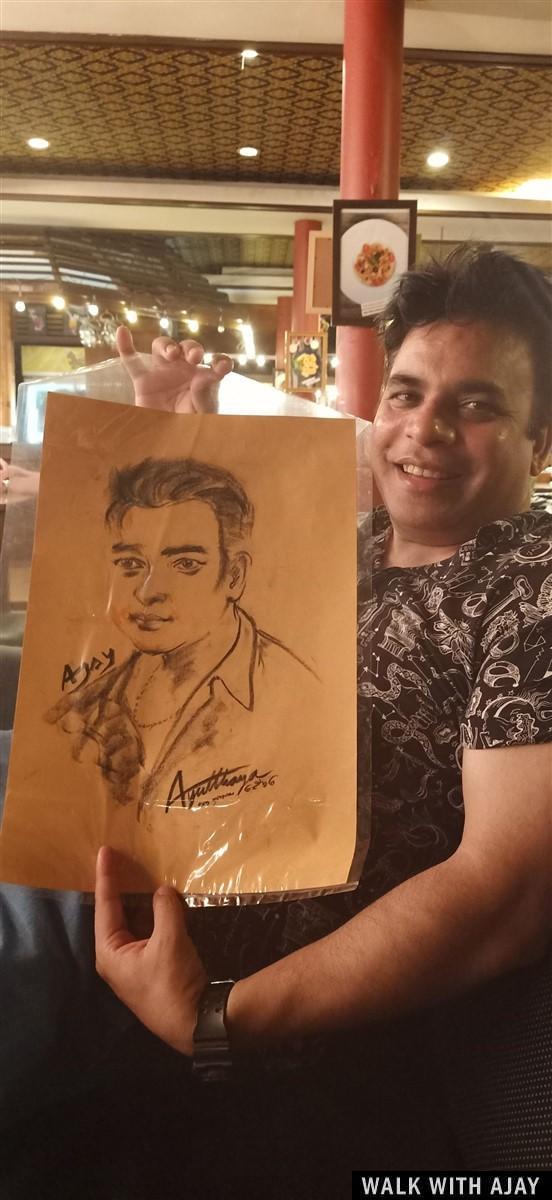 I was surprised these two guys never move, especially the left one. But the right one (Blue Dress) was moving is hand sometimes. Stand like a statue for many hours.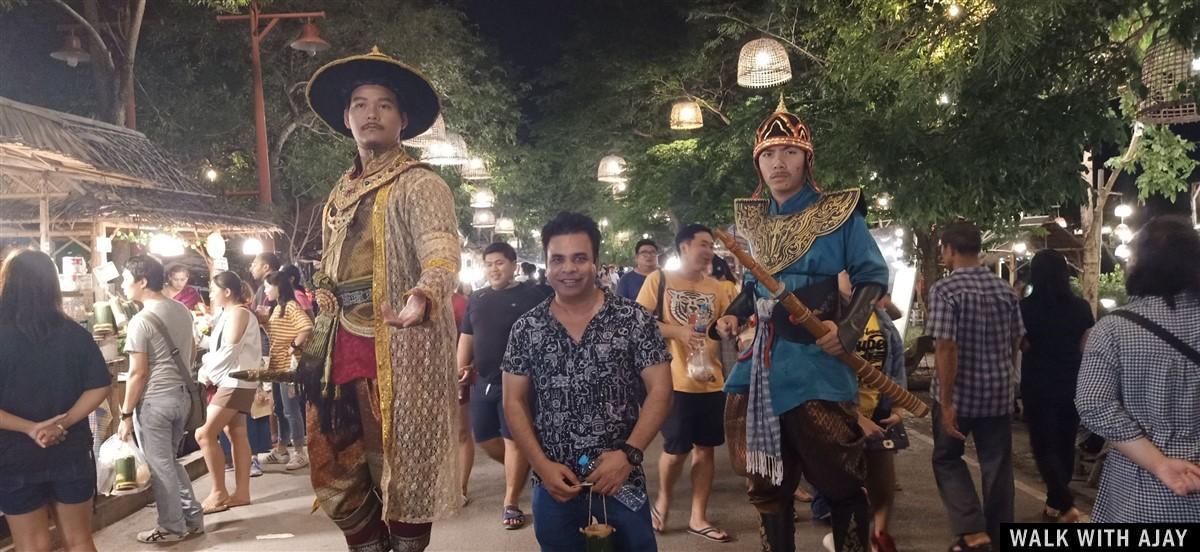 We walk around 2-3 hours in the market. Lots of local food, sweets, and even cultural show. Taken pictures of night market view and purchased some drinks. I kept that Bamboo glass as a souvenir too.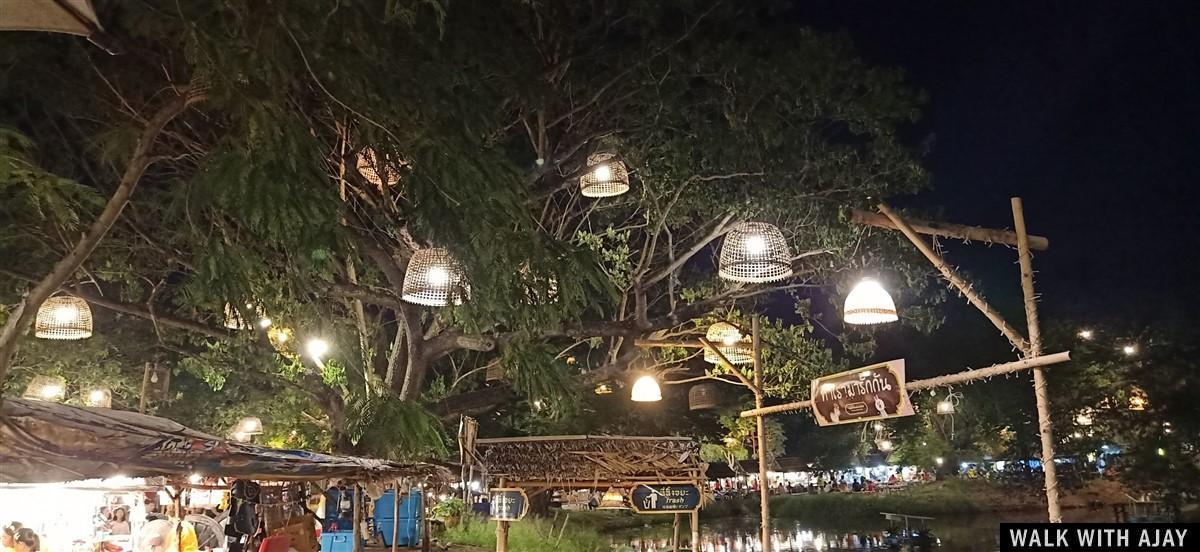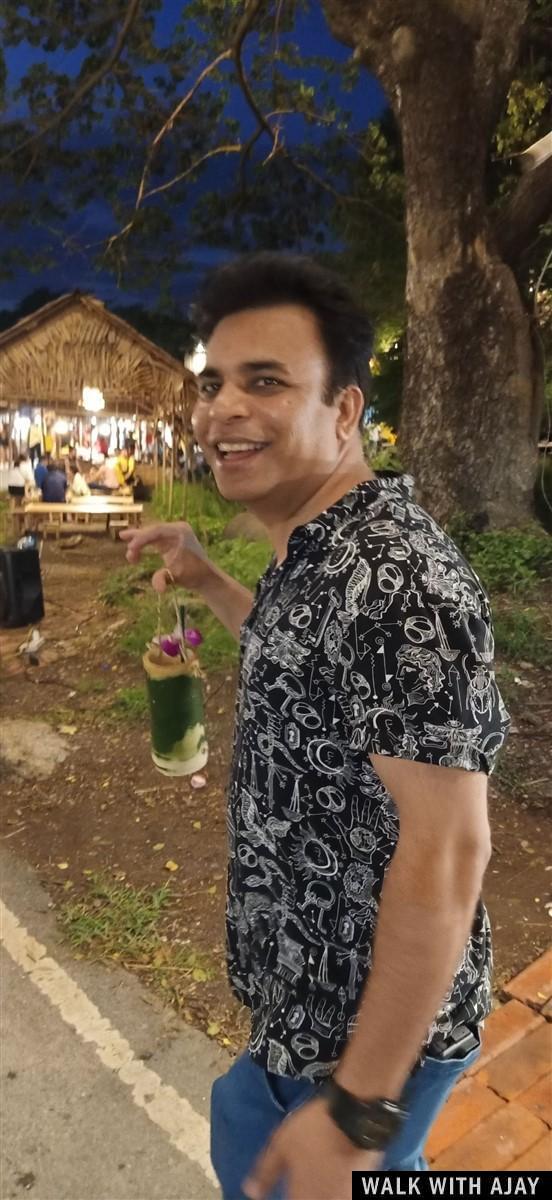 From the night market to the hotel, I paid Tuk Tuk 100 THB. These are the minimum charges for a few KM. Met one Indian guy who was sharing the ride. Very few Indians visit Ayutthaya. Seems to me they do not have much information about this destination. Means I saw on my whole trip only one Indian 🙂
Late-night relaxing at Tony Guesthouse