Visited Chilaw @ 15th December 2018 on the way to Kandy and visited Sri Munneswaram Devasthanam & Manavari Kovil temples.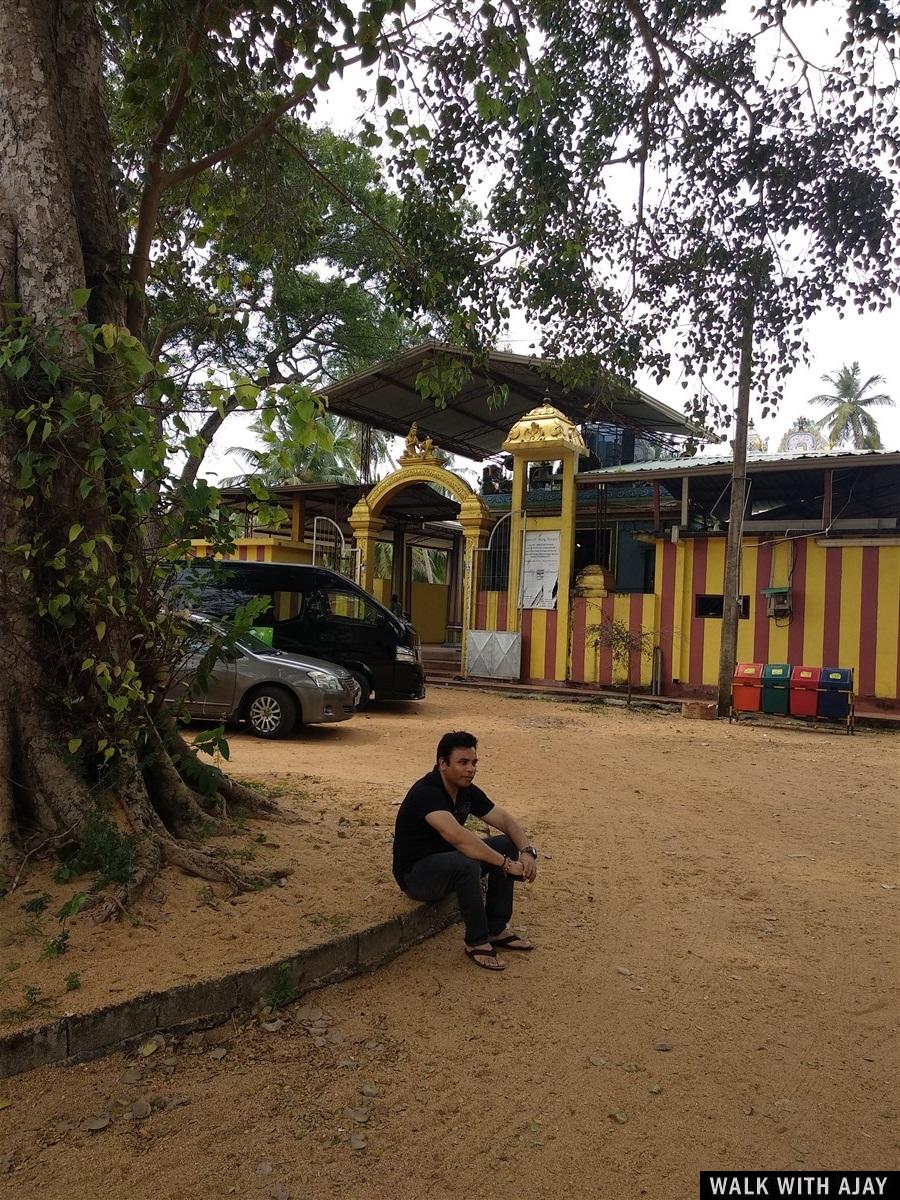 Chilaw
is a large town in Puttalam District, North Western Province, Sri Lanka. It's governed by an urban council. The town is located, 80 km away from the capital Colombo via Negombo.
Sri Munneswaram Devasthanam
Among the renowned Siva kovils which emerged in various parts of Ilankai, Munnicuvaram kovil at Cilapam in the western part of Ilankai was prominent and extolled as a kovil of great antiquity. The presiding deity is called Śrī Munnainathar ('Lord of antiquity') and the goddess is Sri Vativampika Devi ('goddess of beautiful form'). Munnicuvaram being a great Saiva shrine became a centre of highest devotion where people of various categories paid homage to the presiding deity.





Manavari Kovil – One of Only Two Ramalingams in the World
Manavari Kovil is a Hindu temple 9 kms north of Chilaw. It's a typical Tamil temple but of significance for Hindu pilgrims from India who travel along the Ramayana trail to visit places connected to Lord Rama. Manavari was the first place where Rama installed a Lingam. This was a remedy to Lord Shiva after commiting the worst possible crime in Hinduism, Brahmincide, by killing King Ravana, who had abducted Rama's consort Shiva. Ravana was a Brahmin. The Shiva-Lingam in Manavari is called Ramalingam, as it was erected by Lord Rama. There are only two Lingams in the world named after Lord Rama, the other one being that of Rameshwaram in India, the most sacred place in Tamil Nadu.





Lunch Time
We taken a lunch at road side restaurant, It called Indian but it was not 🙂 and evening we reached Kandy