On 18th April 2019, we went around Jodhpur to see Umed Bhawan and city sightseeing. Captured some images. Then afternoon we traveled to our next destination "Mount Abu".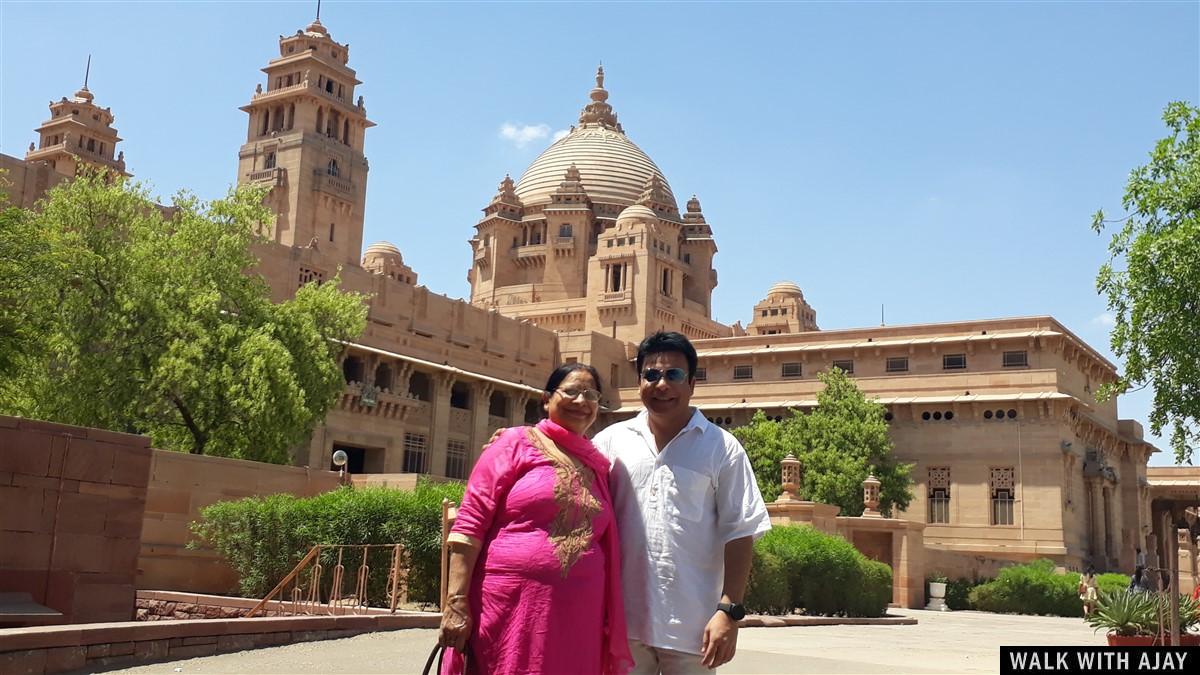 Jodhpur city is famously called sun city as the sun is visible here firs every morning. Trip of Rajasthan with out jodhpur is incomplete. We reached here at 18 April 2019 morning. Without wasting time we started exploring near by areas as we have to take leave for Mount Abu so we started with Umaid Bhawan Palace.
City is colorful and people are very simple. The local wear lovely multi-hued costumes, which are artistically designed One the way to palace we enjoy local food and refreshing sugarcane juice. It was nice experience enjoying local snacks at road side and we reached to the Umaid Bhawan Palace.
Umaid Bhawan Palace
Umaid Bhawan Palace is one of the world largest private residence you can get a feel of fascinating past and enchanting present at Umaid Bhawan Palace. The golden yellow sand stone Umaid Bhawan Palace is a monument to Jodhpur gallantry and romance. I captured some pictures of local market food and people. In this picture gallery I am posting some good shots of amazing Jodhpur.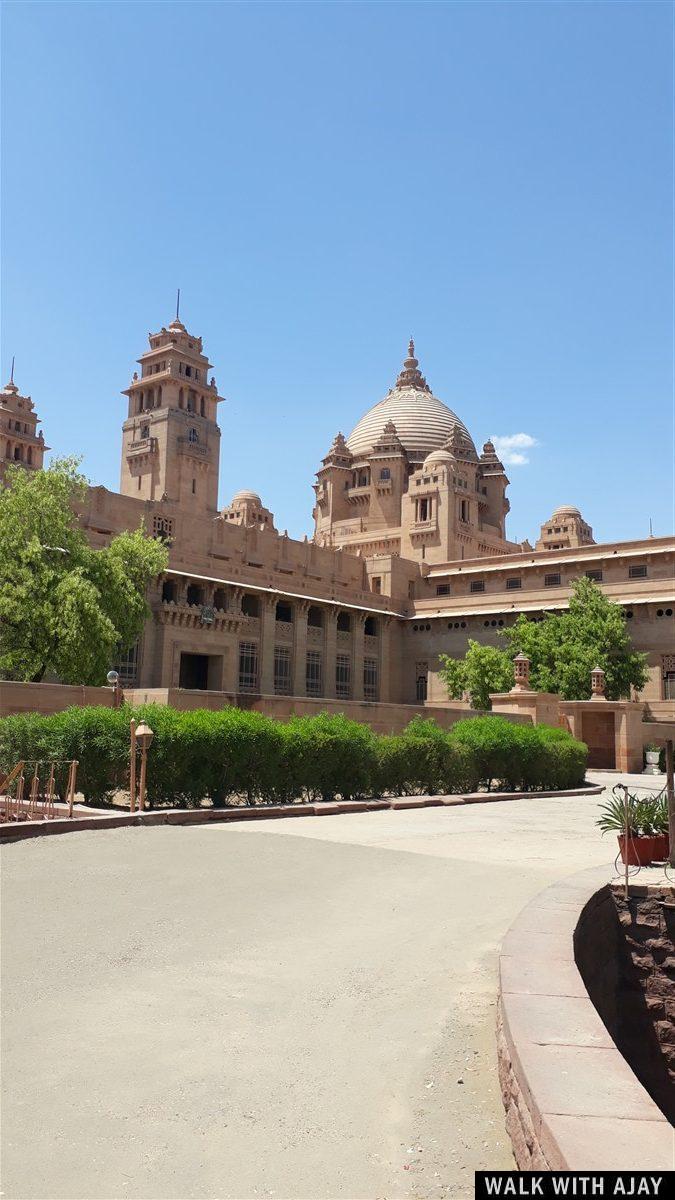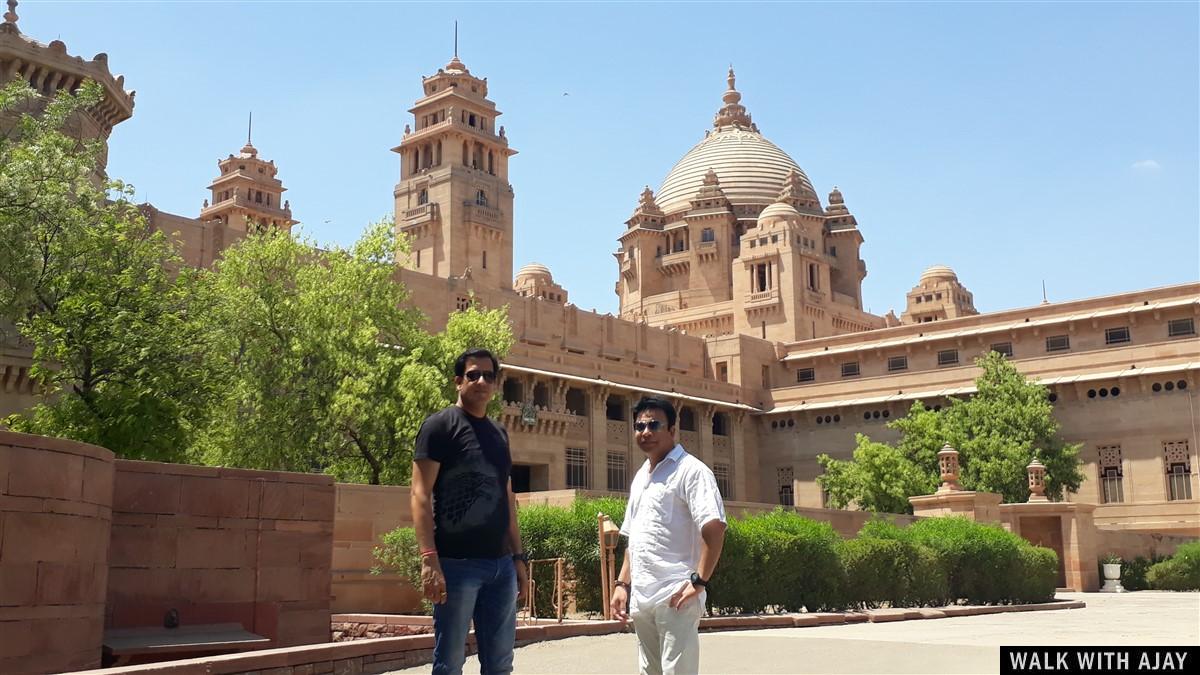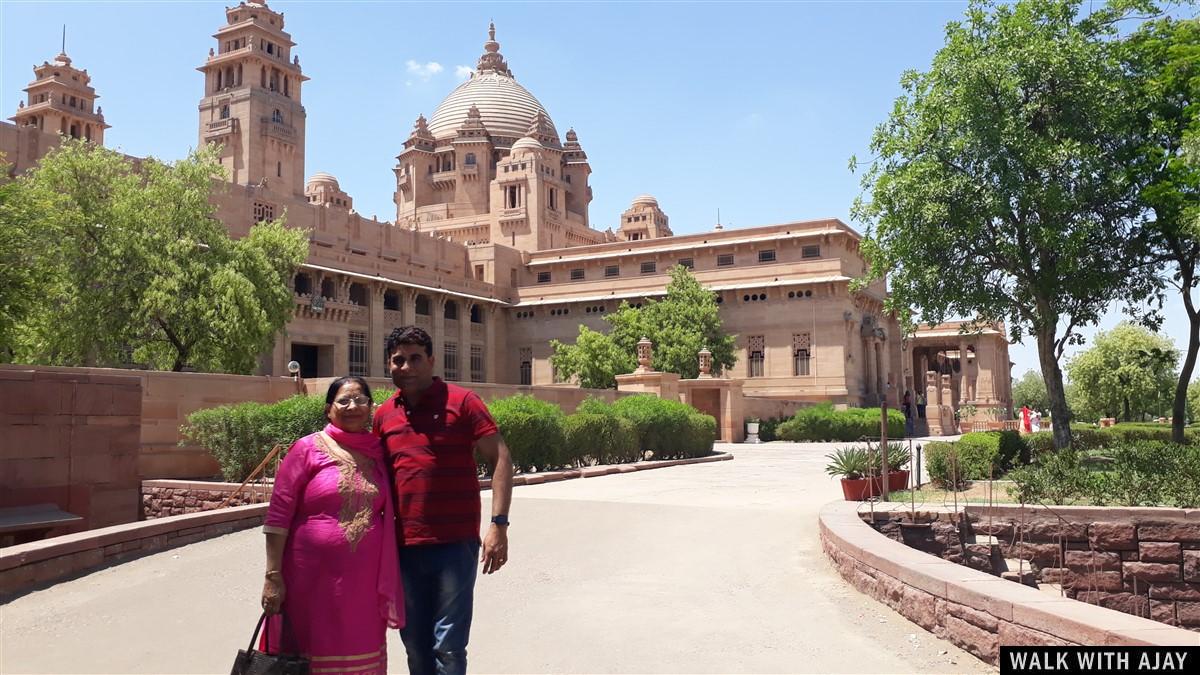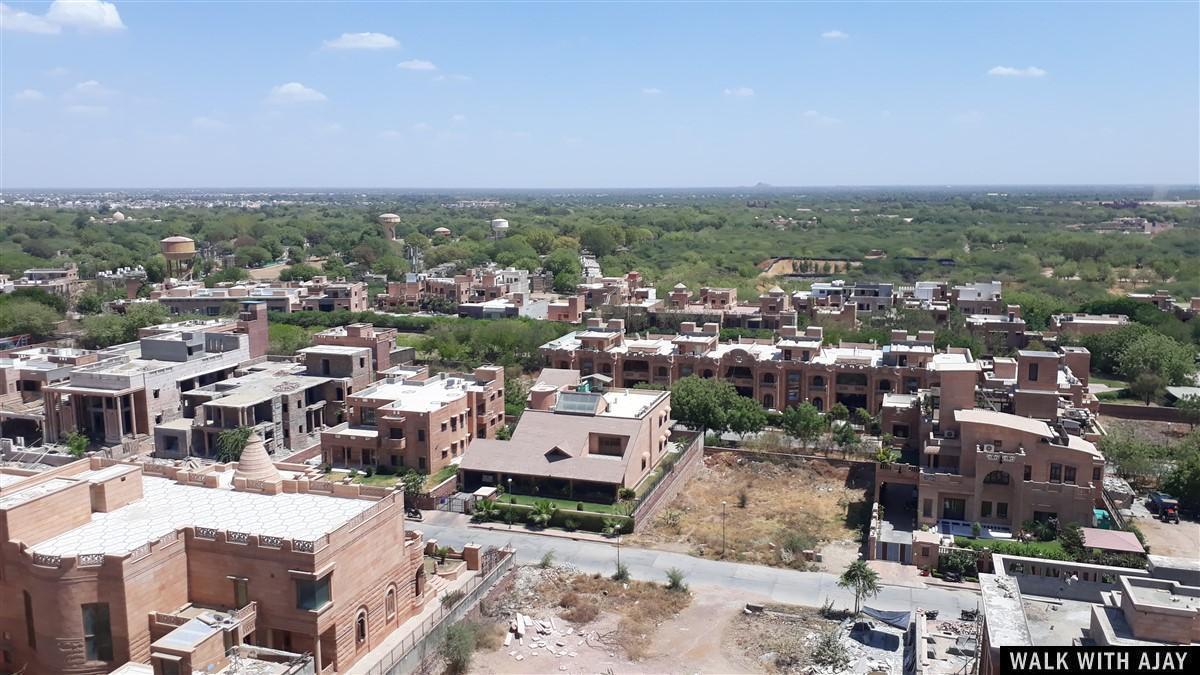 Om Banna
Om Banna, also called Shri Om Banna and Bullet Baba is a shrine located in Pali district near Jodhpur, India, devoted to a deity in the form of a motorcycle. It is located 20 kilometres from Pali and 53 kilometres away from Jodphur on the Pali-Jodhpur highway, near Chotila village. The motorcycle is a 350cc Royal Enfield Bullet RNJ 7773. Every day nearby villagers and travelers stop and pray to the bike and its late owner Om Singh Rathore.
Story behind Om Banna Shrine
On 2 December 1991, Om Banna was travelling from the town of Bangdi near Sanderao of Pali, to Chotila, when he lost control of his motorcycle and hit a tree. He died instantly and his motorcycle fell into a nearby ditch. The morning after the accident, local police took the motorcycle to a nearby police station. The next day it was reported to have disappeared from the station and was found back at the site of the incident. Police, once again, took the motorcycle, this time emptying its fuel tank and putting it under lock and chain to prevent its removal. Despite their efforts, the next morning it again disappeared and was found at the accident site. Legend states that the motorcycle kept returning to the same ditch. It thwarted every attempt by police to keep it at the local police station; the motorcycle always returned to the same spot before dawn.
This came to be seen as a miracle by local population, and they began to worship the "Bullet Bike." News of the miracle motorcycle spread to nearby villages, and later they built a temple to worship it. This temple is known as "Bullet Baba's Temple." It is believed that Om Banna's spirit helps distressed travellers.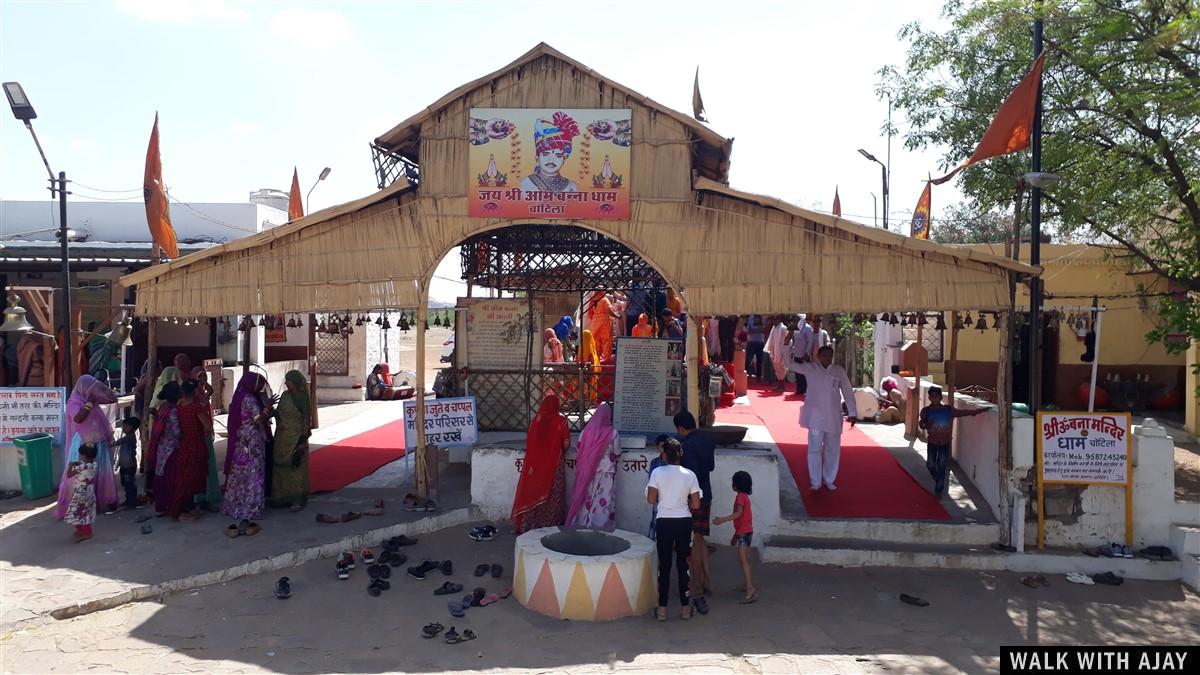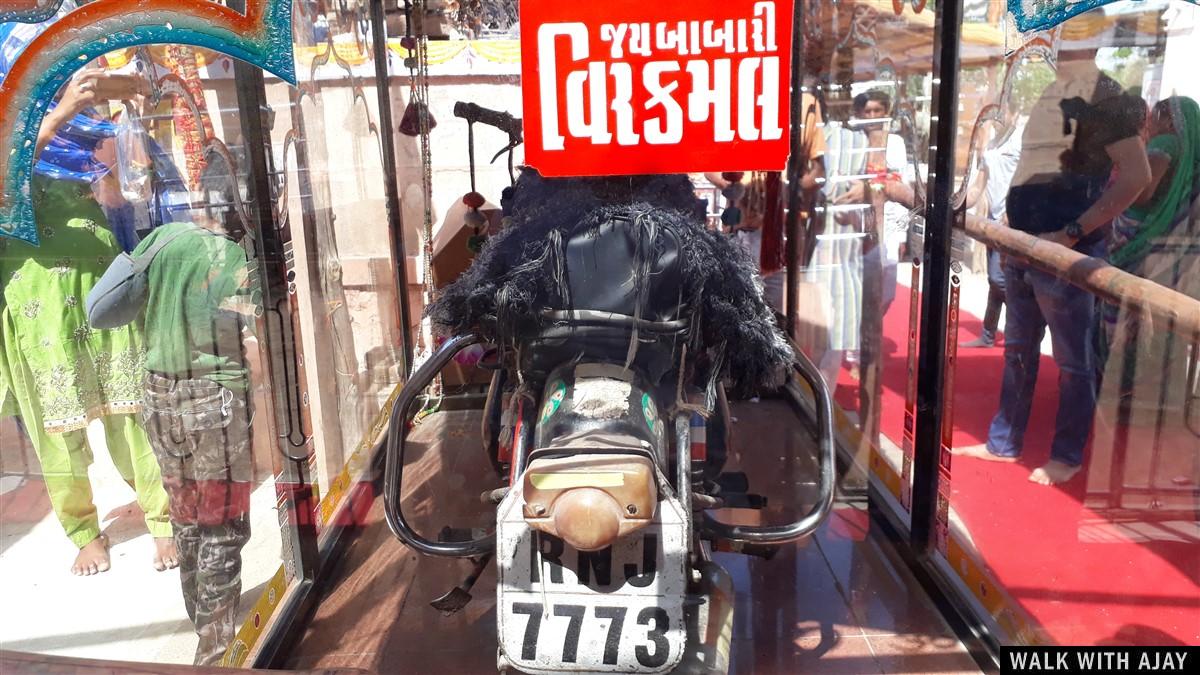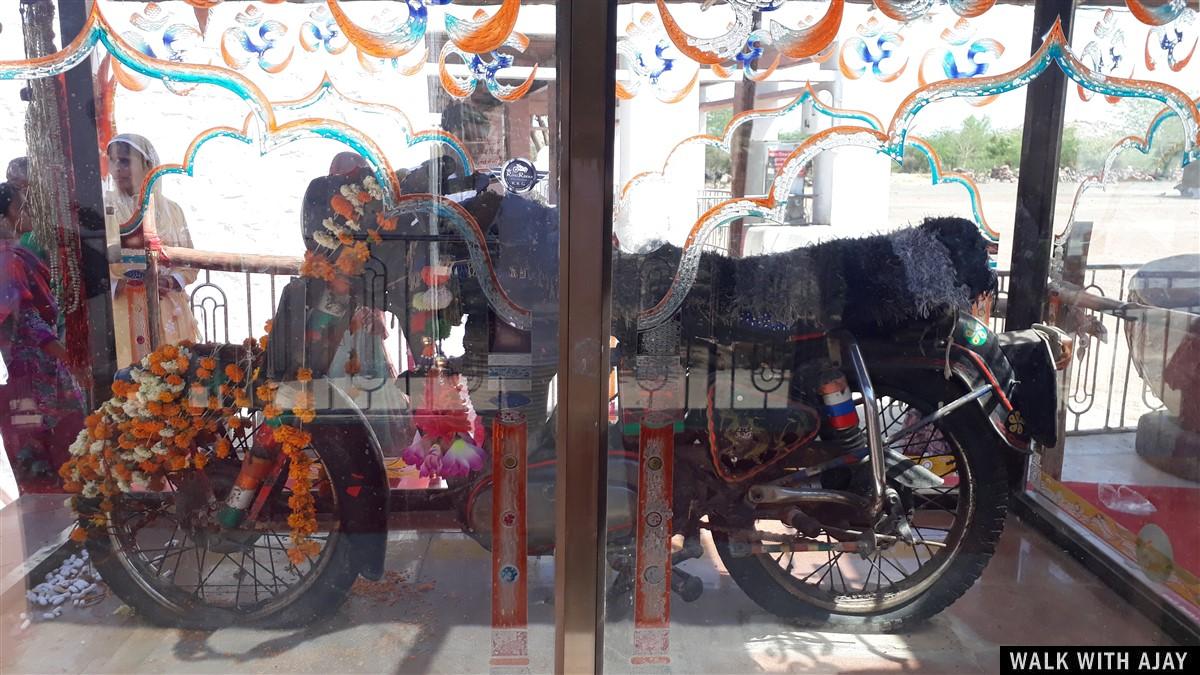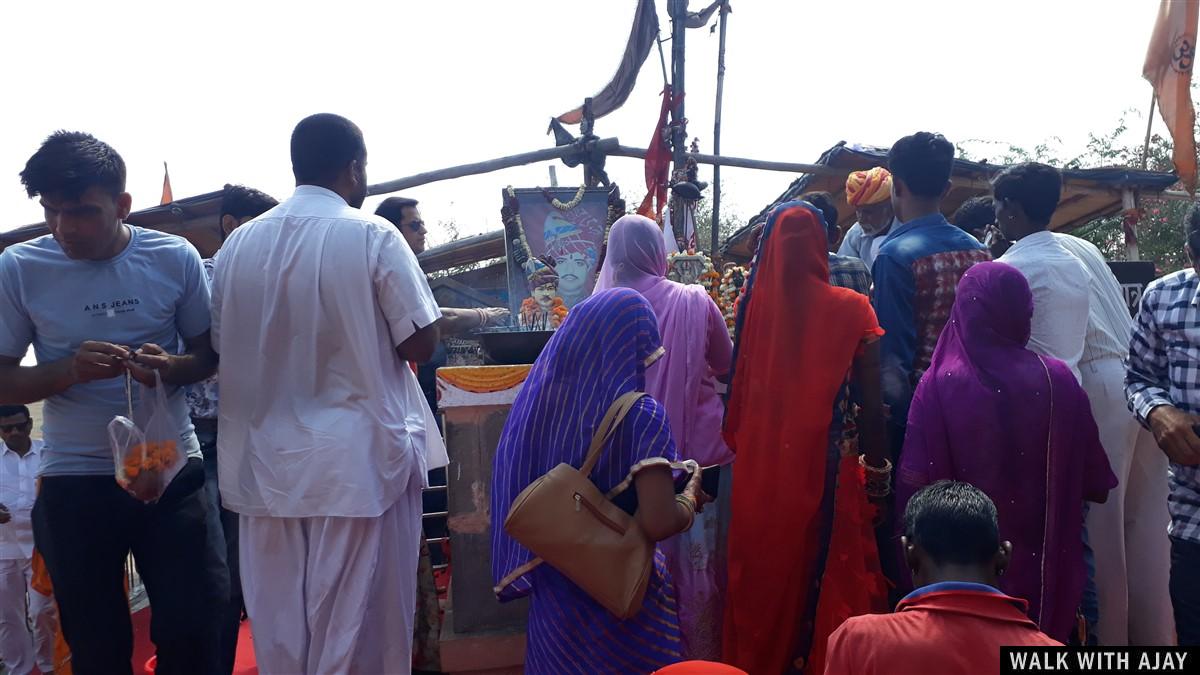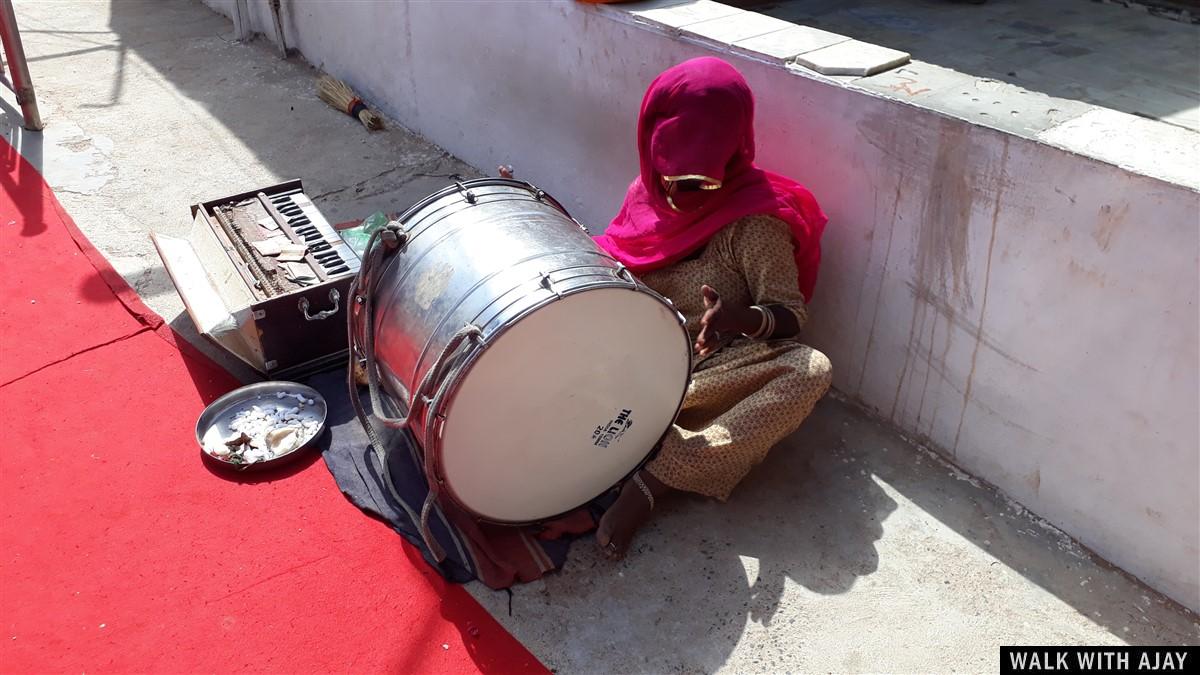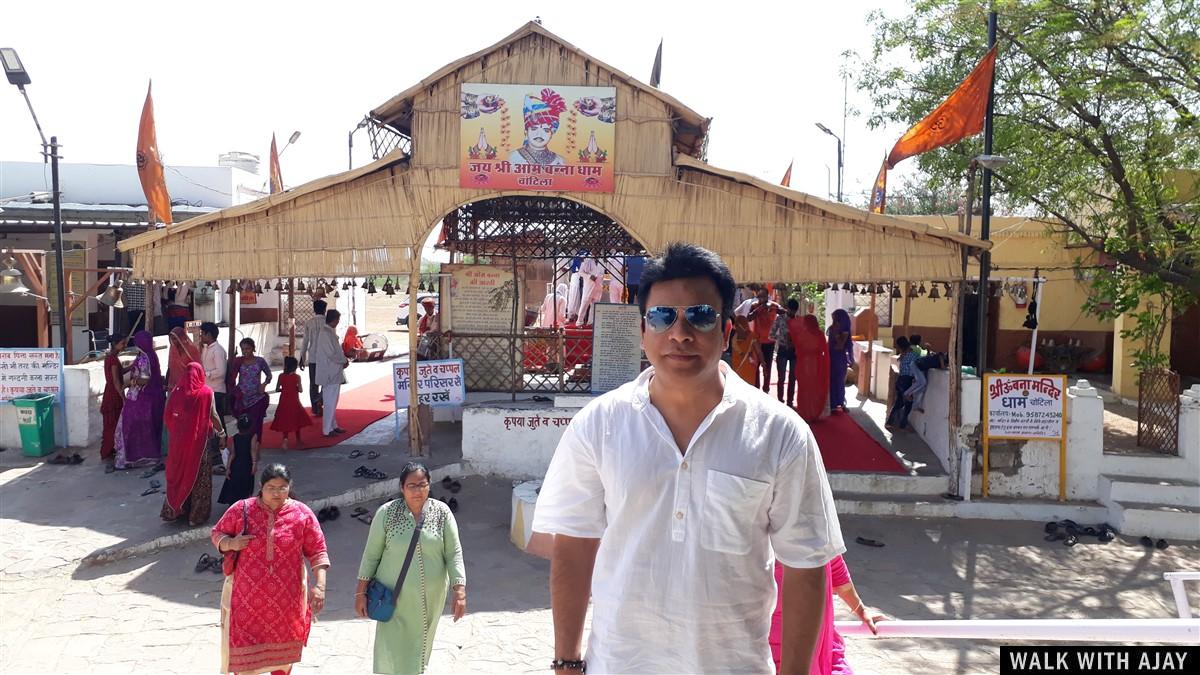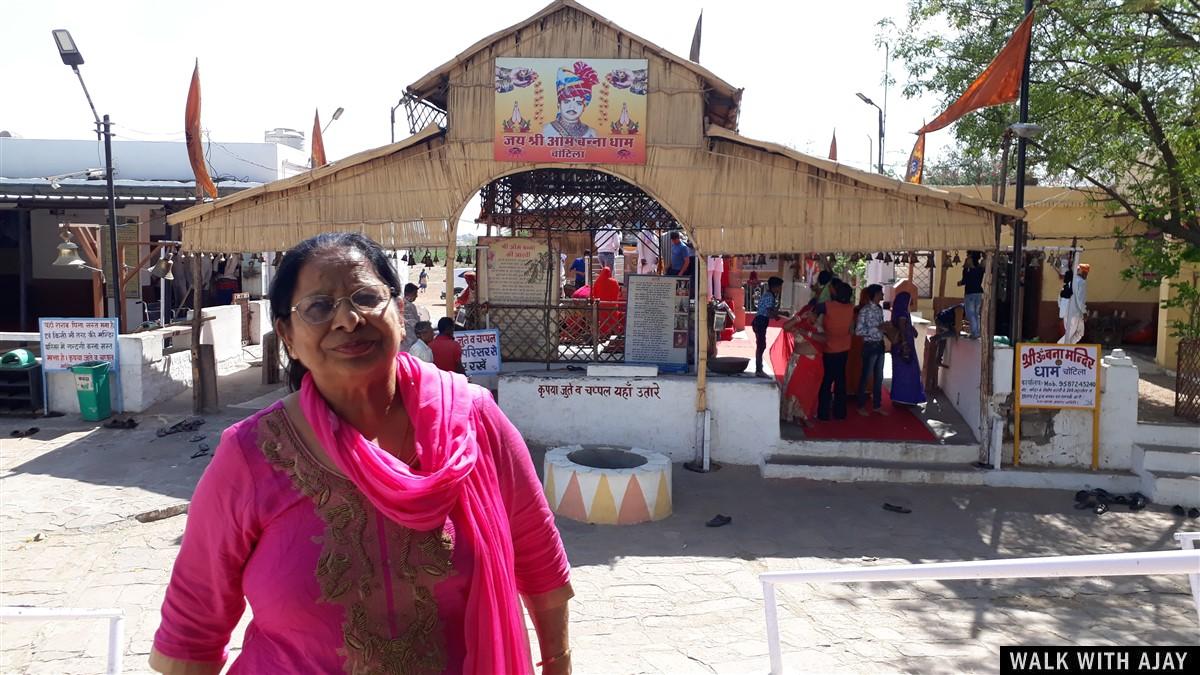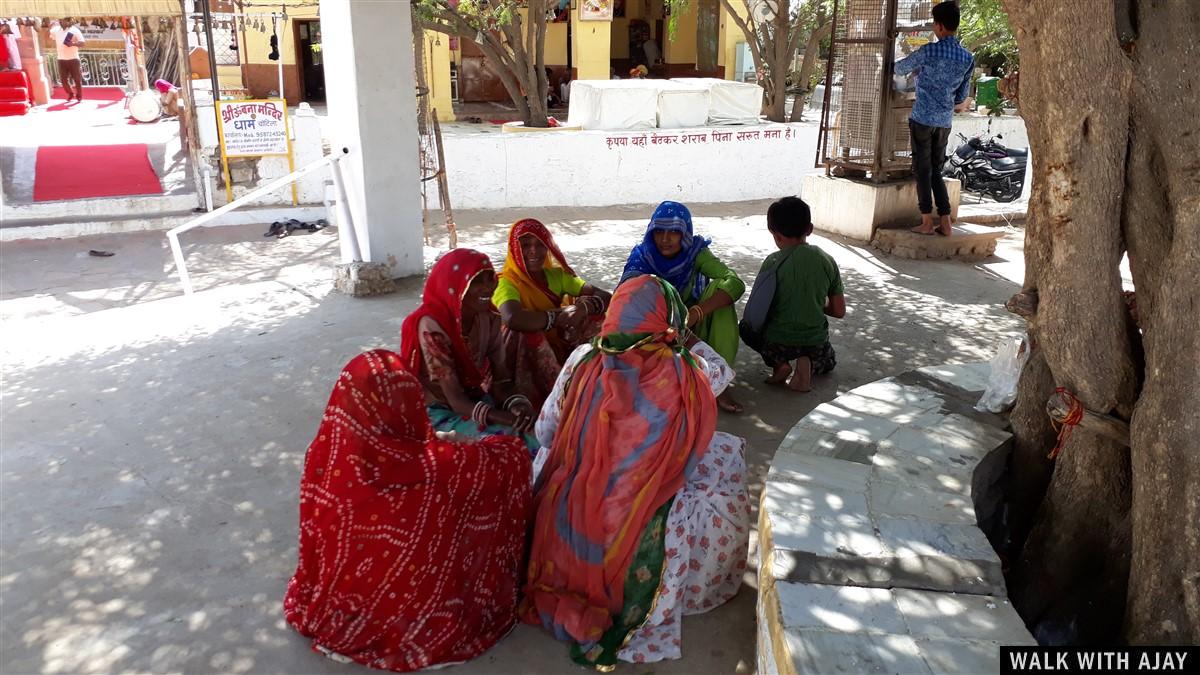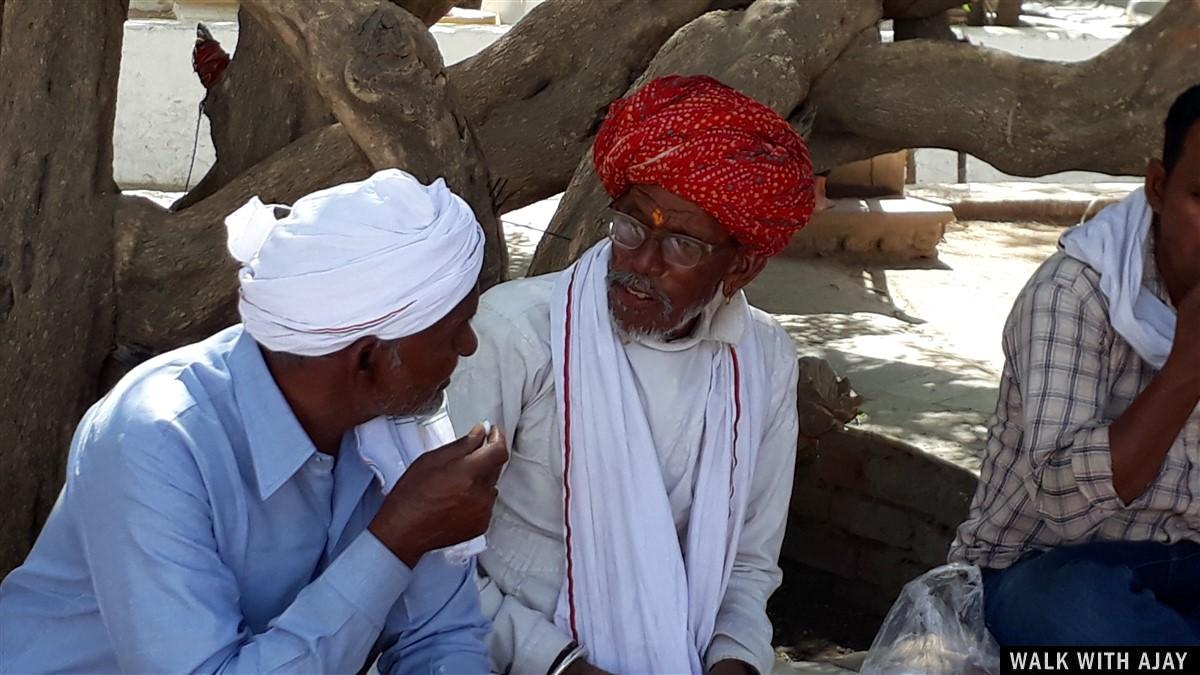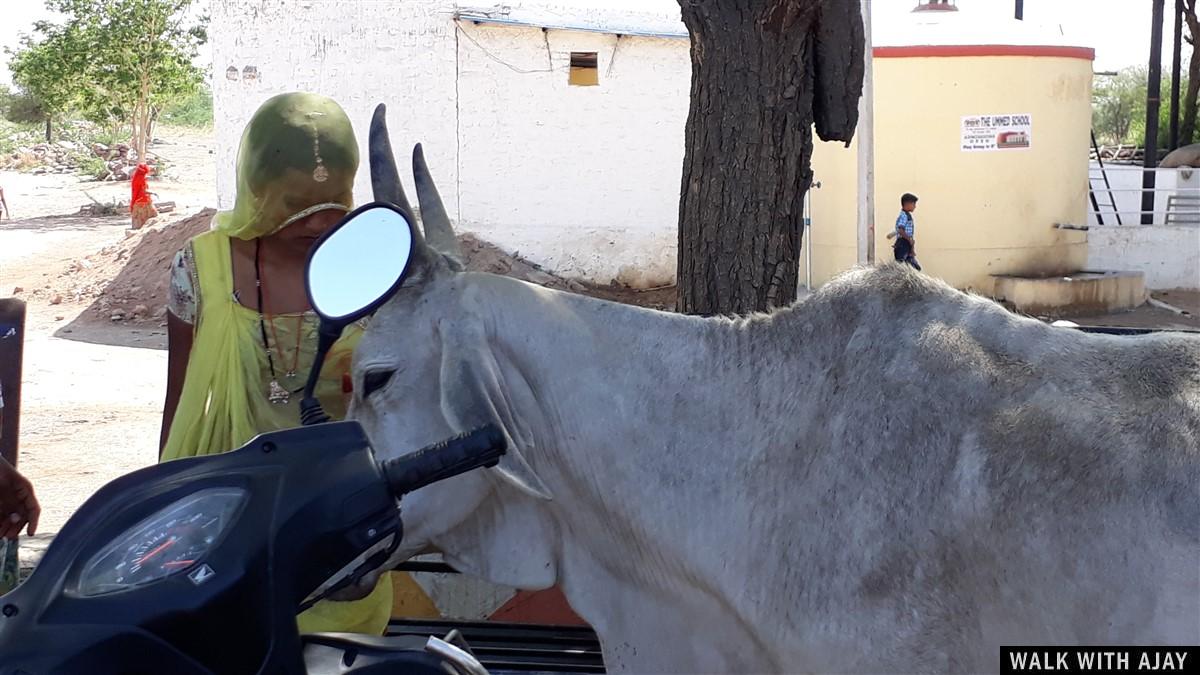 Rajasthani Lunch
We had 100% vegetarian Rajasthani food at Baba Ramdev Restaurant during our trip to Mount Abu. This restaurant is near Sirohi