On 15th December 2018 spent one night in Kandy and visited Kandy Lake, Kandy View Point & watch Kandy Lake Club Cultural Show.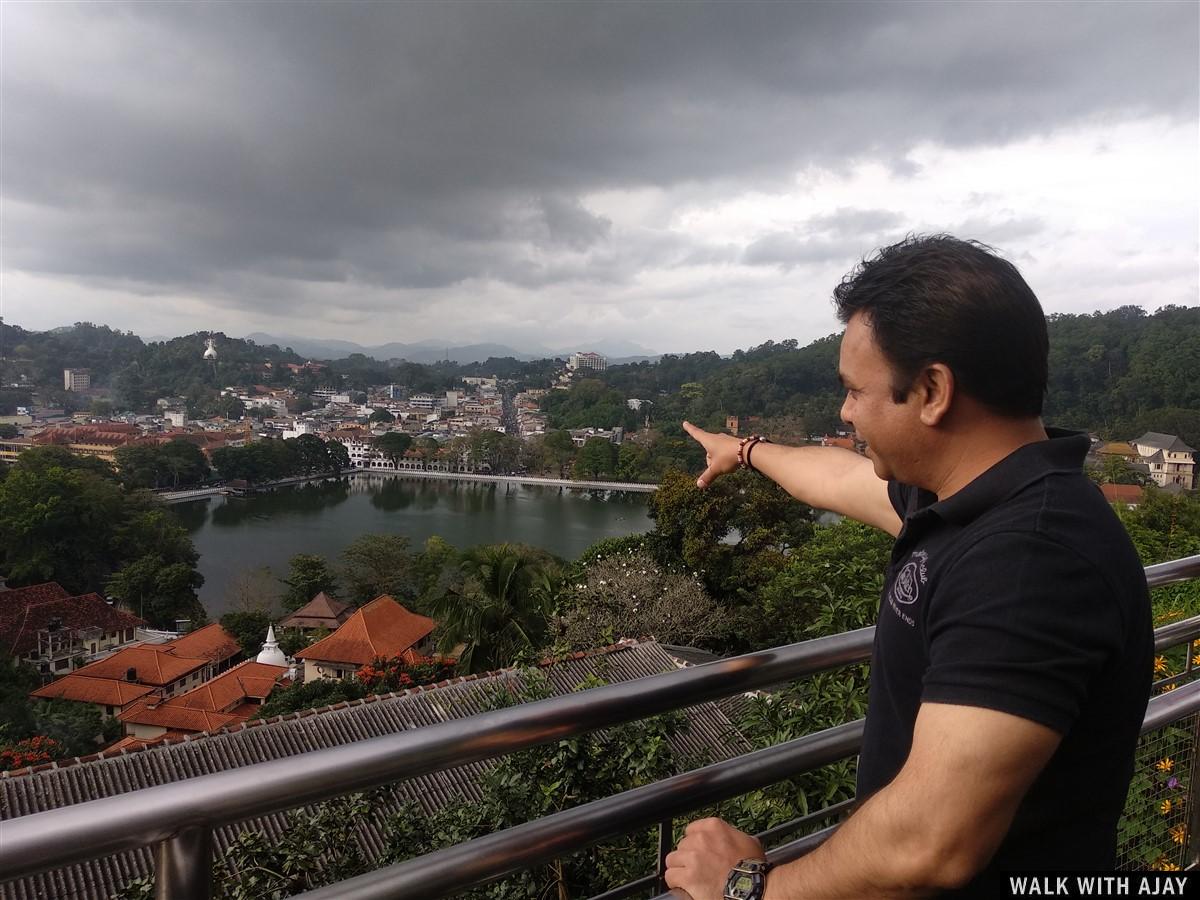 Kandy Sightseeing
Kandy is a large city in central Sri Lanka. It's set on a plateau surrounded by mountains, which are home to tea plantations and biodiverse rainforest. The city's heart is scenic Kandy Lake (Bogambara Lake), which is popular for strolling.
Walking around the lake in evening and view point. The origin of the more popular name for the city, Senkadagala, could have been from a number of sources. These include naming it after a brahmin named Senkanda who lived in a cave near the city, after a queen of King Wickramabahu named Senkanda or after a coloured stone named Senkadagala.







Kandy Lake Club Cultural Show
The Kandy Lake Club Cultural Dance Show is a stimulating Sri Lankan Arts, Dance & Cultural Heritage Show that is a must see for any visitor who visits the historic city of Kandy. The Kandy Lake Club Dance started in 1982 with the view of having a cultural dance performance bringing together all Sri Lankan dance types to one platform. It is the first Cultural Dance Show of its kind to be established in Sri Lanka. It has since become a tourist attraction for many people visiting the country and keen on a glimpse of its rich cultural heritage. Hence it has been performing continuously for the last 35 years.
Kandy Lake Club Cultural Show
Kandy Lake Club Cultural Show
Kandy Lake Club Cultural Show
Spent One Night at Thilanka Hotel, Kandy
A tranquil luxury resort in the heart of dambulla surrounded by paddy fields and orchards with modern amenities at your fingertips. Sigiriana resort by thilanka offers an authentic experience of Sri Lanka in the most luxurious setting hidden away in the jungle. You will leave in a state of complete rejuvenation in body, mind and soul.
Dinner & Live Music
We had a very pleasant evening at the hotel with live music, drinks and food.





Morning View at Hotel