On 17th April 2019 morning I visited Jodhpur city and Mehrangarh fort with my brother.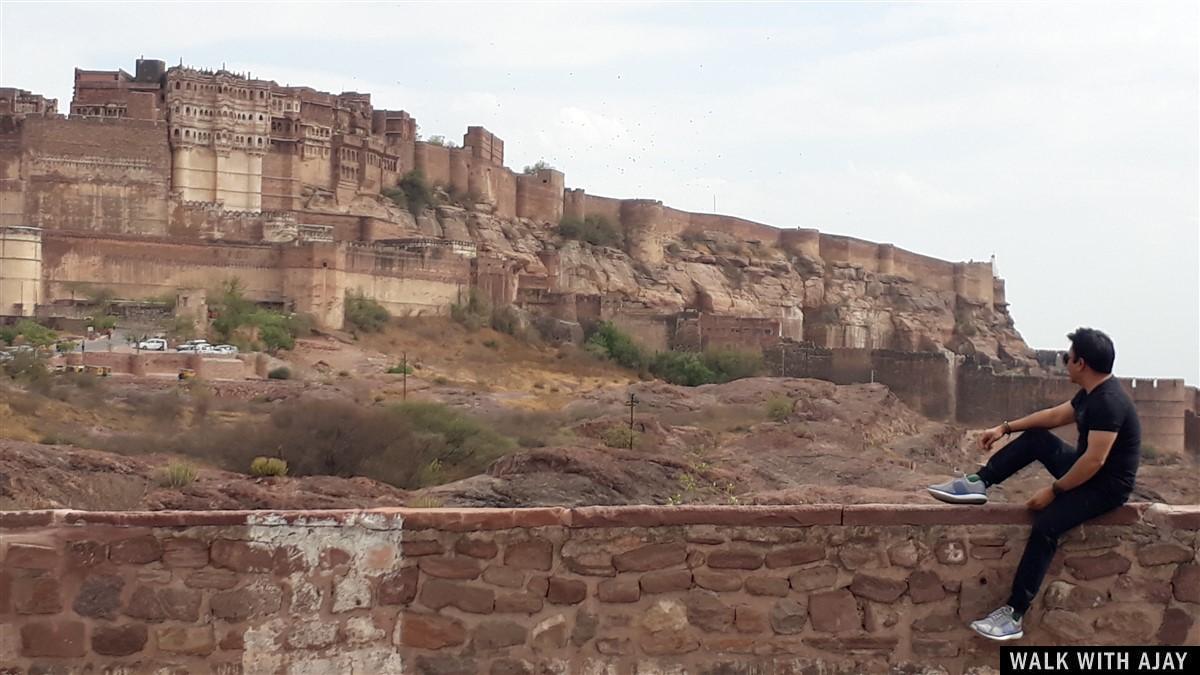 Mehrangarh Fort, Jodhpur, India
Mehrangarh Fort stands a hundred feet in splendor on a perpendicular cliff, four hundred feet above the sky line of Jodhpur. Burnished red sand stone, imposing, invincible and yet with a strange haunting beauty that beckons . Much has been written about the Citadel of the Sun, for truly, it is one of the most impressive in all Rajasthan. So colossal are its proportions that Rudyard Kipling called it " the work of giants". Today, it is acknowledged as one of the best preserved fort in India.
Mehrangarh the Fort of Jodhpur crowns a rocky hill that rises 400 feet above the surrounding plain, and appears both to command and to meld with the landscape. One of the largest forts in Rajasthan, it contains some of the finest palaces and preserves in its museum many priceless relics of Indian courtly life.
I visited this fort with my brother and we both spend fabulous time there as I am in deep love with historical places. I guess I am one of those who embraces history like it is an inevitable part of life. The history of a place is mystic to me. It is like traveling back in time. As I inspect every structure, I imagine the incidents that might have happened in that place in the past. Here are some beautiful shots taken at Mehrangarh with my brother.