Thimphu to Punakha : Distance: 71 km & estimated driving time: 2 ½ hours. Drive over the DochuLa pass (3140m) in the morning. On clear weather, we can see around 200 miles of Himalayan summits bordering northern Bhutan.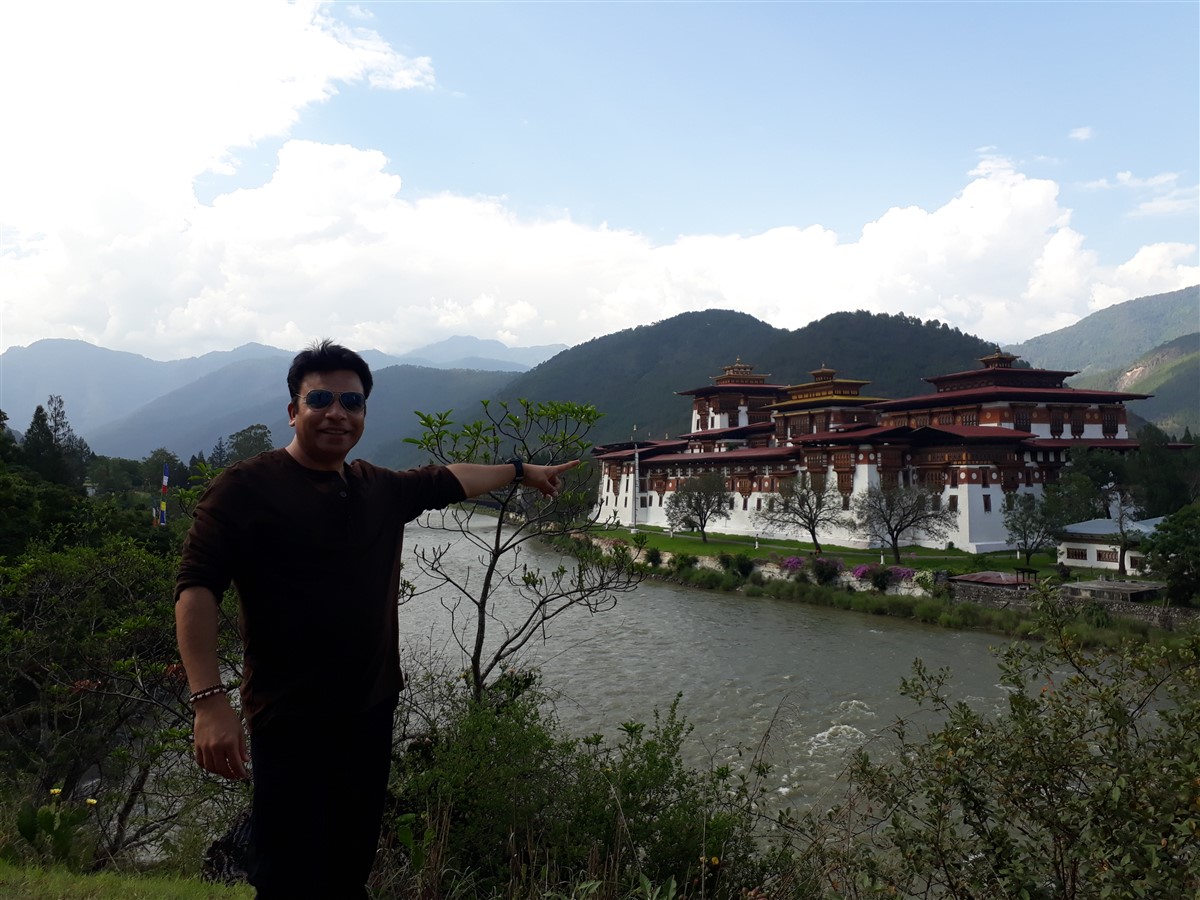 We visited Druk Wangyal Lhakhang (monastery) which was built by Ashi Dorji Wangmo Wangchuck ( the Queen Mother of Bhutan) as a tribute to His Majesty the fourth King of Bhutan, Jigme Singye Wangchuck and armed forces after His Majesty led a successful operation against Indian militants who had occupied certain areas of Bhutan. The gallery of the Druk Wangyal Lhakhang has beautiful murals depicting some of the important events in the reigns of the Kings of Bhutan. This is a unique feature of this monastery that no other monastery in Bhutan has.
Dochula Pass: 108 Stupas
The Dochula Pass is a mountain pass in the snow covered Himalayas within Bhutan on the road from Thimpu to Punakha where 108 memorial chortens or stupas known as "Druk Wangyal Chortens" have been built by the queen, Her Majesty Ashi Dorji Wangmo Wangchuk, to honor the victory of the Bhutanese army in the 2003 war of Southern Bhutan. Each one contains effigies of Buddha and religious texts. On a slope nearby, there is a large collection of colorful prayer flags and poles. This site represents peace.
At over 3000 meters above sea level, Dochula pass grants one a view of Bhutan in all directions. At one of the viewing points, 108 stupas (chortens) were constructed as a memorial. On a clear day, the snow capped mountains of the Himalayas can be seen. However, the weather was too foggy, making it so nothing was visible past the cliff edge. It is an eerie feeling not knowing if there is something twenty feet out or twenty miles.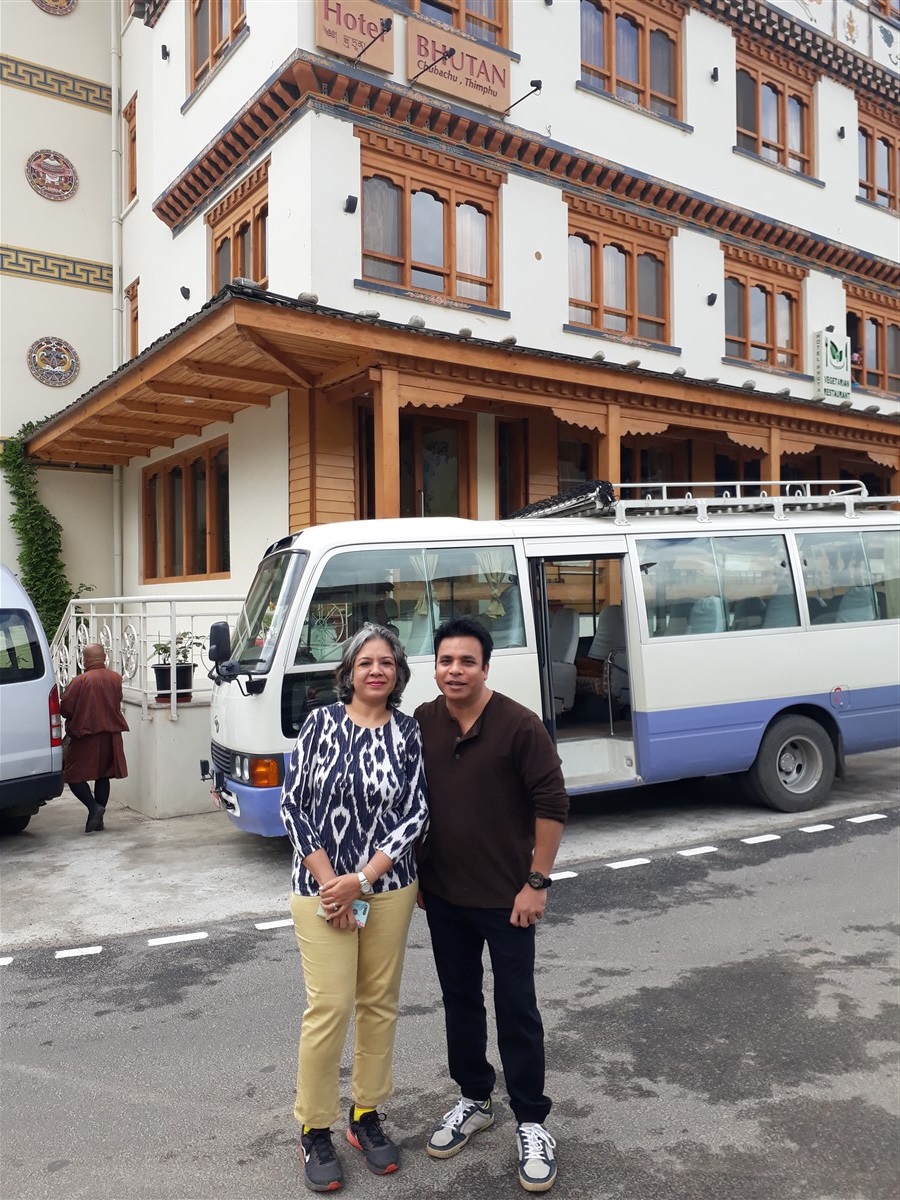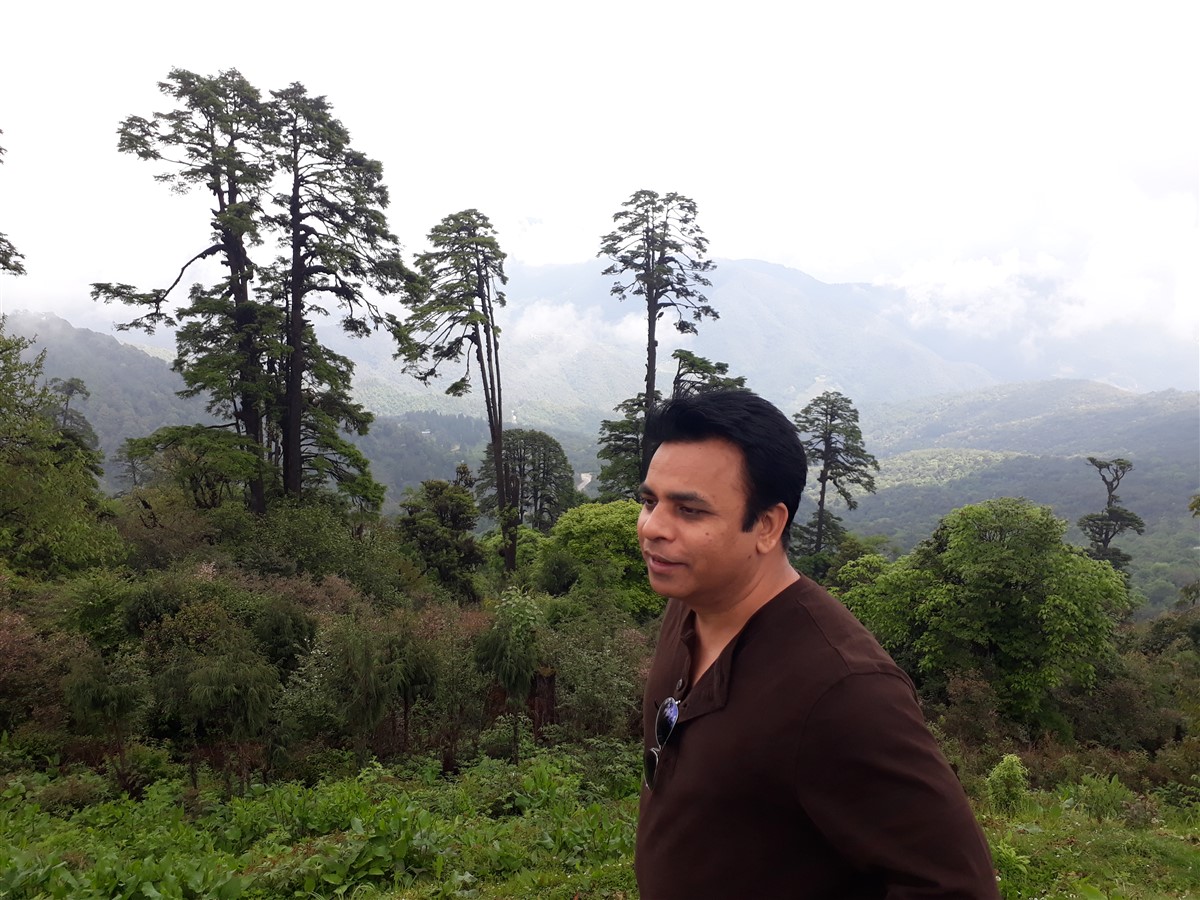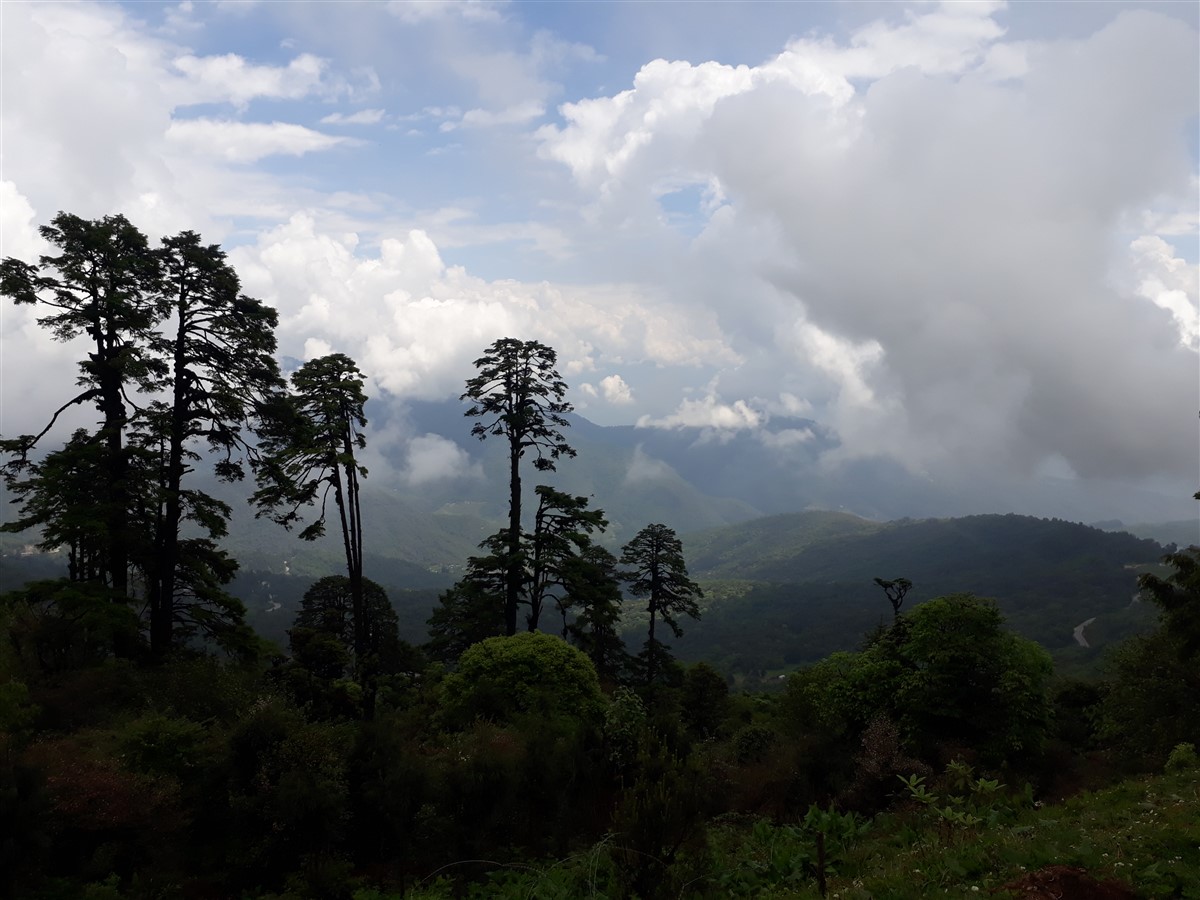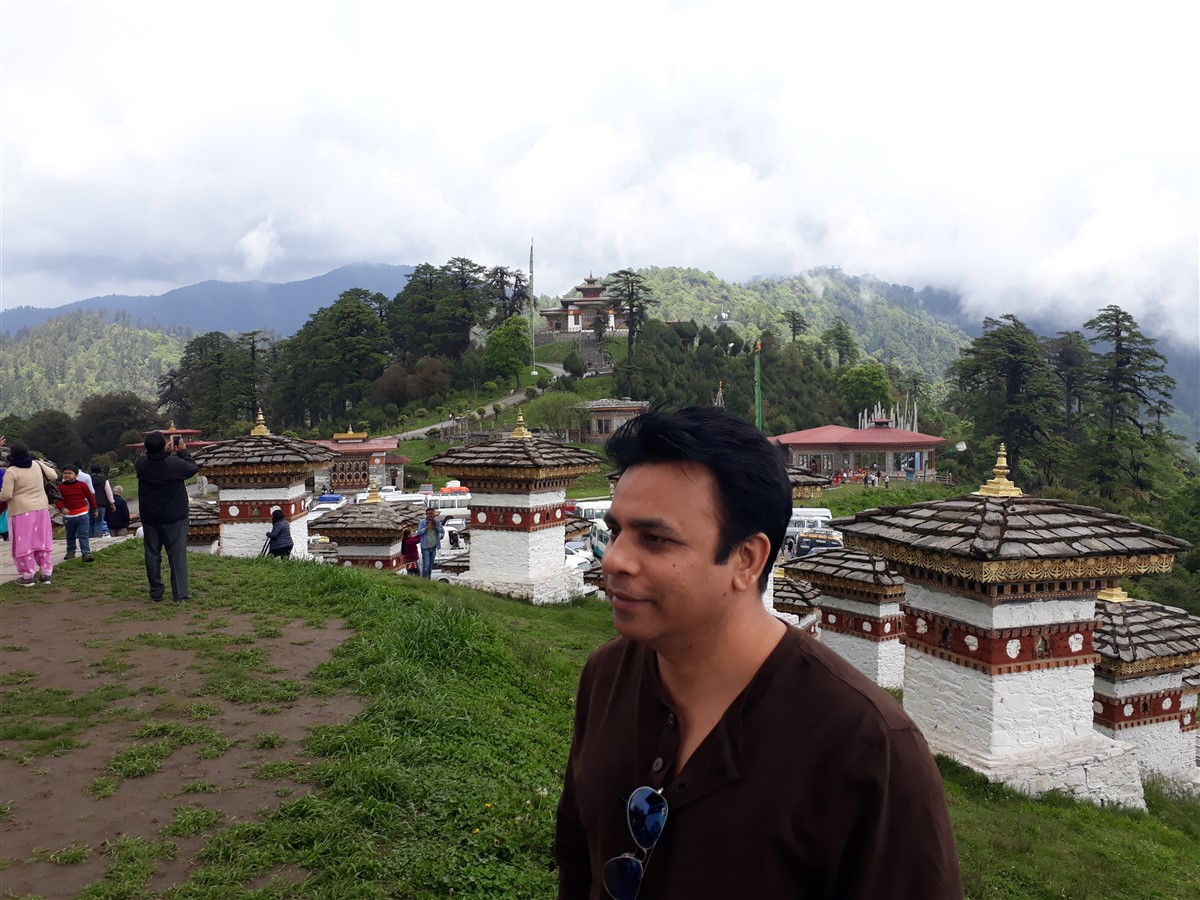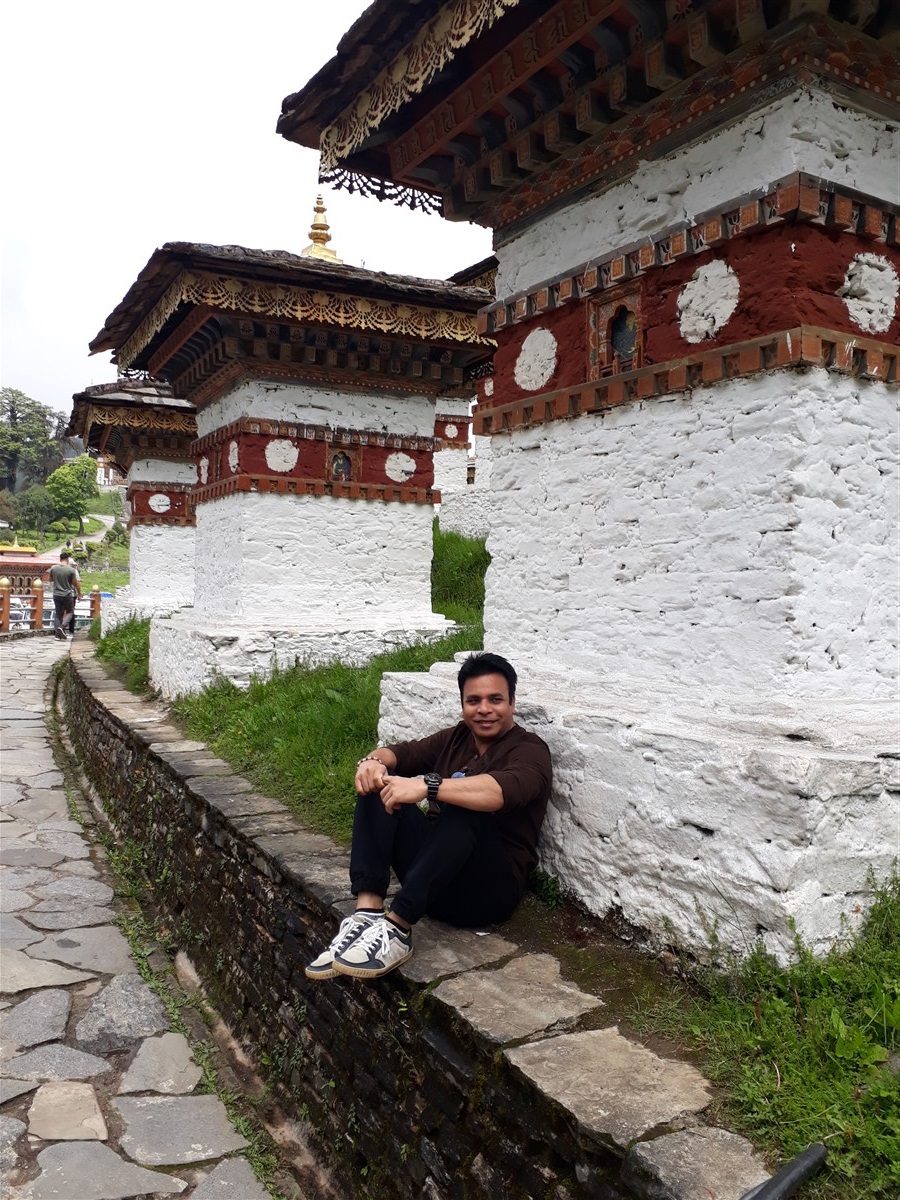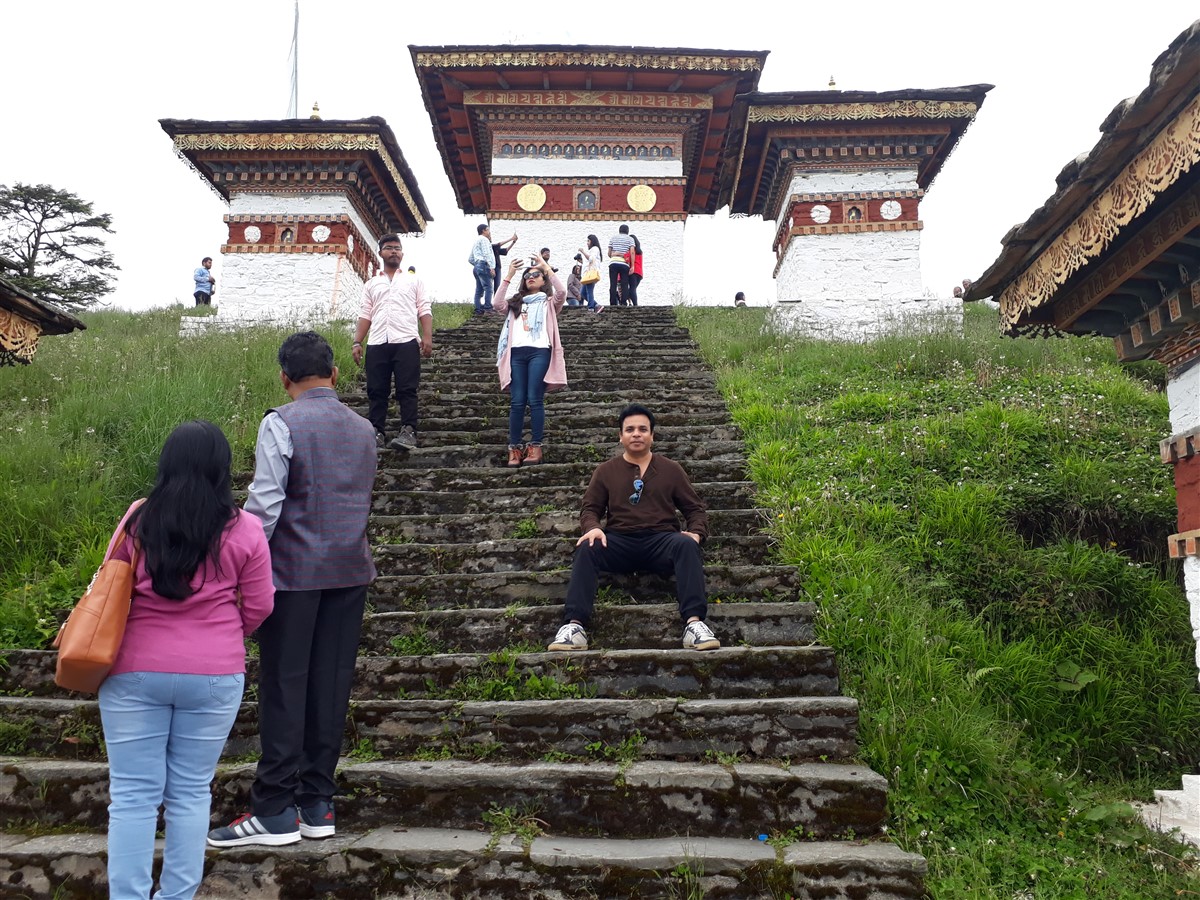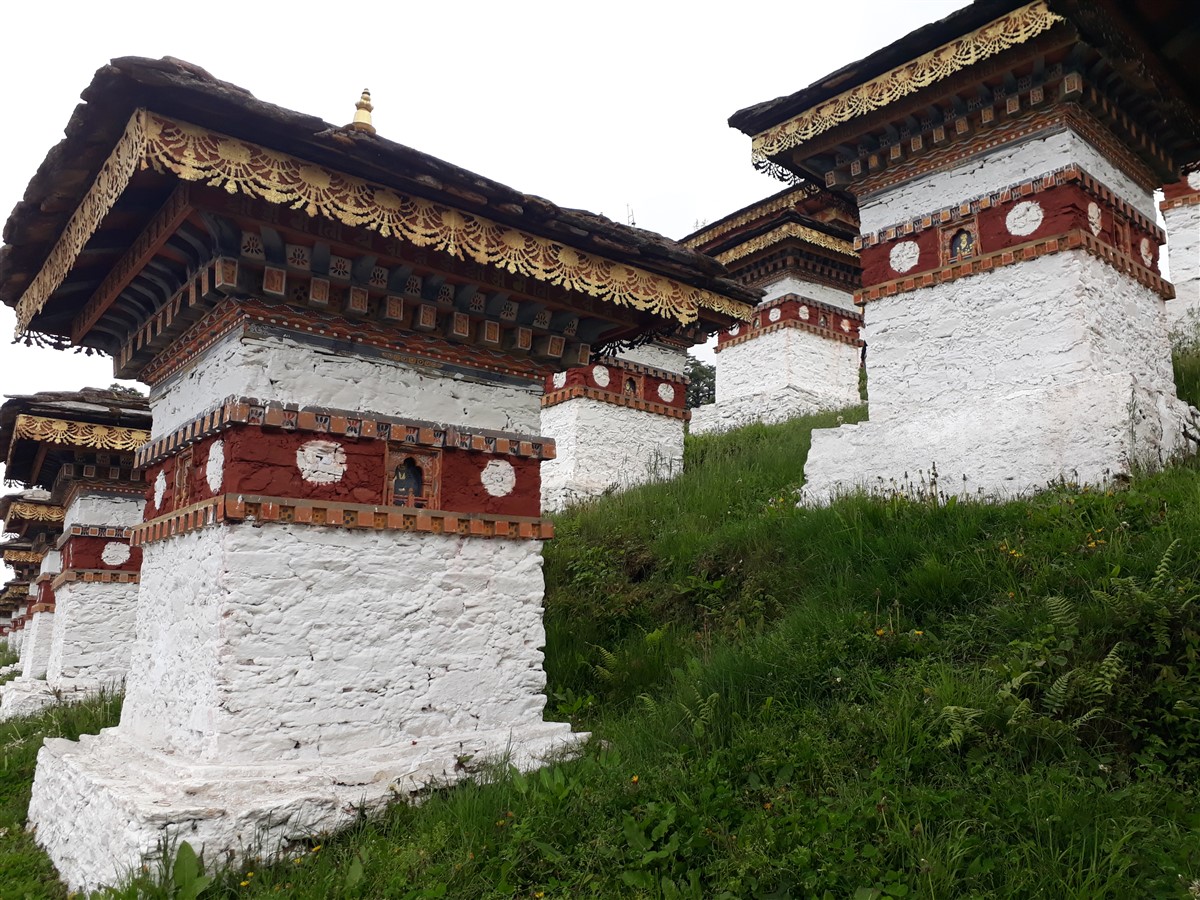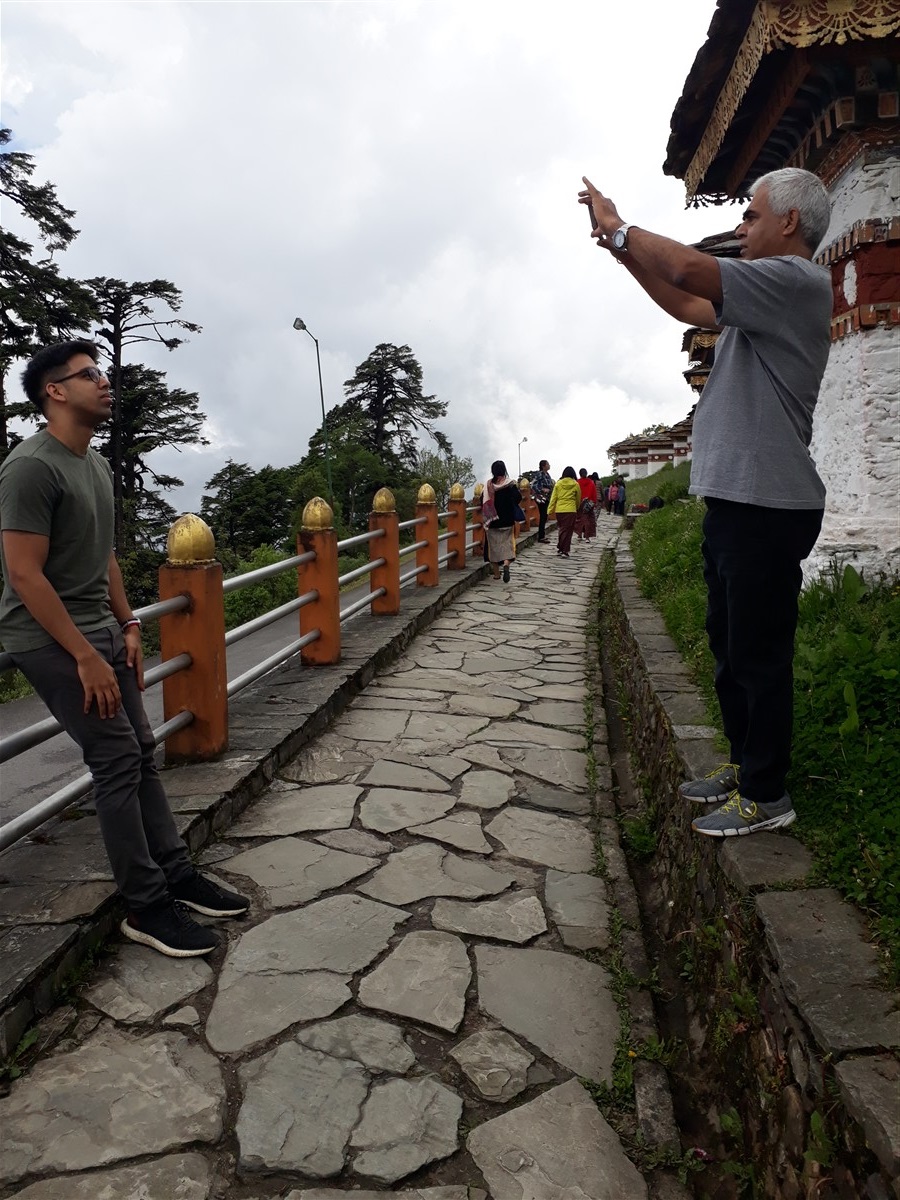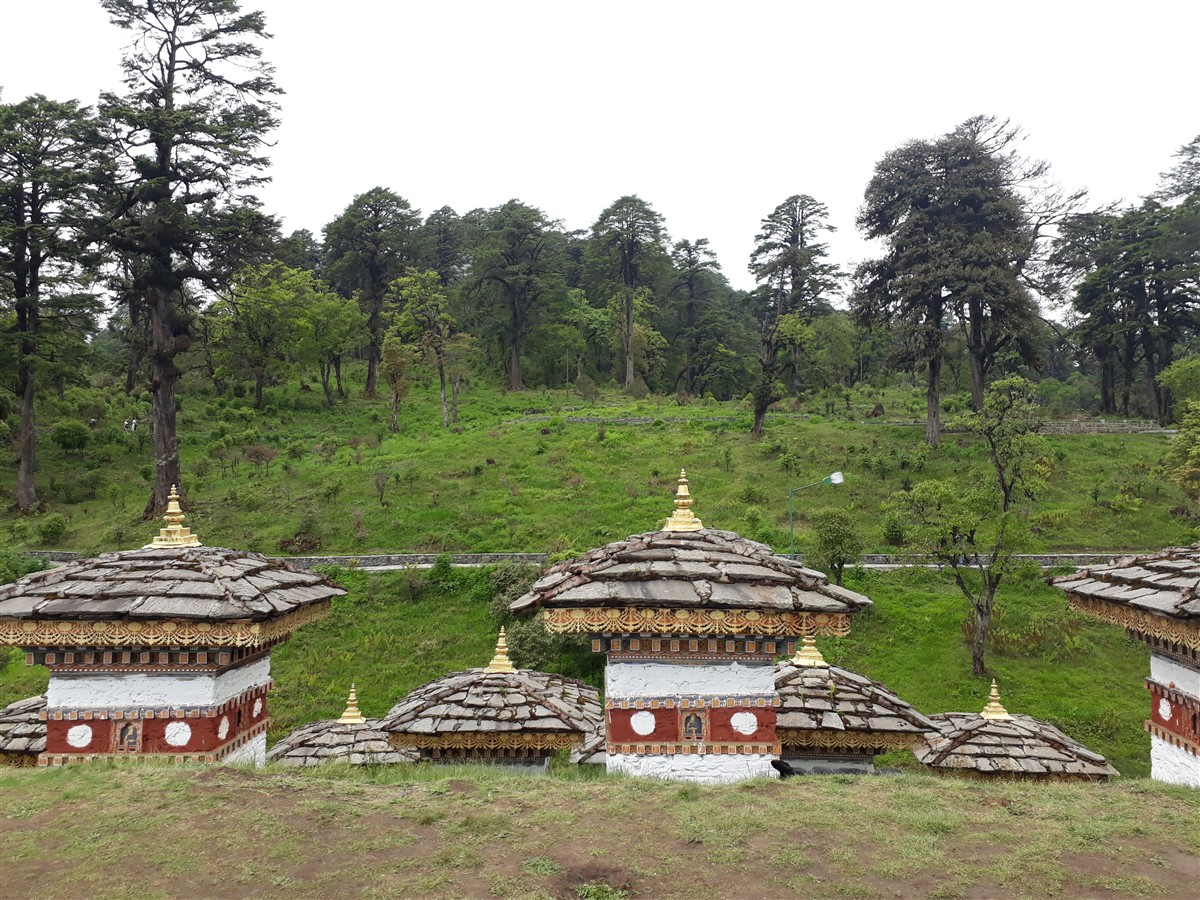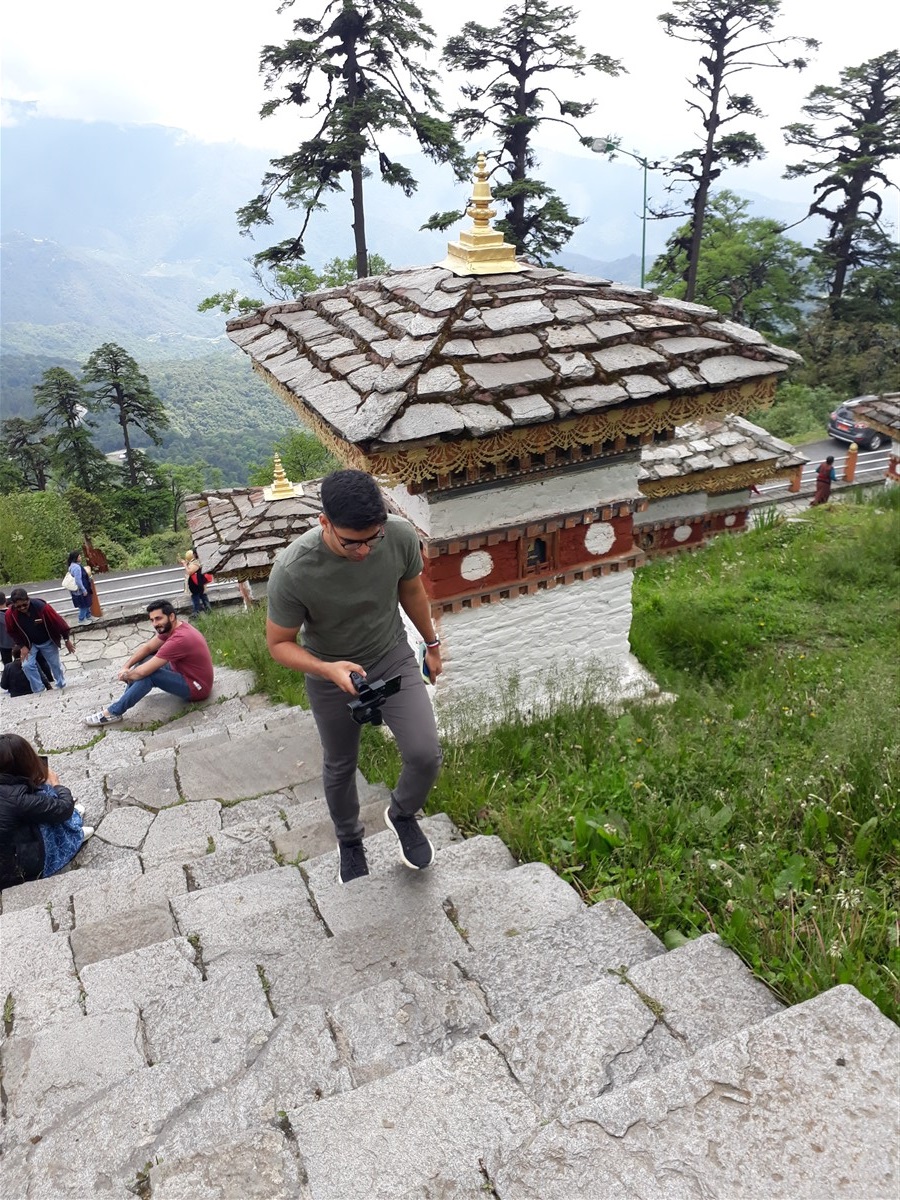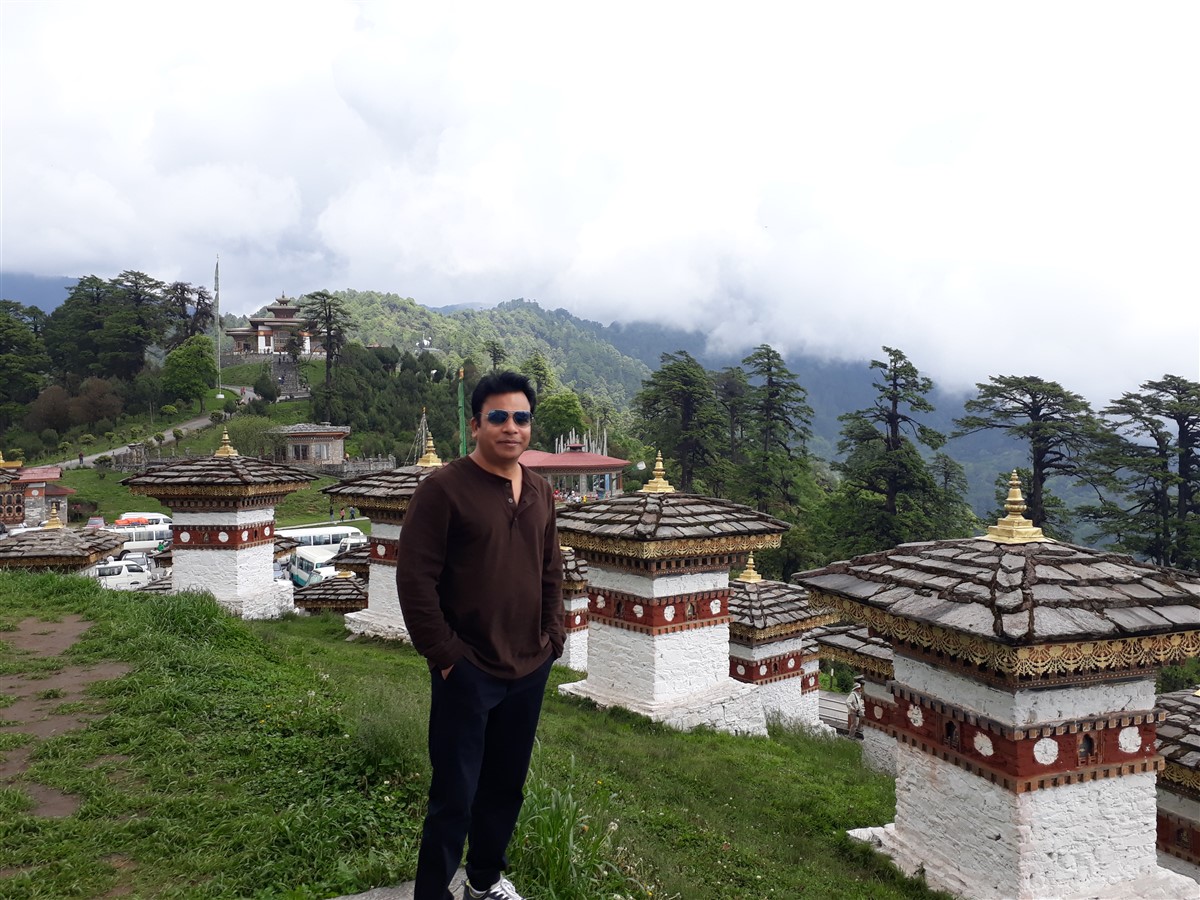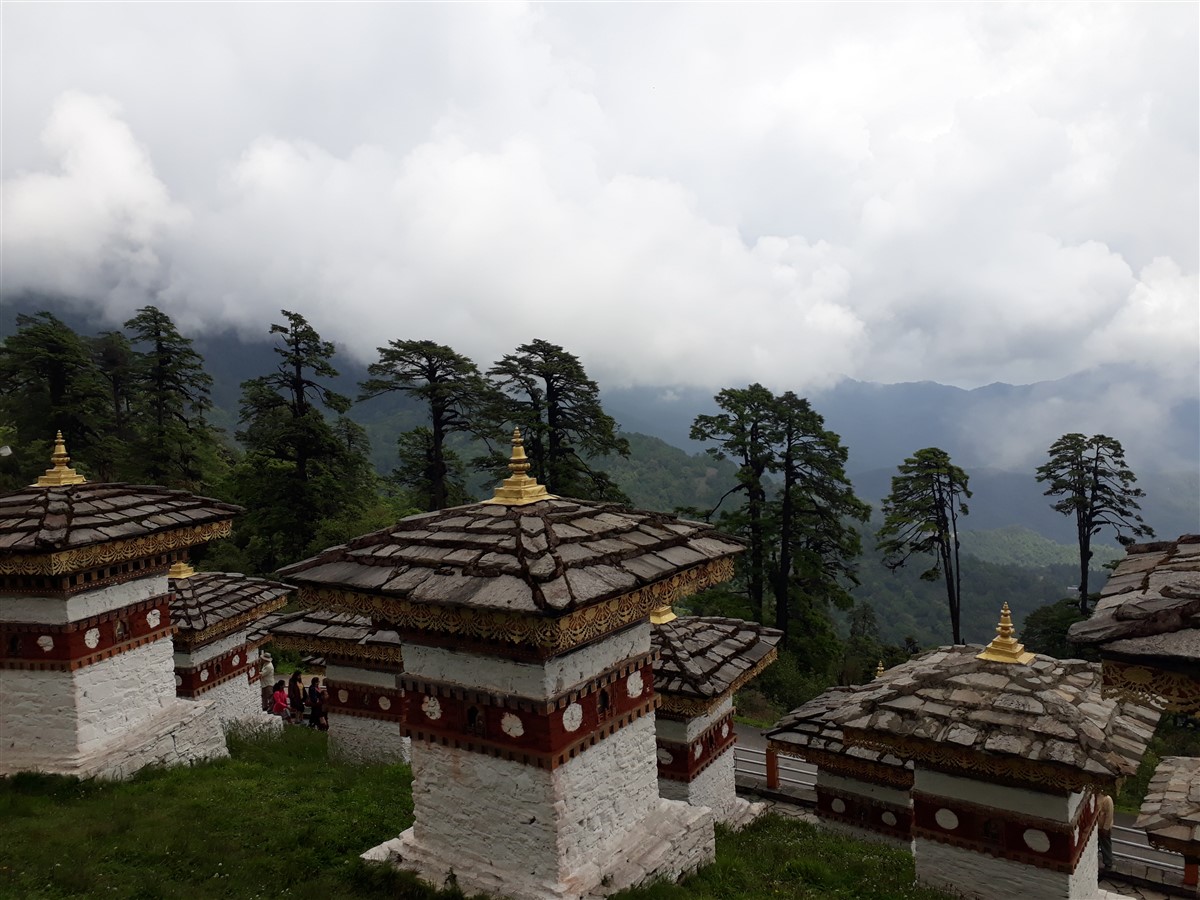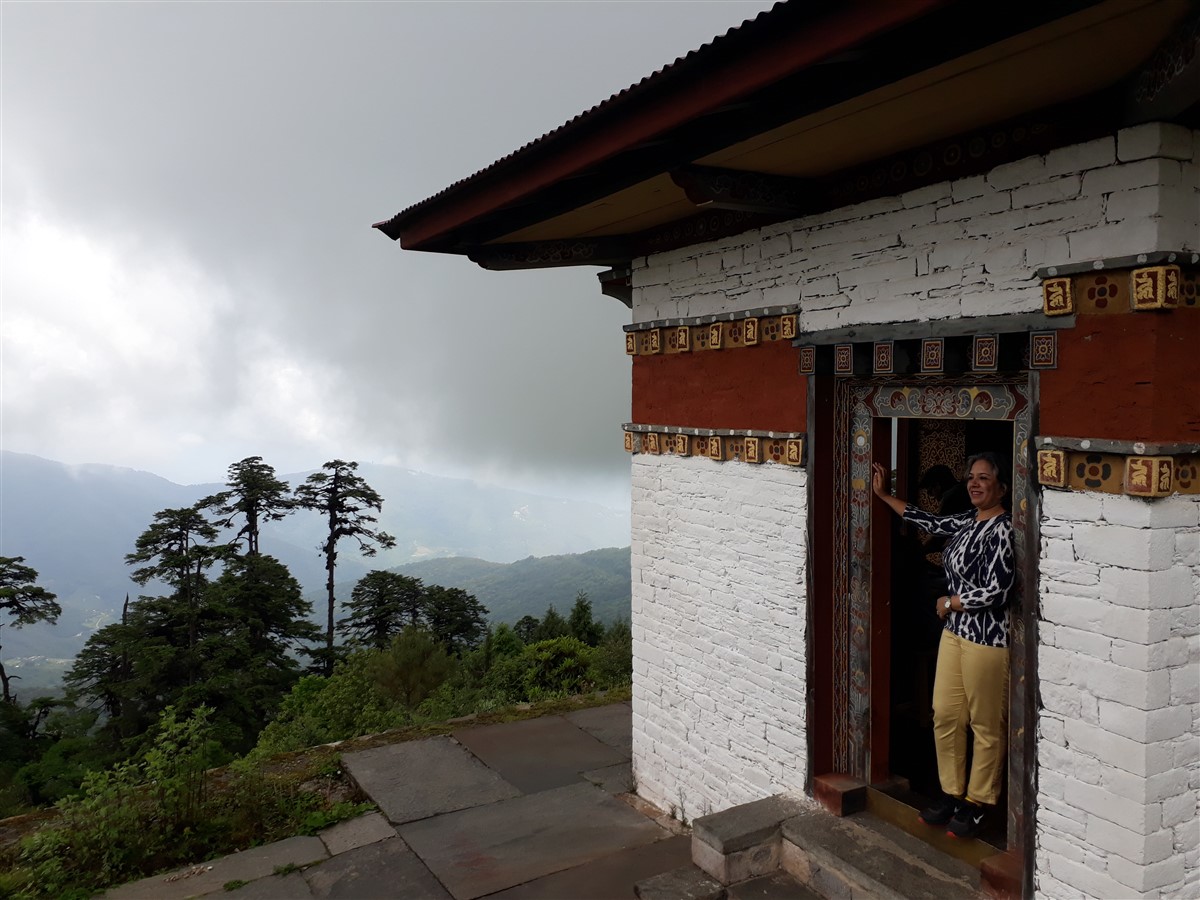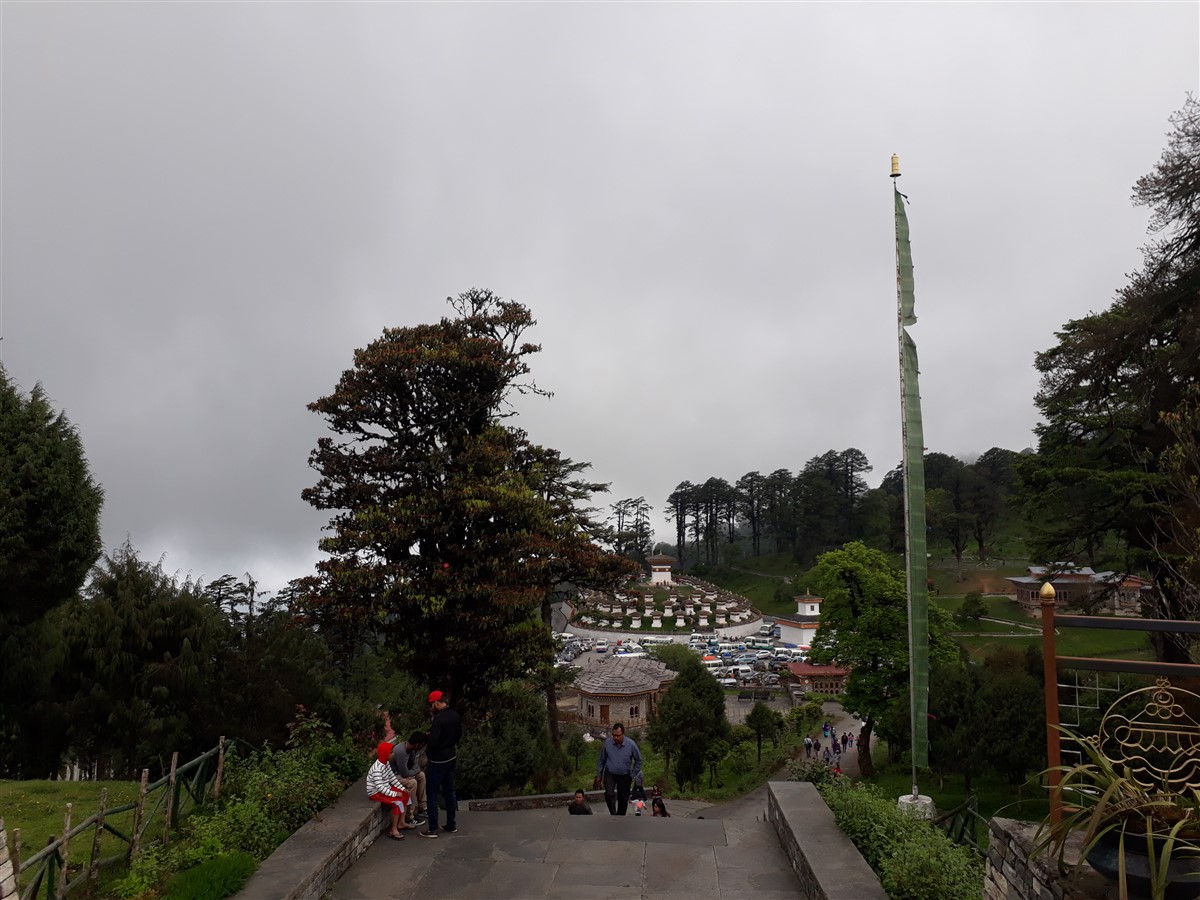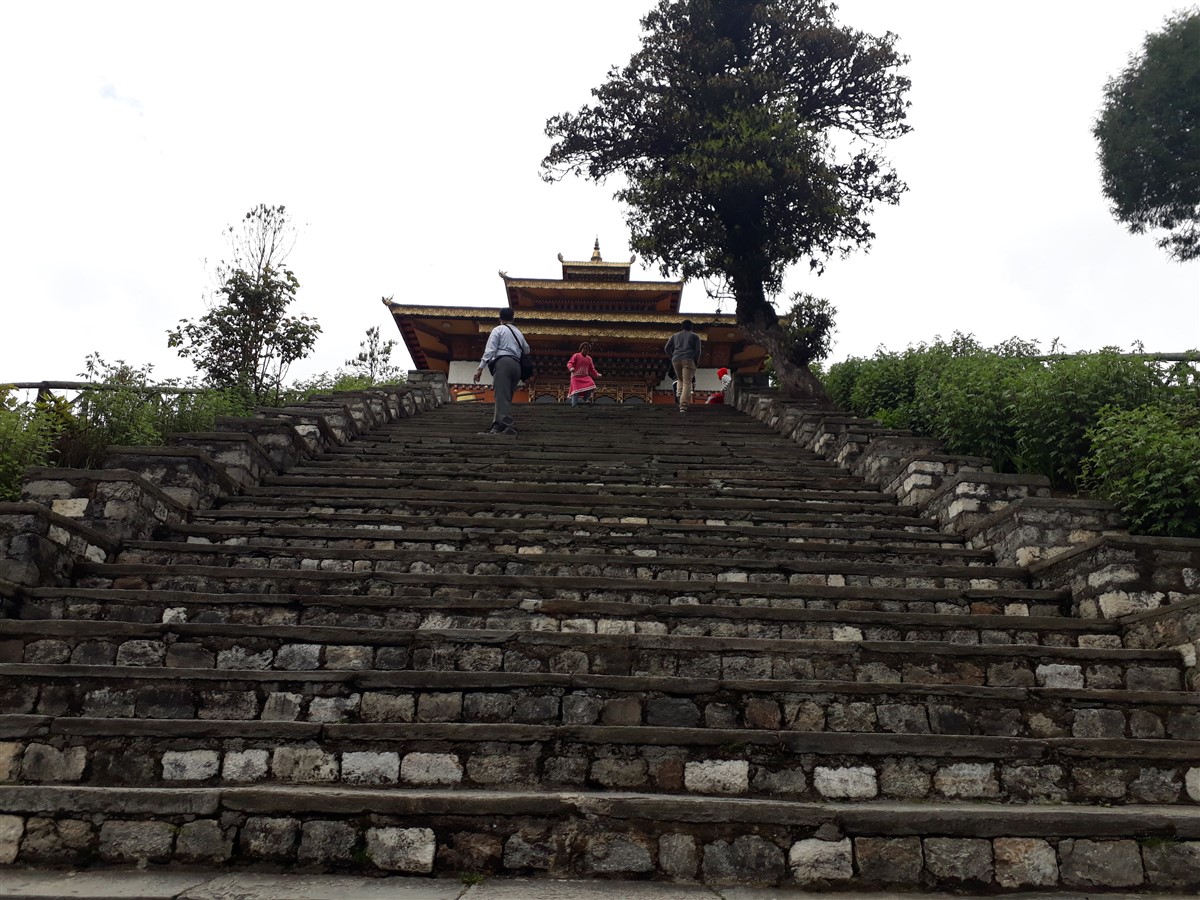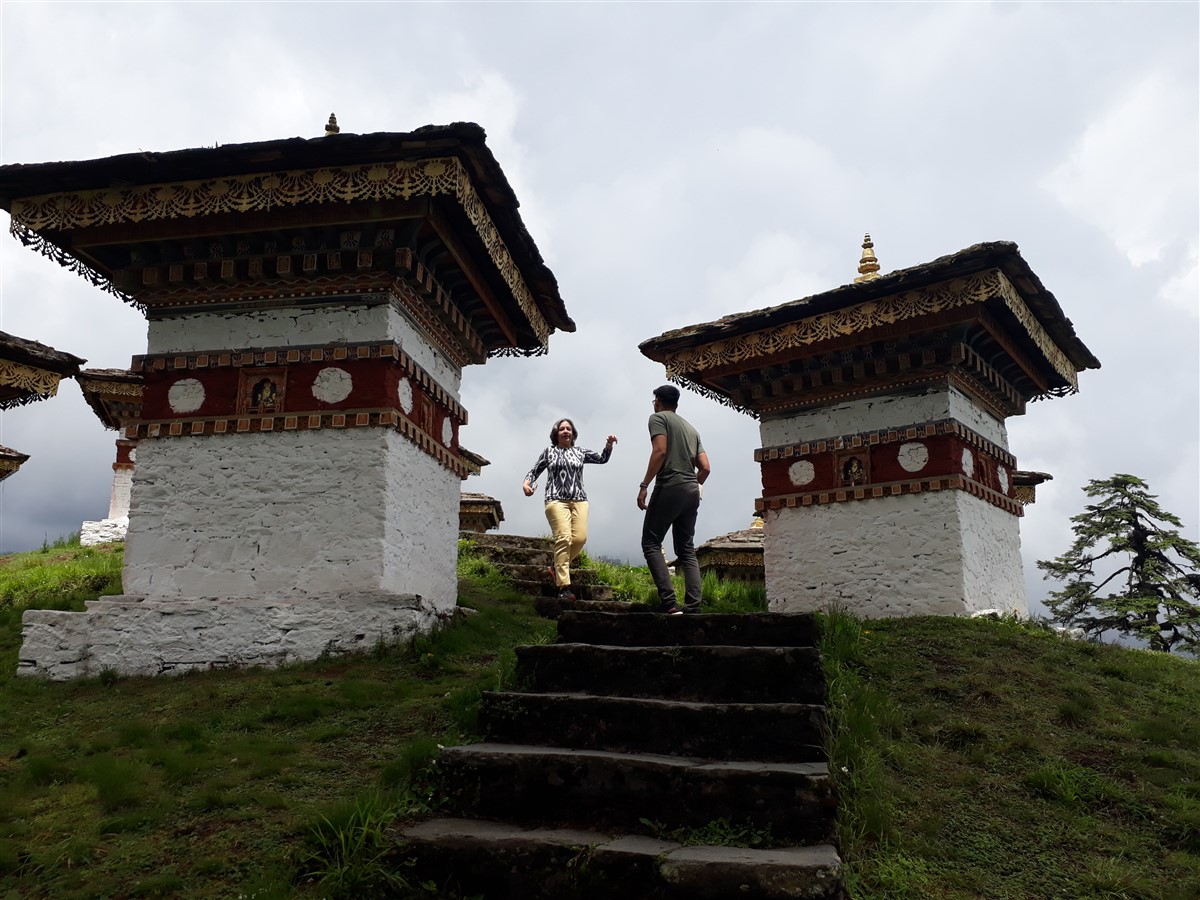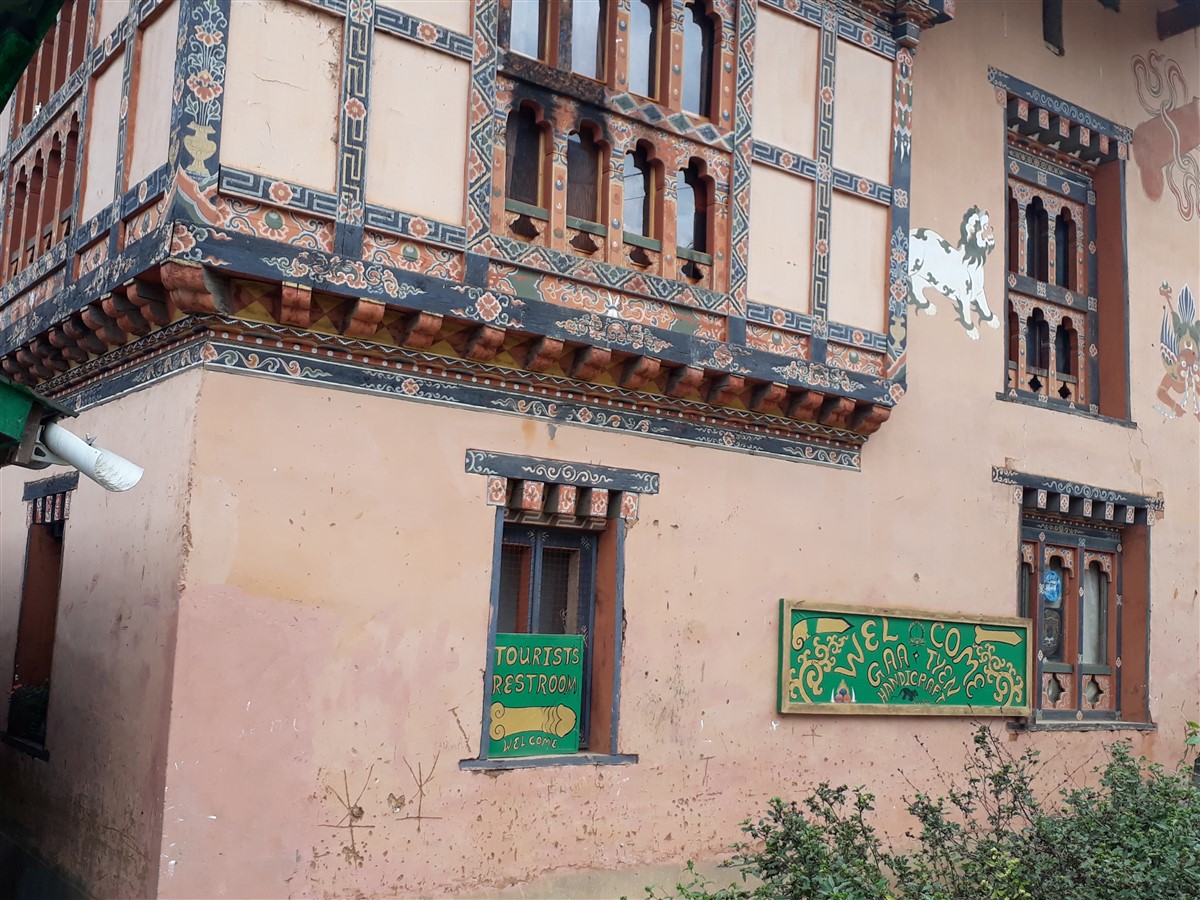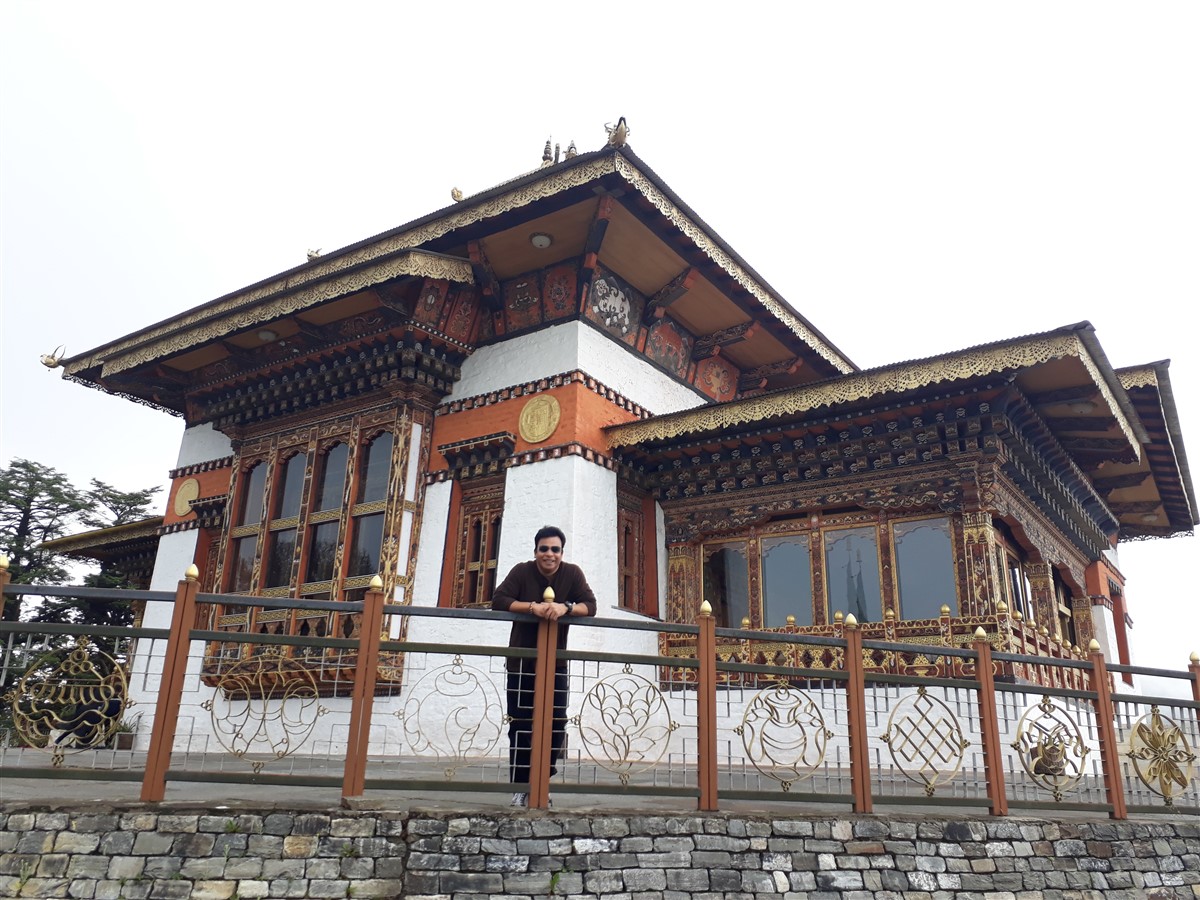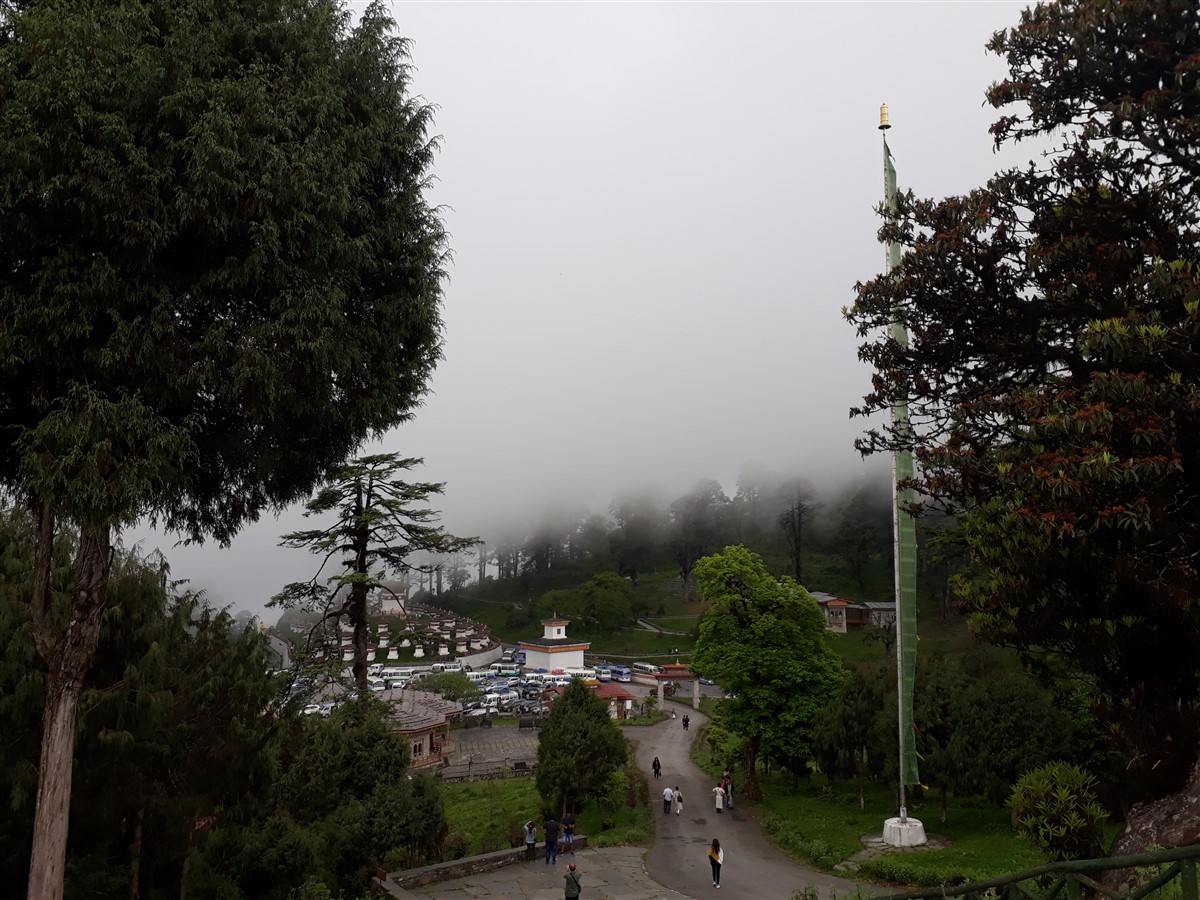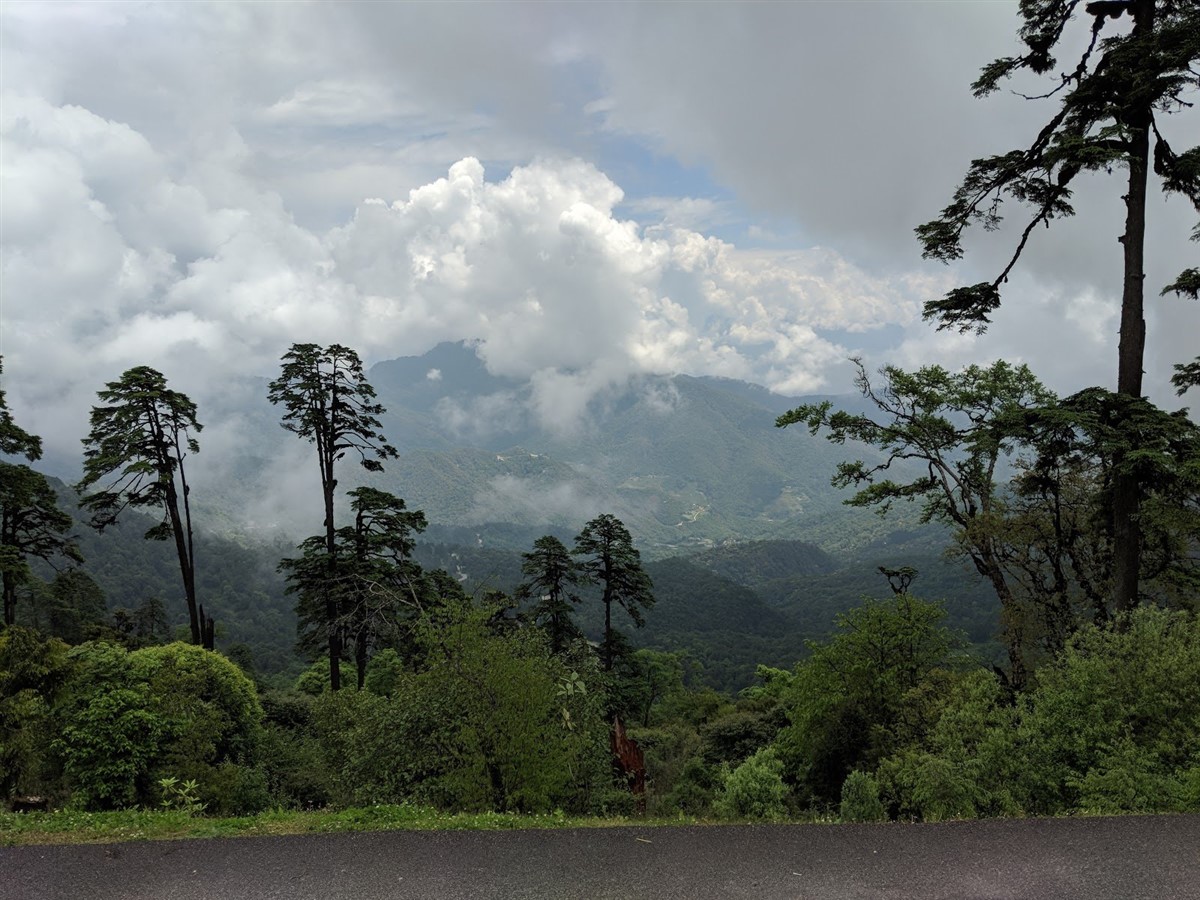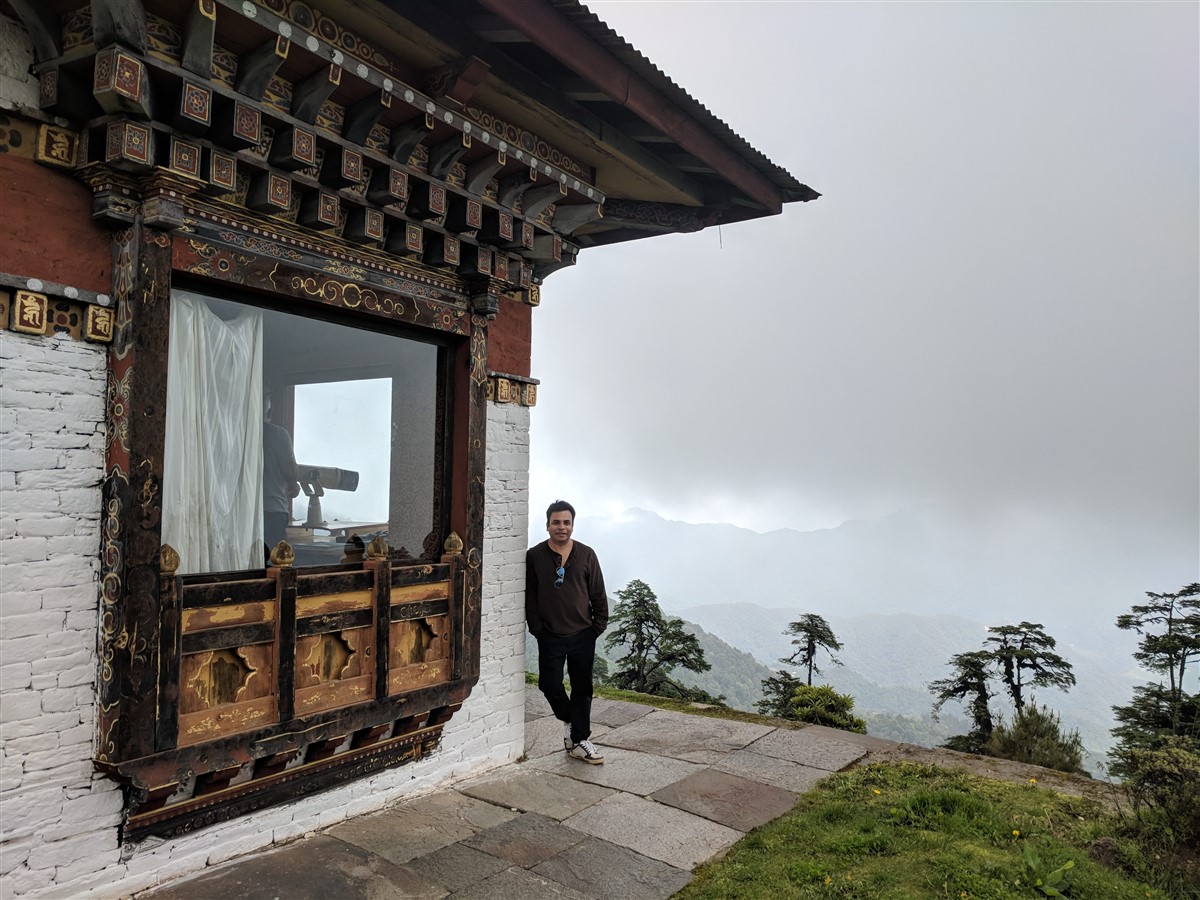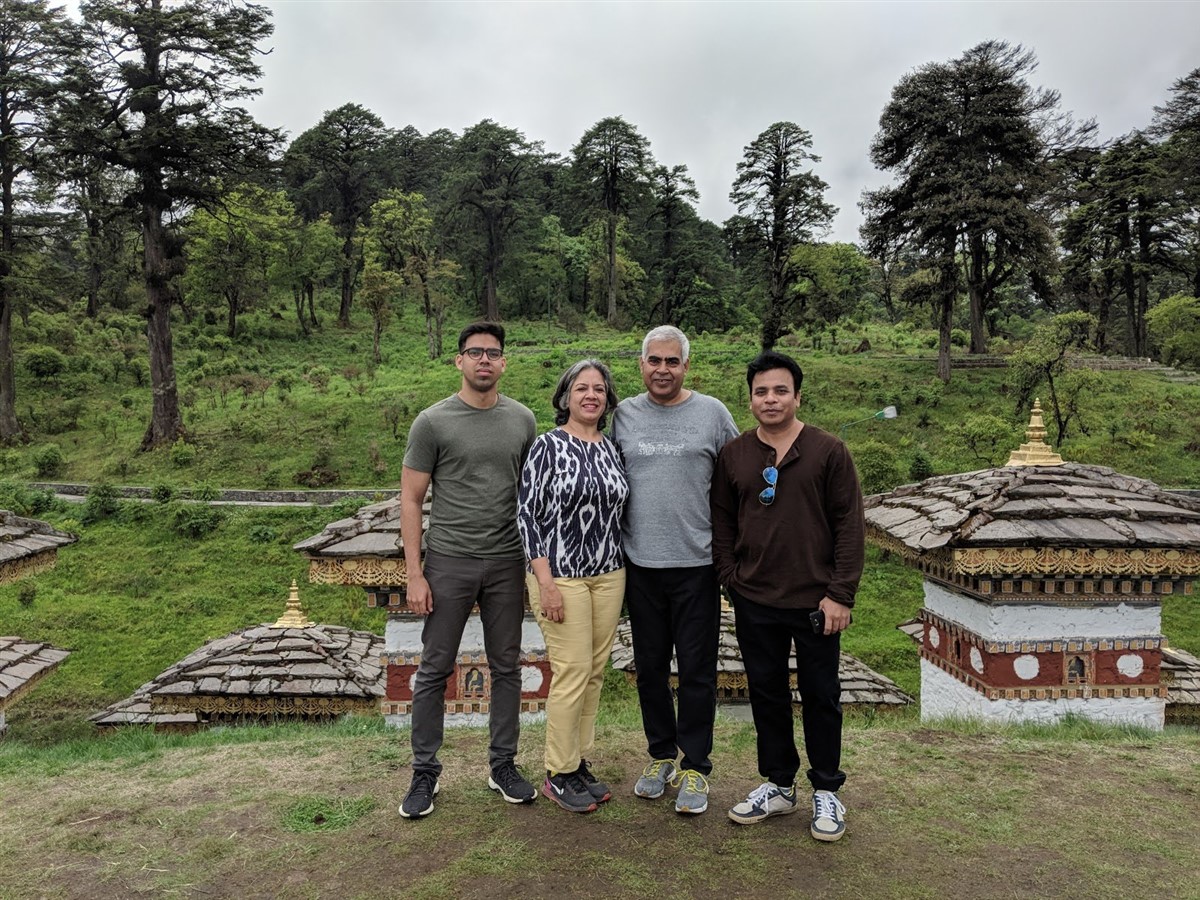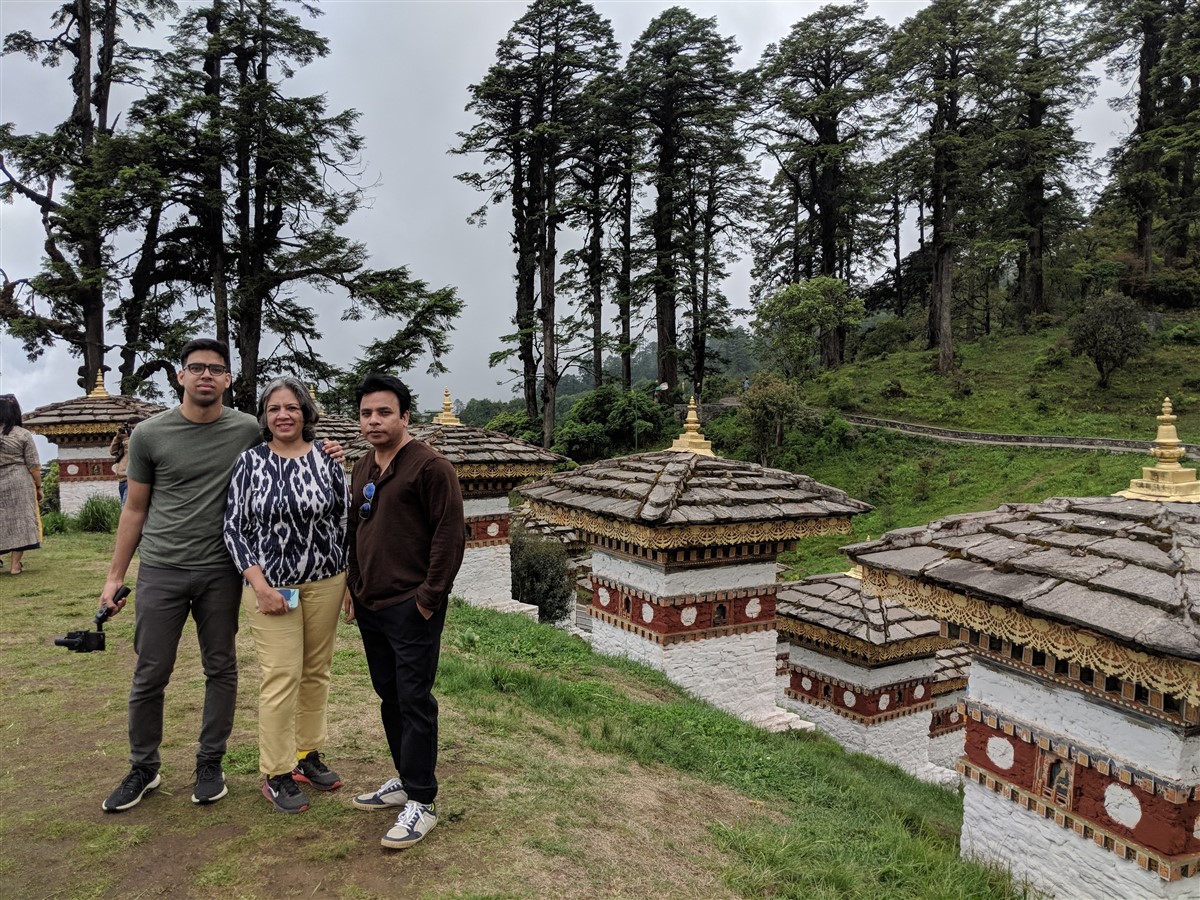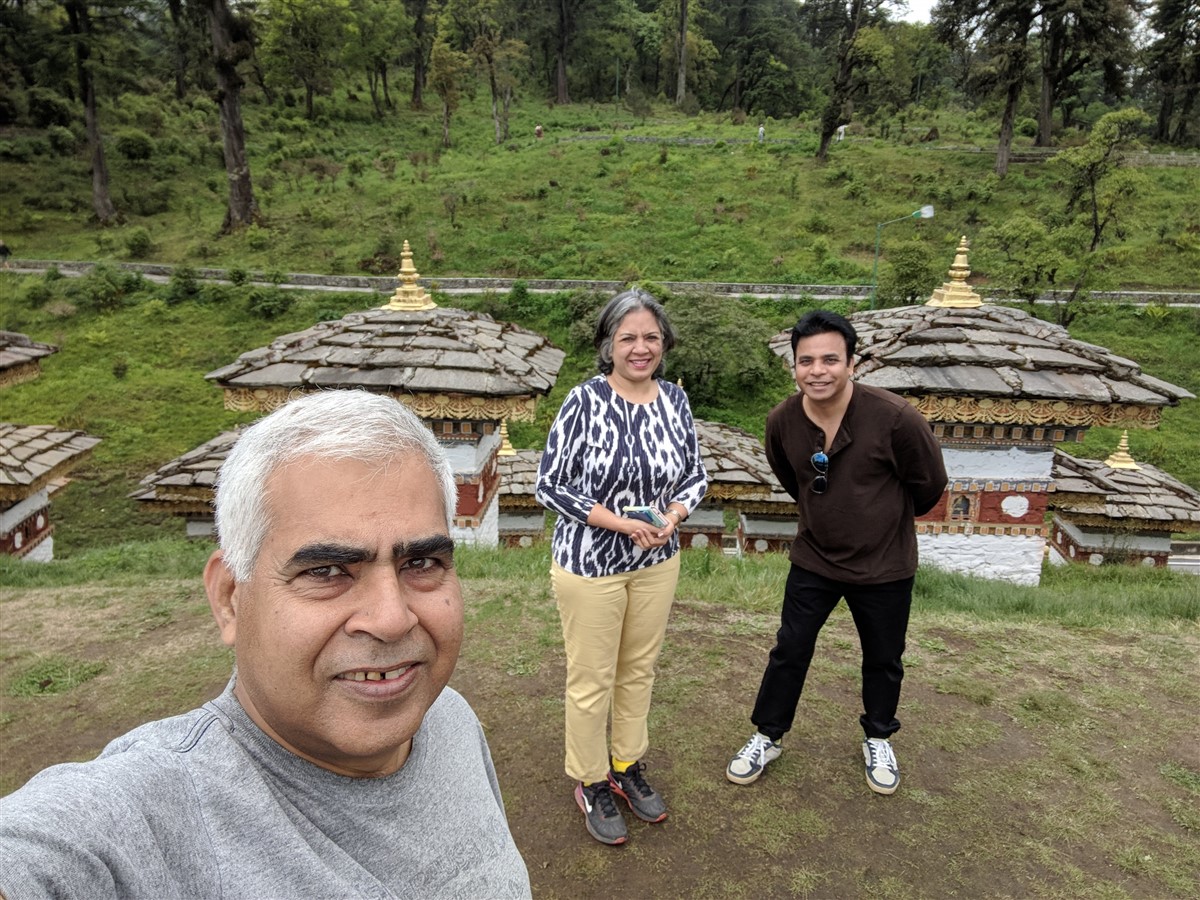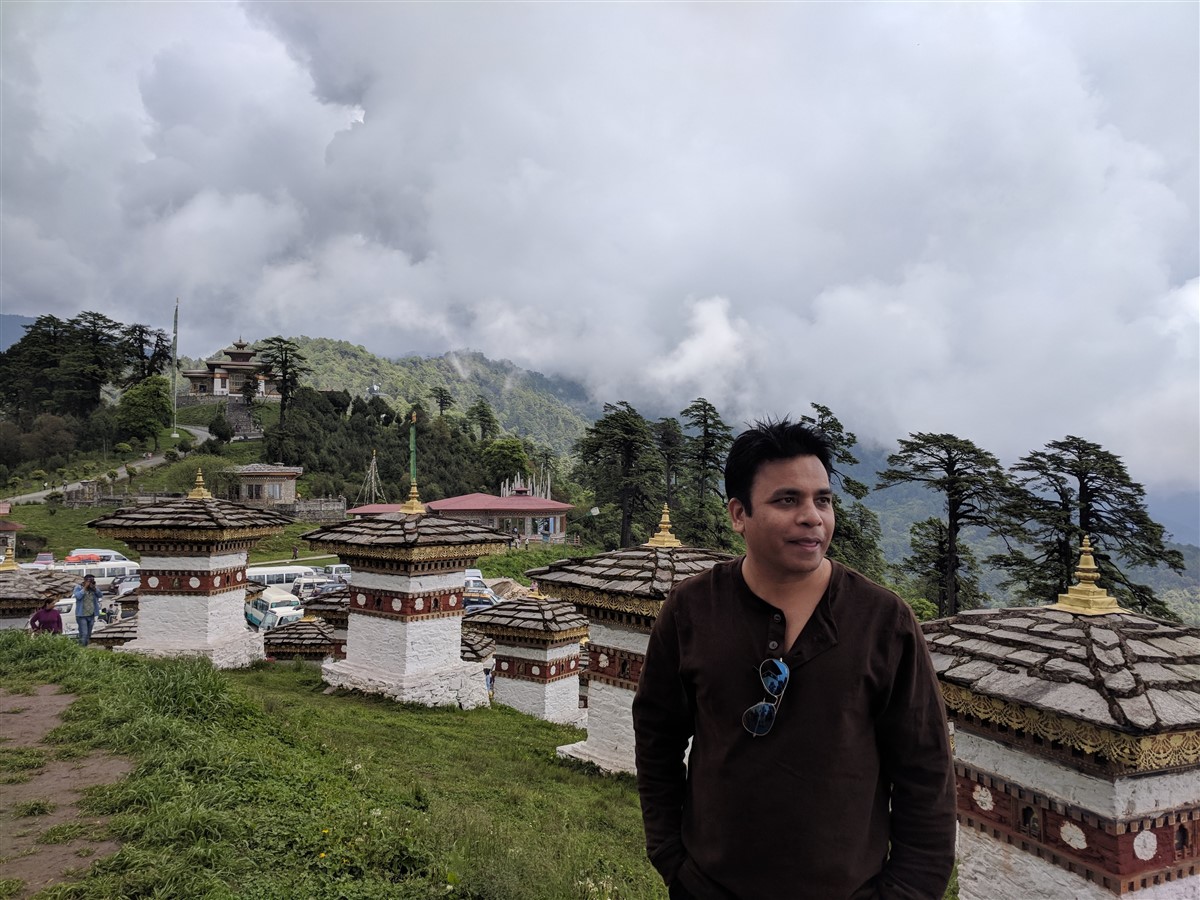 Metsina village
As we descend from the pass, we will notice that the vegetation changes from sub-alpine to sub-tropical. At the lower elevation, we can see banana plants, cactus and other semi-tropical plants, and the green terraced rice fields of Punakha.
On the way, stop for lunch at Metsina village and then hike to the Devine Madman's Monastery-Chhimi Lhakhang, famously known for its fertility shrine, where one can receive a special fertility blessing. Divine Madman" known for his outrageous behavior.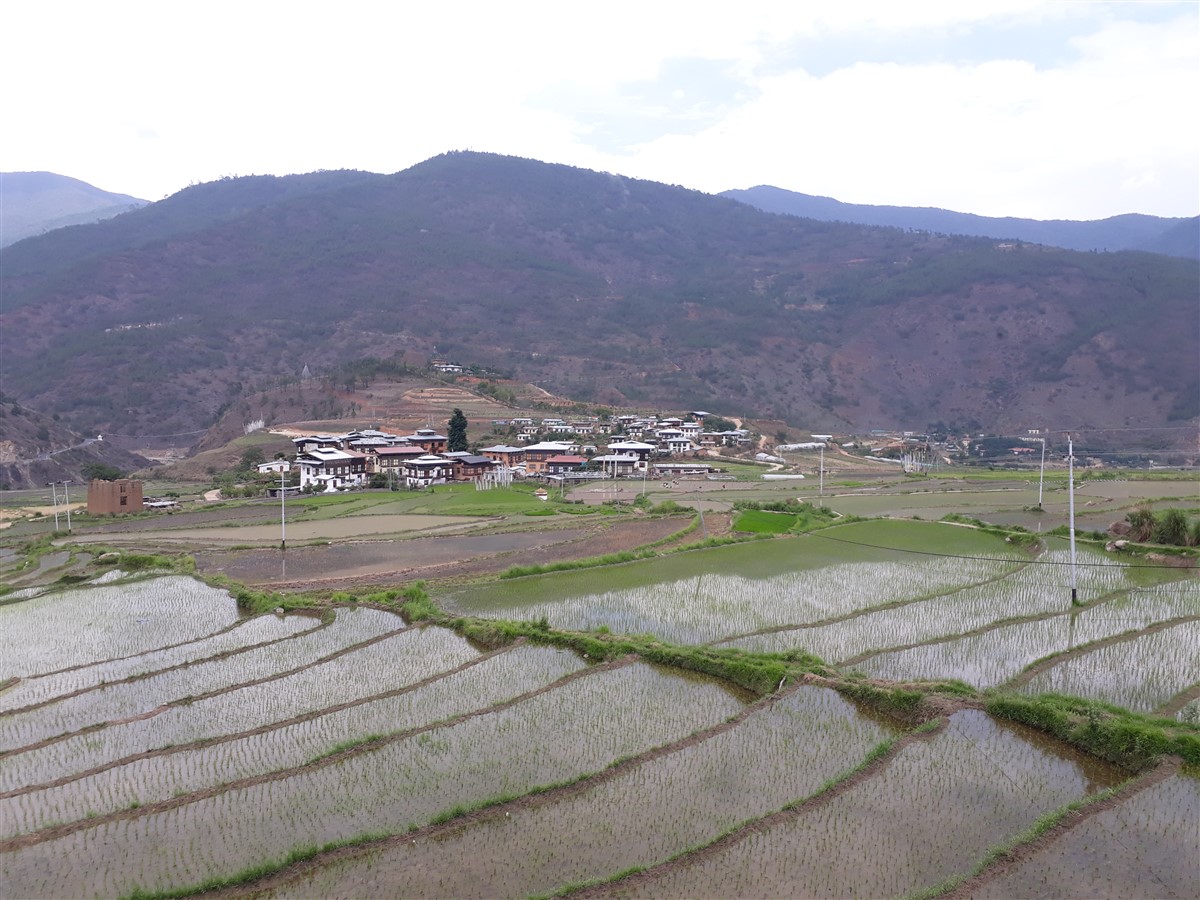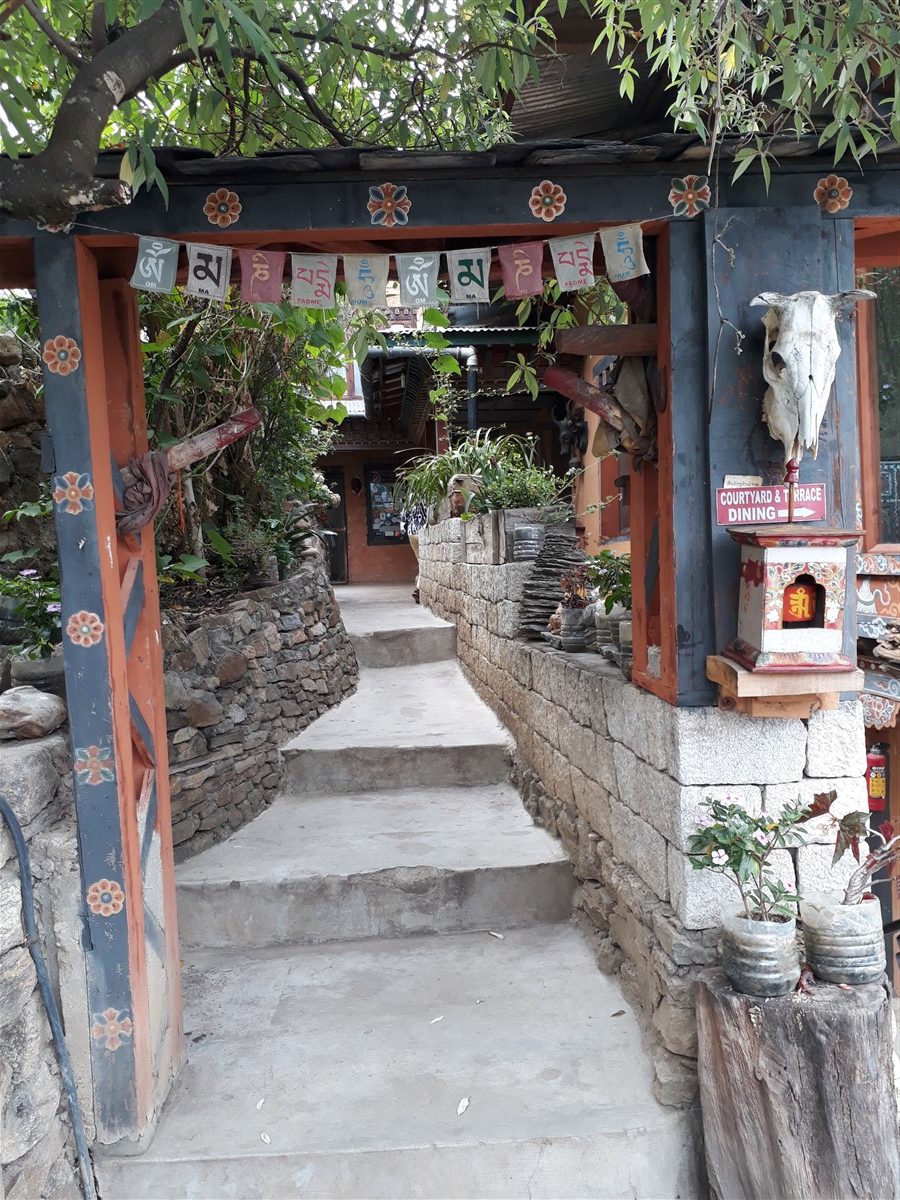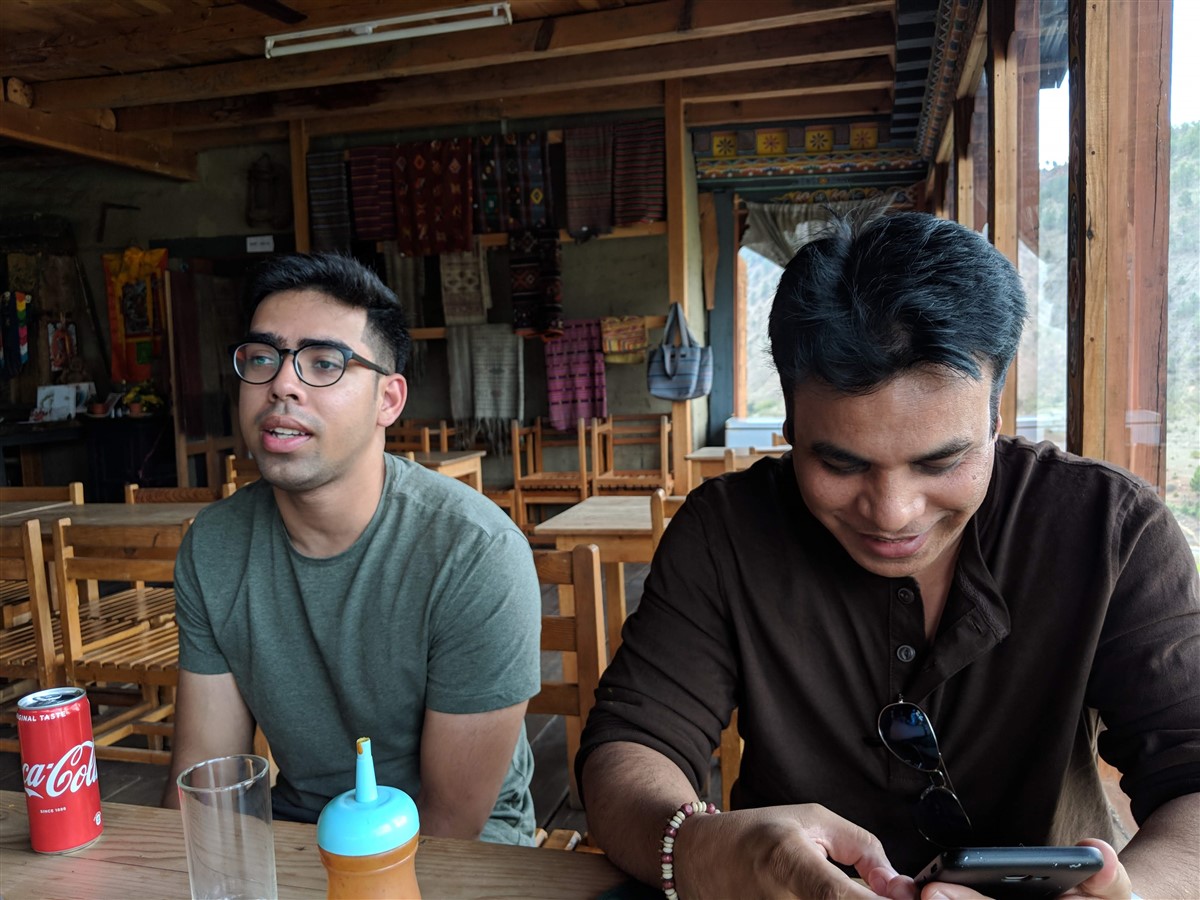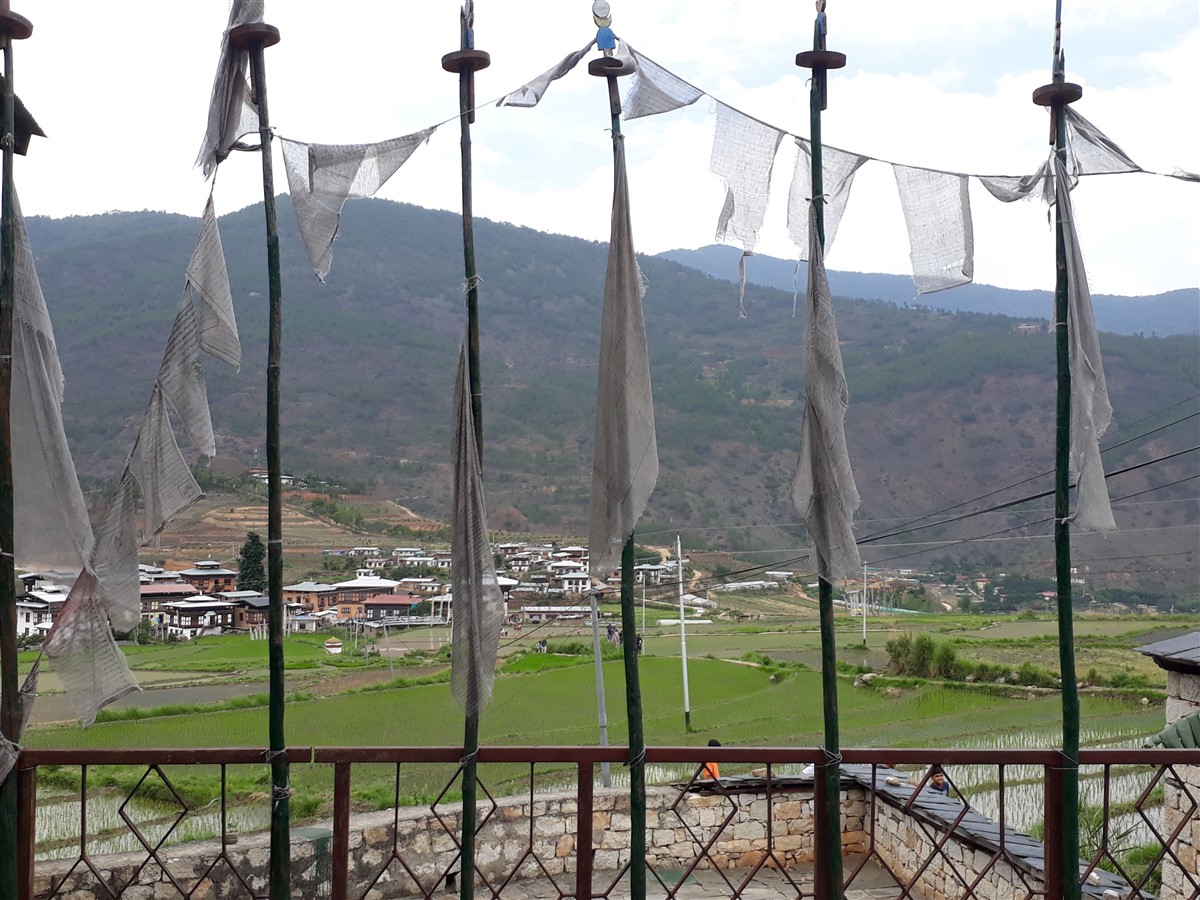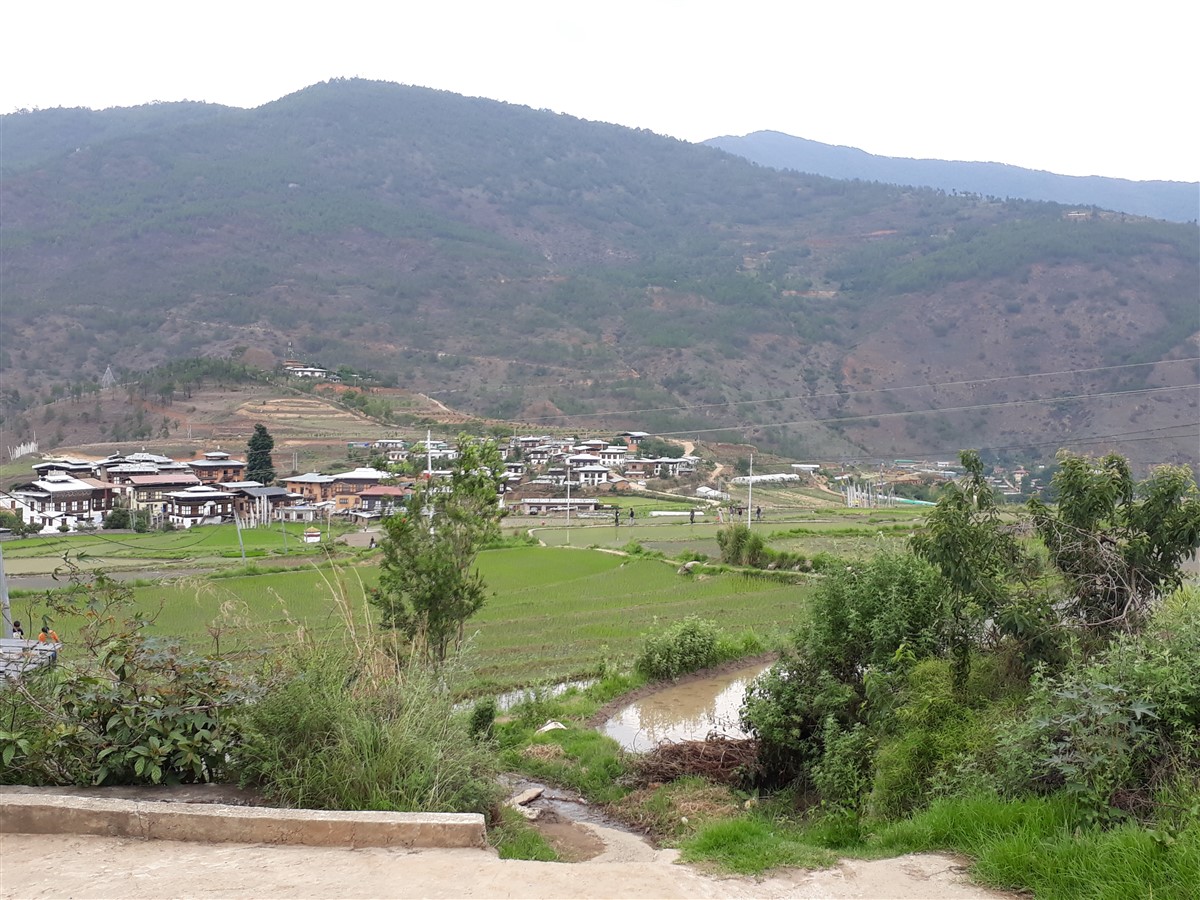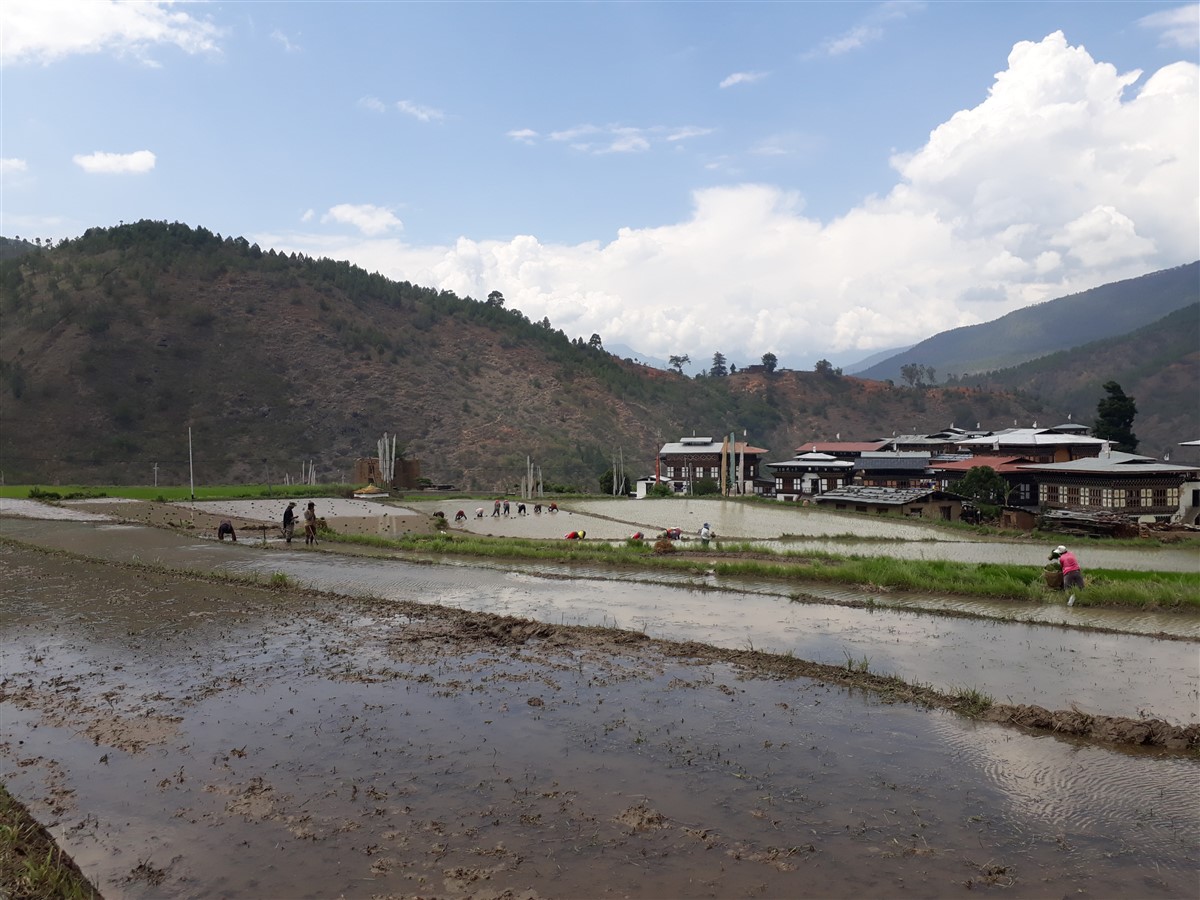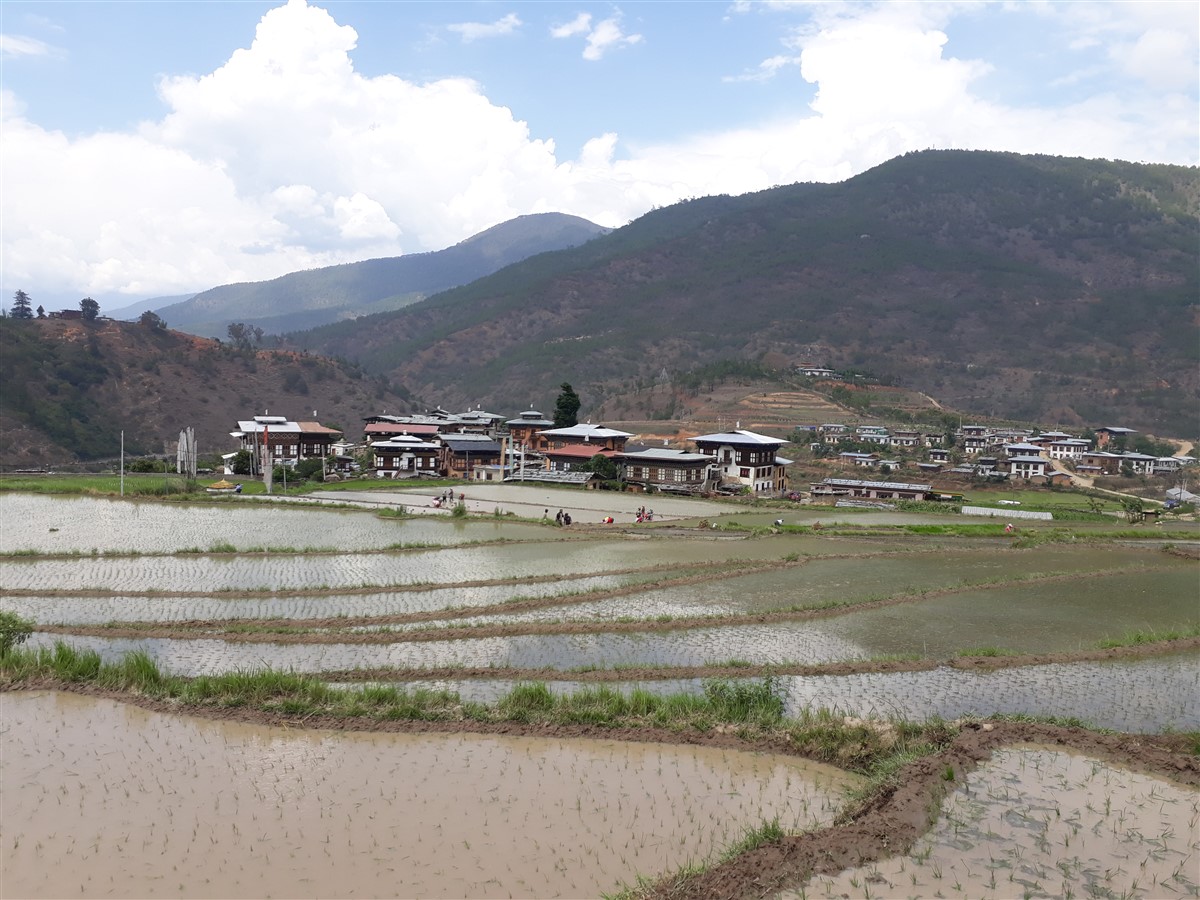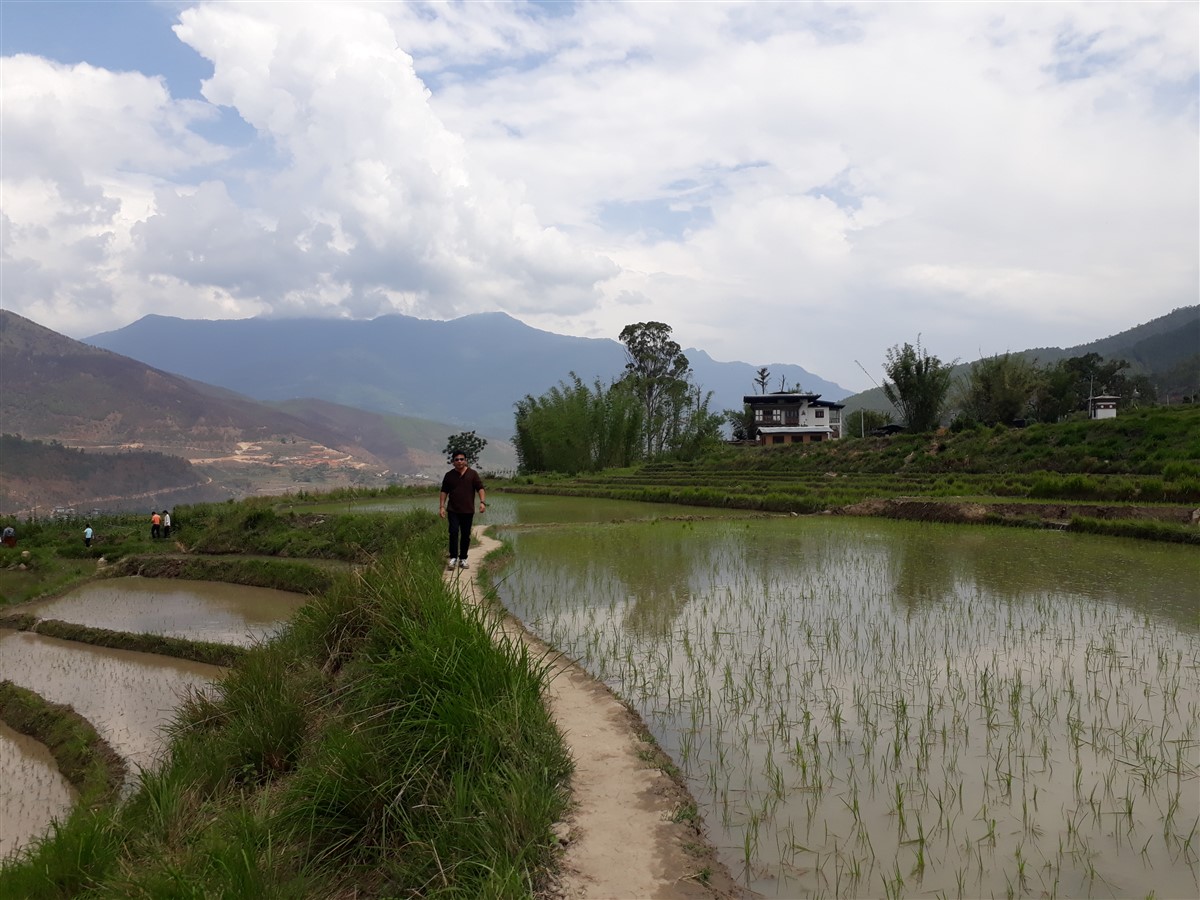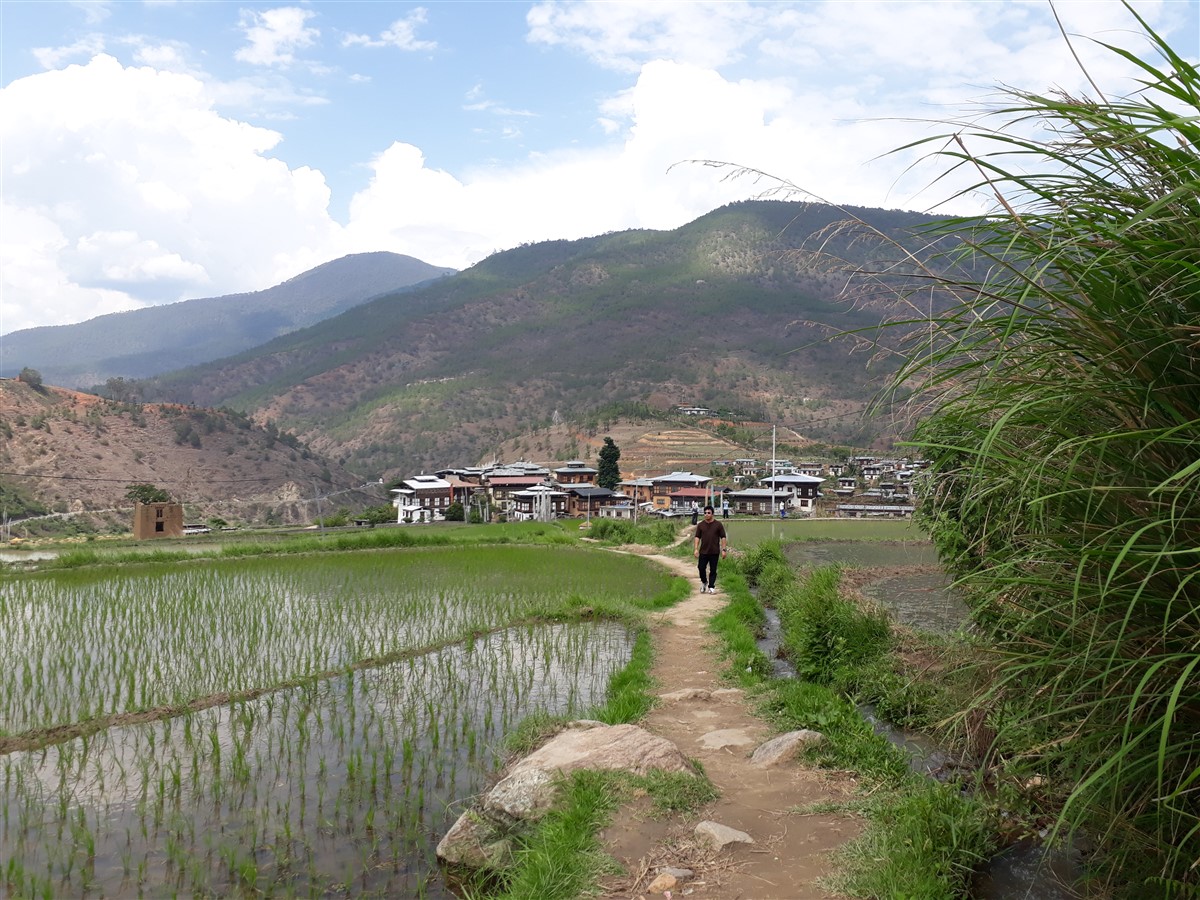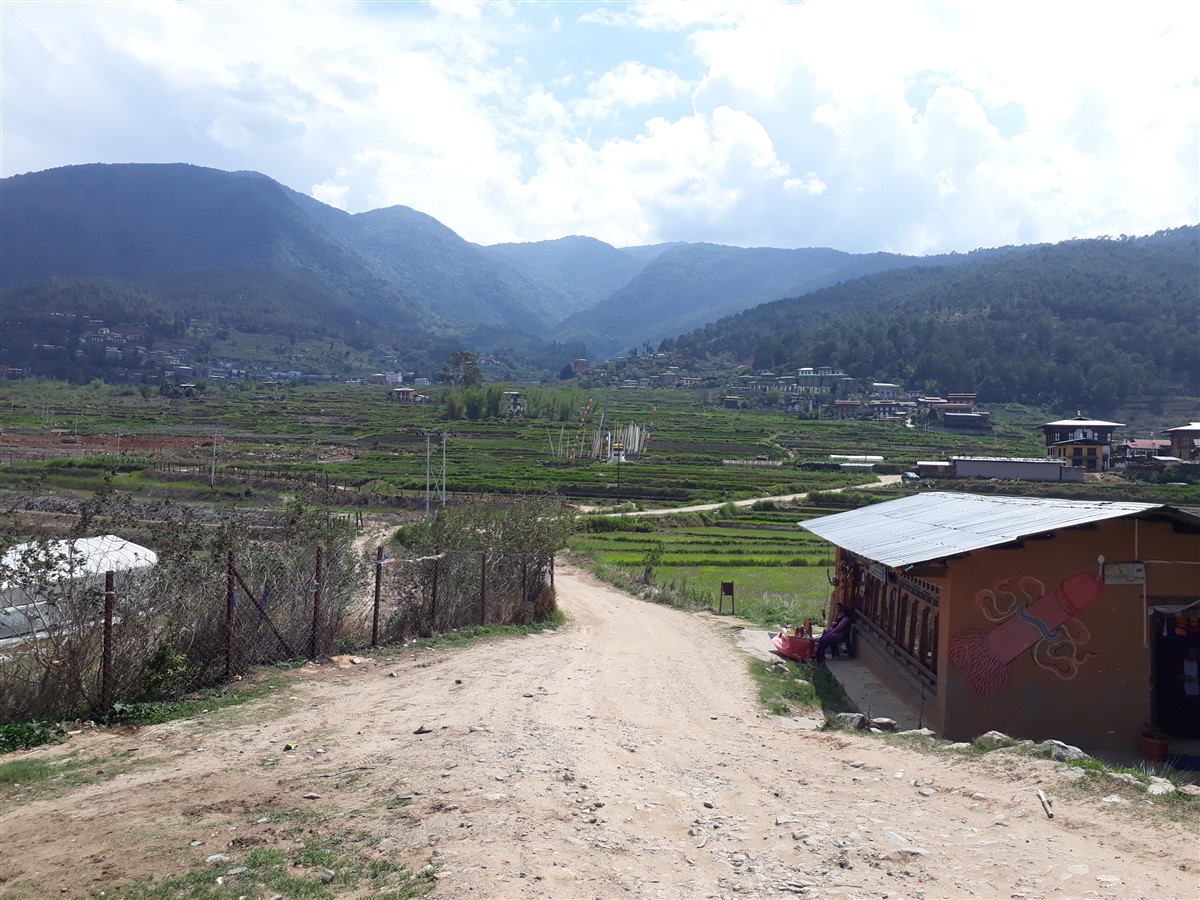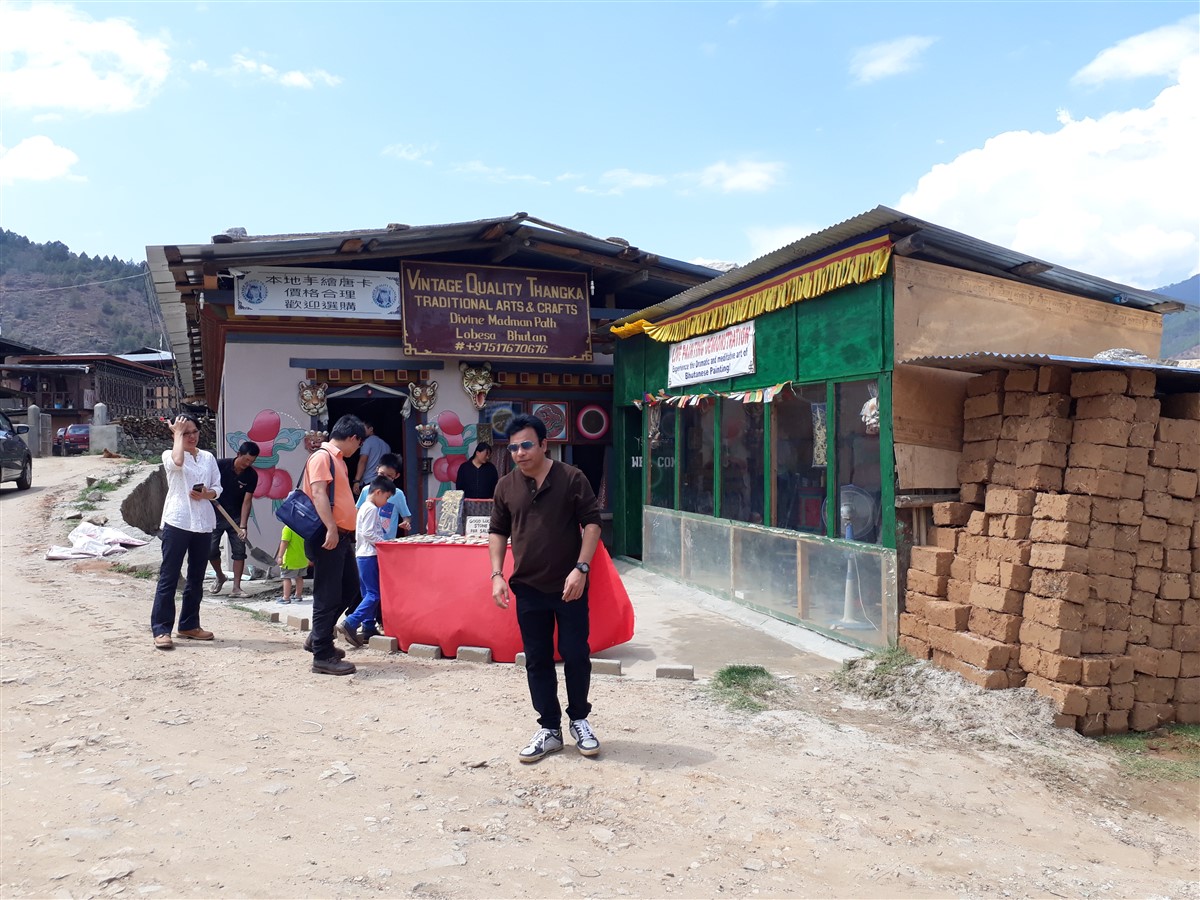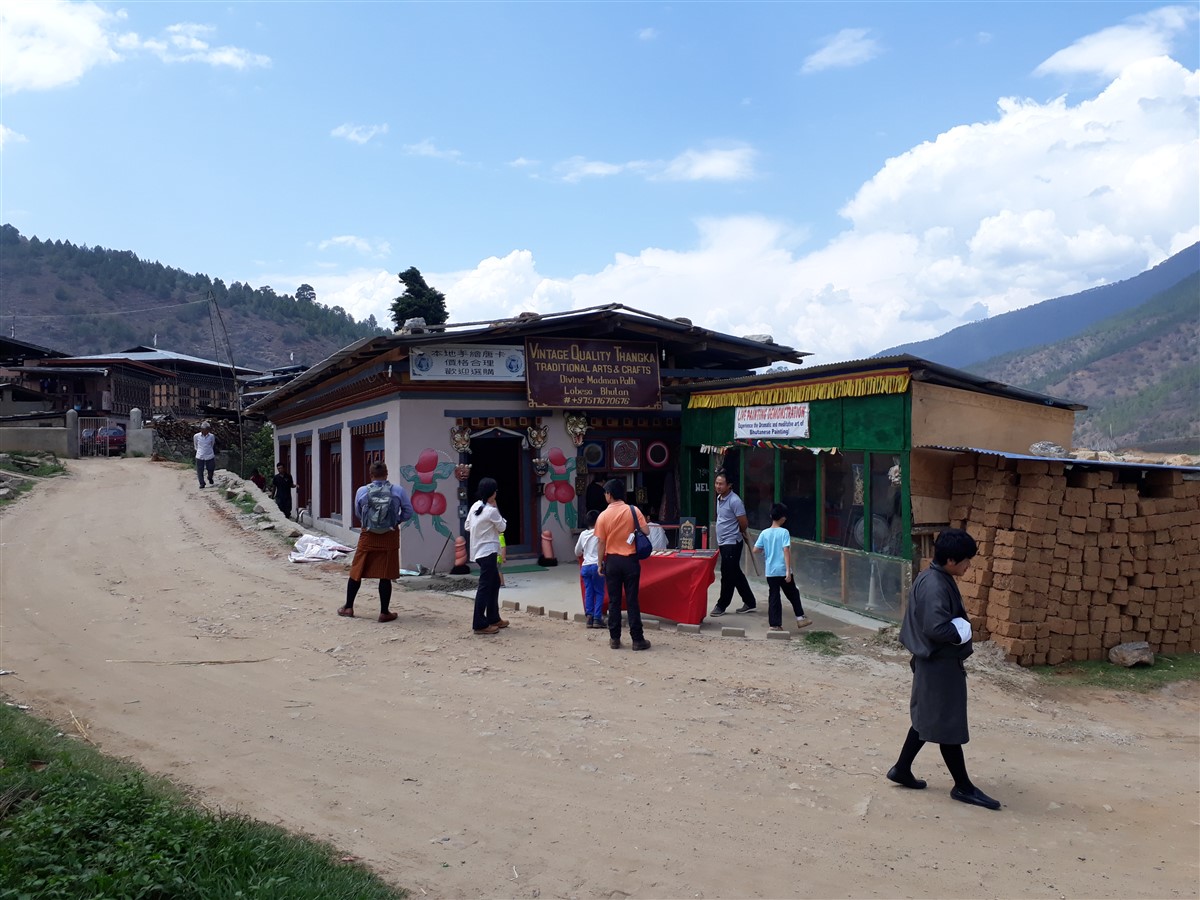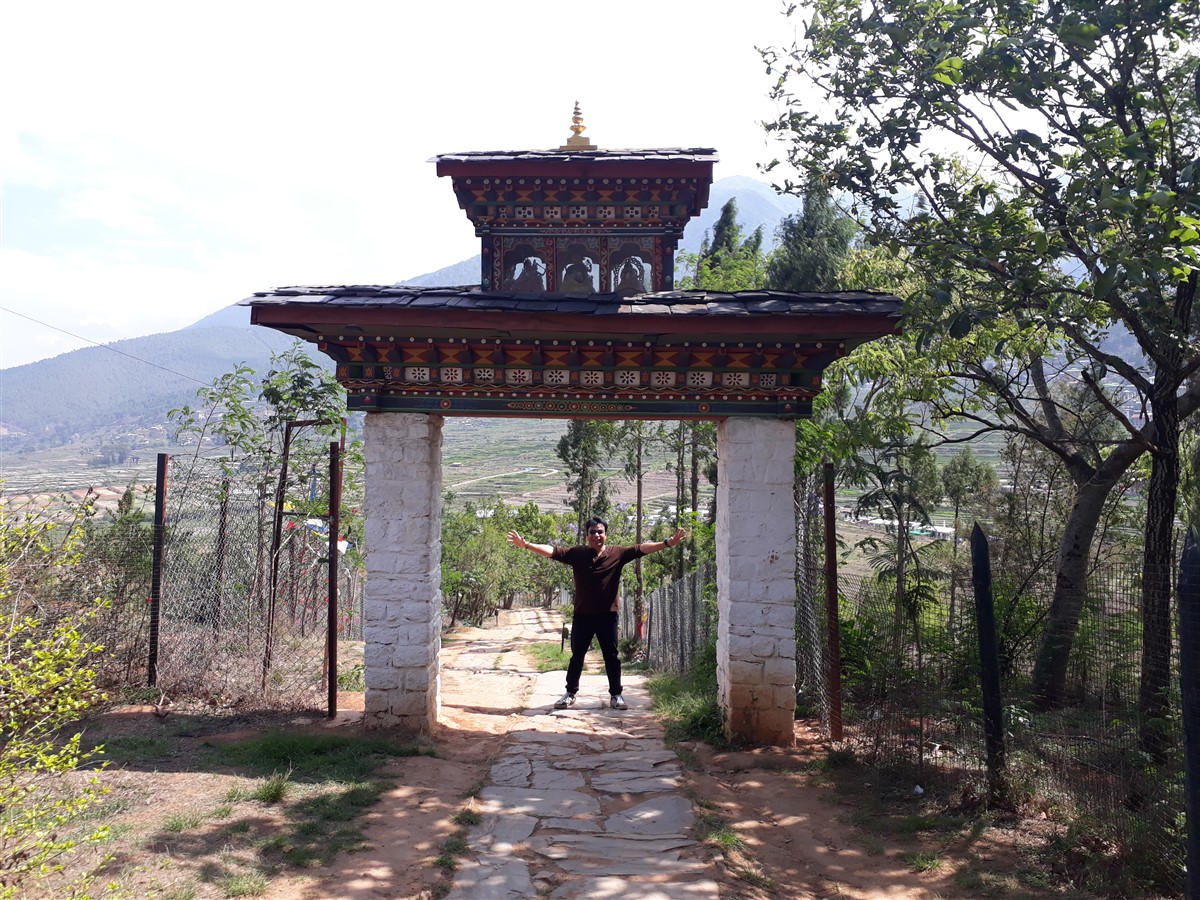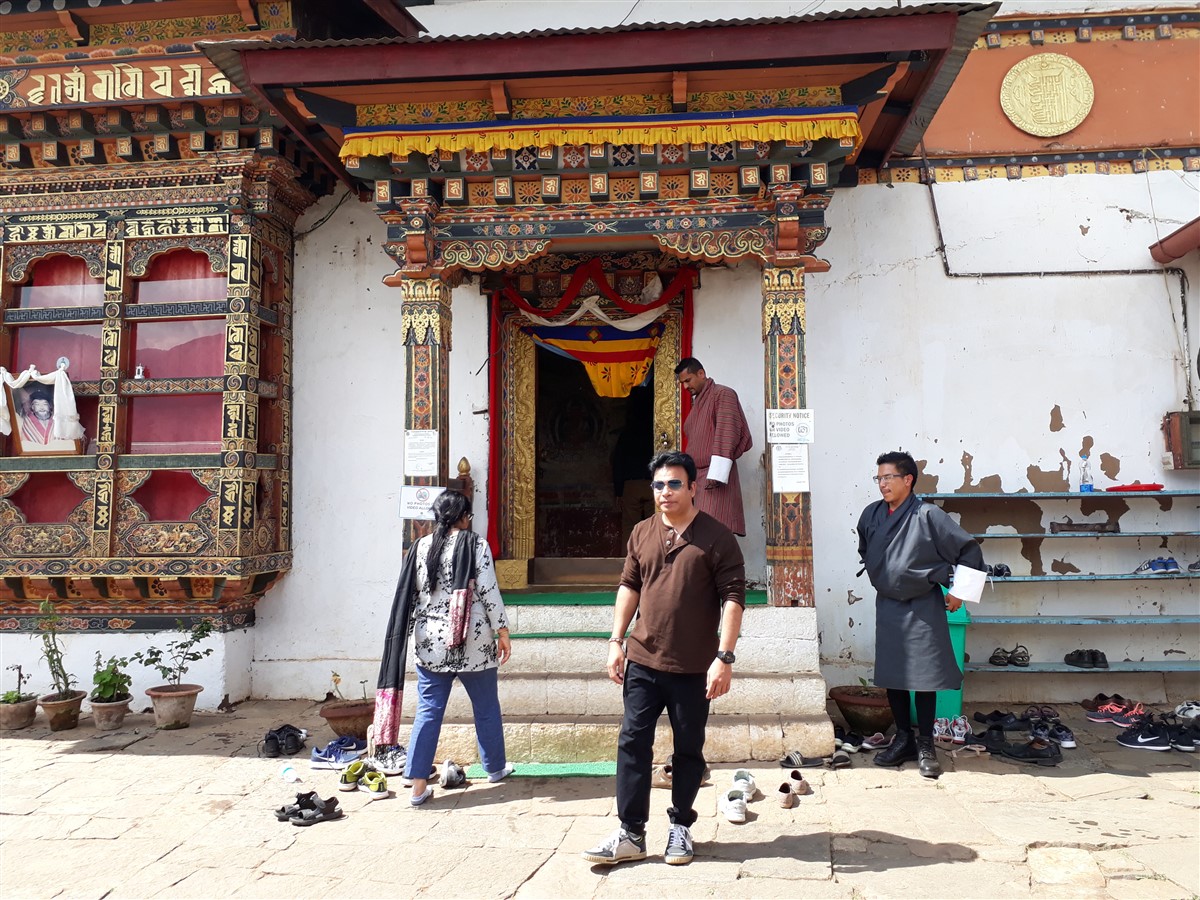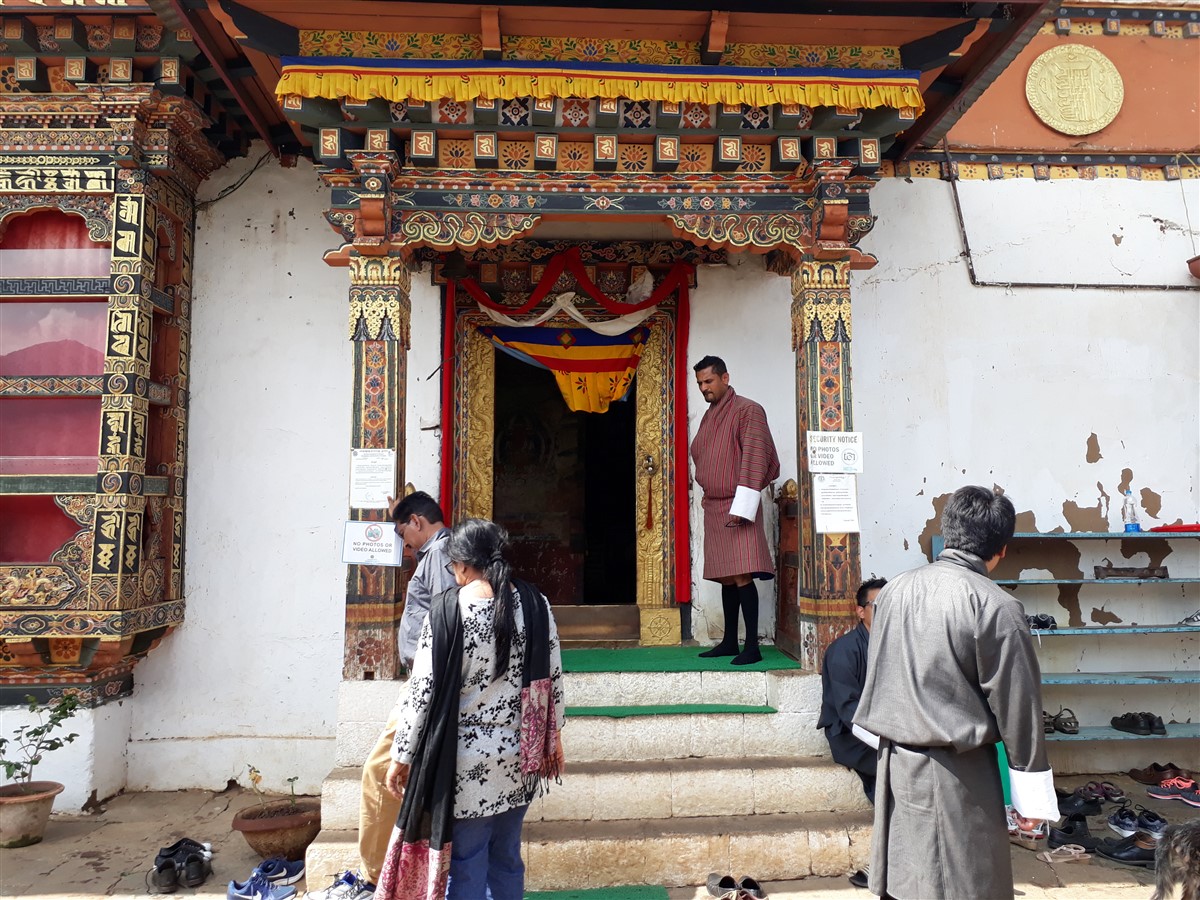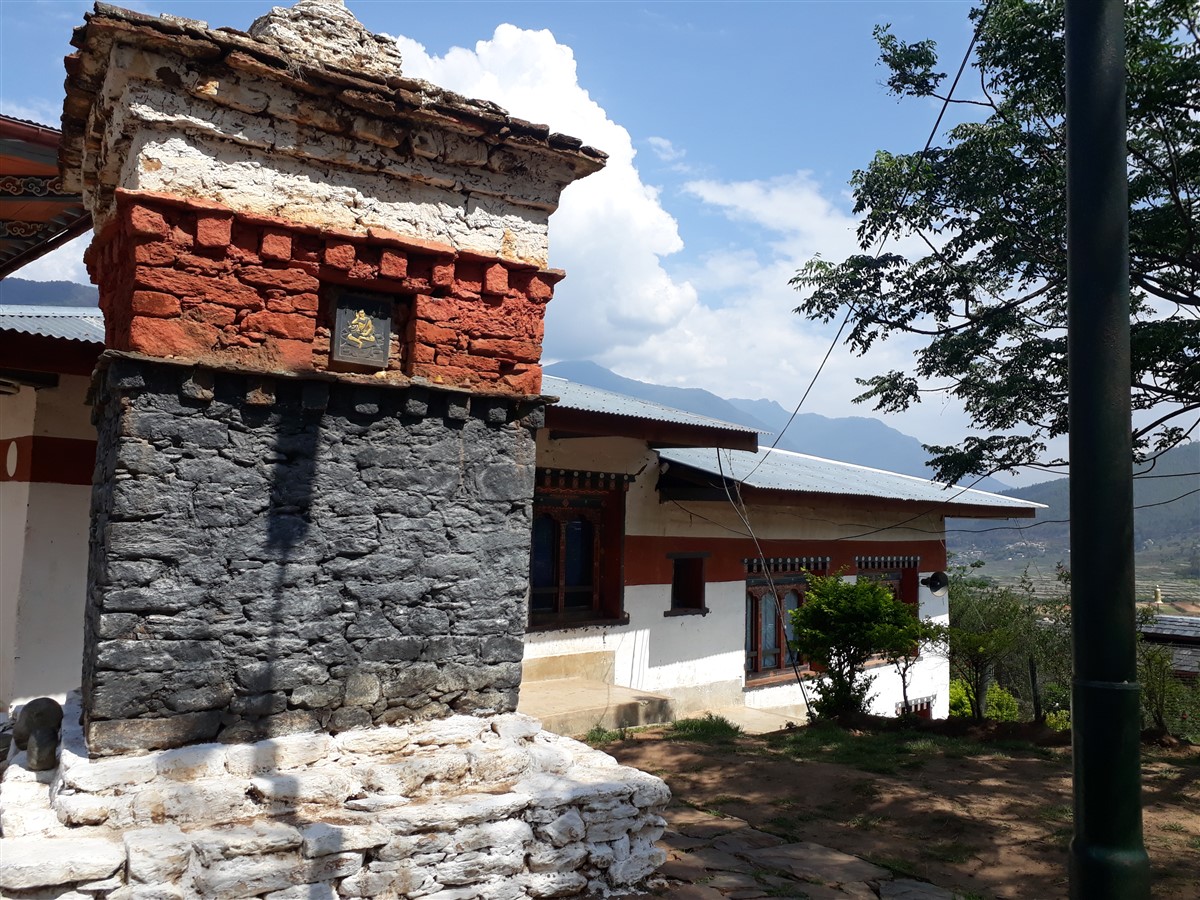 Punakha Dzong
We begin our explorations of Punakha valley with a visit to Punakha Dzong, located between two rivers. It serves as the winter residence for the central monastic body. Punakha has been inextricably linked to some of the most momentous events in the Bhutanese history and deserves its reputation as one of the most beautiful and significant regions at the heart of Bhutanese culture. Punakha had served as the capital of Bhutan from 1637 till 1907 and the 1st National Assembly was held there. The dzong is historically important and stands as the symbol for a unified Bhutan.