Walking in Wat Saket (Phukhao Thong / The Golden Mount) Temple : Bangkok, Thailand (Nov'19)
11th November 2019
I visited Wat Saket (Phukhao Thong OR The Golden Mount) Temple in Bangkok, Thailand on the day of Loy Krathong Festival. The nearest MRT station is "Samyot" just 800-meter walking distance.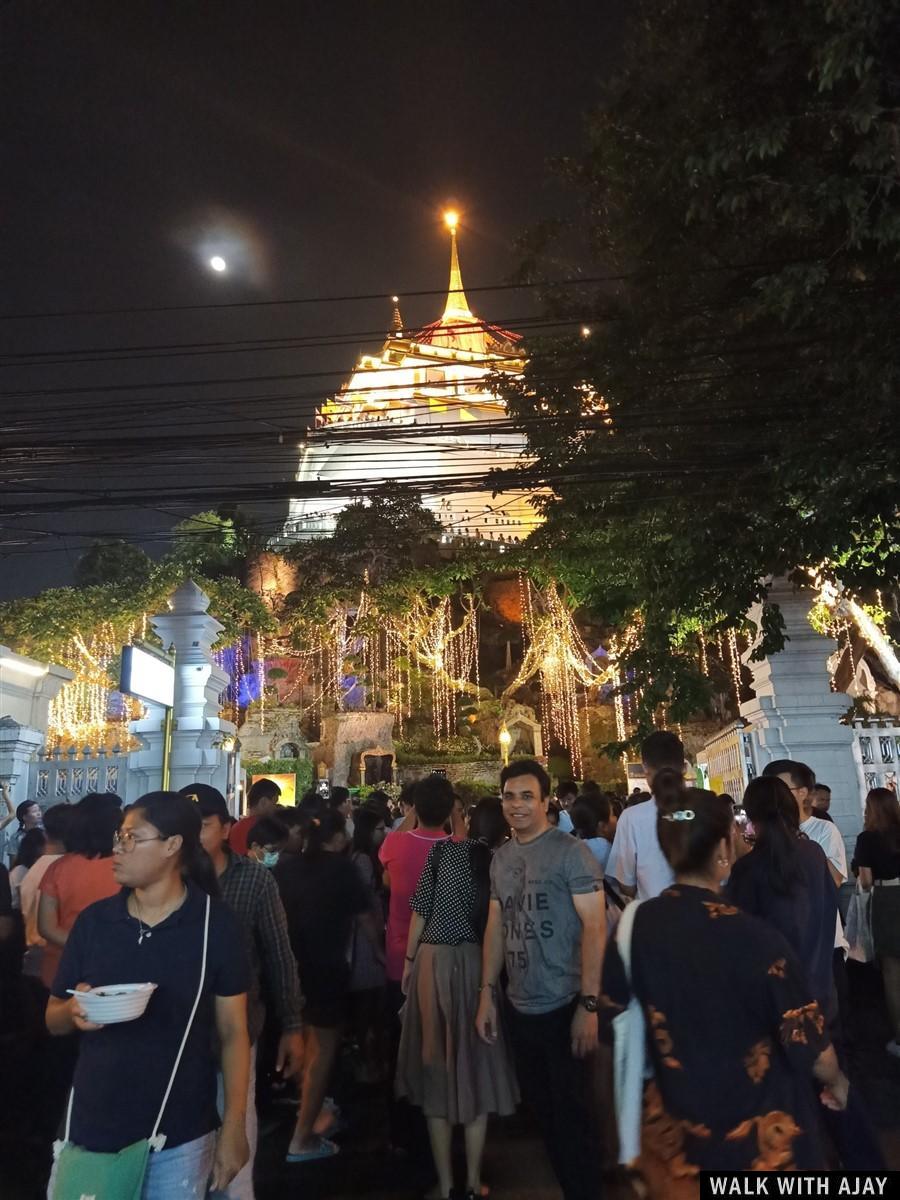 Watch YouTube Video
Loi Krathong Festival at The Golden Mount Temple
Loi Krathong takes place on the evening of the full moon of the 12th month in the traditional Thai lunar calendar, thus the exact date of the festival changes every year. In the Western calendar, this usually falls in the month of November.
The structure of Wat Saket is distinct because of the 80-meter high mountain, called Phu Khao Thong (meaning Golden Mountain), where the temple's main gilded chedi (or stupa) rests. This 'mountain', formed from the debris of a collapsed chedi commissioned to be built by King Rama III, was once the highest point in all of Bangkok. The Golden Mountain is a well-known and much-revered landmark in Bangkok. A climb to the top of the mount is a journey of more than 300 steps.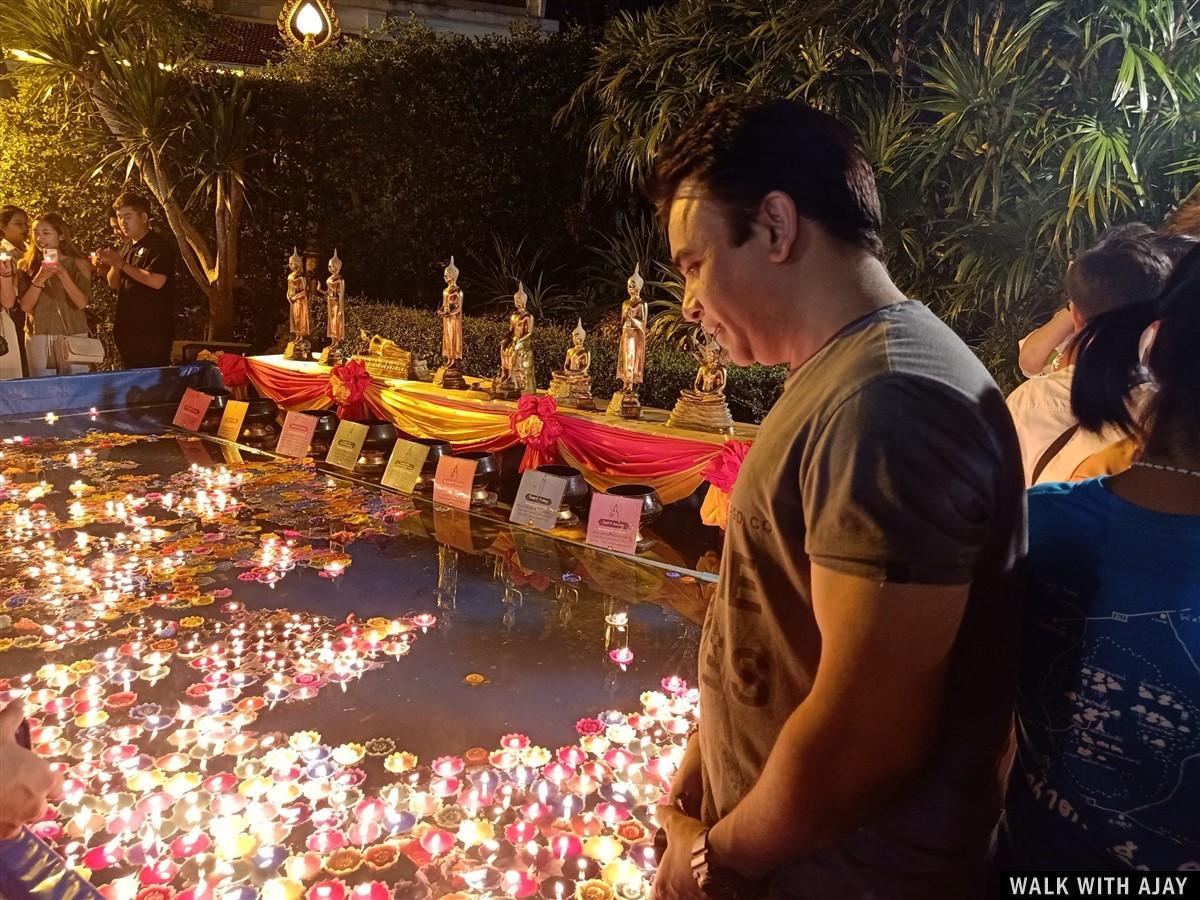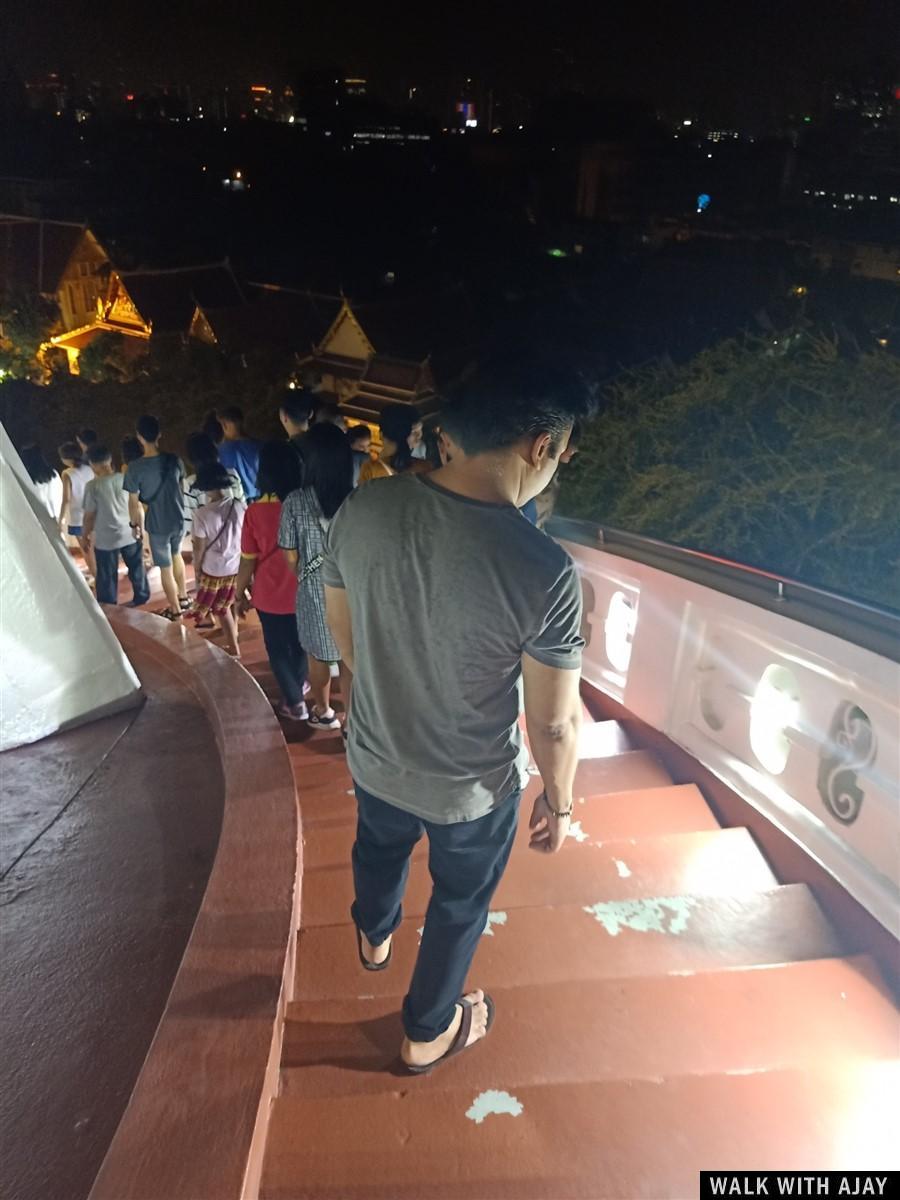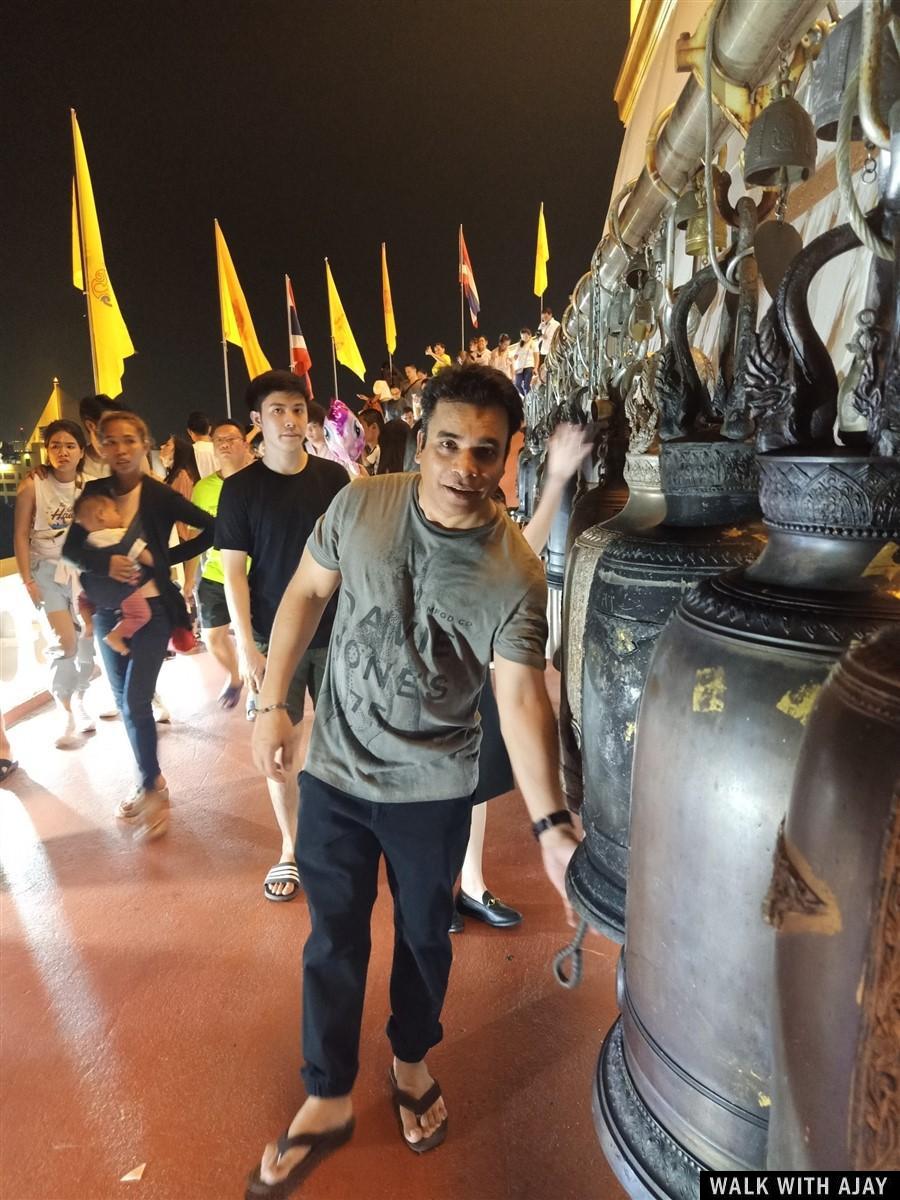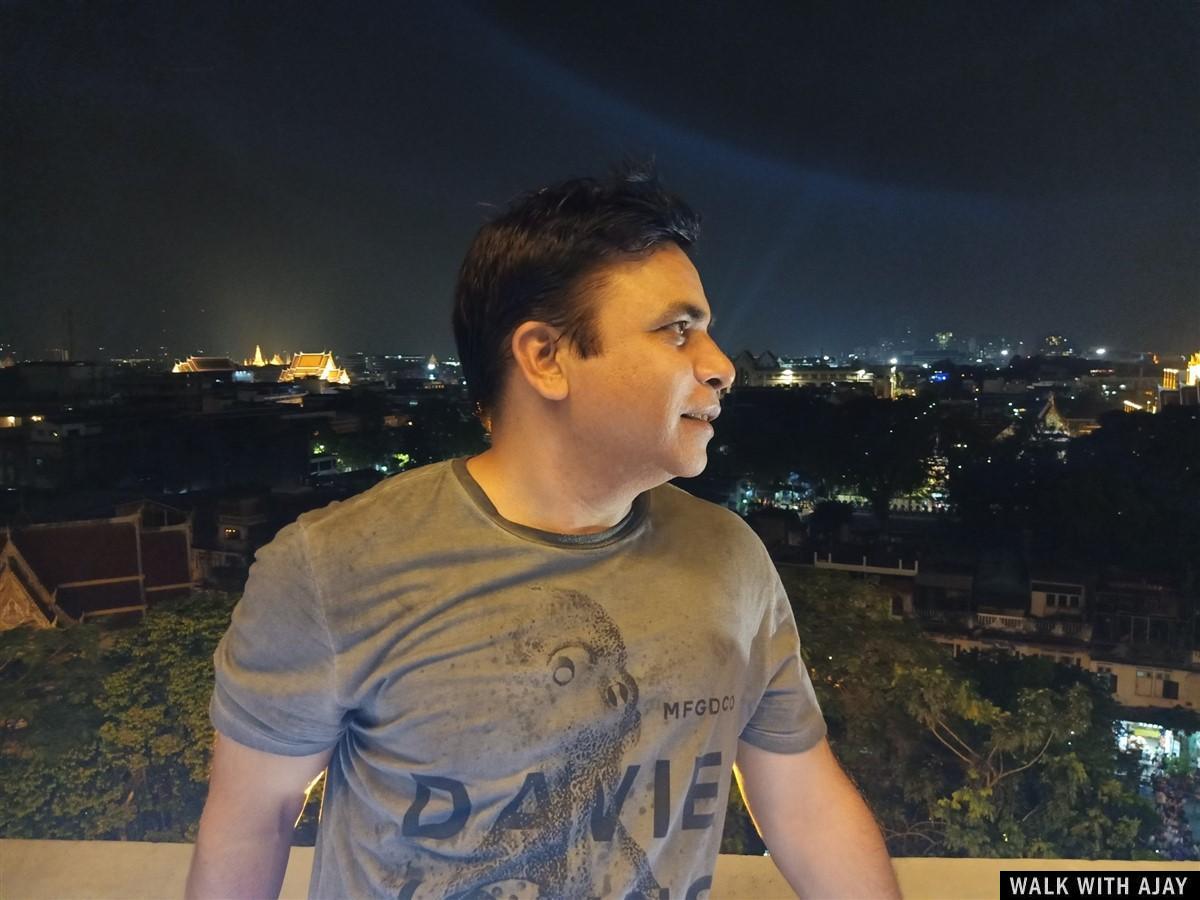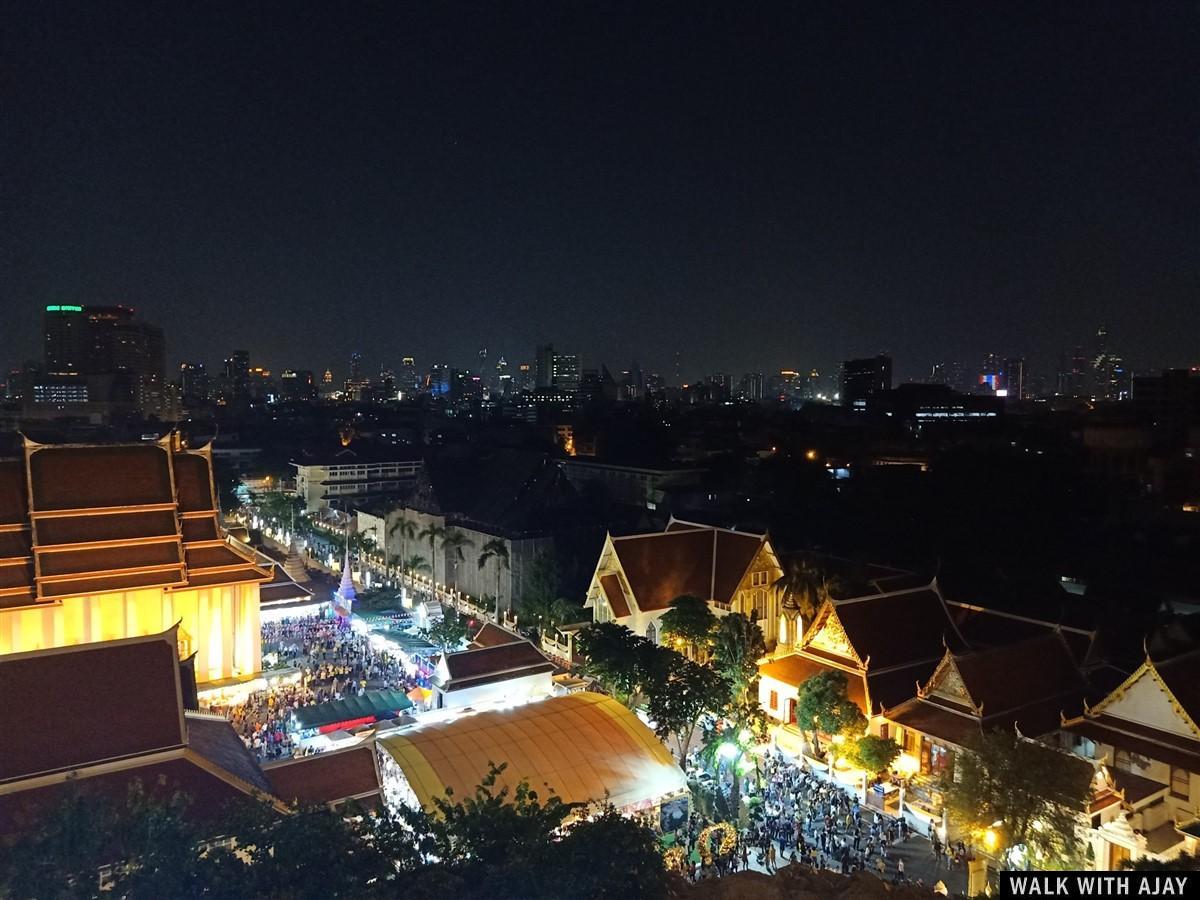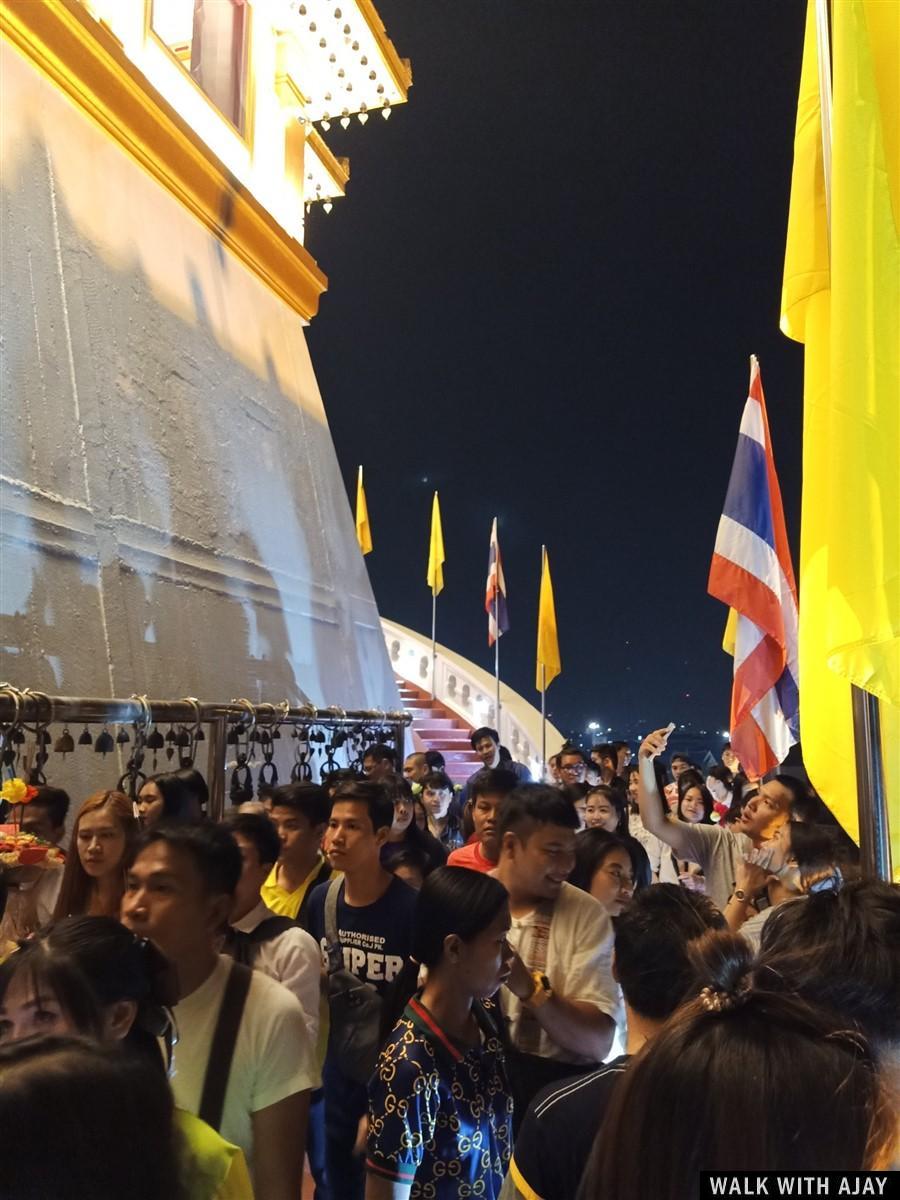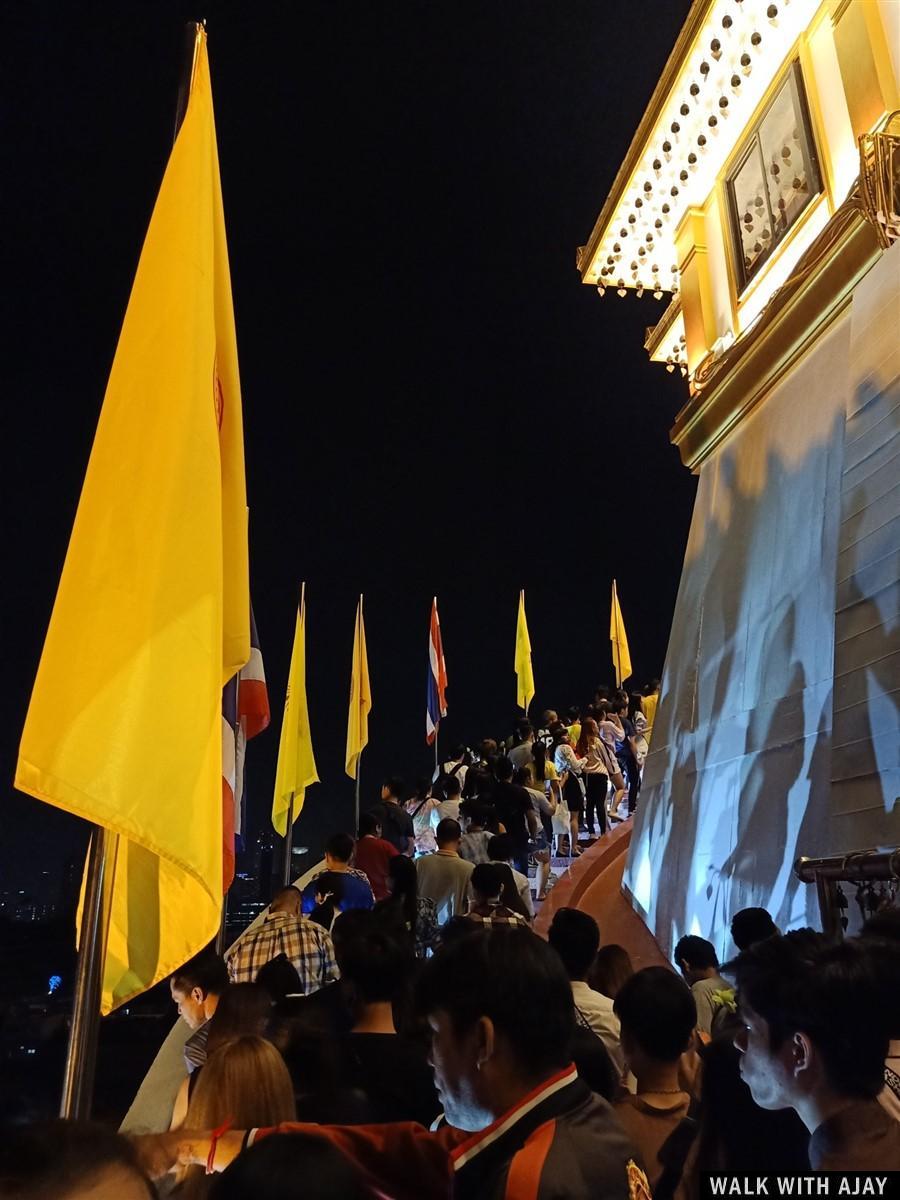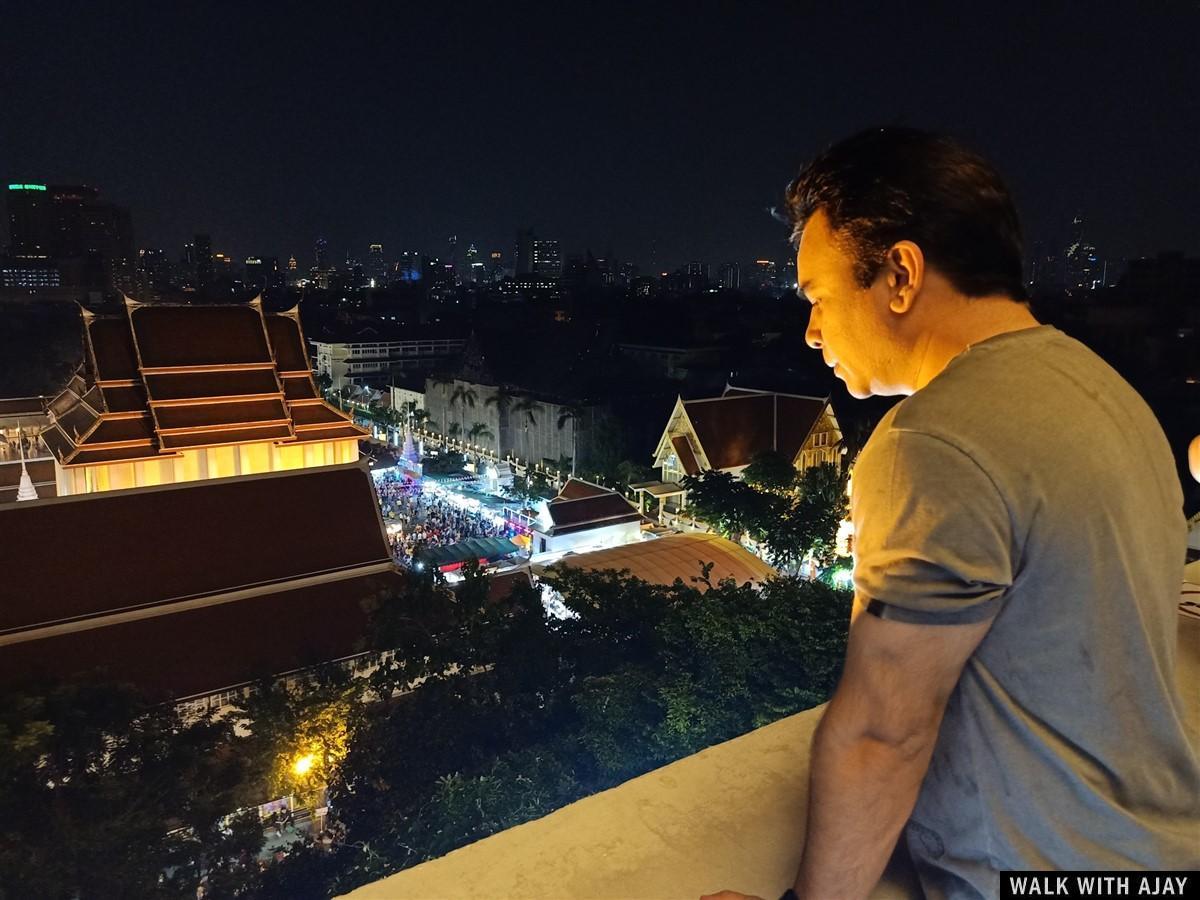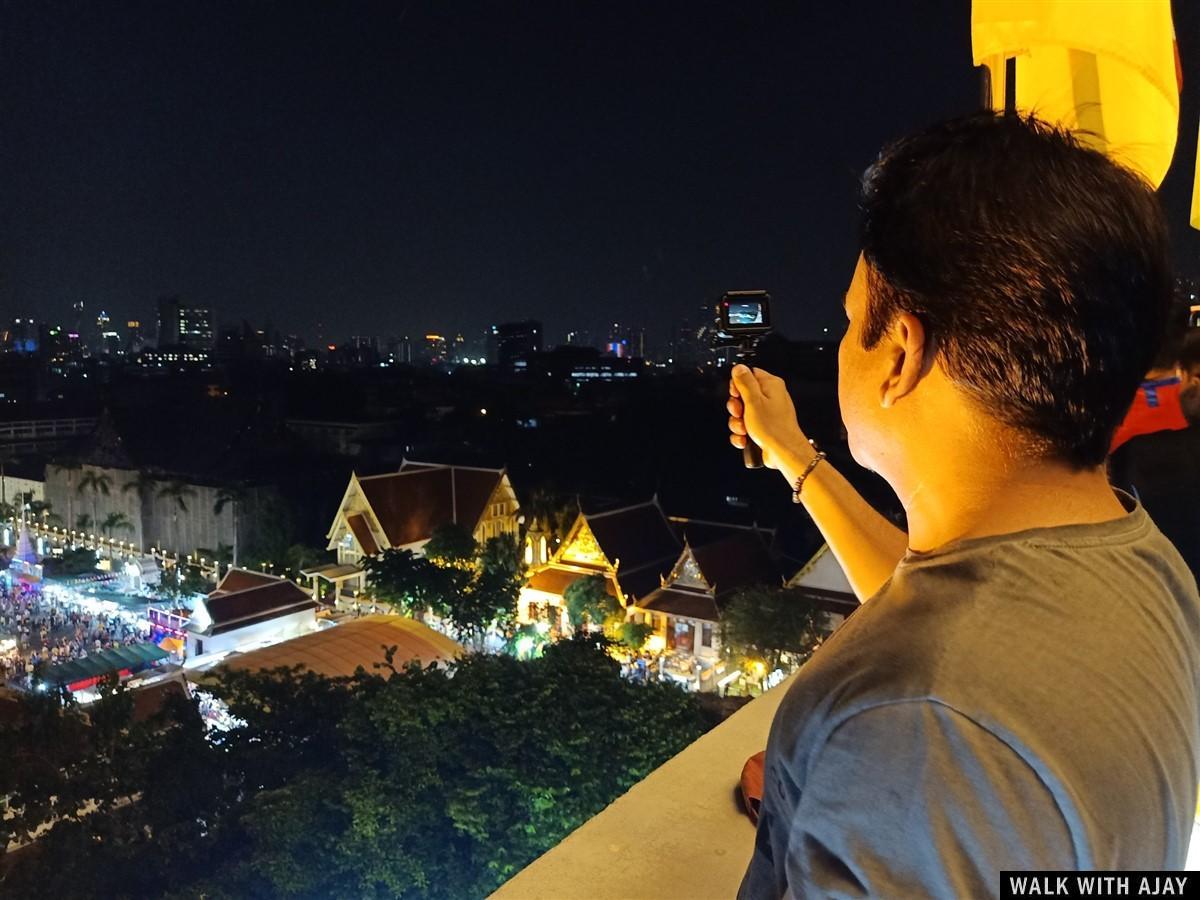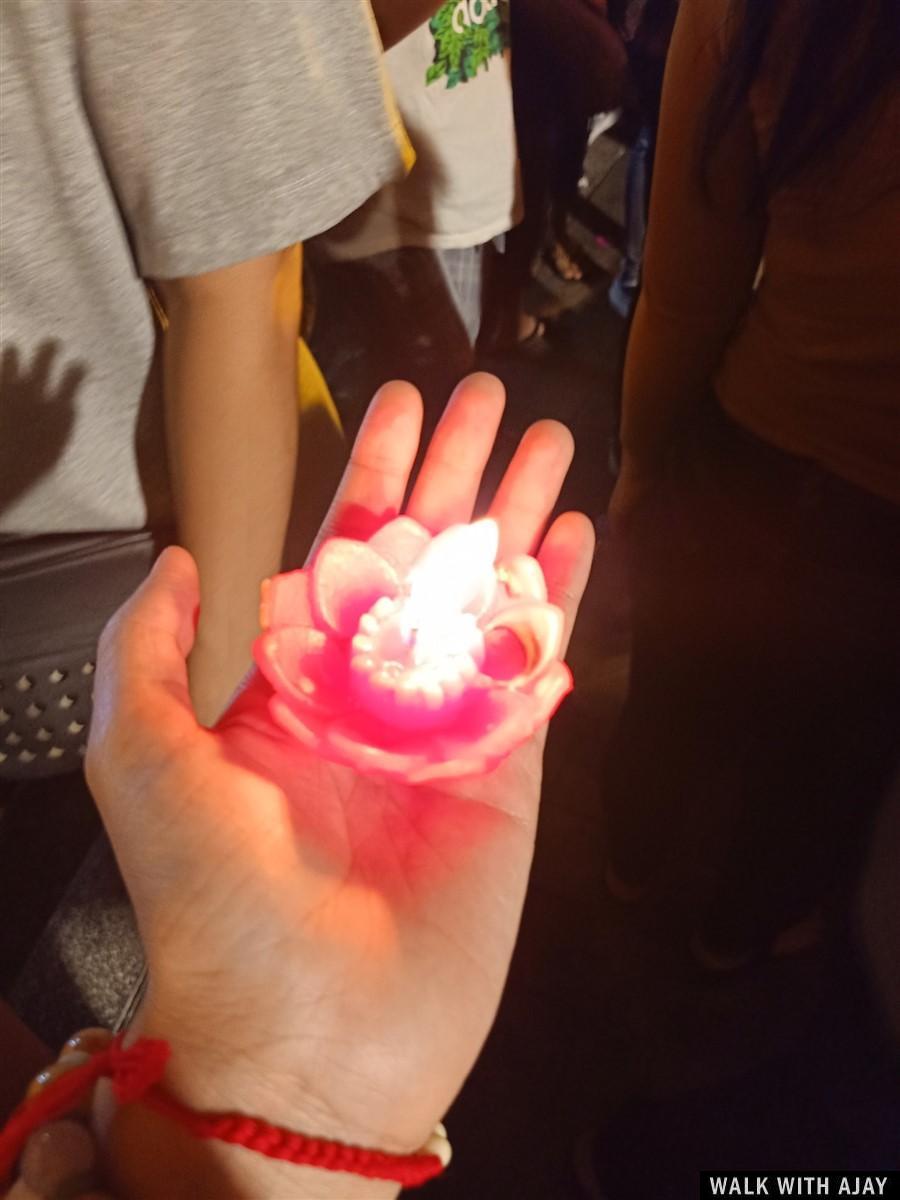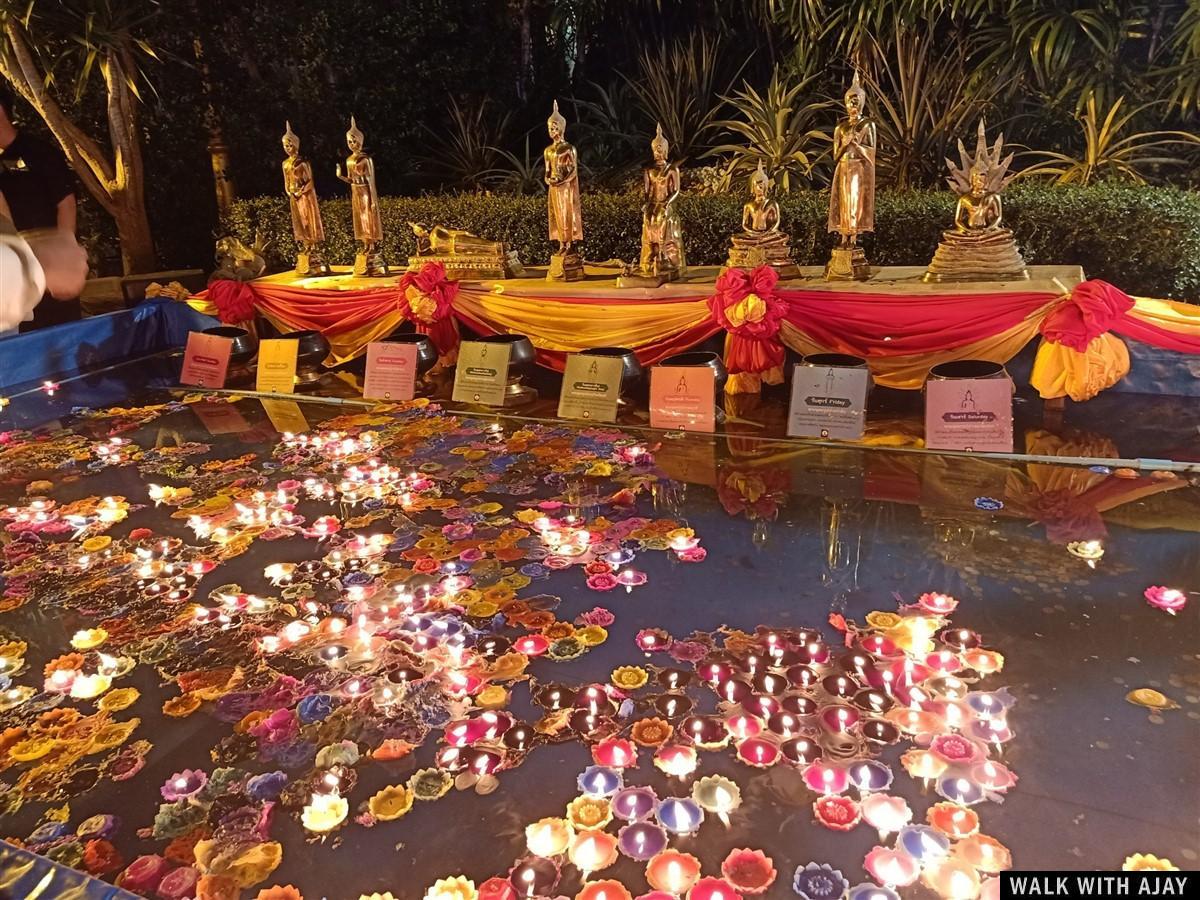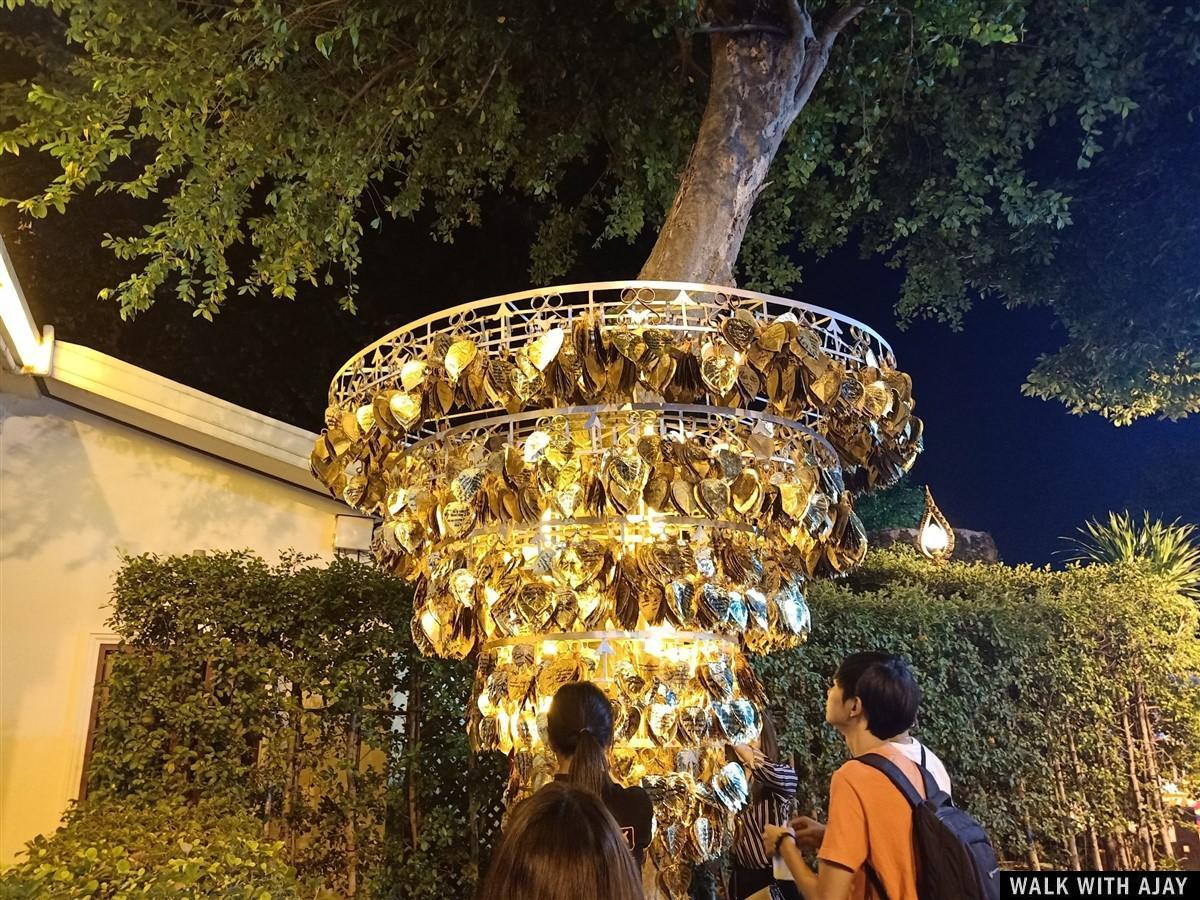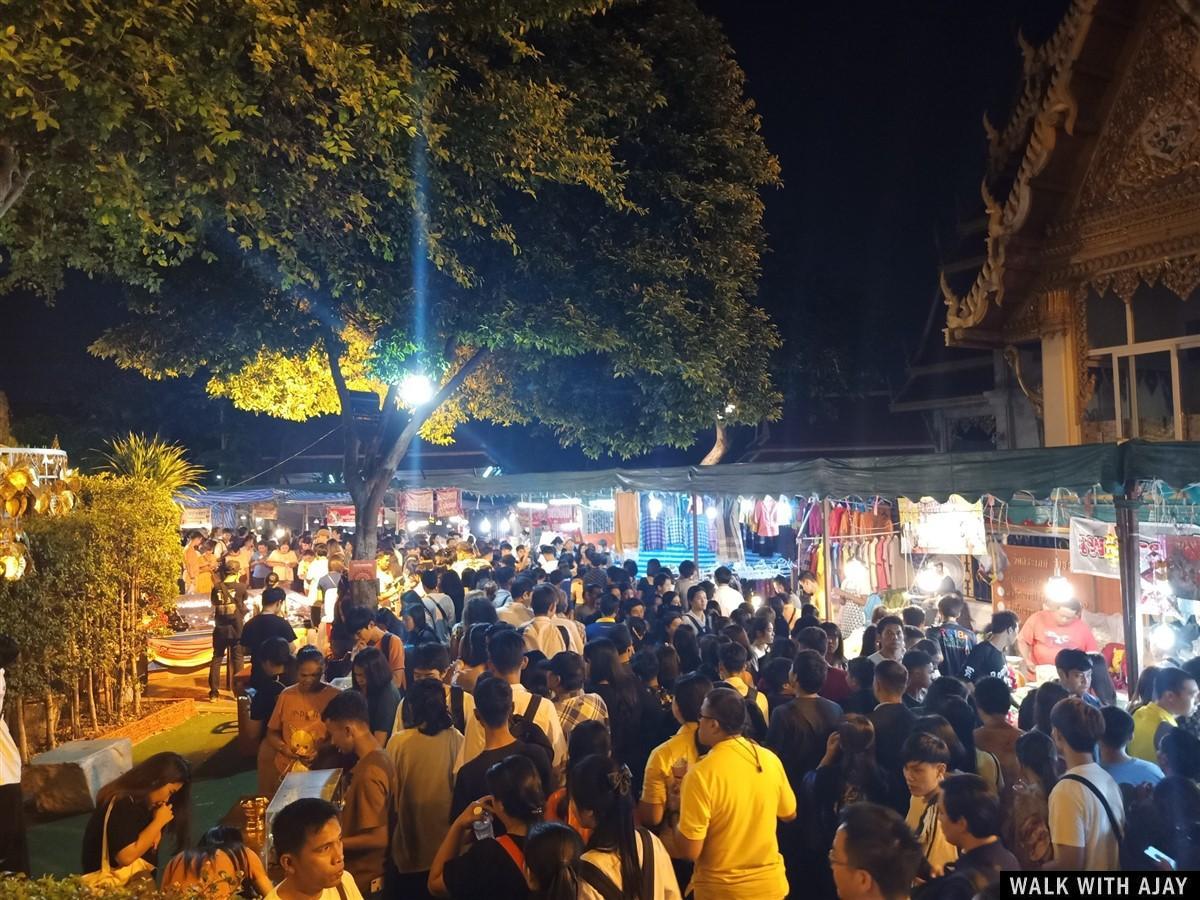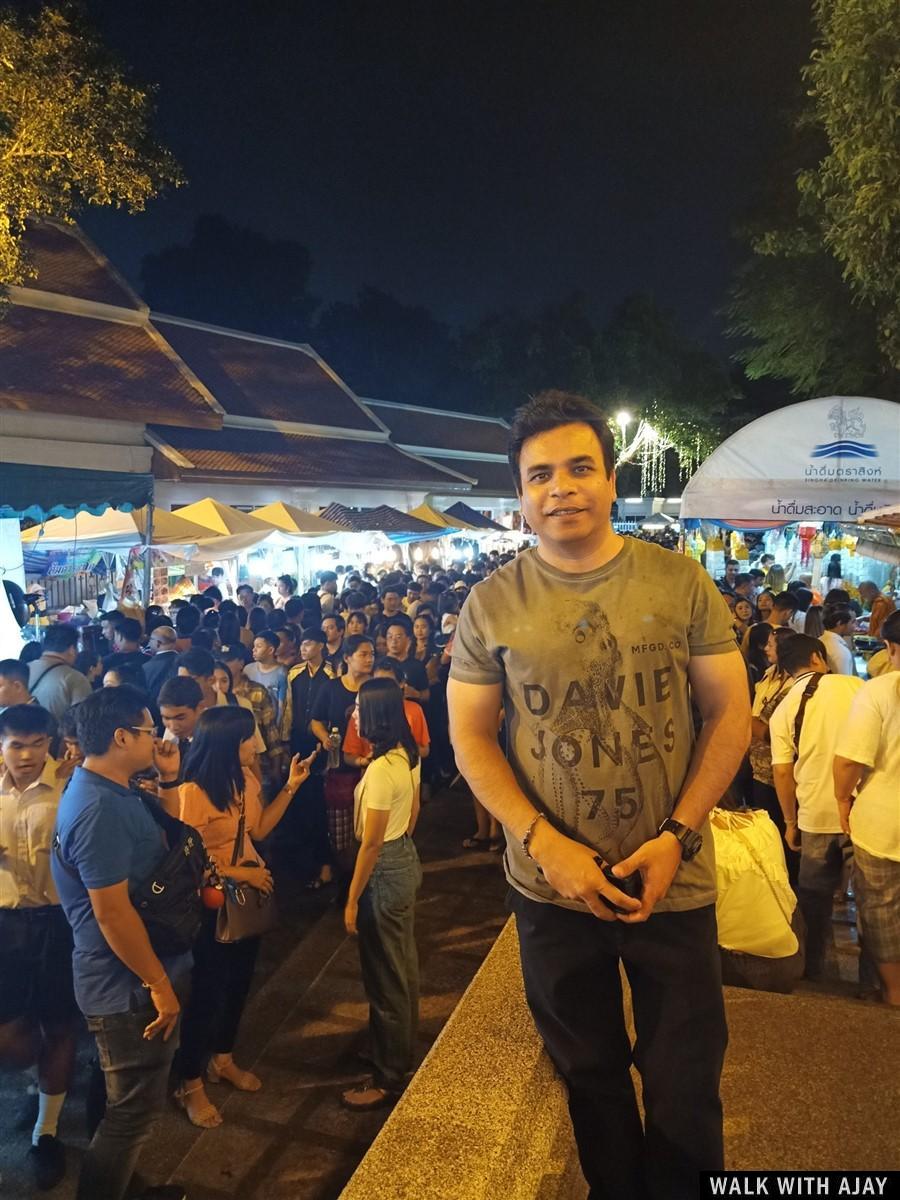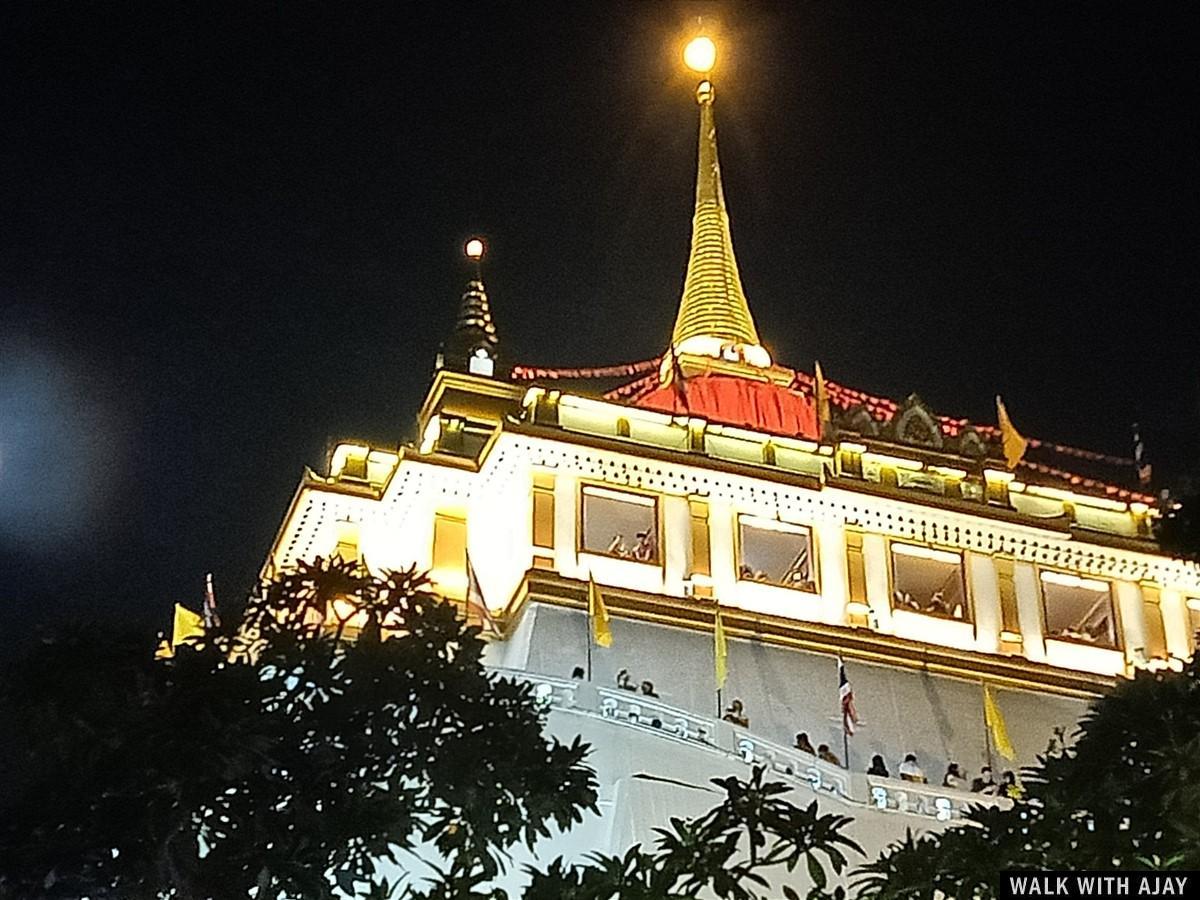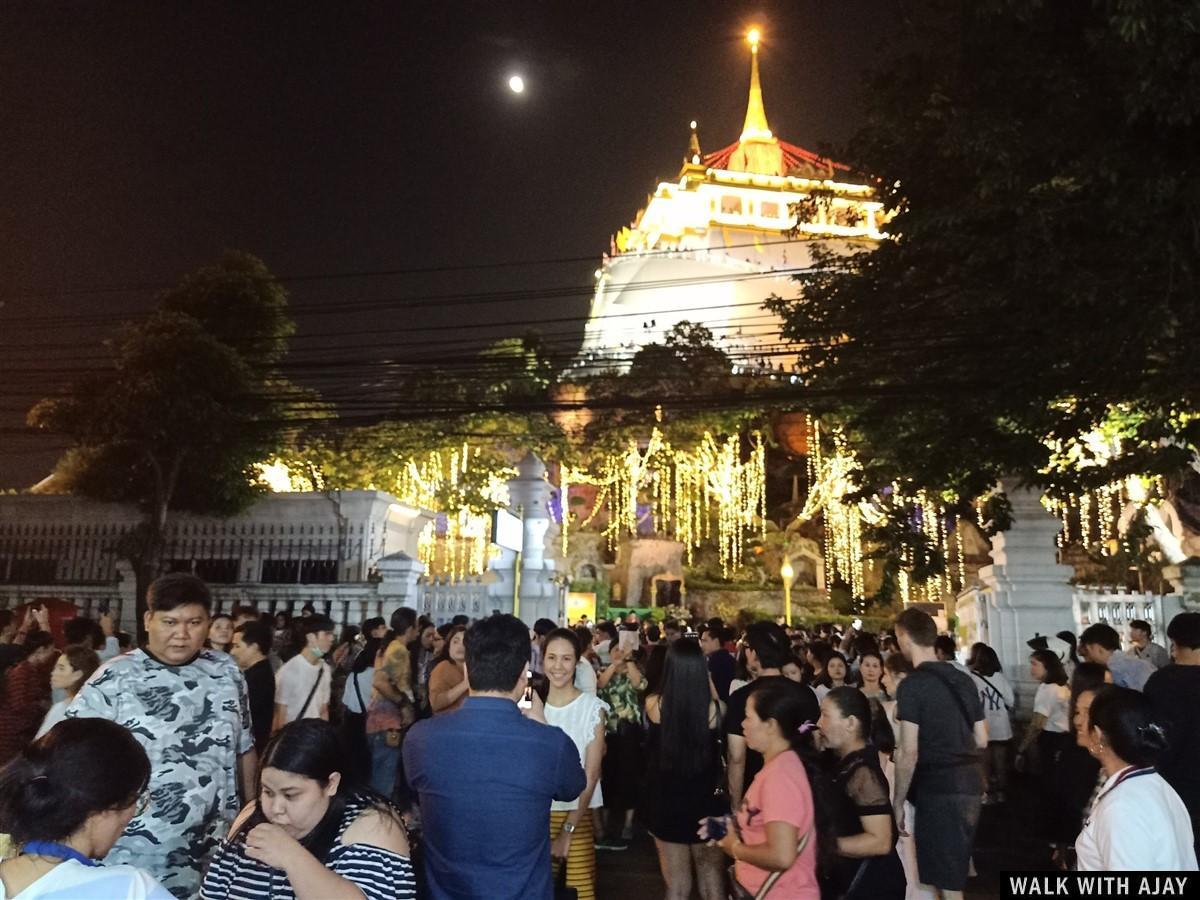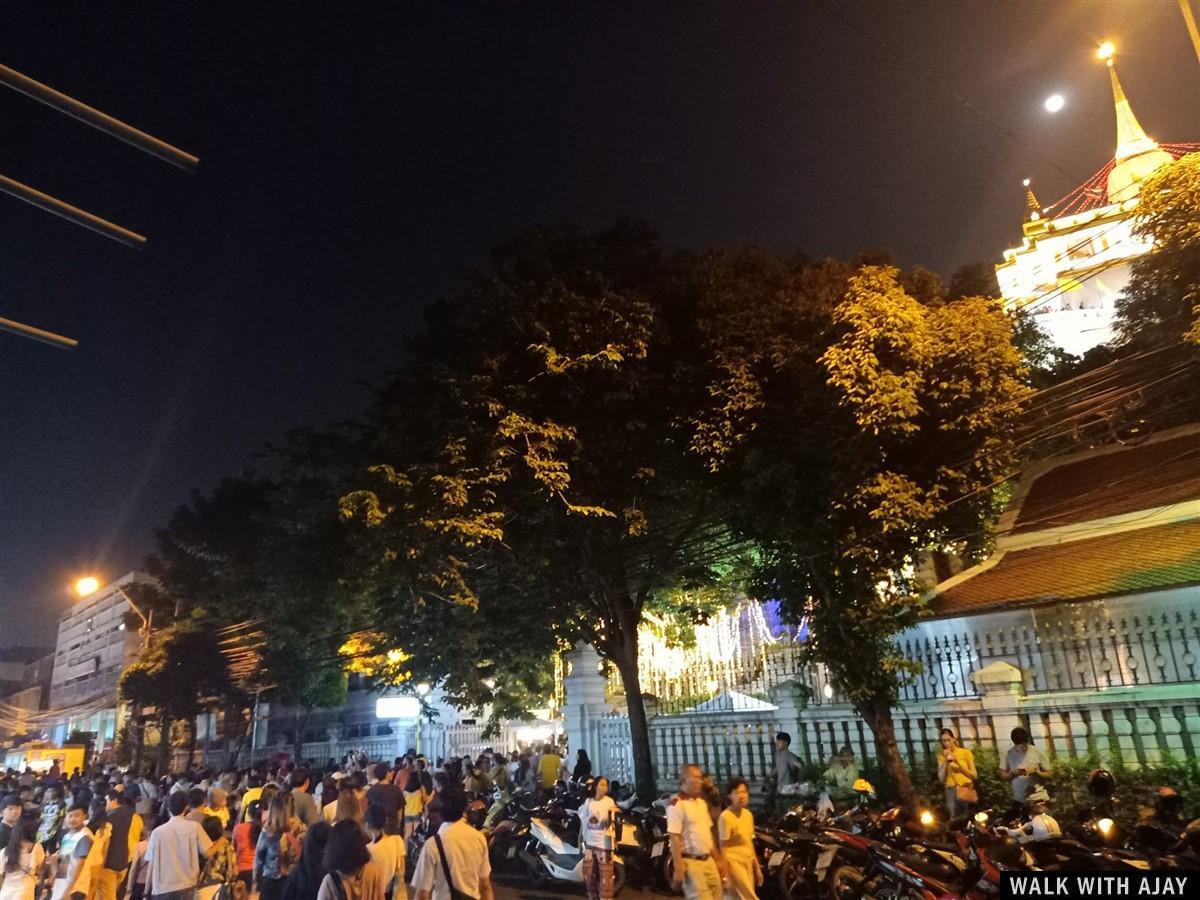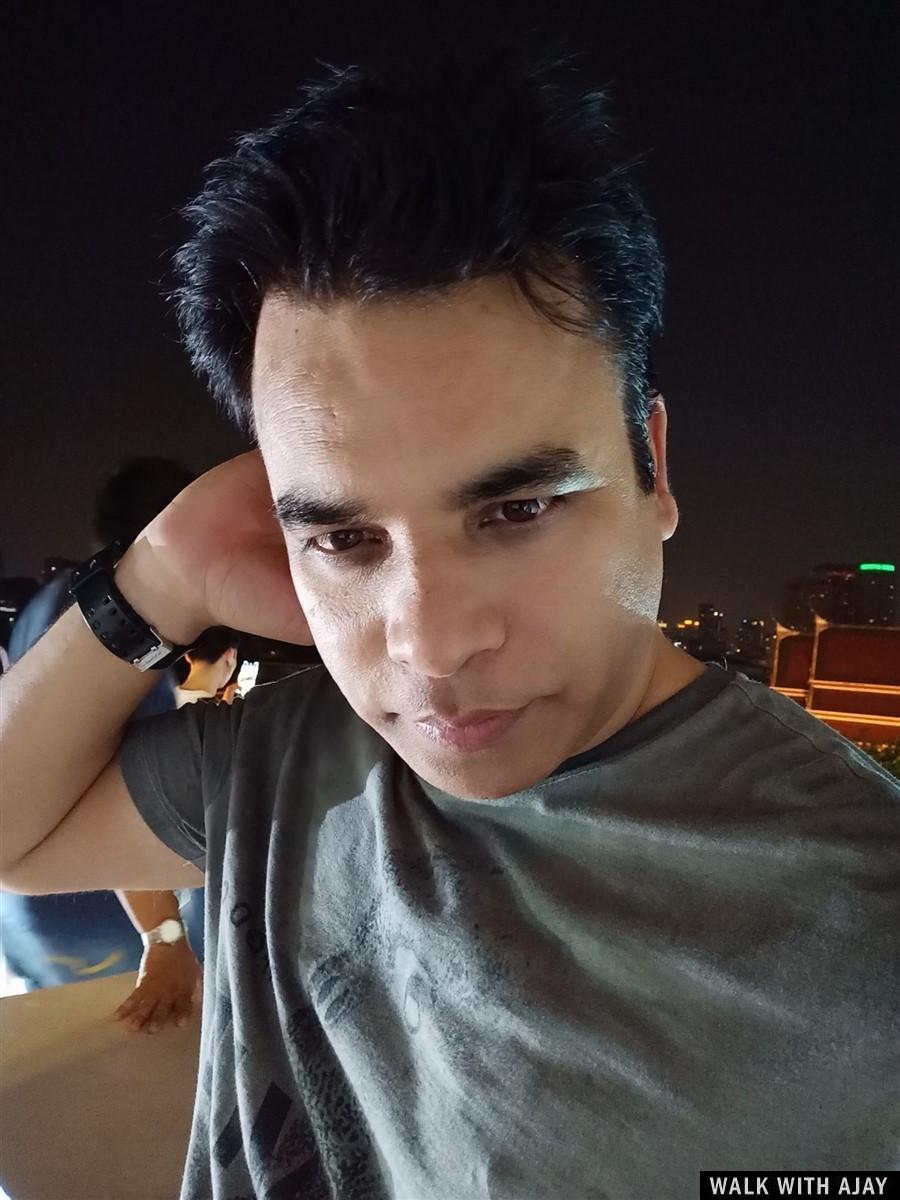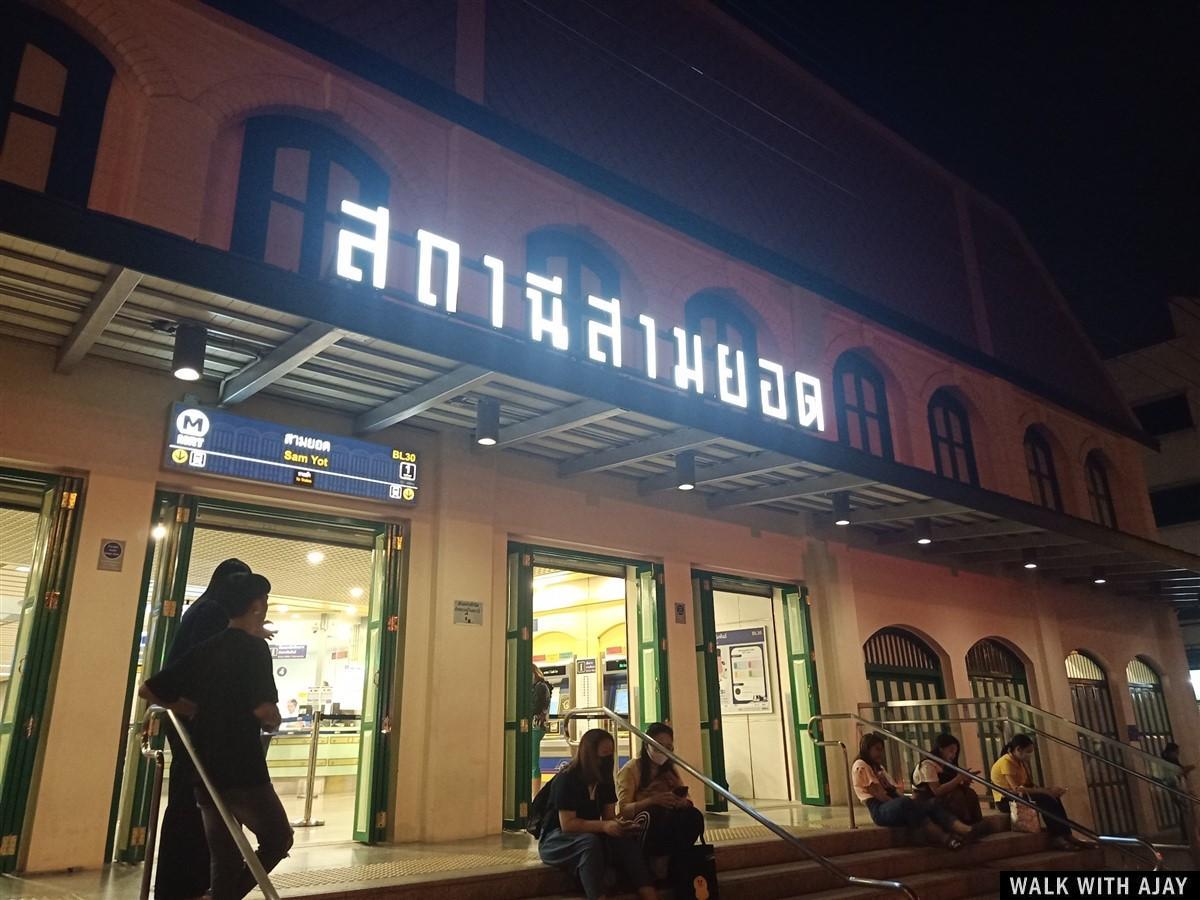 How do I get to The Golden Mount Temple?
You can reach Wat Saket by taking MRT (underground train) to Samyot station, it's just 800 meters away from the station. Another option is BTS Sky Train from Asoke station to National Stadium station. Later, take a taxi to the temple which is about 3.5 kilometers away.
The Golden Mount Dress Code
There is no strict dress code for visiting this monument. However, it is advised to dress politely as this place is a Buddhist temple. Do not wear sleeveless and shorts if possible.
Golden Mount Temple Opening Hours
8AM – 5PM
Wat Saket (Phukhao Thong)
344 Chakkraphatdi Phong, Ban Bat, Pom Prap Sattru Phai, Bangkok 10100, Thailand