On 16th Dec 2005, we reached Kuala Lumpur from Penang.  Then we spend 2 nights and start our trip to Kuala Lumpur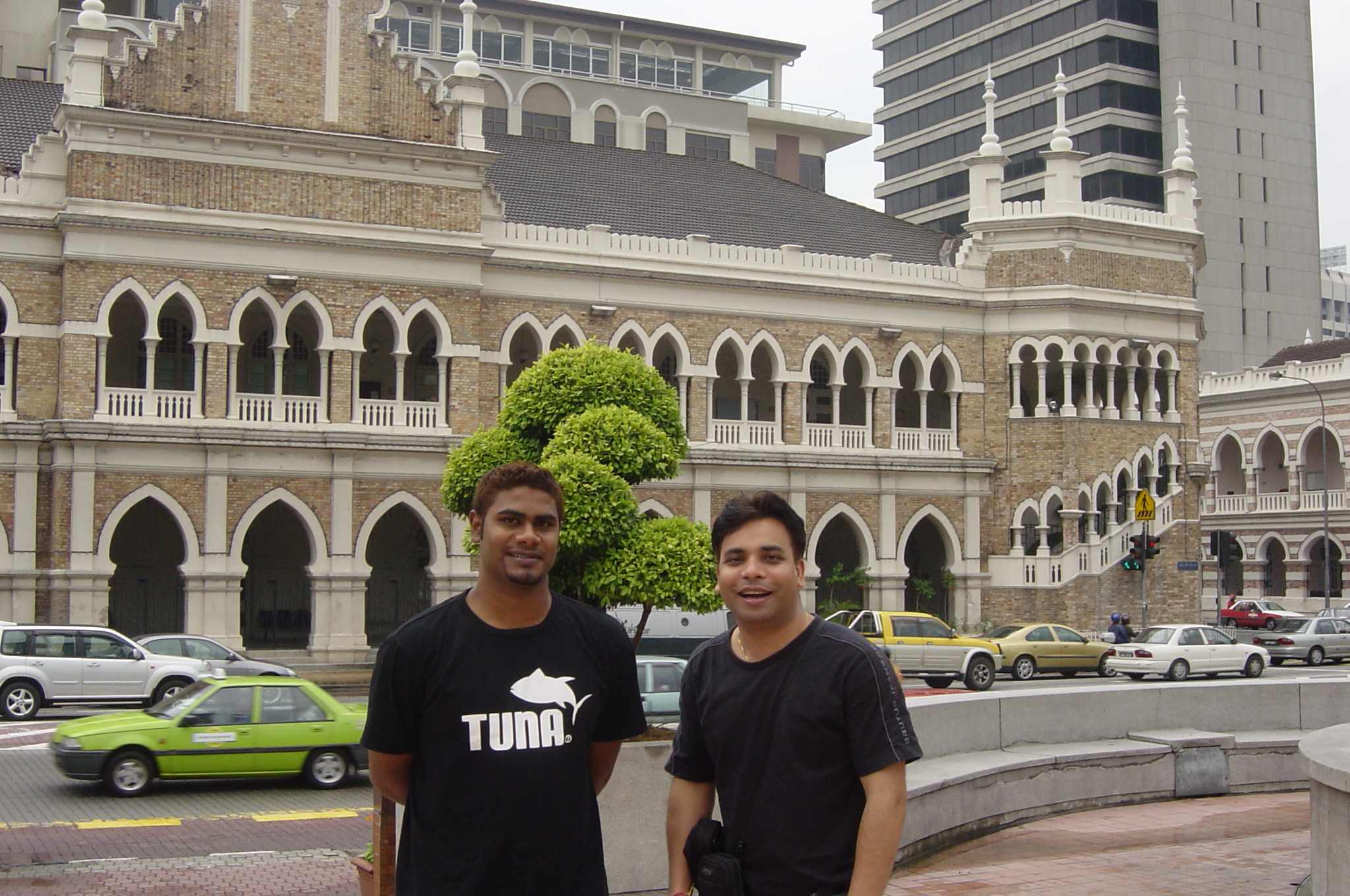 My Walking Story :
Today I am going to describe my next-day trip to Kuala Lumpur in Malaysia. It was my second day in Malaysia and my plan was to visit Kuala Lumpur, which was the capital of Malaysia in the morning, I catch the bus for Kuala Lumpur, and around 2:30 pm in the afternoon, I reach over there. So, my boss's son was coming to pick me up from the airport and he has his own vehicle.
When I met him at the airport, he gave a nice smile and ask me where I want to go, so I giggle and replied that half-day was spent traveling so he knows which place to explore and I told him to see me in Malaysia. He told me that while exploring the place in Kuala Lumpur we'll find a nice hotel for me where I can stay. Further, I would like to say that the Malaysian capital is recognized for its multicultural community, which largely consists of Malay, Indian, plus Chinese inhabitants. While as a result, you'll find energetic events also festivities celebrated during the year, while local markets including religious places offer a sight into the local culture also lifestyle.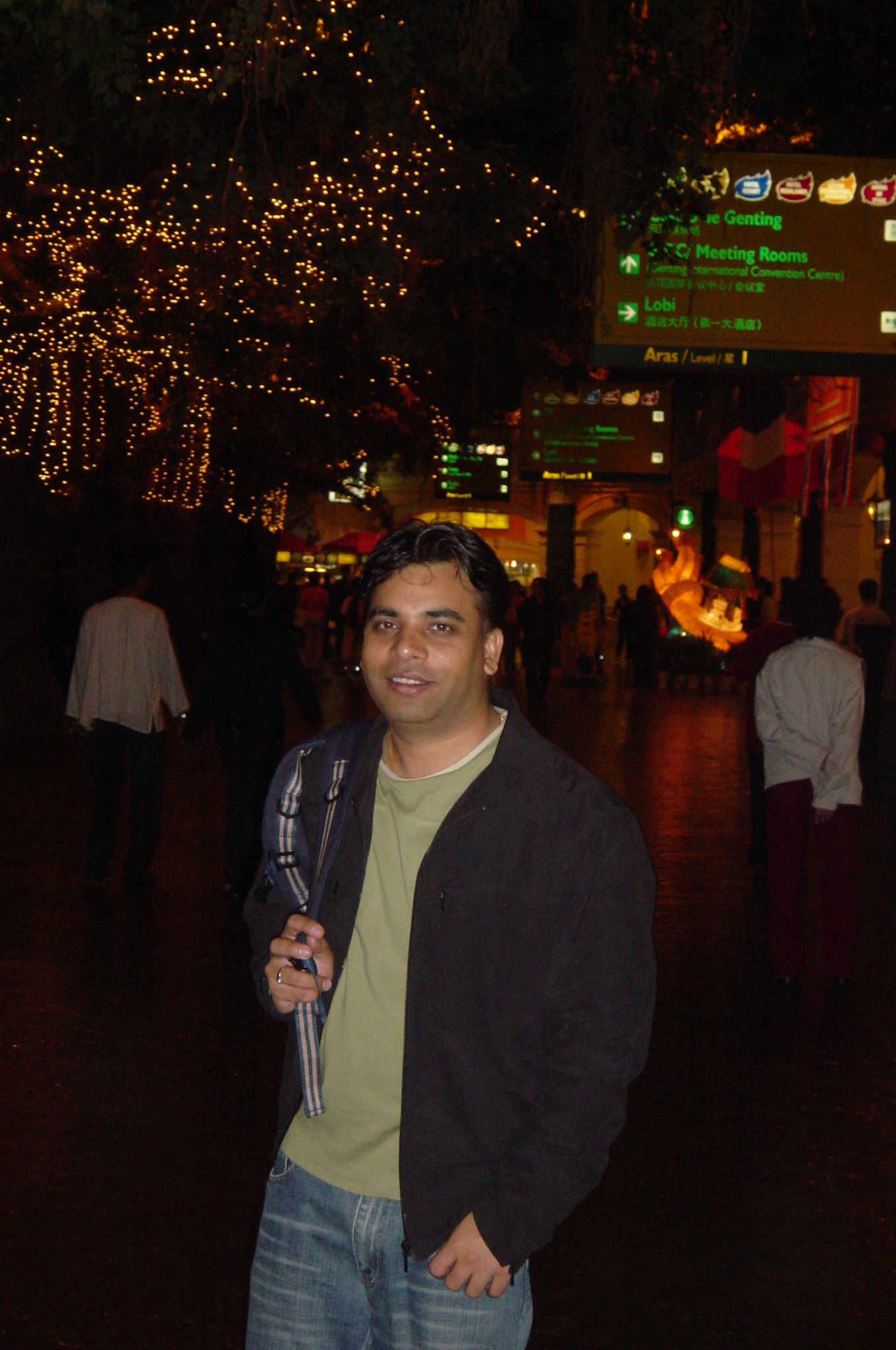 This picture was taken in 2005 🙂 at Genting Highland, Malaysia. It's only 45 minutes from Kuala Lumpur, Resorts World Genting is a welcome change from the heat and humidity of the city.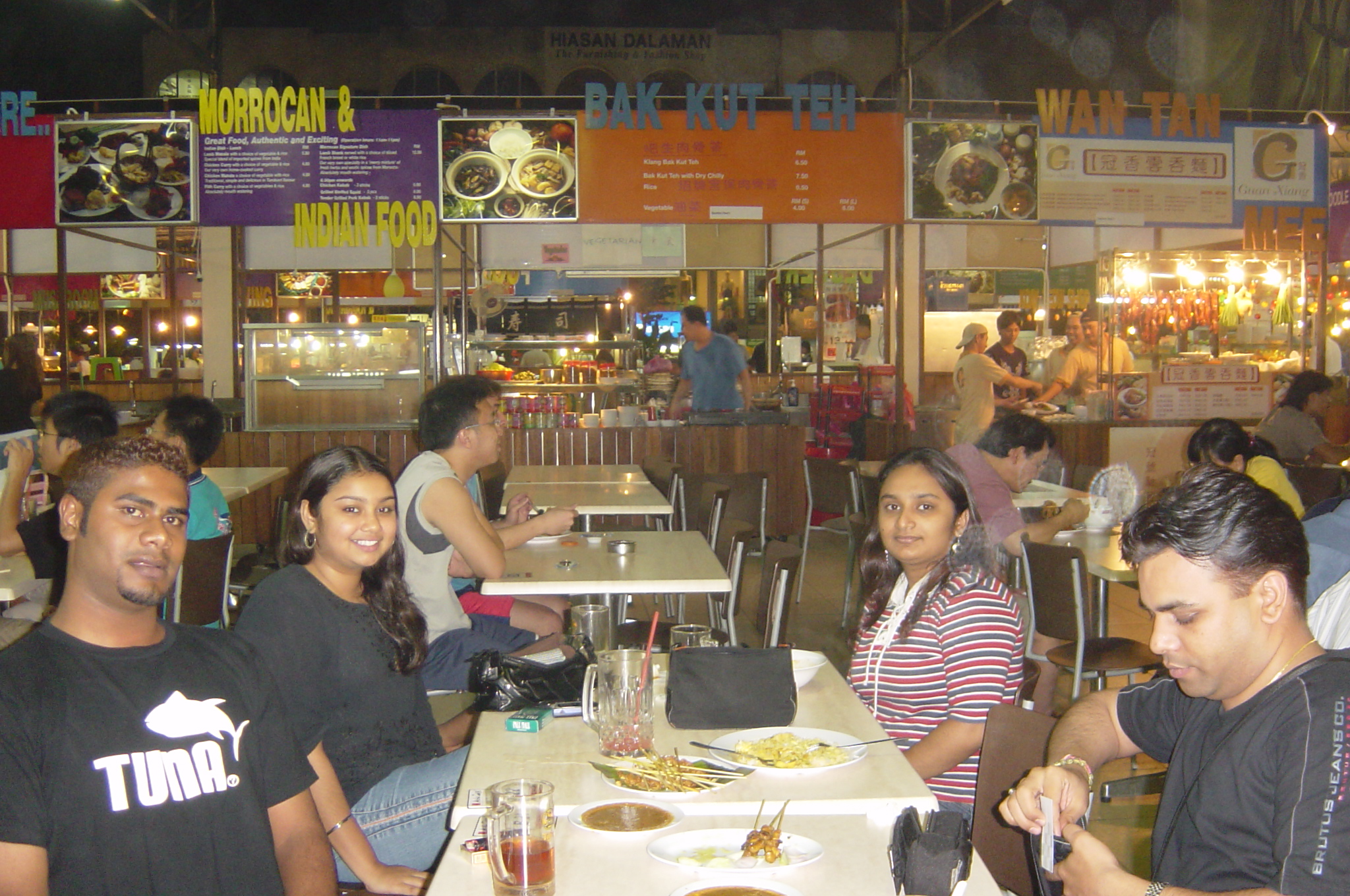 First, we went to have our lunch at a nice restaurant, and we spend around an hour at the restaurant while the food was delicious. His few friends and brother also join us for a day and we also clicked pictures together, one can see it on my blog page, we all were having fun together, while he took to see few sightseeing of Malaysia and Kuala Lumper and then in the evening we went to see Twin Tower of Malaysia which is known as PETRONAS Towers. It is one of the most iconic views in the world, the PETRONAS Towers, or the PETRONAS Twin Towers admitting the fact that there are two of them, are the highest twin towers in the world.
The towers highlight postmodern structure plus style furthermore also highlight Islamic patterns due to the Muslim majority in Malaysia. Visitants flock here for the walk over the sky bridge that joins the two towers collectively also one can admire the breathtaking scenes that spread across the city of Kuala Lumpur. I love the most stunning view of the Twin tower and its surrounding atmosphere. I didn't miss a chance to capture such a beautiful view of my camera for the memories.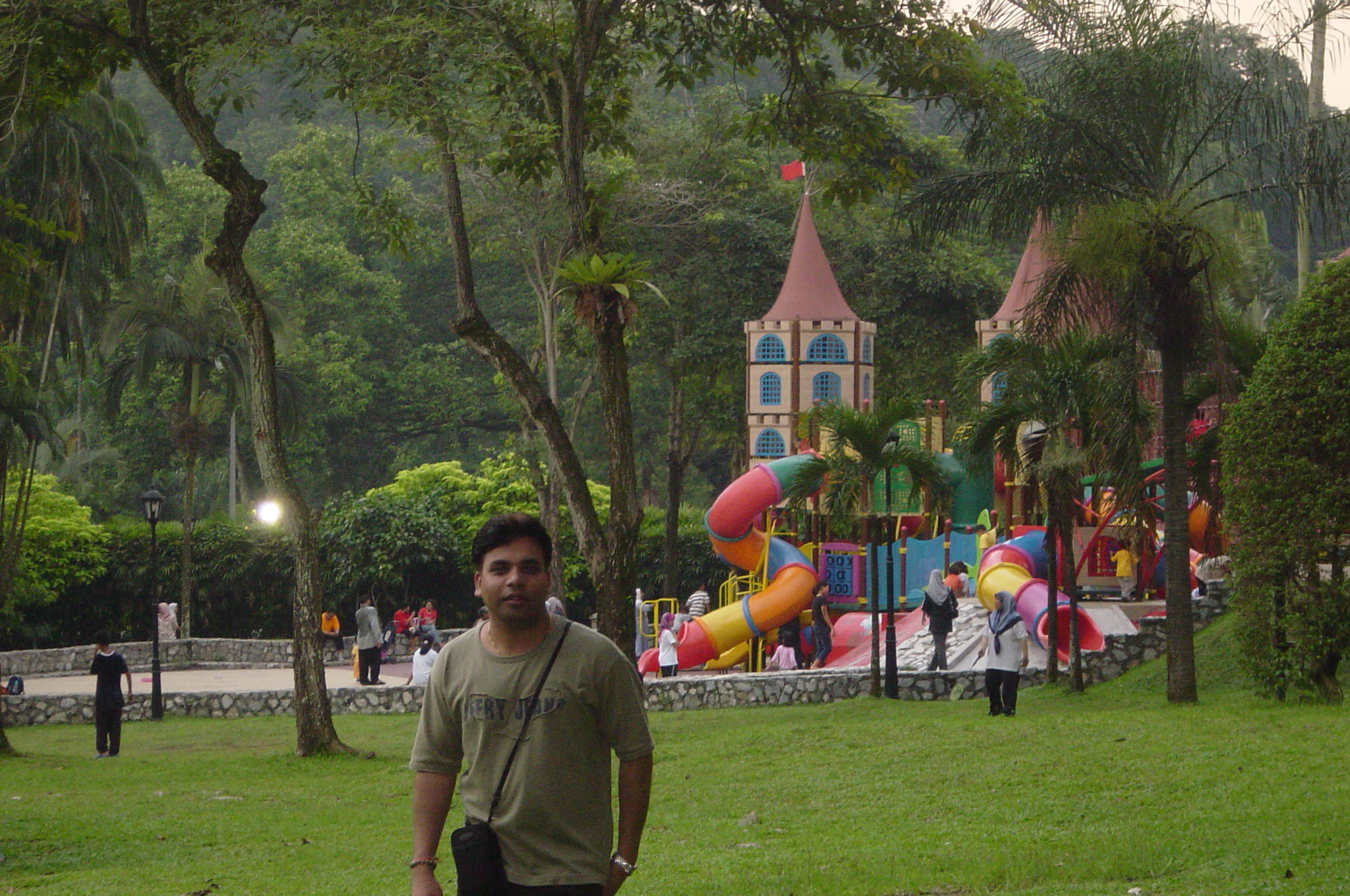 Further, he took me to the night market, there is several of the best Rooftop bar in Kuala Lumper and they seem to be awesome. While we also went to explore the central market and there were many shops left and on the right side, it was neat and clean and nice to move around. The Central Market in Kuala Lumpur, also recognized as Pasar Seni, is a specific spot on the visitor map plus was formed from a former wet market selling fruit, and vegetables, including meat.
Now the area has been modernized and also includes various sections to reflect the multiple influences including ethnic backgrounds in Malaysia such as Malay, Indian, plus Chinese areas vending local products like souvenirs furthermore arts and crafts. Toward the upper floor, there is also a food court selling local specialties, plus the area at the beginning of the market is associated with street performers also artistic shows. After spending quality time over here and to another local market we went for dinner.

For dinner he took me to a street-side food restaurant that was famous over there, I exactly didn't remember but I guess the name of the place was Jalan Alor which is the most popular road in Kuala Lumpur for food and is situated just behind Jalan Bukit Bintang and it was a favorite spot of the people after clubbing dining spots in the Golden Triangle Area. I can tell you that most of its dishes cannot be found in fashion-conscious restaurants, and even if they are, they are rarely as tasty, so hawker stalls are a favorite in the city's foodie scene. Surely, the food is the central draw though the atmosphere is also truly exceptional.
The place visits were loud also vibrant throughout the night with vendors furiously fanning grills of chicken and the smell was irresistible for me. I must tell you that if one enjoys spending an afternoon roaming in a leafy park or shopping in a multi-story mega mall, Kuala Lumpur doesn't fail with something to entertain all ages also budgets. While my half-day was spent traveling and half in Kuala Lumpur, so he helps me to check out a few nice hotels, and at last, I got one for myself and completed the check-in process over there. I stay in the hotel and after enjoying such places and food I went to sleep as the next day my plan was to visit Genting island. This was the end of the story and I hope you like it!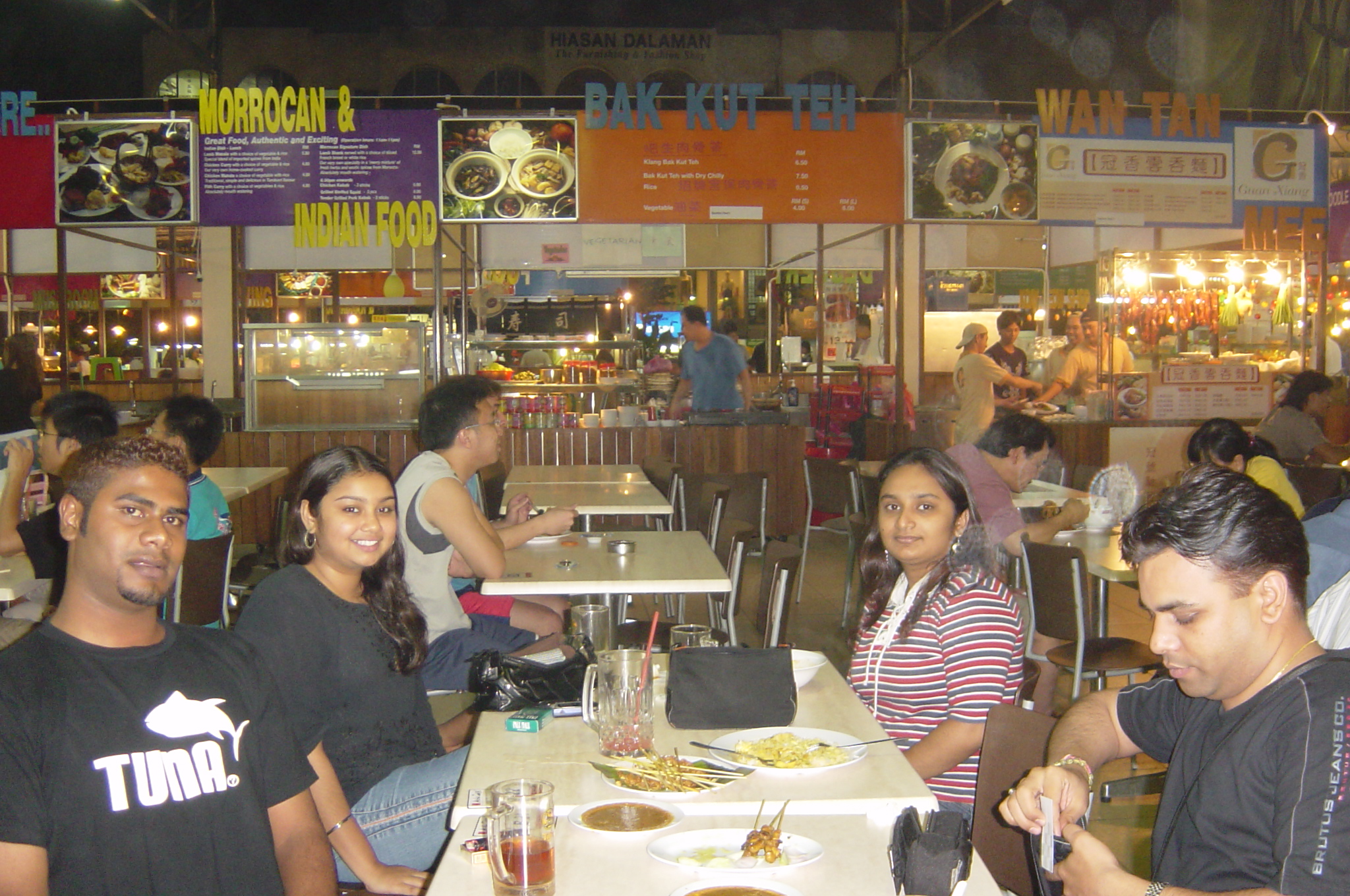 Plan Your travel with us: www.exploringtourism.com