About Me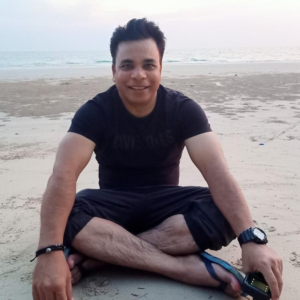 Keep Walking | Keep Exploring | Keep Sharing
My name is Ajay. I am from Dehradun, India, and living in Bangkok, Thailand since 2003.
Call: +66-89 4966 397 | Bangkok, Thailand
---
My Profession
I started my first IT job in 1995 as a Data Entry Operator. Since then I worked on several positions such as Programmer, Graphic Designer, IT Manager, Software Consultant, Director & e-Business Consultant. I started my own business in 2006 under MVM Infotech Co. Ltd. in Bangkok,  Thailand. A one-stop "e-Business Solutions" company offers Web Design, App Development, Digital Marketing & Back Office Management services to build your online business. So far we have delivered 170+ projects in the local and global markets. Know more about my company.
---
My Passion
I always wanted to build something in the online travel industry with my IT expertise to improve my domain knowledge. I started many online travel projects between 2003 – 2012, such as behindCity, MVM Travel, We Love City, and some I have forgotten the names. But all projects were a failure. Then I started an "Exploring Tourism" project in 2013 and working on this till now. This project is giving me some hope. Now Exploring Tourism offers custom tour packages & travel services in 100+ countries. Know more about this project.
---
My Hobby
My childhood dream was to travel around the world and Bangkok was my first overseas trip in 2003. Since then, Thailand is my second home. So far, I have traveled to 14 Countries & 80+ Cities. Keep Walking, Keep Exploring & Keep Sharing my travel stories, walking videos & life journey on Walk With Ajay blog. Know more about my journey.