Exploring Hong Kong : (Jun'14)
15th June 2014 / I visited Hong Kong first time in Jun'14. Fam trip organized by our partner in Hong Kong. This was 4 days trip to Hong Kong and China. I still remember memories..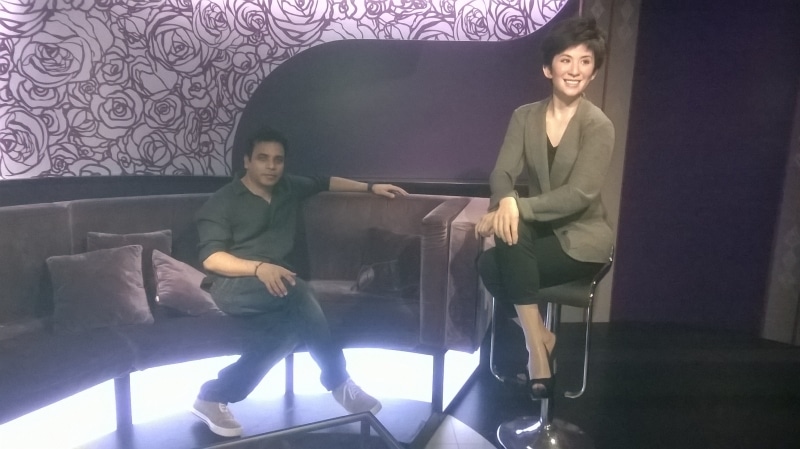 My Walking Story :
Today I am going to narrate my Hong Kong trip of June'14. As I said previously in my stories that when I had started my business in 2014 that is of Exploring Tourism and my partner in this business stay at Hong Kong and he said that the tourism government operators were calling few tour operators, while whichever country is under me, just ask them to visit and all they have to do is to arrange their ticket expense, rest of all facilities including travel, accommodation, food, etc will be provided from Hong Kong plus China.
I thought this is a great opportunity to visit there as my partner ask me to visit Hong Kong. So, I send an email to all my operators to mention a detailed description of the opportunity, only one of them replied to me who was from Mongolia and said that he is ready to visit and will be there on time. I book my ticket for these four to five days of trips.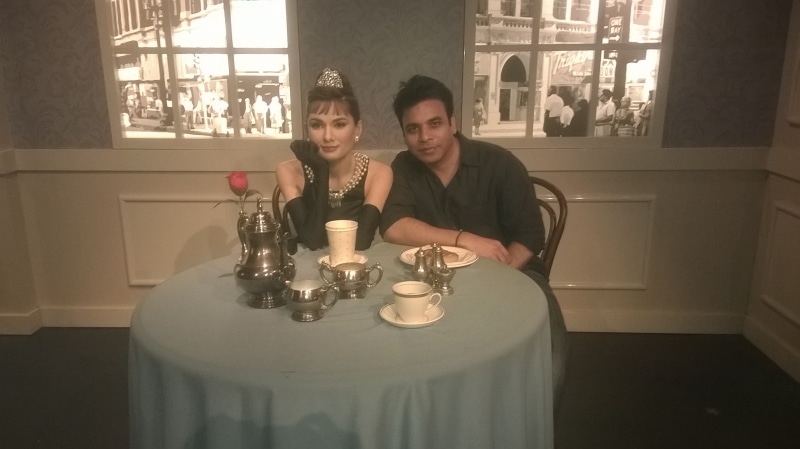 According to the trip first, we must land in Hong Kong, and it was my first trip to Hong Kong and two more countries will be added to my traveling bucket list. While the ticket was affordable which was around 8 to10 thousand Thai Baht as it was near to Thailand.  I reach Hong Kong around 1 pm in the afternoon and they had provided me the instructions from the airport their guide will pick me up and will drop me at the hotel.
The guide picks me up and drops me to the hotel, while the hotel was huge and nice. Tour operators from all over the countries were there and there was a Bus for us. All the tour operators were staying in the same hotel and they said we all can rest for a couple of hours, while in the evening they will take all of us for the Hong Kong tour. In the evening at 4 pm, we all gather in the lobby and went inside the bus; I was unknown to them and so they were to me.
We all tried to know each other by little hi and hello, as for 4 to 5 days we all must stay together. We all went to see Madame Tussauds, which was located at The Victoria Peak or The Peak Tower, the Hong Kong branch of the world-famous Madame Tussauds highlight more than 10 interactive zones plus over 100 incredibly lifelike was figures.
While the island on which Madame Tussauds is located has awesome weather kind of cool and it was at a height of a mountain, so when I was on the top of the mountain, the clouds were surrounding me moving continuously. One can view the whole aerial view of Hong Kong, which was stunning for me and Madame Tussauds is also among the popular attractions in Hong Kong, it is the most visited site in Hong Kong.
Many visitors often visit it after enjoying the view from the Peak. I spend almost three to four hours of time exploring this place as it is a huge one. And had few conversations with my fellow travelers, it was nice to explore this one and clicked many pictures from various locations, as I cannot let that moment skip. After spending quality time over here, they took us to a restaurant for dinner and the main person who was my partner and who has invited everyone was there. I was meeting him for the first time like in front of me.
He must talk with everyone, so he also talks to me for 10 to 15 minutes. In the restaurant majorly non-vegetarian and kinds of seafood were available, as I use to have it but not according to my taste and mood you can say, as its Chinese kind of foods were there. I cannot help it as I knew that whatever they will serve we all have to eat that only. I remember after we return to the hotel there was a Philippian person who becomes my friend on this trip and he was of my age only, he told me that he was also not satisfying his hunger at the restaurant during dinner and was still hungry.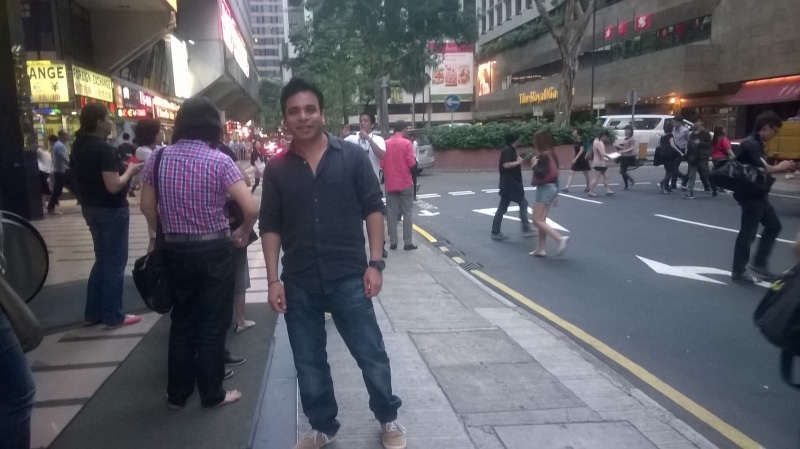 So, I said let's check out at our nearby places for food as I was also hungry. Finally, we found a Thai restaurant and told him to have food in this restaurant only as every day I use to have Thai food only in Thailand. There we had rice and fried rice and came back to the hotel at around 10 to 11 pm in the night and went to sleep. While next morning we were about to go to China by bus to explore a few places near the border side and I love Hong Kong and its weather a lot.  This was the end of my story; I hope you like it!