13th October 2019 / 3 Days, 2 nights trip to Ayutthaya from 12th Oct'19 – 14th Oct'19. The first night stayed at Ayodhara Village Resort. Around 10 KM far from the city center.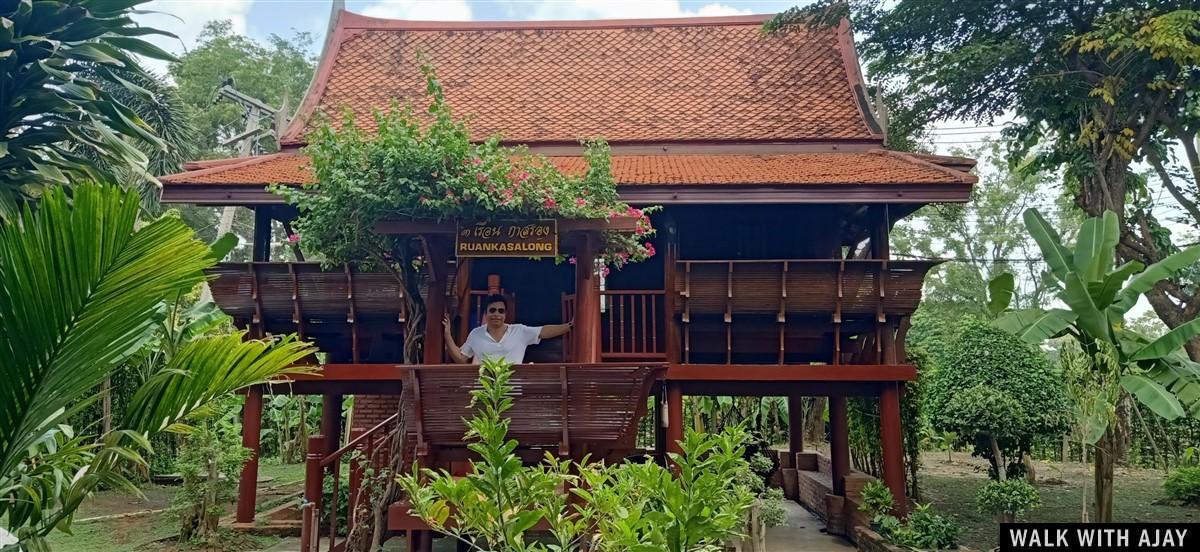 My Walking Story :
Today I am going to tell you about Ayodhara Village Resort: Ayutthaya, Thailand. Actually, I had planned for a day only but extended for a couple of days because of some reason. I would like to describe the place first, Ayodhara Village Ayutthaya a Thai-style hotel with a river scene. The hotel for peace – lovers harmoniously combines modernity including convenience among peaceful shady lines of banana trees plus several kinds of local plants, along a quiet river. Appreciate Thai foods, taste several kinds of the popular fruit, tour with pleasure. Spend your valuable time for a pleasant vacation with our friendly service created by us for your real – paradise at Ayodhara Village Ayutthaya.
Ayodhara is related to a place name Ajodhya in India (It is the birthplace of Lord Ram), as Ramayana's is also similar over here in their history but they recognized the characters with different names. During ancient times it was the capital of Thailand but not Bangkok is capital. In Ayodhara lots of old-time temples were there, from Bangkok it hardly takes an hour to reach here. Every time I use to travel by bus but this time I thought of trying to train, as I want to experience by train. Went to the ticket counter and booked my ticket, there were many different types of train depend on the time and facility available, so whichever I got I booked it.
Finally, my journey start but that day was a lot of heat and in addition, there were lots of rush in the train, I could not get a seat to sit. Passengers were traveling by standing only, it just gave me the feel of Indian local train such as vendors selling eatable items by passing from in between the crowd. Anyways this was also fun to experience and for a while, I went into flashback mode memories of India. When I reach over there I first visit a local market place over there, which open in the morning and was only
2 km far away from the station. The market was built in an old style such as there were small lakes, food stalls, sweets, clothes, etc. people visit for shopping and hanging out as well. I had my lunch and explore the market, tried a few dishes, nice place. Furthermore, I had already booked a resort on the outskirt of Ayutthaya city. I thought of going back to the hotel and do the check-in process and will be back again in the city, as it was already 4 pm at that time. I hire a tuk-tuk (Autorikshaw) and ask him to drop me at my hotel, so there I come to know that it was 10kms far away from the city place.
I have no idea that it will be this far as I just checked the photos of the hotel and booked it, anyways I reached the hotel and there was only a girl at the reception counter. I did my check-in and saw the resort, it was beautifully built in an ancient style of Thai, and one can see the pictures of it on my blog. Fully wooden house and all were built on a-pillars like it has a ground floor where one can relax. But the sad thing about that place is you have to carry food by yourself, as resort people don't provide and there was not a restaurant or food stall at the surroundings.
It was already 5 pm and there was no transportation was available, while I had already seen the marketplace, so I thought of not going into the city and order my dinner online. I enjoyed the atmosphere and had some good conversation with the resort people, by the time my dinner arrived. I had it and back to sleep early on that day.
I woke up in the morning and had my breakfast, it was very simple with two pieces of bread, coffee, and Thai food. I roam the surroundings and had a plan that after checking out I should not get back to Bangkok, rather I should go to Ayodhara city and check out all the small places and their culture and stay over there for a night. Before checking out from the resort I had made a video describing the resort in detail.
It was really calm place and one wants to spend a weekend or picnic spot so can surely visit over here but has to carry their food along with them as the food was not available over there. It was totally a village resort kind of place and one can get the feeling of how old people use to live. Far away from the city giving you a pleasant atmosphere, while each and every room has its own name instead of the room number. Do check the video and pictures to see the beauty of the place. Finally, I went to Ayodhara city to spend my whole day over there, this was the end of a day.
I hope you like it!
Ayodhara Village Resort
56 Moo.6 Baan Koh, Ban Ko, Ayutthaya, Thailand, 13000
Amid the beautiful ancient city, River View Resort Ayutthaya, the resort for peace – lovers harmoniously blends modernity and convenience among peaceful shady lines of banana trees and several kinds of local plants, along a quiet river.
On the banks of the Lopburi River is this all-villa property in the historic town of Ayutthaya. This former Thai capital can be easily toured on a bicycle and the hotel provides them for just the purpose. Explore the ruins, palaces and temples, and the UNESCO-listed Ayutthaya Historical Park.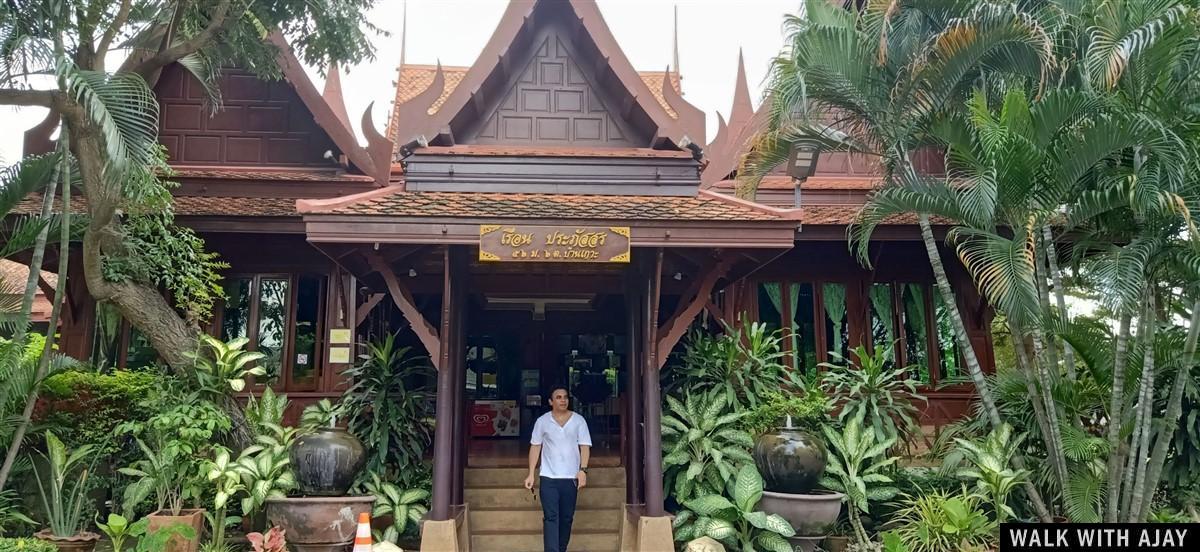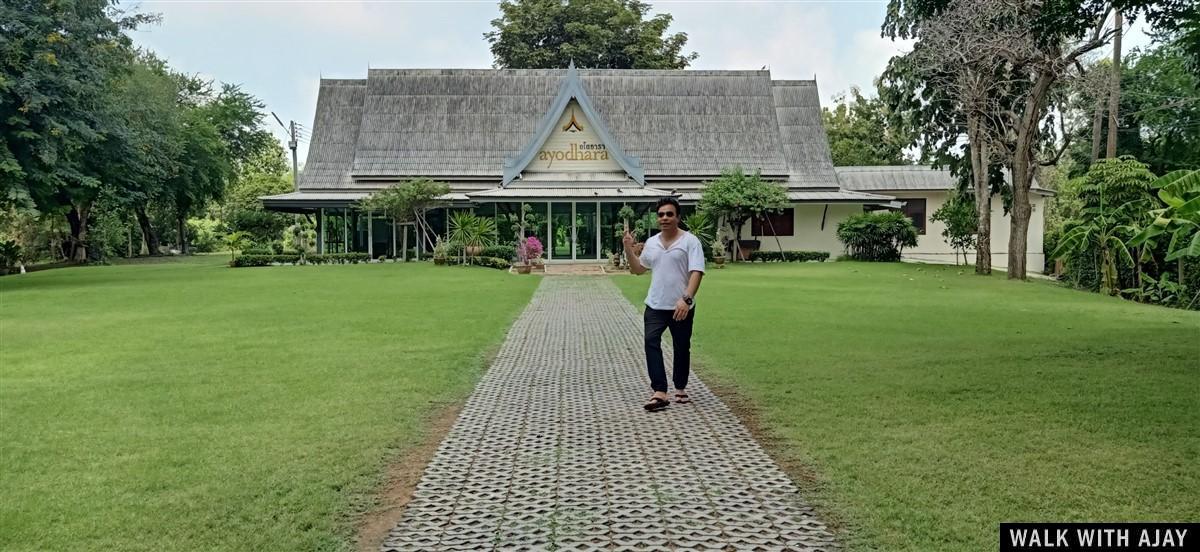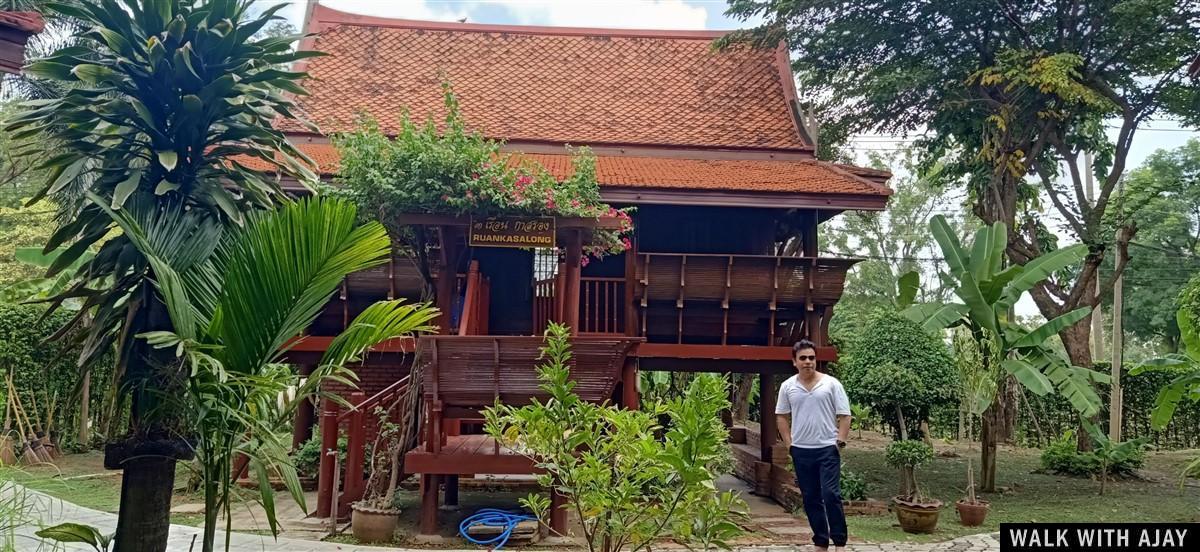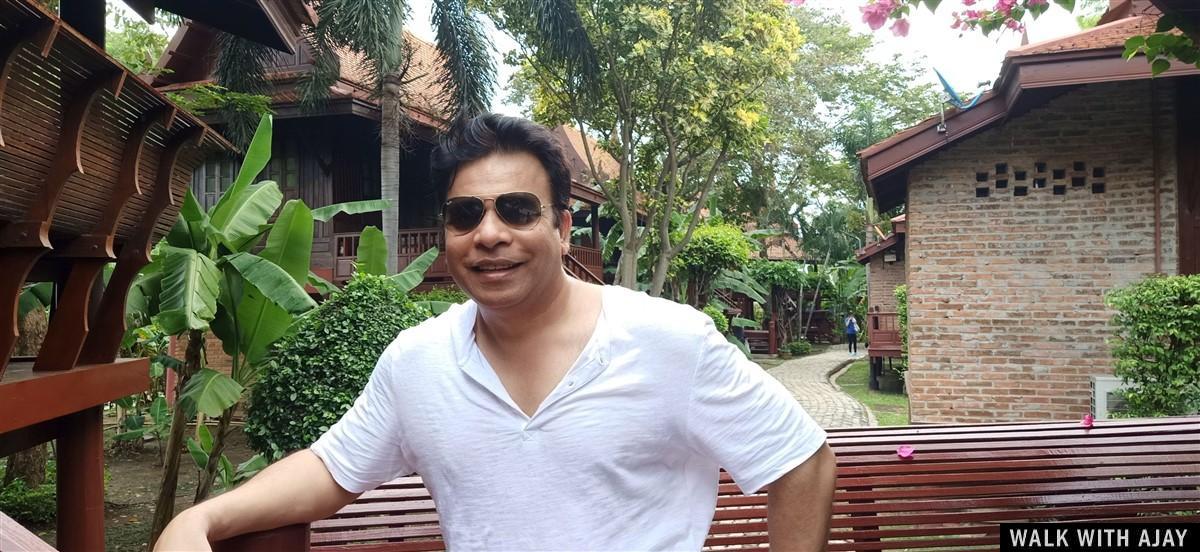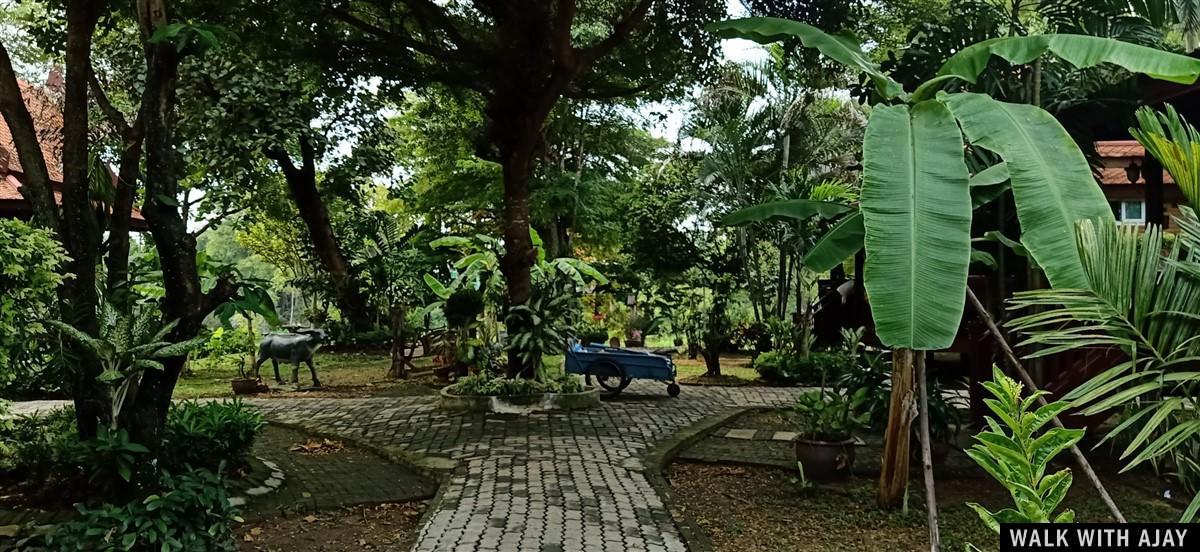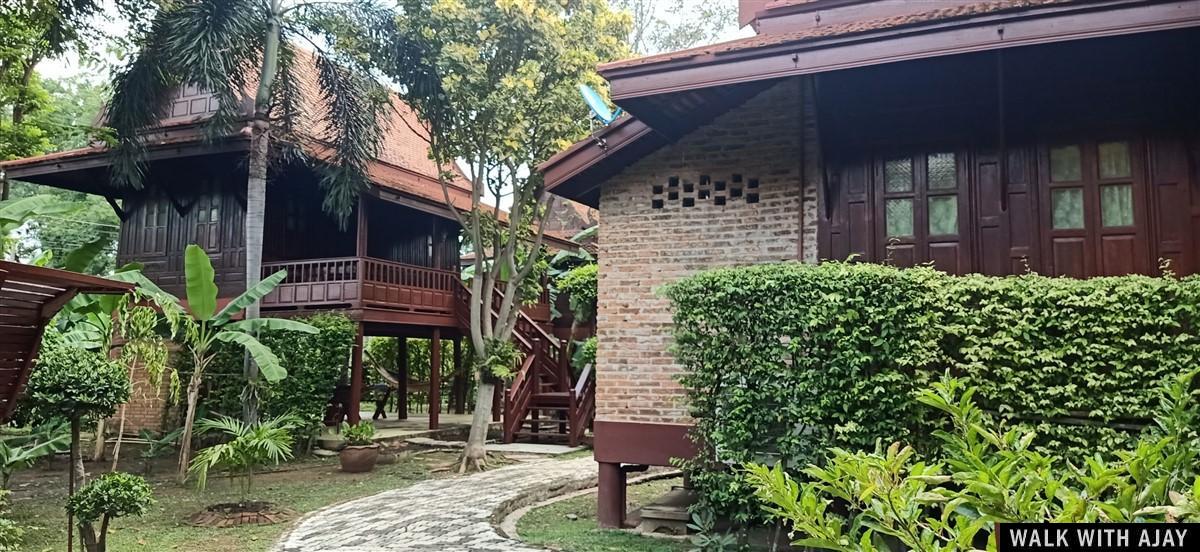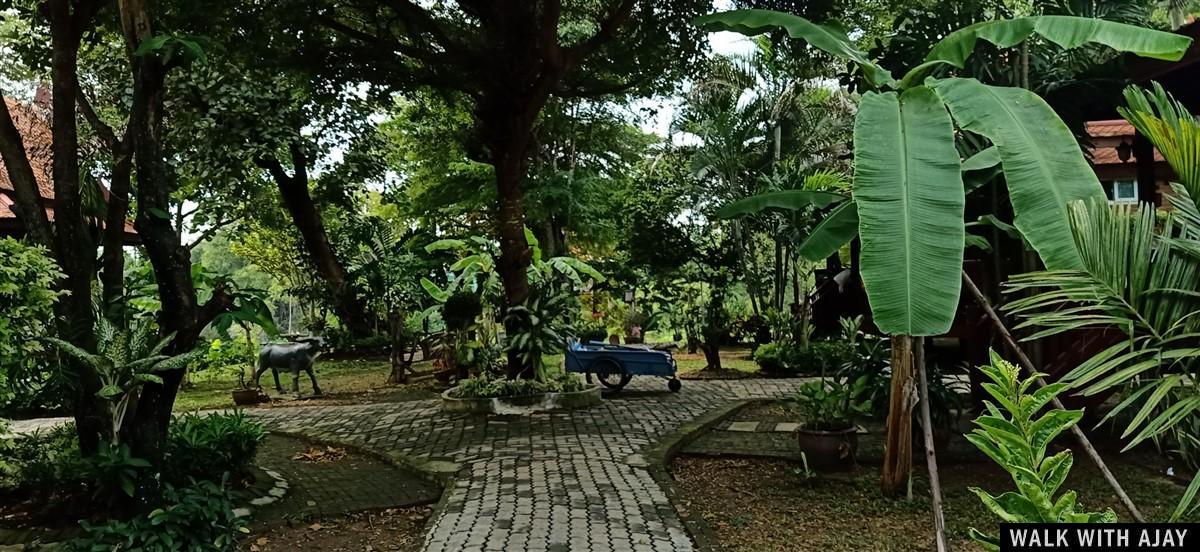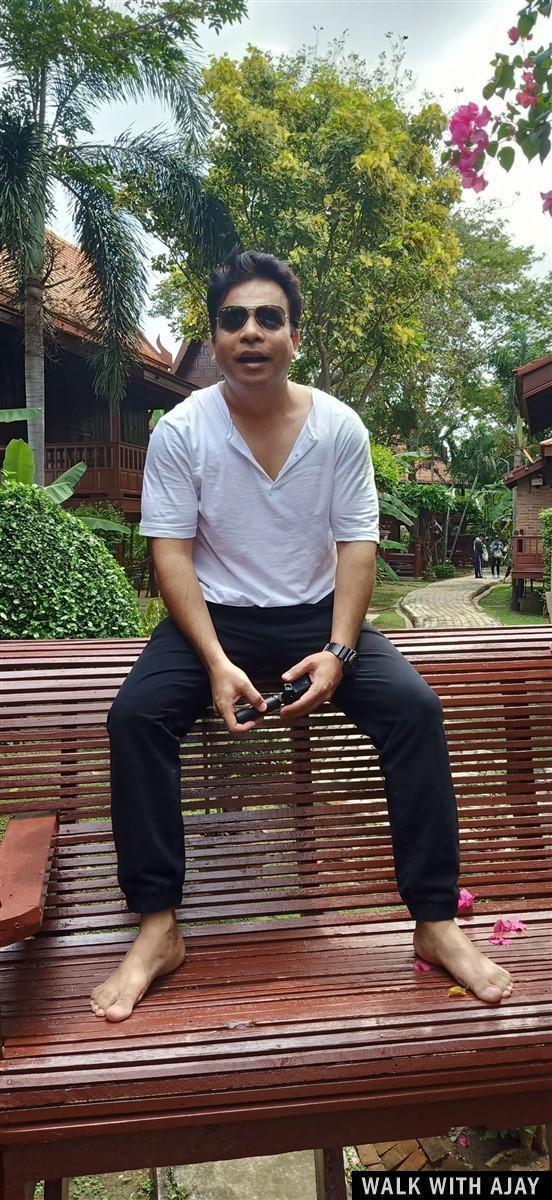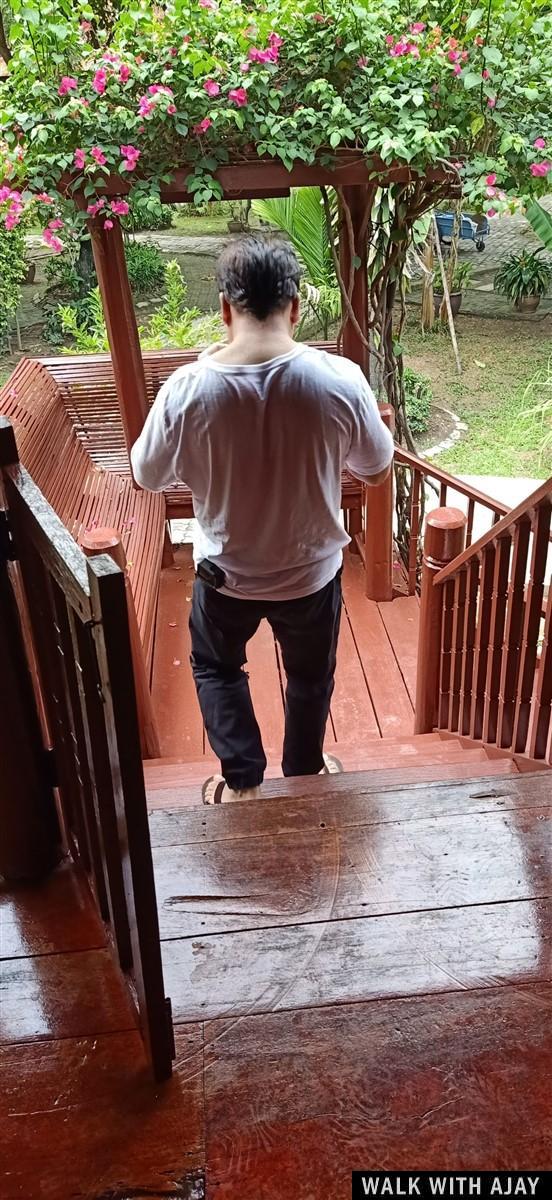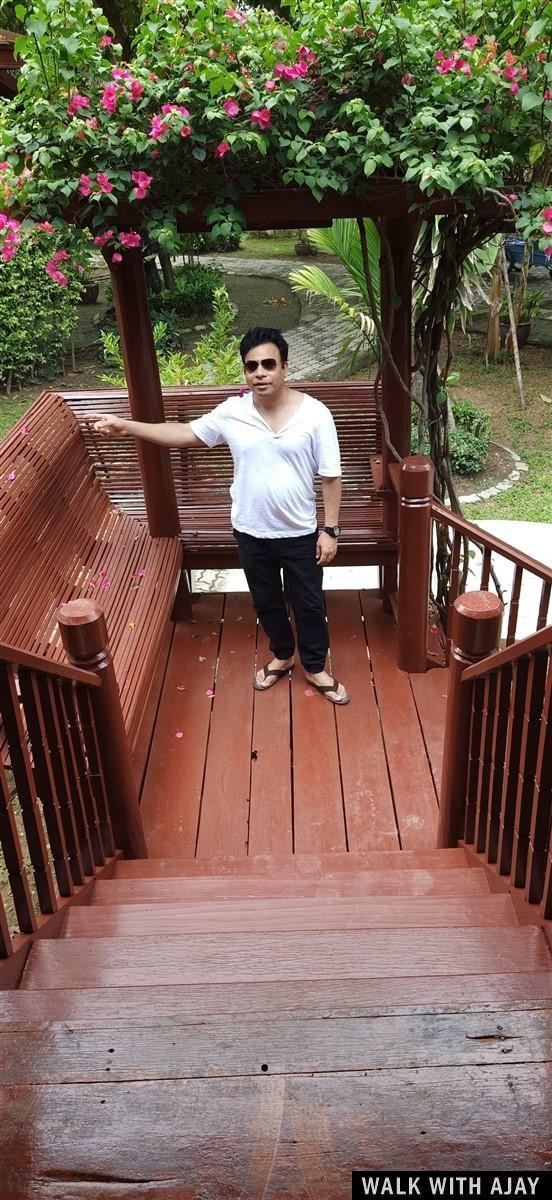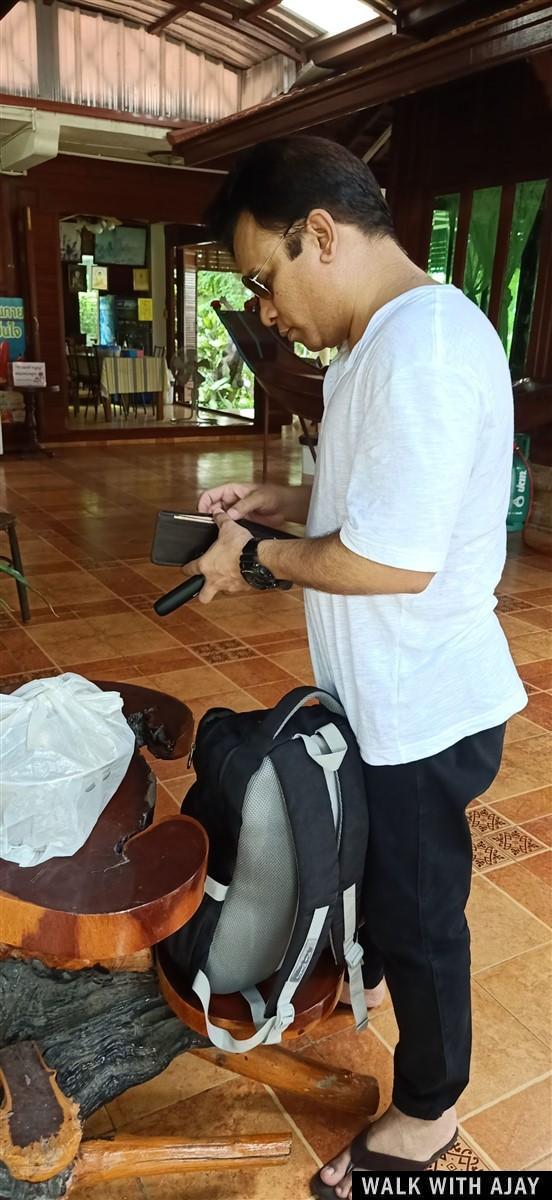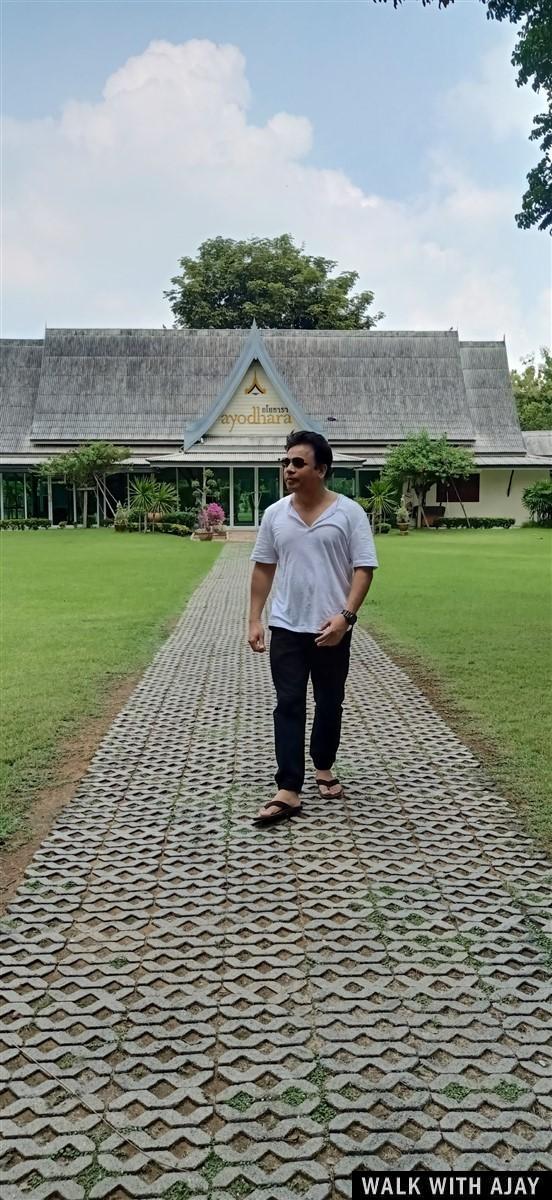 Please Note :
In this resort, you will not get good service. So you are on your own for food, drinks, and other necessary item. I recommend you to buy it before going to this resort. Also if you wish to go from Resort to Ayutthaya City, then hire a Tuk Tuk in advance. They will charge you 150 THB approx.
Also, you can have a free bicycle from the resort to explore village life.