29th December 2019 / Trip to Nha Trang from Bangkok. This was the first day here. I just captured some short video's around the city.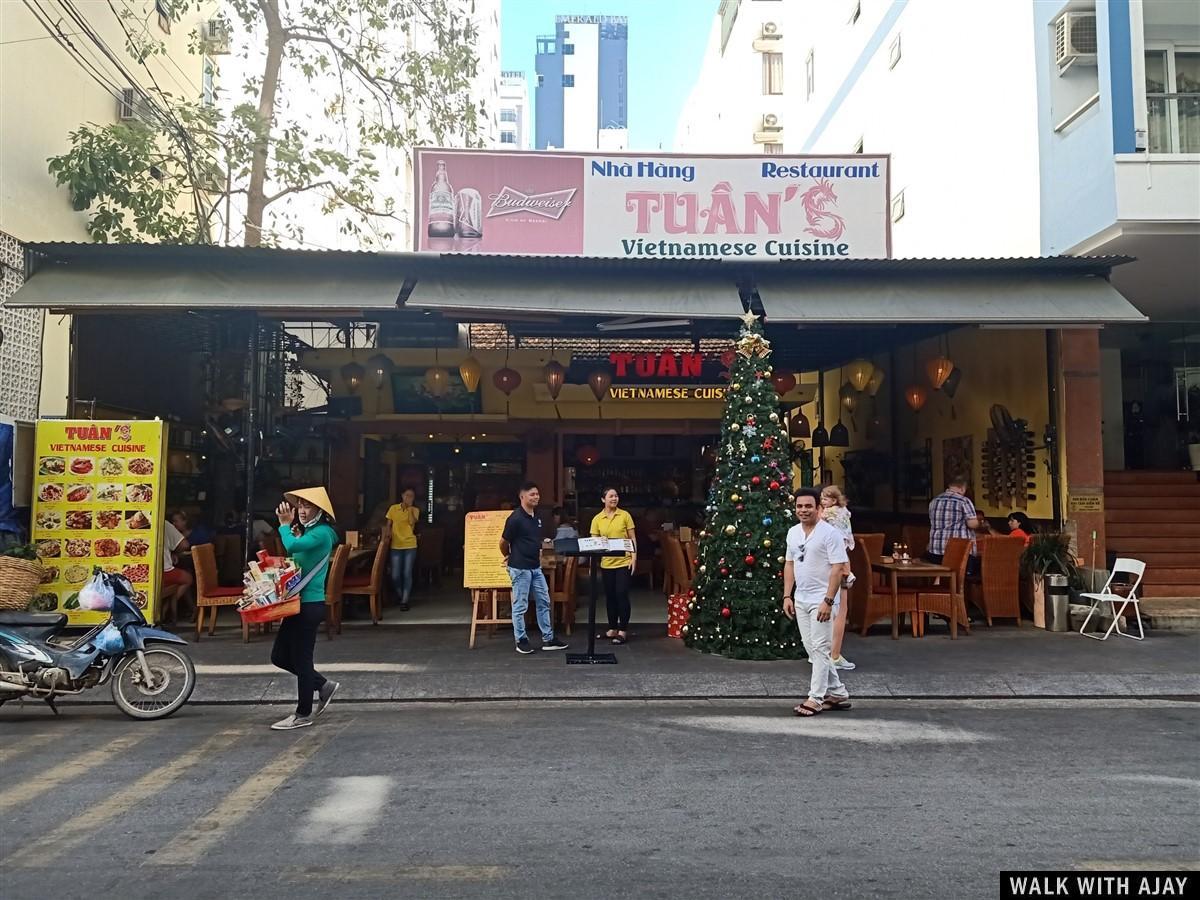 My Walking Story :
Today I am going to describe my Vietnam Trip which was for 7 days, as every New Year eve I used to choose one destination to celebrate.
Day 1 starts on 29th dec19 in the morning I had my flight from Bangkok. Being Indian I got the visa on arrival for a month after landing at Nha Trang, Vietnam airport. For a visa on arrival, one has to carry photographs and required documents, so once you're done with the process you get the visa easily.
I traveled to Vietnam almost 25 times but never visited Nha Trang city so, I decided to explore this one.
Further, I landed at Nha Trang airport and from there I took a local bus. Before visiting any place I always do my homework that is research about hotels. So I have already booked my hotel.  Local people guided me to a particular bus which will drop me near my hotel address. I set on a bus and it takes around 45 minutes to reach my hotel, while my hotel was within walking distance from the location where the bus dropped me.
I would like to describe Nha Trang's place. Nha Trang is a coastal resort city in southern Vietnam known for its beaches, diving sites, and offshore islands. Its main beach is a long, curving stretch along Tran Phu Street backed by a promenade, hotels, and seafood restaurants.
Offering a myriad of sightseeing and recreational activities, the coastal town itself is steeped with breath-taking structures that date back to the Champa Kingdom, Buddhist temples, and gothic-style Catholic churches, as well as natural hot springs, salt fields, and unique waterfalls.
Continuing with my trip, I checked in at the hotel around 11-12 pm in the afternoon. I looked around somewhat and there were a lot of tourists along with local people, so it gives a happy good vibe to me. The street was pretty happening.
I went into my room and after fresh and up I came down for my lunch. As usual, I started looking for good affordable restaurants around and got one where I order a kebab which is very popular over here. The kebab sandwich is very famous and affordable one can go for, as the stuffing was of salads, chicken along bread.
Then I tried one restaurant for the lunch named Tuan Vietnamese cuisine, so I had my proper lunch over here. Food was really delicious, affordable and the environment was happening. After that, I headed towards the market near my hotel and after crossing the market went towards Tran Phu beach. You can check the photos as well. The beach has restaurants around it and a clean beach, blue water I must say, had coconut water, while I spent nice quality time over the Tran Phu Beach, vibe over there was awesome and joyful. Capture some photos as it must for me because this moment was not going to come again.
Now my method of exploring the place was different as I cannot walk for a long time, so I hired a rickshaw over there. The most interesting part was that the driver sits the backside of the rickshaw while I was sitting in front. It was almost 3 pm in the afternoon so I directly asked him to take me towards the city for 2-3 hours. I have made a video one can check on my blog and first, he took to the local temple named Po Nagar.
The towers of Po Nagar Cham are square red-brick structures with protruding support frames and tapering roofs. There were once ten buildings, each dedicated to a different deity, but now only four remain. As I love to do photography so I clicked as many pictures as possible. Local vibes were very good and positive over there which I loved the most. Along with my rickshaw driver, I explored the church, city, malls, roadside, temples, and market. There wasn't much interaction with the people. Then he dropped me at the hotel around 6 in the evening.
I went to market again to see the culture over there, as people over there, have their food by sitting on a cute tiny small stool, I liked that. There were lots of food shops available such as a sandwich, local pizza, etc. I love to roam here and there so I went to one restaurant to have my Indian dinner which was near to my hotel. After my dinner, I went to check out some bars as I wanted to see the nightlife in the city. So went to one bar and tried some local drinks. The drink is common over here and I love to explore them. One more thing I would like to add was, there I tried mango shake, and a local beer named Bia Saigon Lager, local taxi and must say that the fruits over here were awesome and cheap. One can try and do check out the pictures of them to get an idea about it.
It was almost 12 at night so I went back to the hotel and had tight sleep. This was the end of my first day trip to Nha Trang. Hope you liked it.
Watch My Video in Nha Trang
Nha Trang is a coastal resort city in southern Vietnam known for its beaches, diving sites, and offshore islands. Its main beach is a long, curving stretch along Tran Phu Street backed by a promenade, hotels and seafood restaurants. Aerial cable cars cross over to Hòn Tre Island, and the nature reserves of Hòn Mun and Hòn Tằm islands, reachable by boat, have coral reefs.
Walking around Tra Phu Beach, Nha Trang
Tran Phu Beach is easy to walk to from almost anywhere in Nha Trang City, making it the most popular beach in Nha Trang. It hosts the iconic Tran Phu Street, which is a beautiful seaside promenade with plenty of luxury and mid-range beachfront resorts, hostels, souvenir shops, museums, and seafood restaurants.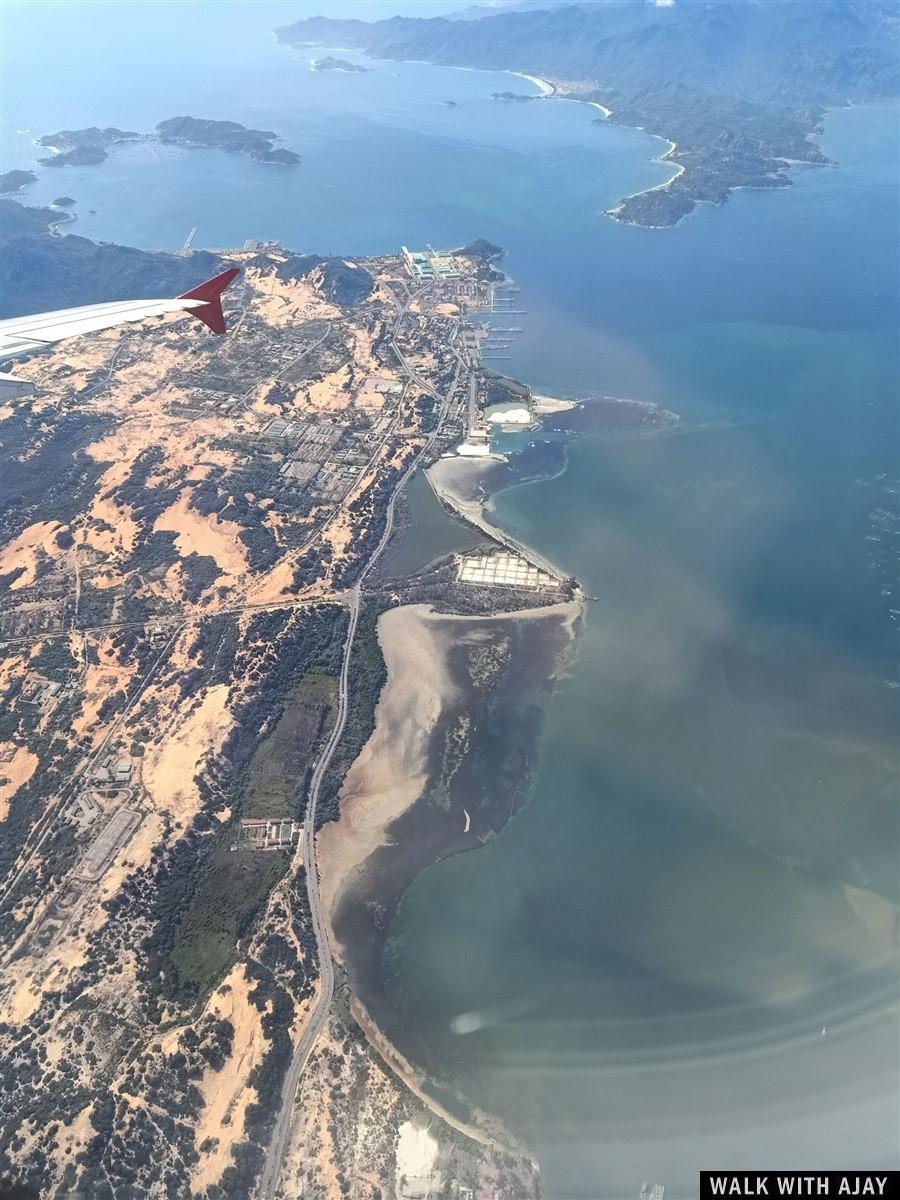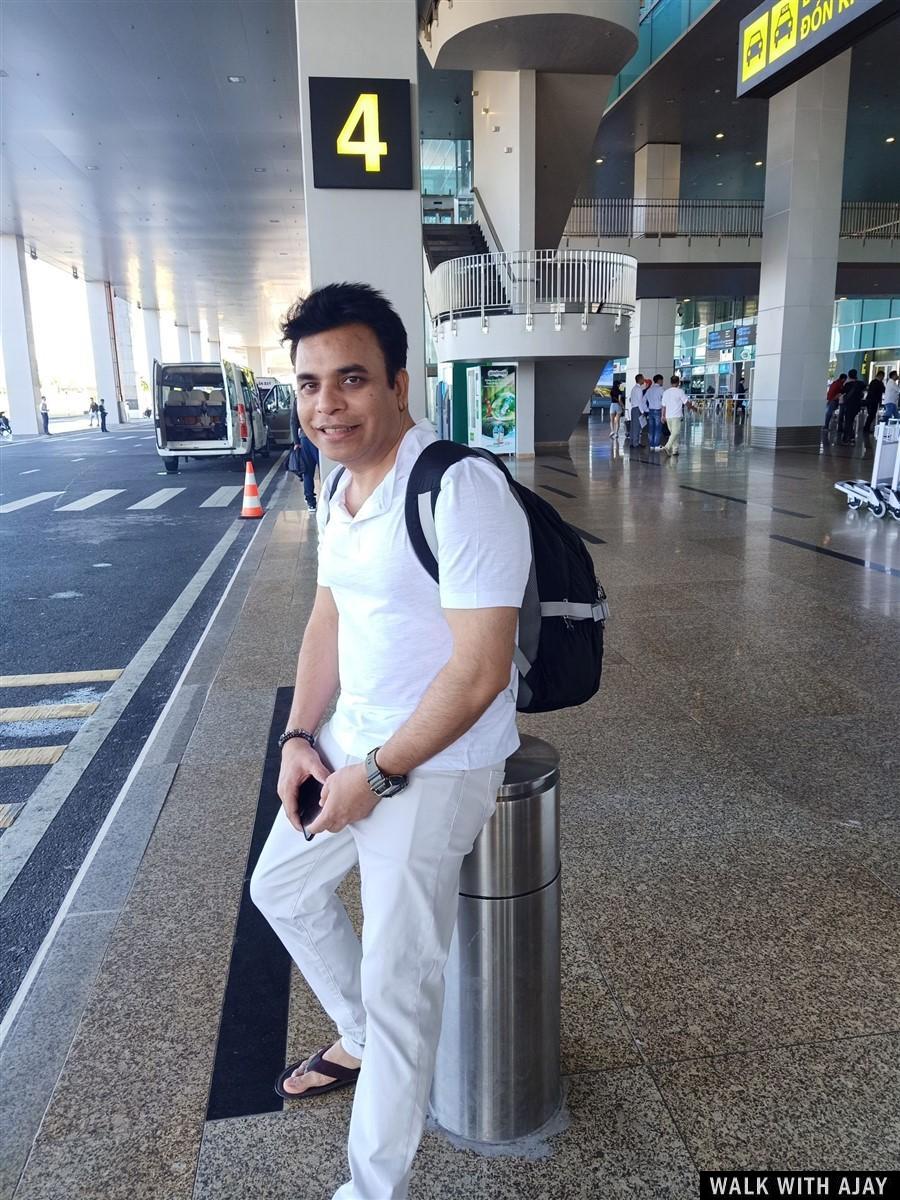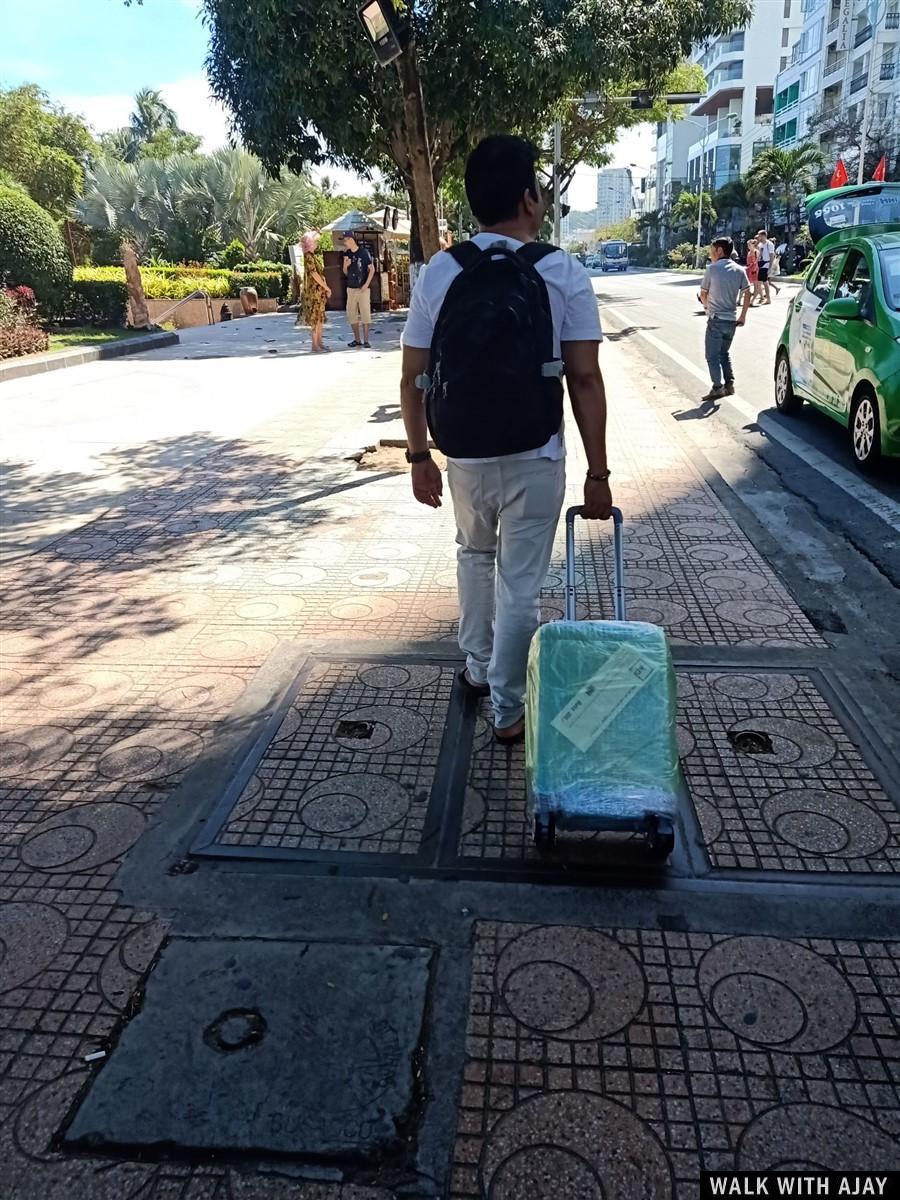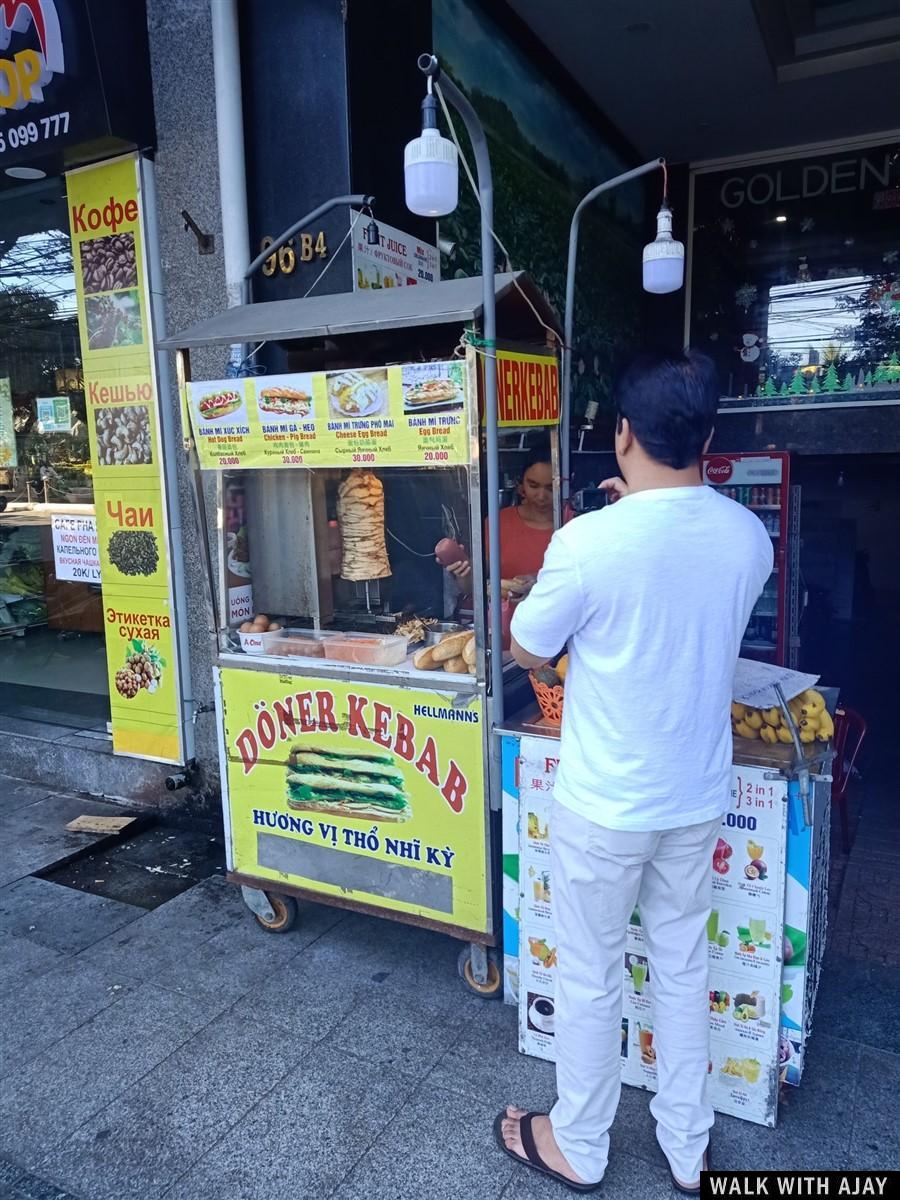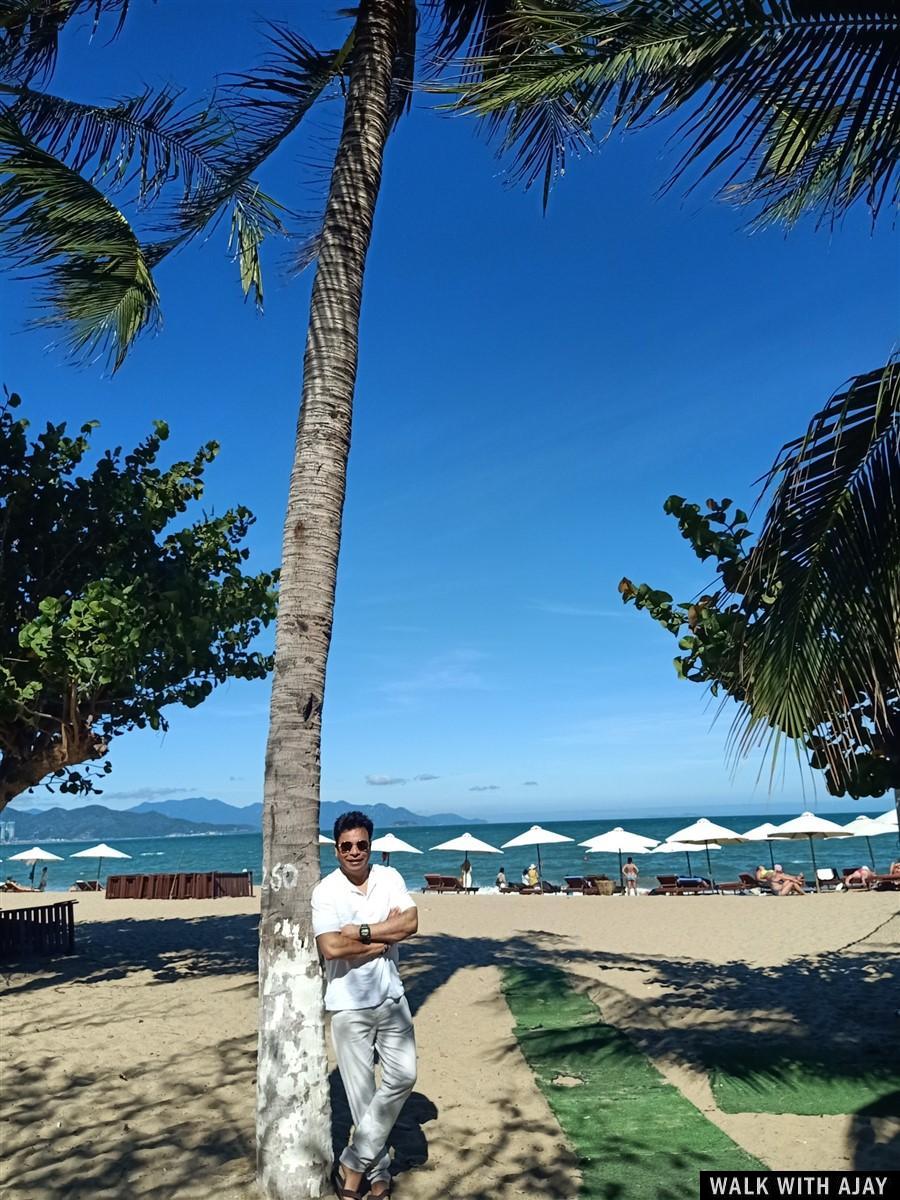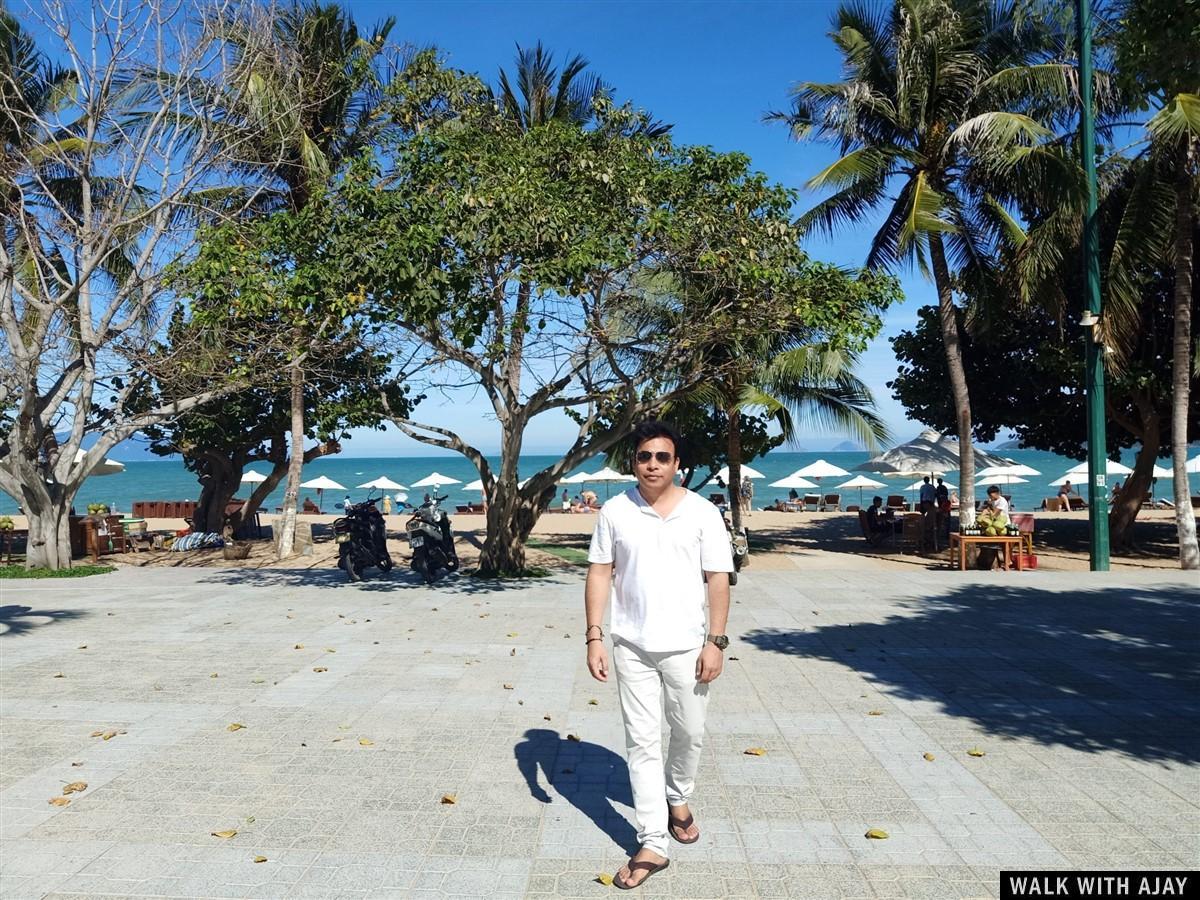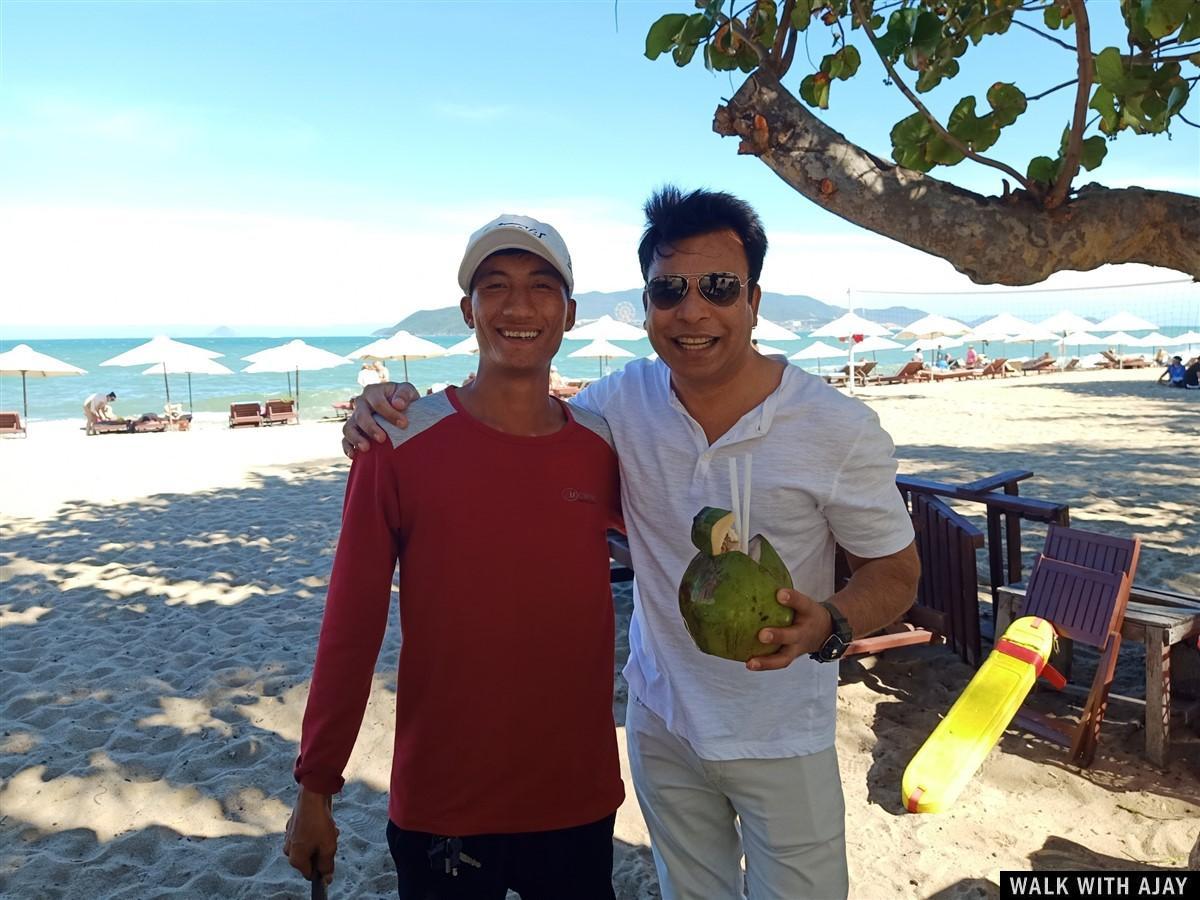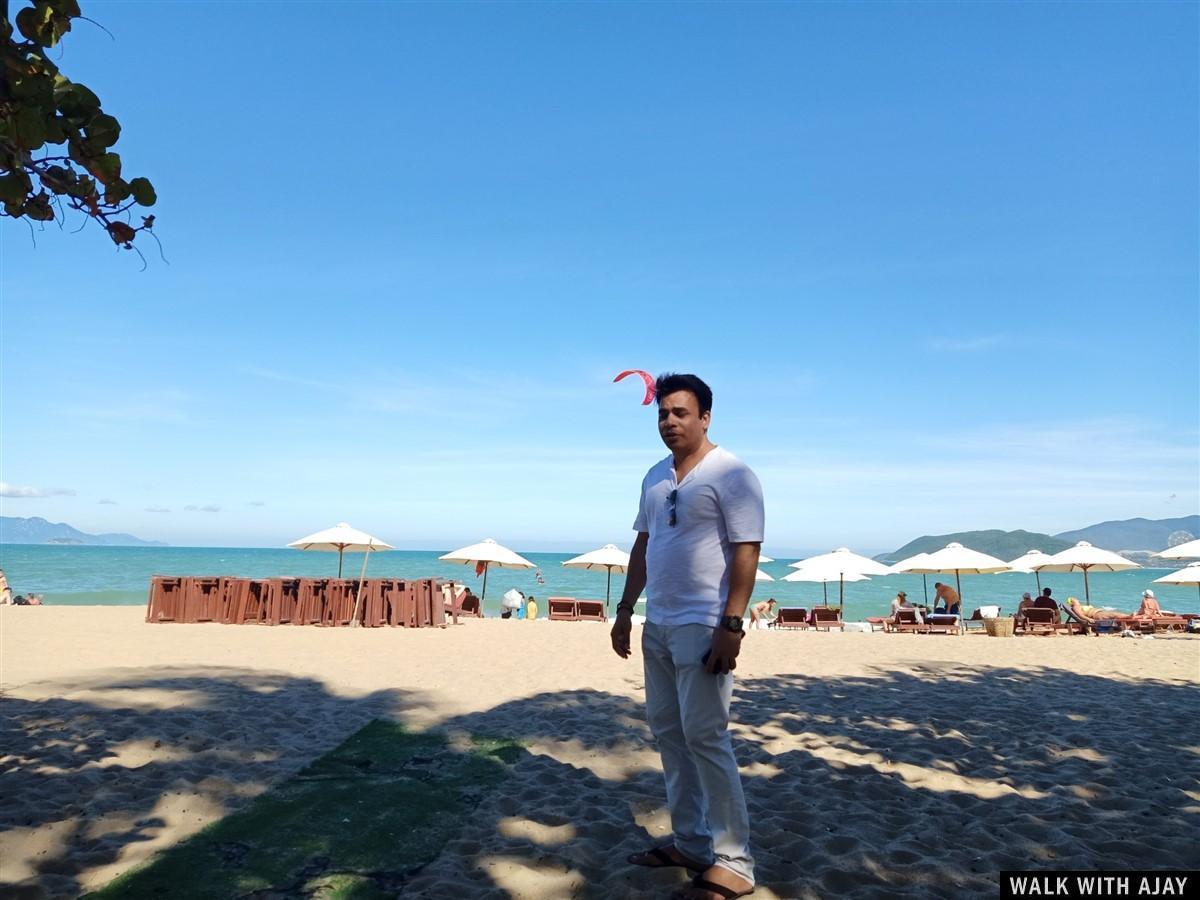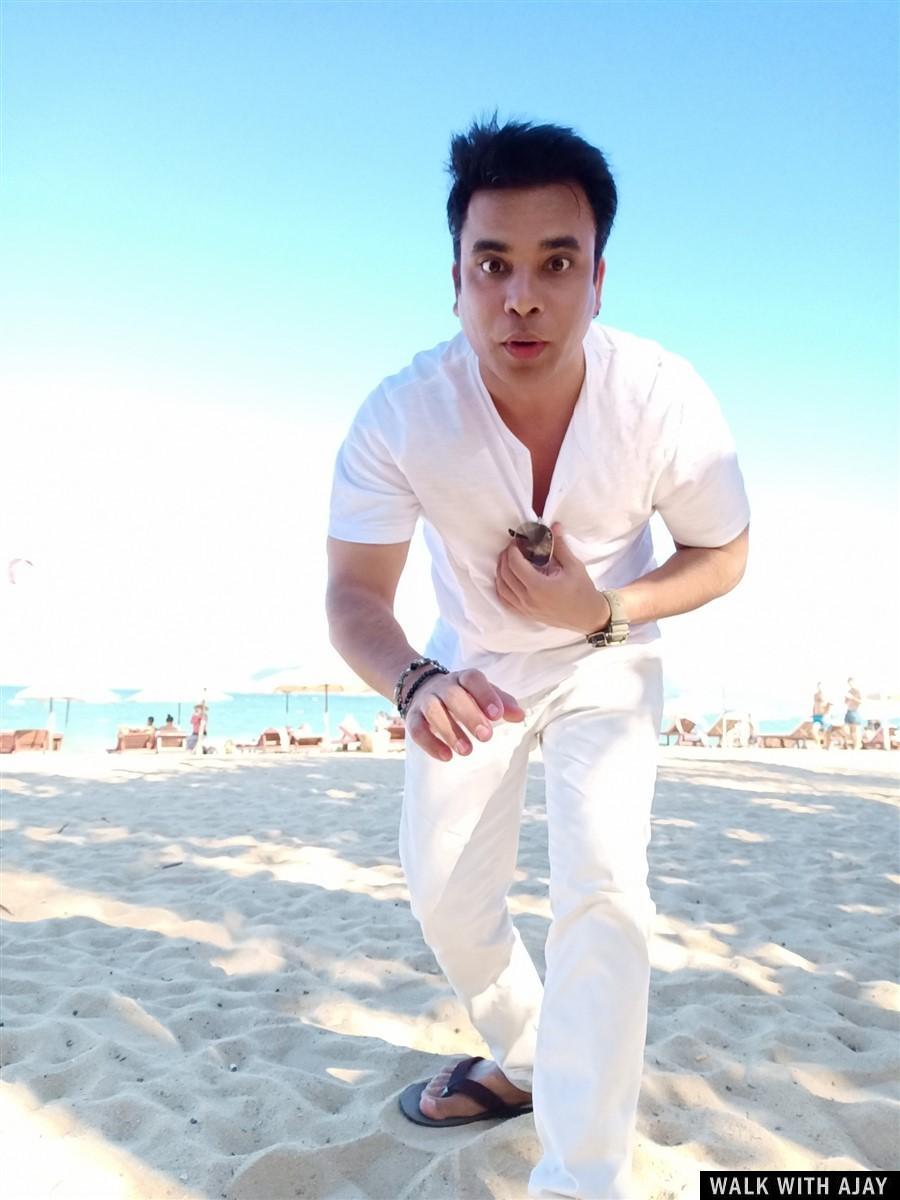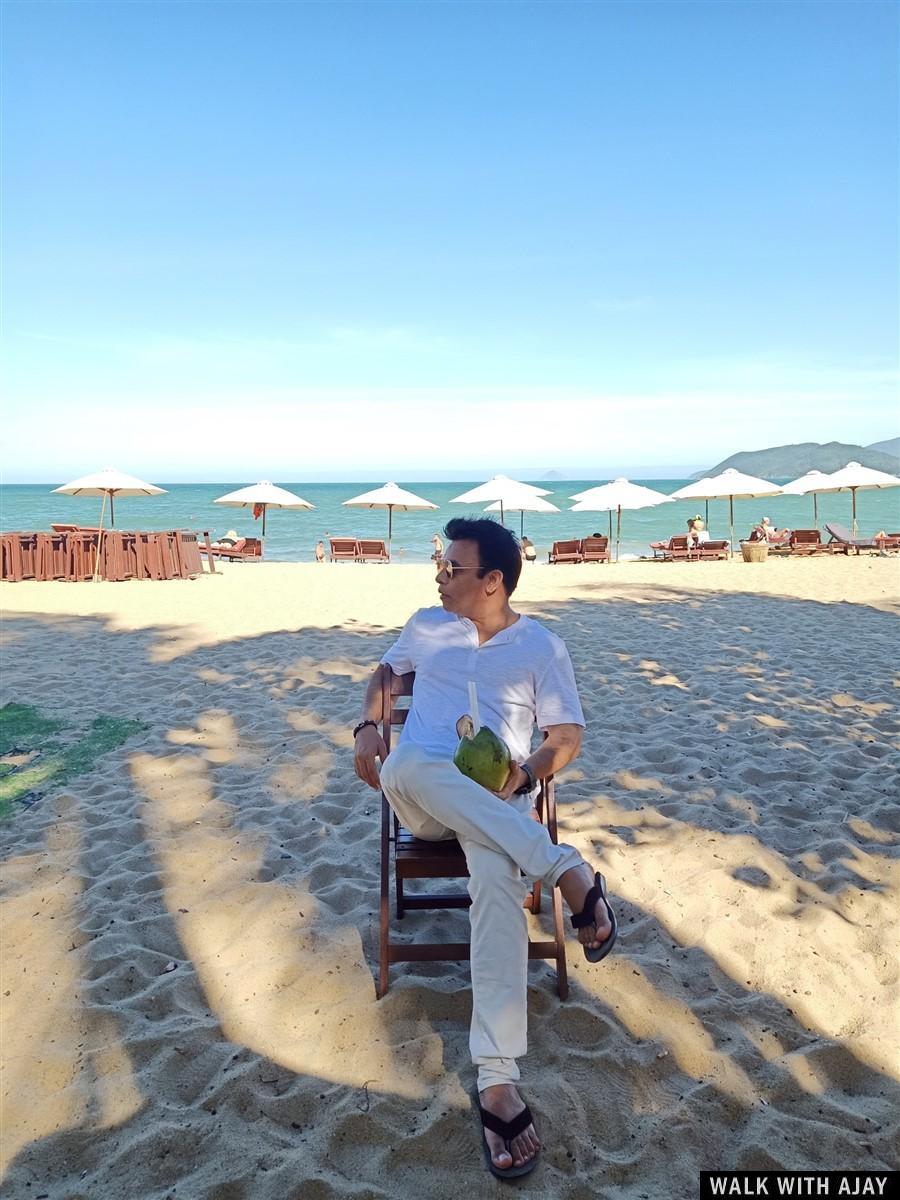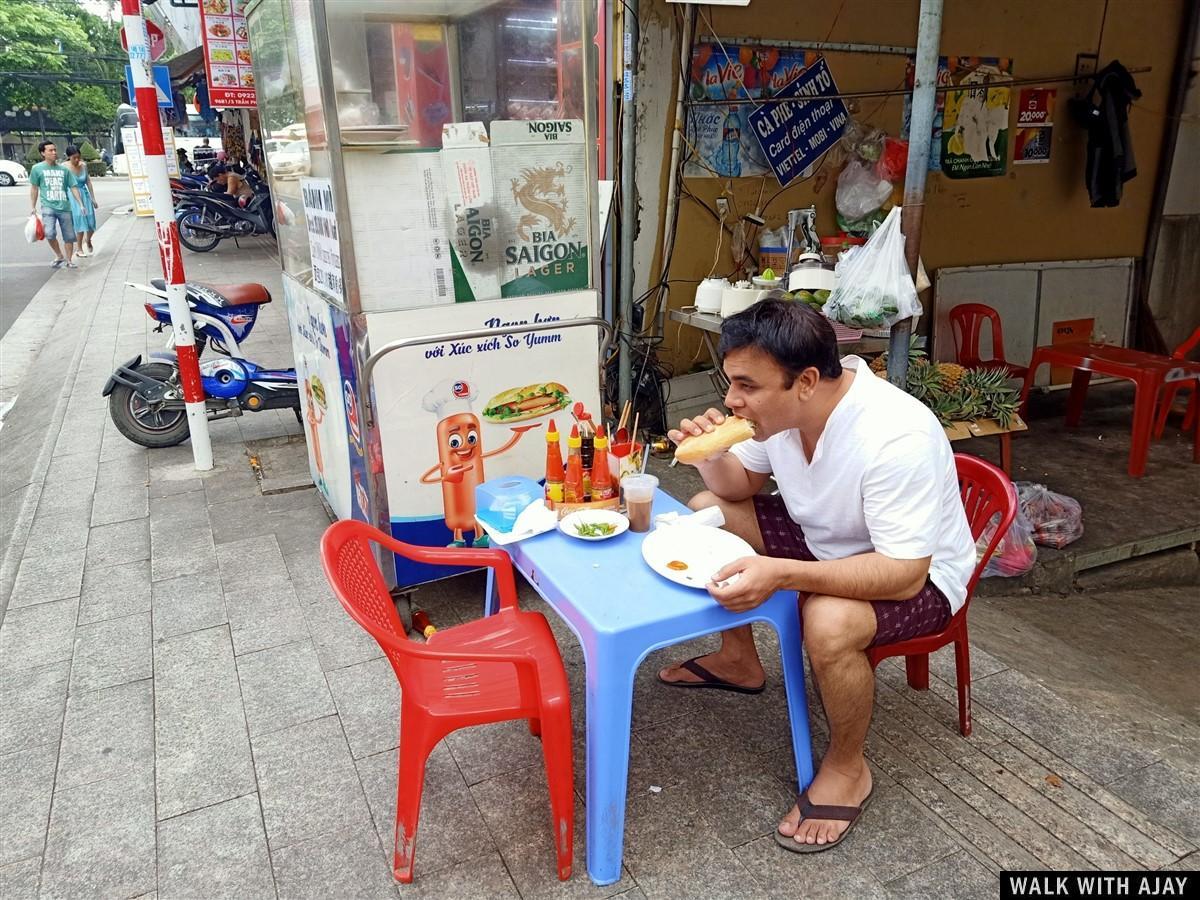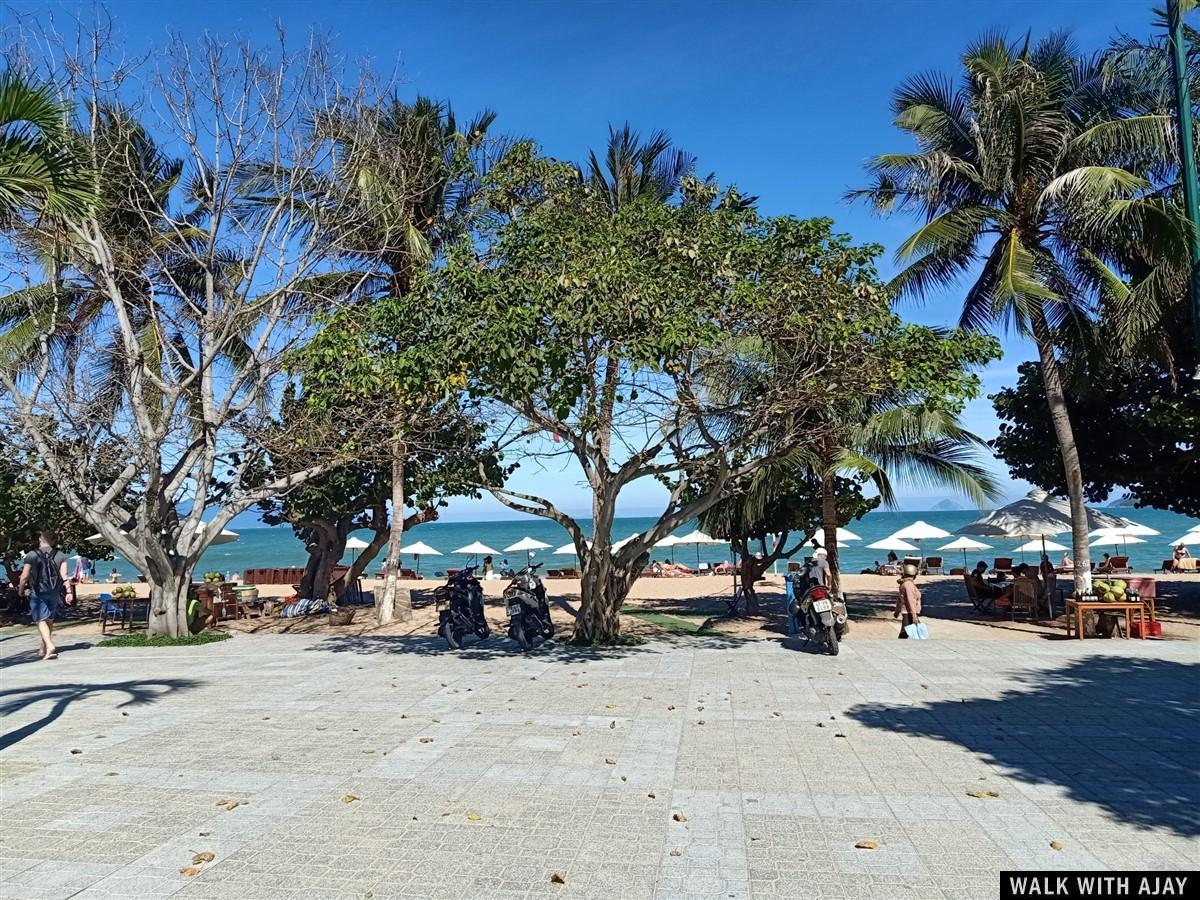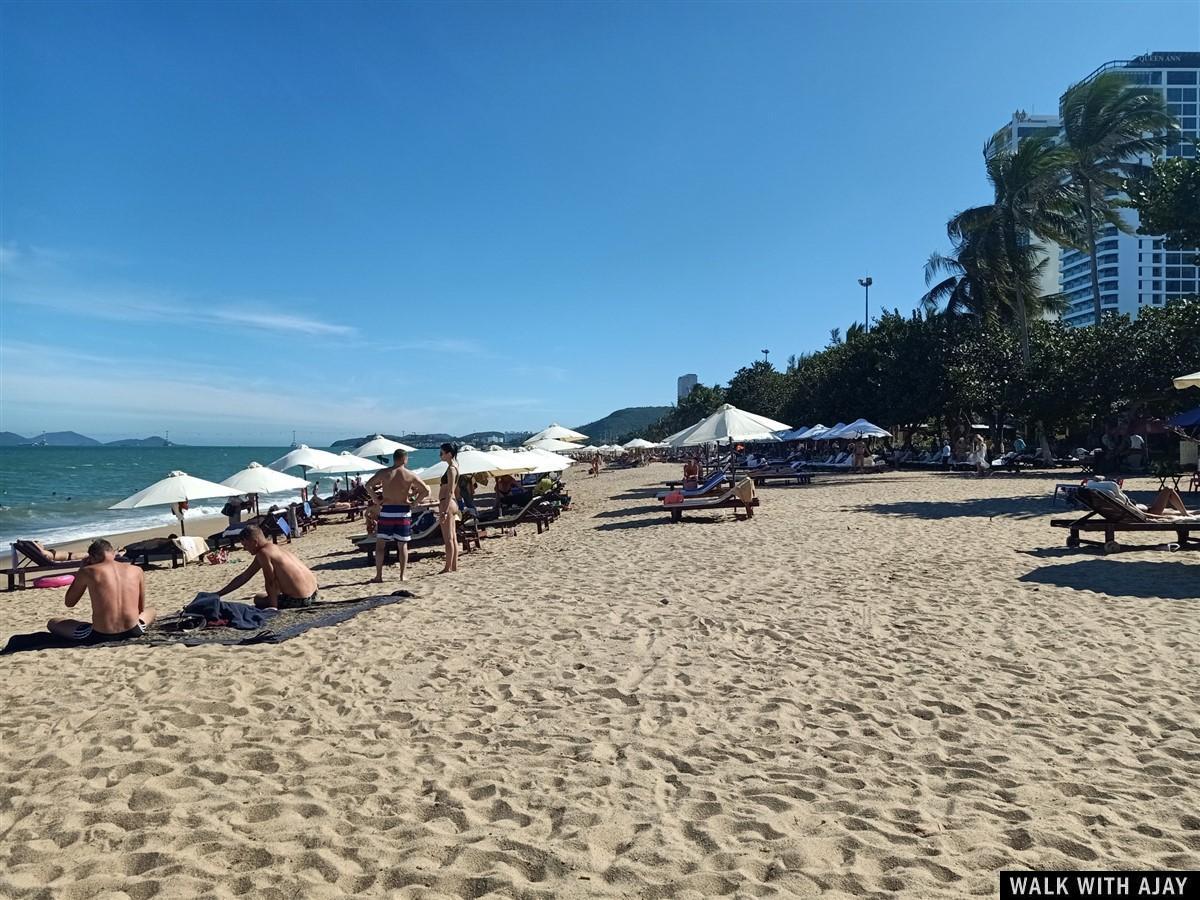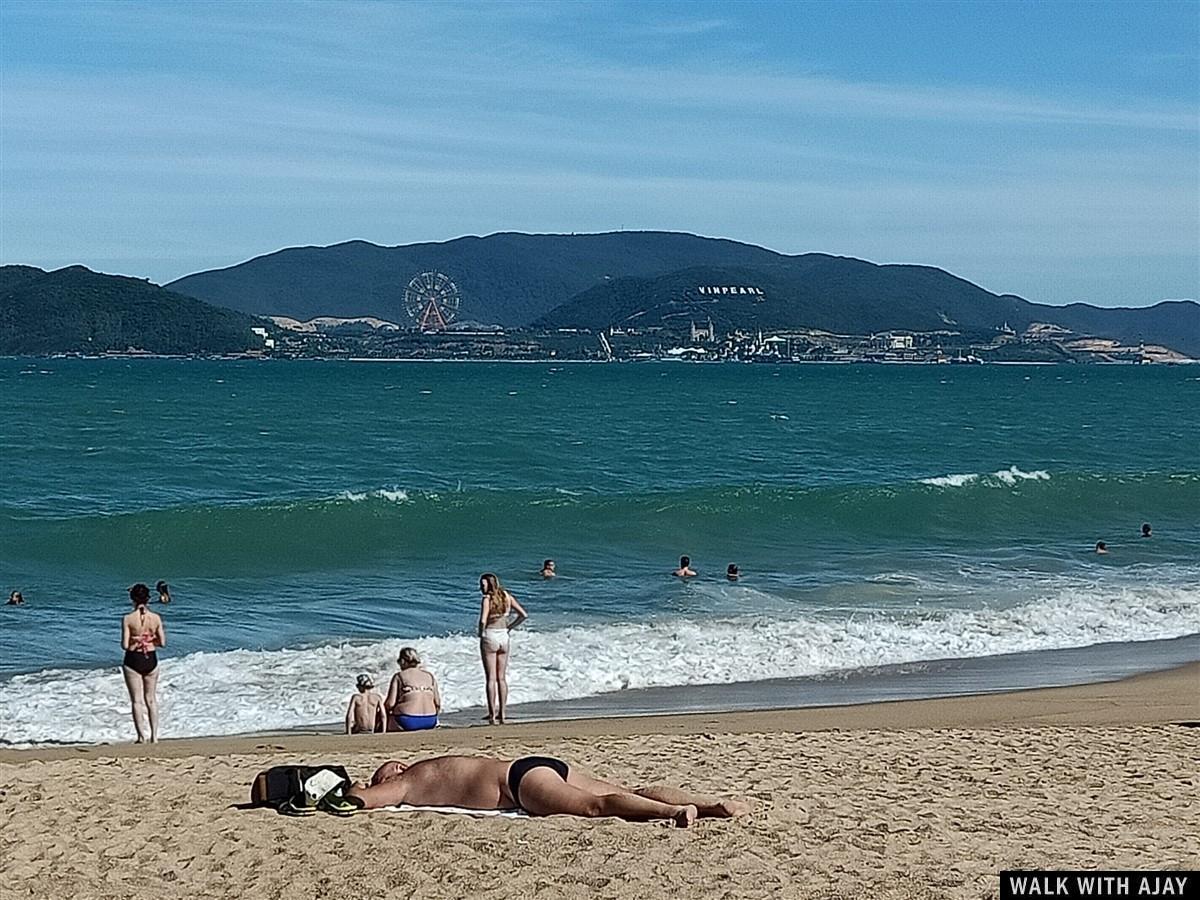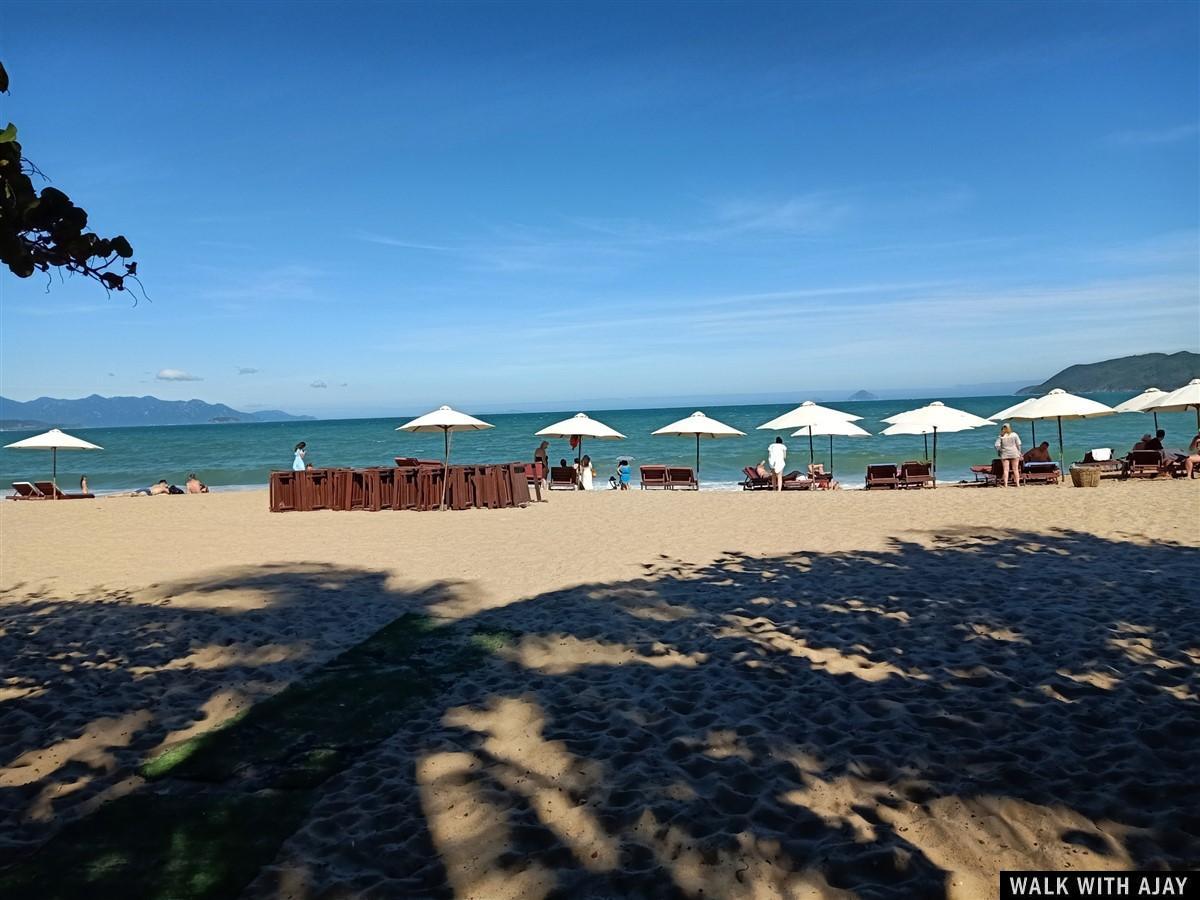 Walking in Po Nagar, Nha Trang
Po Nagar is a Cham temple tower founded sometime before 781 C.E. and located in the medieval principality of Kauthara, near modern Nha Trang in Vietnam. It is dedicated to Yan Po Nagar, the goddess of the country, who came to be identified with the Hindu goddesses Bhagavati and Mahishasuramardini, and who in Vietnamese is called Thiên Y Thánh Mẫu.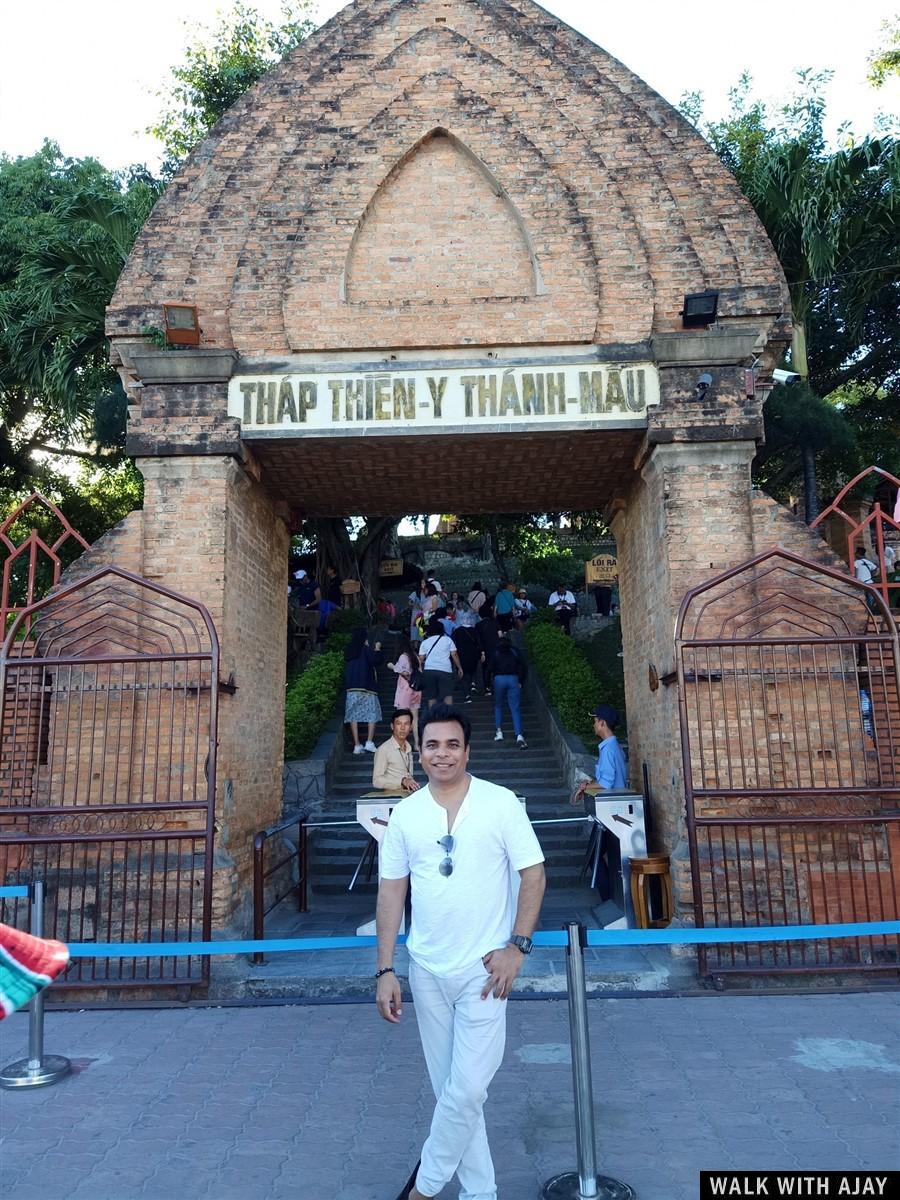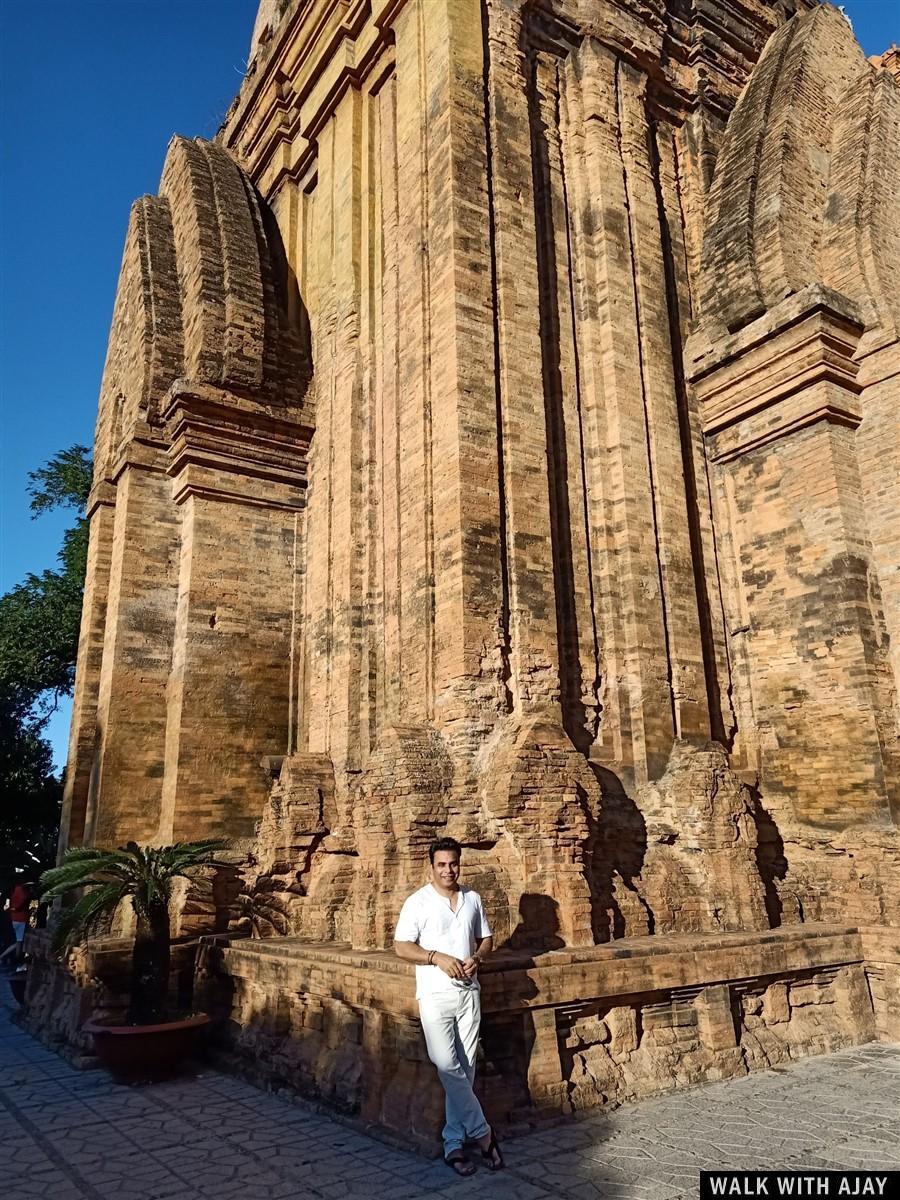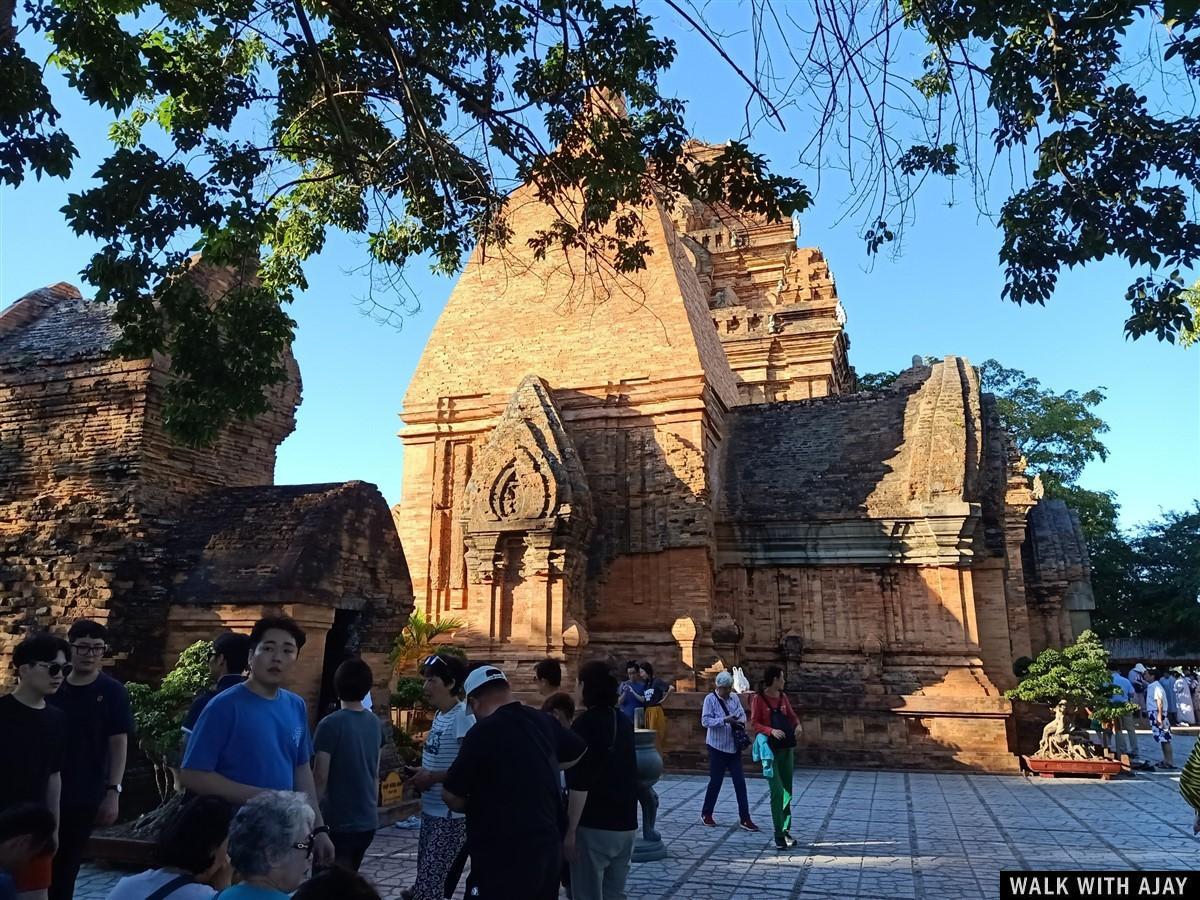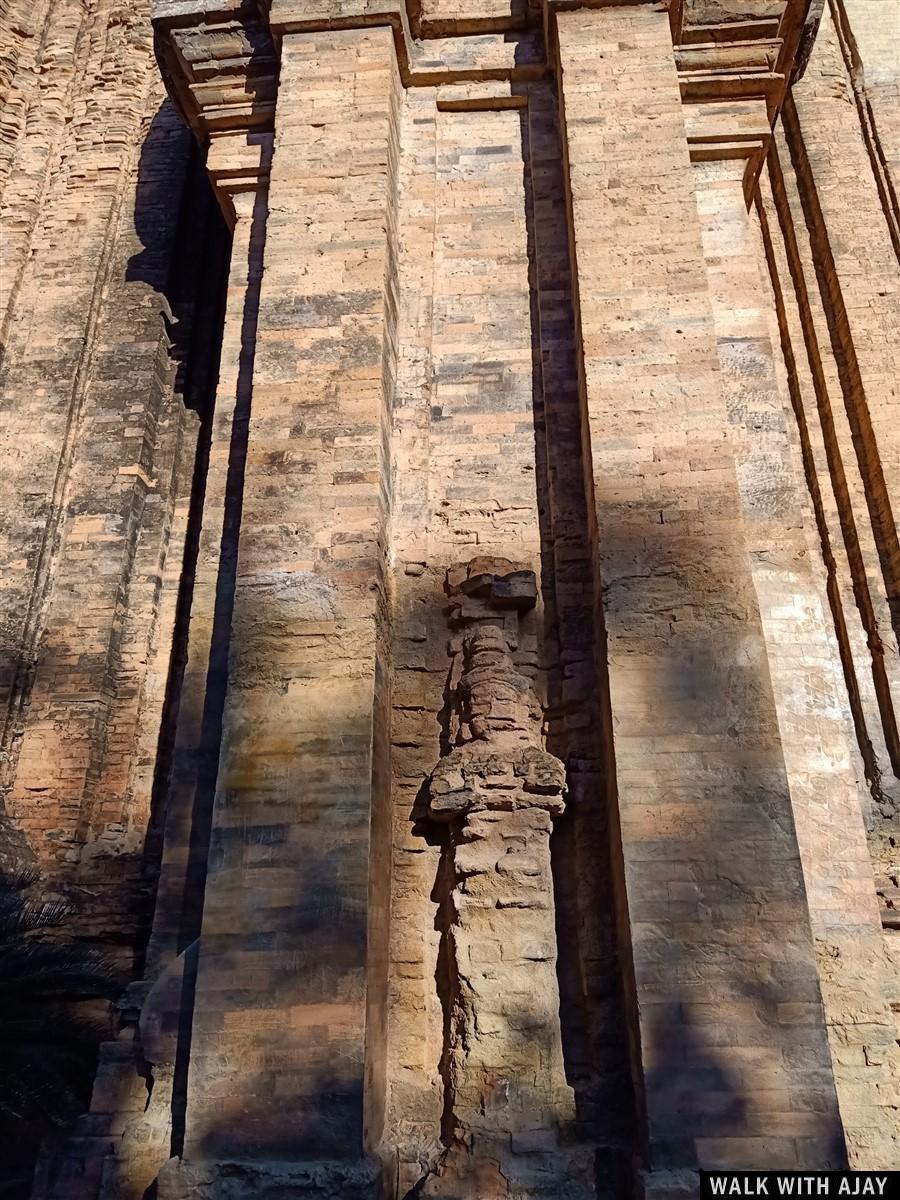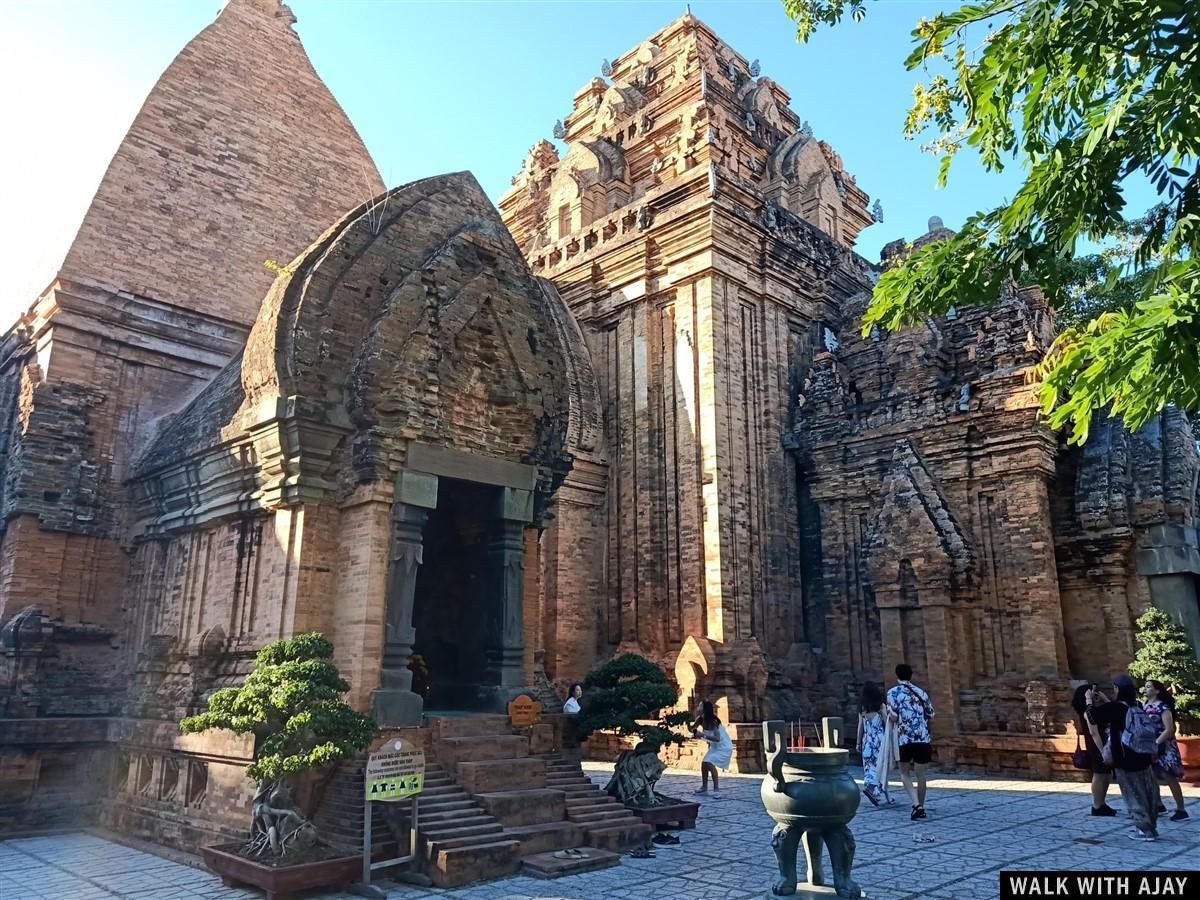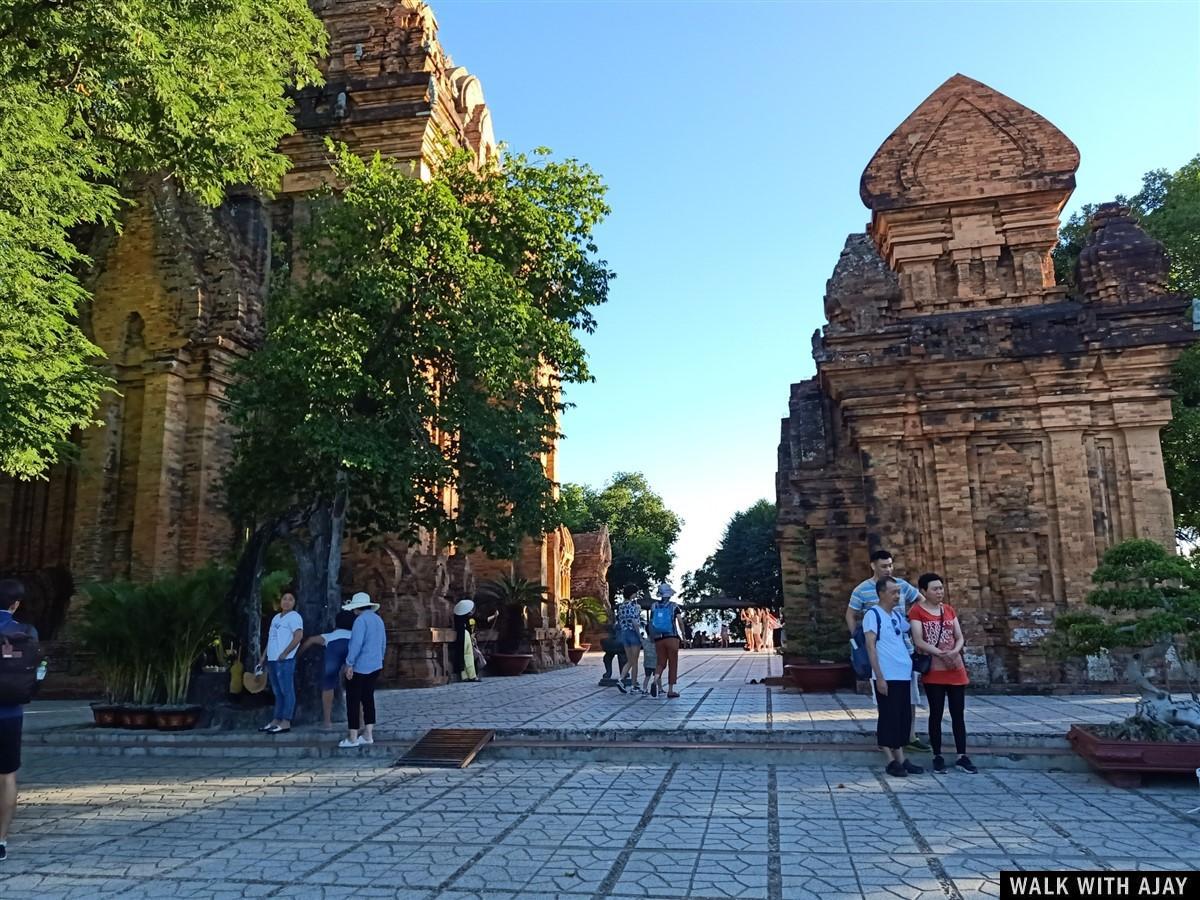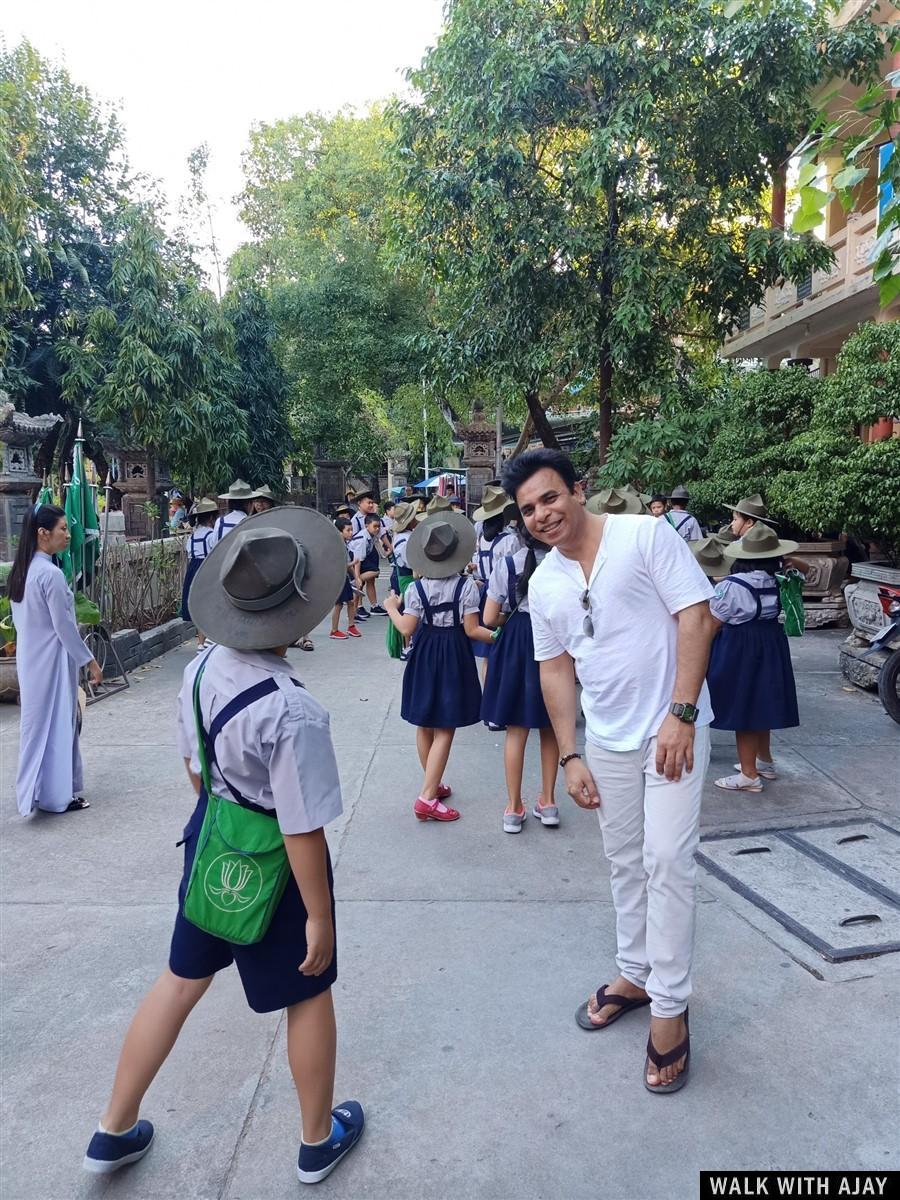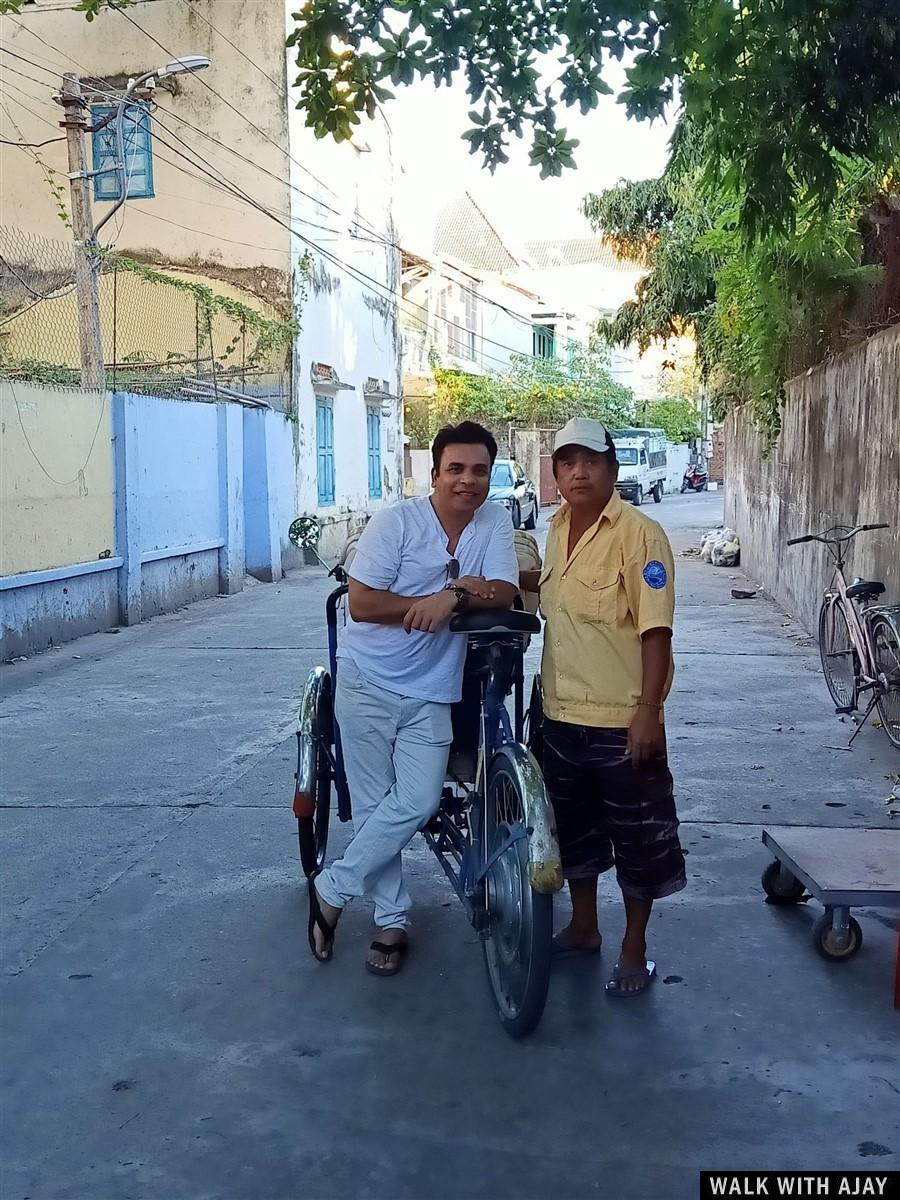 Walking around Nha Trang City