02 November 2019
I visited Wat Tham Khao Tao temple on 2nd Nov 2019.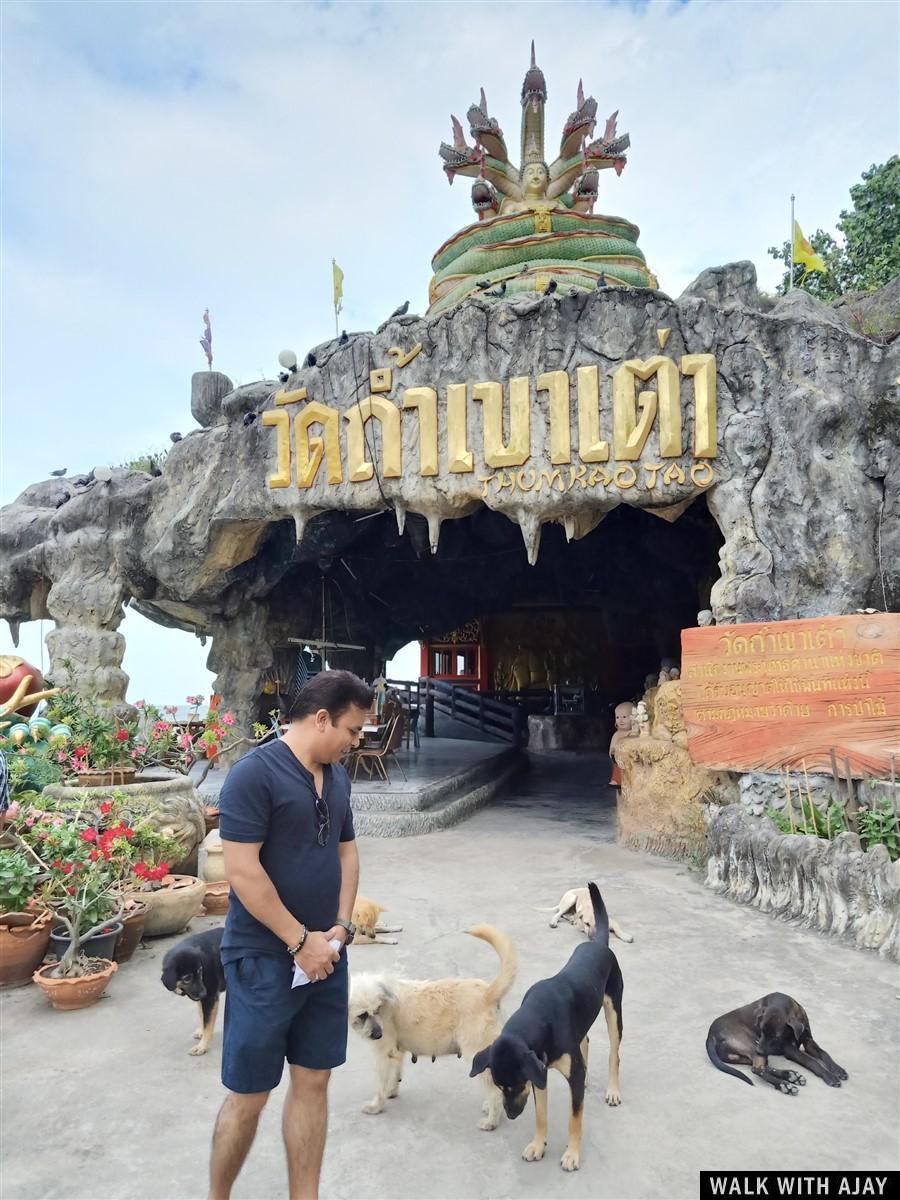 I started this journey around noon from Pranburi Beach road by motorbike, which I rented there. Just followed google map and reached within 30-40 minutes near the lake, which is just before the temple. The roads are very smooth. Having coconut juice and take some photographs around the lake.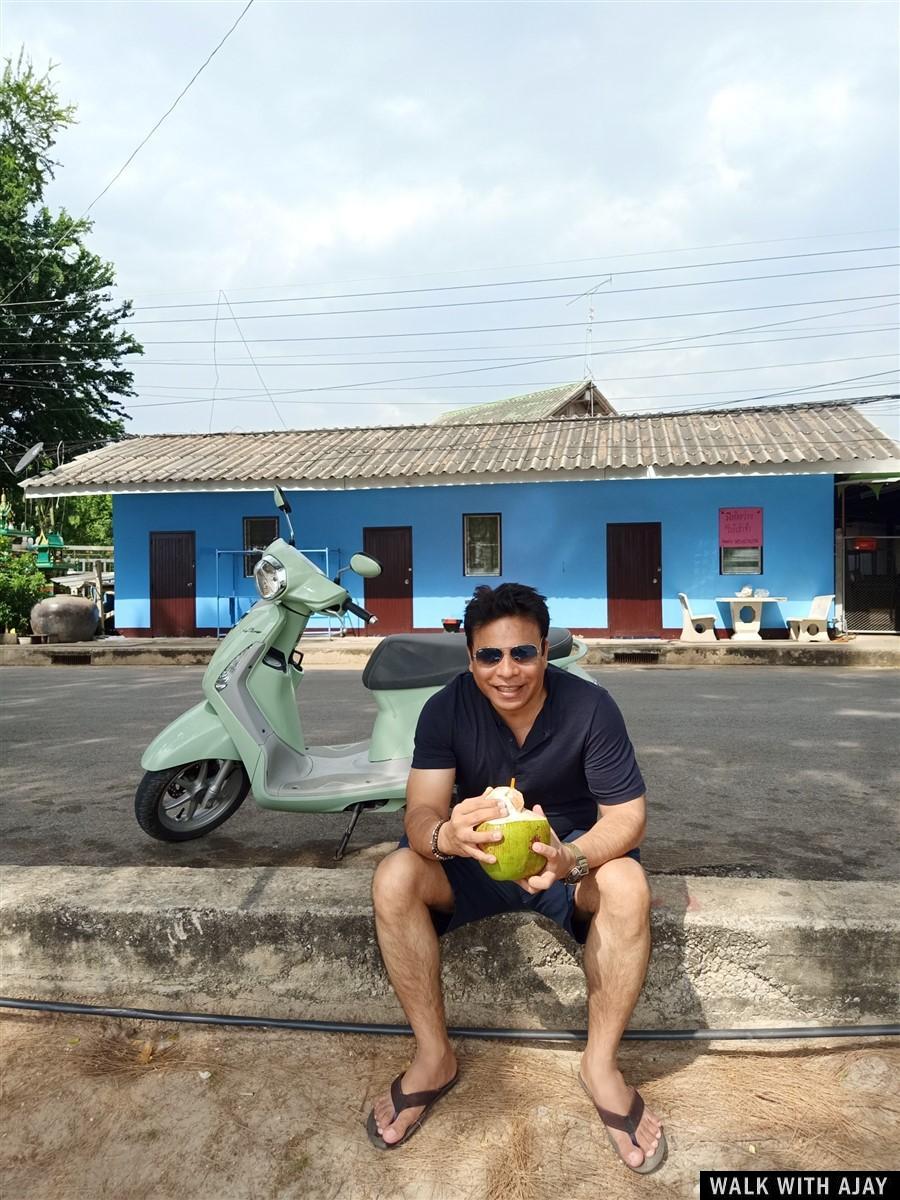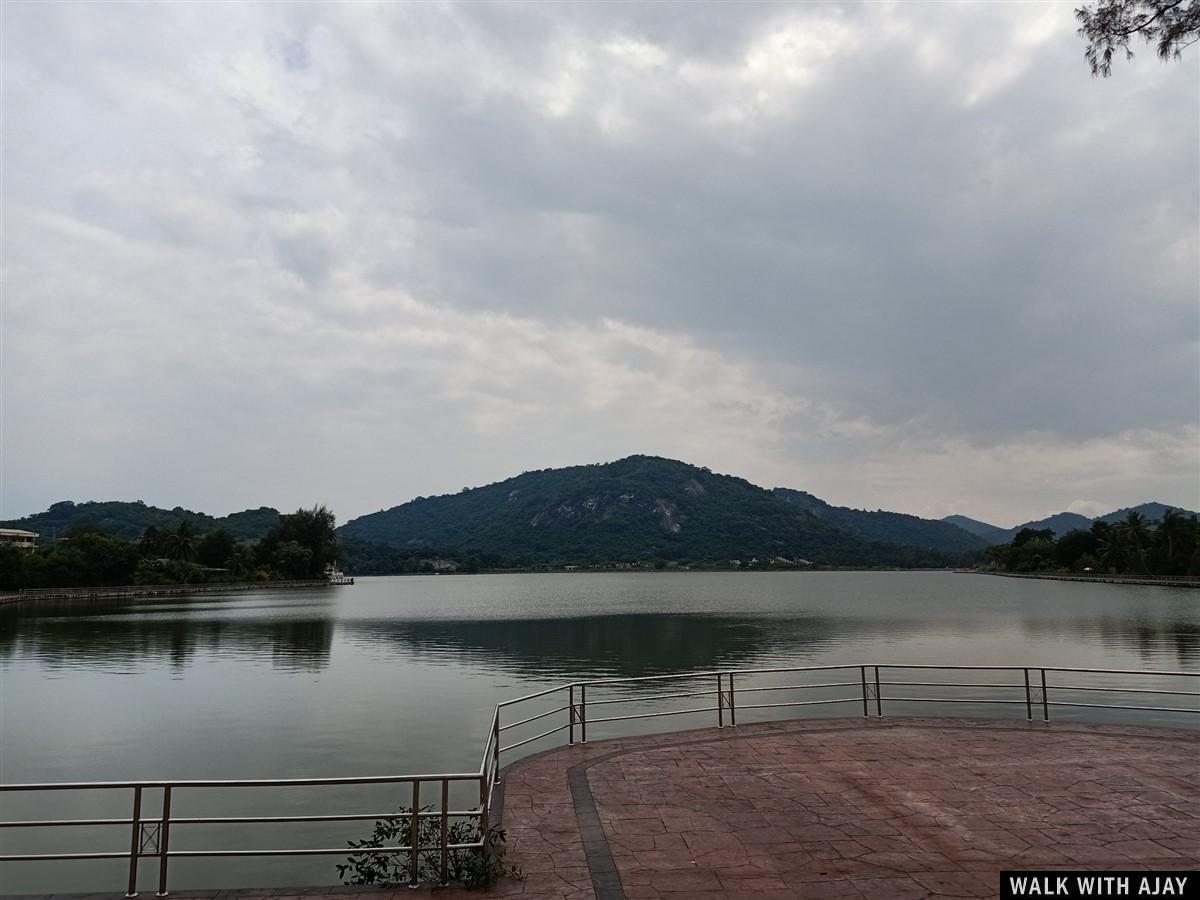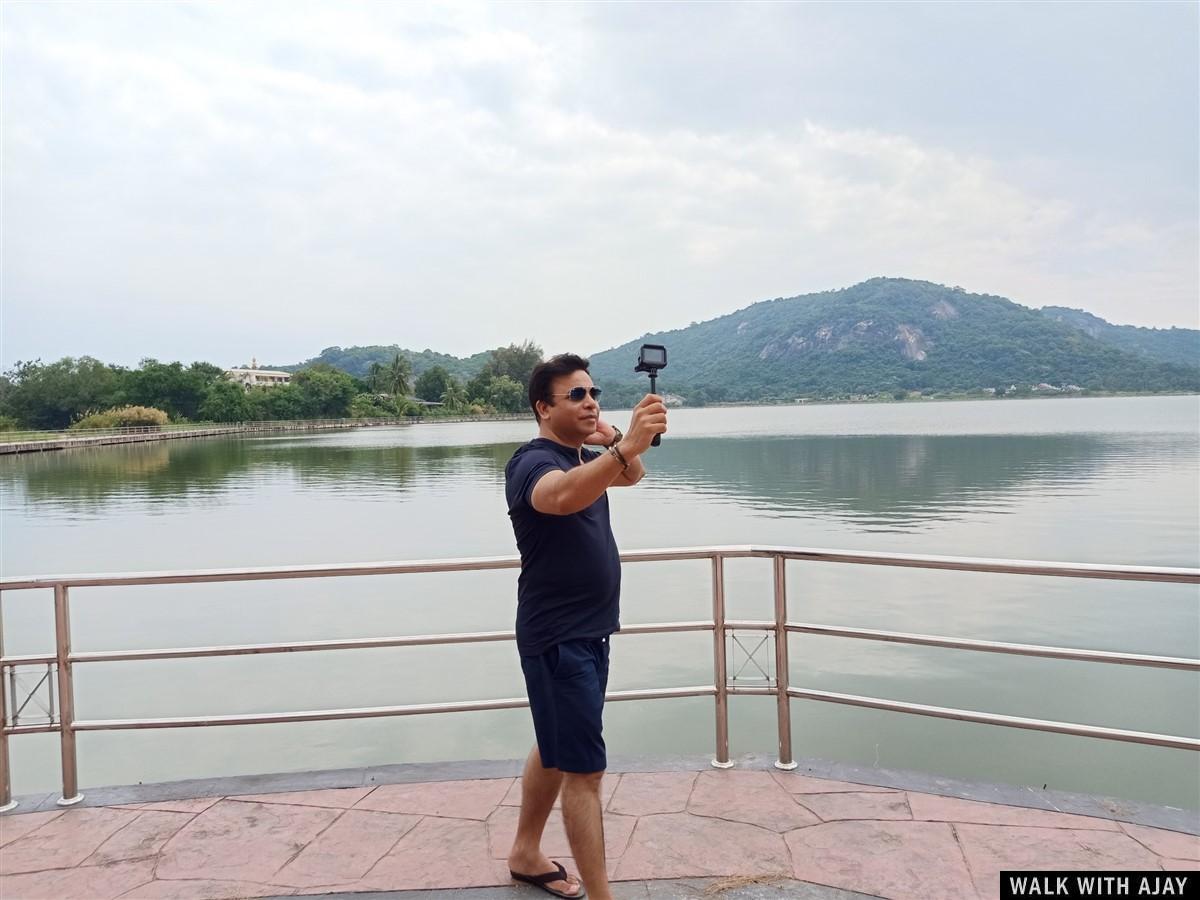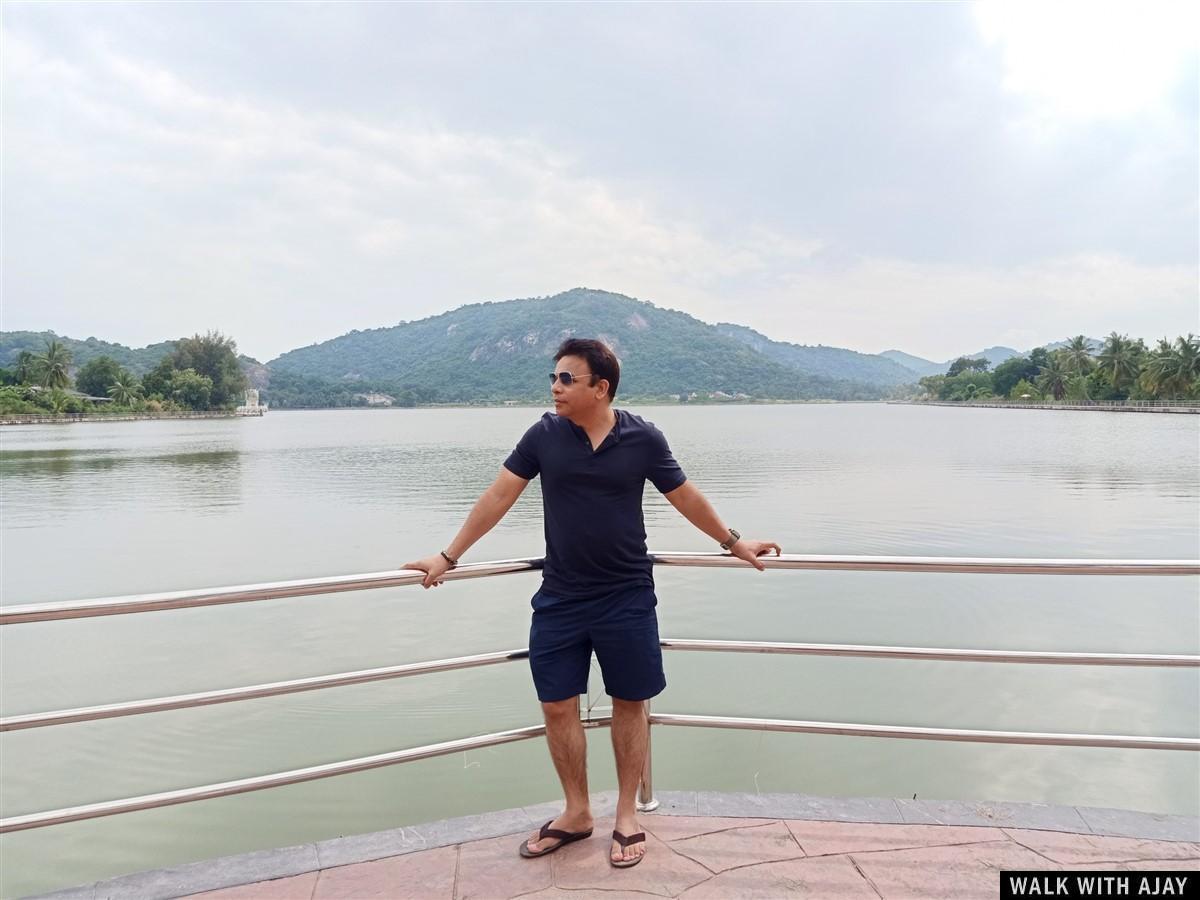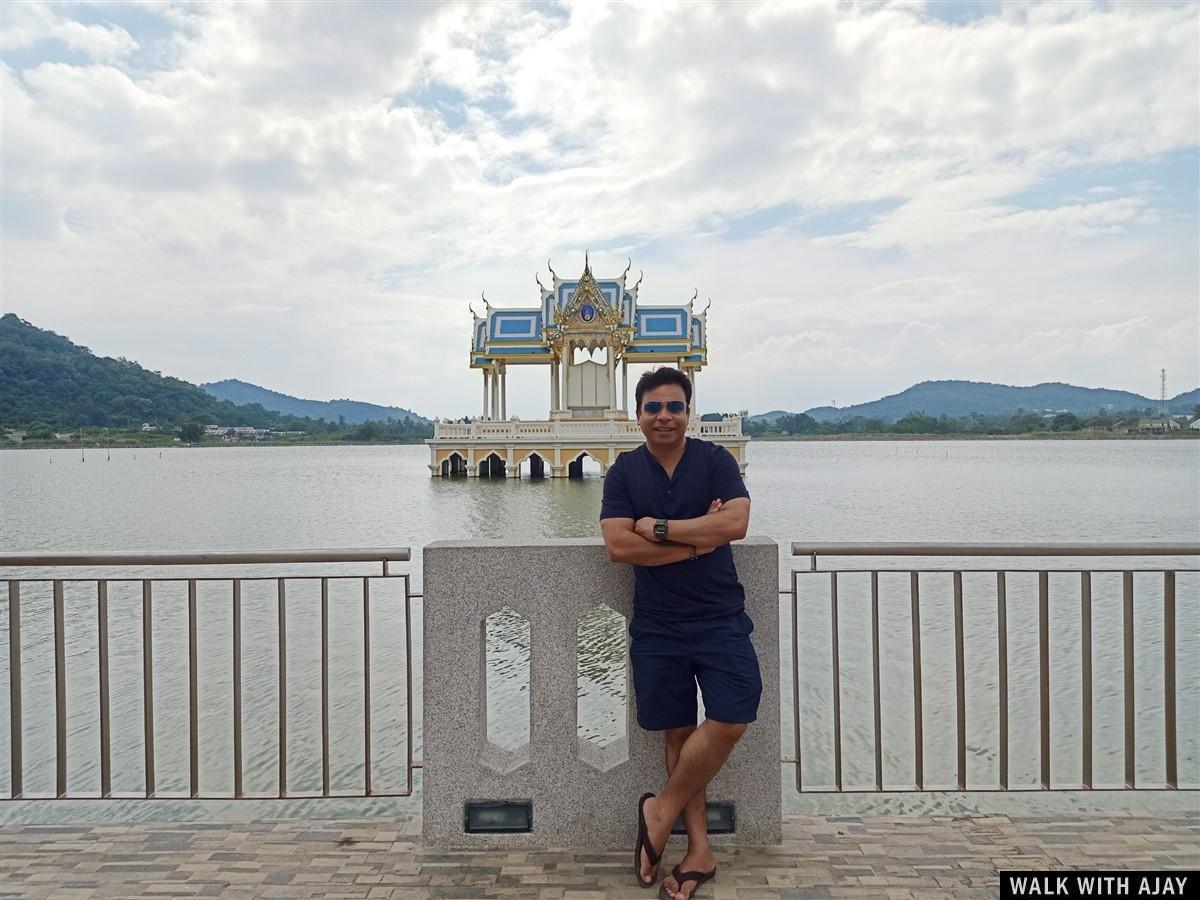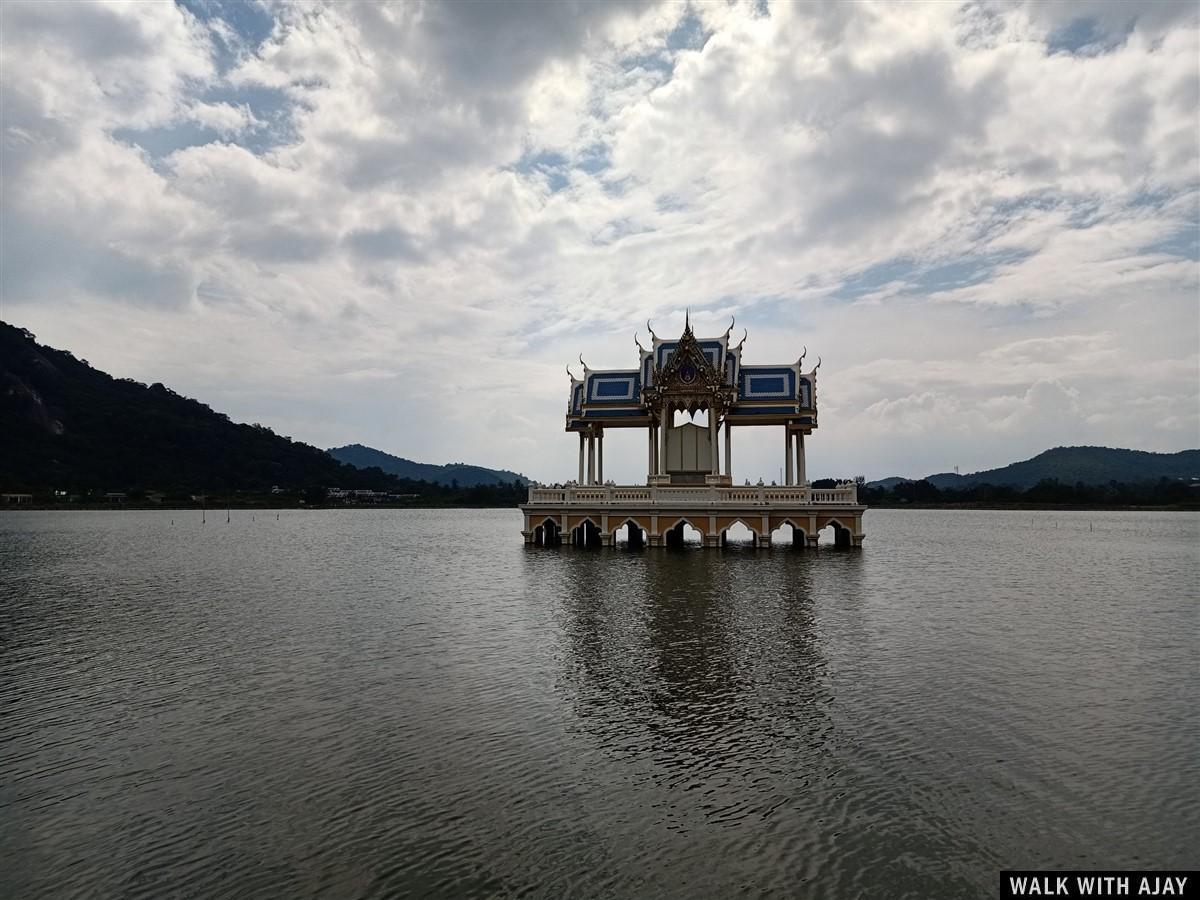 I also had coffee and cake at below Remember Cafe.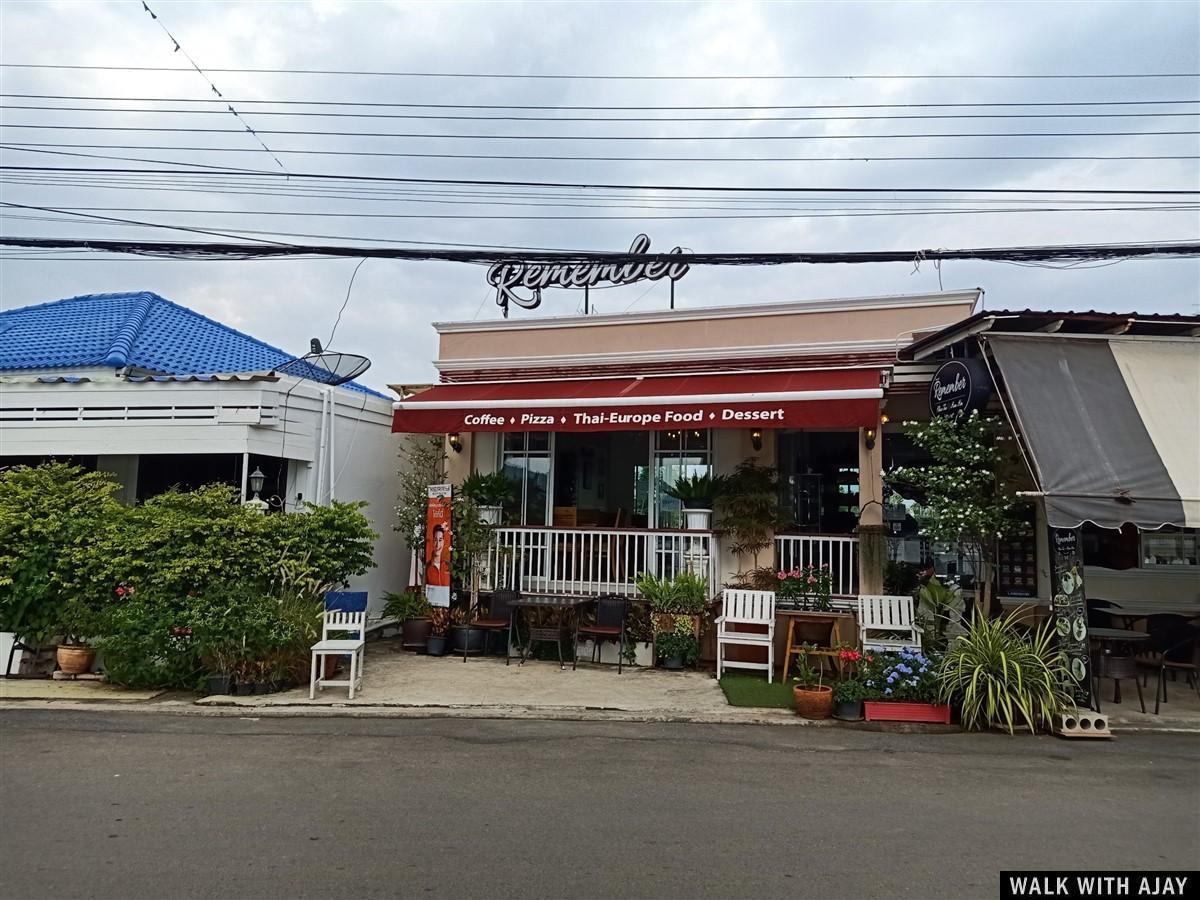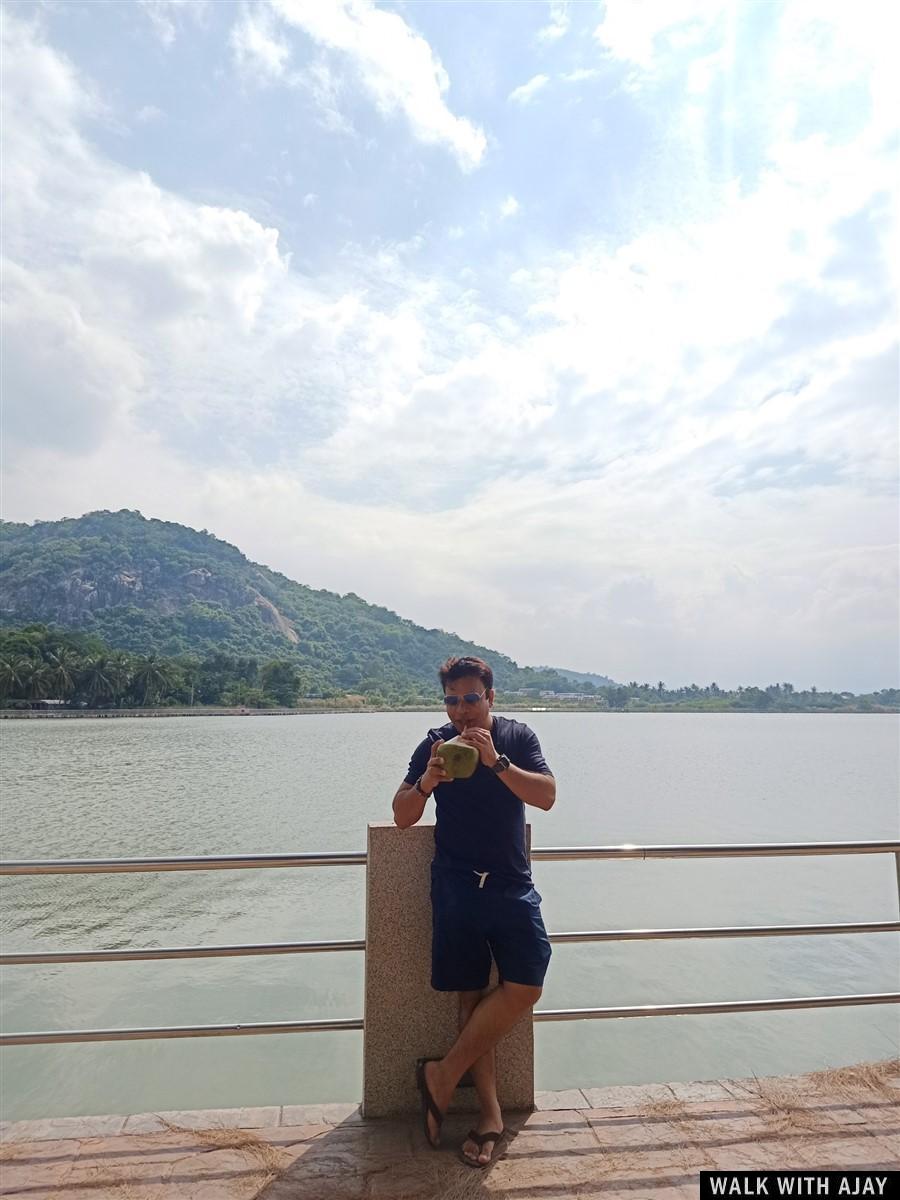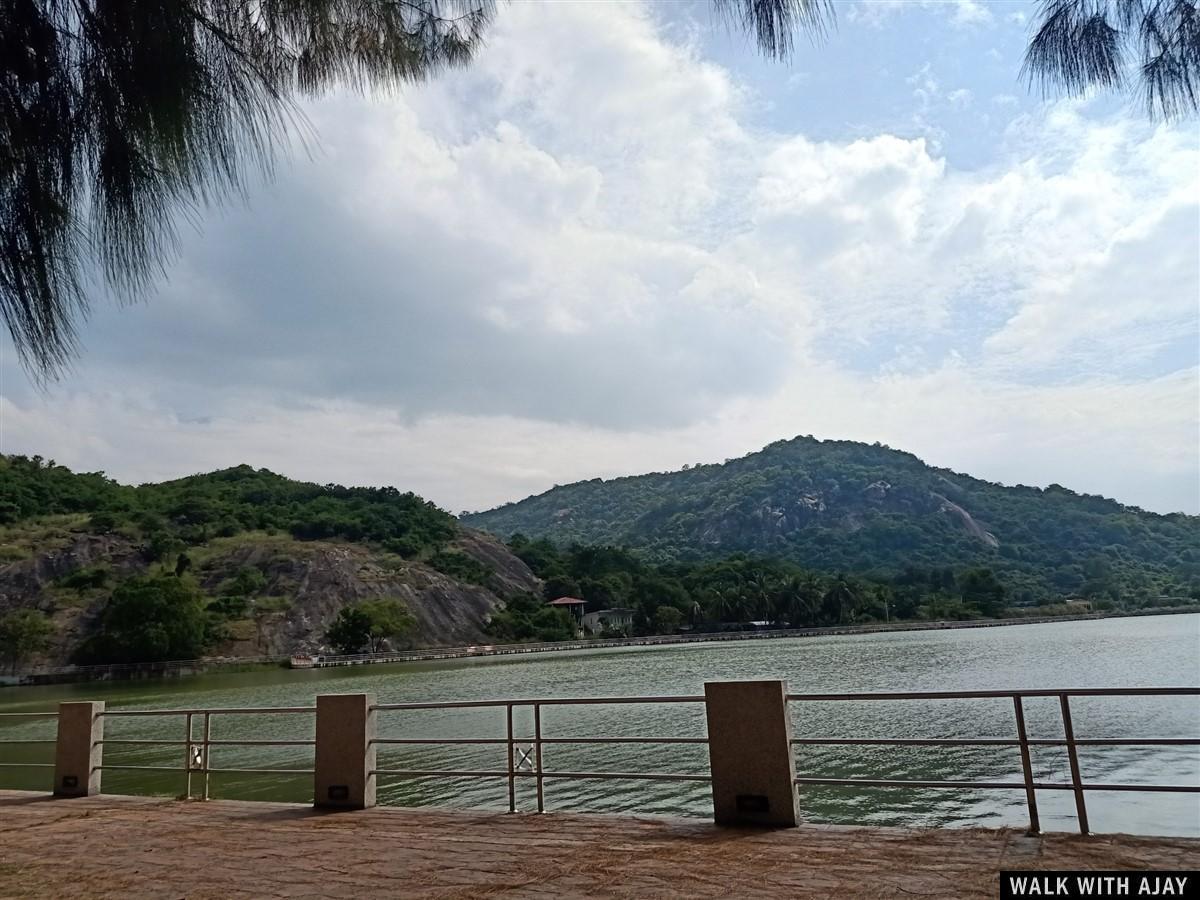 This is the entrance of Tham Khao Tao Temple. You must check-0ut my video.
Wat Tham Khao Tao is another popular tourist spot as it is very calm and beautiful. Lots of dogs were on entrance, this temple is just a corner of the beach. You will feel relax with the breeze.  Just found any corner and sit or lay down and imagine where you are 🙂
Then further walk around templet toward big buddha, this will need a little bit means 5 minutes hike and you will find a beautiful view from the top point.
I think this place is good for meditation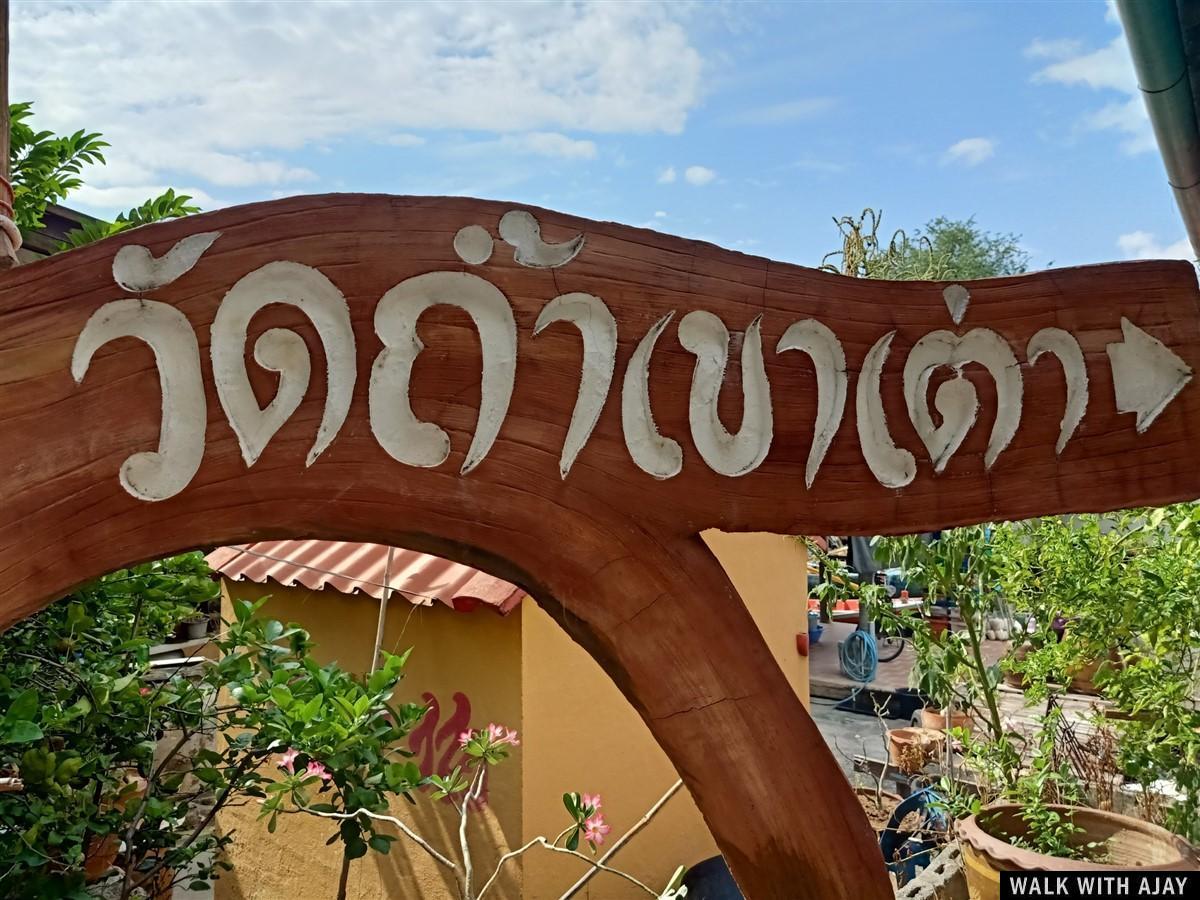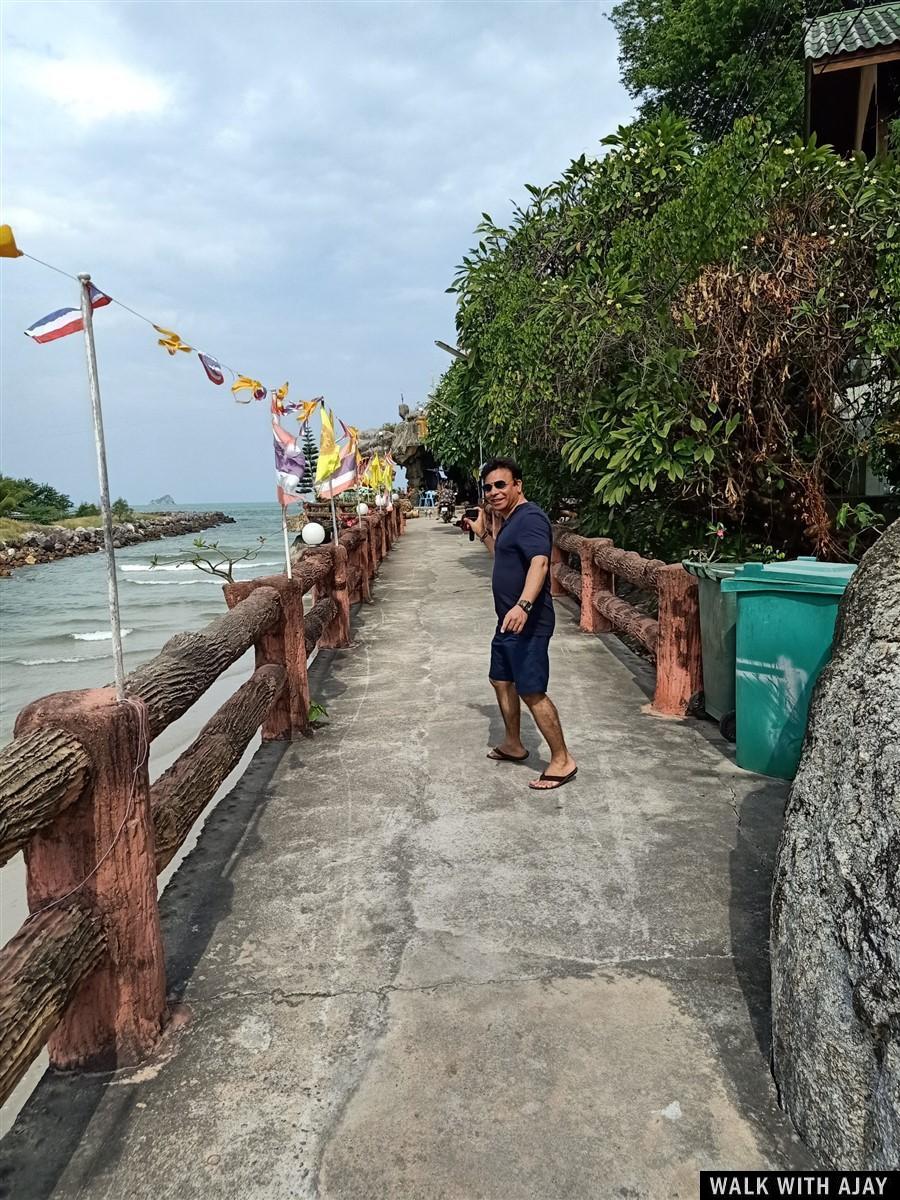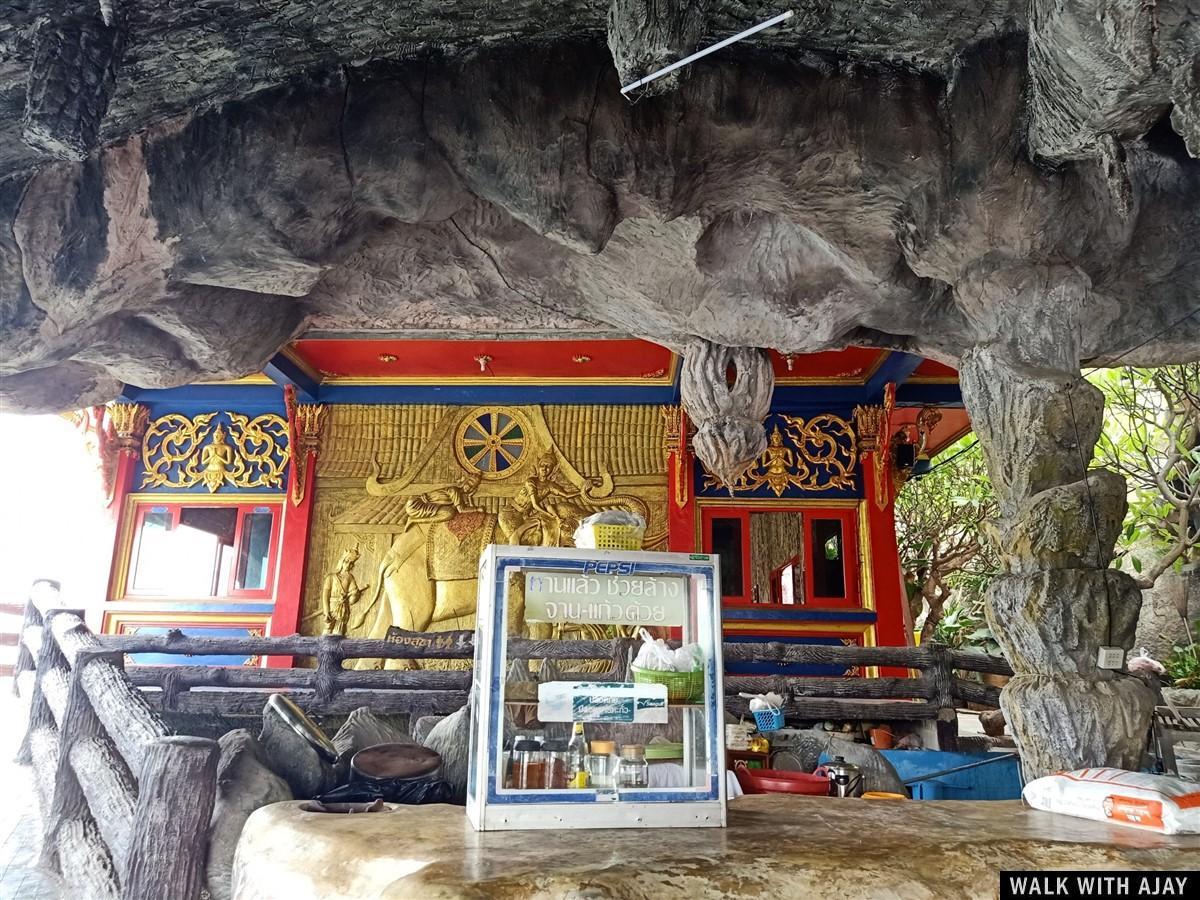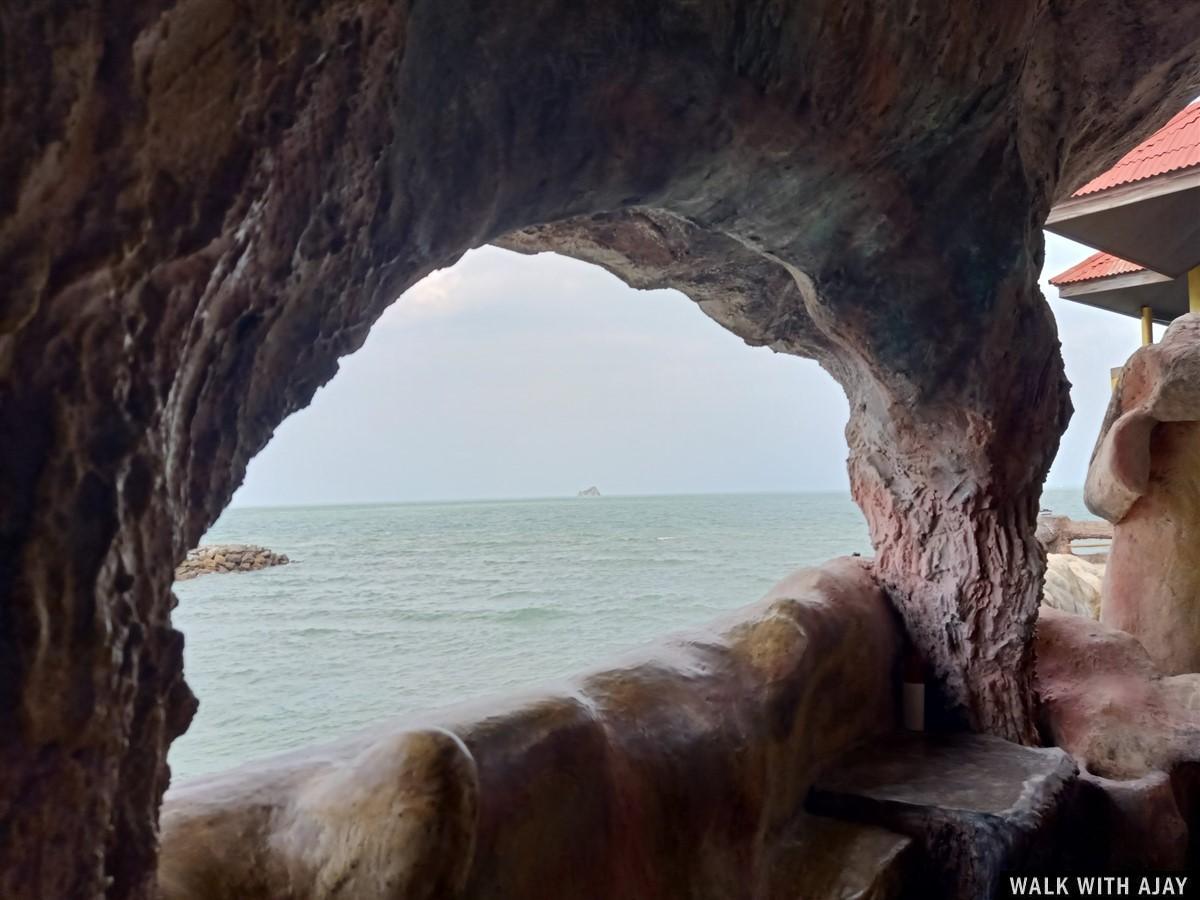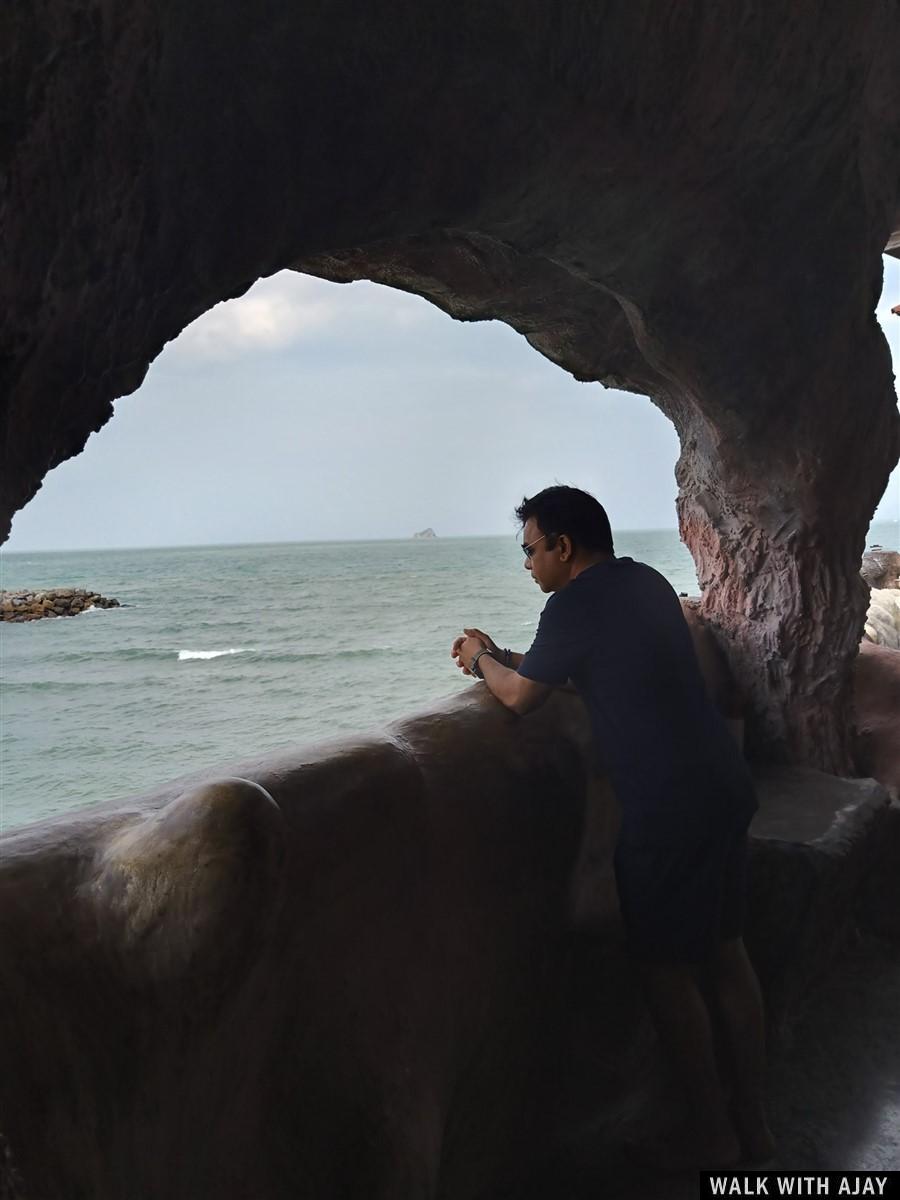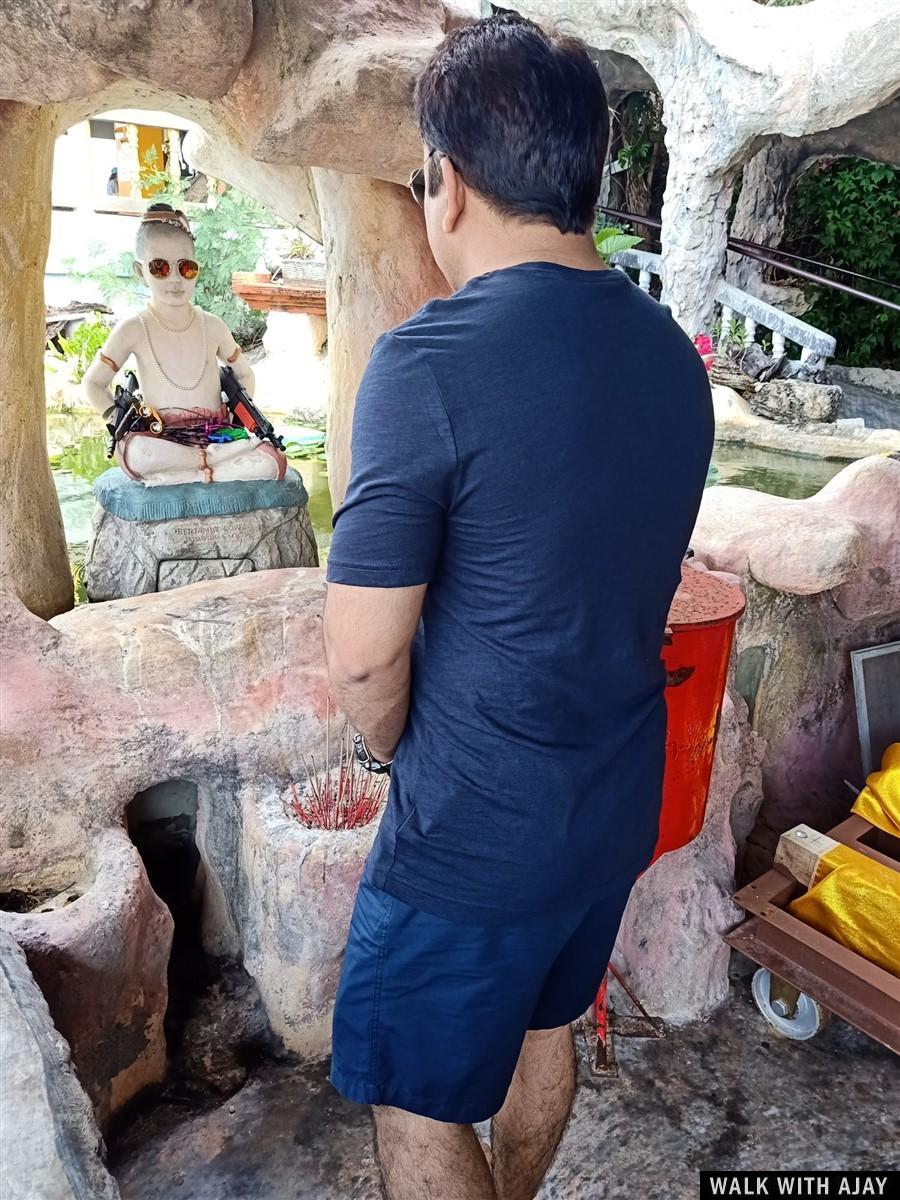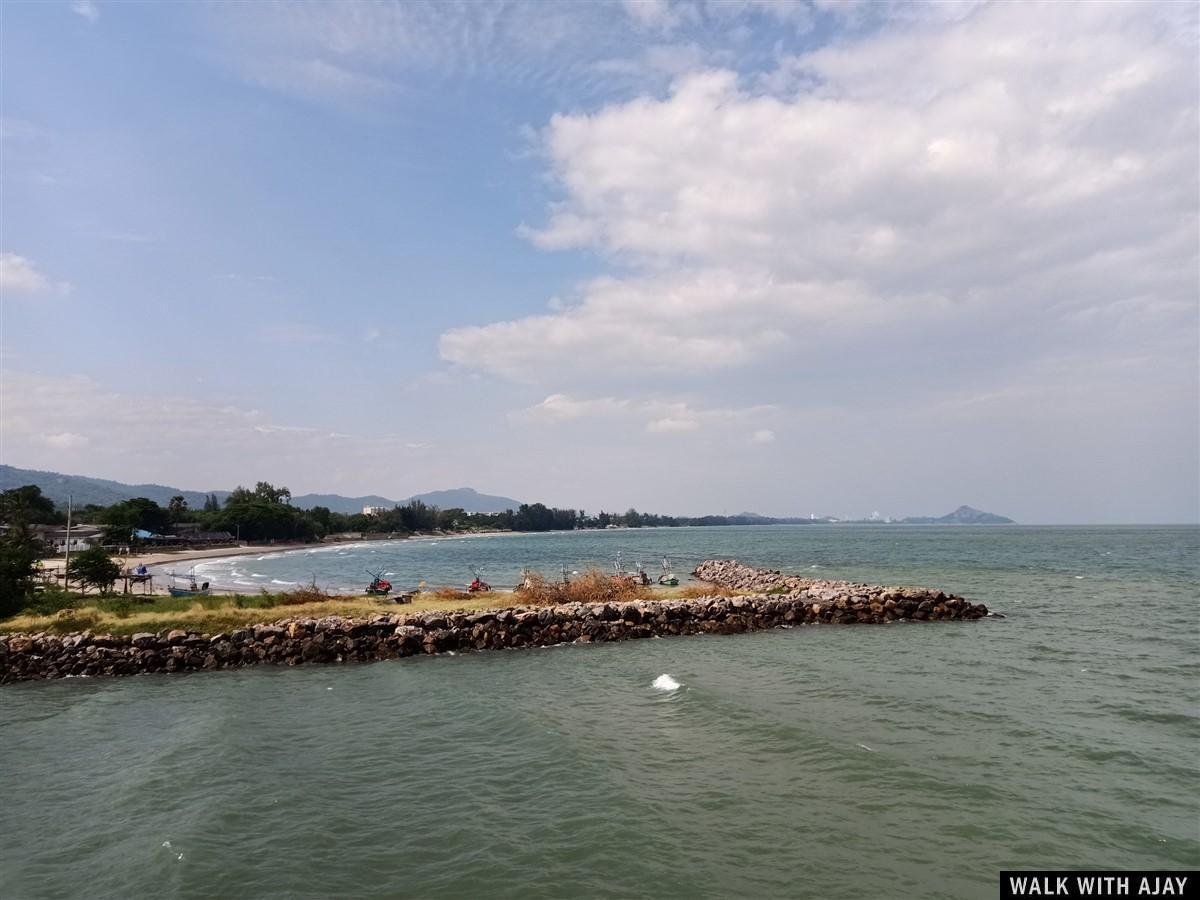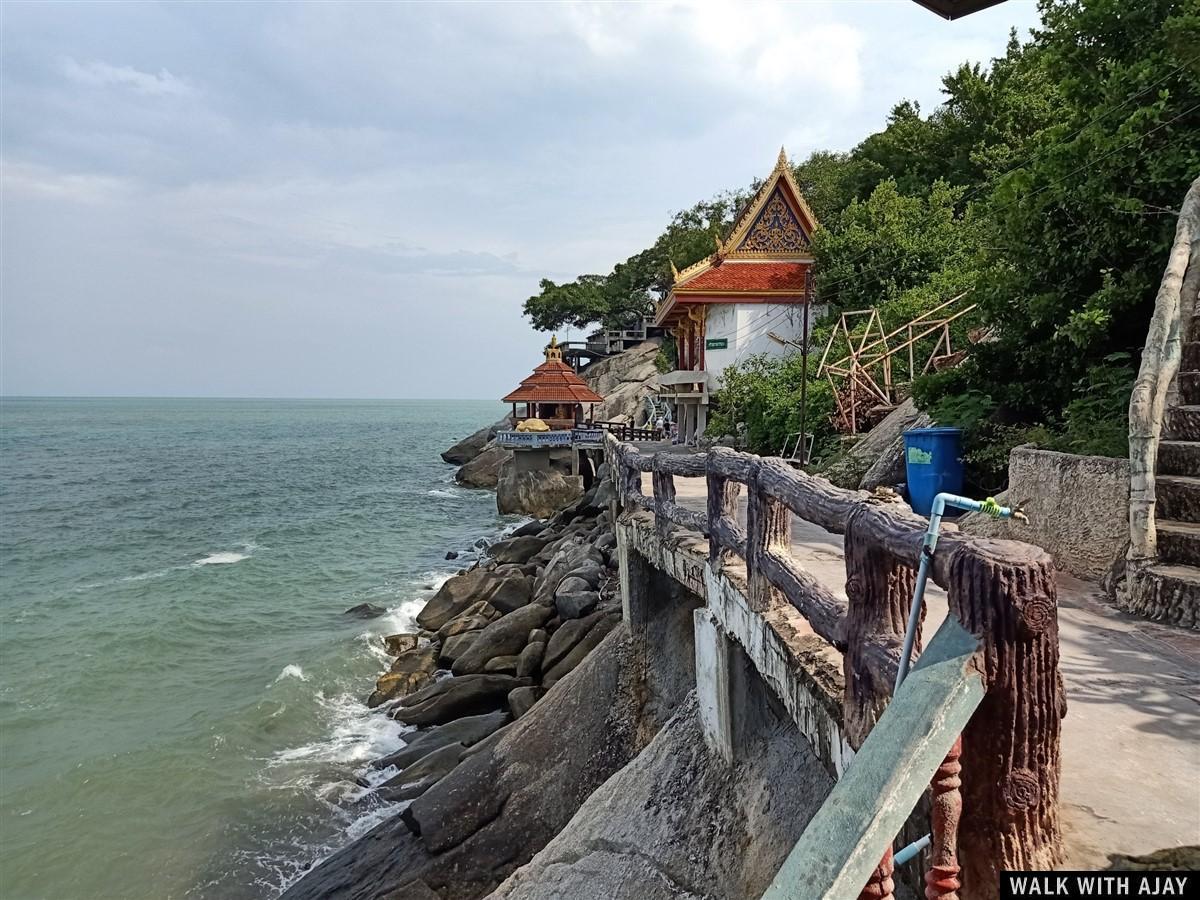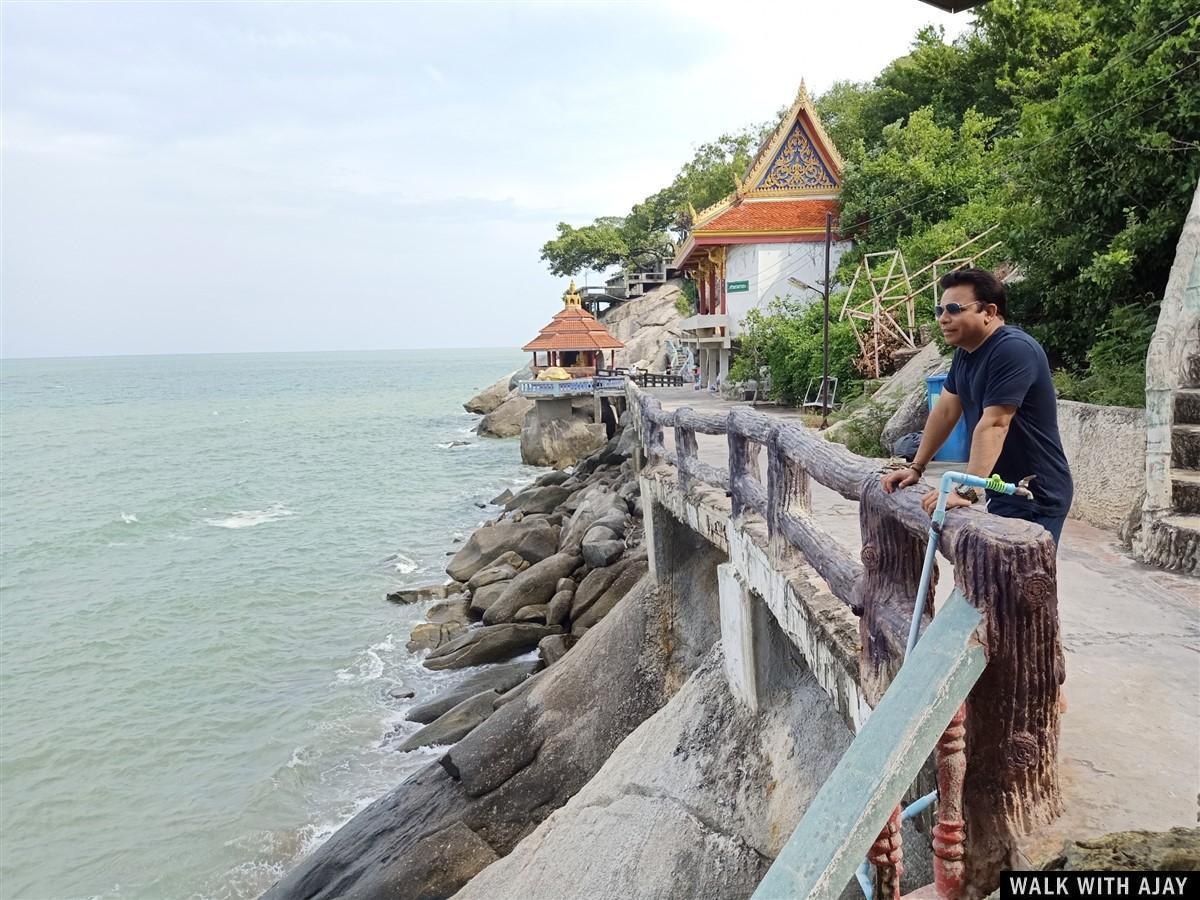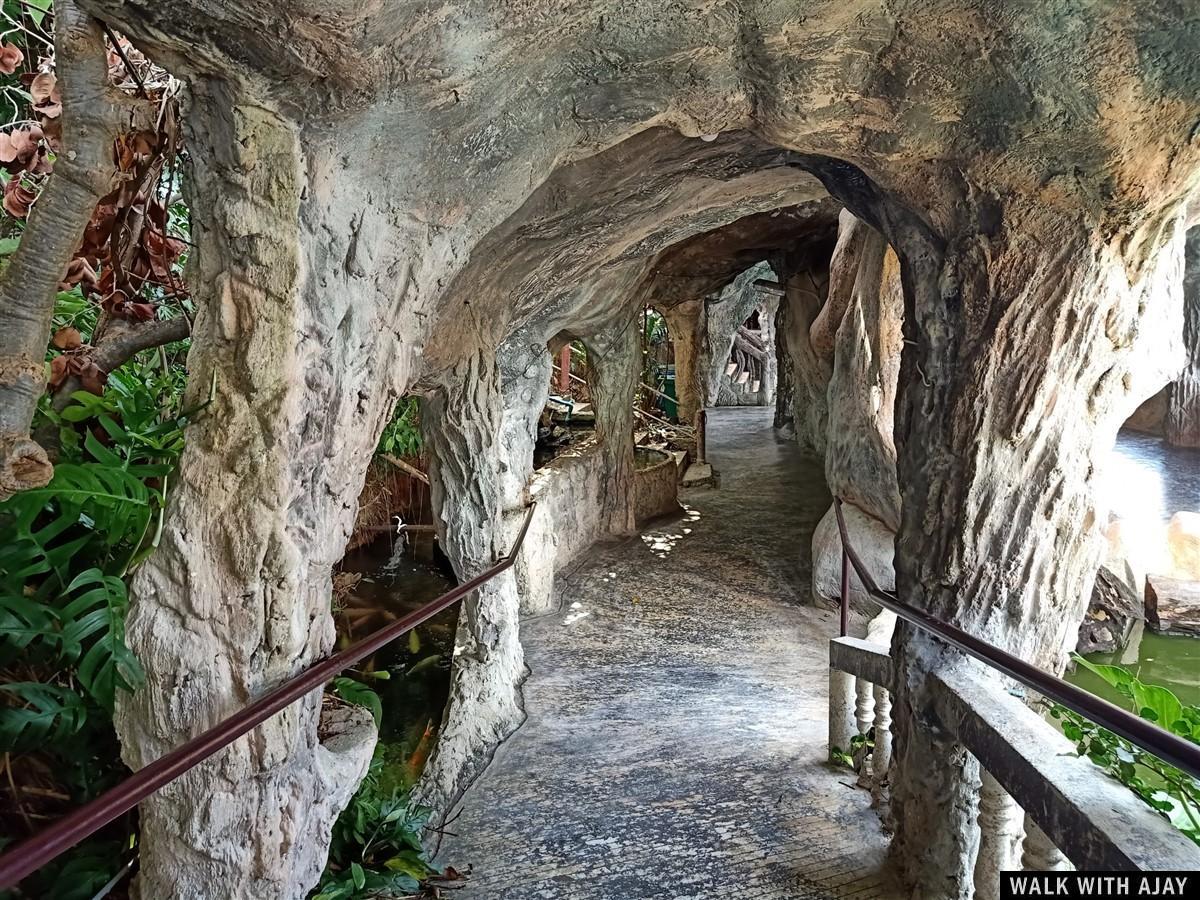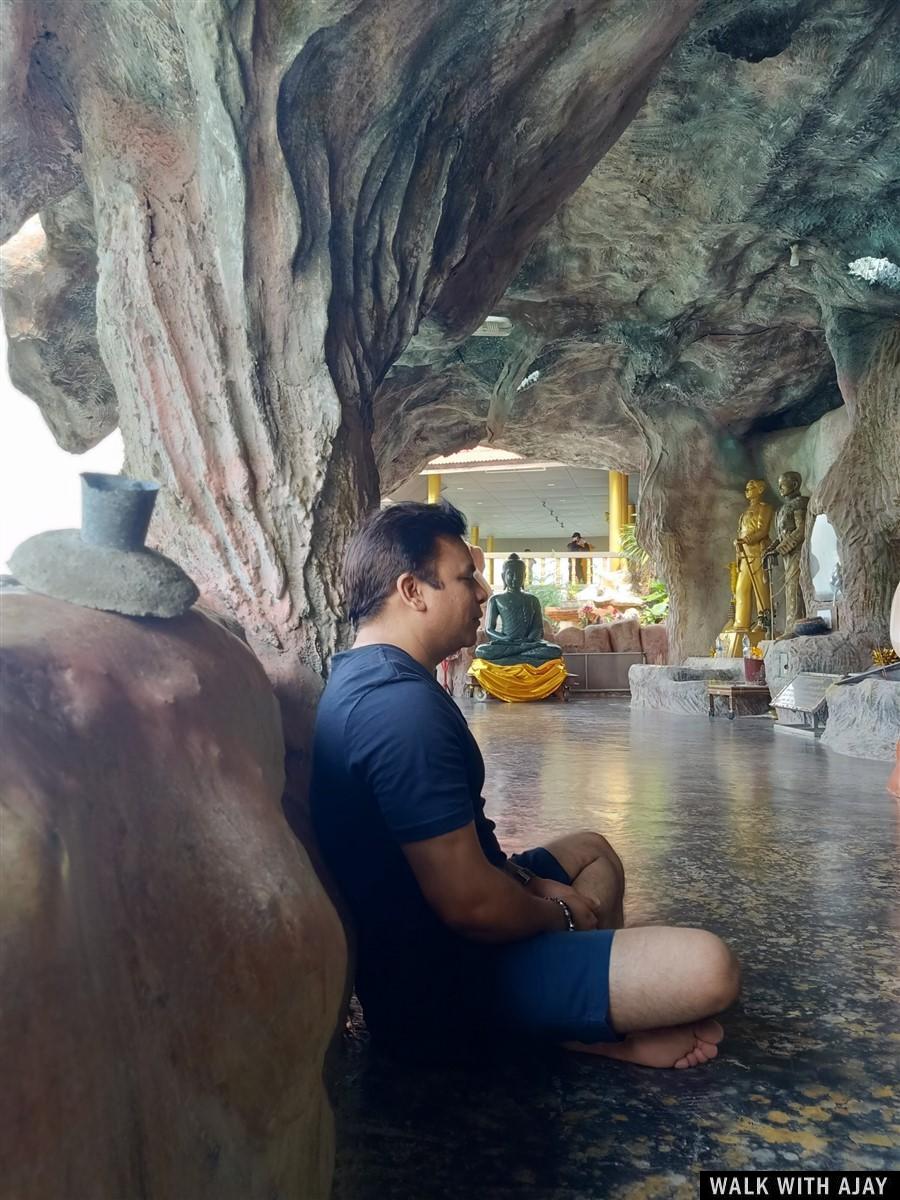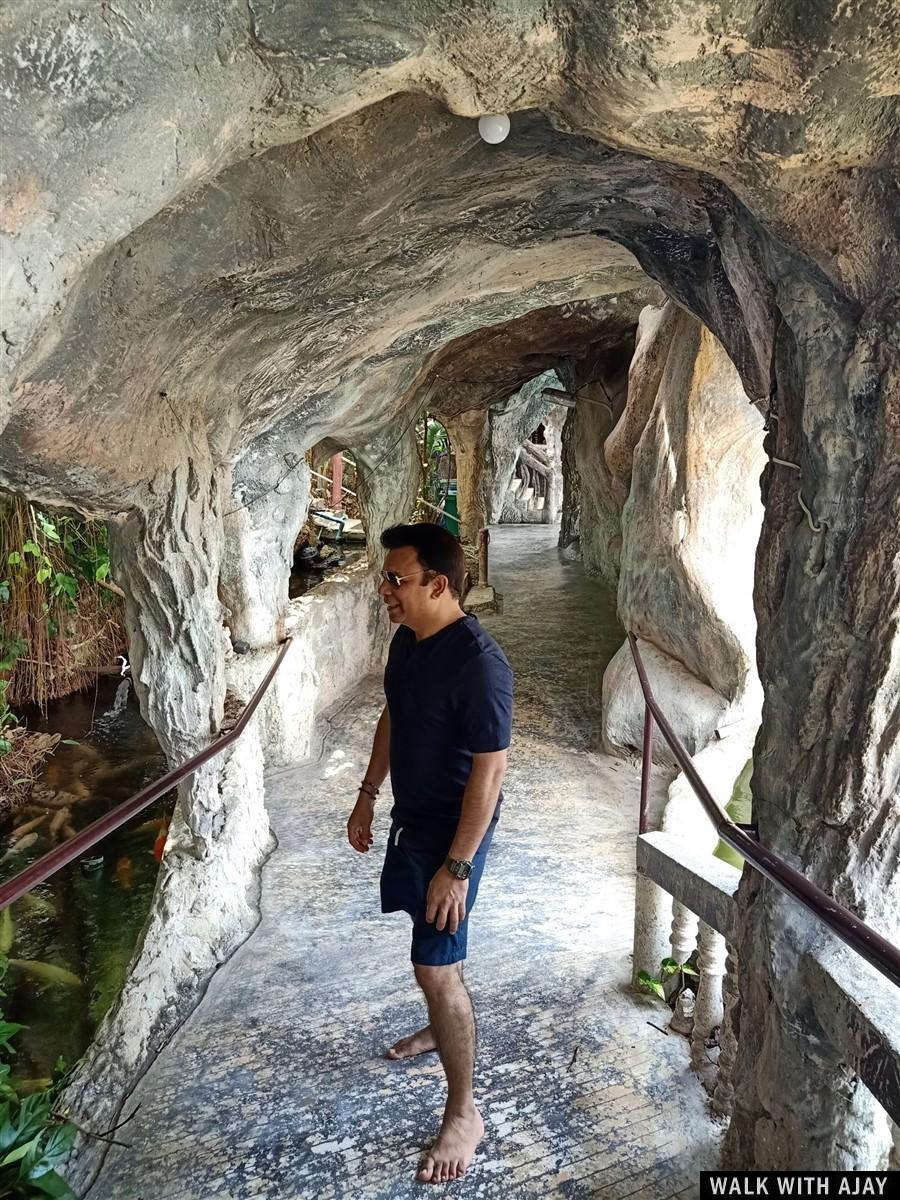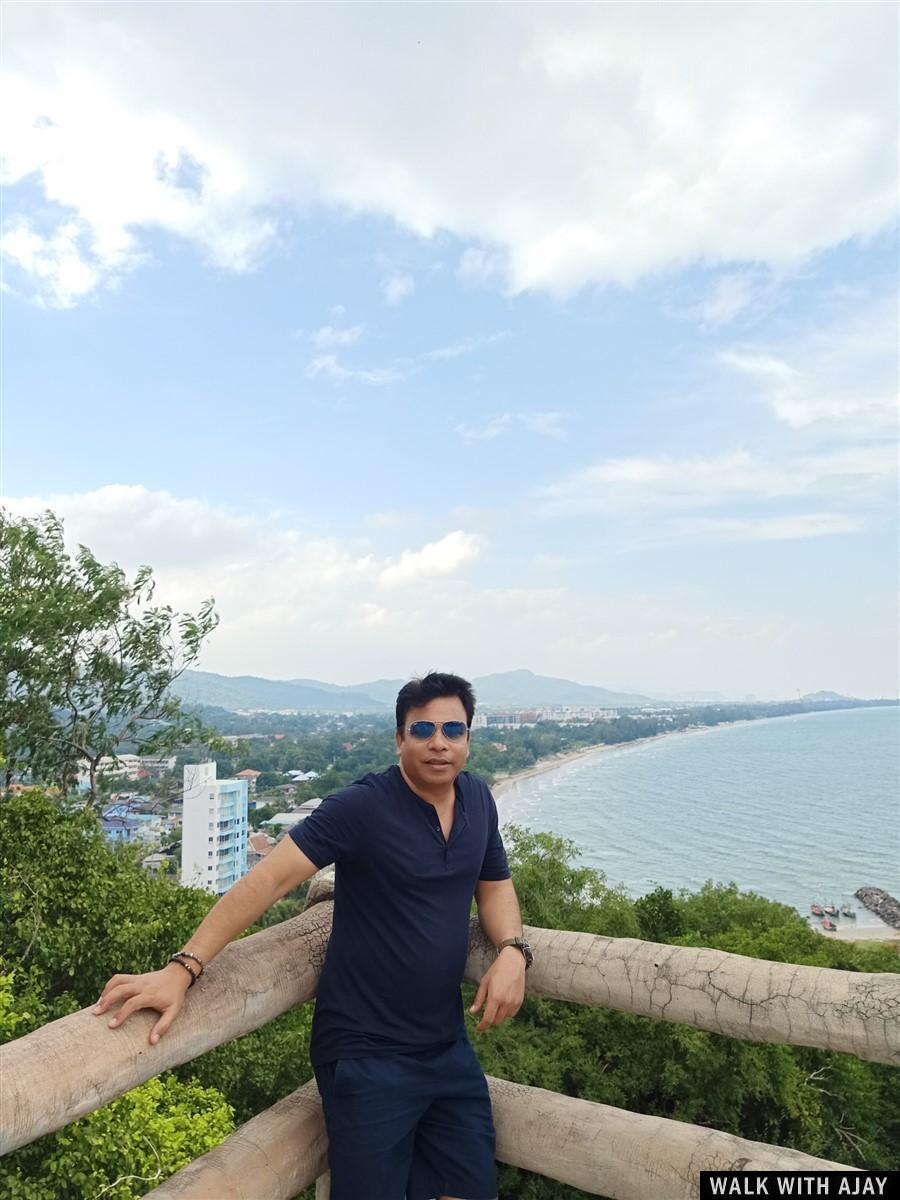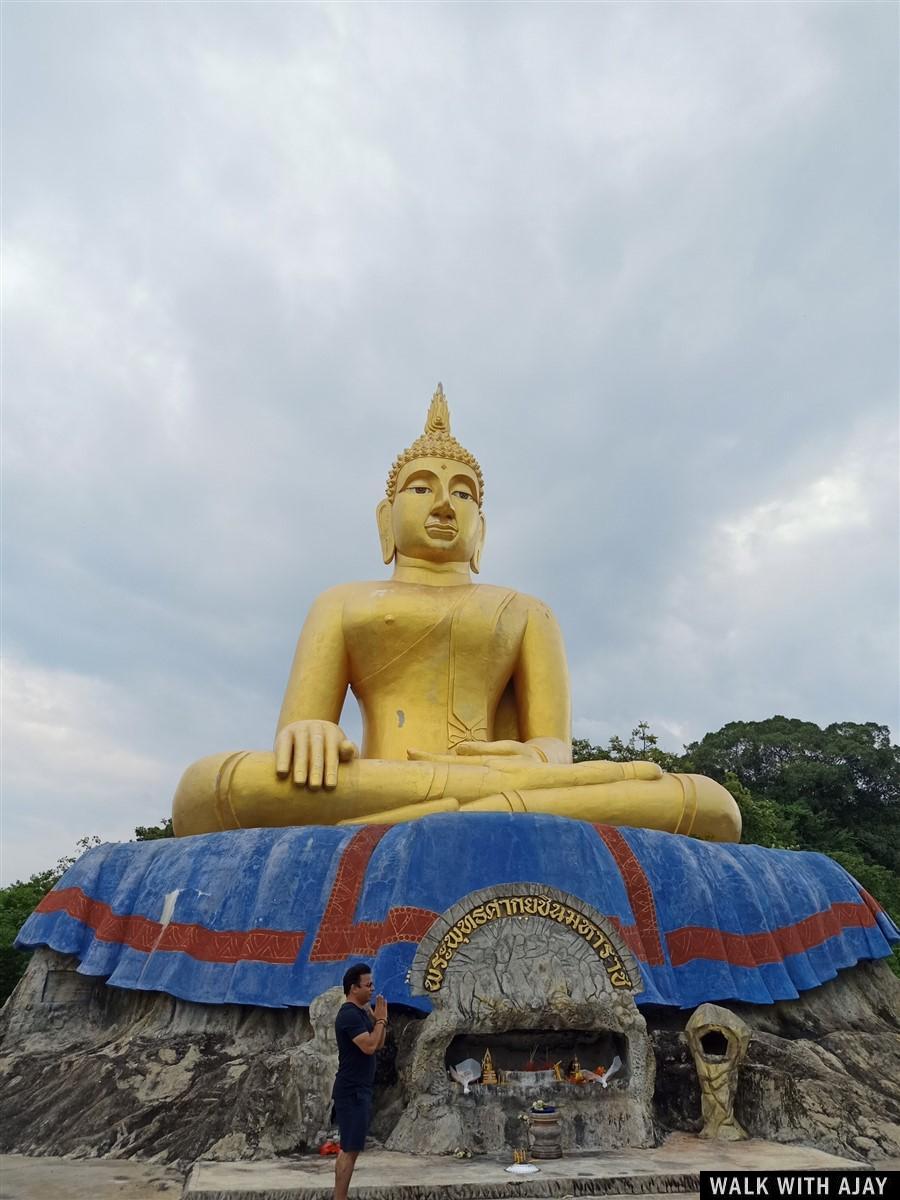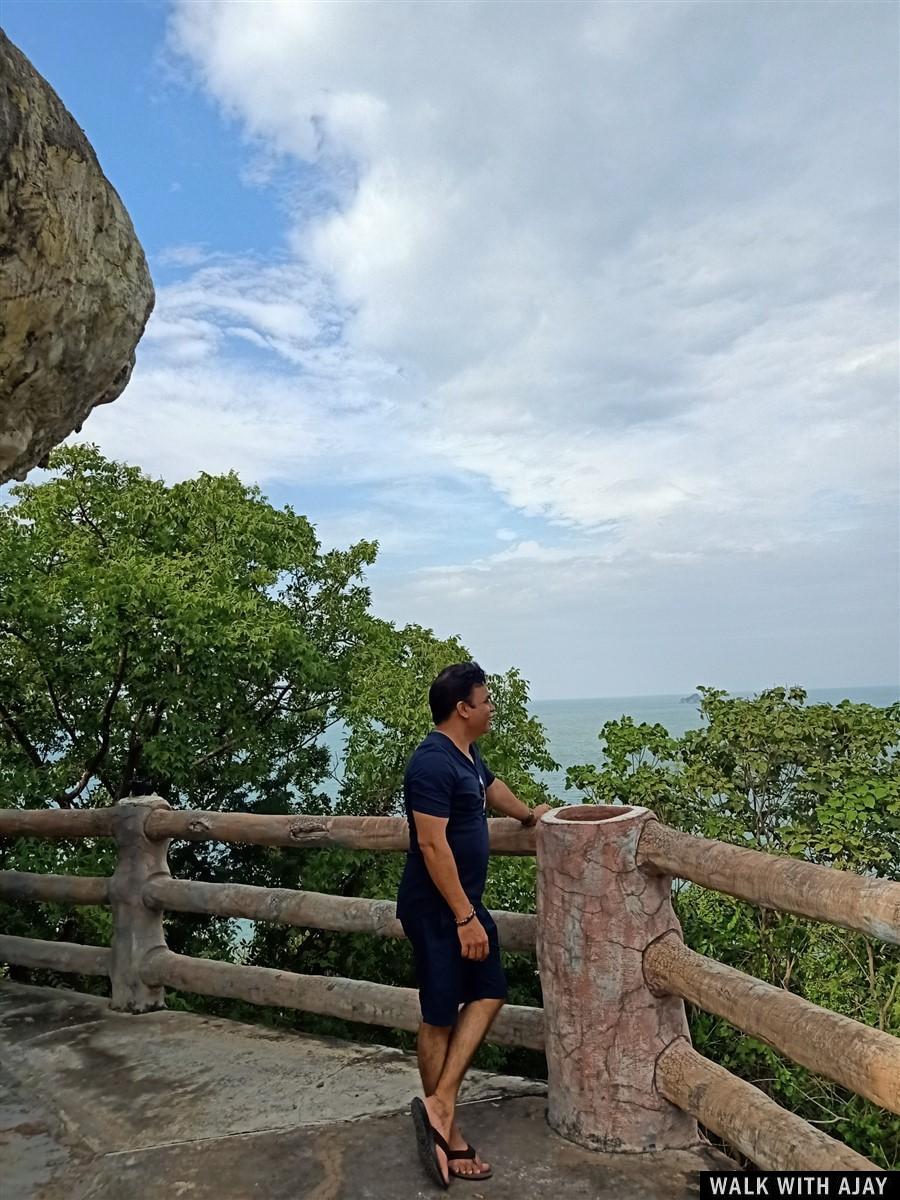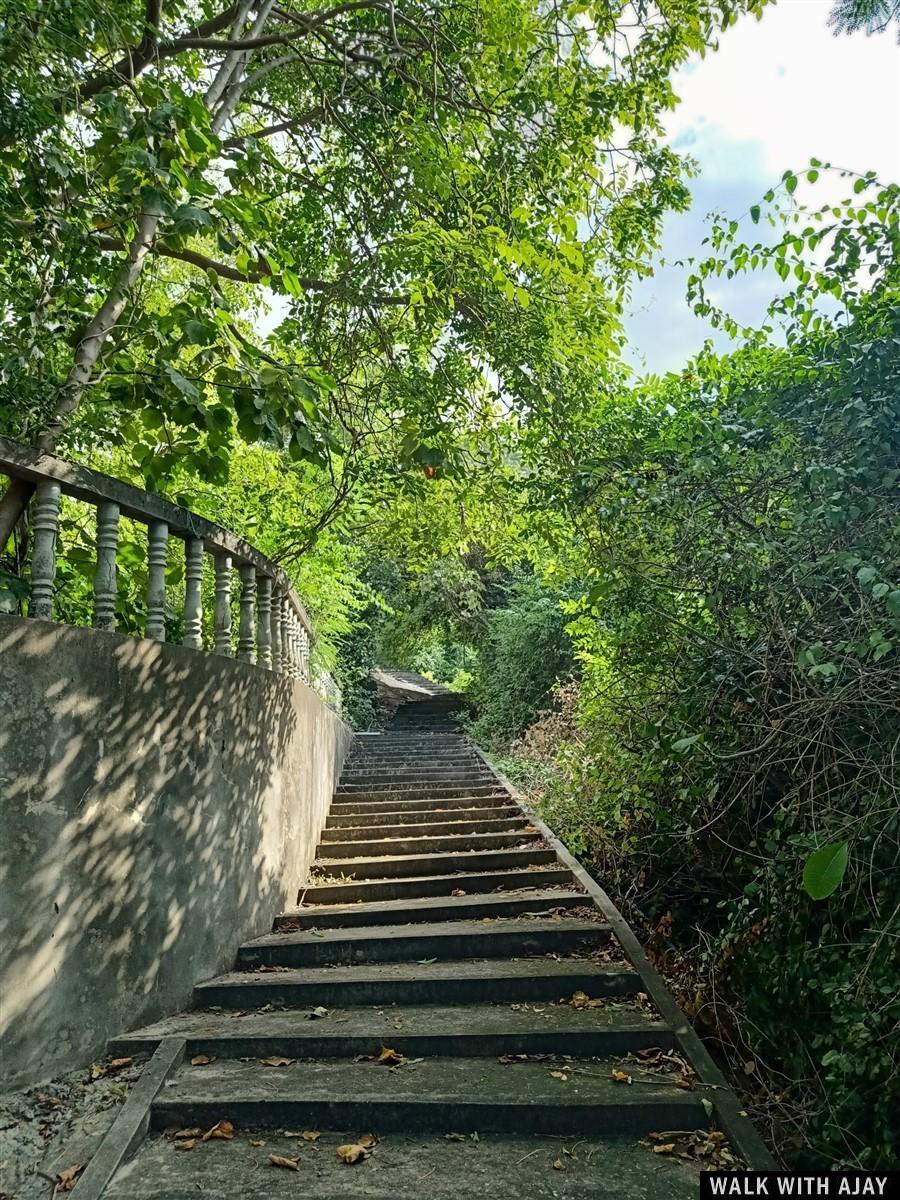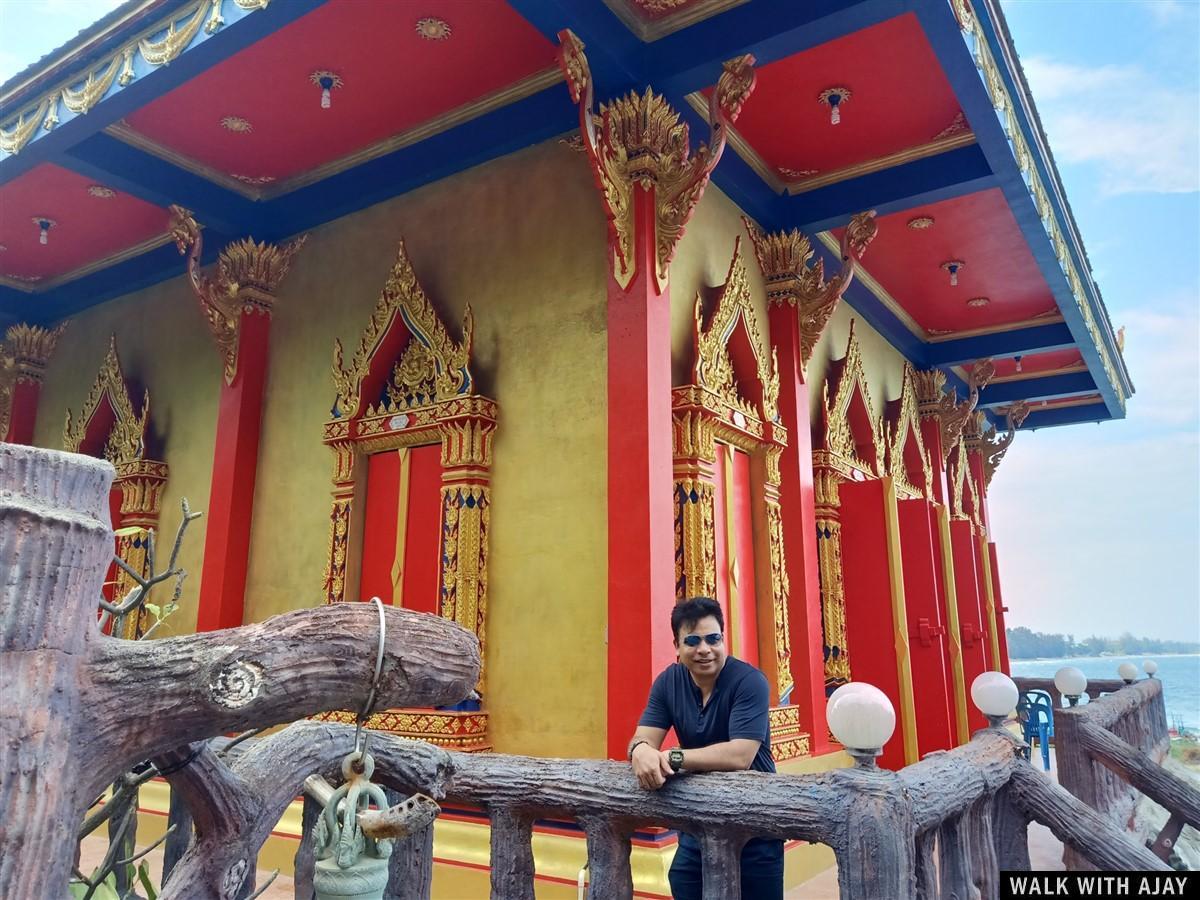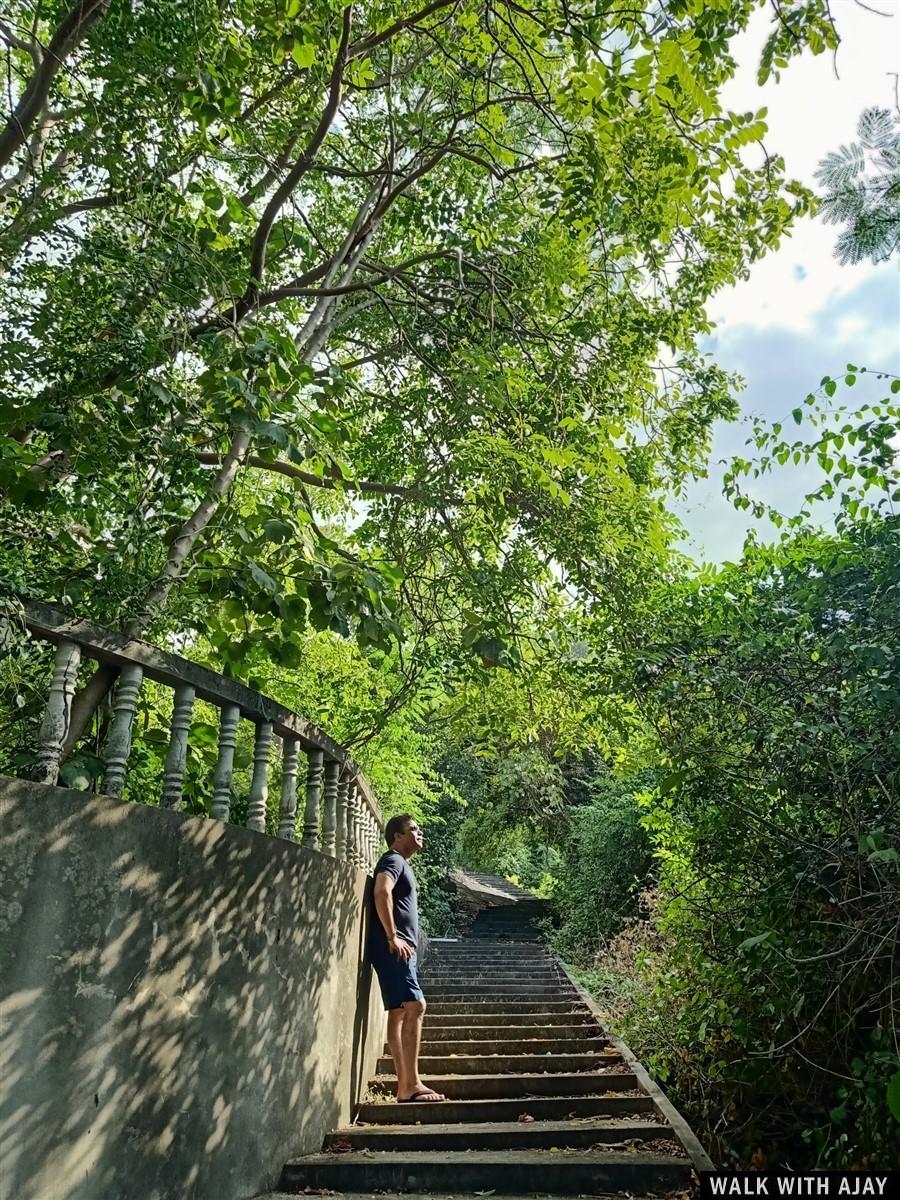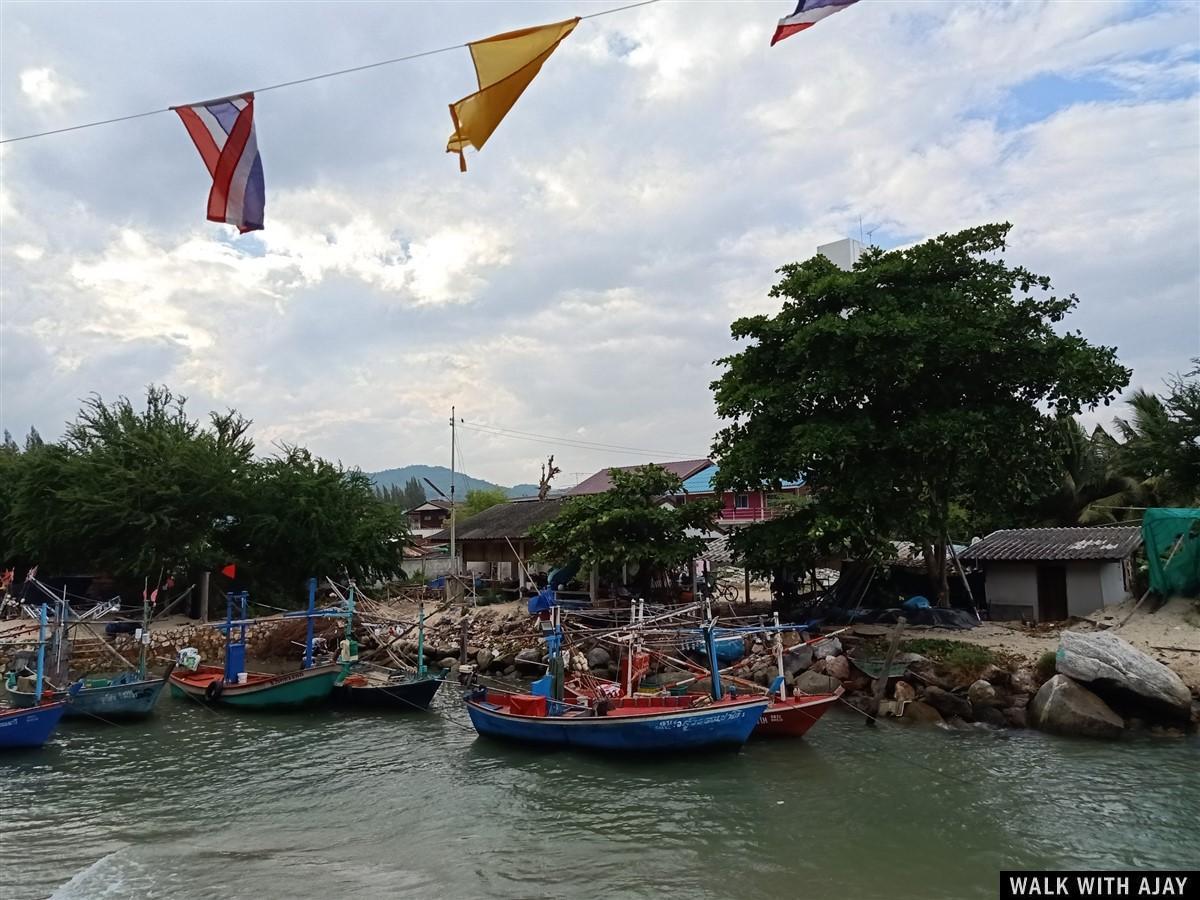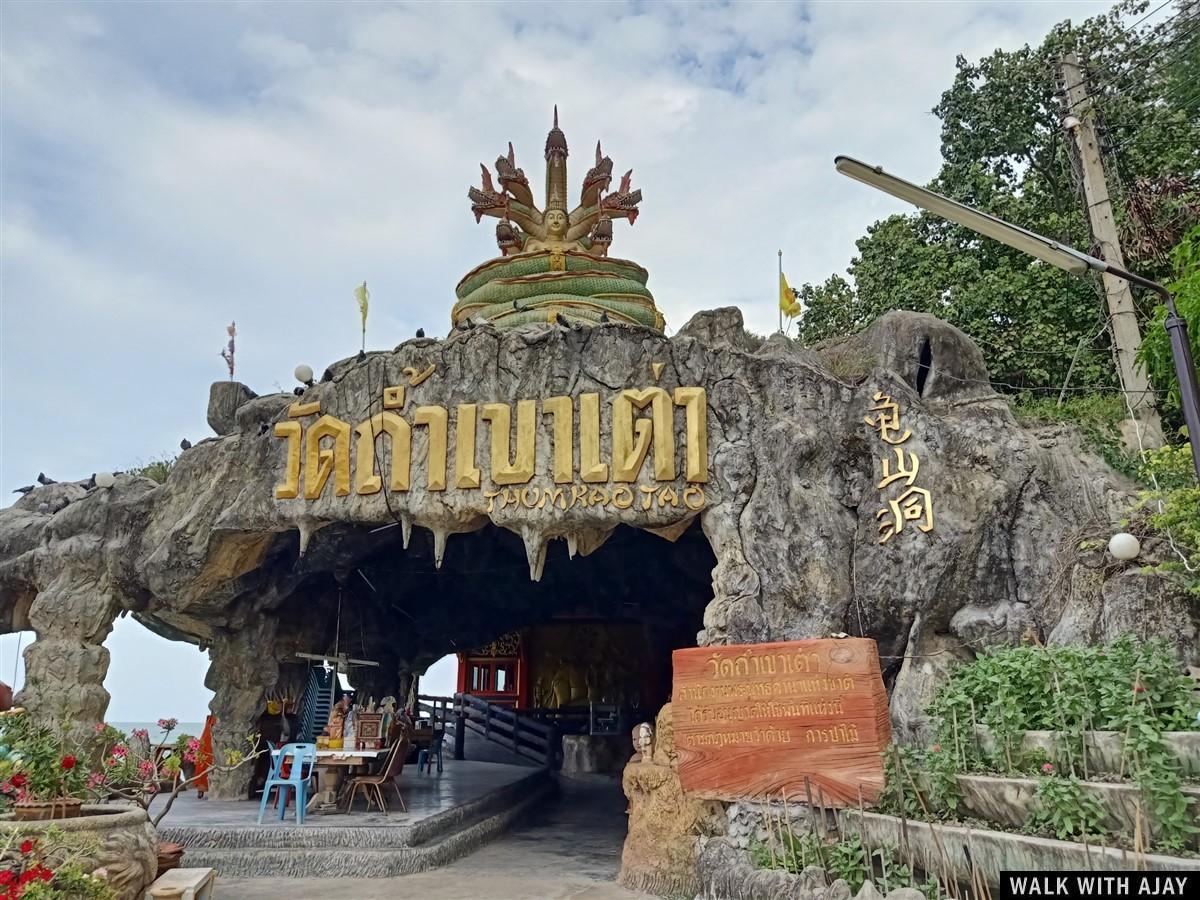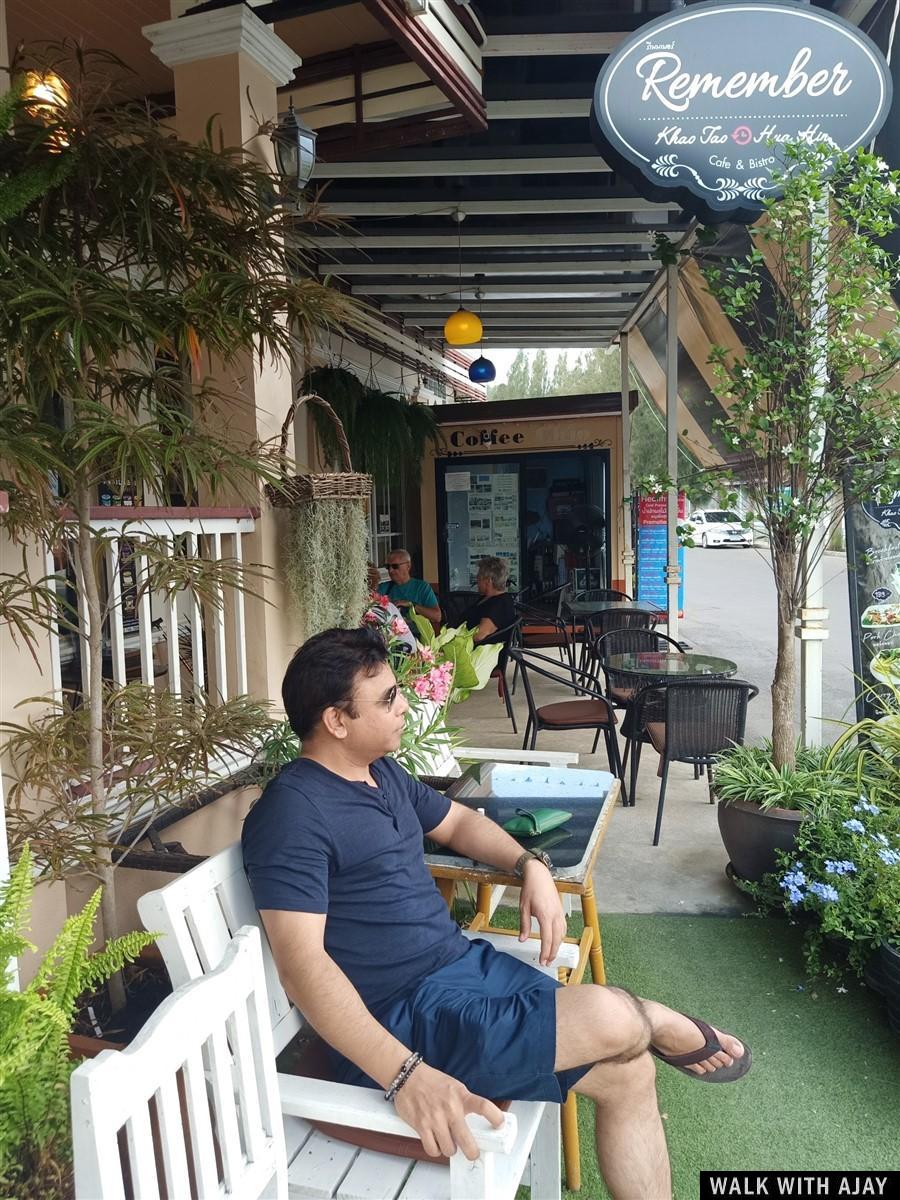 After having coffee and cake at Remember cafe, we headed to Pranburi Old Market. Which is 14 KM from this place, means by motorbike around 45 minutes.