3rd January 2020
I Visited Prenn waterfall outside Dalat City. This was my last day in Dalat and meet Mr. David, Robins Villa Owner.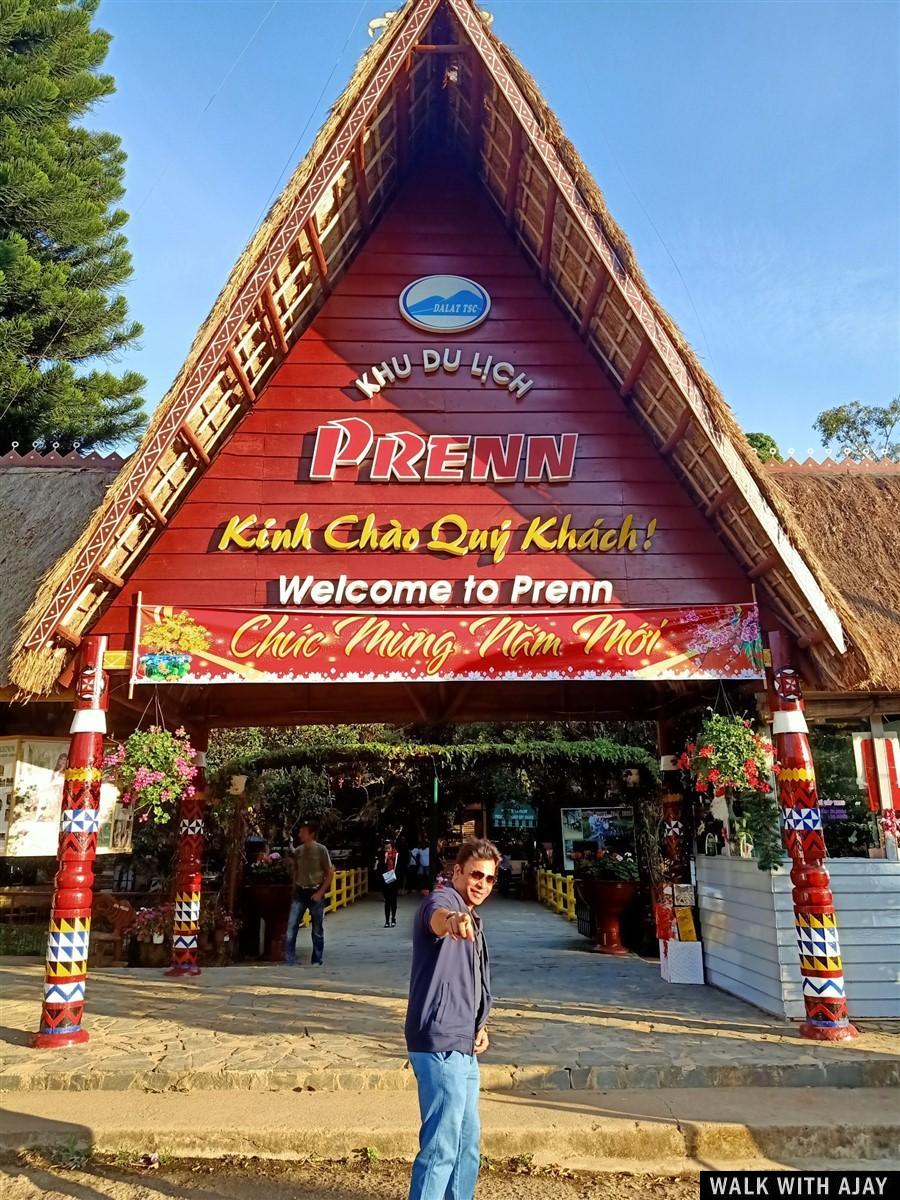 Watch My Video
Walking in Prenn Waterfall, Dalat
Prenn waterfall is located at the foot of Prenn Pass which is 10 km far from Dalat city. Prenn waterfall is the gateway to Dalat. In the old-time, there was a village of Prenn up the stream, so the waterfall bears the name Prenn. It has a height of 9m, and the width of 20m and it lies on the stream of Prenn. From its height, the water flows down over a cliff of basalt rock creating a white curtain of water like the hair of a fairy.