18th April 2019 / We went around Jodhpur to see Umed Bhawan and city sightseeing. Captured some images. Then afternoon we traveled to our next destination "Mount Abu".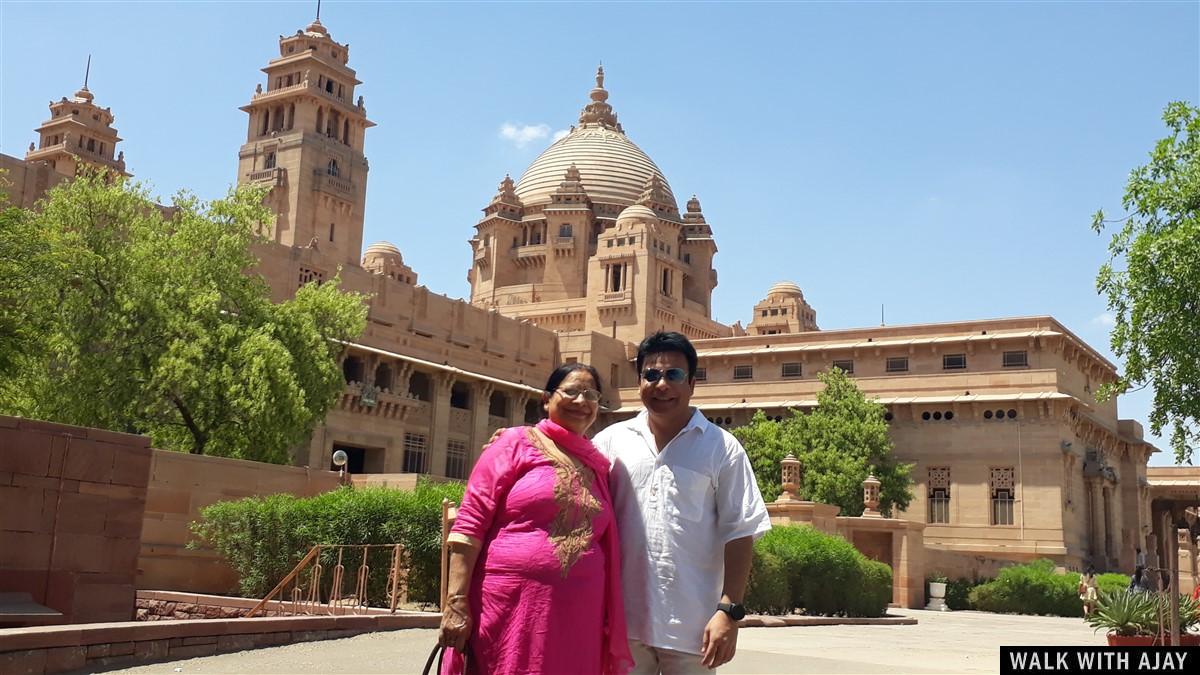 My Walking Story: Umaid Bhawan Palace
This was the day fourth next day after the marriage, I ask my friend to bring his vehicle so that we can proceed with our planned trip along with my mother. He told me that by the afternoon he will be present over here. Our plan was to visit Mount Abu first, so first I did my breakfast in the morning and met all my family members, as during the marriage ceremony no one sleeps because the ceremony goes for the whole night.
In the morning everyone talks about their feelings, emotions, marriage, and so on. I was indulged in that only. Along with the conversation with my family members, I was also waiting for my friend, finally, my friend came at around 1 pm in the afternoon along with his driver. We were ready with our luggage, wasting no more time we proceed towards Mount Abu along with my mother on our trip.
In between we thought that we have enough time, so let's explore Umaid Bhavan, it was on 18th April 2019, we went around Jodhpur to see Umaid Bhawan and city sightseeing. Captured some images. I would like to describe something more about the palace, the Umaid Bhawan Palace is housed exactly beside the royal blue city of jodhpur.it is an architectural marvel, absolutely a structure plus is almost 75 years old. The organization was laid in 1928 and the construction of the palace was completed in 1943 under the leadership of chief architect Vidhya Bhattacharya including Sir S.S. Jacob. The construction of the palace was done under this aegis H.V. Lanchester. The foundation ground was smashed by maharaja Umaid Singh himself upon whom the palace is named after all.
One thing I would like to suggest is that to save oneself from the scorching heat of Rajasthan, one can carry an umbrella or can carry a pair of shades and always keep a water bottle with you in case of dehydration and also wear comfortable footwear so that it makes feel comfortable during walking in the palace.
We explore all the sides of the palace, it was beautifully constructed, while I clicked many pictures along with my friend, mother, and brother, to carry some memories with me.  Things one can do at the palace museum were to be adorned with Vintage clocks and pics of Art-Deco interior of the palace, while the classic cars are displayed in the front of the garden of the Bhawan where one can click beautiful photographs.
Further, the museum houses hold amazing artistic murals, opulent miniature paintings,s and unusual household paraphernalia which is almost not seen in today's market. While the City is colorful, and the people are very simple. The locals wear lovely multi-hued costumes, which are artistically designed On the way to the palace we enjoy local food and refreshing sugarcane juice. It was a nice experience enjoying local snacks at the roadside and we reached the Umaid Bhawan Palace.
Umaid Bhawan Palace is one of the world's largest private residences you can get a feel of a fascinating past and an enchanting present at Umaid Bhawan Palace. The golden yellow sandstone Umaid Bhawan Palace is a monument to Jodhpur gallantry and romance. I captured some pictures of local market food and people. In the picture gallery on my blog, I have posted some good shots of amazing Jodhpur.
After we are done with this place, we proceed towards our next destination which was Mount Abu but in between, we had sugar cane juice, which was famous over there and was relieving us from the scorching heat of the sun.
we also stay at a place called Om Banna, while Om Banna, also called Shri Om Banna and Bullet Baba is a shrine located in Pali district near Jodhpur, India, devoted to a deity in the form of a motorcycle.
After all this, we went to have our lunch at pure Rajasthani restaurant or Dabba at around 2 pm in the afternoon. Do check the photos of the pure veg Rajasthani mouth-watering food on my blog the name of the restaurant was Baba Ramdev Restaurant.  Then we proceed ahead on our way to Mount Abu and I haven't booked any hotel this time as the plan was not fixed and thought that I will book the hotel over there only, the weather was cool in the evening.
We look after many hotels but didn't like any of them and finally we like one hotel which was costly and the charges were around 3-4 thousand, so I booked it and my mother was already tired so she went into her room to take some rest. While I and my friend went outside and continue our conversation till late at night, I went into my room at 1 am of the night for sleep. This was the end of the story, hope you like it!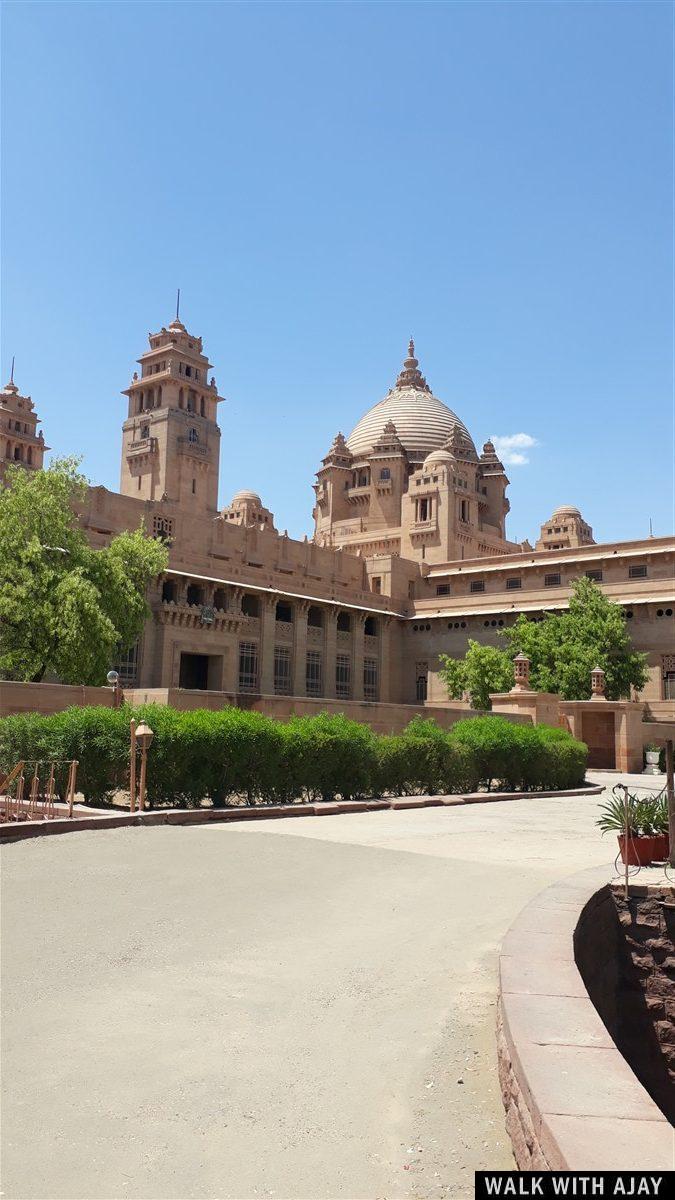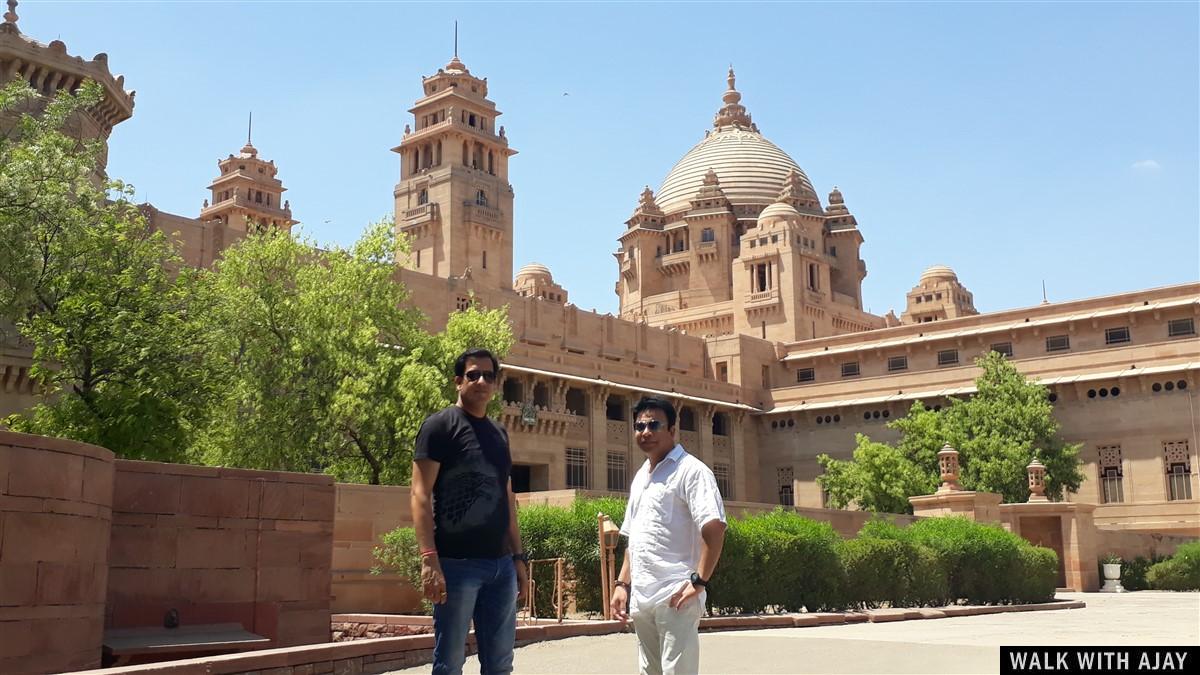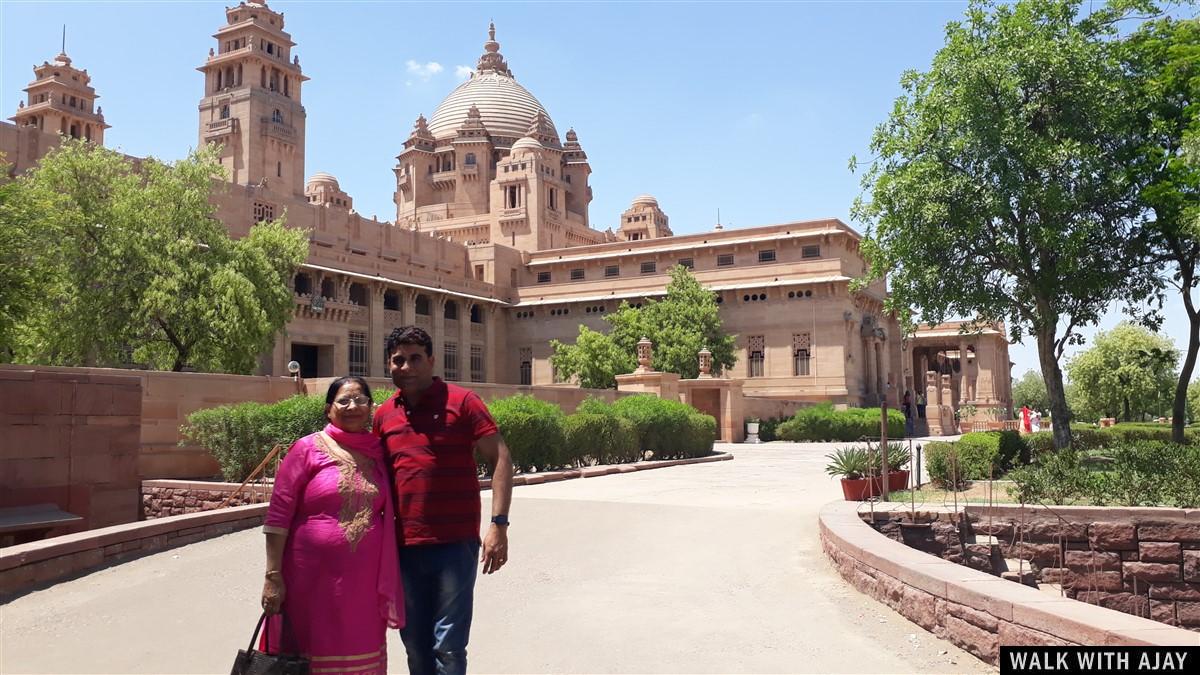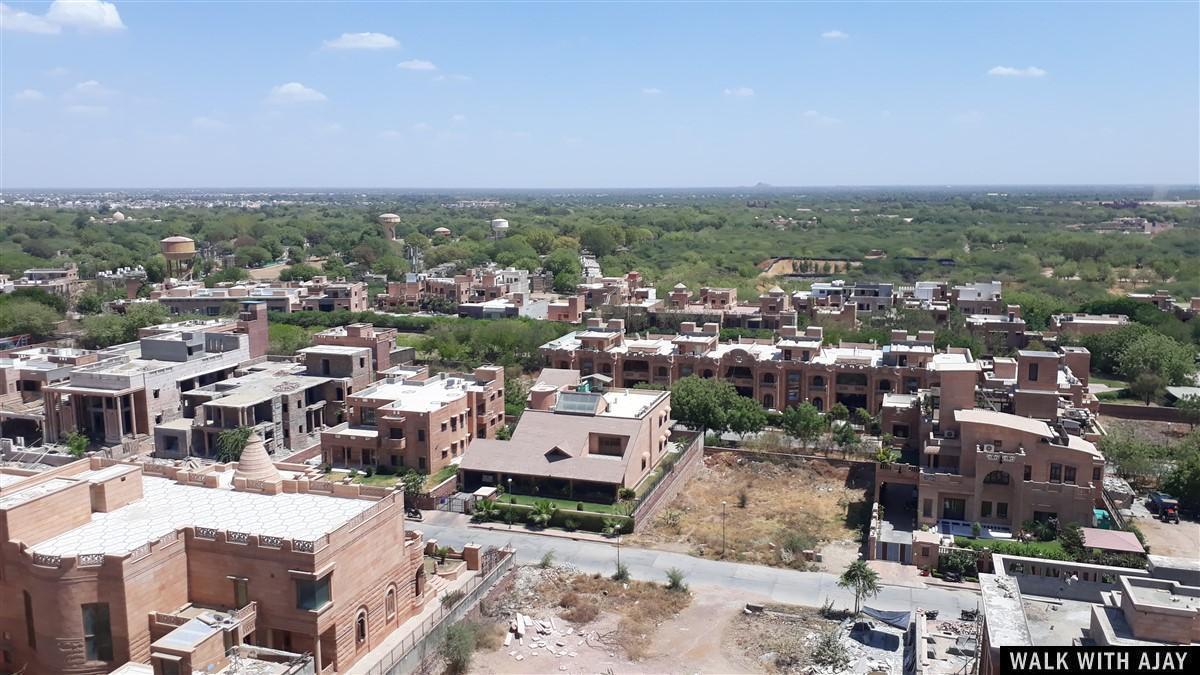 Om Banna
Om Banna, also called Shri Om Banna and Bullet Baba is a shrine located in Pali district near Jodhpur, India, devoted to a deity in the form of a motorcycle. It is located 20 kilometres from Pali and 53 kilometres away from Jodphur on the Pali-Jodhpur highway, near Chotila village. The motorcycle is a 350cc Royal Enfield Bullet RNJ 7773. Every day nearby villagers and travelers stop and pray to the bike and its late owner Om Singh Rathore.
Story behind Om Banna Shrine
On 2 December 1991, Om Banna was travelling from the town of Bangdi near Sanderao of Pali, to Chotila, when he lost control of his motorcycle and hit a tree. He died instantly and his motorcycle fell into a nearby ditch. The morning after the accident, local police took the motorcycle to a nearby police station. The next day it was reported to have disappeared from the station and was found back at the site of the incident. Police, once again, took the motorcycle, this time emptying its fuel tank and putting it under lock and chain to prevent its removal. Despite their efforts, the next morning it again disappeared and was found at the accident site. Legend states that the motorcycle kept returning to the same ditch. It thwarted every attempt by police to keep it at the local police station; the motorcycle always returned to the same spot before dawn.
This came to be seen as a miracle by local population, and they began to worship the "Bullet Bike." News of the miracle motorcycle spread to nearby villages, and later they built a temple to worship it. This temple is known as "Bullet Baba's Temple." It is believed that Om Banna's spirit helps distressed travellers.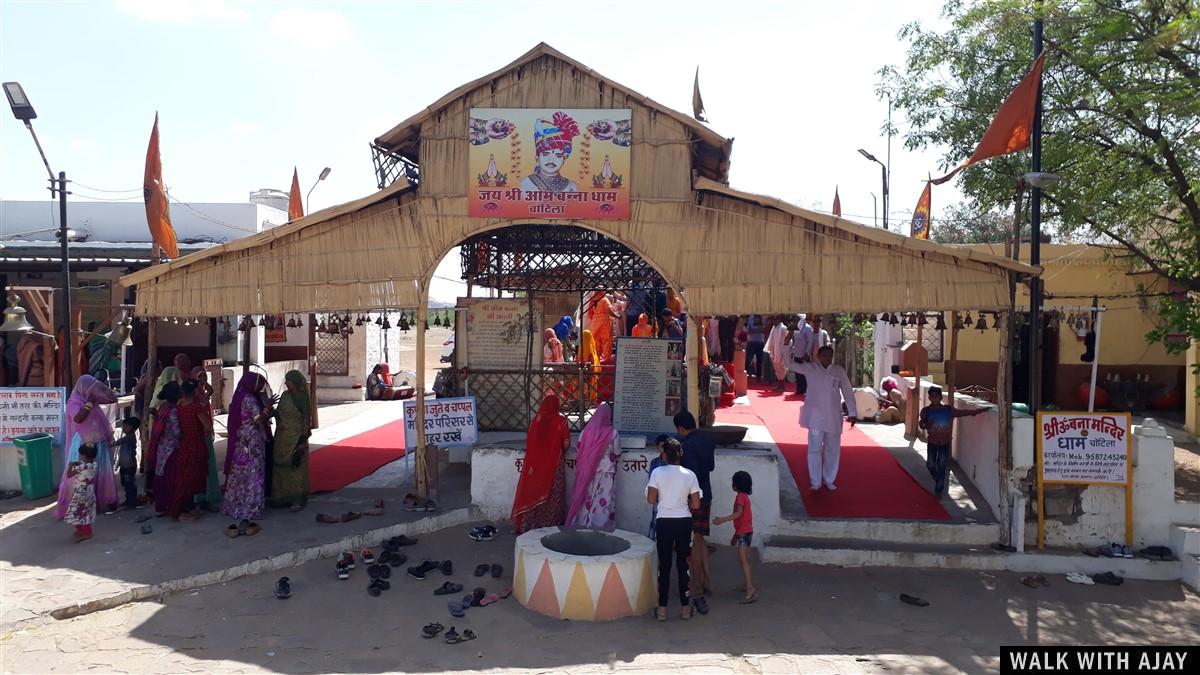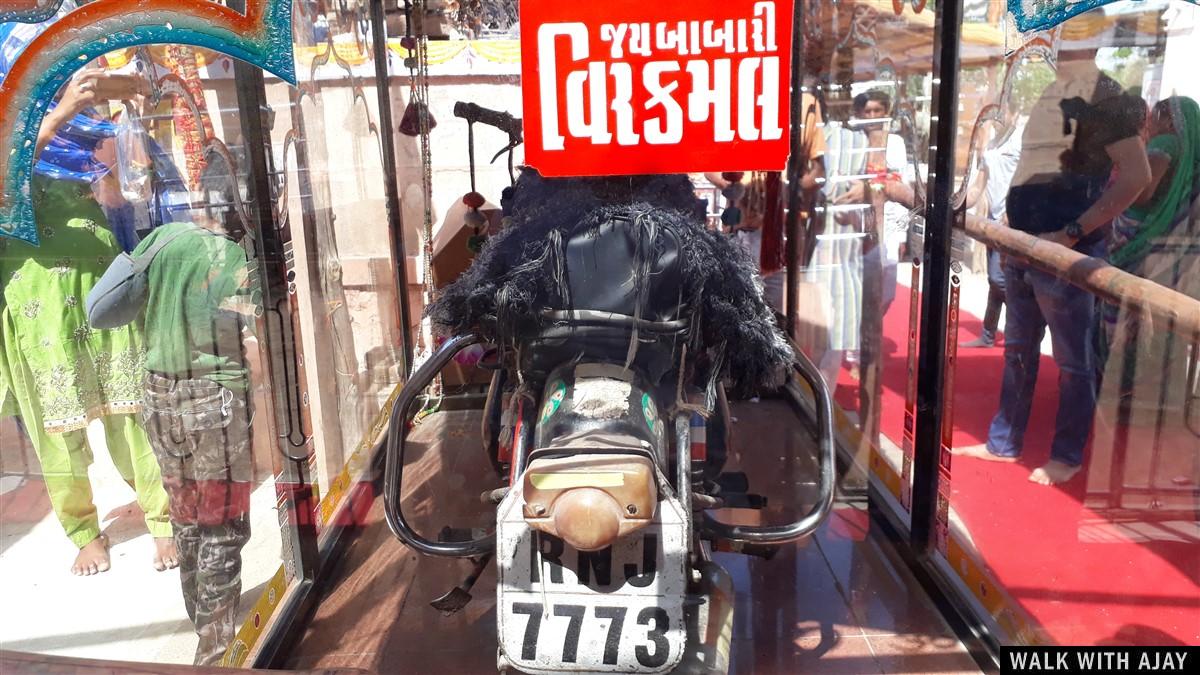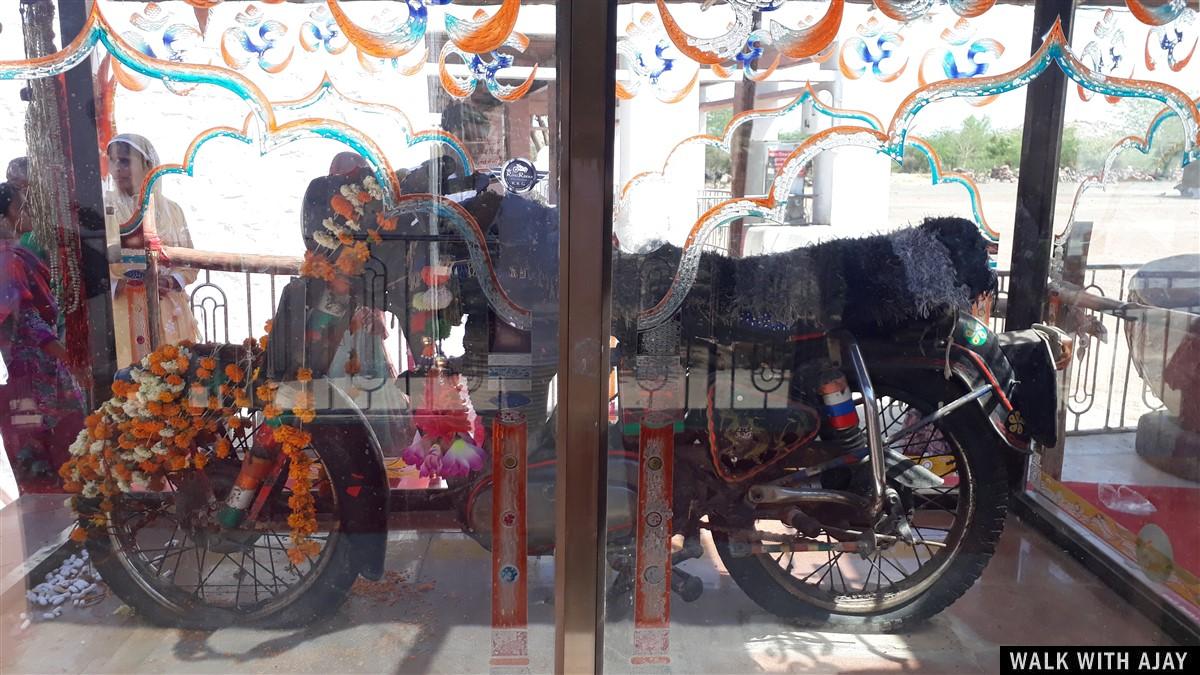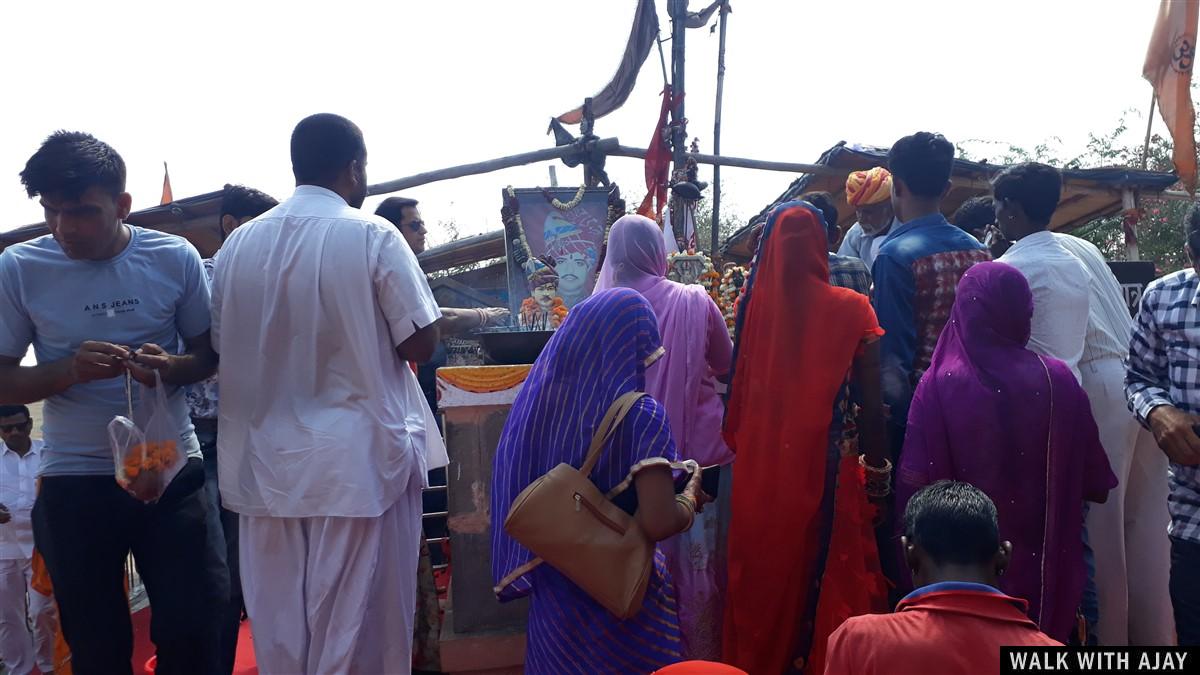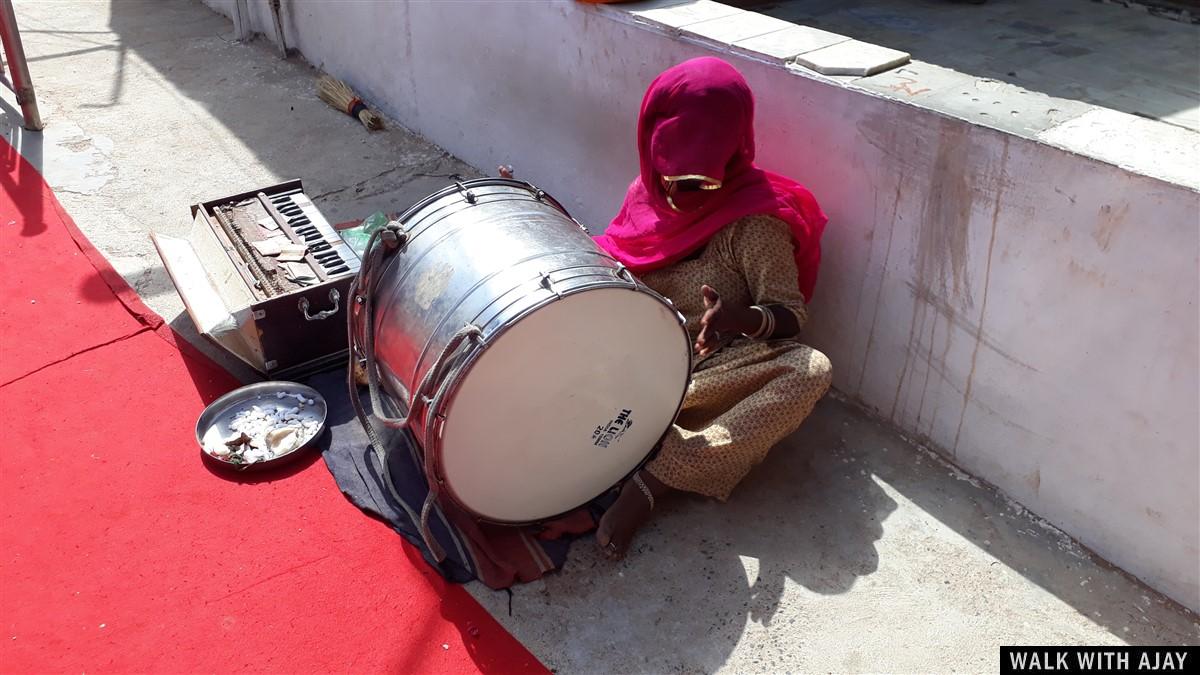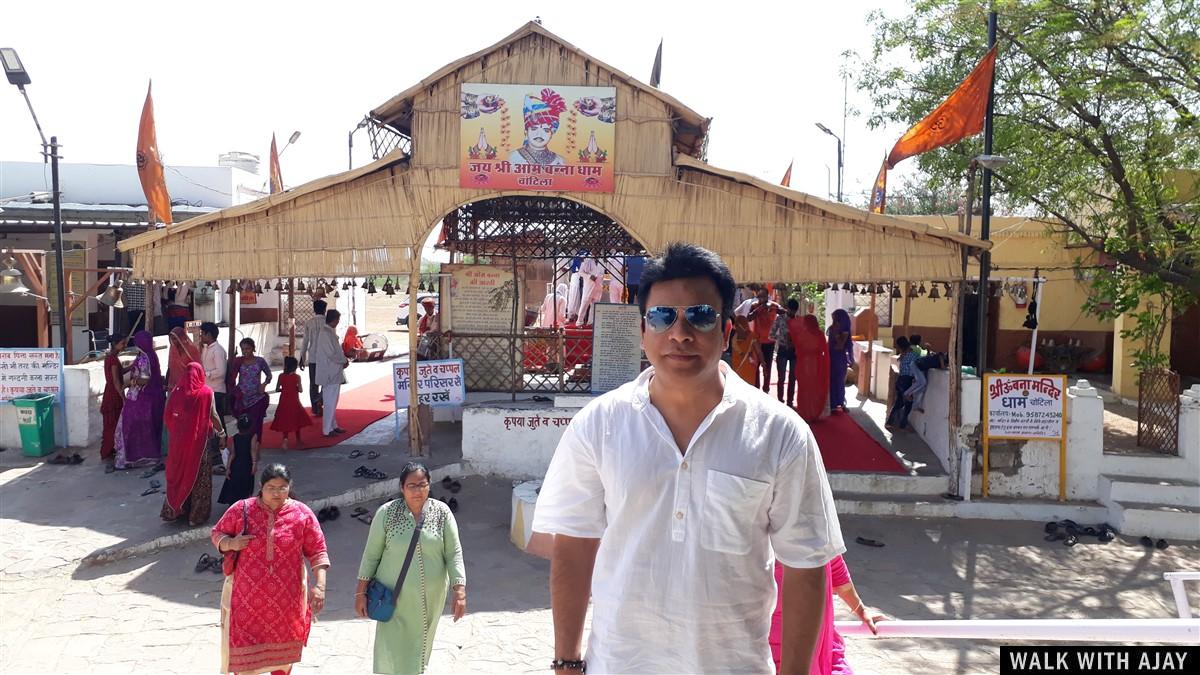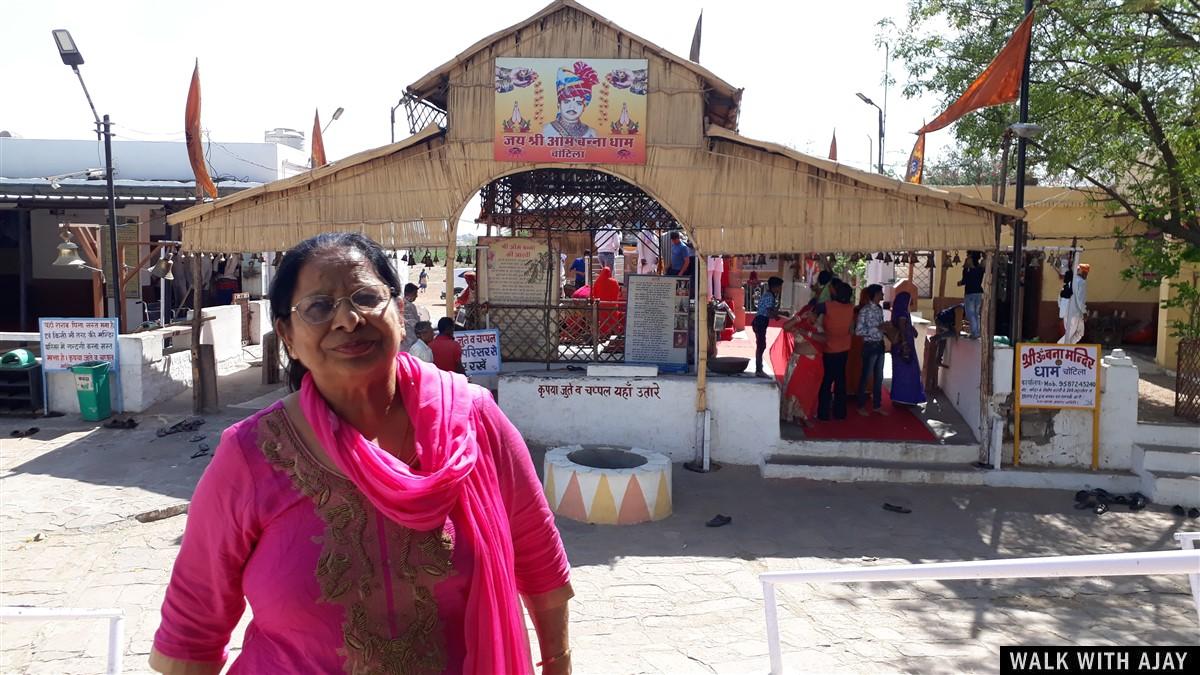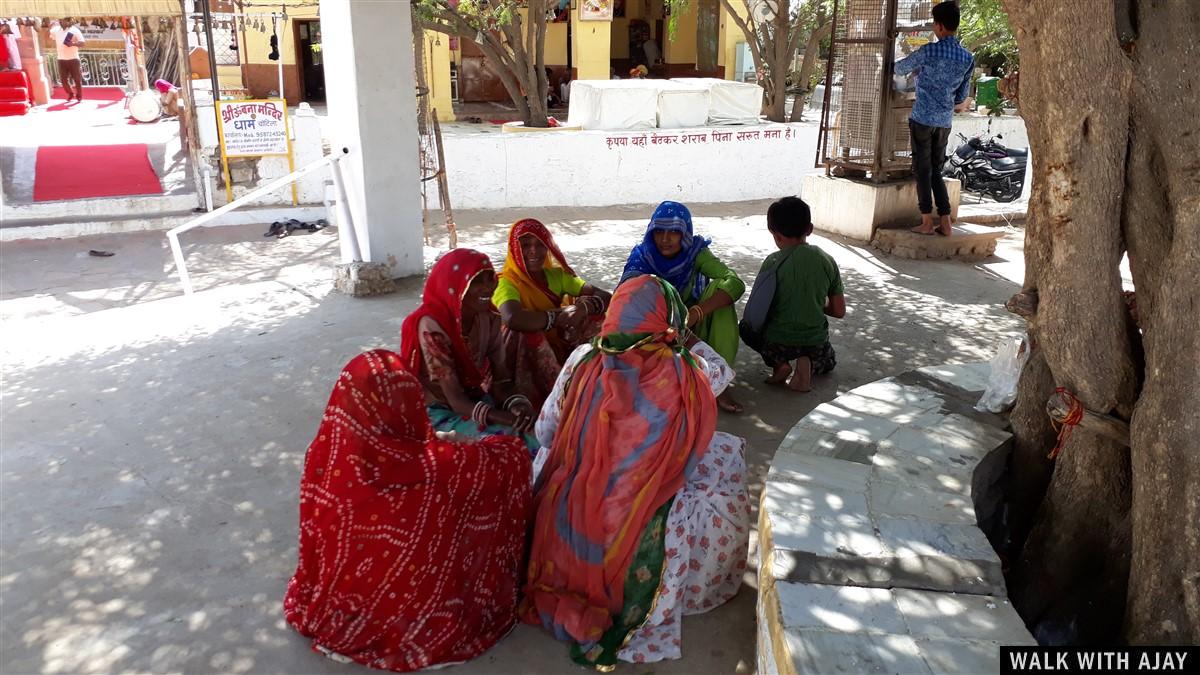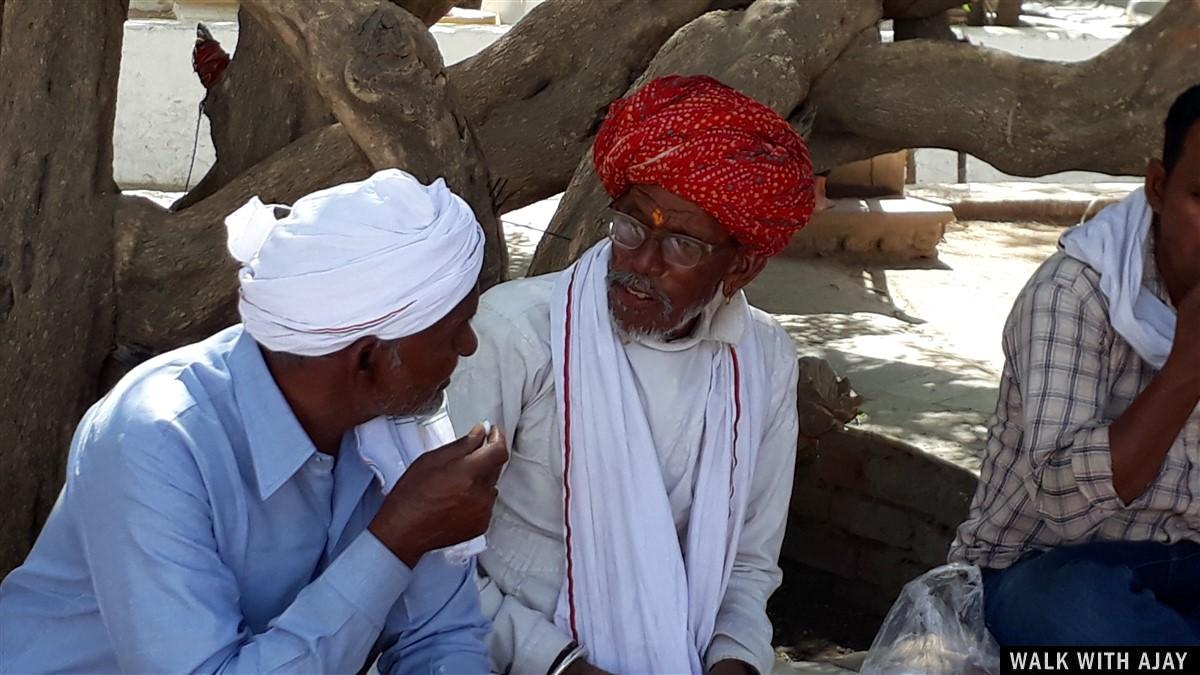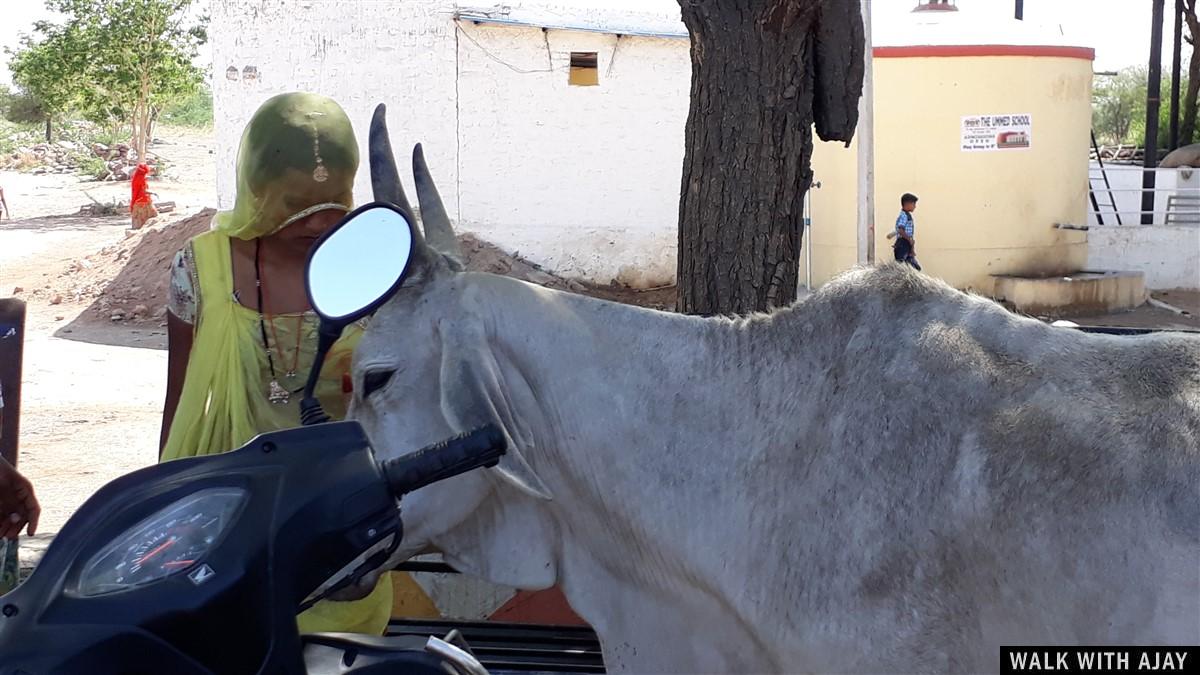 Rajasthani Lunch
We had 100% vegetarian Rajasthani food at Baba Ramdev Restaurant during our trip to Mount Abu. This restaurant is near Sirohi