Started the hike in morning 9 am and finished 4 pm. It's difficult and dangerous hike during rain. Paro Taktsang also known as the Taktsang Palphug Monastery and the Tiger's Nest ,is a prominent Himalayan Buddhist sacred site and the temple complex is located in the cliff side of the upper Paro valley in Bhutan.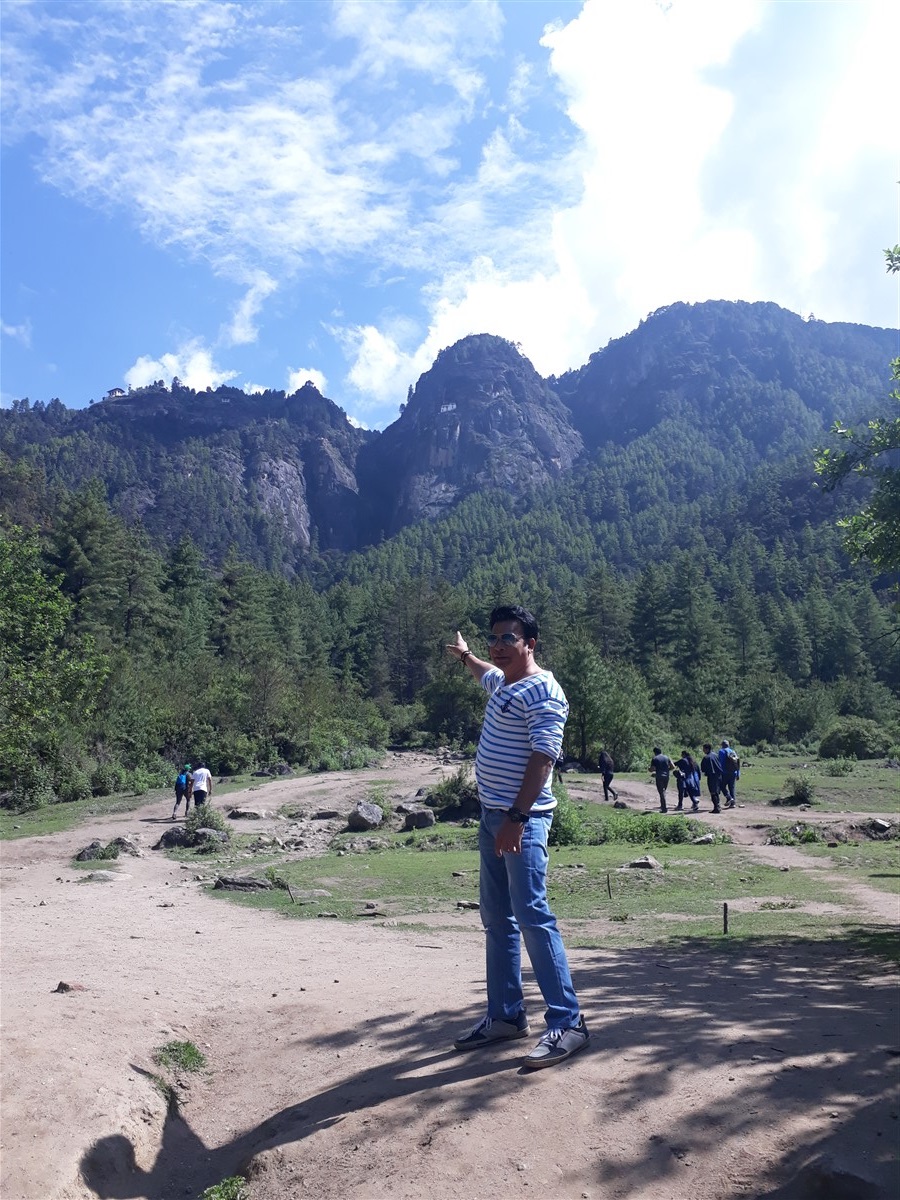 Can you see there on top. Just going to start the hiking to Paro Taktsang called "Tiger Nest". We have to hike at least 2-3 hours to reach that temple.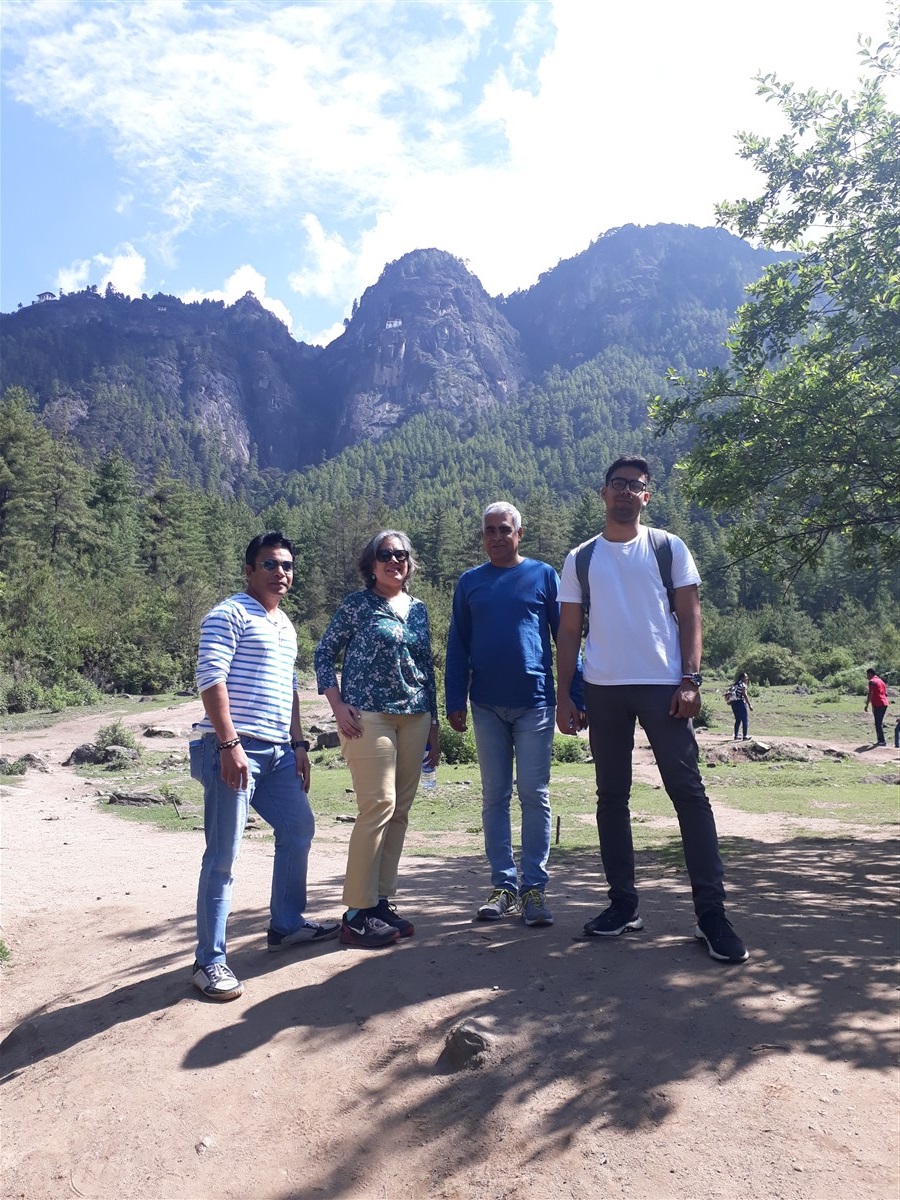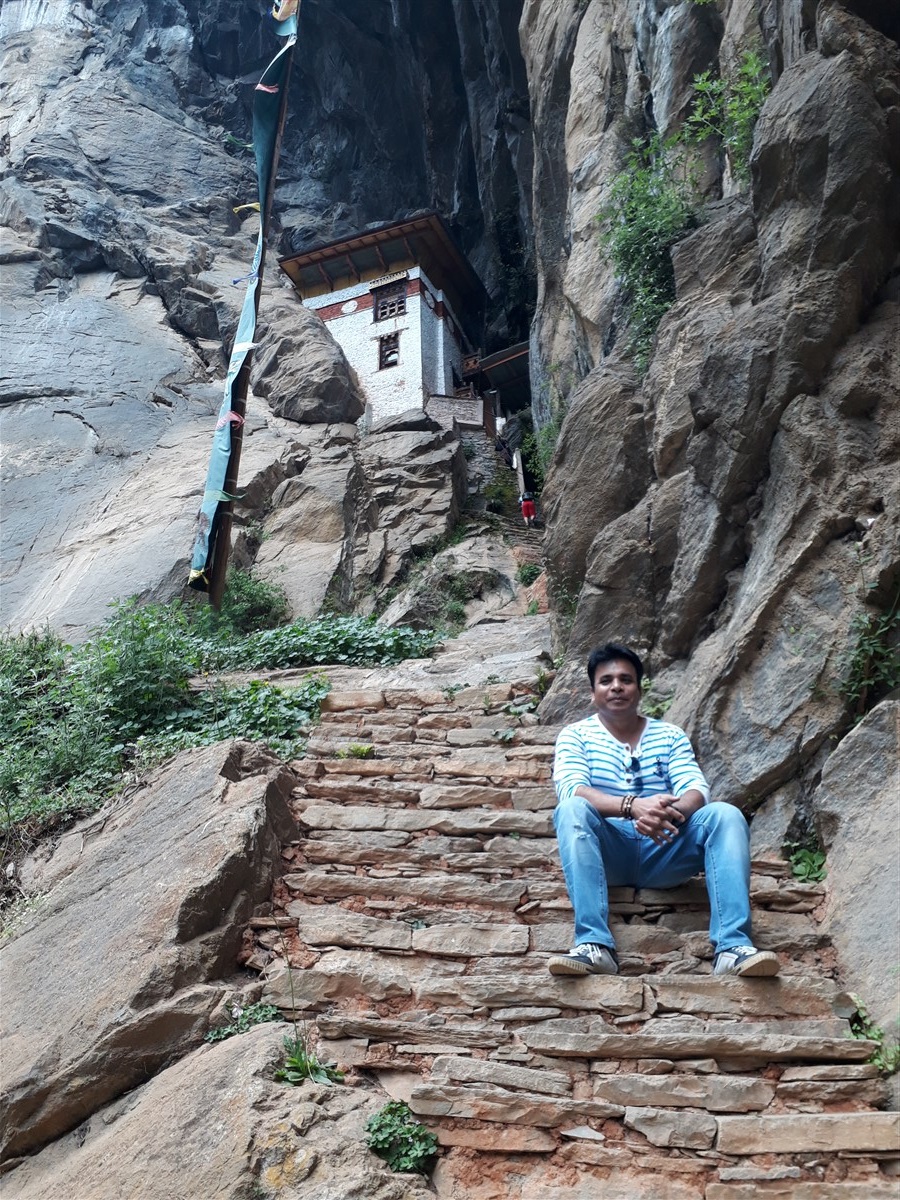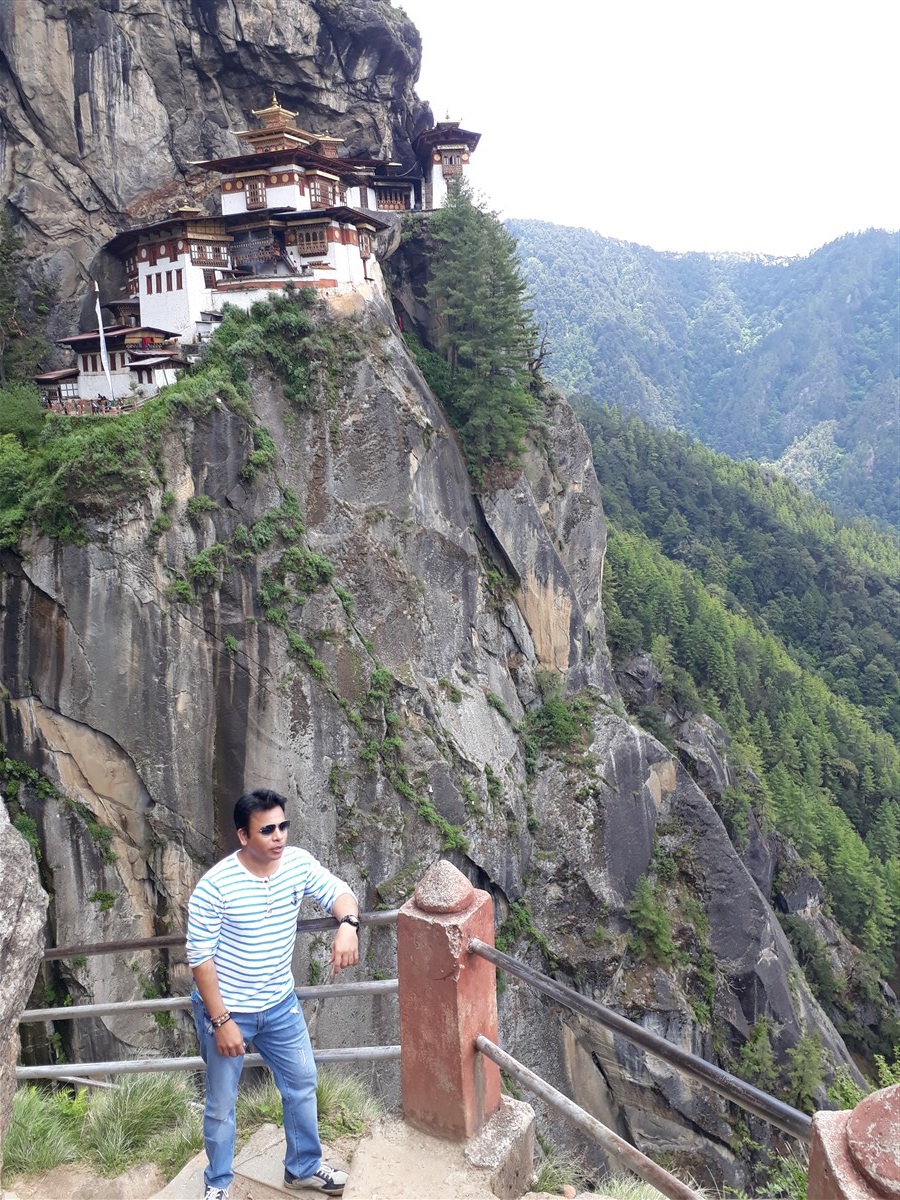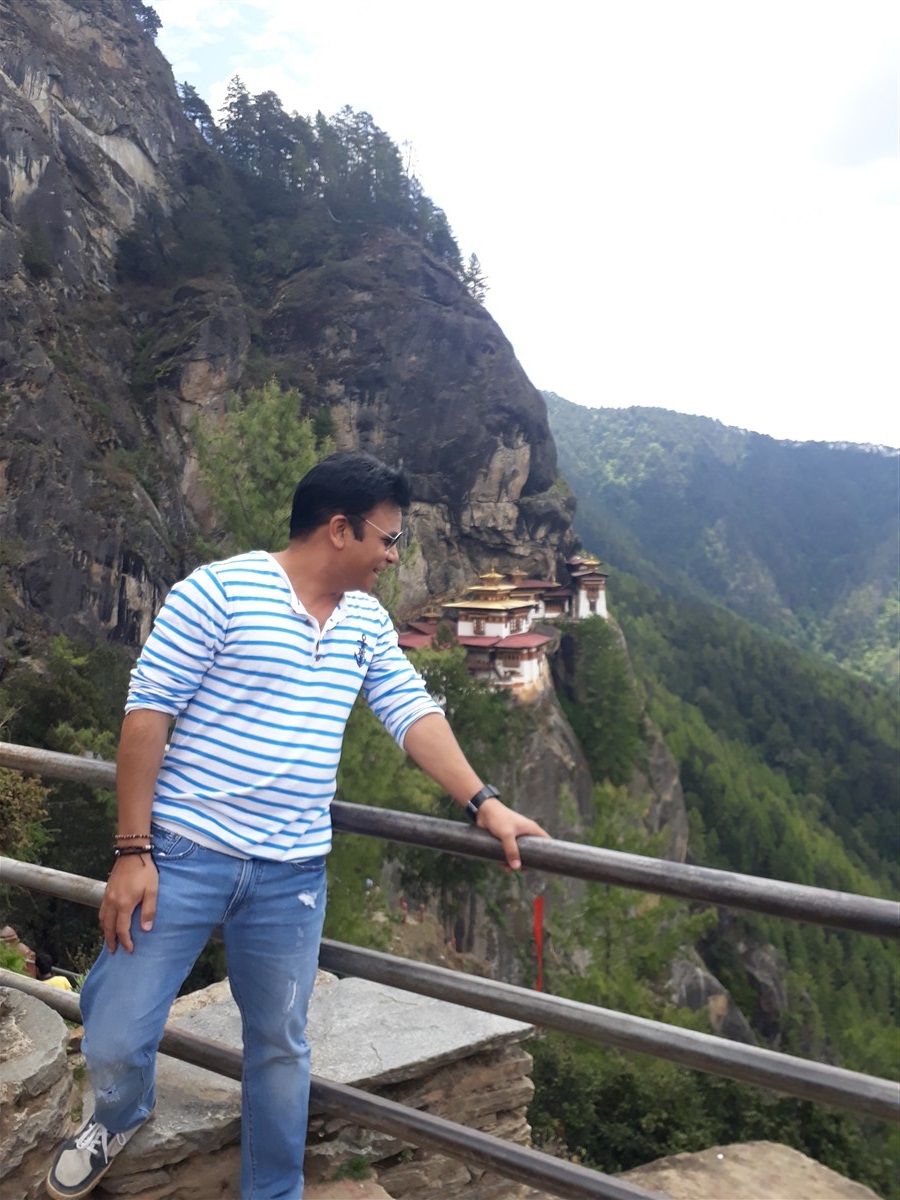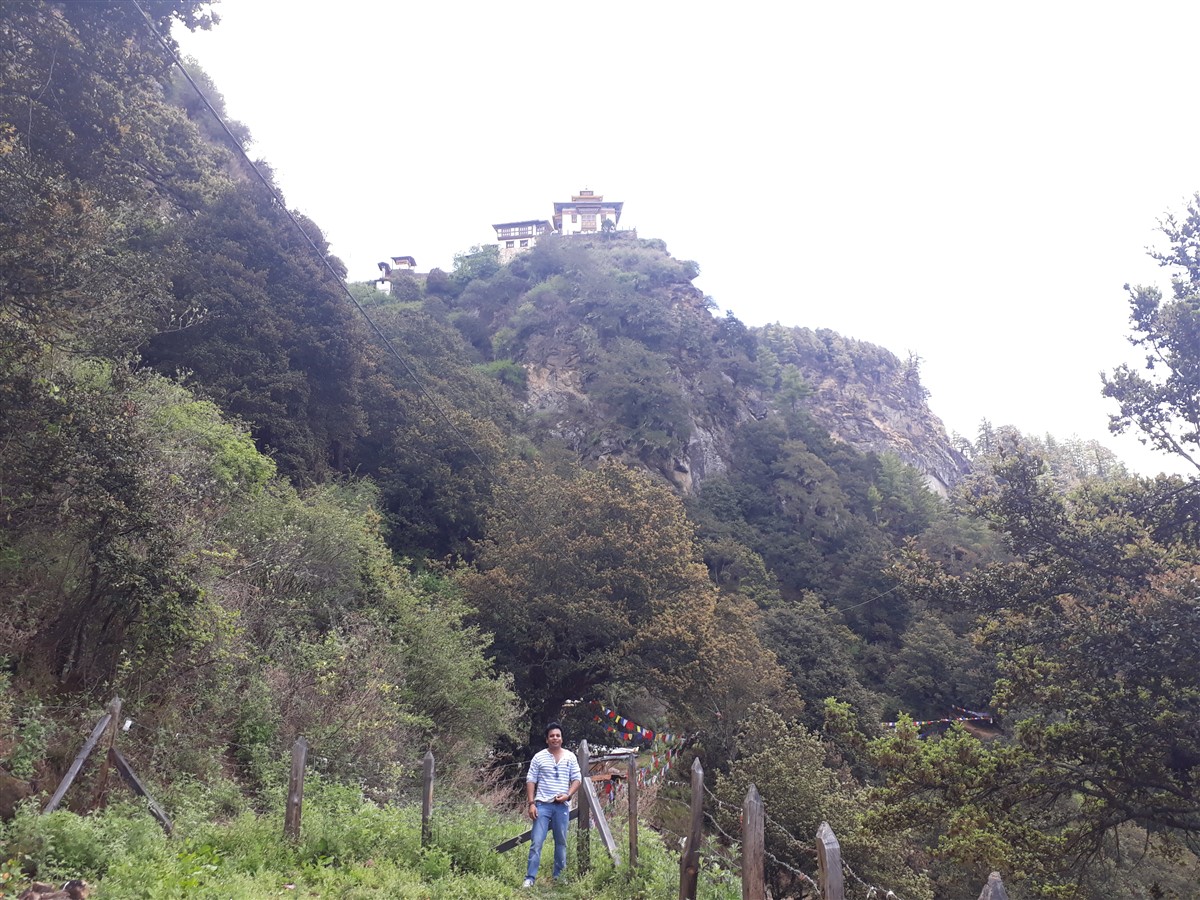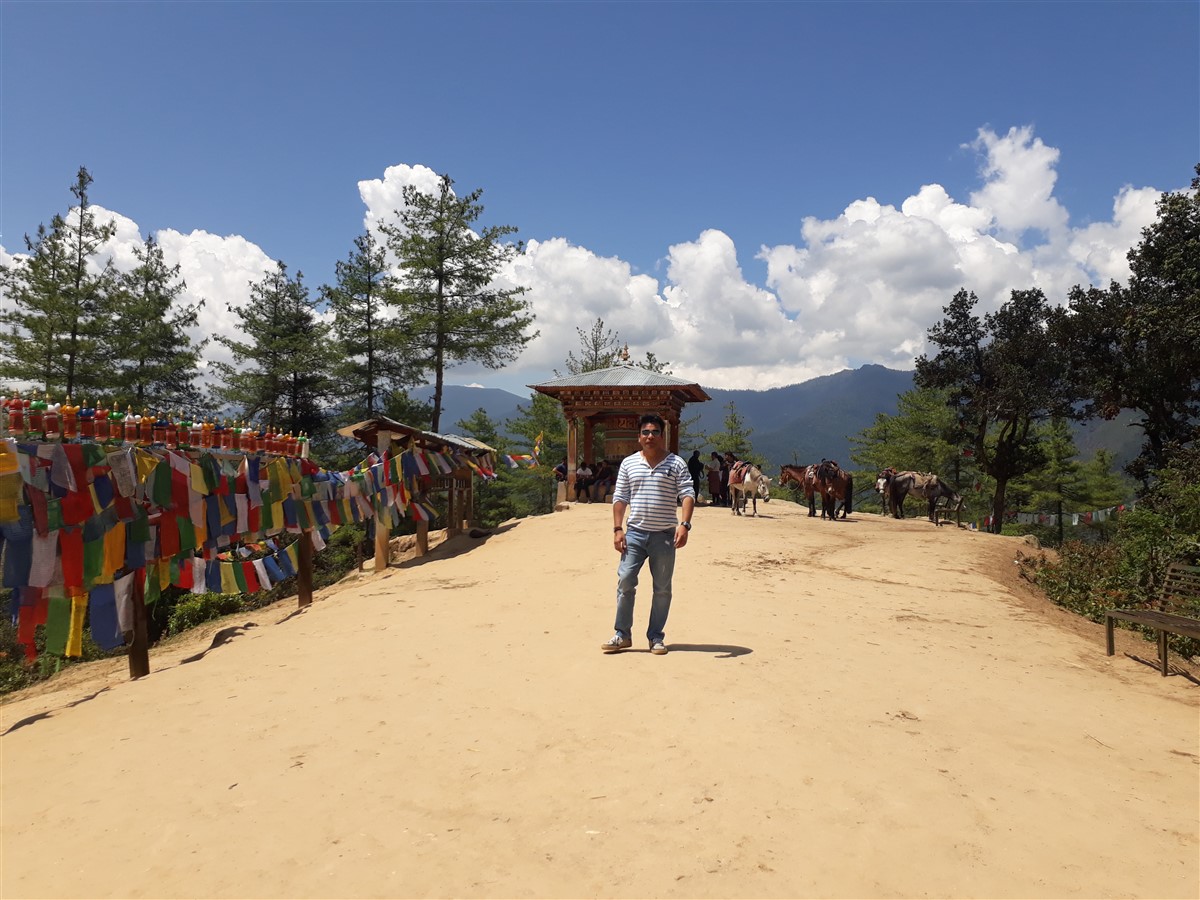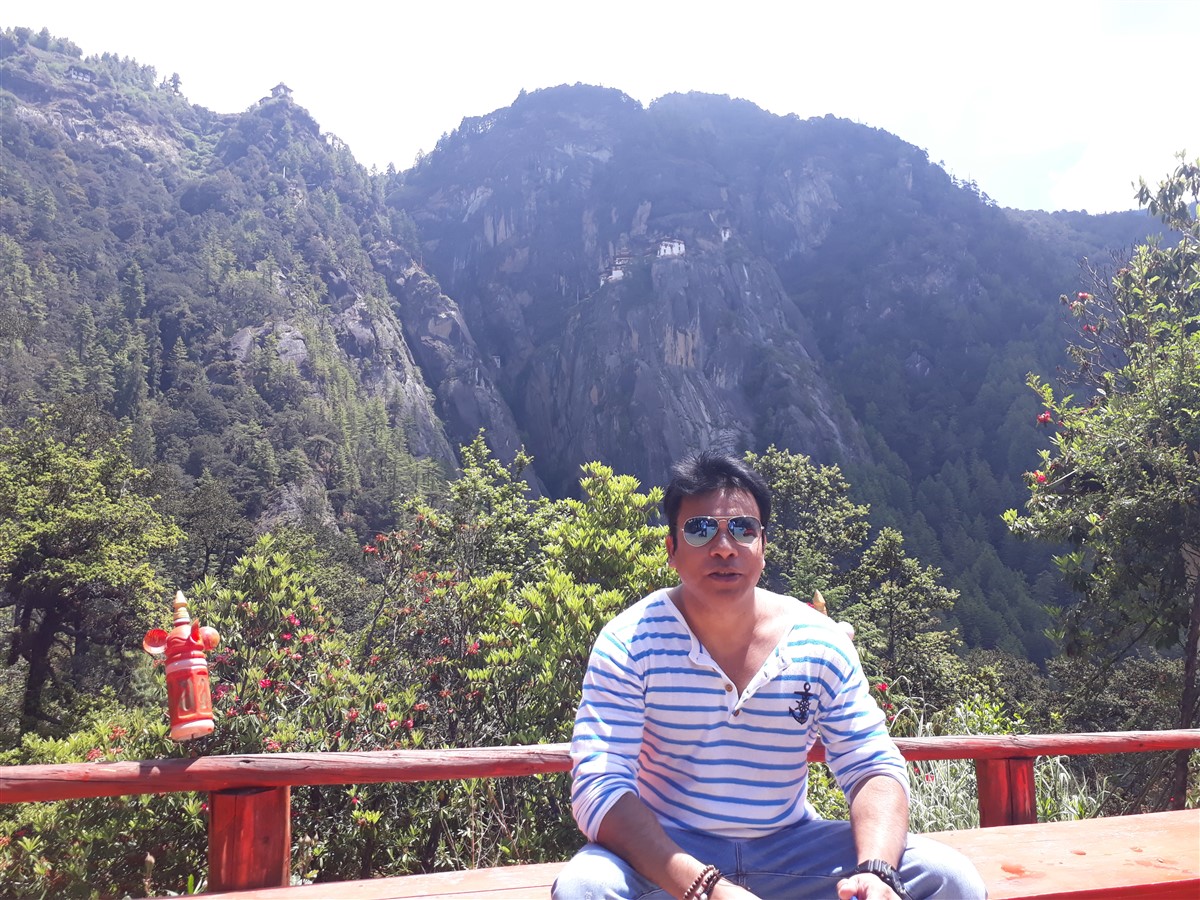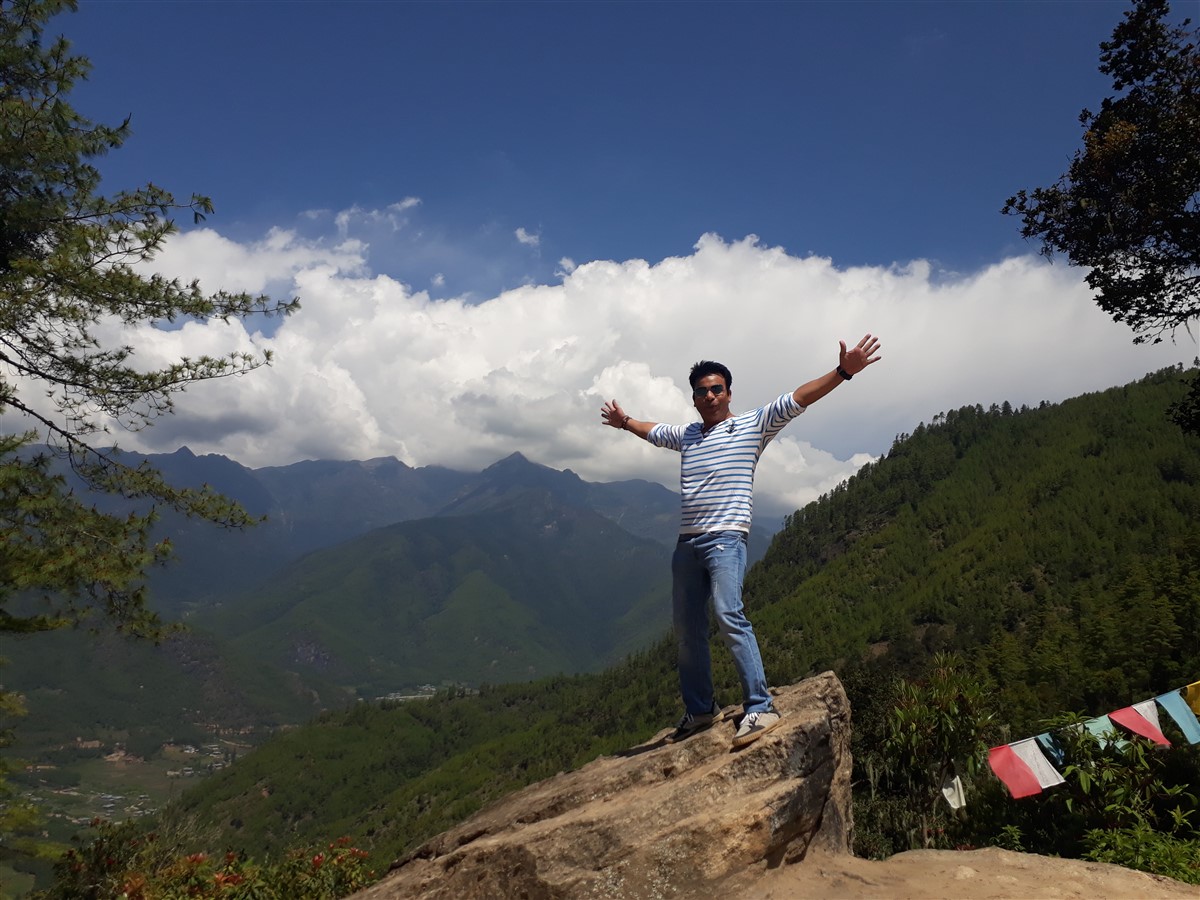 During hiking to "Tiger Nest", my guide helped to take this shot. This is my favorable shot like a free bird and want to fly.