Day 2 – We Visited Temple, Waterfall & Dam in Nakhon Nayok : Thailand (Jul'23)
Day 2 – After breakfast, we were ready to explore Nakhon Nayok on a motorbike. Today our first destination was Khun Dan Prakarn Chon Dam. We reached there around 11:30 am. It was approx. 8 KM  from our hotel, so just took us around 15 minutes. This day there was a lot of traffic and crowd.
Early Morning At Wangyao Riverside Resort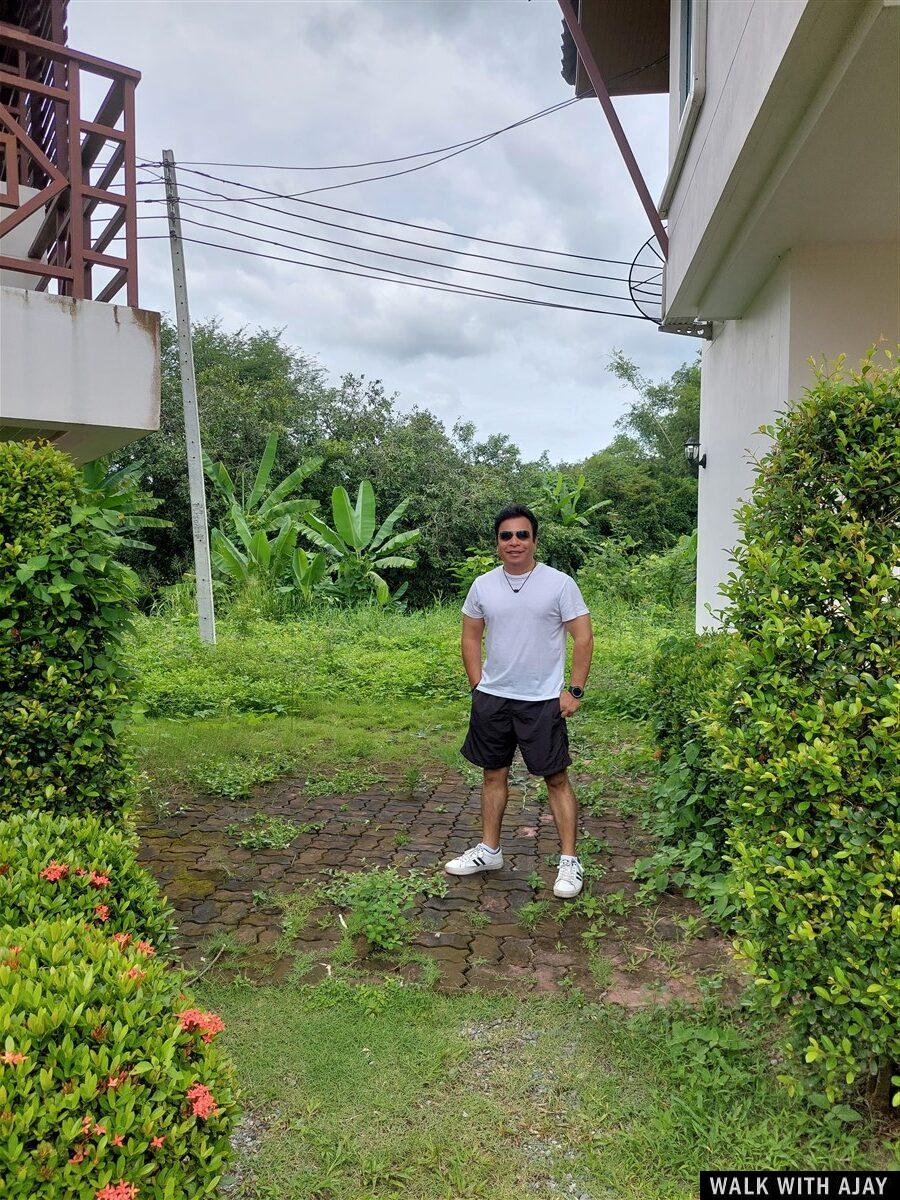 Road Towards Khun Dan Prakarn Chon Dam

View Around Dan Prakarn Chon Dam
The pride of Nakhon Nayok, the Khuean Khun Dan Prakanchon Dam is part of a royal project under the initiative of the King of Thailand. Prior to the construction of the dam, Nakhon Nayok was prone to a cycle of drought and floods causing problems for farmers and residents

Our Next Destination – Ganesha Park
Ganesha Park, Nakhon Nayok province is the enshrinement place of the large cult image of Ganesha. Inside Ganesha Park, there are 2 large Ganeshas situated near each other. It is considered to be one of the sacred places in Thailand that comes from the power of faith from people. It is a cultural tourist attraction of Nakhon Nayok province.

Lunch At – ชมนก (Chomnok) Cafe & Restaurant
Chom nok in Thai means to see the birds. This place is located in Nakhon Nayok province (Thailand), and it takes around 20 minutes from the dam. My recommendation is to take lunch here.

Feeding the Birds and Fishes

Our Next Destination – Wang Takhrai
A short distance from Dam as well. A splendid location to behold the wonders of nature, this park offers a multitude of breathtaking sights. Among them, my personal favorite is the waterfall. The park is open from 8.00 am-5.00 pm daily.

Dinner At Baannai O (ร้านบ้านนายโอ)
On the road. Good. There is a bar, there is steak, there is live music, like a small friendly restaurant. Food is tasty. Recommended

After Dinner Some Sweet Roti in Night Market

Plan Your travel with us: www.exploringtourism.com